Wednesday
Today I rejoined Weight Watchers. I've been a member before and think their diet plan is fab. As a foodie I can't just cut out all the delicious food that I love. If I tried (which I have many times) I would last a few days then eat something a bit naughty and feel like I have failed therefore giving up completely. The beauty of Weight Watchers is that if I fancy a slice of cake or fish and chips for tea all I have to do is work out the smart points and just fit it into my day.
With my job it isn't just about when I fancy something. As a food blogger the recipe I type up and share with you isn't always the first try. Sometimes there are quite a few trials and errors that need to be tasted and tweaked then tasted again. Even when the recipe is complete and the photographs taken that still leaves me with a whole cake or a full batch of cookies that need eating. Giving them away every time is a lot easier said than done.
This is why I have slowly regained the weight that I managed to lose last year! I have to learn to balance out my lifestyle so that I can continue to run my blog with it's delicious recipes without gaining weight and in fact losing some too.
So today I went to My first weigh in and it was horrifying news! But I'm determined that every week will be good news from this point on wards.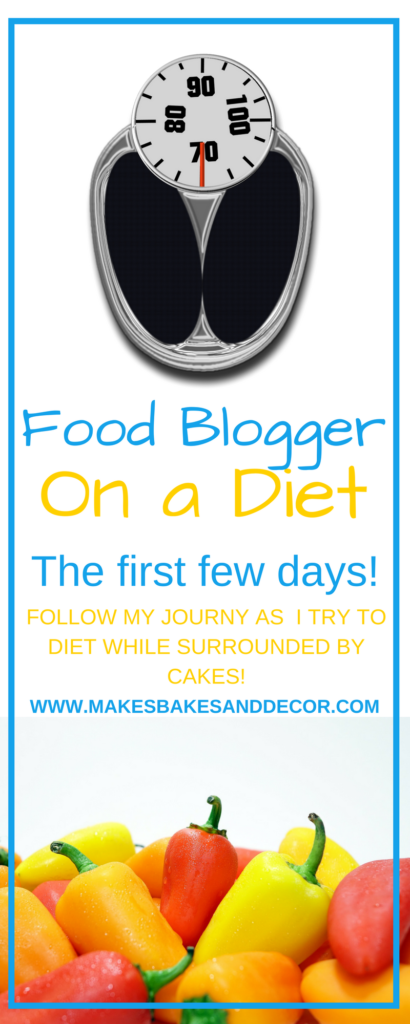 Thursday
I go to work at my part time job (running an ice cream kiosk, I know! It's no wonder I need to diet!) on a Thursday so as long as I plan ahead and take lots of snacks and lunch I find it pretty easy to stay on track. The day was pretty busy so flew it by. My only challenge of the day was when I was working on a new range of freakshakes we've been developing. It was the peanut butter one and the fact that I survived without putting a Reece's peanut butter cup in my mouth was a miracle!
Friday
Is baking Day! I make all the handmade cakes for the company I work for and as it's Mother's day this weekend there was a lot to bake and make! Strawberry cream cake, Ferrero Rocher cupcakes and lemon curd cheesecakes are just a few of the things I resisted today. And because I was so good I had fish and chips for tea and they were so worth the 30 smart points they cost me!
And now it is Saturday!
So far so good! I've been on plan for three days and finding it easy. I'm typing this one handed right now as I'm baby sitting for a friend and have a 4 month old sat on my knee and a 3 year old running around with Mason so I haven't even had time to think about food today lol.
I wanted to write this for me, it's very different to my regular subjects. Maybe some of you will read it maybe you won't but I hope to share any tips or tricks I find along the way. I already have an Instagram account that I've been sharing my food diary on and you can find and follow that here.
I'll be back next Saturday with another installment of Food Blogger On A Diet to share how I get on at weigh in and how I survive the week!
Lianne x