This post contains affiliate links, find out what that means here.
These Heart Sandwich Cookies with Prosecco Buttercream are perfect to make for that special someone this Valentine's day. The cookies are the best ever sugar cookie, coloured pink, cut into cute hearts and then sandwiched together with delicious Prosecco flavoured buttercream.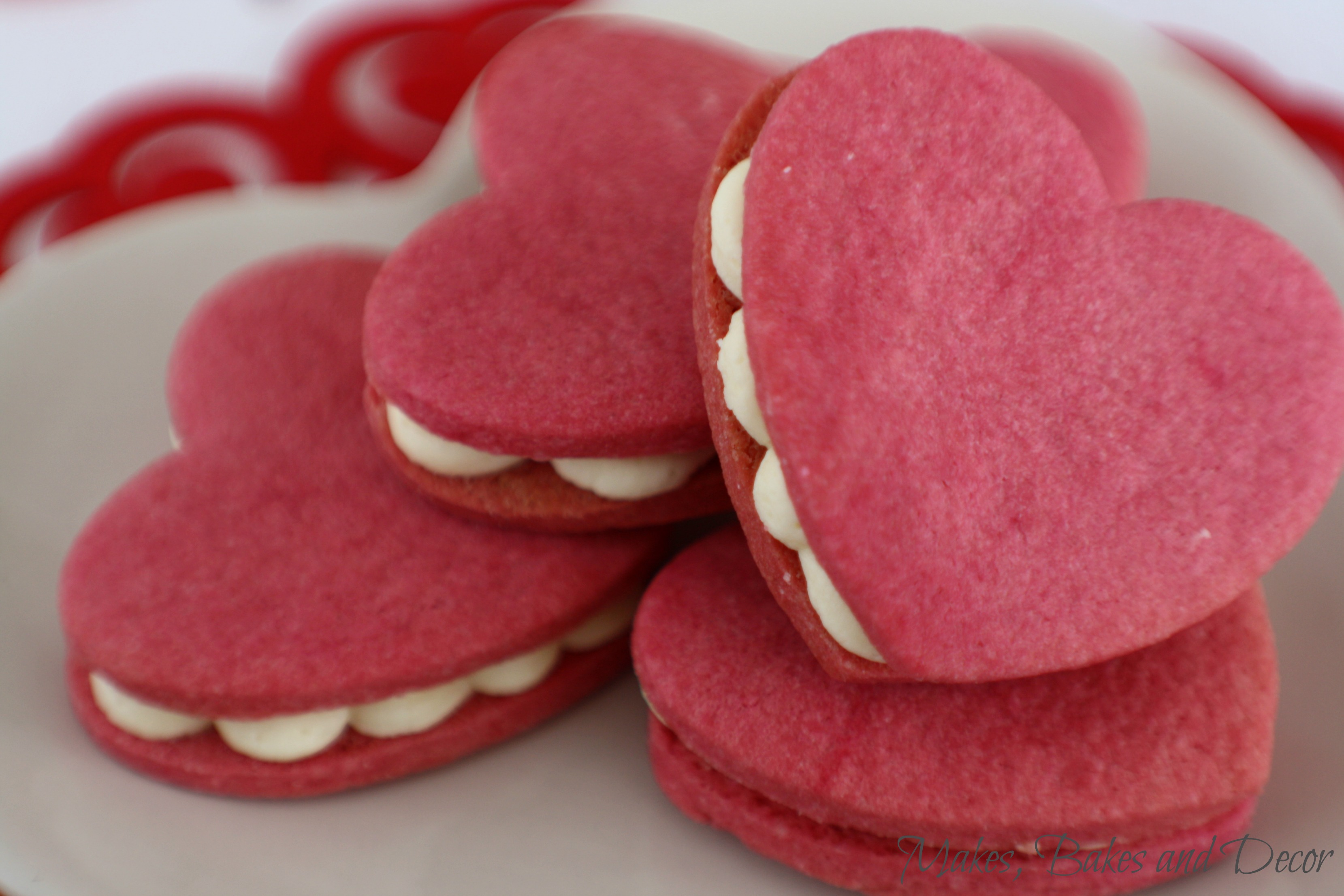 These sugar cookies are so easy to make, the dough doesn't need any chilling time so you can make it and roll. I always use this sugar cookie recipe especially at Christmas. The buttercream is extra special though! It's flavoured with real prosecco. You have to heat the prosecco in a pan to reduce it and then mix it into your buttercream. You can really taste that prosecco flavour.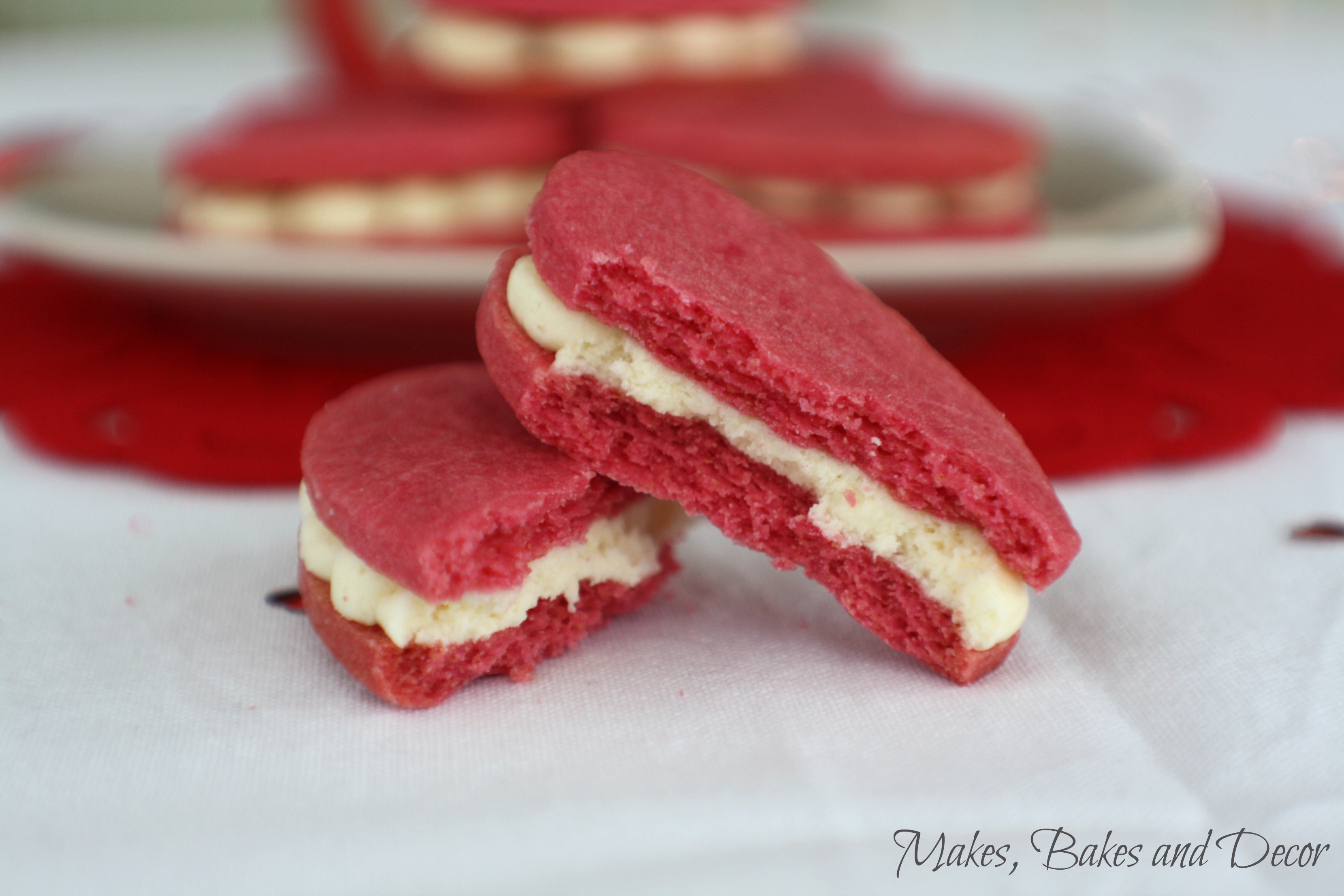 These cookies will make a great gift if you put them in a little bag or a box. Who wouldn't love the gift of cookies?! Or just make them as dessert for your special valentines dinner.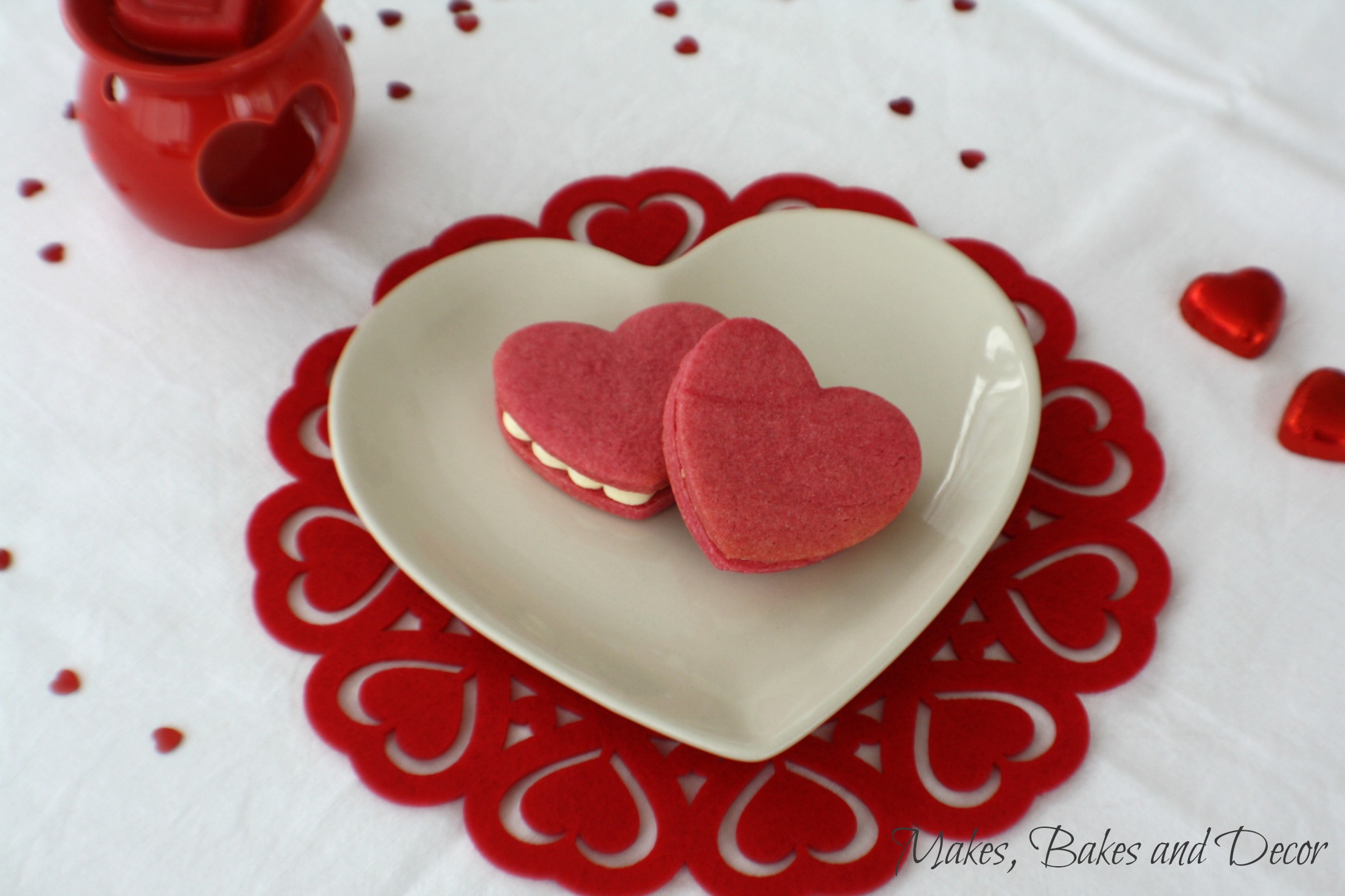 Are you having a Galentine's party? Have you ever even heard of Galentine's? I hadn't until this year, it's on the 13th of February and it's to celebrate with all your best girl friends (or gals). It's a cute idea I think! If you are having a Galentine's party Prosecco heart sandwich cookies with prosecco buttercream are a must!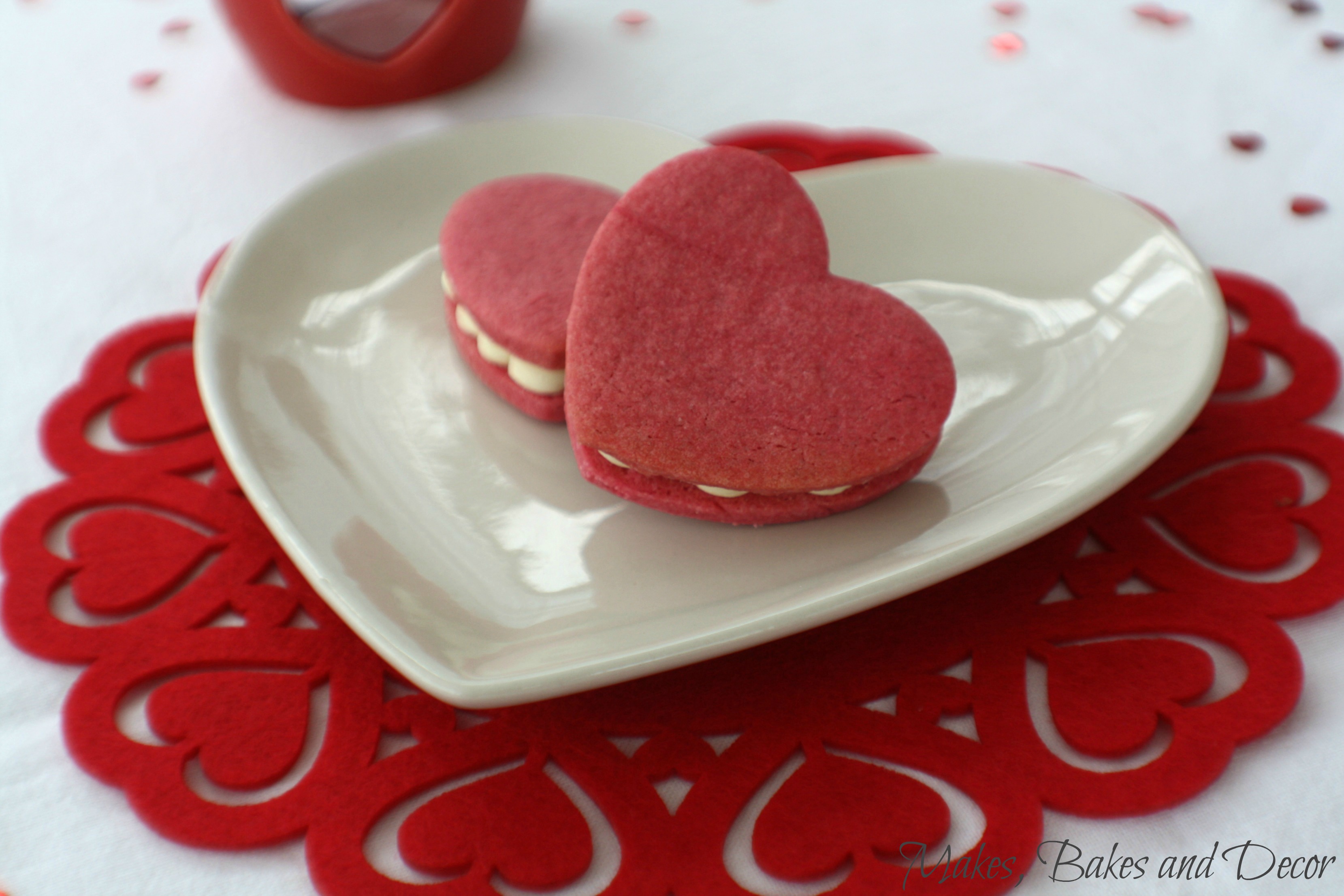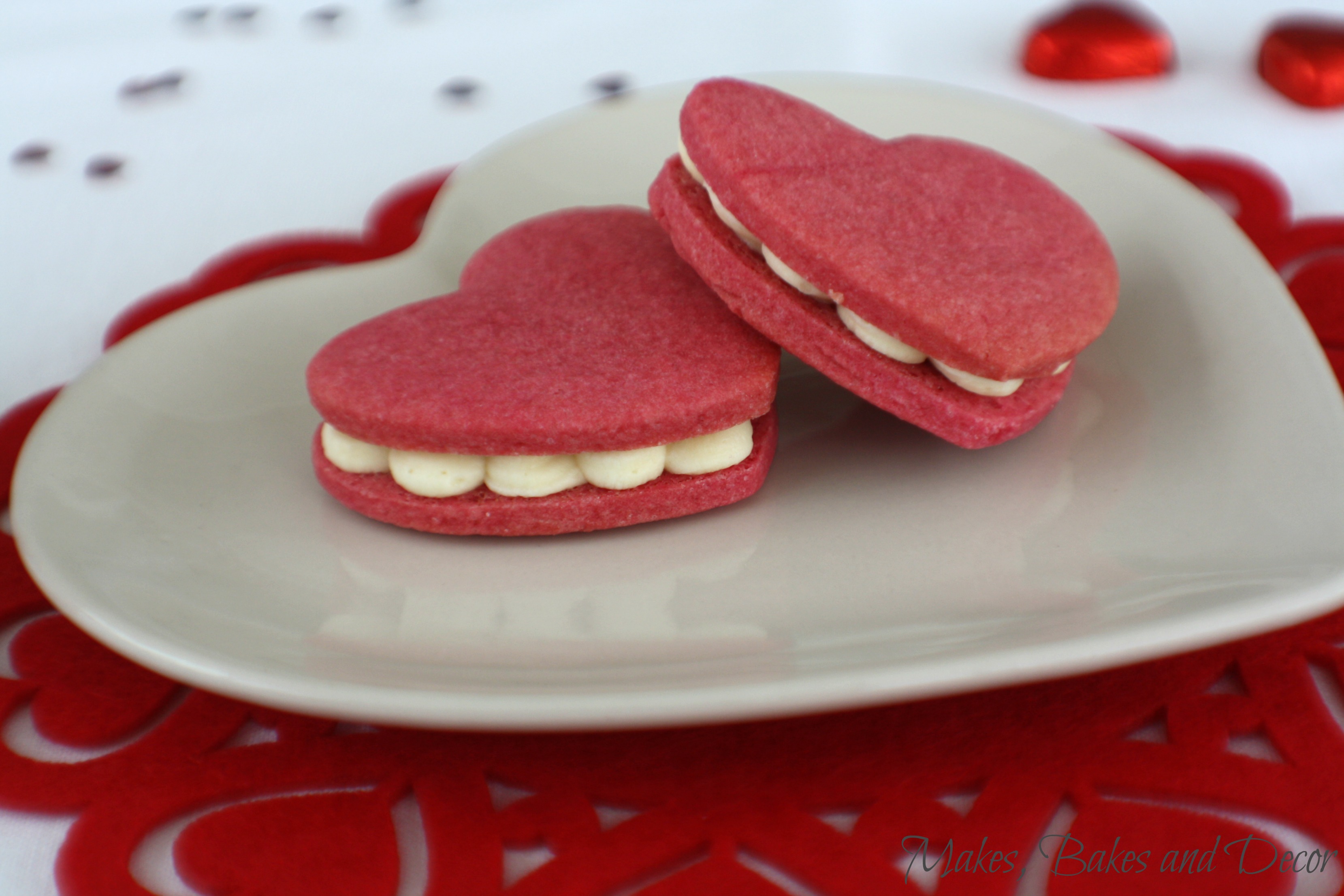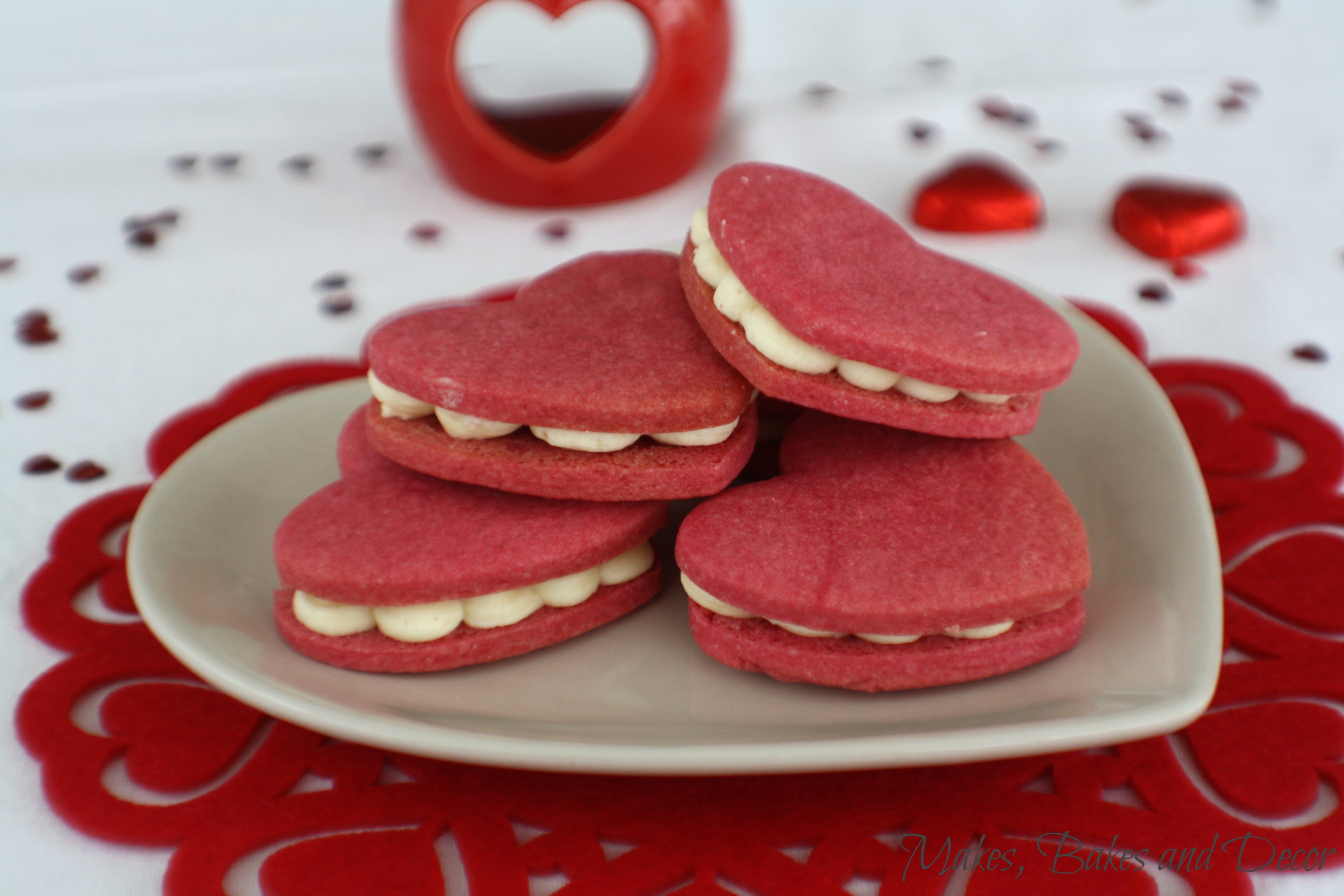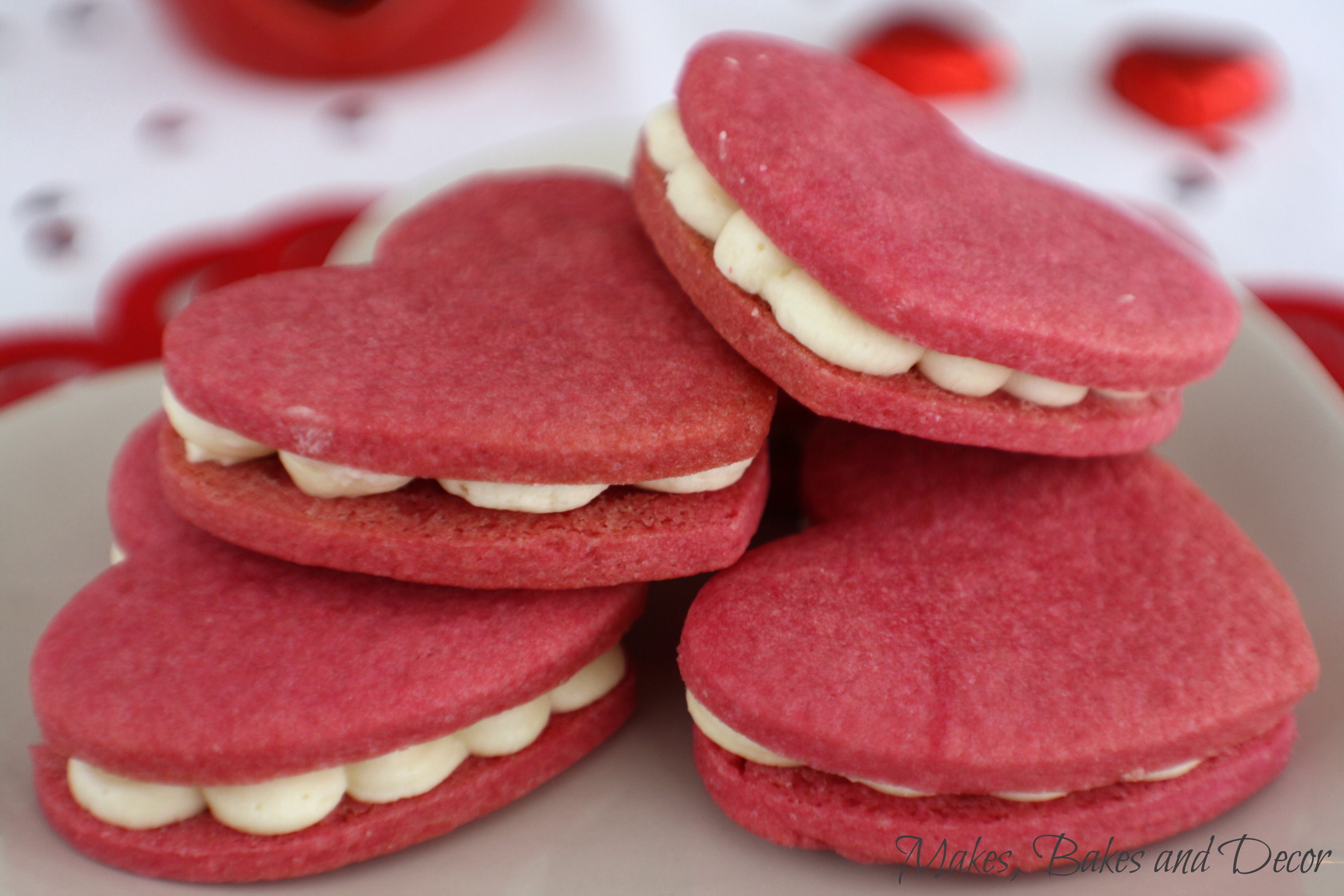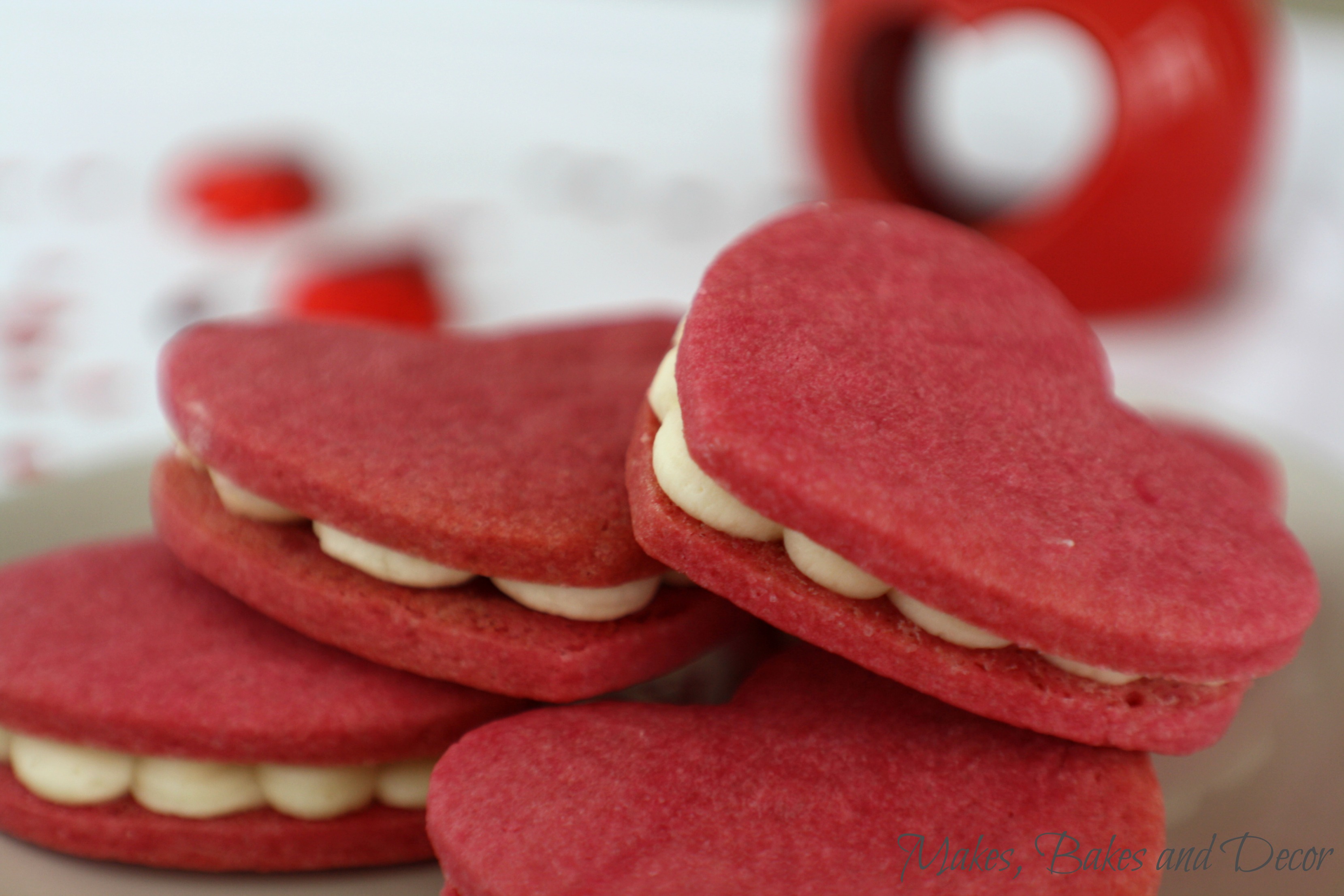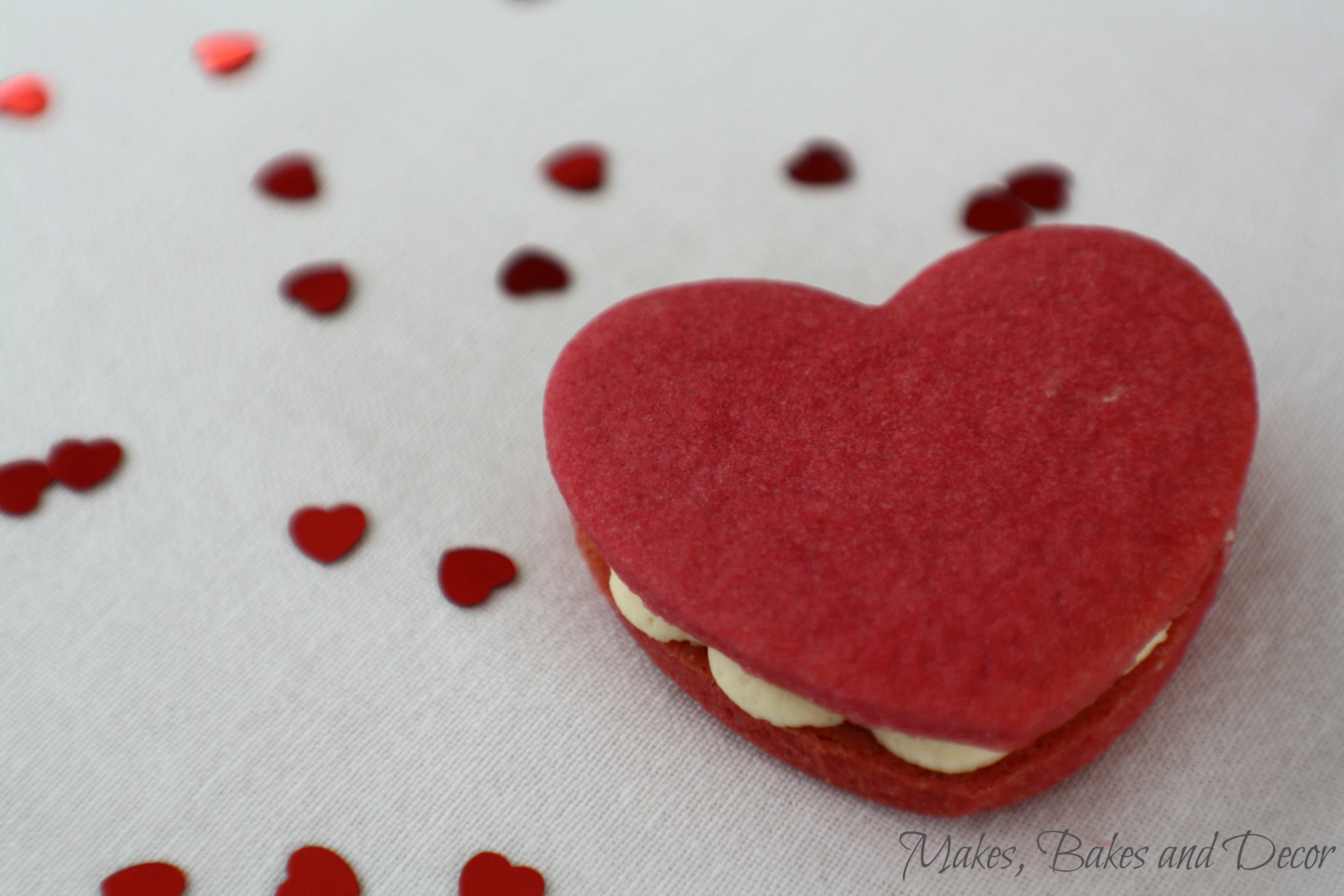 So what are everyone's Valentine and Galentine's plans? Big night out or quiet night in? Let me know! My own plans are to have a quiet meal at home. Most likely my Husband will be at work so I'll cook something yummy that we can sit down and eat as soon as he gets home.
Lianne x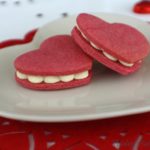 Heart Sandwich Cookies with Prosecco Buttercream
Ingredients
For the cookies
220

g

butter

220

g

sugar

1

tsp

vanilla extract

1

tsp

almond extract

pink food colouring

I used sugarflair paste in claret

1

egg

430

g

plain flour

2

tsp

baking powder
For the buttercream
150

g

butter

300

g

icing sugar

150

ml

prosecco
Instructions
Preheat the oven to 170c/150c fan oven.

Beat the butter and sugar together, then add the egg, vanilla extract, almond extract and food colour and beat again.

Sift together the flour and baking powder. With the mixer on low, gradually add the flour mix to the butter mix. It should start to come together.

Turn the dough out onto a floured surface and work the dough until it comes together.

Re-flour your work surface and roll out your dough to about 1/2 a cm thick and using a cookie cutter, cut out your biscuits. Keep going until you have used up your dough and then put your biscuits onto a baking tray covered in baking paper.

Bake in the oven for 10 minutes and then leave to cool.

While your cookies are cooling you can make the buttercream. Pour the prosecco into a small pan and simmer until it has reduced down to about a quarter of a cup.

In your mixer beat the butter until it is pale and fluffy and then gradually add in the icing sugar.

Keep beating it and pour in the reduced prosecco.

To assemble your cookies put your buttercream into a piping bag fitted with a nozzle of your own choice. You can create different looks with different nozzles, I used a small round.

Pipe the buttercream onto the underside of one cookie and then place another cookie on top to form a sandwich, keep going until they are all done. Eat and enjoy!
You can find the food colour I used by clicking the picture below!
Pin Heart Sandwich Cookies with Prosecco Buttercream to save them for later!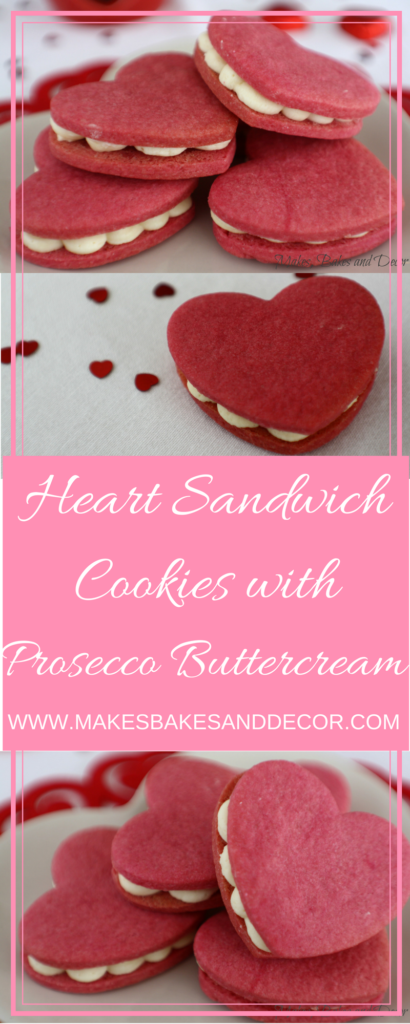 My Be My Valentine board on pinterest is full of ideas to make this Valentine's extra special!
[bws_pinterest_widget type="board" width="360″ height="60″ thumbnail="60″ url="https://uk.pinterest.com/makesbakesdecor/be-my-valentine/"]
Here are some other posts that I'm sure you will love.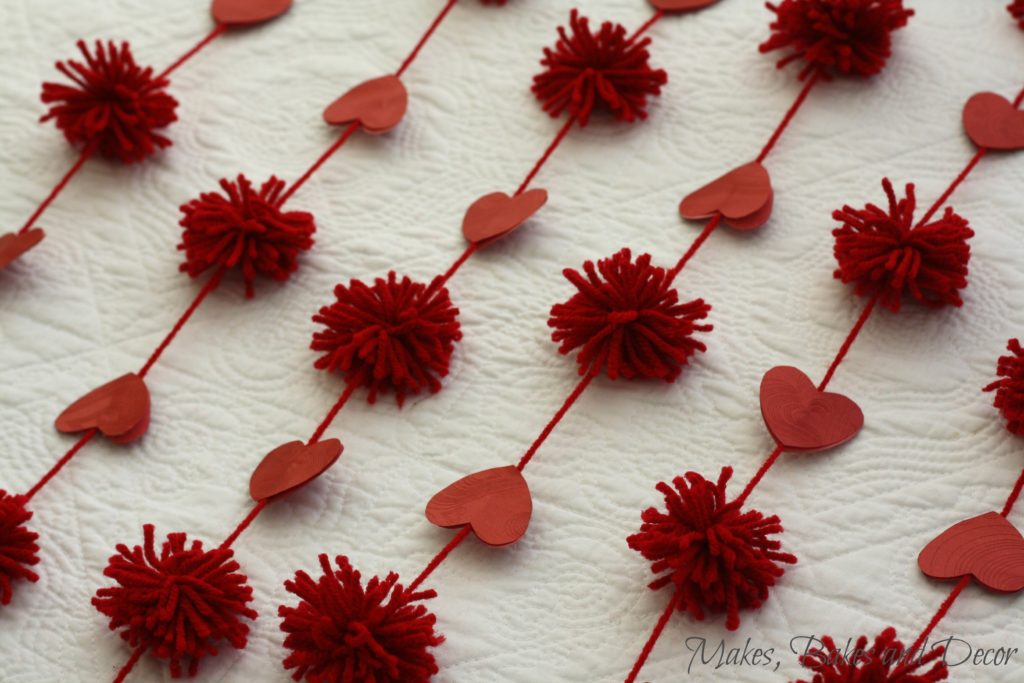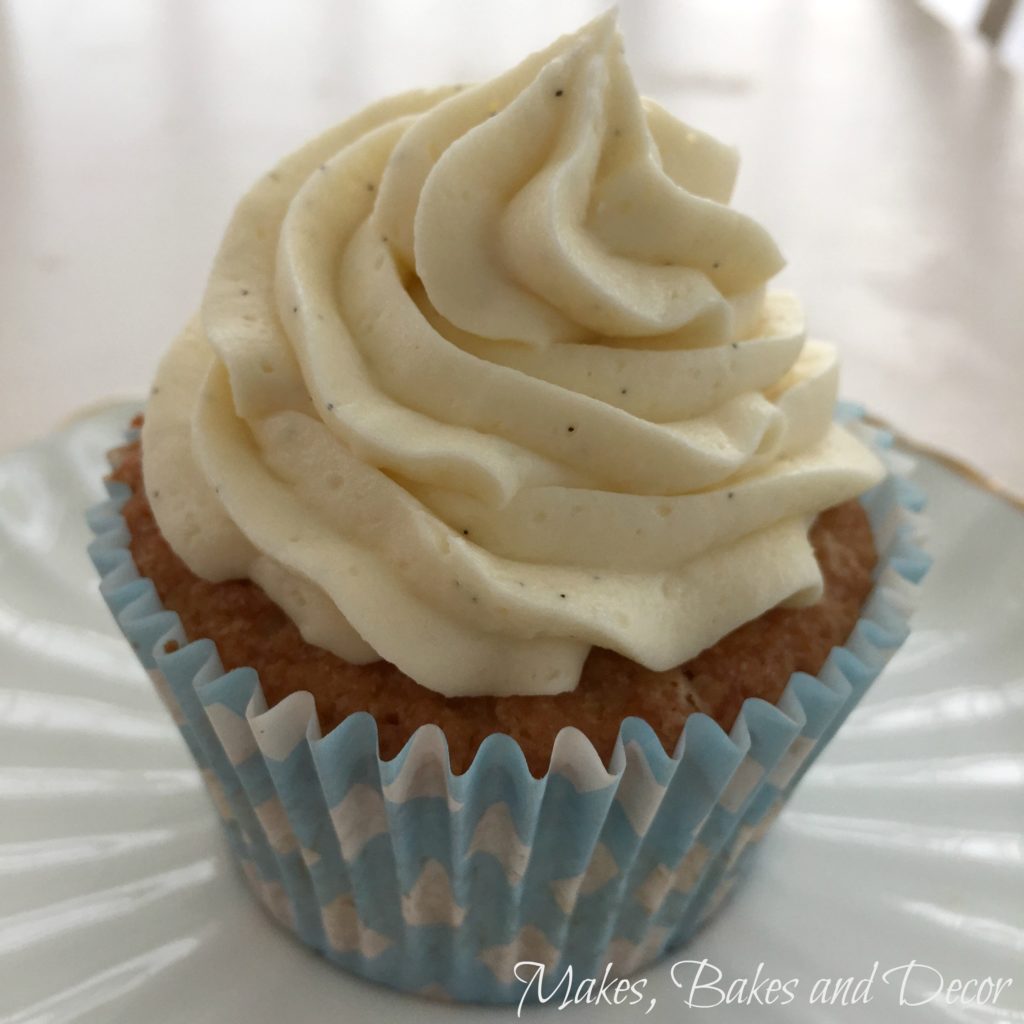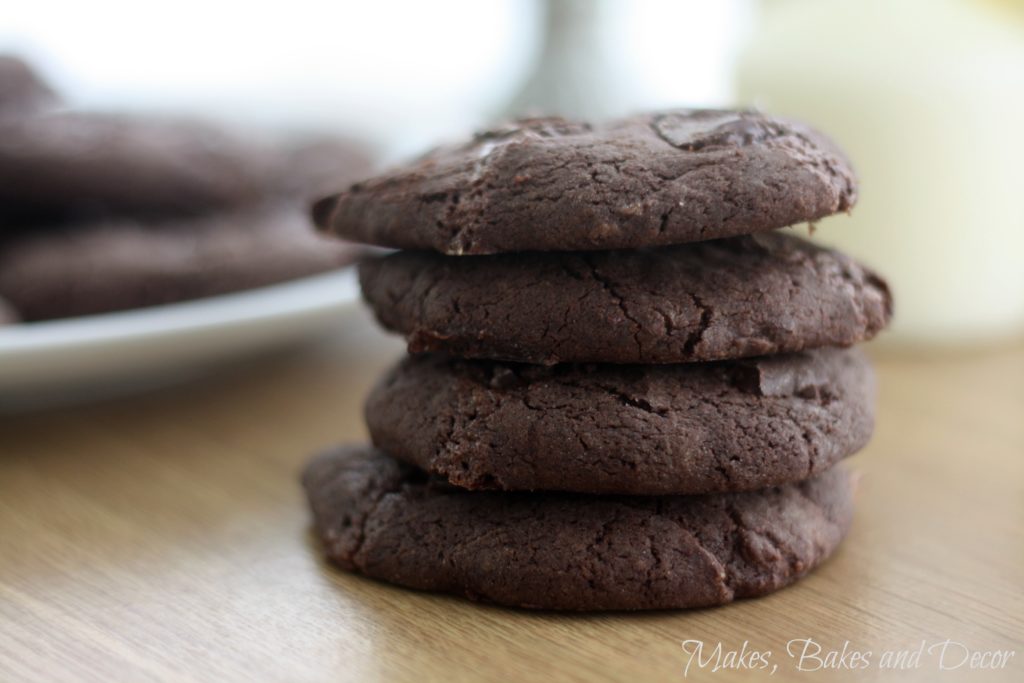 After Dinner Mint Chocolate Cookies