The filling of this Caramelised Red Onion and Pumpkin Pie is made up of pumpkin, red onion, garlic and herbs sprinkled in brown sugar and then roasted in the oven before adding cream and Parmesan and topping with a puff pastry lid.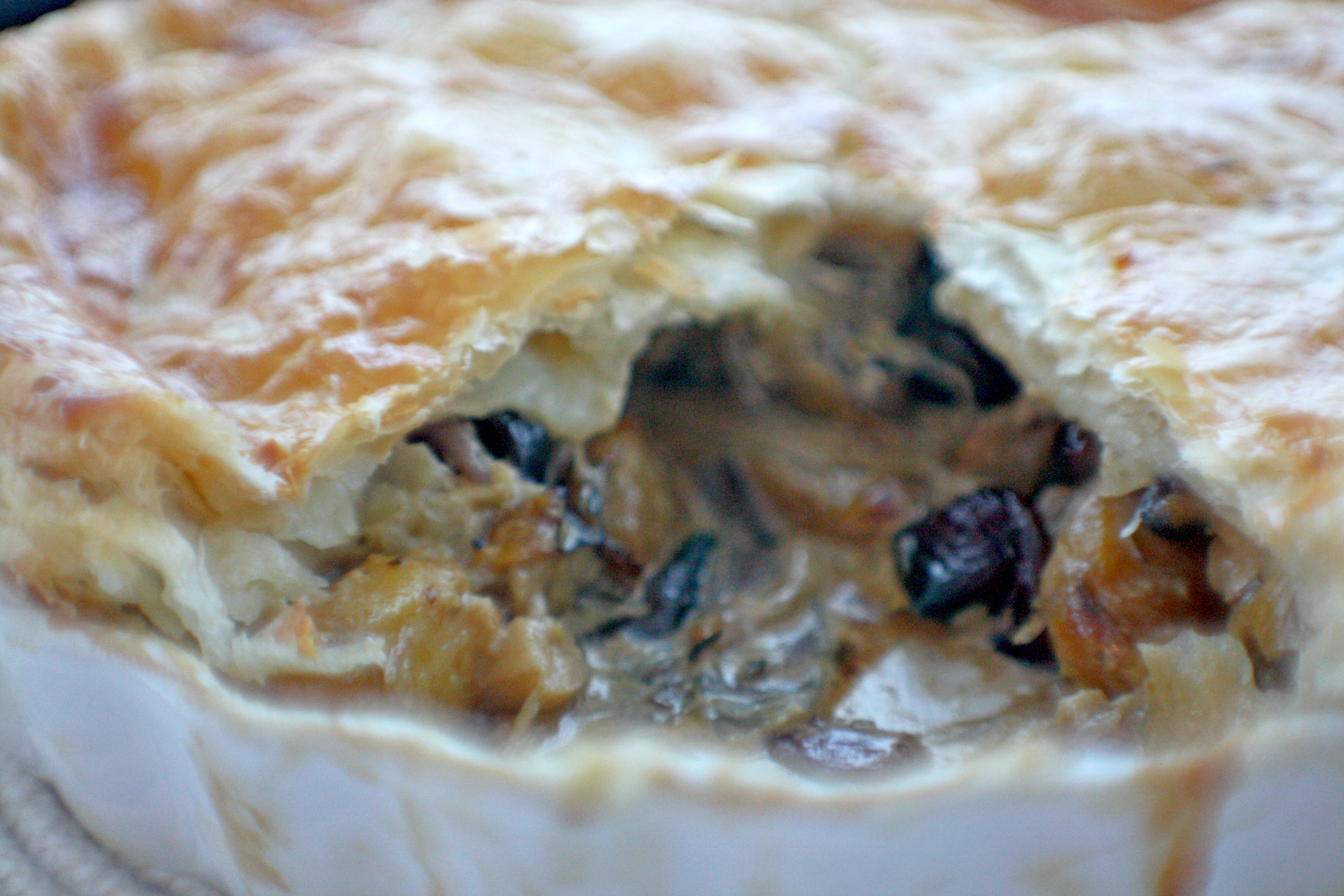 I have a confession to make. I never make puff pastry from scratch! I know, I know, as a food blogger and recipe developer I should be giving you a great recipe to make puff pastry but I really hate making it! I always make my shortcrust pastry but with puff pastry I buy Jus-Rol frozen pastry blocks. I keep them in the freezer all the time as they are so easy to pull out and defrost to make a quick dinner for the family.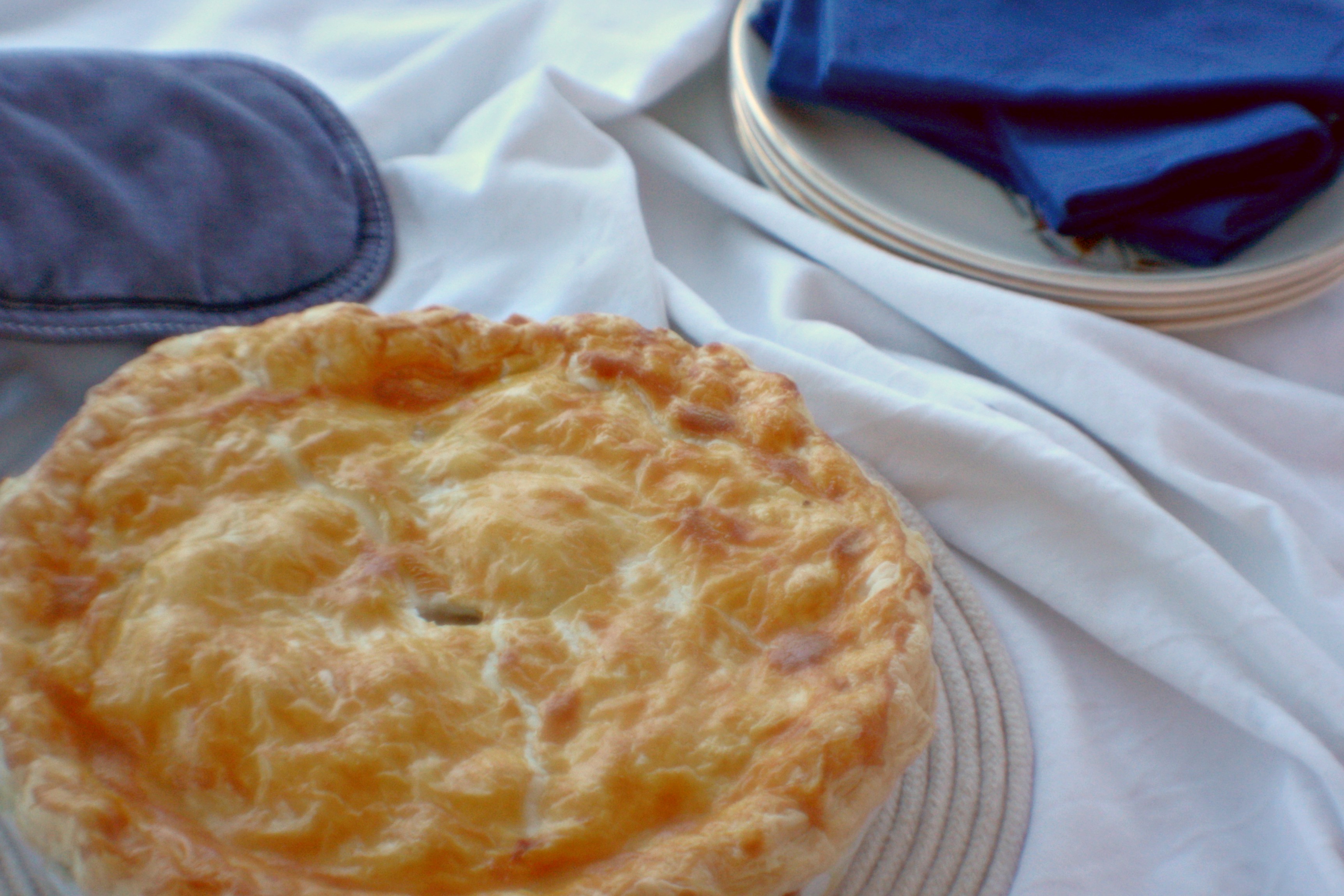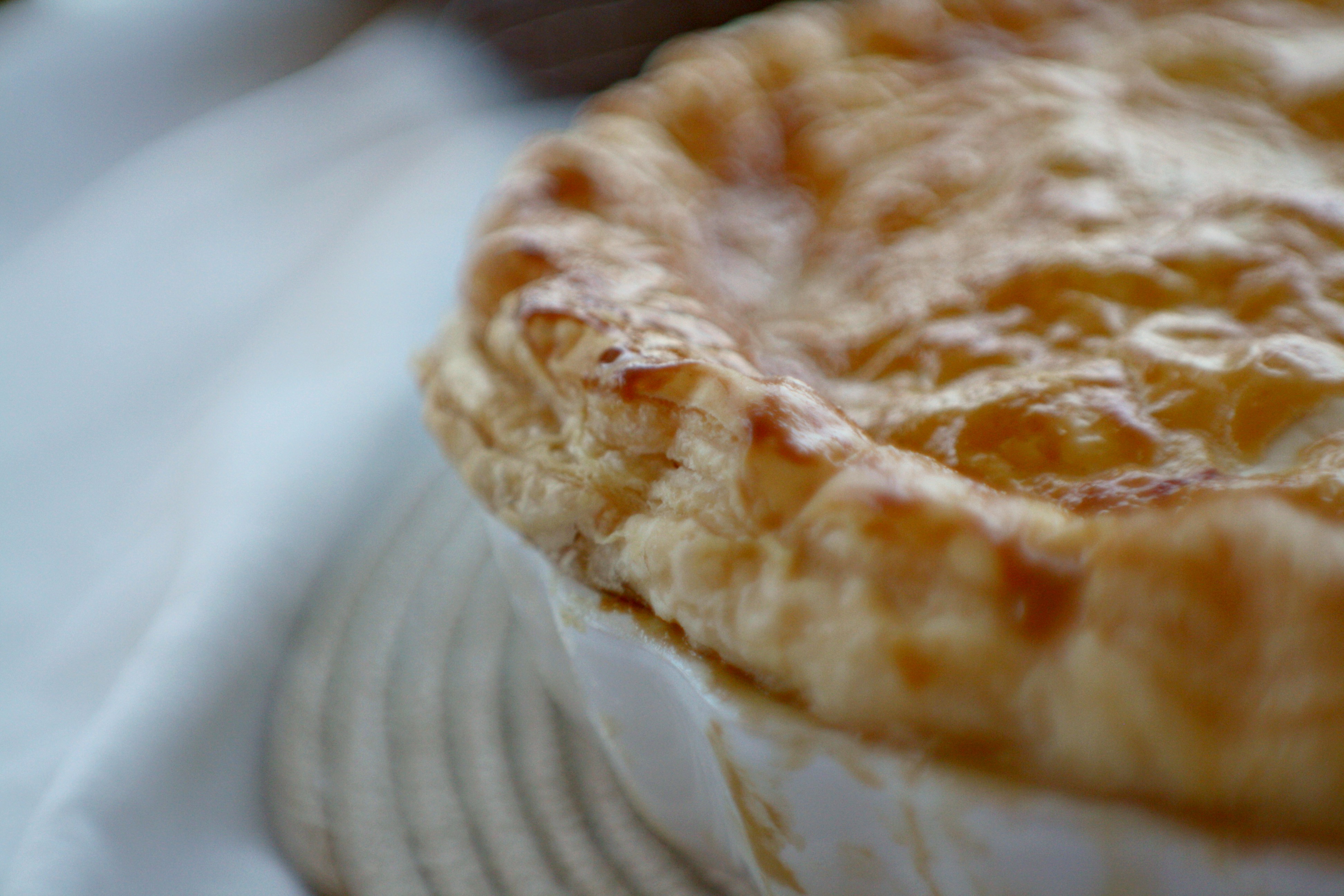 I love dinners like this one that I can prep ahead and then just pop it in the oven after I'm back from the school run and everyone's home.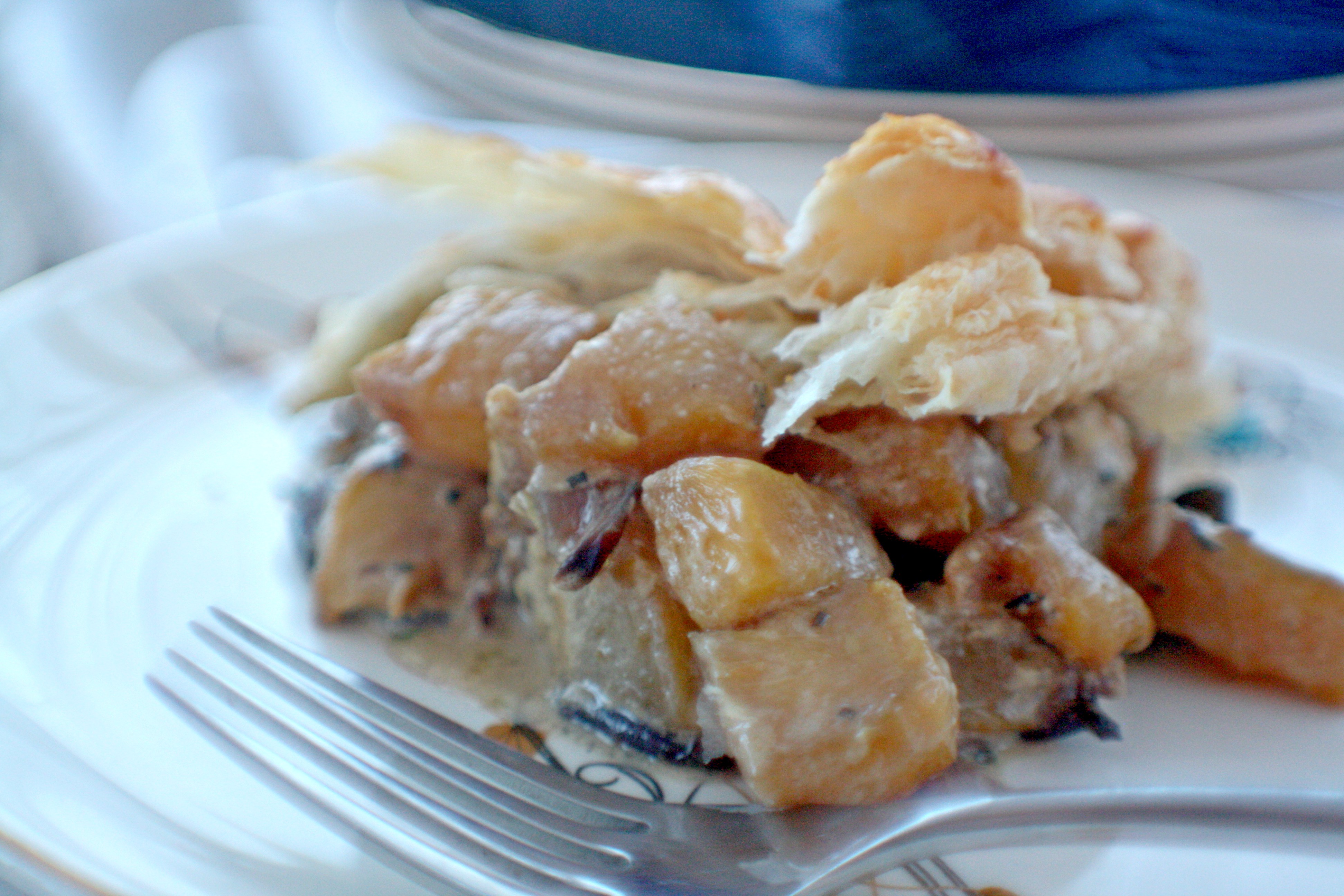 I love the sweet/savoury flavours of this pie. It's a pot pie so the pastry is just on the top not on the base. You could make this recipe into individual pies instead of the large family pie I made.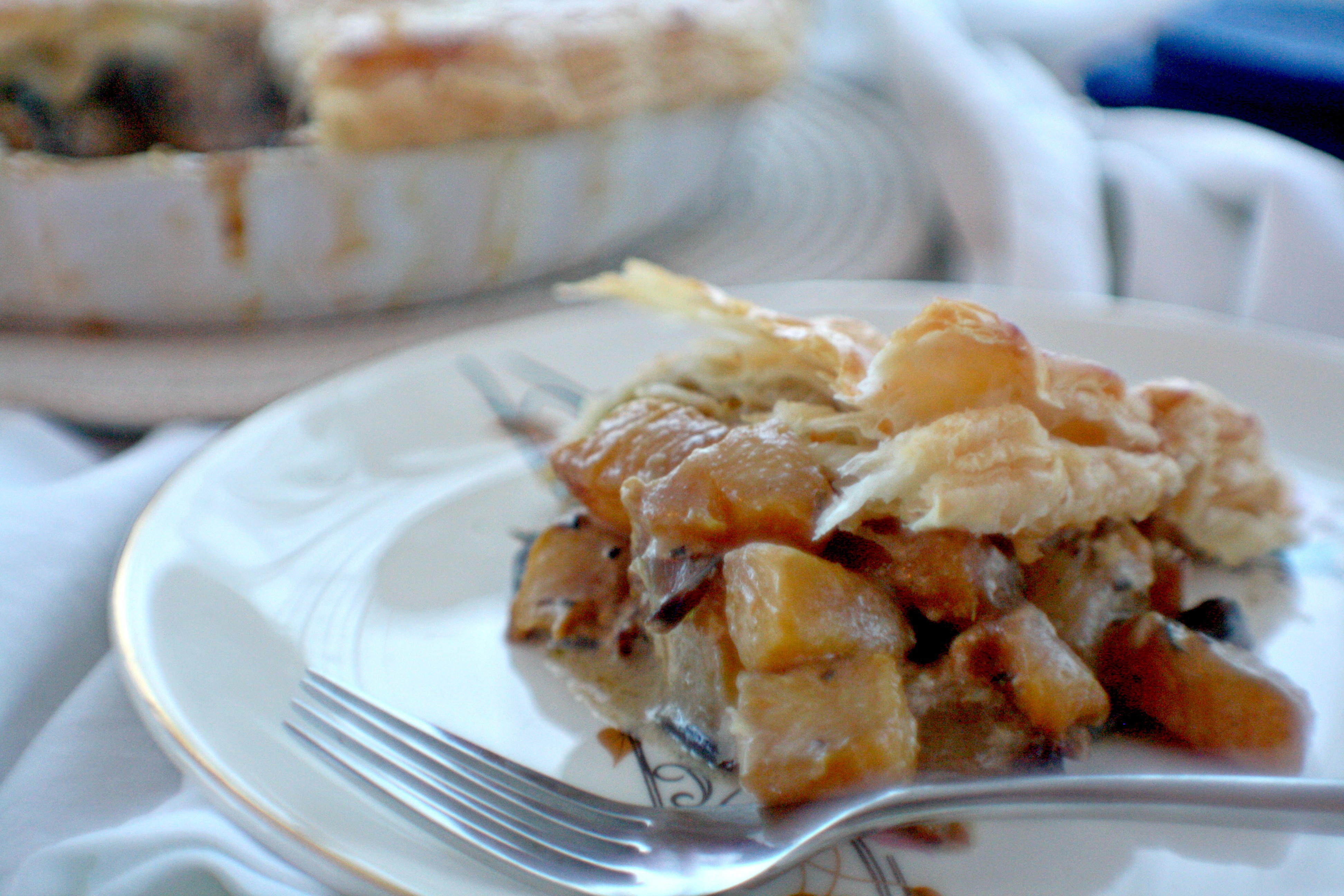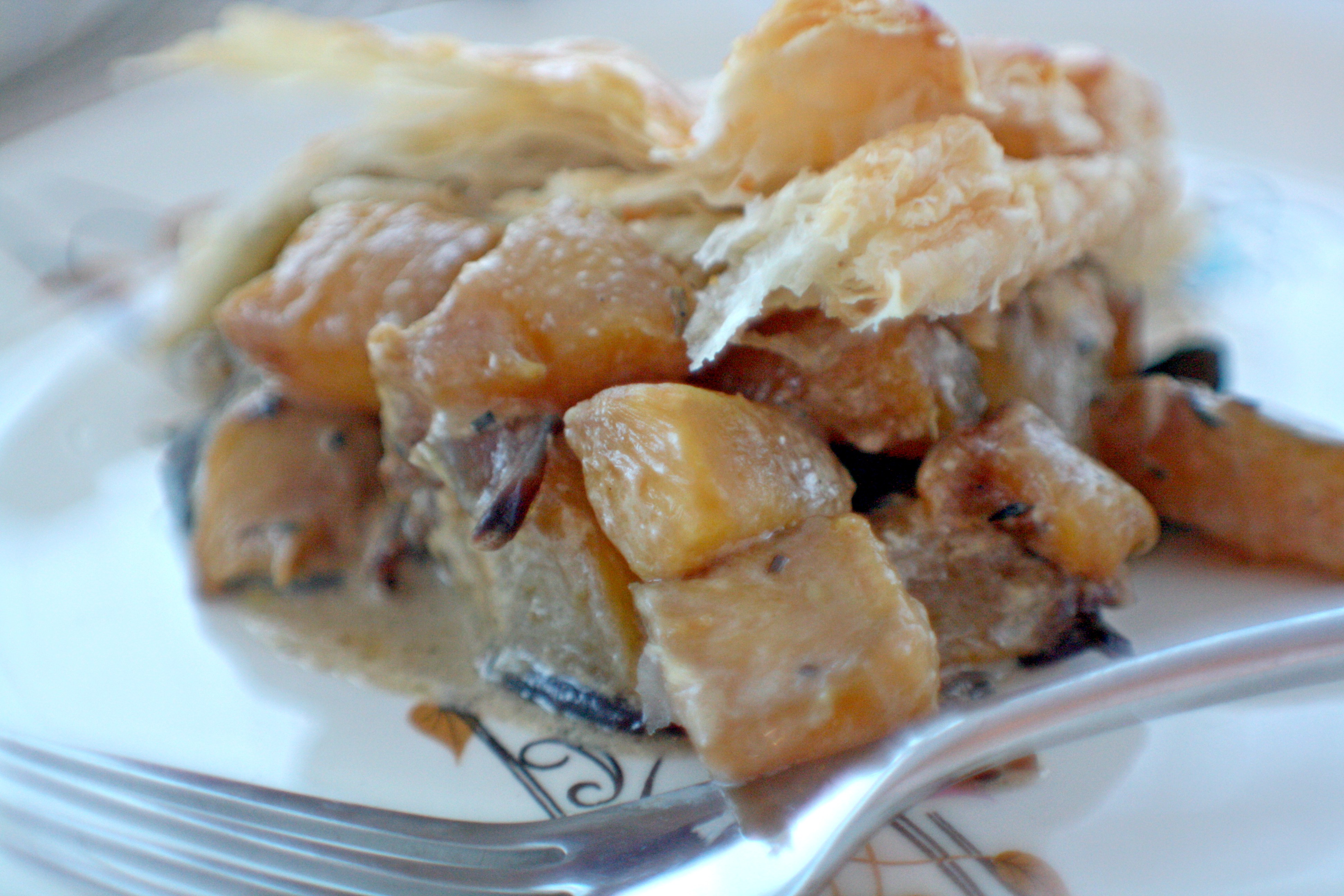 Tomorrow is the last day of Pumpkin Week 🙁 I'm finishing the week with Pumpkin Cupcakes with cream cheese frosting! Next week I'll be taking part in #Choctober fest with lot's of other bloggers and I'll be telling you all about it on Monday, so stay tuned!
Lianne x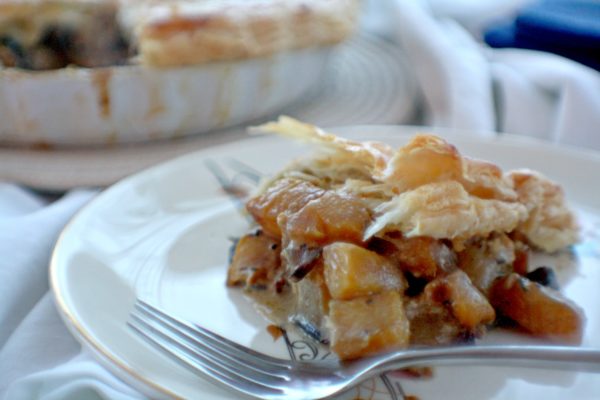 | | |
| --- | --- |
| | |
Preheat the oven to 200c/180c fan oven and in two oven trays spread out your pumpkin, red onion, garlic and herbs. Drizzle both trays with oil, sprinkle over the sugar and season. Roast in the oven for 40-50 minutes turning the veg once halfway through.

Once cooked remove the thyme and rosemary stalks and transfer the roasted onion and pumpkin to a bowl. Stir in the double cream and parmesan. You can then transfer this to a large pie dish or individual dishes.

Take your block of puff pastry and roll it out onto a floured surface large enough to cover your pie dish, you want the pasty about 1/2 a cm thick. Brush the out side edge of your pie dish/dishes with the egg yolk. Lay the pastry over the top and trim so the pastry overhangs by a cm. You then need to pinch the pastry around the edge to crimp it and seal the pie.

Brush the top of your pie with the rest of the egg yolk and cook in the oven (200c/180c fan oven) for 45-50 minutes until the pastry is cooked and golden brown. Serve and enjoy!
Pin Caramelised Red Onion and Pumpkin Pie to save it for later!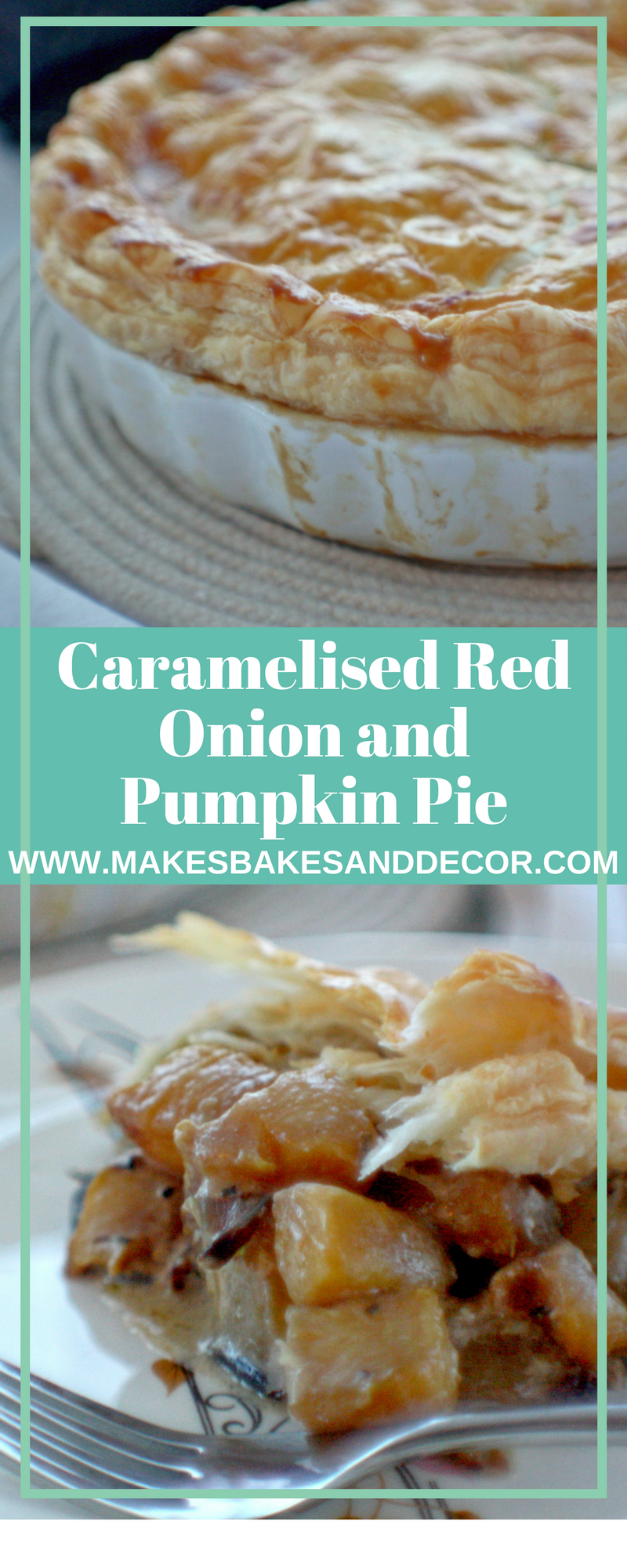 My other Pumpkin week recipes!