A couple of years ago I found a recipe on Pinterest for chocolate turtle cake. It was a chocolate cake with caramel and pecans. It was amazing and I wondered for ages why it was called a turtle cake. For those of you like me who don't know, there is a chocolate in America that has caramel and pecans and it's in the shape of a turtle. This is where the cake got it's name from and what has inspired these Chocolate and Caramel Turtle Truffles.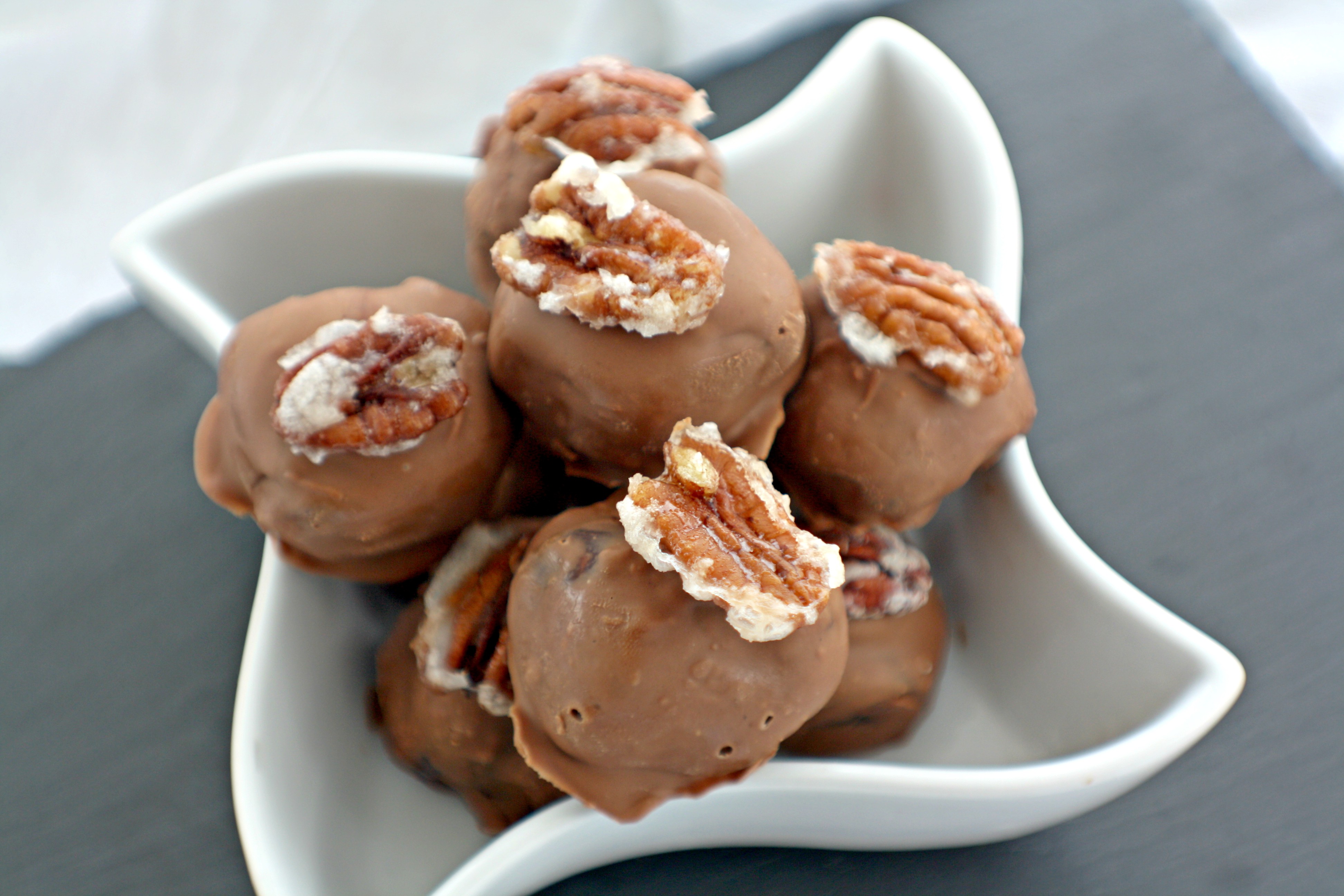 These are a rich chocolate and caramel truffle with toasted pecan pieces, covered in milk chocolate and topped with a sugared pecan.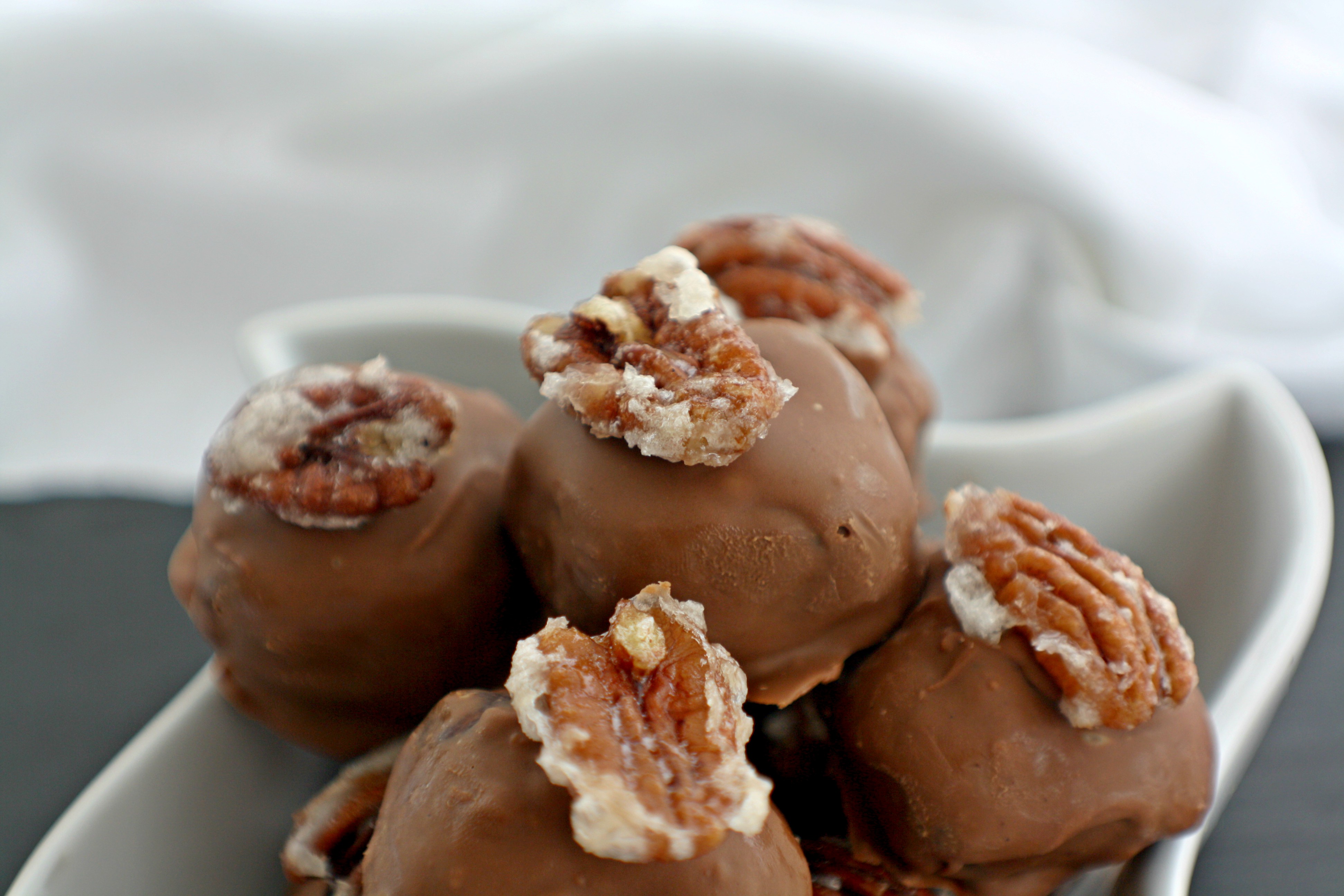 These truffles are a little time consuming. You need to make the truffle filling the day before you want to finish them and leave them in the freezer overnight. You could maybe make them in one day if you used less caramel in the truffle mix as they would need less freezing time. But personally I think it's the velvety texture of these truffles that make them so good. And taking some of the caramel away would make them a much firmer truffle.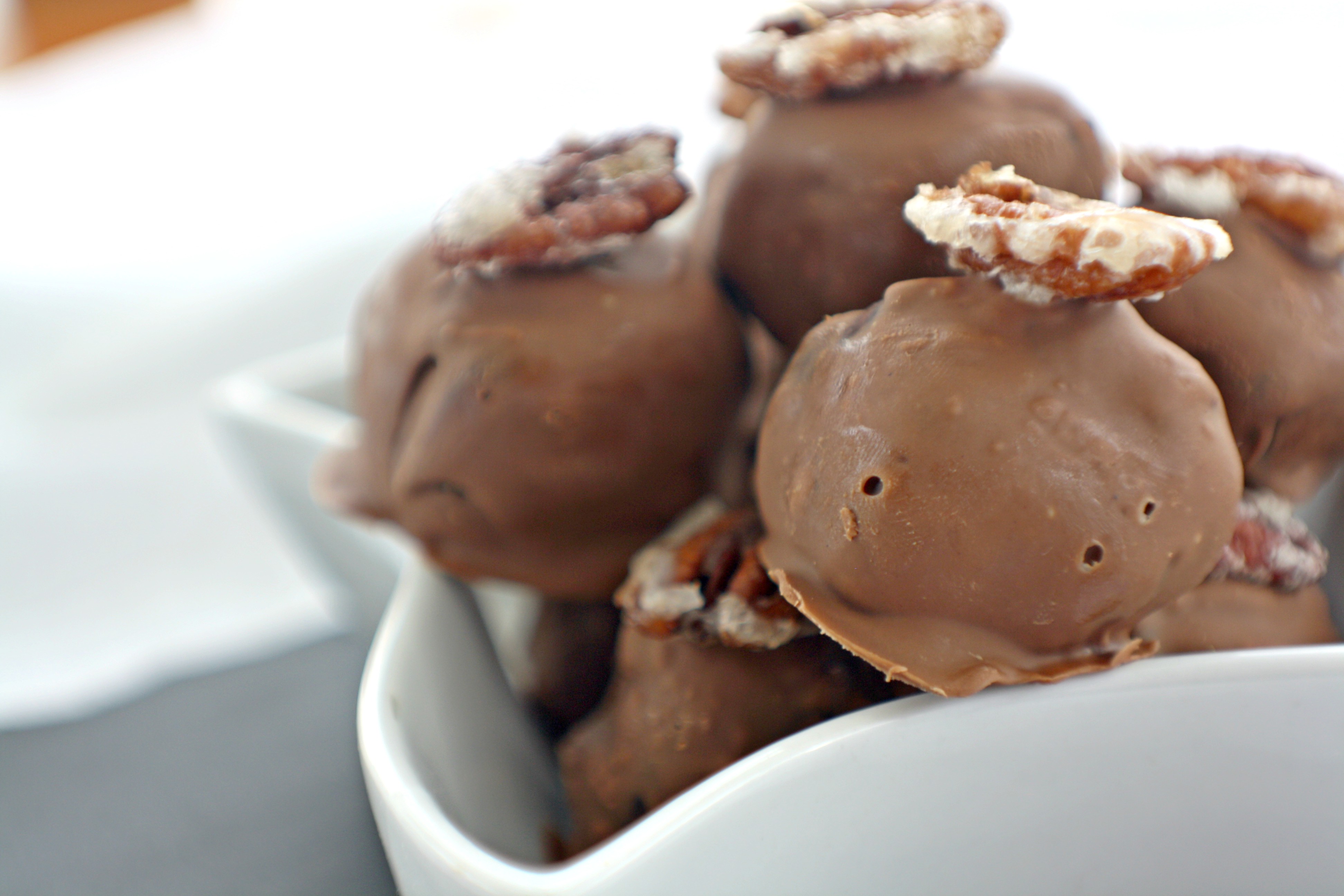 I've made these Chocolate and Caramel Turtle truffles as part of #Choctoberfest. 70 plus bloggers will be sharing their best chocolate recipes all week and you can see all of today's recipes at the bottom of this post. There is a giveaway running alongside the week and you can enter that here.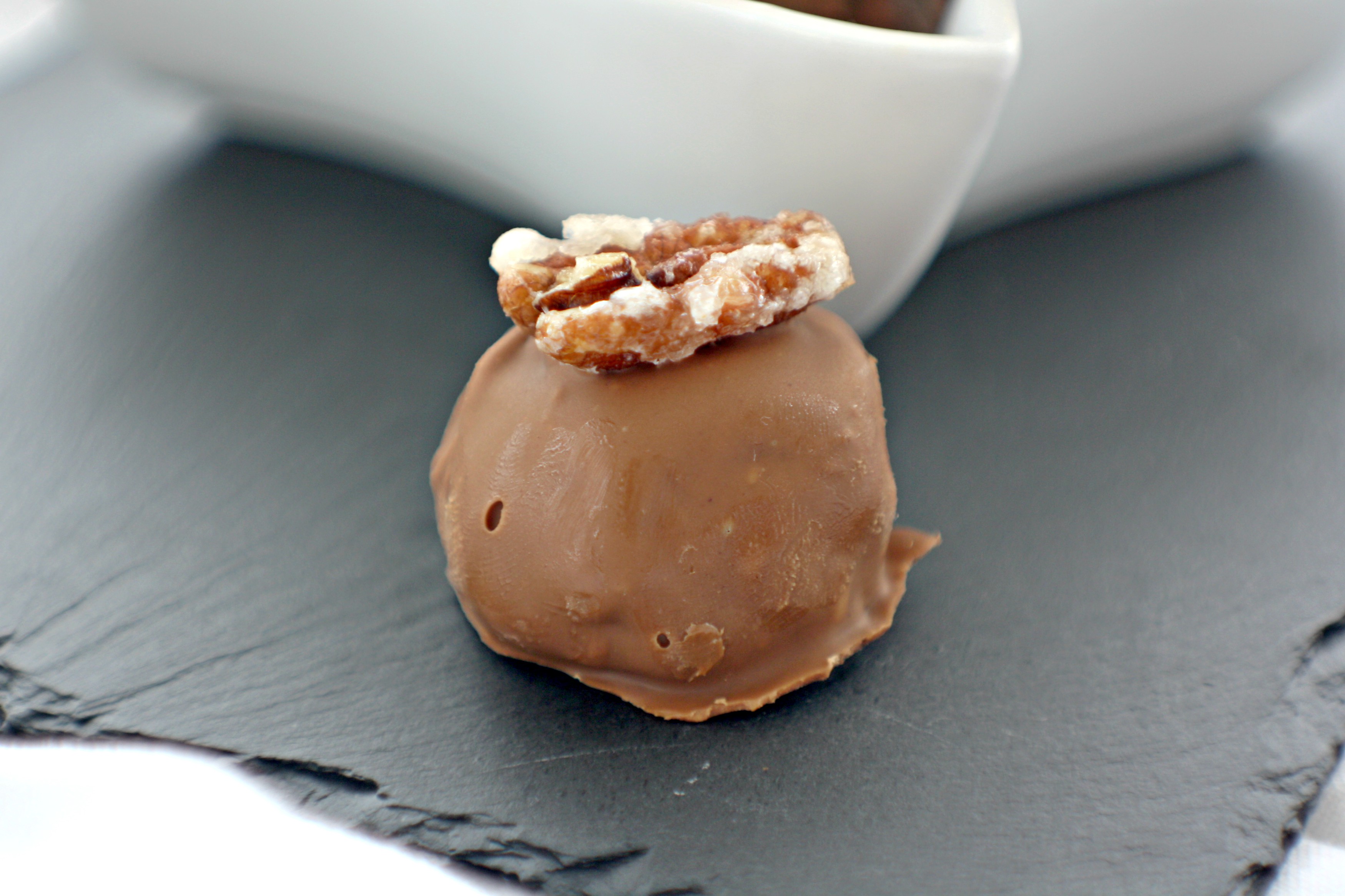 Let me know if you make these truffles and leave me a message in the comments section at the bottom of the page!
Lianne x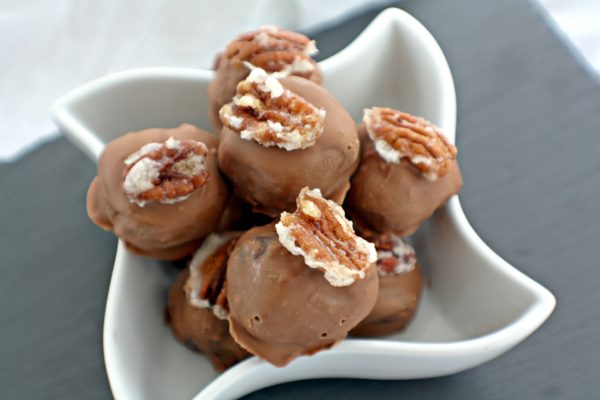 | | |
| --- | --- |
| | |
In a sauce pan, heat your sugar and water until it turns an amber colour and smells slightly nutty. Remove from the heat and stir in the butter, it will be bubble so be very careful!! Once the butter is mixed in, stir in the cream. You might have to put it back over the heat while stirring so it all combines. Leave this caramel to cool completely.
To make the sugared pecans
In a bowl add your icing sugar and water and mix to make an icing, stir in the pecans to coat them in the icing. Place them on a baking tray with a sheet of baking paper and grill for 2-3 minutes. Be careful that your baking paper does not come into contact with the elements of the grill so it doesn't burn. Do not put them too close. Leave them to cool completely before removing them from the baking paper. Set aside.
Over a bain marie melt together the dark chocolate, cream and butter, remove from the heat. Place your handful of pecans under the grill for 2-3 minutes, once they are toasted chop them into small pieces. Mix together your truffle mix, caramel and toasted pecan pieces in a bowl and leave in the fridge to set. This will take a couple of hours.
Remove your truffle mix from the fridge and using a small scoop or teaspoon, spoon small balls of the mix and place them on a sheet of baking paper on a tray or plate. Try to do these as neatly as possible as this is their final shape. Once you have divided all the mix (you should get 20 truffles) place the tray/plate in the freezer overnight.

When you want to cover your truffles make sure you have everything you need ready! Lay a sheet of baking paper on a tray or plate, have your sugared pecans ready and then melt the milk chocolate over a bain marie. Once it is melted remove from the heat and THEN get your truffles from the freezer. You need to work quickly as the truffle mixture is quite soft at room temperature. You could get half the truffles from the freezer, cover them, then get out the other half. Using two forks as your hands, dip the truffle in the milk chocolate so it's covered. Place it onto your waiting baking paper and add a sugared pecan to the top. Repeat this process until they are all covered then put them into the fridge to set. That's it! Your truffles are done, it does take a little bit of work but believe me these truffles are worth it!!
Today's #Choctoberfest Recipes!
Pin Chocolate and Caramel Turtle Truffles to save them for later!