This is my final recipe for #Choctoberfest and it's a really good one! This is My Best Chocolate cake. It's my most requested cake flavour when people order through MBD Cakes and for a very good reason! The chocolate cake layers are so moist they almost don't need any buttercream.
This post is sponsored by Rodelle Vanilla but all opinions are still my own!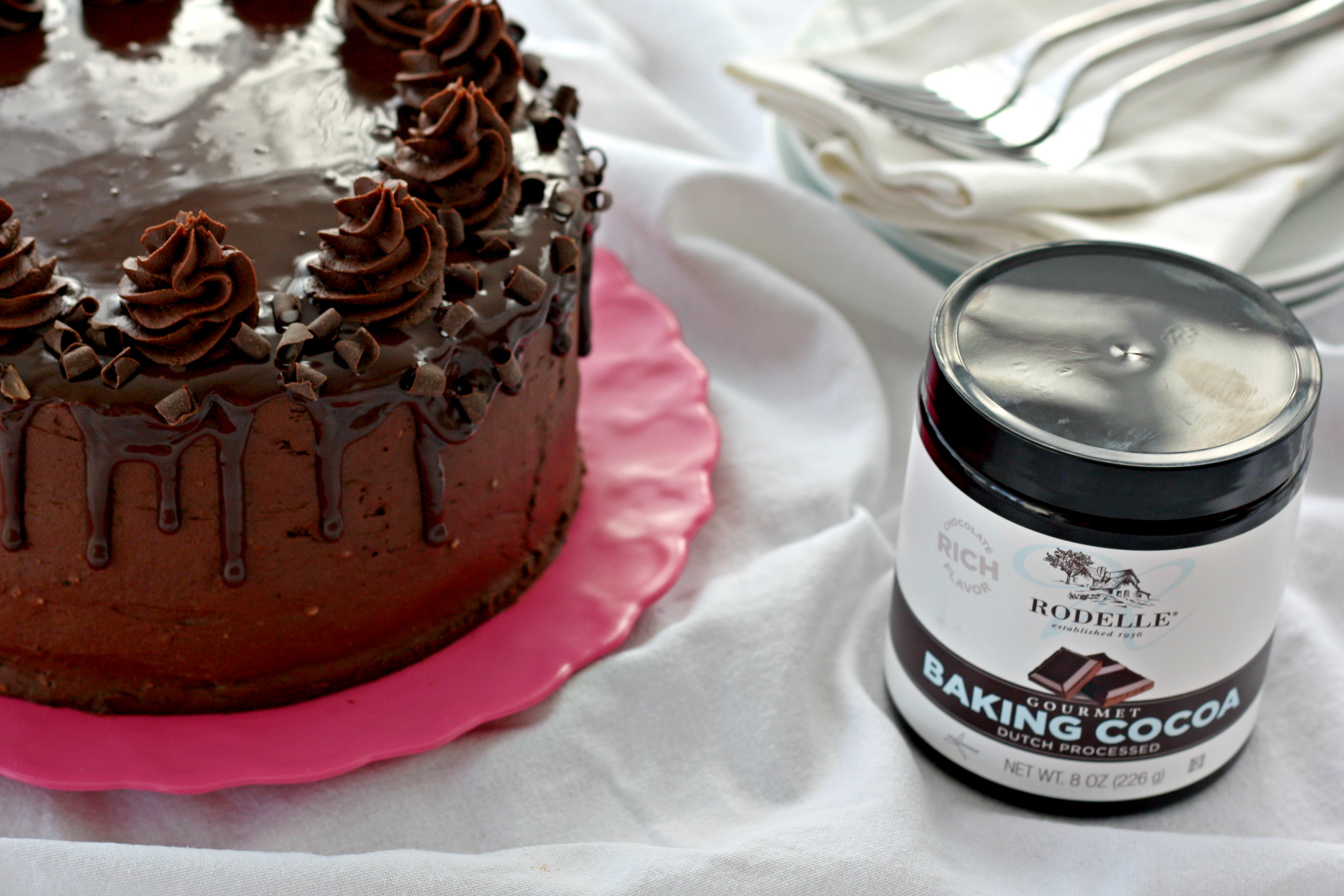 Rodelle Vanilla kindly send me some of their baking cocoa to use in this recipe and I'm so glad they did. Their Dutch pressed gourmet baking cocoa gives this cake a rich chocolate flavour that will have you coming back for a second slice!
The cake is made up of three layers, filled and covered in a chocolate buttercream and then finished with a chocolate ganache drip and chocolate buttercream swirls (is that enough chocolate for you ;)). I've used some chocolate curls for extra decoration but they are completely optional.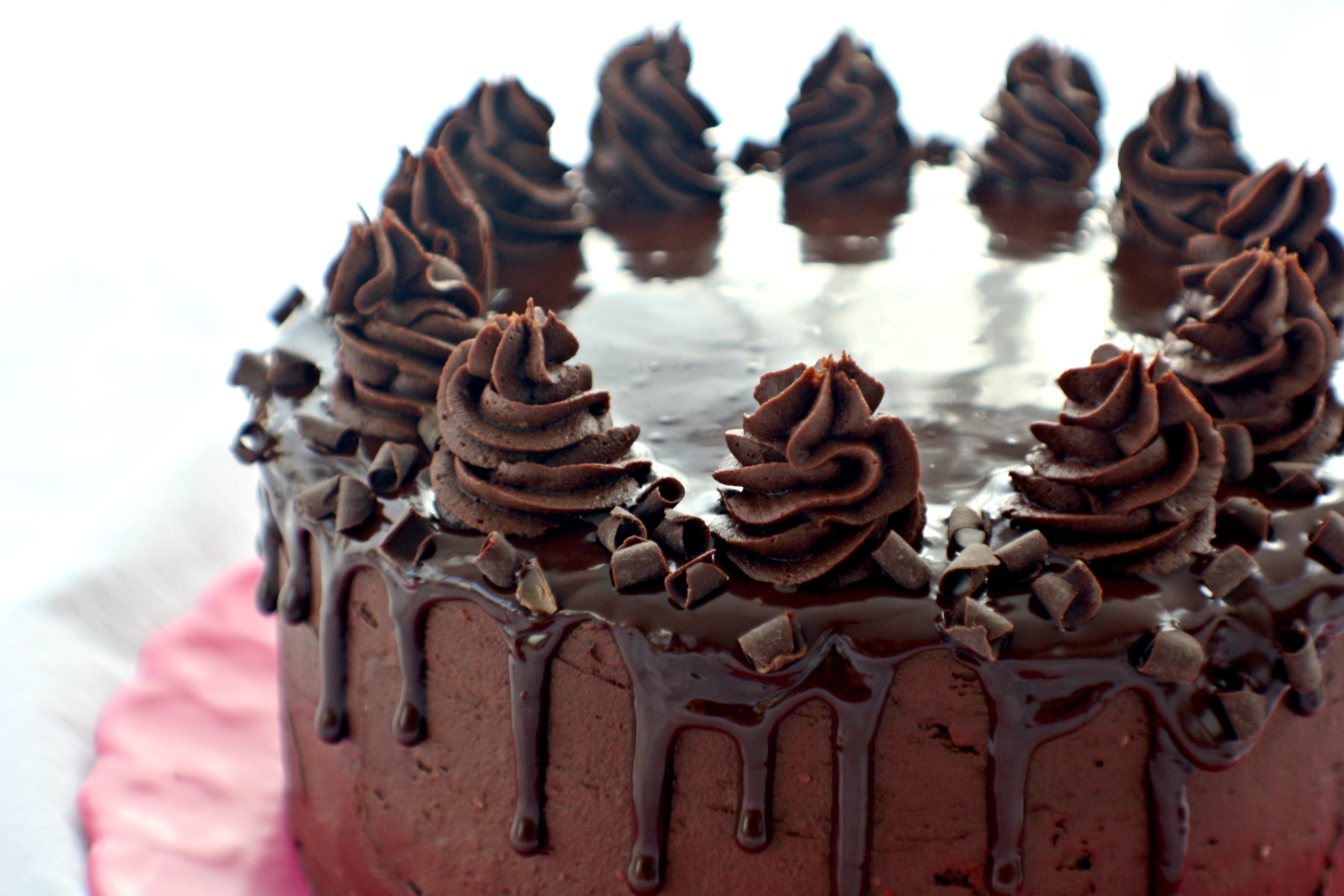 Just look at the shine on that ganache, so, so good.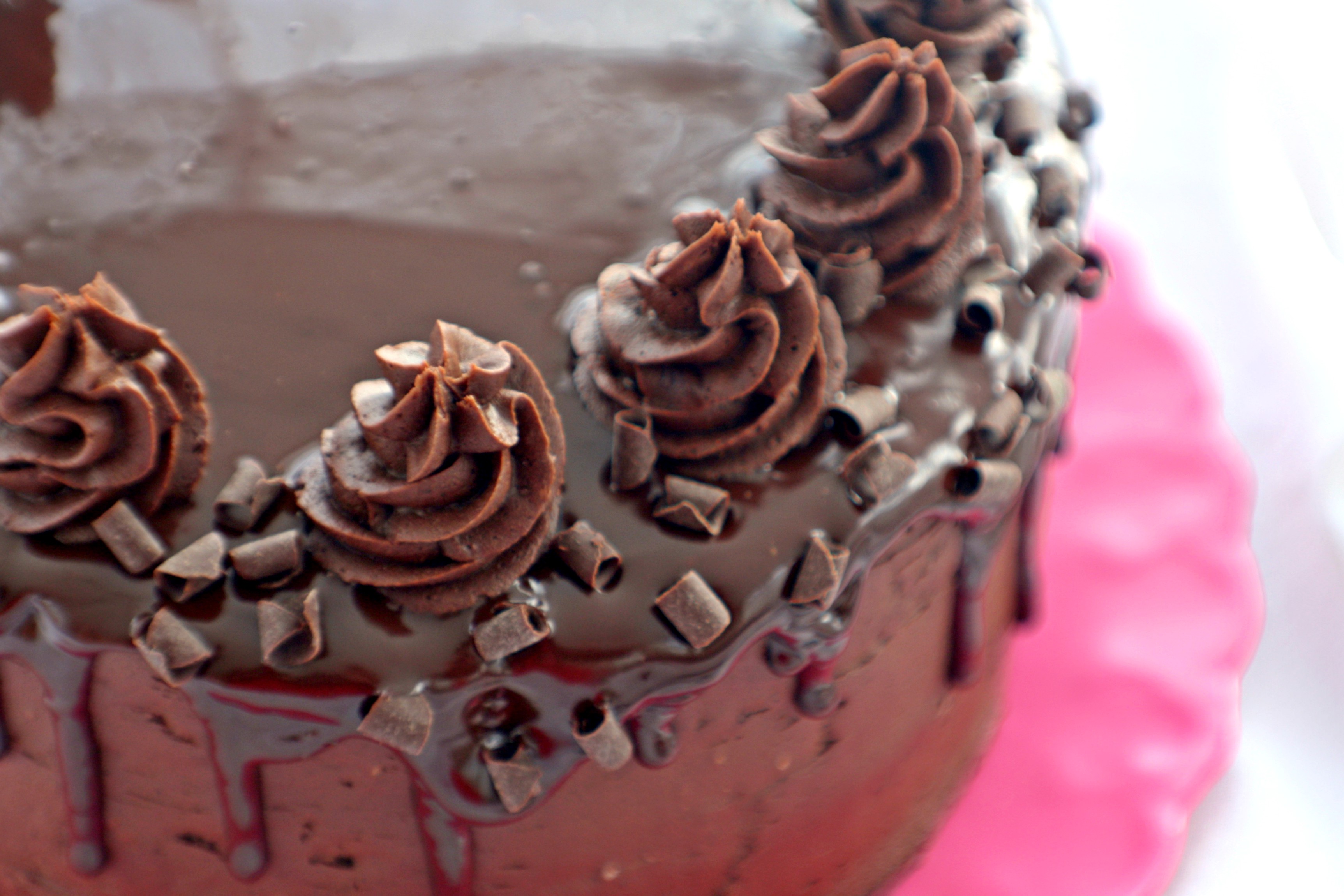 I've really enjoyed taking part in #Choctoberfest and I've found so many new chocolate recipes to try! Don't forget to have a go on the giveaway that is running alongside #choctoberfest. You can find the list of prizes and how to enter here.
Once you've tried this cake I know you'll be coming back to make it over and over again. Don't forget to take a look at the rest of today's recipes at the bottom of the post.
Lianne x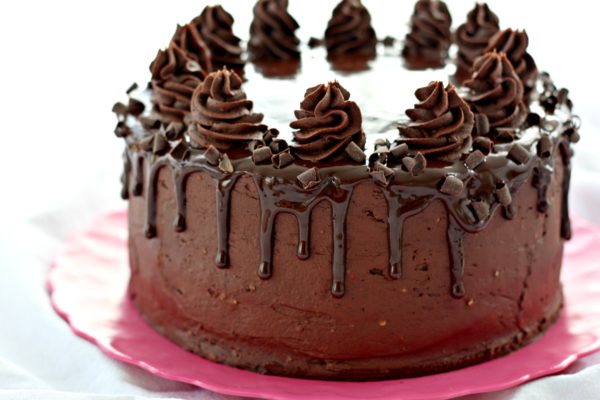 | | |
| --- | --- |
| | |
Preheat your oven to 180c/160c fan oven and grease and line 3 8 inch cake pans.

In a large bowl sift in the flour, cocoa and bicarbinate of soda and then mix in the sugar. In a separate bowl add the buttermilk, oil, coffee and eggs and whisk together.

Pour the wet ingredients into the dry ingredients and mix until combined. Divide the mix between the three tins and bake in the oven for 30 mins or until a skewer inserted in the centre comes out clean. Leave them to cool.
Using an electric hand whisk or your counter top mixer beat your butter until it is light and fluffy.

Sift in the icing sugar and slowly beat it into the butter until combined. Add in the milk and cocoa and again slowly, so you don't get cocoa everywhere, beat everything together. Beat for a few minutes until your buttercream is light and fluffy. If it still feels too stiff to spread/pipe add more milk, beating it in a tablespoon at a time until you have the right consistency.
In a small microwavable cup or bowl add in the cream and chocolate in 30 second intervals until you have a smooth ganache. Remove from the microwave and stir in between each 30 second blast. Mine took one minute all together but it could be more or less depending on the strength of your microwave. You don't want to burn it!
I always start off by putting enough buttercream to pipe the swirls in a disposable piping bag fitted with a closed star nozzle. This way I know I can use whatever is left in the bowl to cover the cake.

Place one of your cake layers on your serving dish and cover with a good layer of buttercream. Put your next cake layer on top and add another layer of buttercream. Add your last cake layer and then use the remaining buttercream to cover the outside of the cake.

When your cake is fully covered you need to add the ganache drips. You can do this by pouring the ganache on top of the cake and spreading it to the edges using a spatula and let it fall over the edge. Or you can use a piping bag or bottle with a small round nozzle to add the ganache around the edge, this will give you a thinner drip like I have on my cake.

Leave the ganache to set before piping on your swirls and sprinkling the chocolate curls if you are using them. Cut yourself a slice and enjoy!!
Today's #Choctoberfest Recipes!
Pin My Best Chocolate cake to save it for later!