I received an e-copy of this book in return for the review however all opinions are still my own, this post also contains affiliate links, find out what that means here.
Hi! I hope you are all having a lazy, relaxing Sunday! With spring on the way and the weather improving we've even been spending some time in the garden! Unfortunately it doesn't look like we will be doing that today but maybe things are better where you are 🙂 . This week I've been spending my relax time reading a great book called Imposters in Paradise by Maxine Barry and today I will be sharing the review with you!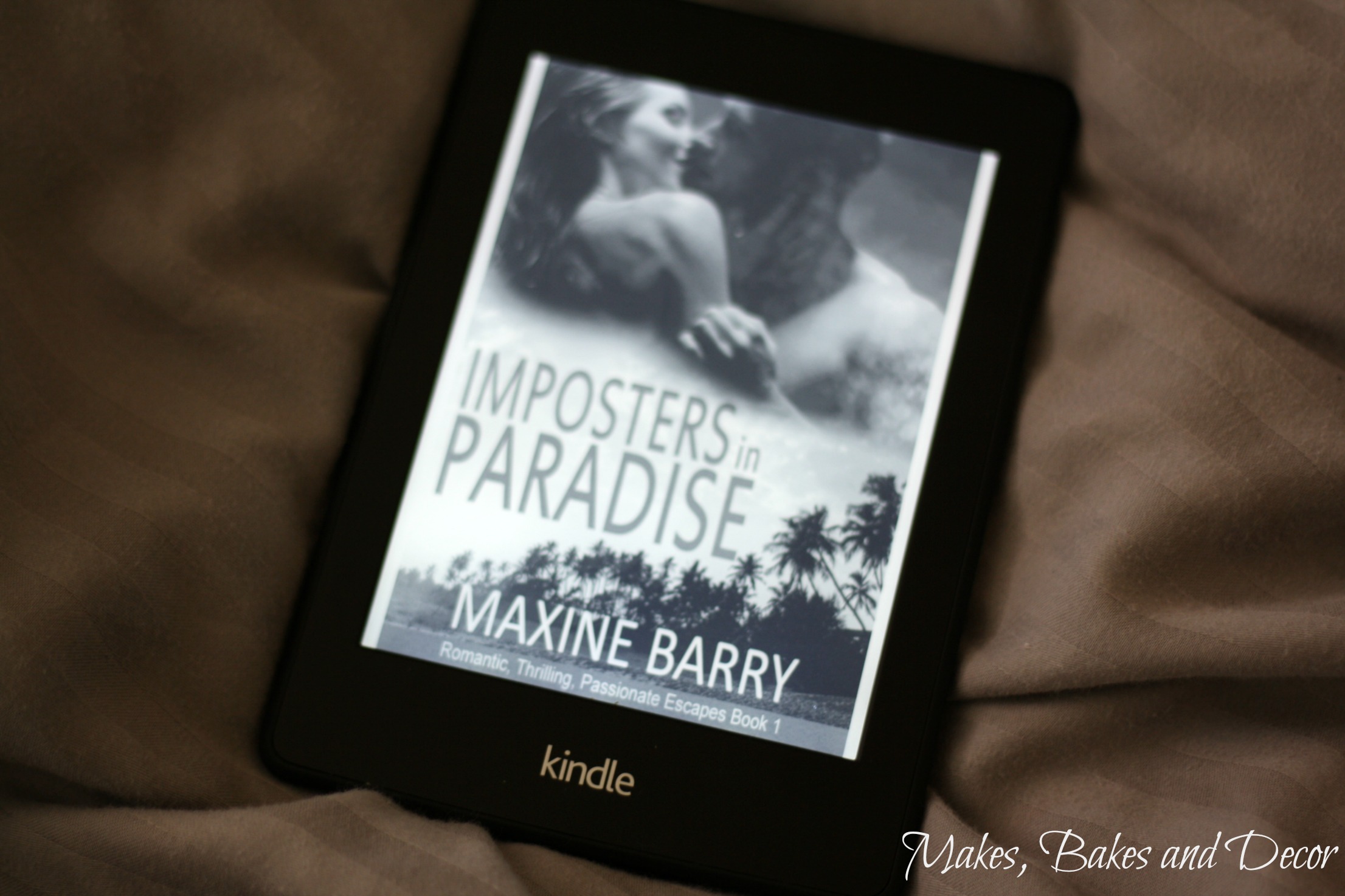 I like to start off my reviews by sharing the blurb with you so here it is.
Imposters in Paradise by Maxine Barry
When Imogen Dacres' brother, Robbie, dies in mysterious circumstances, she travels to Bermuda in search of the truth. From the minute she sets out on her journey, Imogen is plunged into a web of secrets, lies and mistaken identity. She soon realises that beneath the glamour of Bermuda, there are unseen forces intent on doing her harm. When she meets Morgan Dax, her brother's boss, and one of the richest men on the island, there is a powerful attraction between them. But did Dax have a hand in Robbie's death, and can Imogen trust him with her own life? This standalone, gripping romantic adventure is the first in the Romantic, Passionate, Thrilling Escapes series. Fast-paced plots with strong heroines, sexy heroes and sinister villains in exotic locations – they're the perfect escape!
The mystery genre is not one that I often pick to read, I'm a big lover of a romance though and this book combines the two! From the very beginning I was hooked by the story and couldn't wait to find out what would happen next.
The story begins by introducing you to the character Imogen Dacres who is on her way to Bermuda to find the truth about her brother's death. On the plane there she meets Isadora Van Harte but unfortunately the plane crashes and Imogen is the sole survivor.
On waking up Imogen is forced to take on the identity of Isodora and finds herself in the middle of a mystery that caused the death of her brother. But who is the bad guy? Imogen suspects Morgan Dax but she also starts to fall in love with him!
You can see why I was hooked at this point right?!
The story is set in Bermuda and the author manages to portray the scene and how beautiful and luxurious a place it is very well. I myself now want to live there, throw lavish parties and go cruising on my yacht (in my dreams!).
I love how both the mystery and romance parts of the story progress and intermingle, my only complaint is that you the reader find out who the villain is very early on and I would like to have been kept in suspense a little longer. Apart from that it was a good book, one that I would definitely recommend and was a very enjoyable read.
This story is the first in Maxine Barry's Romantic, Passionate, Thrilling Escapes series and I'm looking forward to reading book two! You can purchase your own copy of Imposters in Paradise here.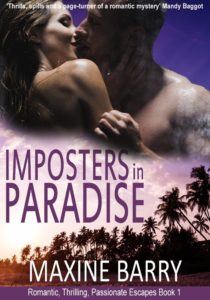 About the author:
Maxine Barry lives in Oxford. She is a full-time author and also practices calligraphy.
I hope you have enjoyed my review and you've purchased your own copy ready to read! Be sure to check out all the other stops on the book tour, you can find where it is heading next below.
Lianne x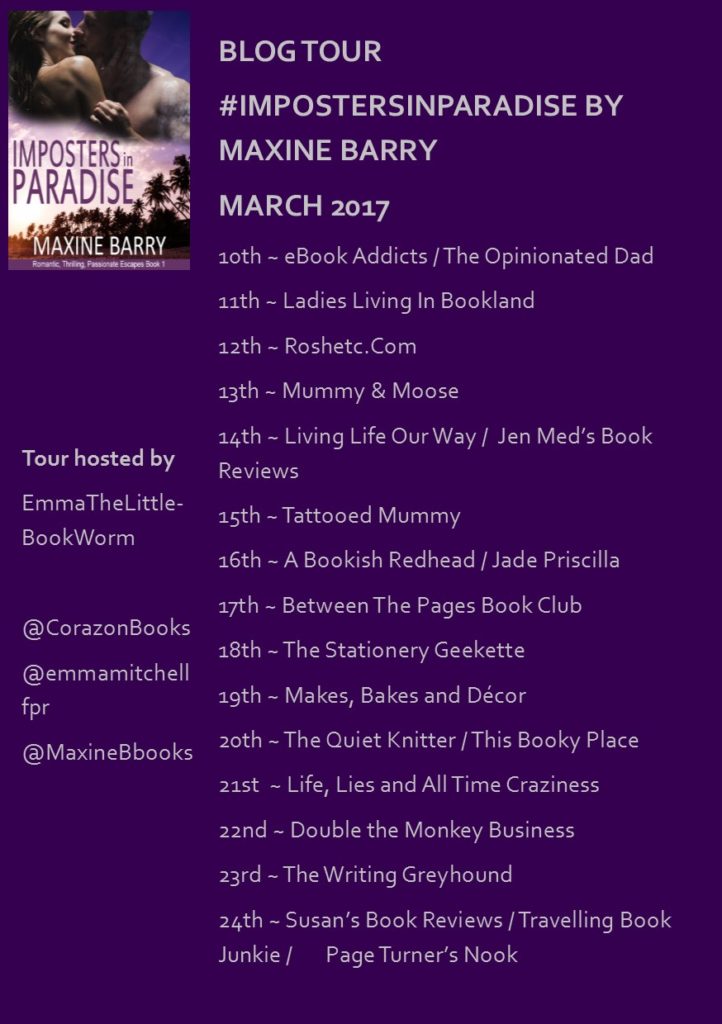 Pin Sit Back Sunday a book review of Imposters in Paradise by Maxine Barry to save it for later!