I received an e-copy of this book in exchange for the review but all opinions are my own! This post also contains affiliate links, find out what that means here.
Hi guys! Welcome to my first ever book review. Sit Back Sunday is a brand new section to the blog. Sundays for me are all about relaxing. Maybe with a coffee, some cake and a good book, and as a big book lover I'm really excited to share some great new reads with you.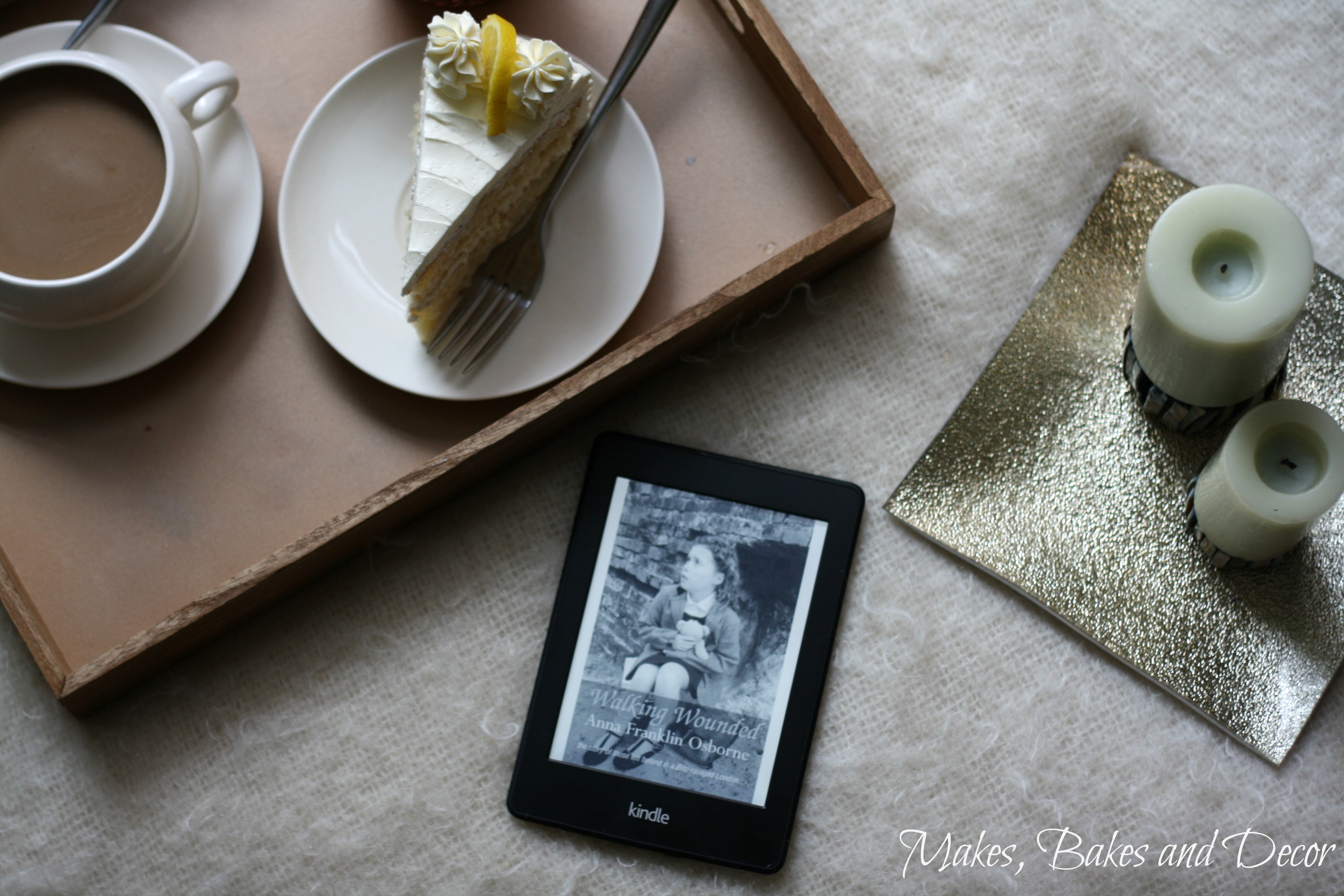 So I have my coffee and cake (A very yummy slice of my Lemon Drizzle Layer Cake). And I also have my book, Walking Wounded by Anna Franklin-Osborne. You can order your own copy from Amazon here. Let's start things off with the official blurb:
Born at the end of the First World War, a young girl struggles to find her own identity in her big family and is pushed into a stormy marriage through a terrible misunderstanding from which her pride refuses to let her back down. As her own personal world begins to crumble, the foundation of the world around her is shaken as Germany once again declares war and her brothers and young husband sign up with the first wave of volunteers.
Walking Wounded tells the story of those left behind in a Blitz-ravaged London, and of the web of loyalty, guilt and duty that shapes the decisions of the women awaiting the return of their men-folk as the war draws to a close.
Spanning the period from the Armistice of the First World War to the exodus of the Ten Pound Poms to Australia in the 1950s, Walking Wounded is a family saga whose internal violence is mirrored by the world stage upon which it is set.
One of my favourite genres is historical fiction. I love all the little details of how people used to live, so when I saw the blurb for Walking Wounded I had to sign up for the blog tour and give this story a read! As you can see from the blurb this story starts off at the end of the first world war and charts the lives of one family. It's told from the point of view of the women who were left behind when their men-folk left to fight the war.
From the first couple of paragraphs I was hooked. In fact I was halfway through another book when I downloaded this onto my Kindle and only opened the book to check it had downloaded properly. Before I knew it I was engrossed and my other book forgotten!
This was a real emotional read and I shed a few tears more than once. Each one of the female characters in this book has their own story to tell, the highs and lows of their lives and how the war impacted on those lives. I often wonder how people endured the wars, the ones fighting and the ones left behind. This story gives you an idea of what those years were like.
The main female character is called May and the story tells us of her life as part of a large family and of her marriage, which is not a happy one. It's a very fast paced book, it covers a lot of years and I sometimes wished for more details! I loved the characters and I was sad when the story came to an end. I wanted it to keep going, to see what all the characters did next.
I would definitely recommend this book, and I will be on the lookout for more books from Anna Franklin-Osborne in the future. A really great read that's short enough to finish in a couple of sittings. Perfect for a relaxing Sunday afternoon.
Lianne x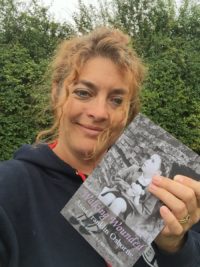 Meet the author:
Anna Osborne (nee Franklin) lives in a village in The New Forest with her husband, two children and ever-increasing menagerie of animals, where she practises as a chiropractor in the local GP surgery as well as teaching at the Anglo-European College of Chiropractic.
Over the past five years she has increasingly explored her long-held desires to write and to sing; and as well as singing with the Chicken Soup Choir, she has written a number of short stories.
Walking Wounded is her first novel, inspired by the lives of her grandmother and her Great Auntie Lil and catalysed by walking on the D-Day beaches telling her children about her great-uncles who were part of that Longest Day
Click on the image above to purchase your copy of Walking Wounded!
Below you can find the list of everyone included in the blog tour for Walking Wounded, be sure to check them all out!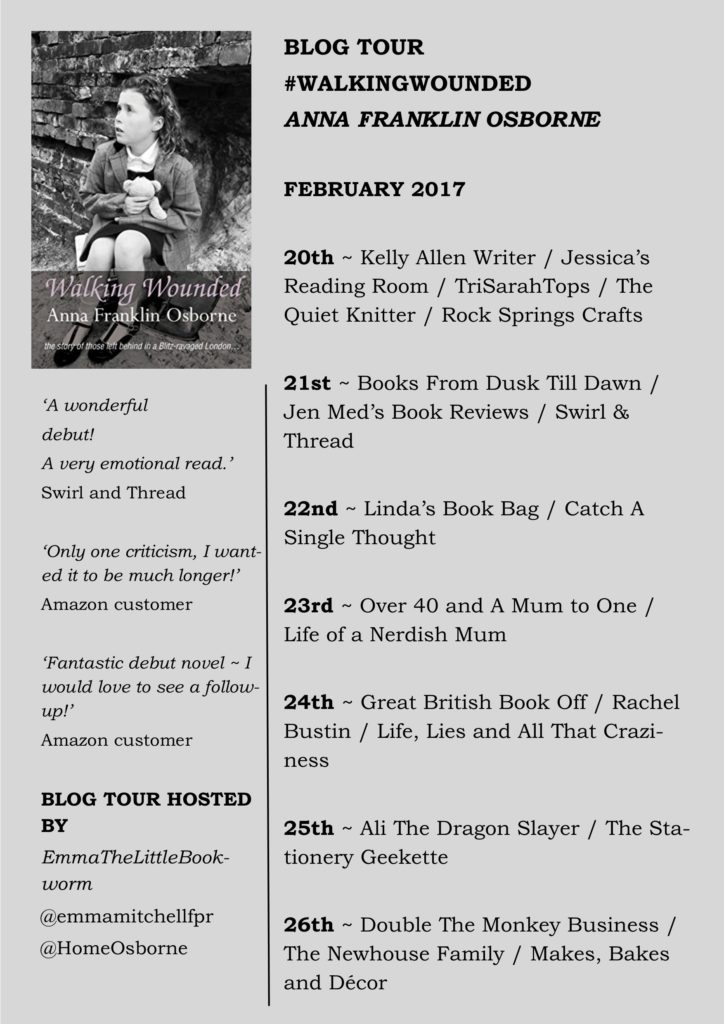 Pin Sit Back Sunday – A Review of Walking Wounded by Anna Franklin- Osborne to save it for later!