I know for a lot of people it's still too early to be saying the word Christmas. But the truth of it is, if you want to be organised with gift buying, decoration planning and Christmas card sending, now is the time to get started! It's especially hard this year, being in lockdown and unable to browse the shops like we usually would. The other week we were in Home Bargains shopping for some essentials and while in there I had a look at the Christmas cards for Mason to give out to his school friends. It was then that Shaun said to me "are they even going to be allowed to take Christmas cards into school right now?" which made me think! Are they going to be able to do that? It makes me sad that the little tradition of sitting down with him while he writes them out might be taken away. So instead we are going to send a Digital Christmas card that we have designed ourselves! If you are already in the Christmas spirit be sure to read my other Christmas posts here.
This is a sponsored post in collaboration with Font Bundles.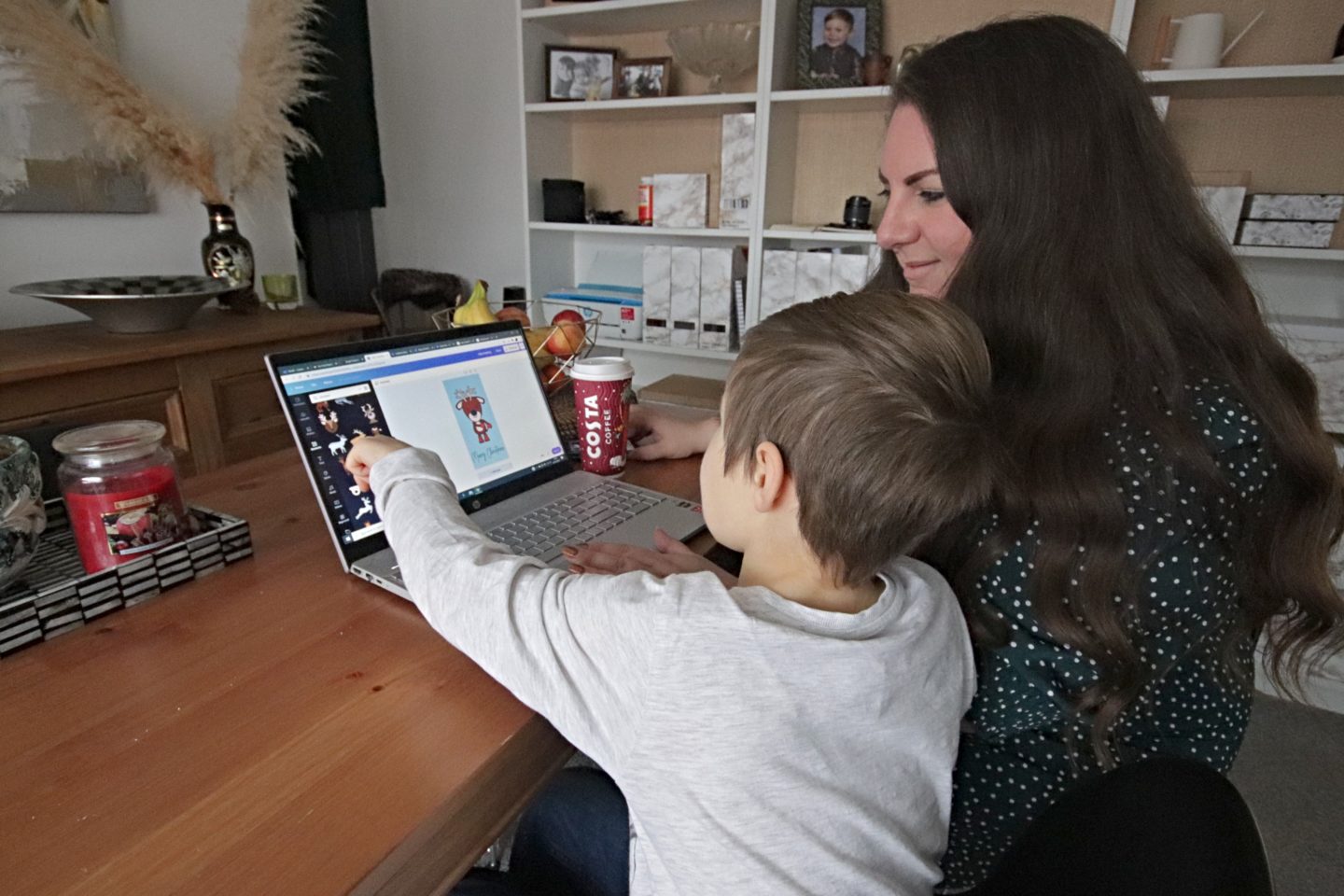 We made the designs using fonts available from Font Bundles and using Canva. The first step was to pick out our fonts! There are so many to choose from on Font Bundles but we went with a script font. I would definitely recommend that you have a good browse on there. I've used them before and actually got the font in my logo from Font Bundles. You can see some of the choices below and downloading them is so easy.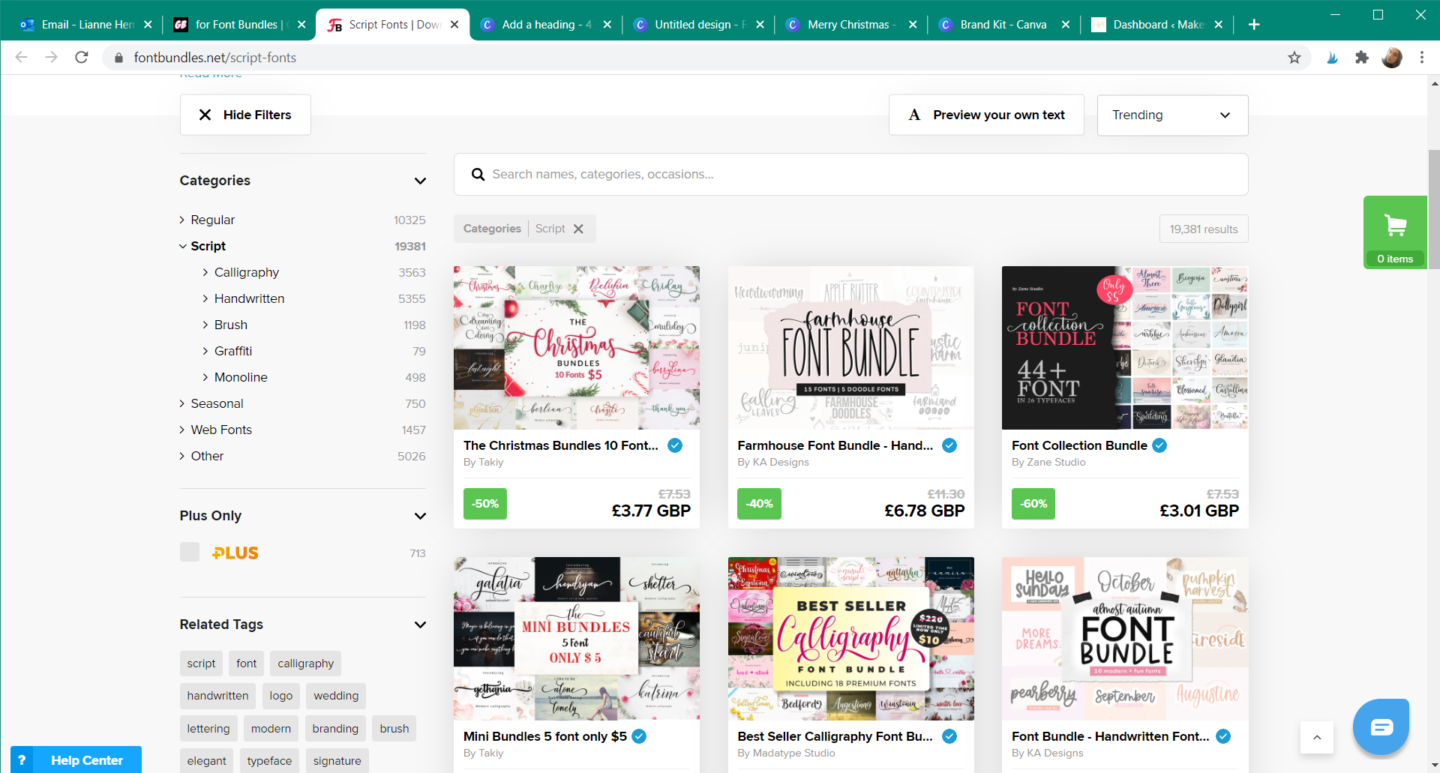 Once you have your Font chosen and downloaded it will appear in your files as a zip file which you need to open and then save the font directly to your files. This is important so that you can find it to upload to Canva. Canva is a brilliant design website that as a blogger I use on a regular basis so I actually have a yearly subscription to the pro version but there are still hundreds of free images to use on there too.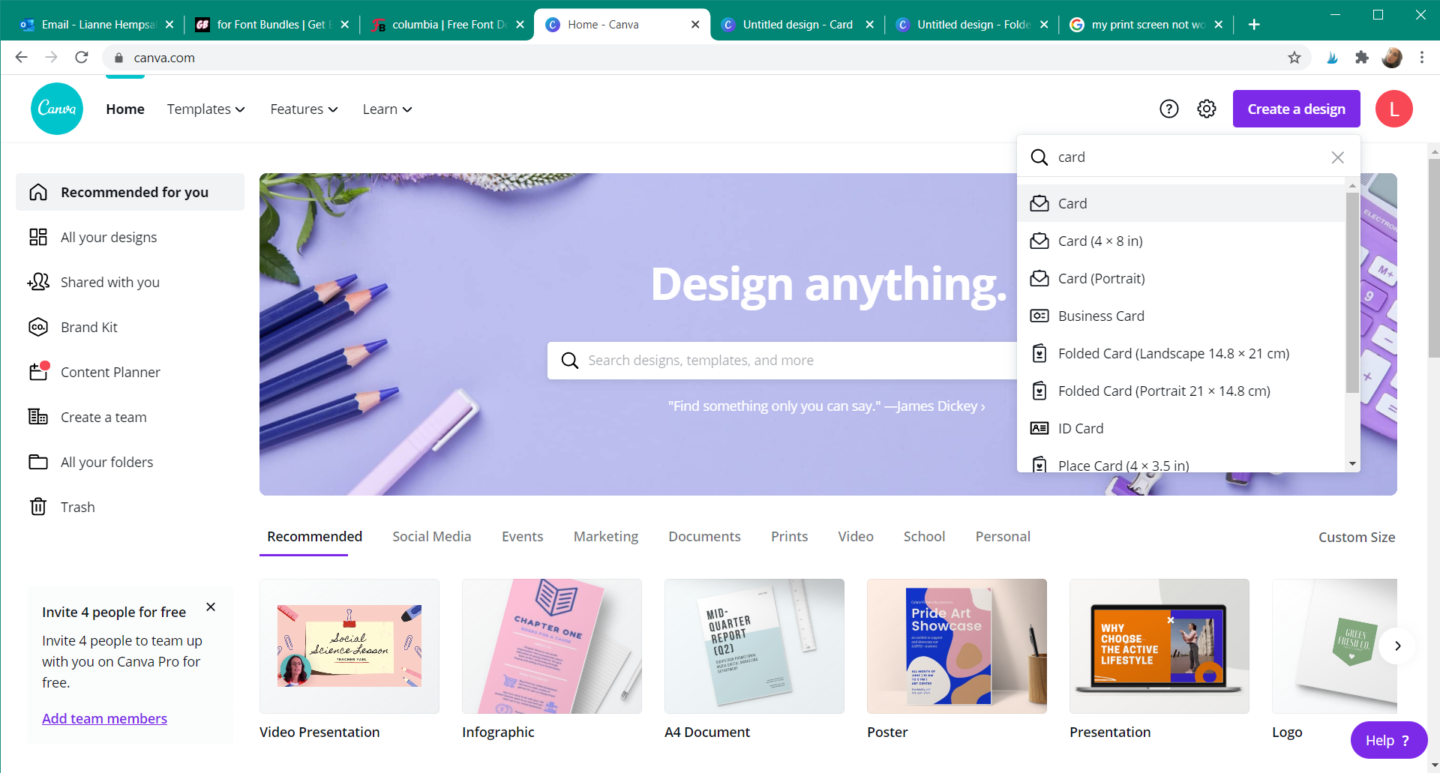 Once you have signed up to Canva you need to upload your font. On the main page (that you can see above) you need to click on 'brand kit' which can be found in the menu on the left. Once on the brand kit page it will have an 'upload a font' option at the bottom of the page. It's as easy as clicking on this, selecting the file that you chose from Font Bundles and clicking upload! You will need to have a play around on Canva if you've never used it before, but to get started click on the create a design button, type in card and choose what template you want to use. We created one card on the 4×8 inch card template and one on the folded card portrait template. The first template is best for if you're wanting to create a digital Christmas card and the second for if you want to print it out and fold it like a traditional card.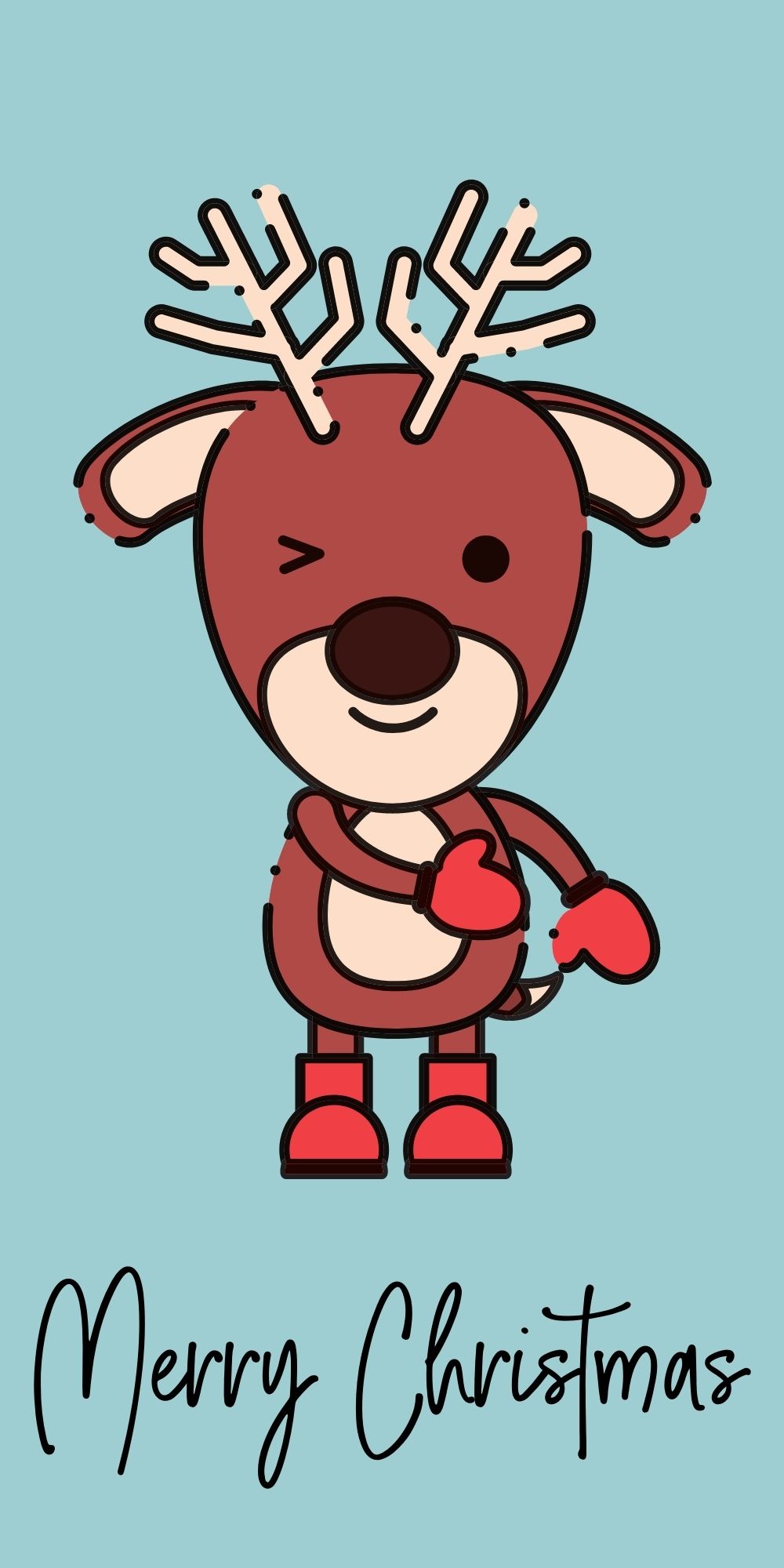 Above you can see the design we made for Mason to send to his friends. I usually buy cards that have fun animals or christmas characters on so we searched for 'Christmas animals' in the elements section on Canva and Mason chose this cute reindeer and a blue background because it's his favourite colour. For the font I downloaded Columbia regular from Font Bundles which is one of their script fonts. I thought it's handwritten look worked really well with the fun theme of the card. This is why I love Font Bundles! There are just so many different fonts to choose from that you can easily find a style that fits whatever project you are working on.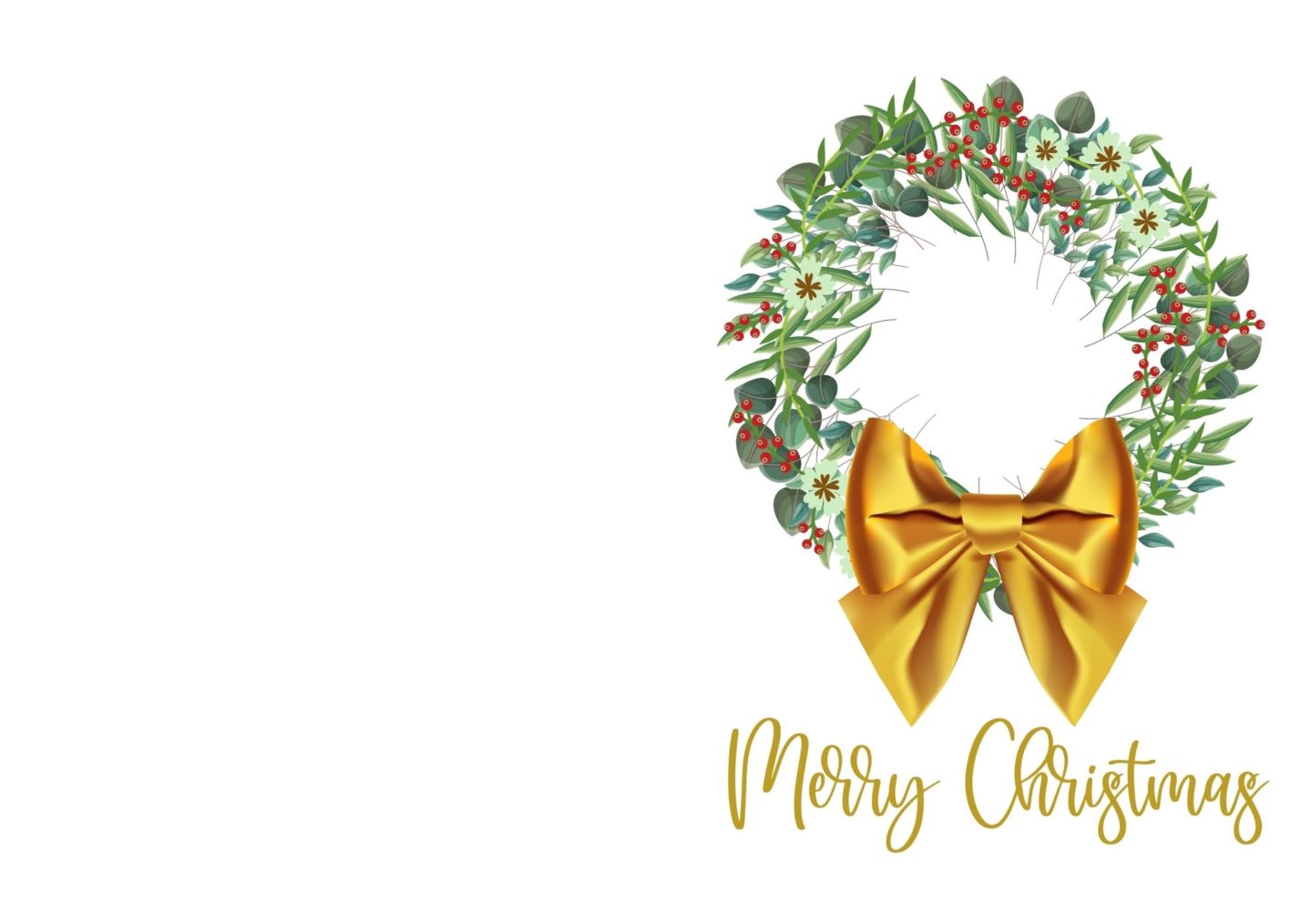 I then created a more grown up card design, one that I would send myself. I used the folded card portrait template so you could print this out and fold it in half. To make the design I layered up 3 different wreath images and added a gold bow. On Canva you literally just type in the image you want, like gold bow, and it comes up with all the options. For the font, I chose 'Leafs Regular' which is a much more formal script. Again the font really compliments the style of the card.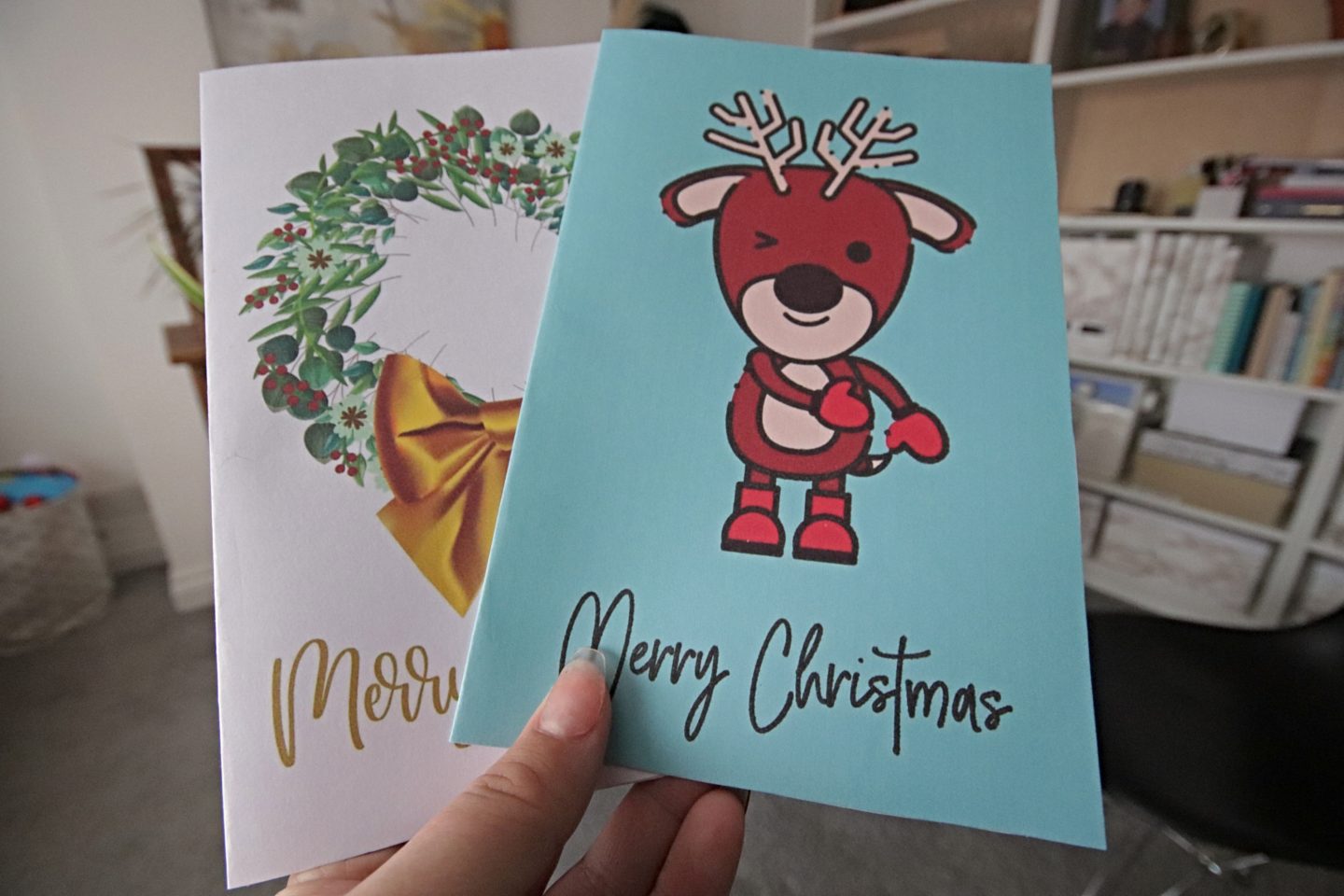 We printed out a copy of each digital Christmas card so that you can see what it would look like physically too. So what do you think? Will you be using Font Bundles beautiful fonts to create your own digital Christmas card designs? Let me know in the comments below and I hope your Christmas prep is well under way! Remember, the more you get done now, the more time in December you can spend chilling out and watching Christmas films! 😀
Lianne x
Pin these Digital Christmas Card Designs to save them for later!