I've never really decorated the children's bedroom for Christmas but I have always wanted too. This year a friend kindly gifted their old tree so with a little bit of help from Design Bundles I created some cute Christmas decorations that have made their room feel super festive. We also held a little tea party in there and I made some Homemade Christmas Crackers using images from Design Bundles that the kids absolutely loved!
This is a sponsored post in collaboration with Design Bundles.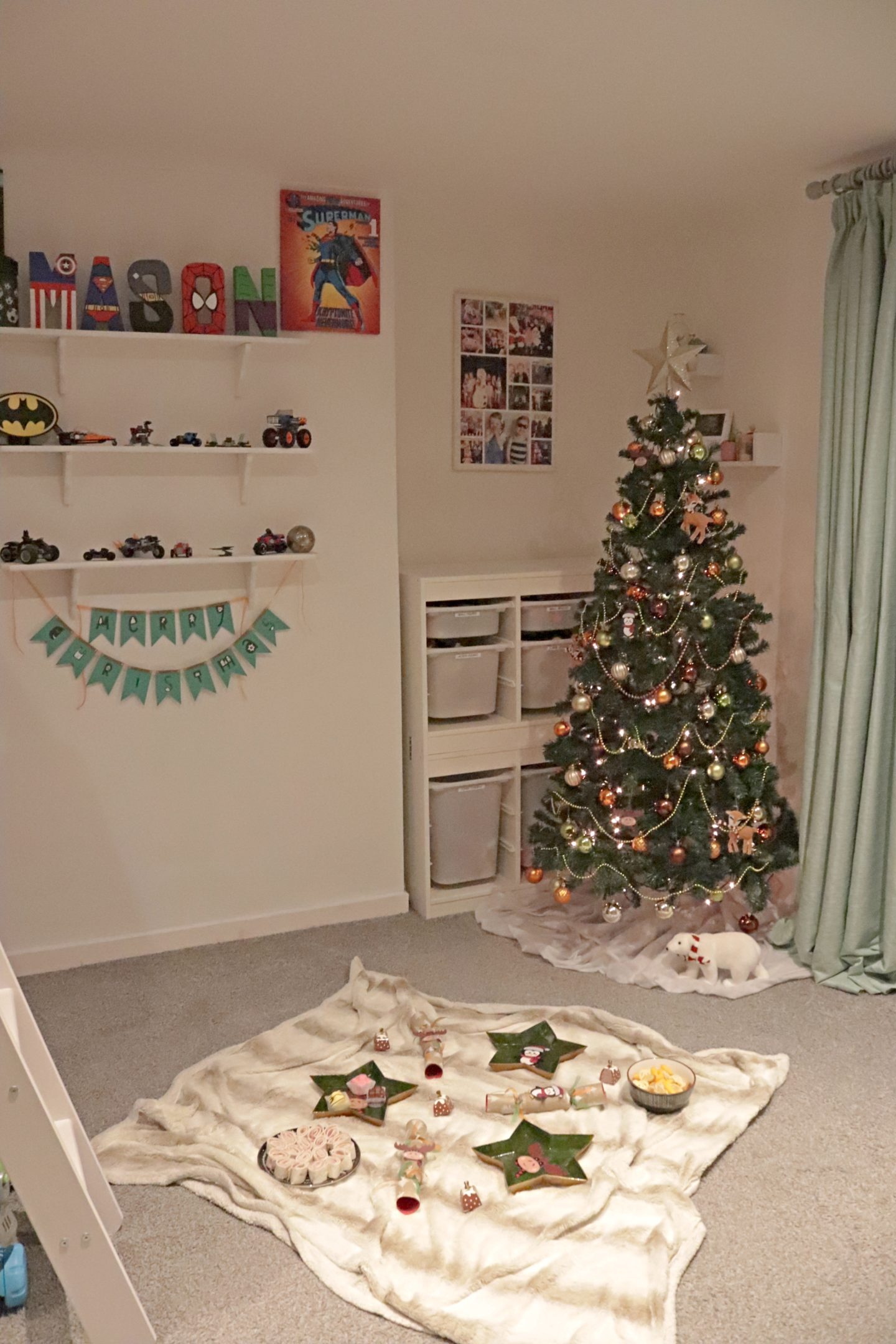 Before I tell you how I made the crackers I wanted to run through all the different things I made using images from Design Bundles. If you own a vinyl cutting machine such as a Cricut or a Silhouette then a website like Design Bundles is absolutely invaluable. There are so many cut files that you can use on so many projects. What I didn't know before is that when you purchase any of the SVG files you also get them in other formats too. I used PNG files which you can just print out using your printer or upload them to something like Canva and resize them (which is what I did) before printing. You can find more information on using Canva in this post.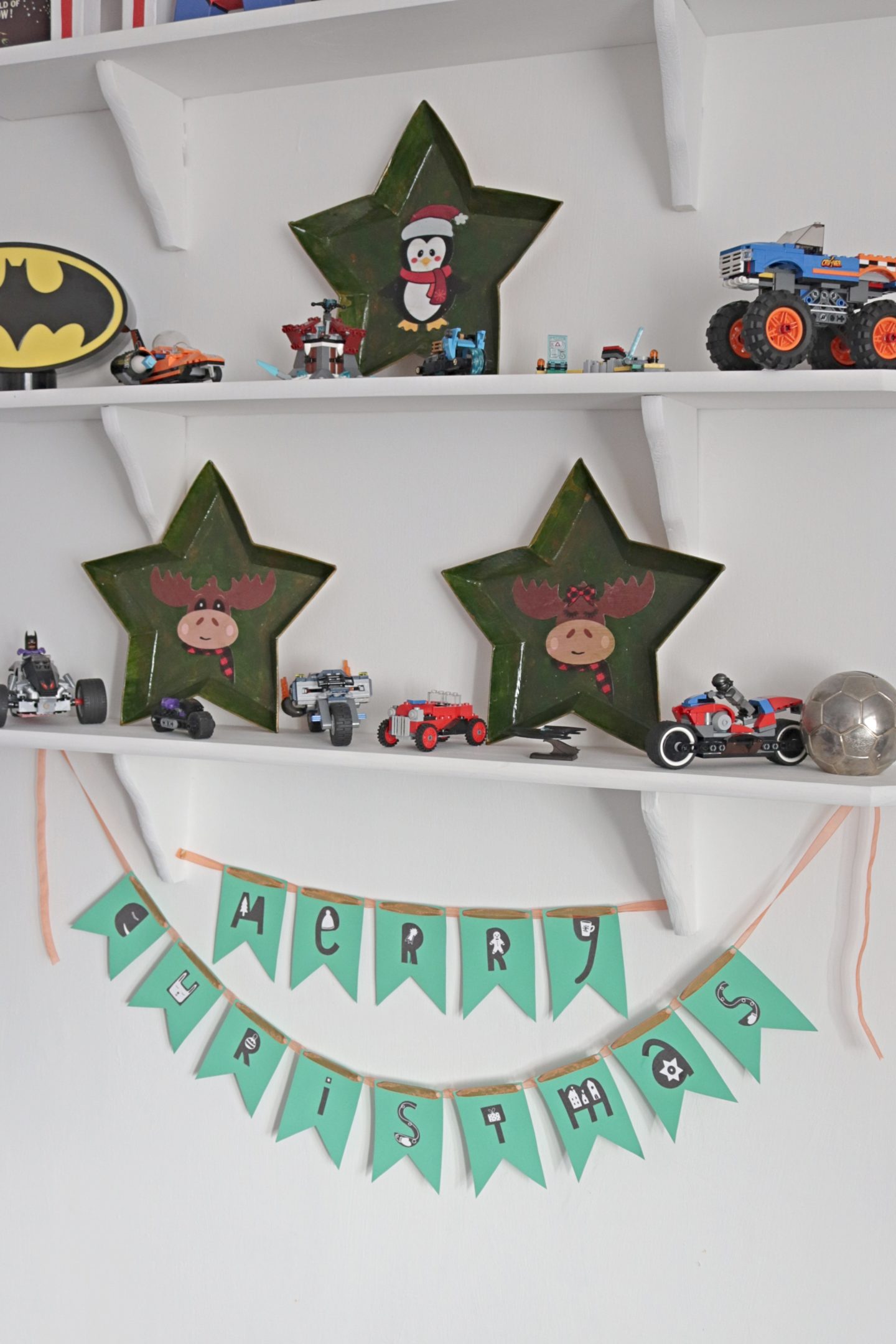 There were so many Christmas svg to choose from. I went with some cute Christmas animals, fun lettering, a black and white image of presents and some snowman faces. By using some cardboard blanks from Hobby Craft I made these Christmas dishes that also double up as decorations for the shelf. To make them I painted them green and gold, cut out and stuck on my chosen image and then sealed the whole thing with mod podge. We used these for our Christmas picnic and the kids really loved them. This banner was also super easy to make by cutting shapes from card, sticking on my chosen lettering and threading them onto some ribbon.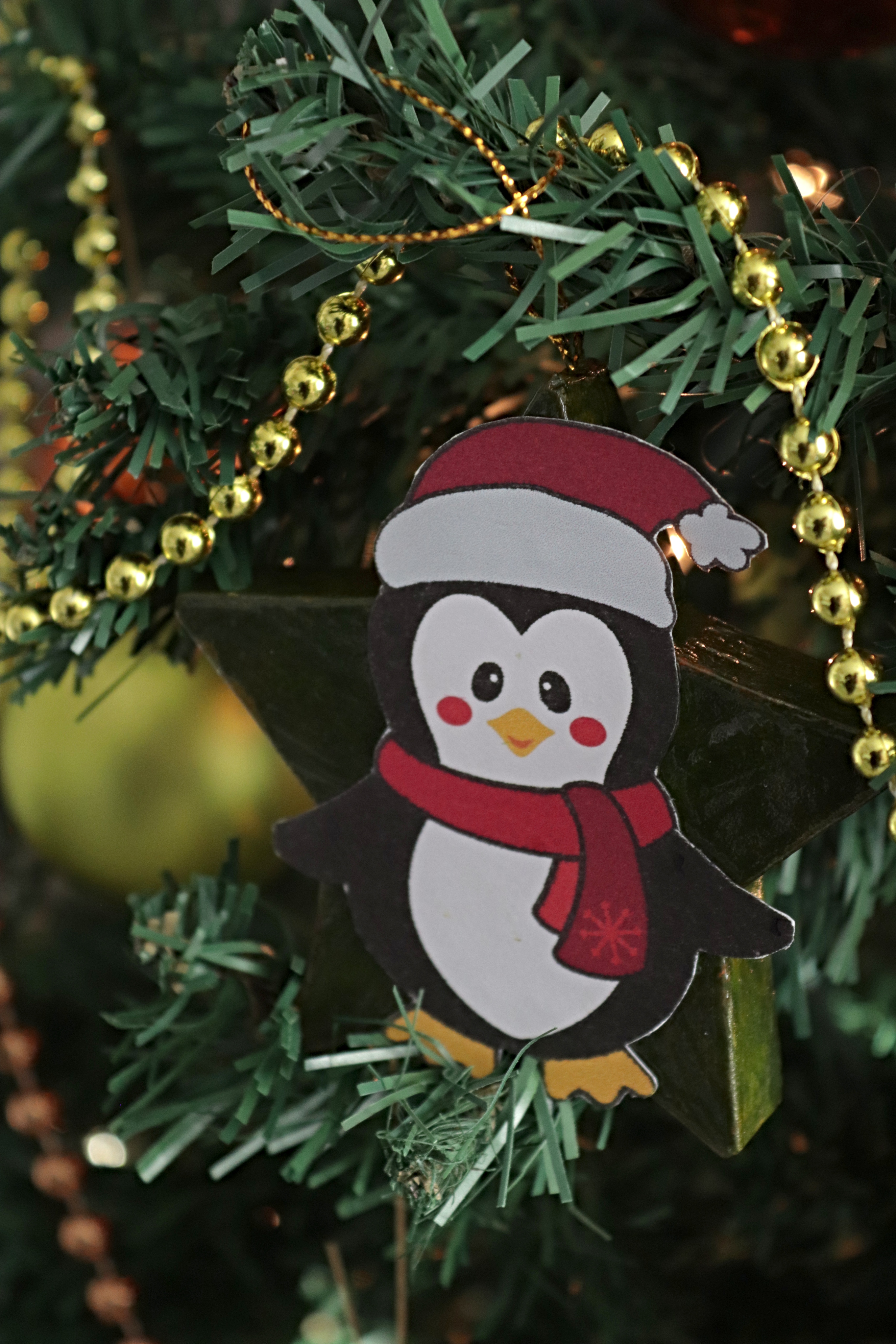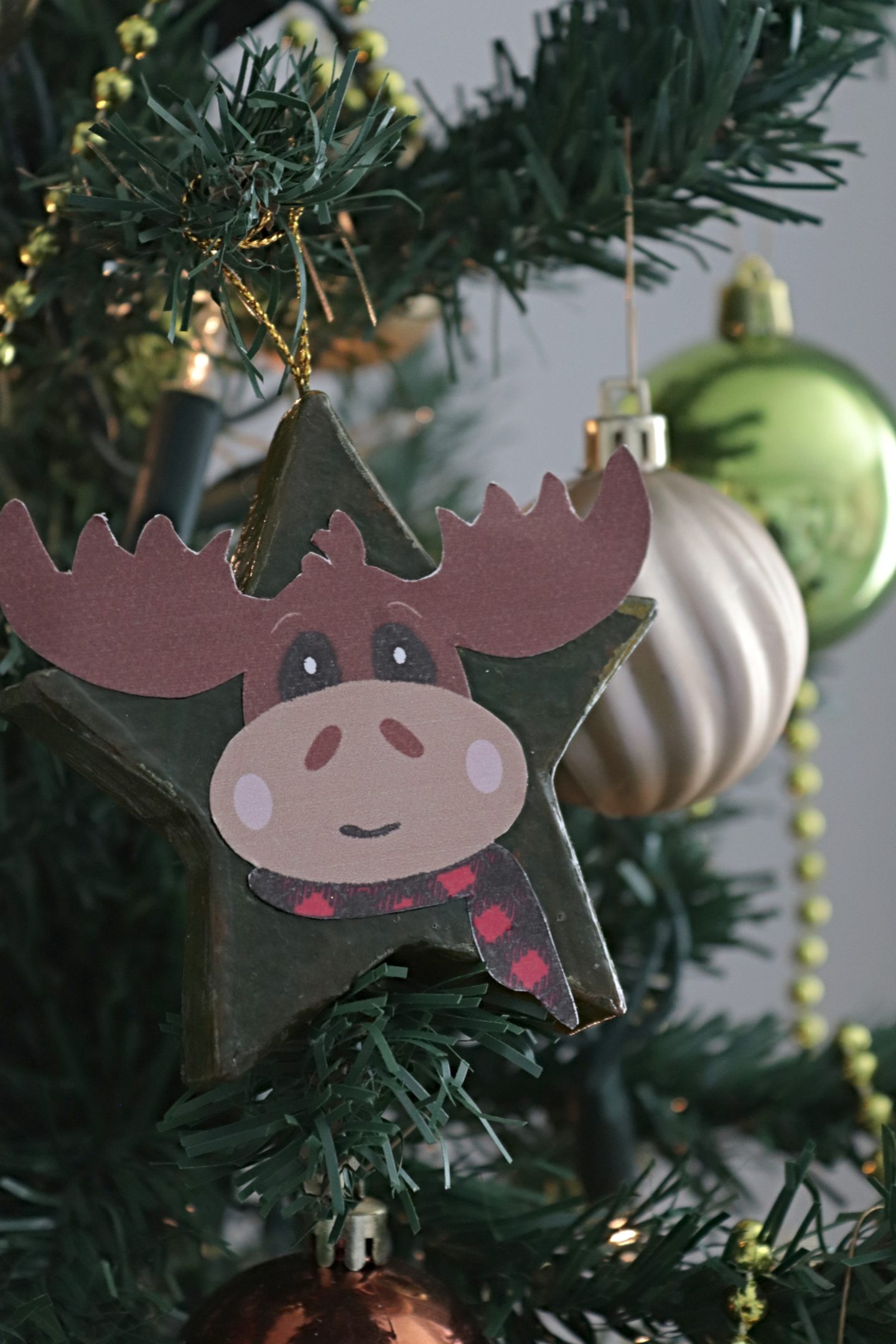 These tree decorations mixed in with some simple baubles I already had make the tree look more fun for the kids! Again I used some cardboard blanks and painted them before sticking on my printed out image. I printed my images onto card (not too thick so it could still go through the printer) rather than paper to make them more sturdy.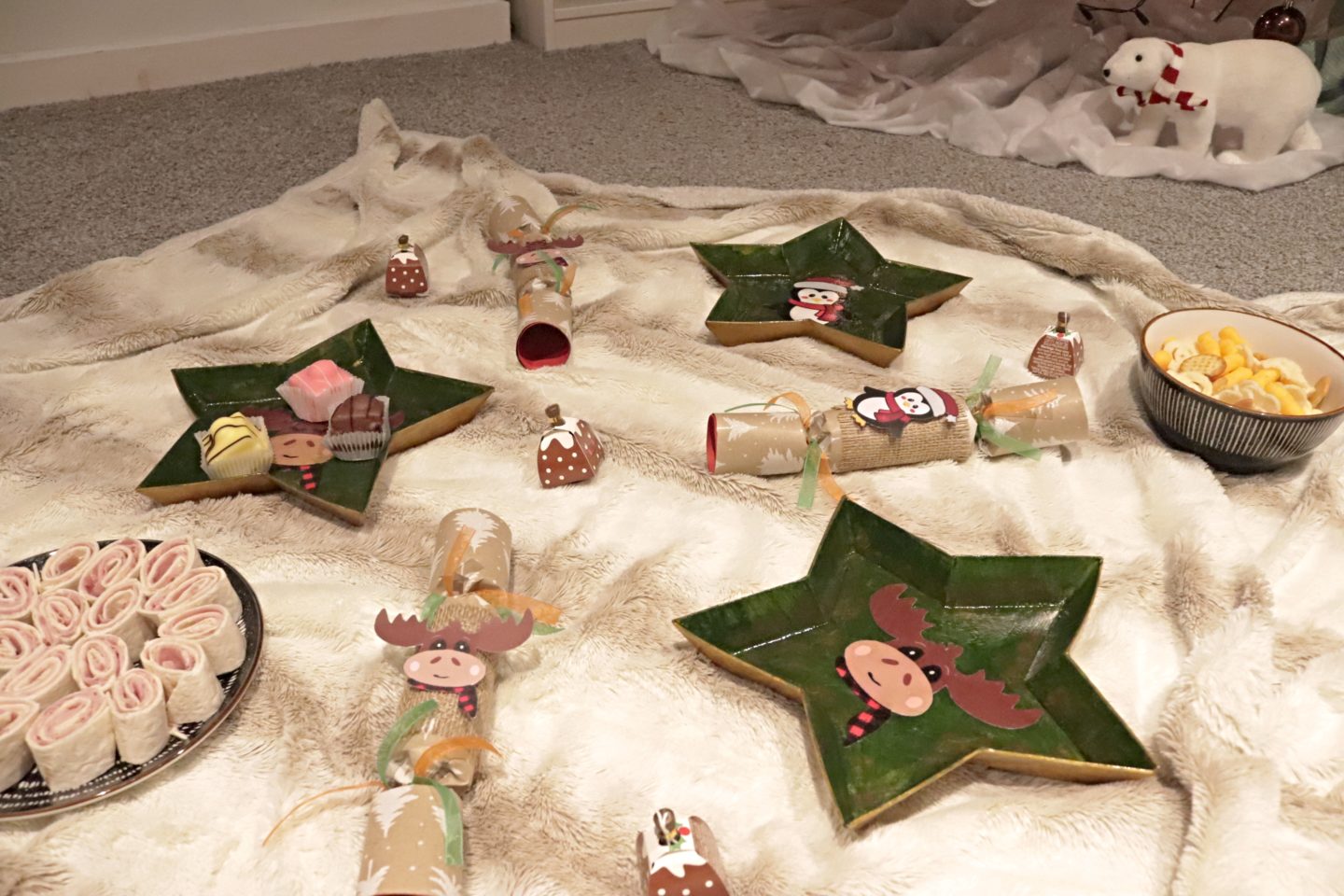 Here is the Christmas tea that we had. Things this year are very different, we won't be able to do any of the usual Christmas activities like going to see Santa and light switch ons. So I think it's important to try and make things as magical as we can at home instead. And the thing is you don't need to spend a fortune to do that. Kids need a lot less to make them happy than we think they do. This was just a normal tea, I didn't make anything fancy but because we had it on a blanket in their room, played some Christmas music and had crackers the kids had a brilliant time and it felt special to them.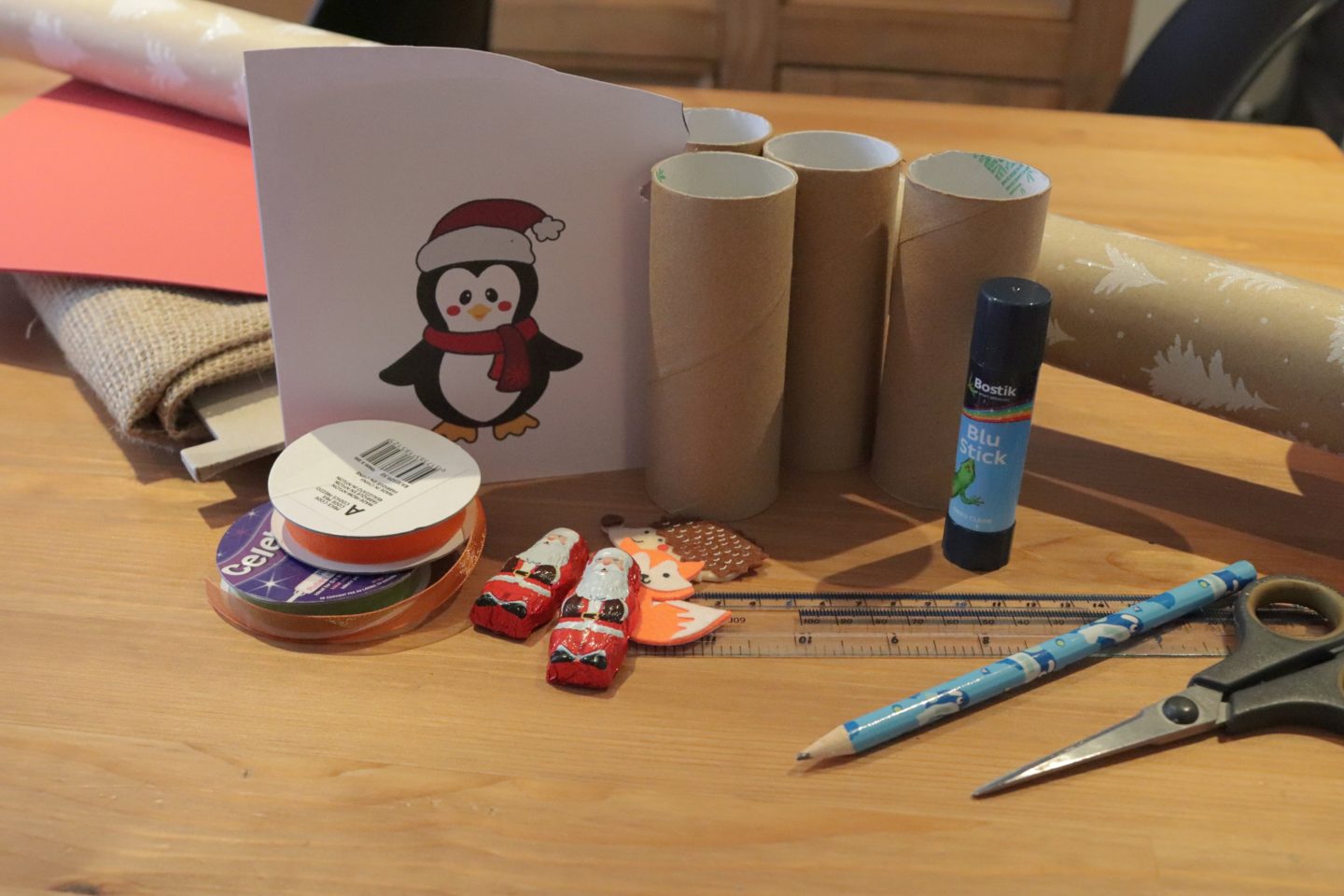 So let's get started, like we do with any craft project, with what we need. For the main cracker you need Sturdy tubes (we used toilet roll tubes), A4 card, wrapping paper or sheets of patterned paper, cracker snaps (the cracker snaps were sold out online when I placed my order for supplies so we had to make our crackers without snaps 🙁 With the shops reopening soon I'm sure you will be able to find them more easily than we could in lockdown), scissors, glue stick, sticky tape and a pencil. Then for the decoration part you need your chosen images from Design Bundles printed out onto card, treats to go inside your cracker (we had chocolates and stickers), some ribbon or twine and then I added some burlap to my design too.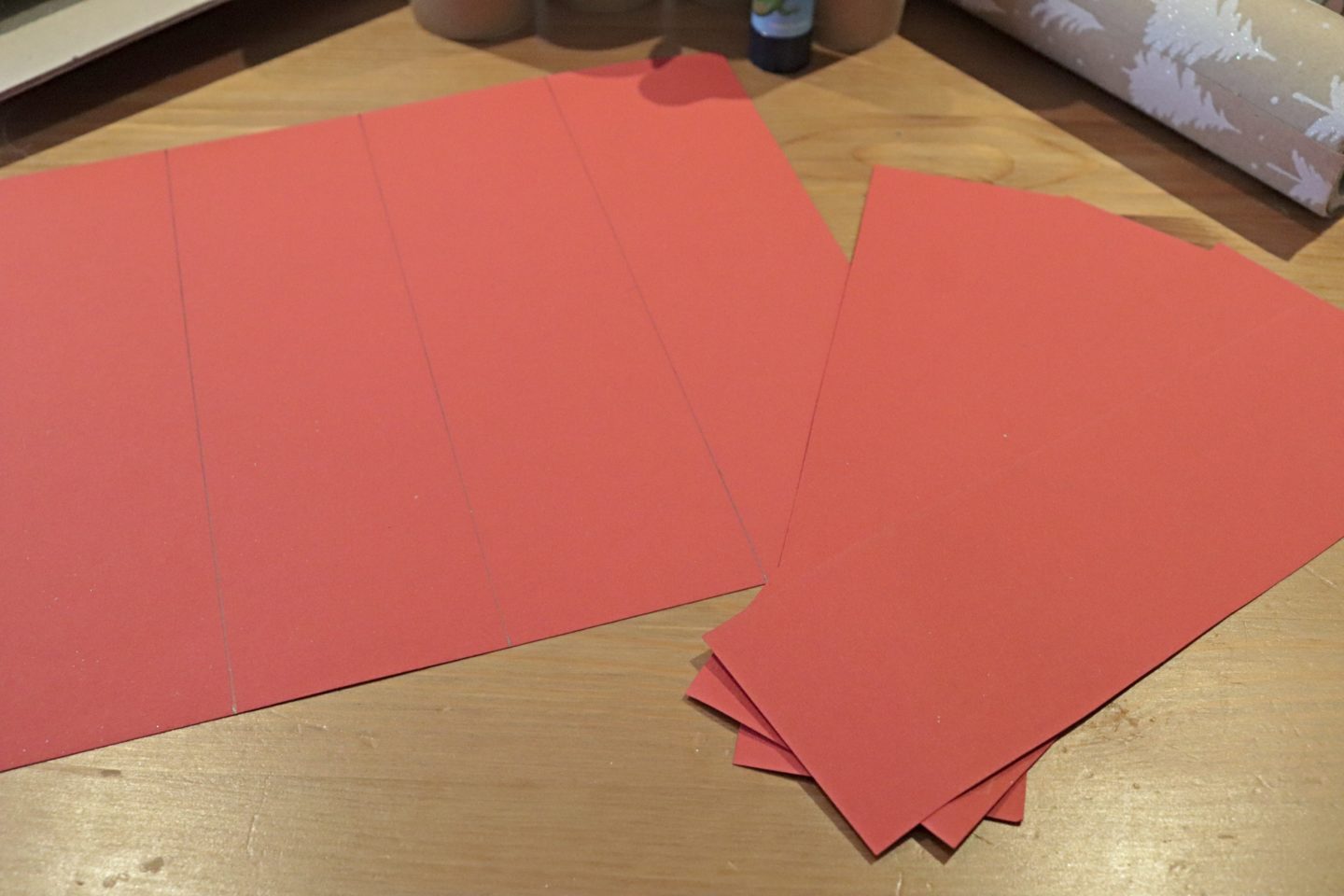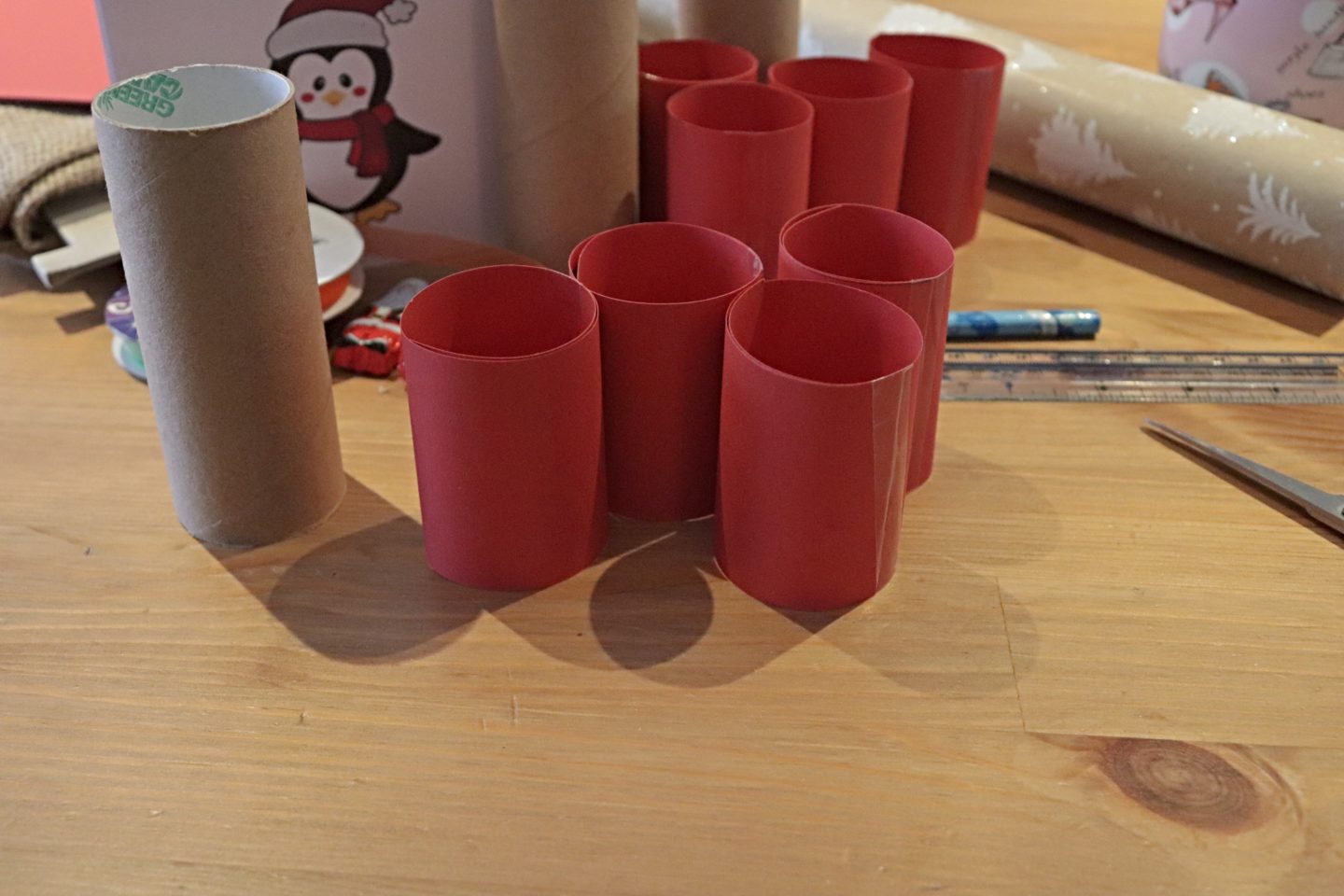 Measure out 6 cm strips on the A4 card and cut them out. You then need to roll these into tubes the same diameter as your toilet roll tube. I did this by wrapping the card strip around the tube, taping it and then sliding it off.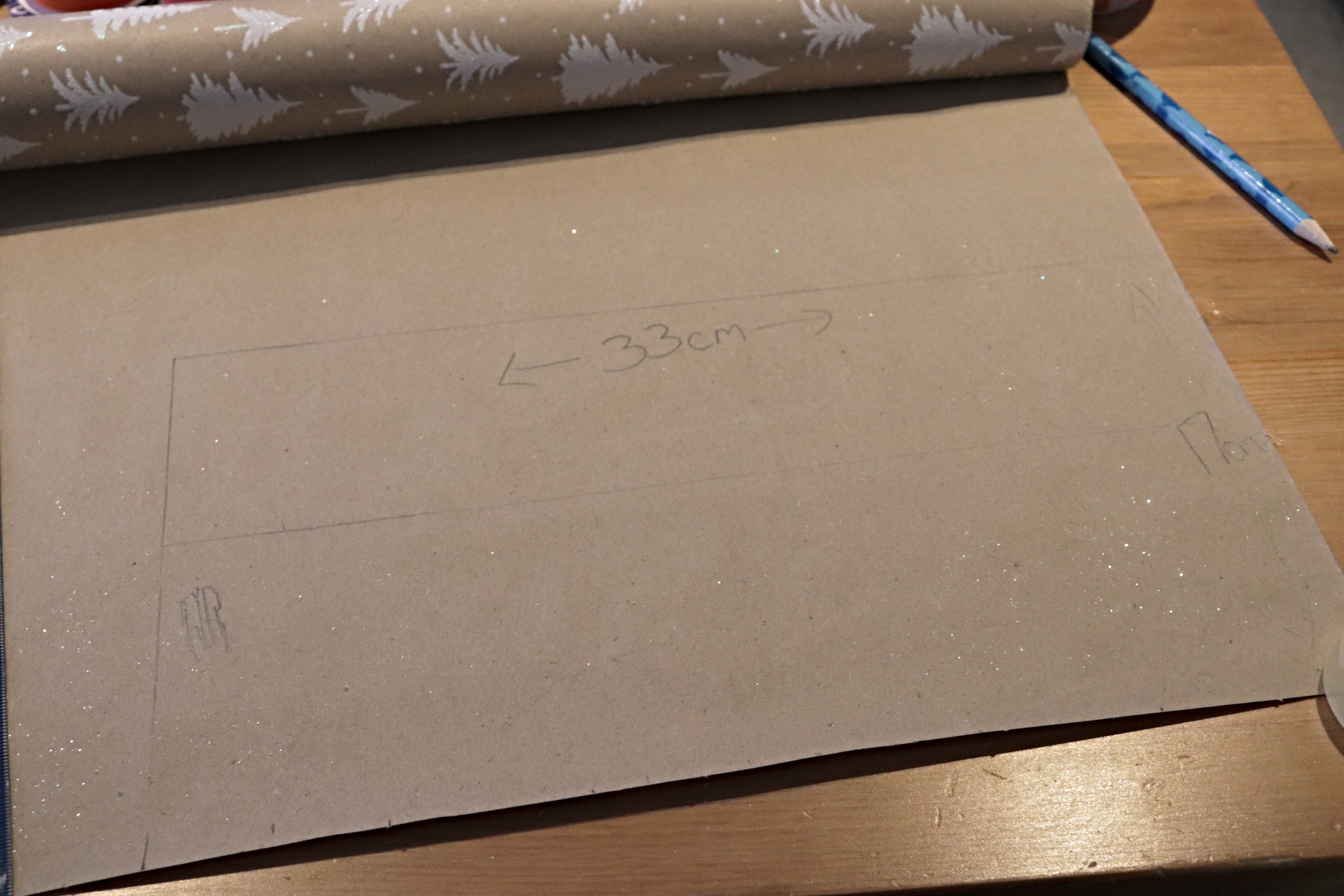 Next, cut out your decorative paper. Your measurements may be different to mine depending on the size of your centre tube. The depth of the paper (mine was 17 cm) needs to be enough to encircle and cover your tube.Then the width of the paper (mine was 33 cm) needs to be enough to fit in the centre tube, two of your card strip tubes and two gaps of around 6 cm.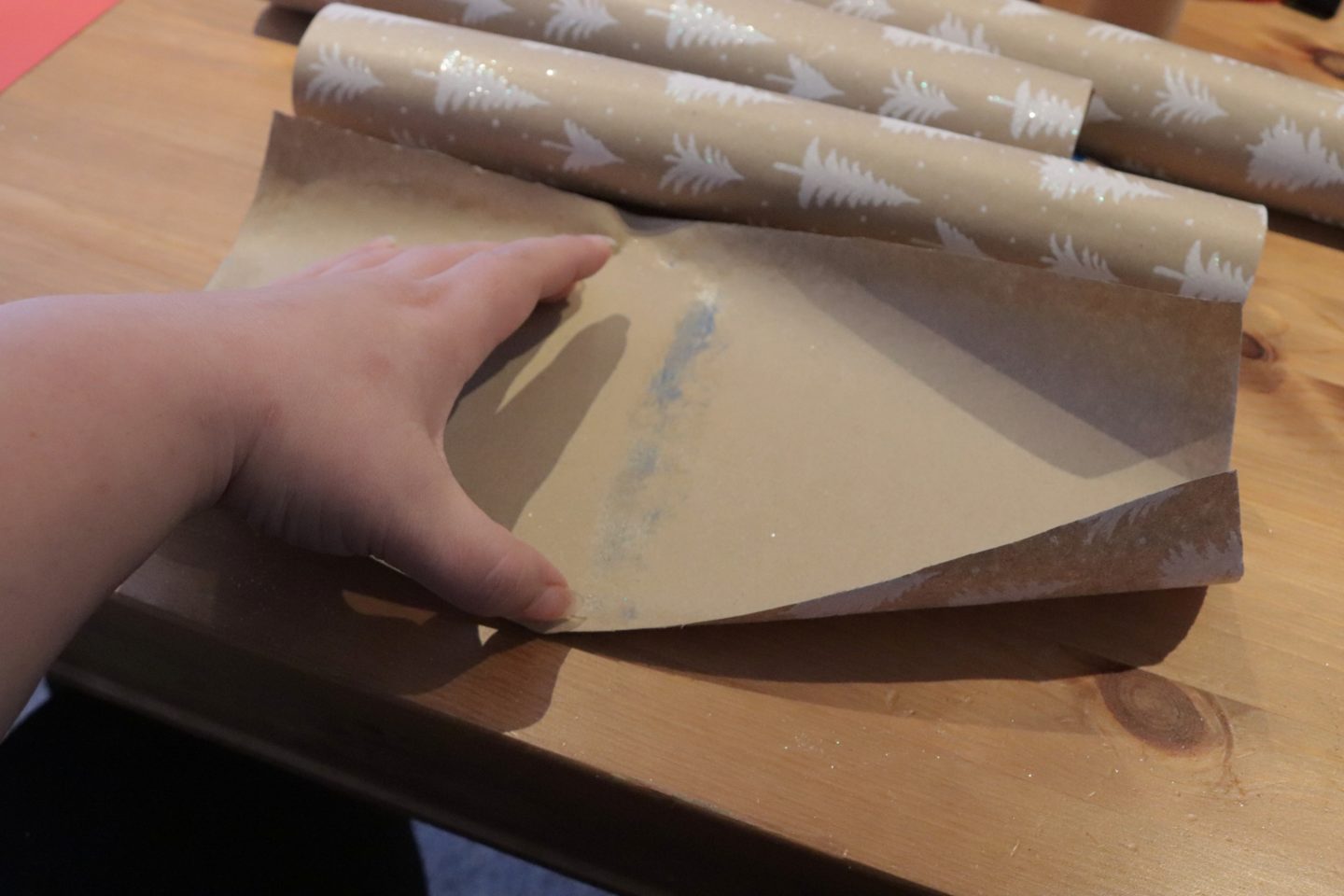 Using a glue stick, add glue to the entire outside edge of the piece of paper and then one line down the centre like in the picture above.
Place your card tubes at each end and your centre tube in the middle leaving even gaps between them.
Roll them up making sure everything is straight, rolled tight and the edge is stuck down securely.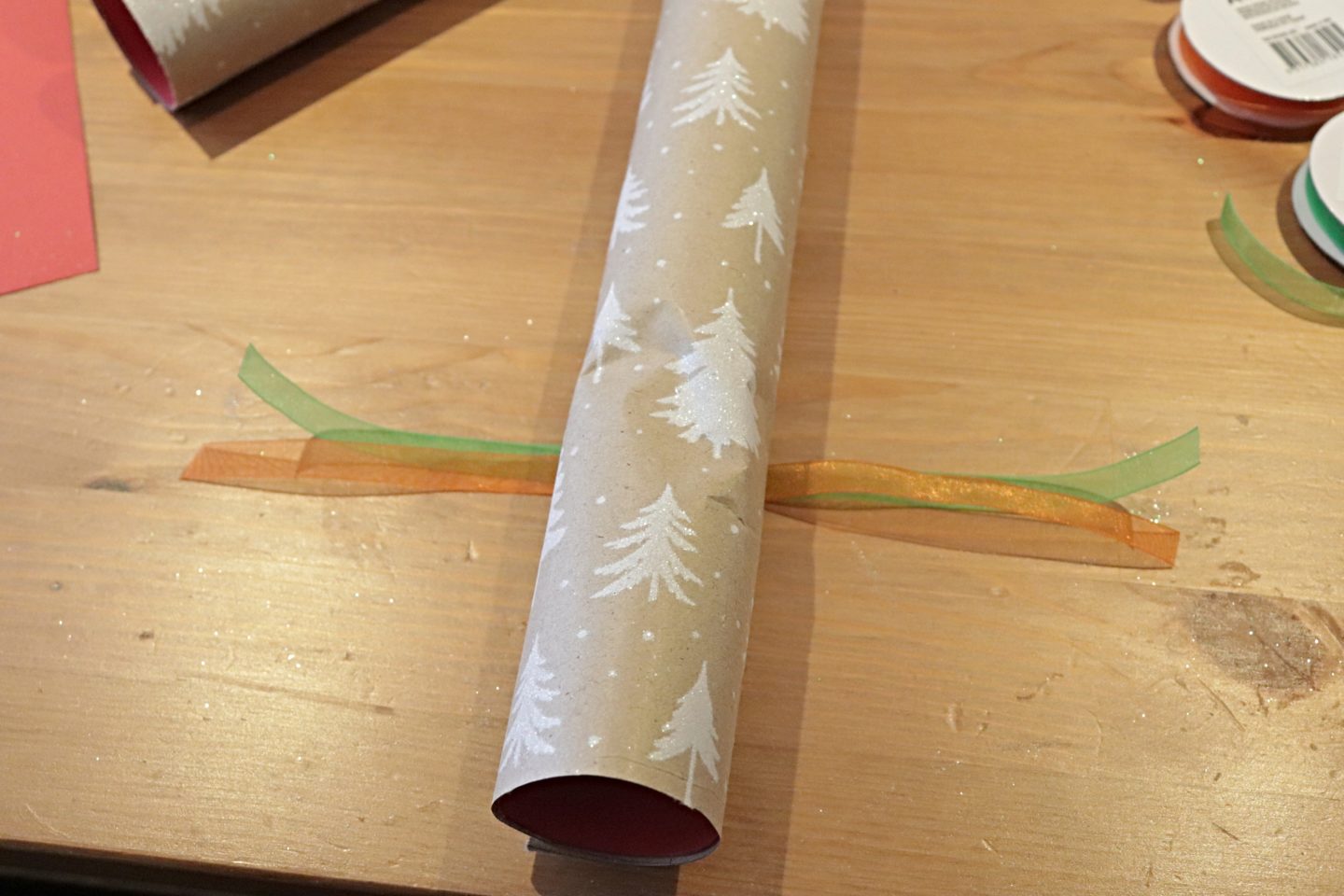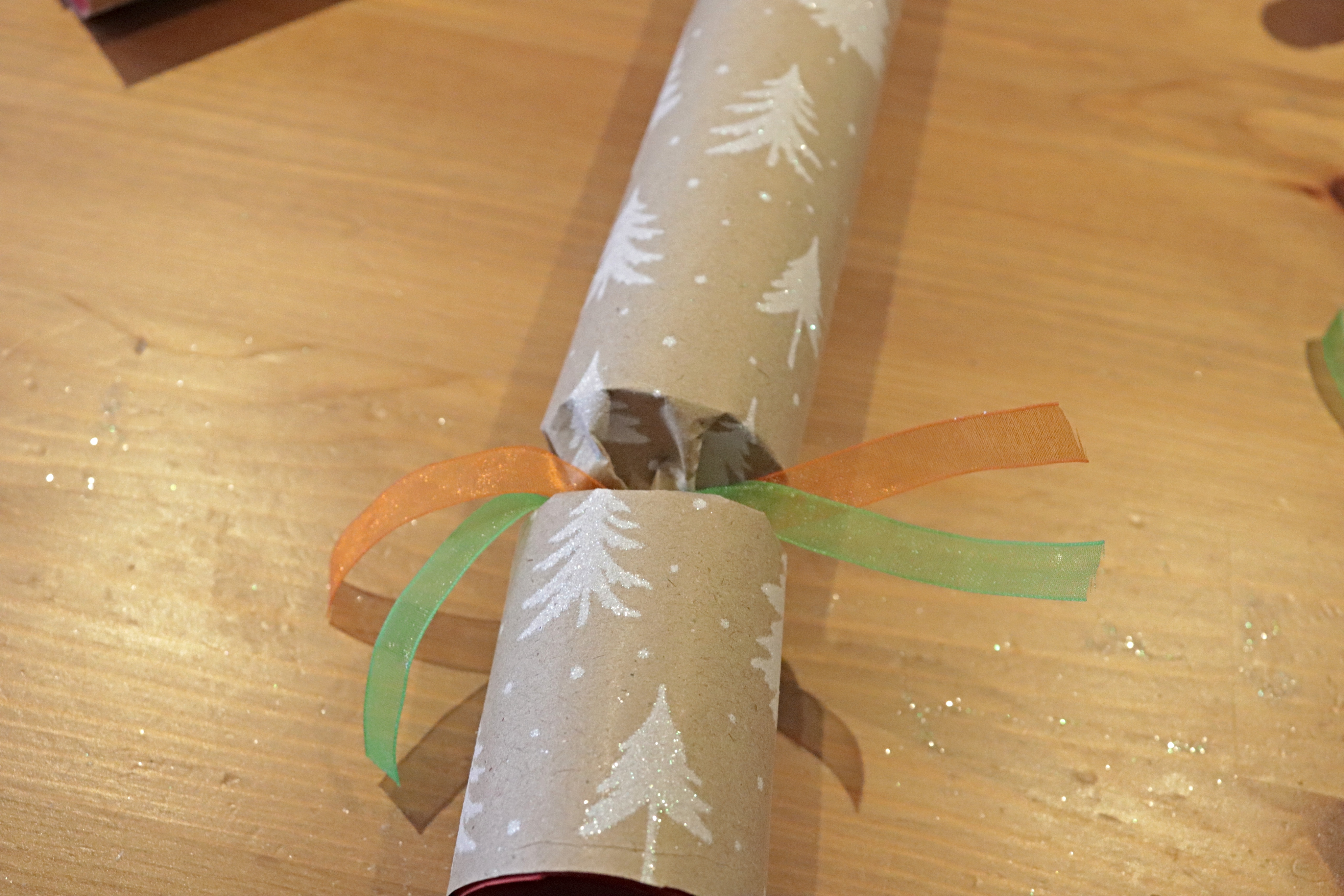 If you have snaps this is when you should add them in. Cut some string or ribbon and line it up so its level with one of the gaps in the tube and the join on the paper is at the back to where you are going to tie the knot. Tie the ribbon, pulling it tight slowly so that the paper gathers between the two tubes as you tighten it. If you are using a snap make sure it is in the right place too so that the snap part is in the centre of the cracker.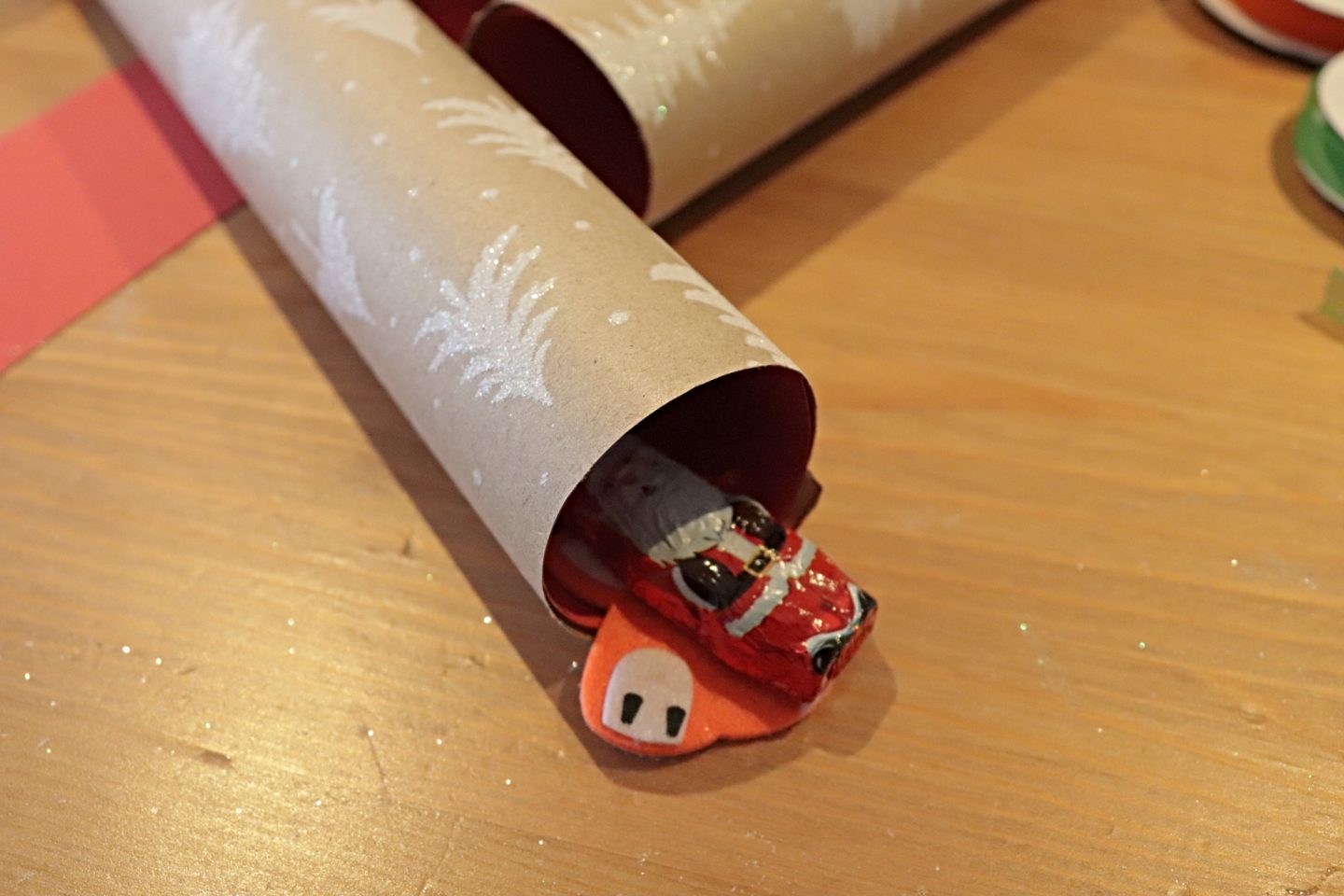 Add in your treat to the other end before using the same method to secure it. You can use anything you like in your cracker which is why I think Homemade Christmas crackers are such a good idea. I know that usually our cracker toys end up in the bin, this way you can make sure people get something they actually want.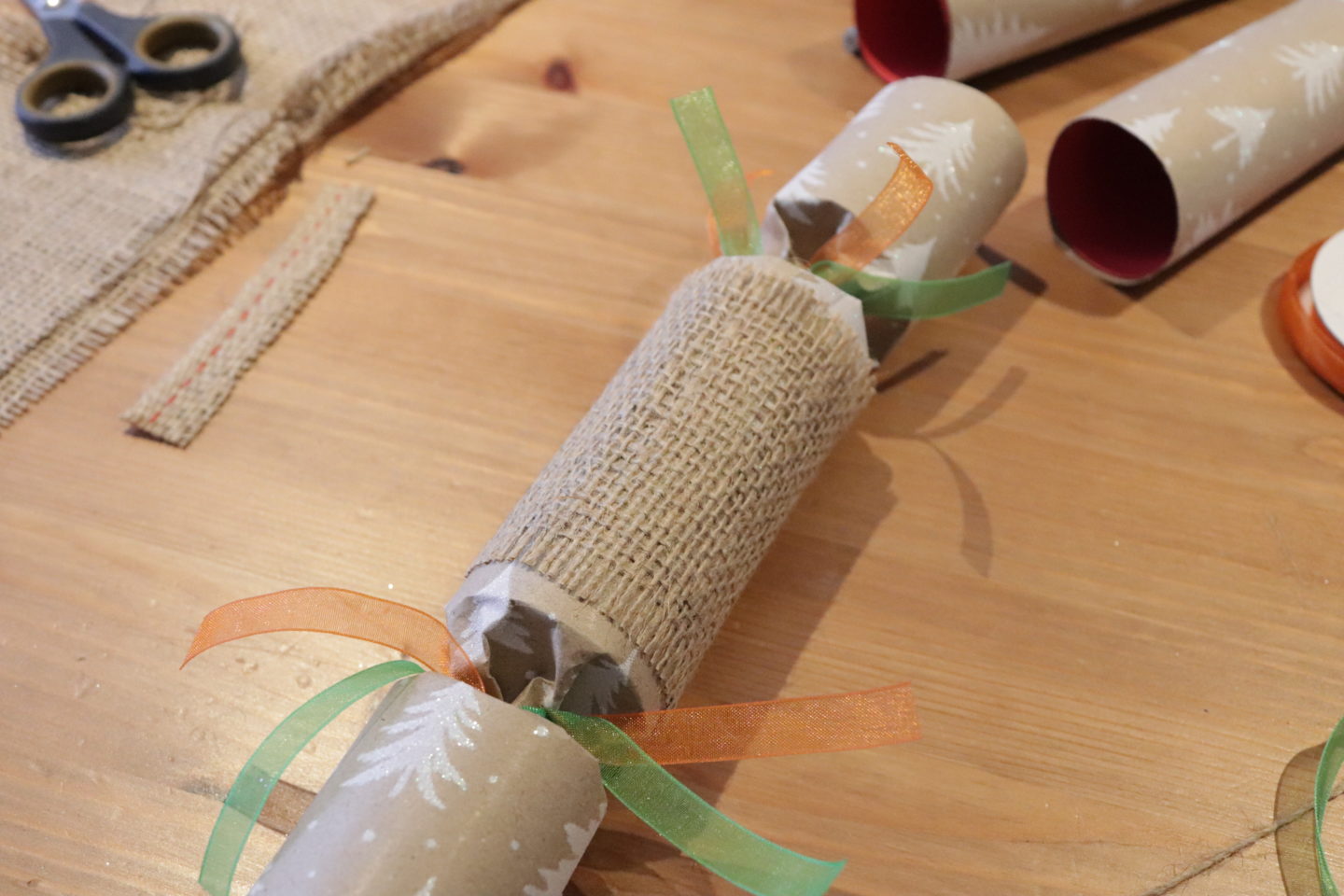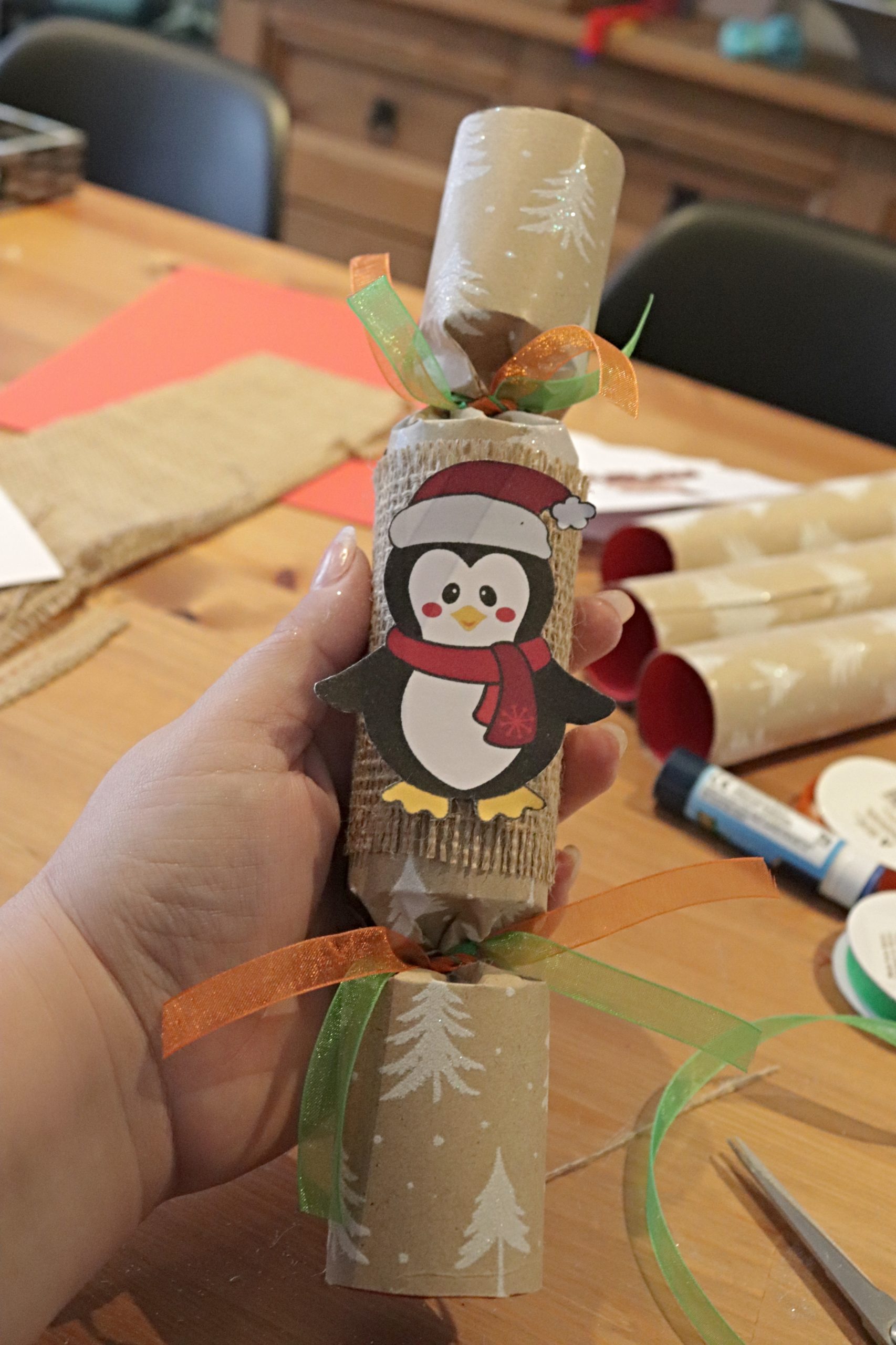 Decorating your Homemade Christmas crackers is the fun part. You could get the kids involved and go crazy with glitter and stickers! I decided to keep things simple. I wrapped the centre with some burlap and then used my images from Design Bundles and stuck them to the front.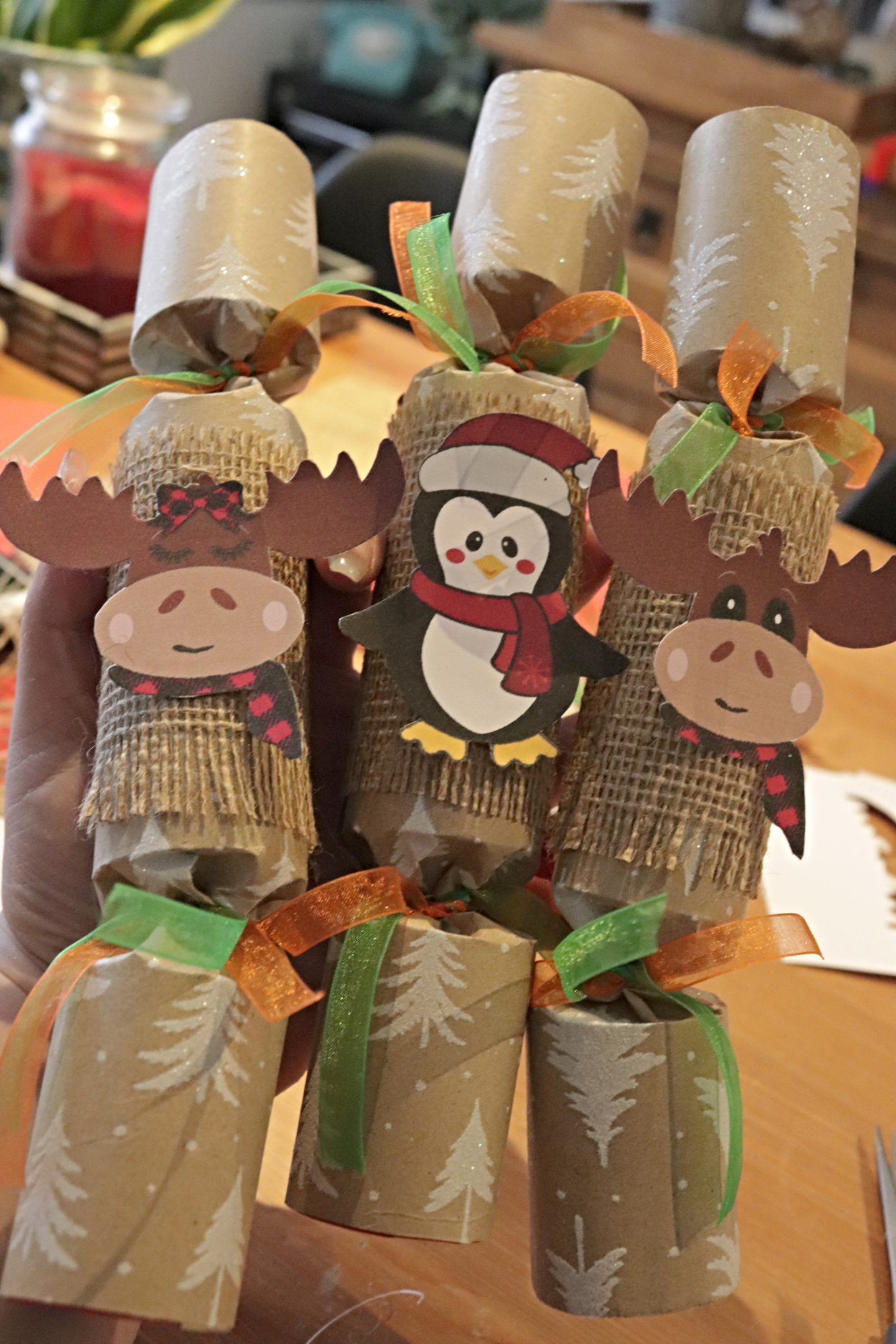 I was very happy with how my Homemade Christmas Crackers turned out and the kids were too. They made out Christmas tea party extra special.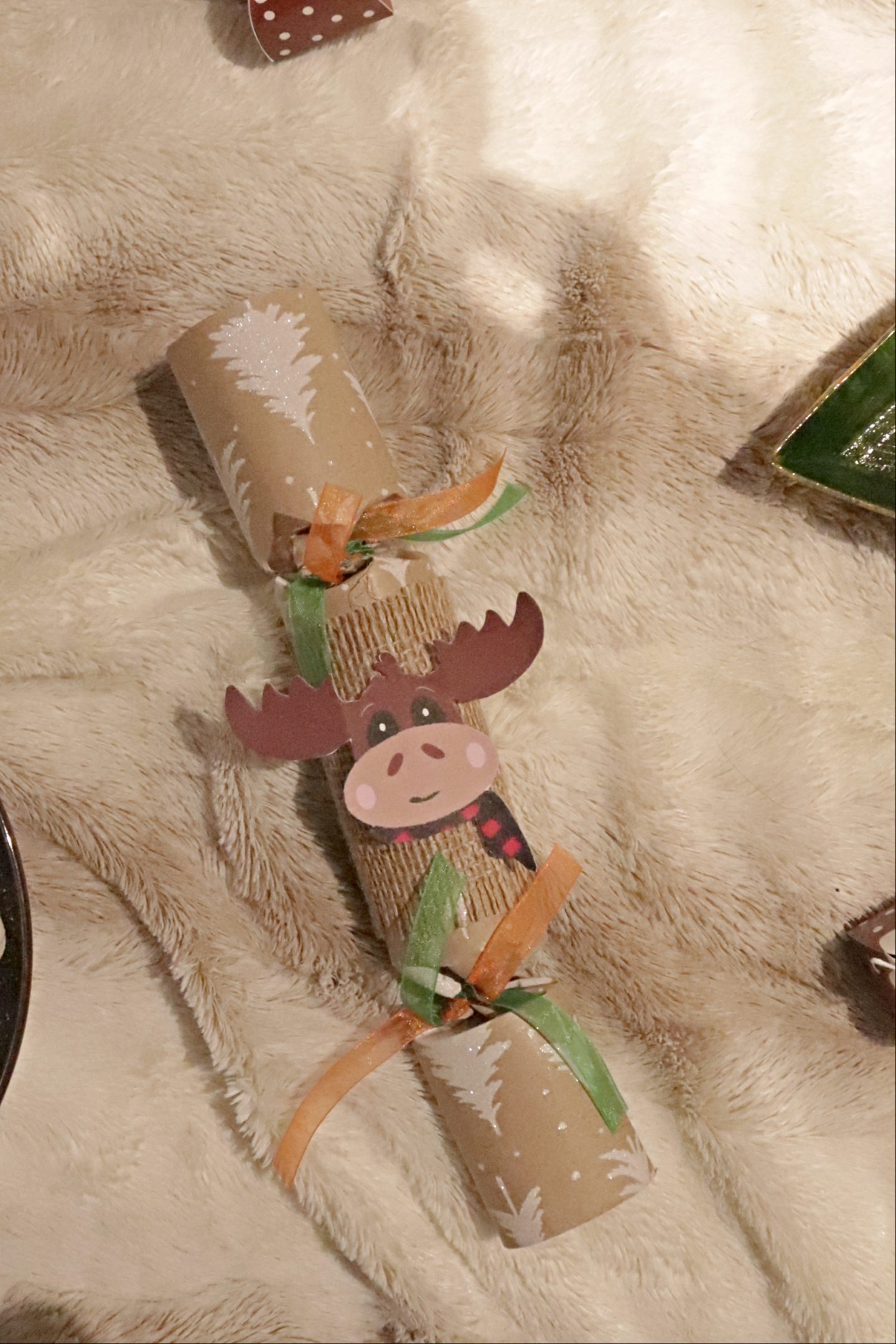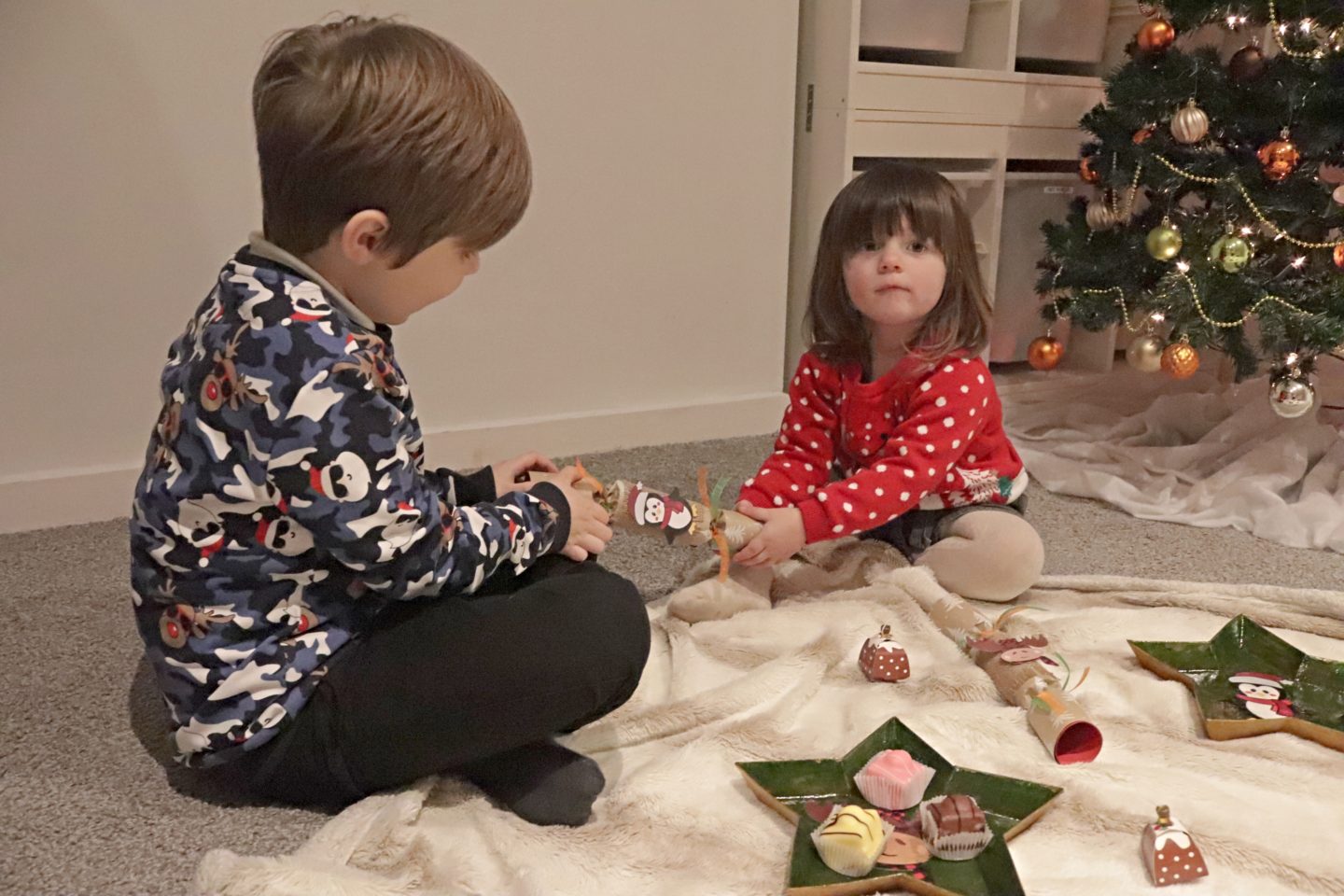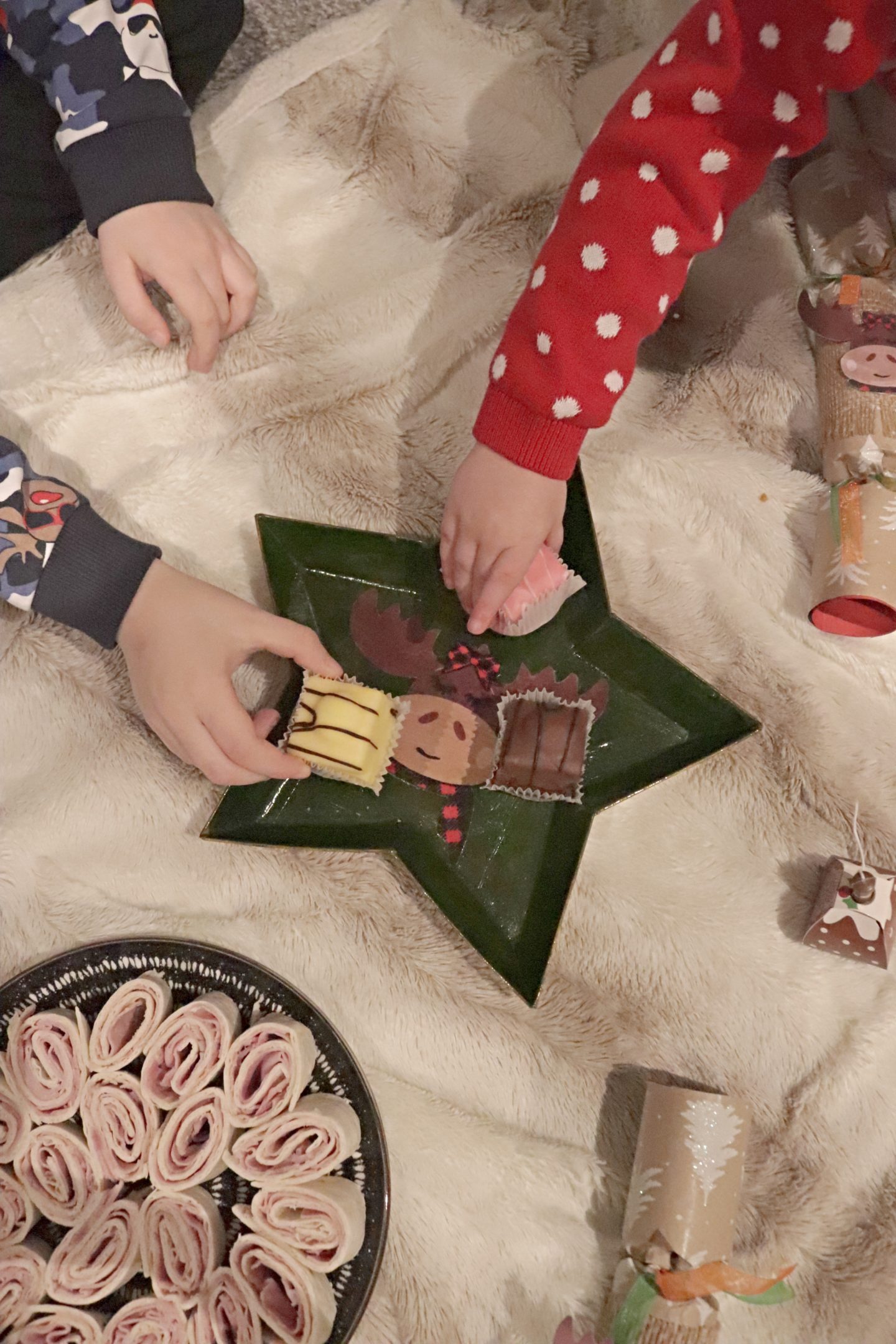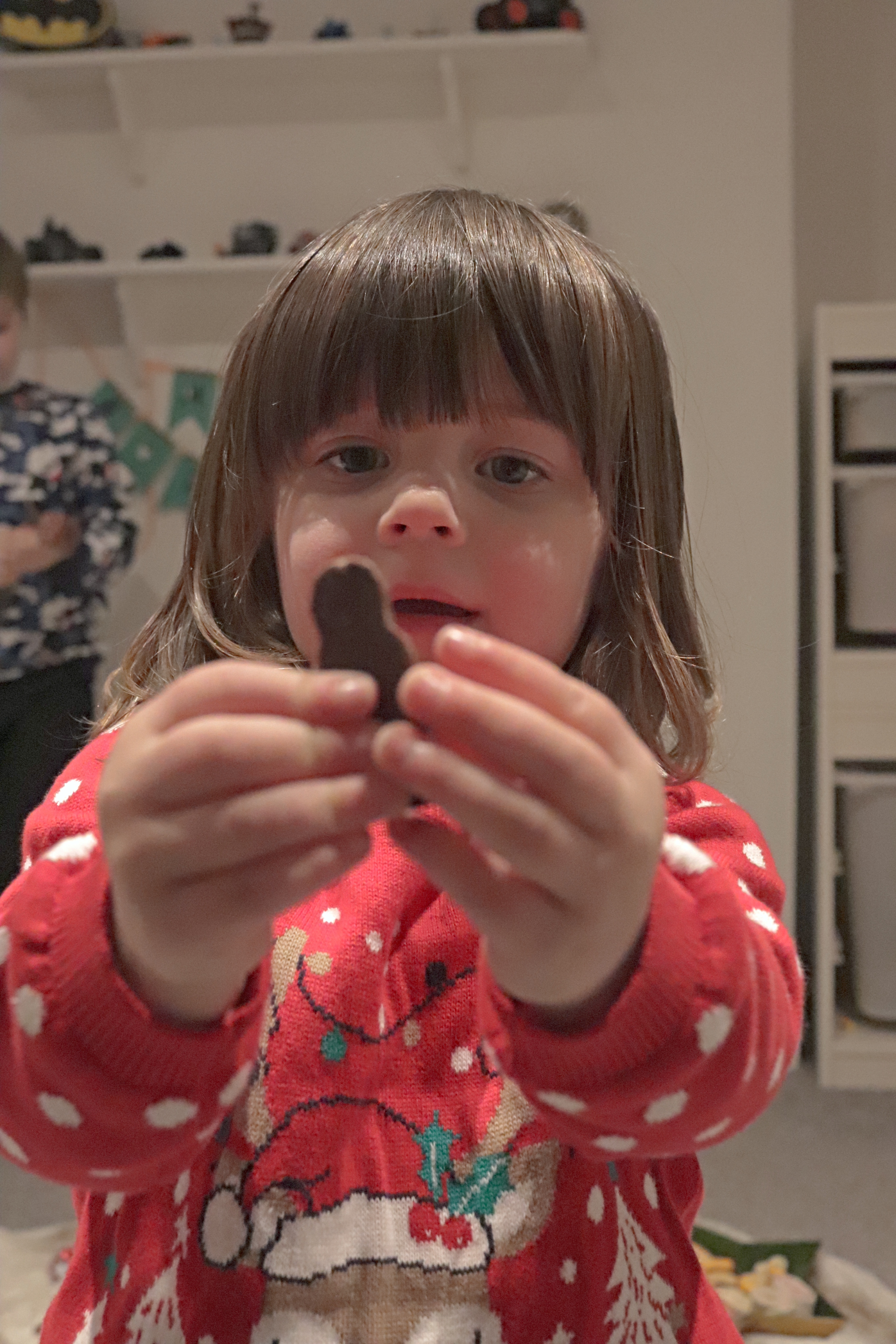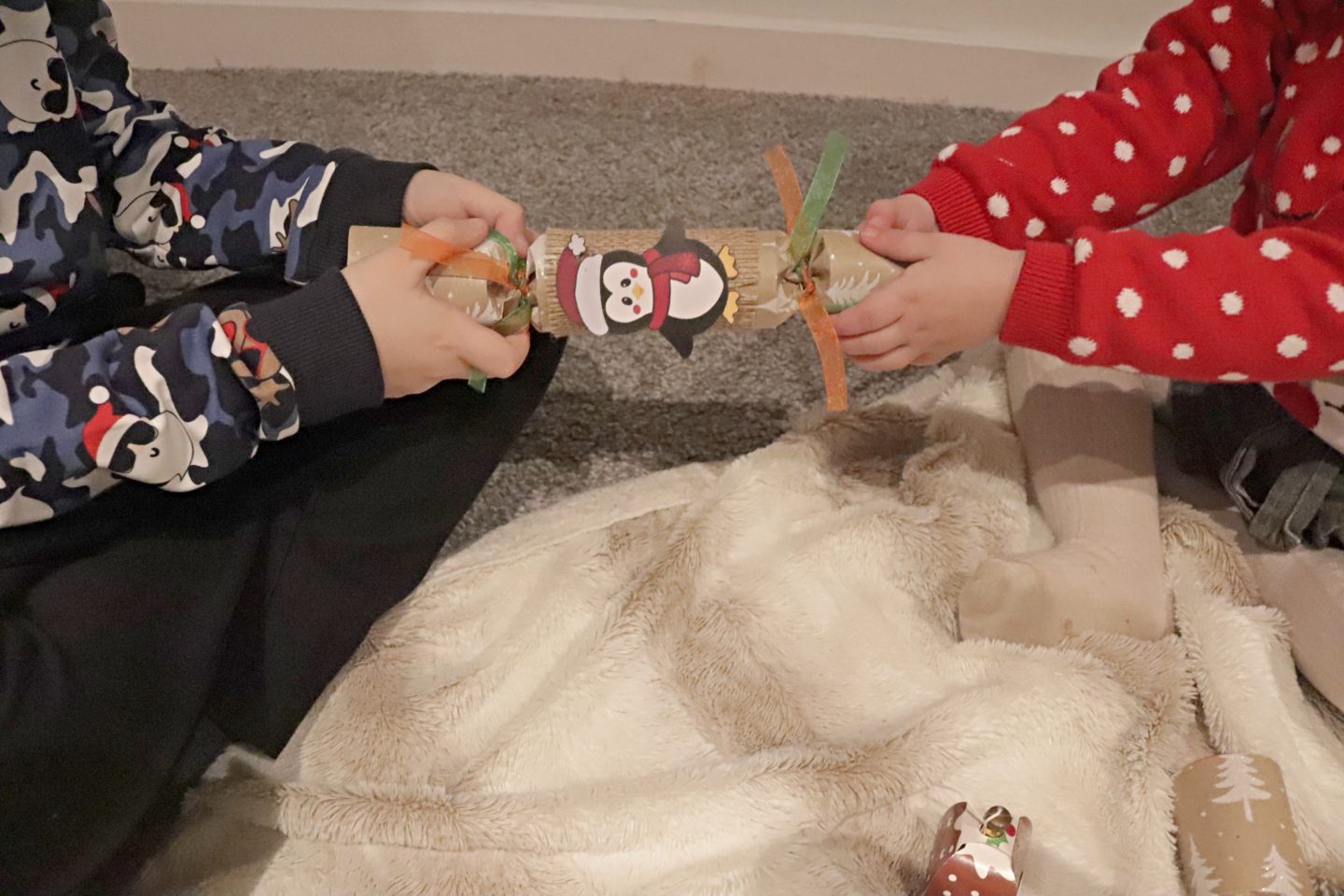 The images from Design Bundles really helped me to create a theme for the Children's decorations and our tea party and with 1000's of designs to choose from you will definitely find something to fit your own theme this Christmas.
Lianne x