I first shared this Roast Pumpkin Soup recipe on the blog three years ago! The other day I made a batch and decided to snap some new pictures. My photography skills and my camera have both improved over the years so I wanted to update the post for you guys. Carry on reading below to see the original post with the new photos.
It's Pumpkin week here on the blog and this deliciously creamy Roast Pumpkin soup is so easy to make. It only uses a few ingredients but has amazing flavours and as a result it's now my new favourite soup!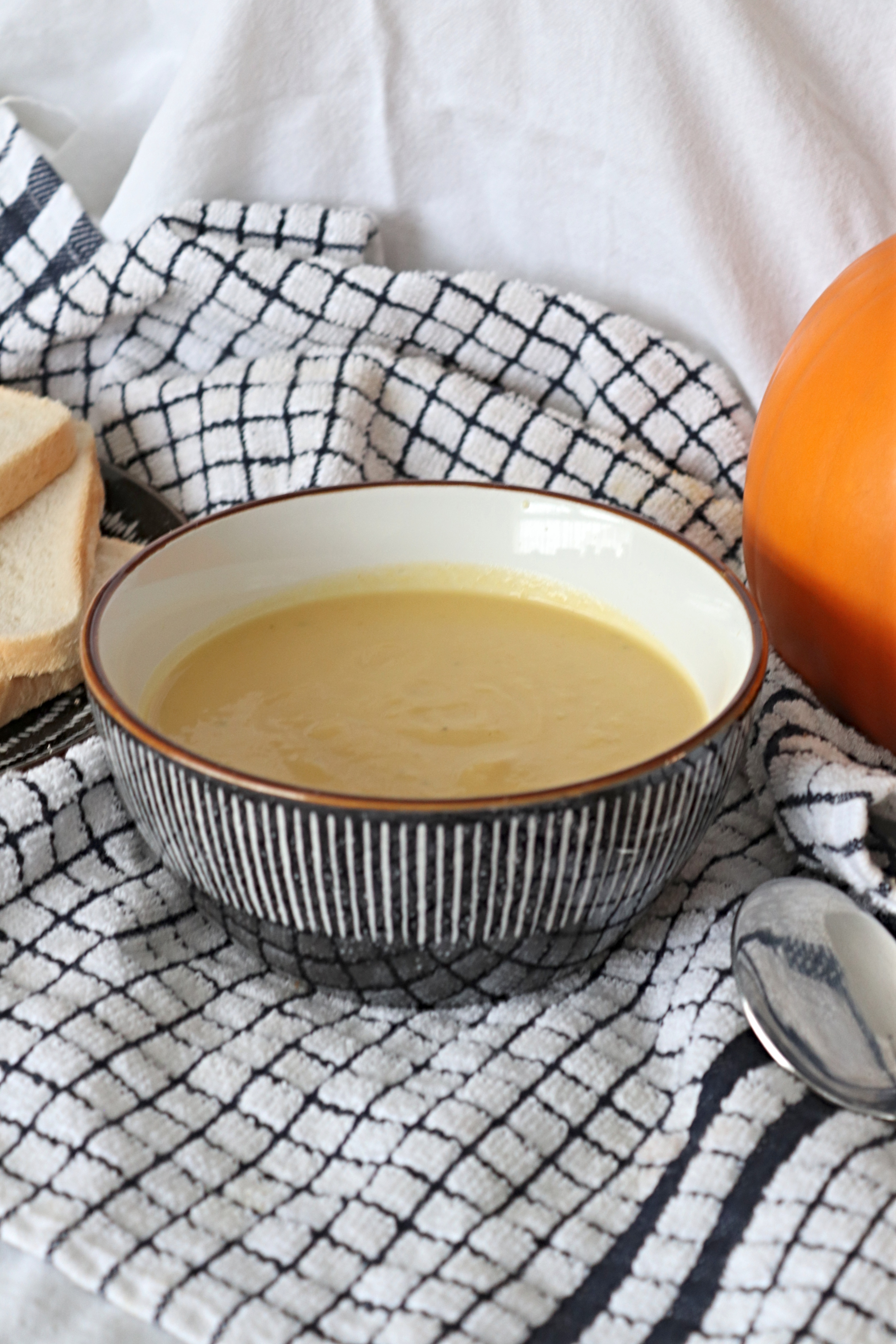 I have a confession to make, because before making this roast pumpkin soup I had never eaten pumpkin. I've bought them in the past at Halloween to make jack o lanterns but had never cooked any. It made me think, if I've done this, how many other people do the same every year? I feel like we don't consider pumpkins as food in this country and that we just use them for decoration, unlike countries such as America that eat them all the time and use them in so many dishes. Because of this I decided I would try pumpkin in a few different ways and dedicate a whole week on the blog to the recipes.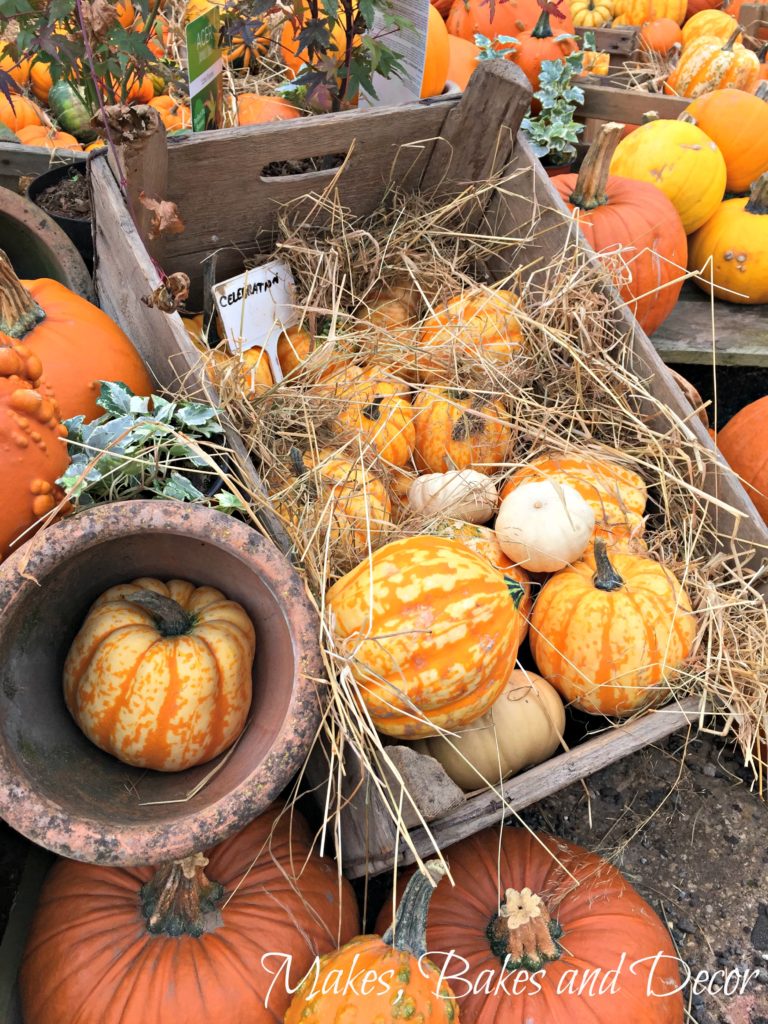 Last month I went pumpkin picking with my son Mason, it was such a great day out, there were pumpkins everywhere and I got some great photos of all the displays. We picked a whole load of pumpkins to use so I'll be sharing three recipes with you for pumpkin week! Today's roast pumpkin soup, a traditional American pumpkin pie and yummy pumpkin muffins.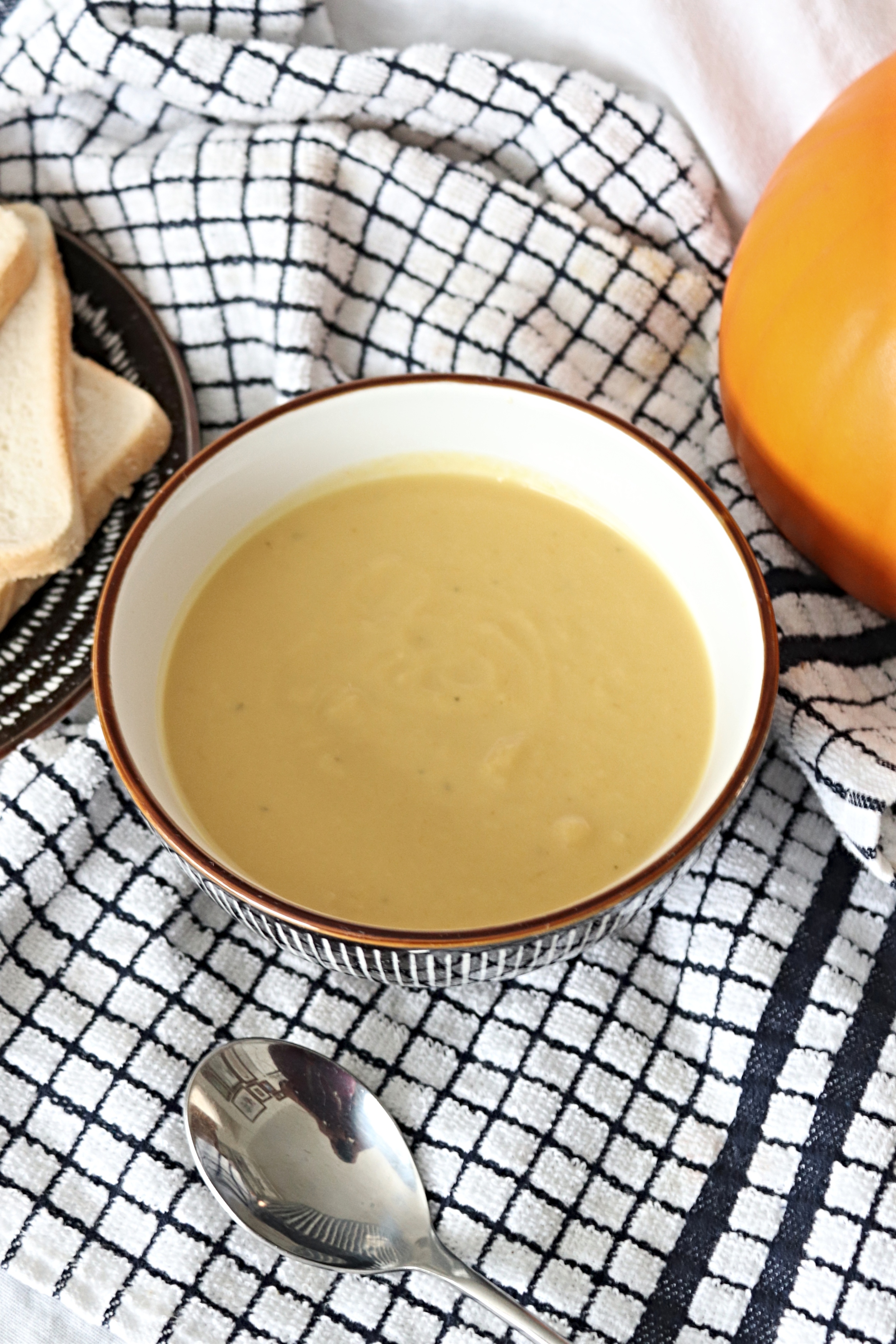 Having never tried pumpkin before this I have sooo been converted! This soup is smooth, thick and creamy and roasting the pumpkin really adds to the flavour of the soup. Because the recipe is just pumpkin, onion, garlic, stock and a little milk it's actually really good for you and there's no reason why you can't eat it all the time, I know I want to!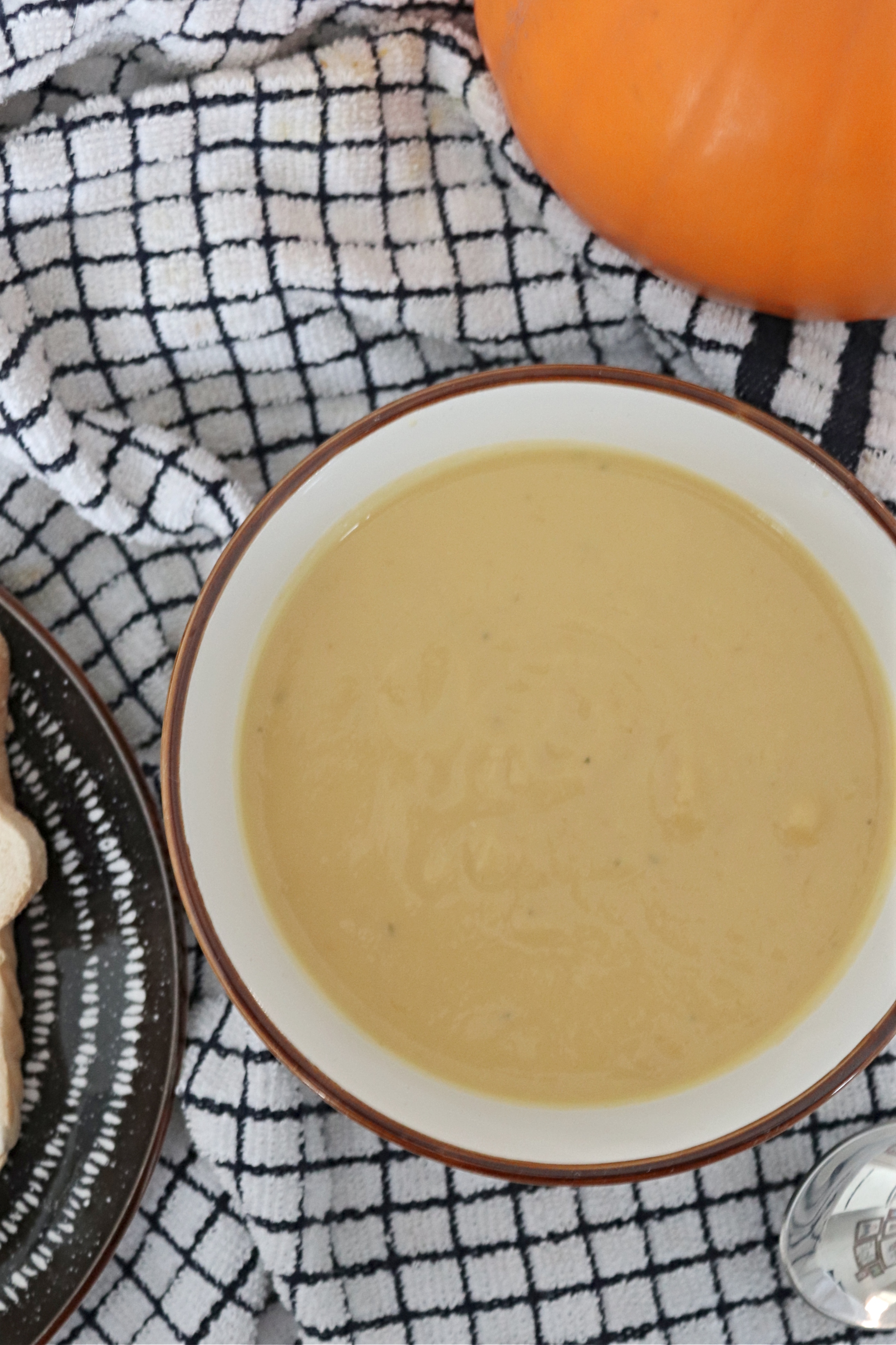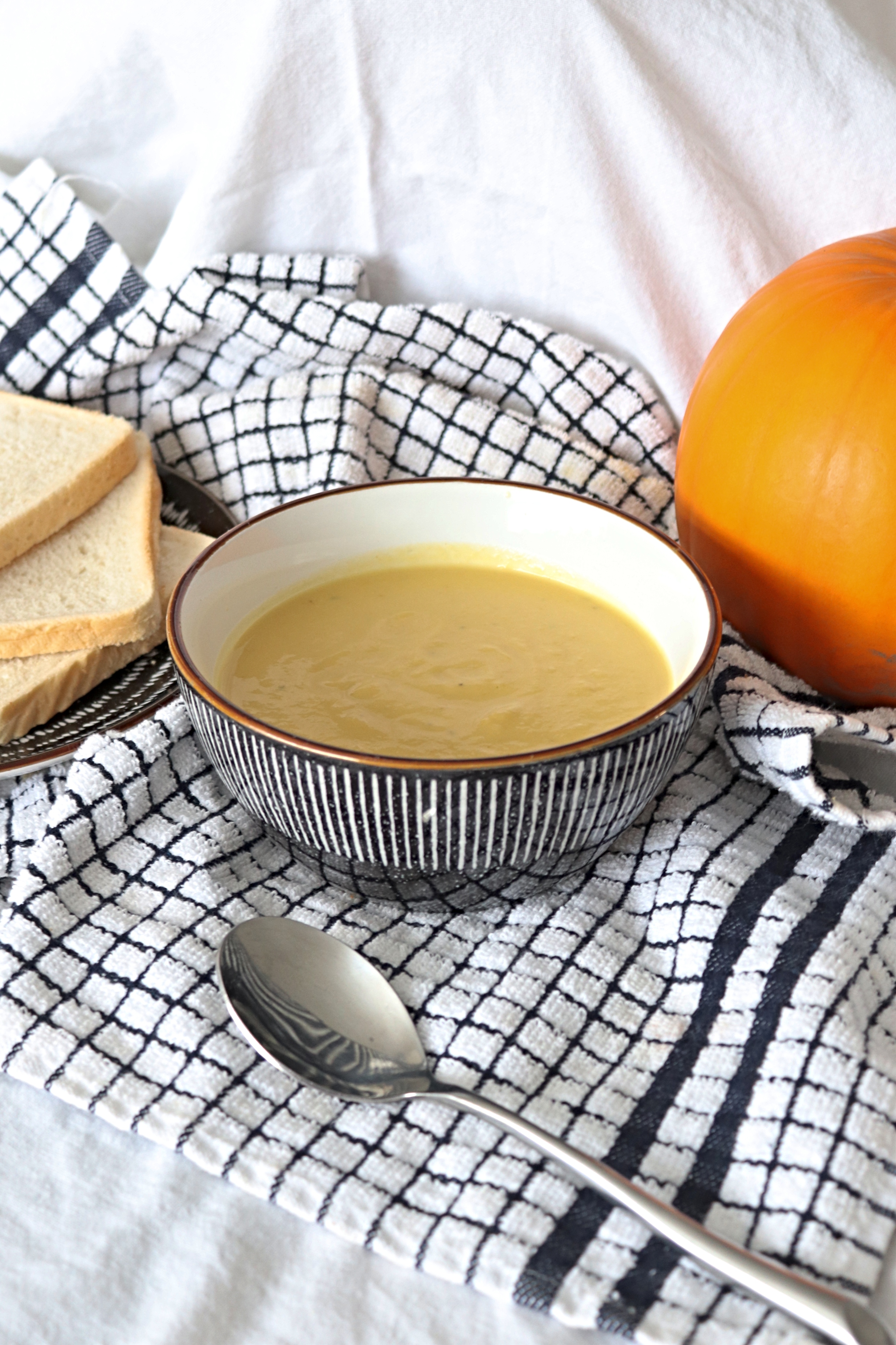 Please leave any feedback or comments at the bottom of the page because I'd really like to hear your opinions!
Lianne x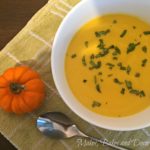 Roast pumpkin soup
Ingredients
1.5

kg

approx pumpkin, deseeded, peeled and chopped

1

tbsp

Olive oil

2

medium onions

peeled and cut into quarters

2

cloves

garlic

peeled

750

ml

vegetable stock

250

ml

milk
Instructions
Preheat the oven to 200c/180c fan oven and spread the pumpkin chunks on to a couple of baking trays. Drizzle with the olive oil and season before roasting in the oven for 30 minutes or until tender and easily pierced with a fork.

When the pumpkin is ready put it into a large saucepan with the onion, garlic, stock and milk then bring the pan to the boil. Reduce the heat to low and leave to simmer with a lid on for 30 minutes.

Check that the onion and garlic are cooked through and tender, then blend the soup until smooth and creamy. You can do this in the pan using a handheld blender or in a food processor. Season to taste and your soup is ready!

Finally, serve it hot with some crusty bread.
Pin my Roast Pumpkin Soup to save it for later!