Hello! This is my about me page in which I will tell you a bit about myself and the reasons for starting this blog.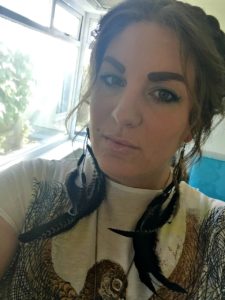 My name is Lianne and I am 30 years old. I live with my husband Shaun and our son Mason. Shaun and I have been together for ten years and married for six. Nearly four years ago now we had our beautiful boy, Mason. I find it hard to believe that he soon turns four! Shaun and I are so blessed to have our son and to get to watch him grow and change everyday. When Shaun and I married I also gained two brilliant stepchildren, Benjamin who is 19 and Sophie who is 16. Again it's so crazy to think back to when I first met them. They both were still in primary school and now they are all grown up. It seems like it was just yesterday.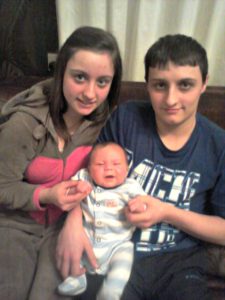 Shaun, Mason and I live in Skegness, England and Ben and Sophie visit whenever they can (this is the only picture I can find of the three of them together and it's so old). We moved into our current home in May 2015 and although it's only rented I can't imagine wanting to live anywhere else and as we know our landlords well we feel this is a place we want to make our home for a many years to come.
Our home is a four bed bungalow and it is right on the seafront so I get to wake up to the amazing views of the sea everyday. Decorating the bungalow is a work in progress. We haven't completely finished any of the rooms yet although we have done bits in most of them. The transformation of the bungalow is also going to be one part of the blog. Turning it into our home but decorating it on a budget. From painting the walls to upcycling furniture I hope to be sharing the full transformation with you all.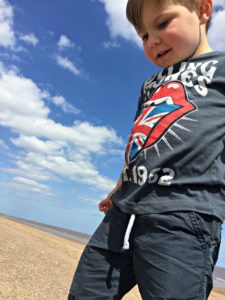 The rest of the blog will be recipes, Diy and creative projects. I have always loved making things, Whether that was cooking or baking in the kitchen, diy projects around the house or making anything and everything just for fun because I could. I've tried many different crafts including making greeting cards, soap, candles and jewelry to name a few. My love of making food started whilst I was studying food technology at school and has grown from there. I love that just a few simple ingredients can produce something amazing!
It was about a year and a half ago that I discovered pinterest and then from there personal blogs. Obviously I knew about blogging in general but I hadn't visited any or realised that I could have my own to share all of my own projects. I decided then that this was something I wanted to do but I didn't have a clue where to start. A lot of research and planning later and here I am ready to share my ideas and thoughts with you.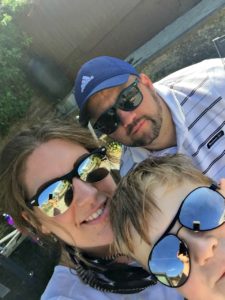 Starting this blog is the first step in a bigger life plan. I want to have my own cake decorating business and start an Etsy shop so that eventually I can do all of this full time and work from home. Thank you for taking an interest and joining me on my journey!
Lianne x