Banana Muffins
This week I made these yummy Banana Muffins. They are perfect for lunch boxes and snacks and can be frozen too. I wanted to come up with a recipe using banana as, as I mentioned before, we are trying to save money using Fun, Cheap or Free's Budget Boot Camp. One of the things we've been focusing on is how much we spend on our food shopping every week. I've been making a meal plan each week to prevent buying things that we won't use and to avoid waste. That's why when I had some bananas left over that had gone brown I peeled them and chucked them in the freezer. So this week I wanted to get them used up and these Banana Muffins are what I came up with.
This post contains affiliate links, find out what that means here.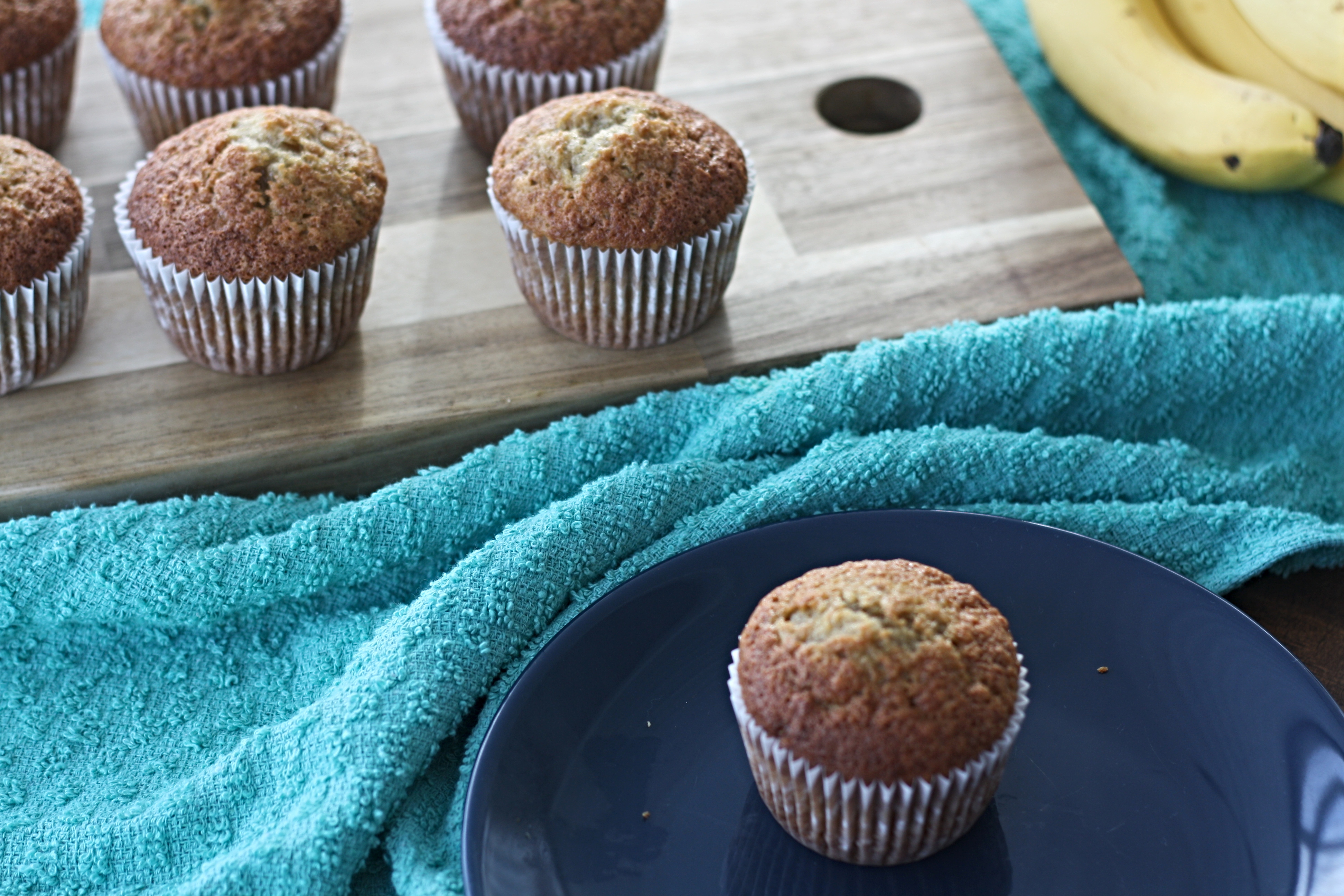 Now I've used up the bananas that I usually would of just chucked in the bin (wasteful I know) and I have snacks for the next few days and some in the freezer to defrost and eat at a later date.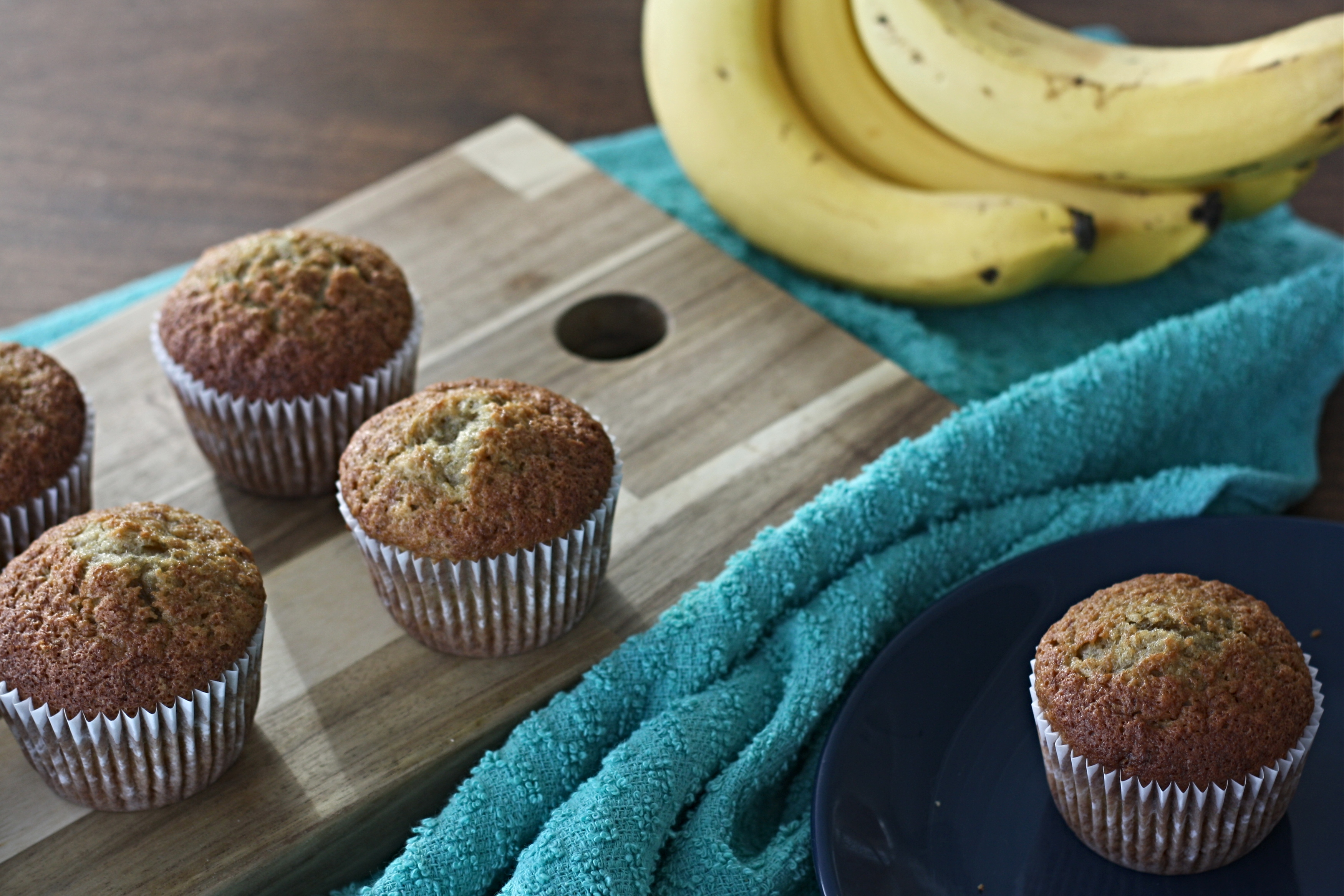 Apart from our frugal living, January has been a pretty quiet month for us. Mason is enjoying being back at school, we've been trying to set him some chores lately for him to learn to have some responsibilities and earn a little bit of pocket money. He thinks he is very important to have to do his jobs every morning. 😀 Noa is six months old today, it makes me want to cry at how fast it has gone. She sat up on her own for the first time this week and we will be properly starting her weaning journey very soon.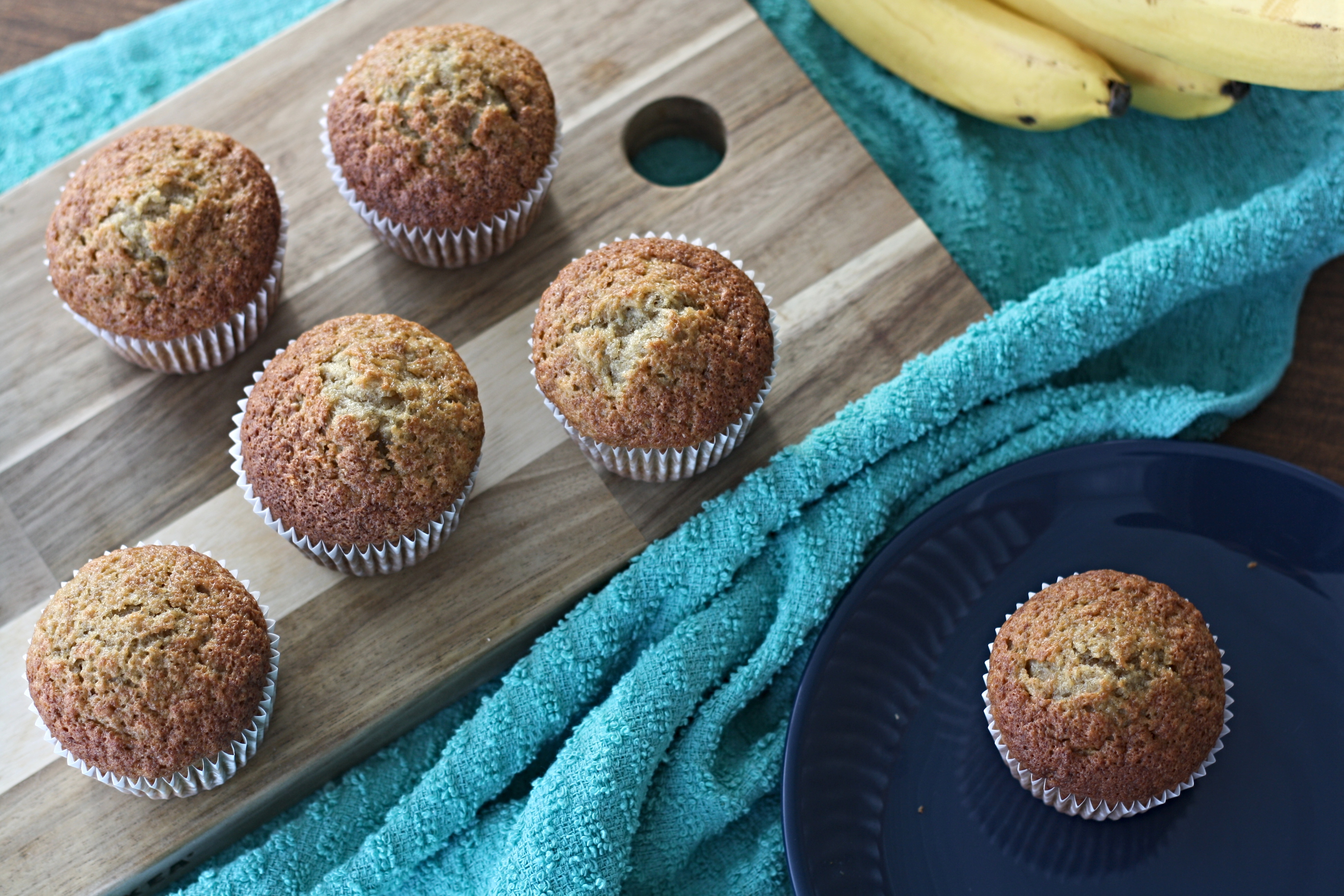 Some items that might help you make your Banana Muffins
I hope you all find this recipe useful (and tasty) and I'll be back next week with a round up to make your home feel more cozy 🙂
Lianne x
Banana Muffins
Ingredients
250

g

plain flour

300

g

light brown sugar

1

tsp

bicarbonate of soda

1/2

tsp

baking powder

3

eggs

3

large bananas

125

ml

vegetable oil

1

tbsp

milk
Instructions
Preheat your oven to 190c/170c fan oven and line two 12 hole muffin tins with muffin cases (if you only have one muffin tray you can bake in batches). This recipe makes 15 muffins.

Into a bowl weigh out and add your flour, sugar, bicarb and baking powder then mix them together.

In another bowl add your bananas and mash them until smooth. Add eggs,oil and milk and whisk it all together.

Tip the dry ingredients into the wet and mix well until combined.

Divide the mixture between the cases and bake in the oven for 20-25 minutes. The muffins are cooked when a skewer inserted in the center of one comes out clean. Leave to cool and enjoy!
Pin my Banana Muffins to save them for later!