This week I'm taking part in #Choctoberfest with over 70 other bloggers! We'll all be sharing our best chocolate recipes and you will find a list of all today's recipes at the bottom of this post! This is my first chocolate recipe of the week, Chocolate Cherry Tiffin.
Tiffin is a British tea time treat made from crushed biscuits, butter and chocolate. It usually has dried fruit in too but I wanted to change mine a little.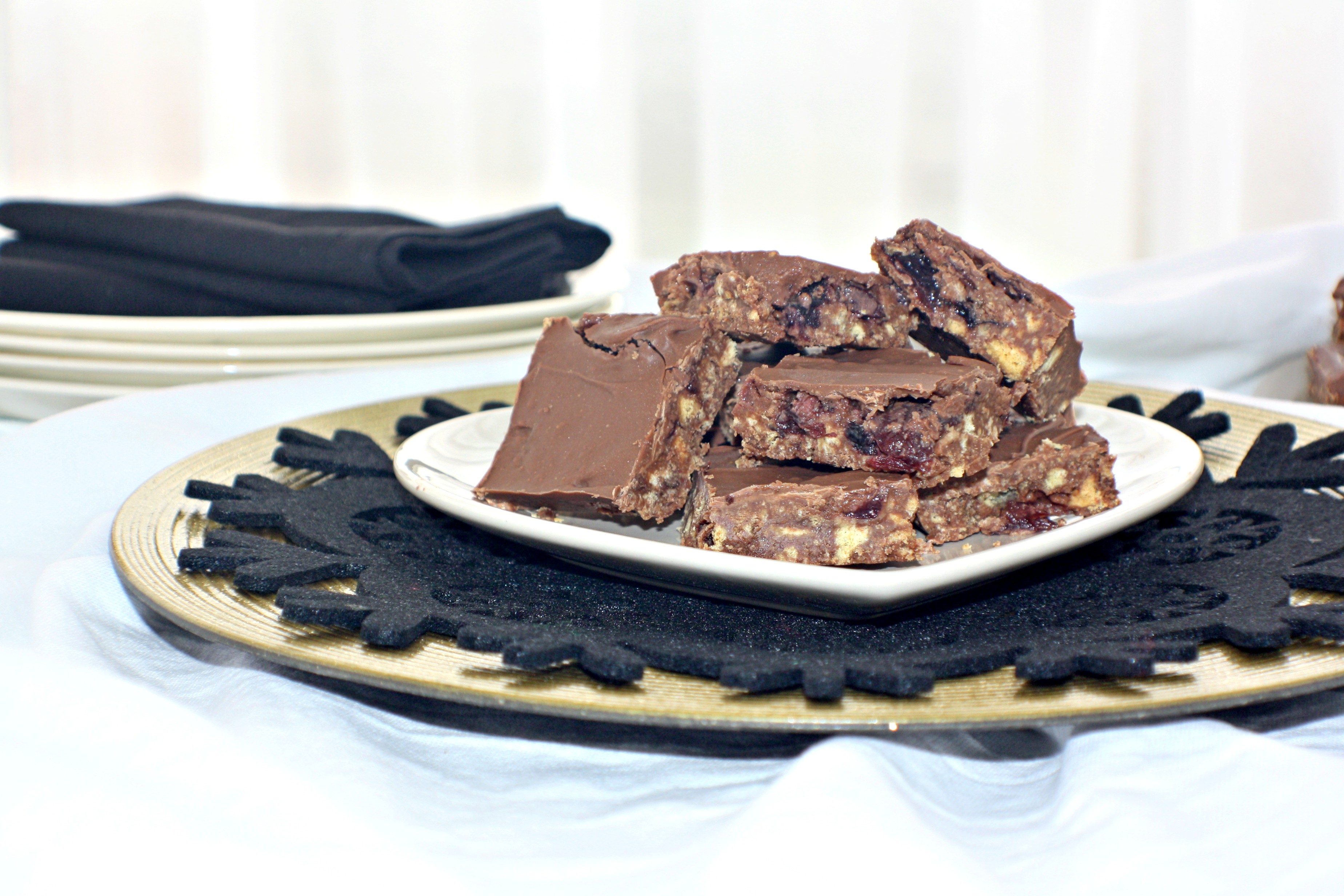 I've taken away the dried fruit and added cherries instead. First I planned to add glace cherries but I thought that they were too similar to dried fruit. I didn't want to use fresh cherries either as it wouldn't have been the texture I was looking for. So I went for frozen cherries. Once defrosted the cherries are a lot softer and they give the right amount of fruitiness to these Chocolate Cherry Tiffin squares. We all know how well cherries and chocolate go together!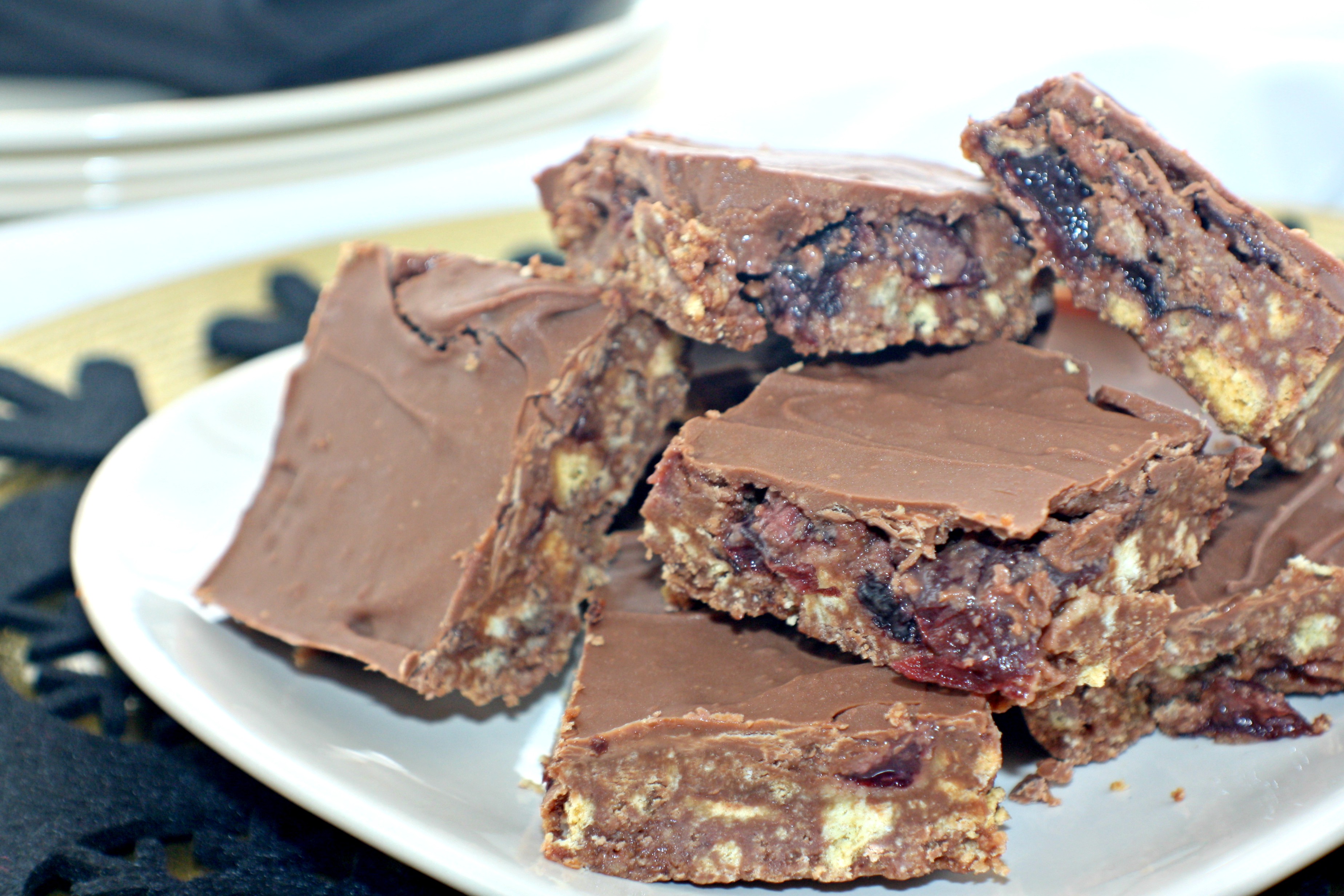 These are the perfect little chocolatey treat with that cup of tea or coffee!
If you are following along with #Choctoberfest you will know that there is a great giveaway, put together by the sponsors! You can see the full list of prizes here, so be sure to enter below 🙂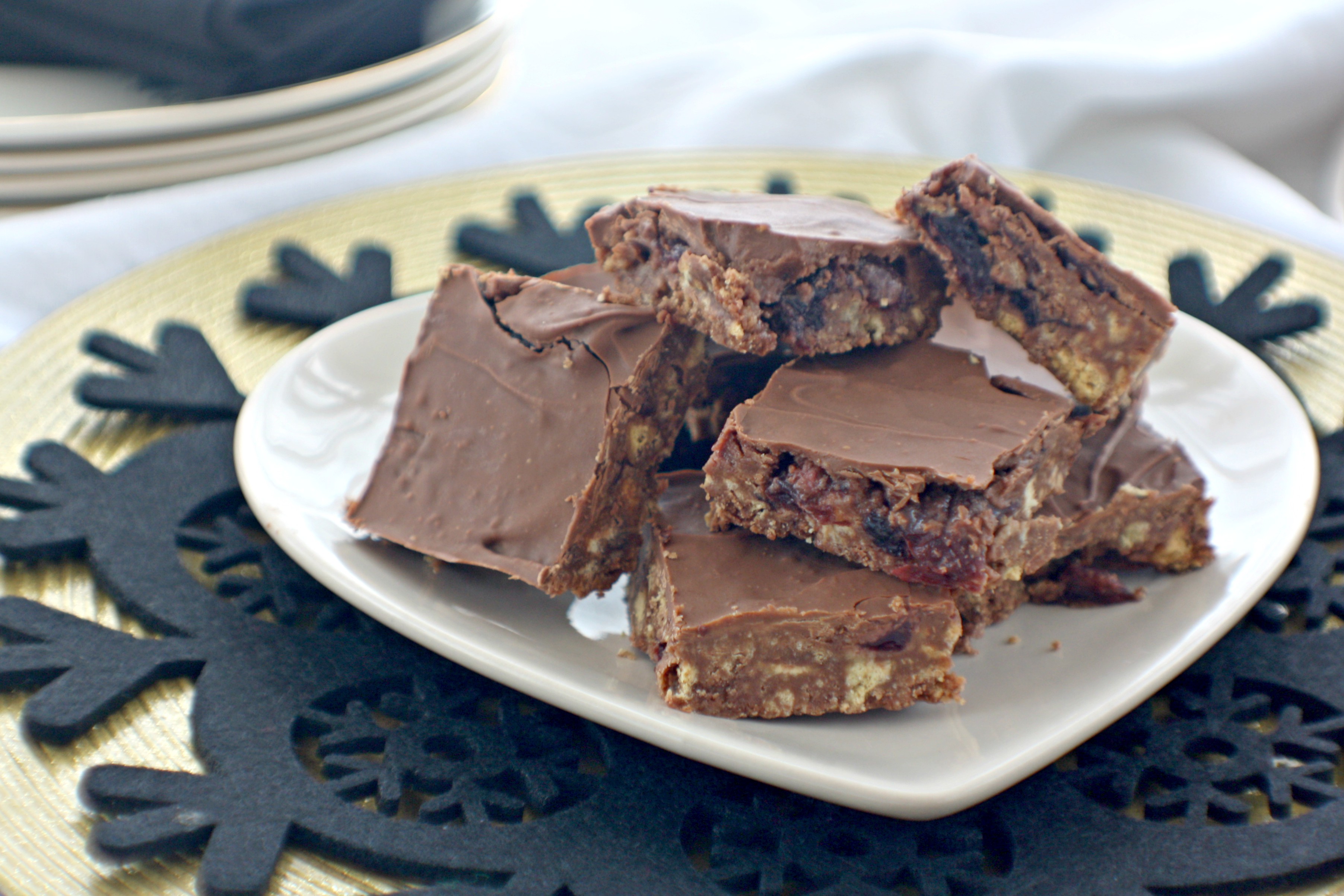 I hope you enjoy the recipe and everyone else's too!
Lianne x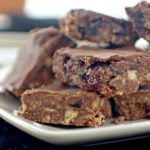 Chocolate Cherry Tiffin
Ingredients
200

g

milk chocolate

60

g

butter

200

g

frozen cherries

300

g

digestives

200

g

milk chocolate

for on top
Instructions
Defrost your cherries in a sieve so that any excess liquid will drain away. Once they are fully defrosted cut them in halves.

Crush your digestive biscuits. You can blitz them in a food processor or just put them in a food bag and bash them with a rolling pin. I used a rolling pin as this gives you some larger pieces of biscuit left in.

Over a bain marie gently melt 200g of milk chocolate and the butter. Once fully melted stir in the crushed biscuits and chopped cherries until well combined.

Line a dish (mine was 30cm x 15cm) with grease proof paper. Tip in the biscuit and chocolate mixture and press it down into the dish.

Melt the other 200g of milk chocolate over a bain marie and then pour it over the biscuit mixture using a spatula to spread it out evenly over the top. Place your dish in the fridge to set. Once it is set all you have to do is slice and enjoy!
Today's #Choctoberfest Recipes!
Pin Chocolate Cherry Tiffin to save it for later!