This month's #DIYBlogChallenge has come around so fast! The theme for this month was a DIY gift and as I haven't shared many foodie Christmas posts yet I decided to make some Delicious DIY Stocking fillers. These are very easy to make but are just little more personal/special than just buying a chocolate bar!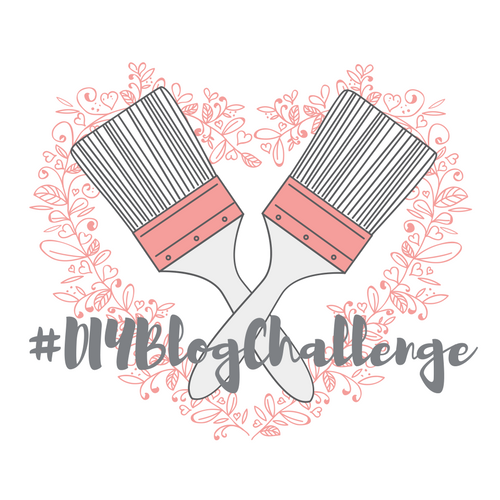 This post contains affiliate links, find out what that means here.
Although I've made these as stocking fillers they would also be great for neighbour gifts, teacher gifts or as a little something for your kiddos to give to their friends! Even better is that they are so easy to do you can even get kids, grand kids etc involved in the making!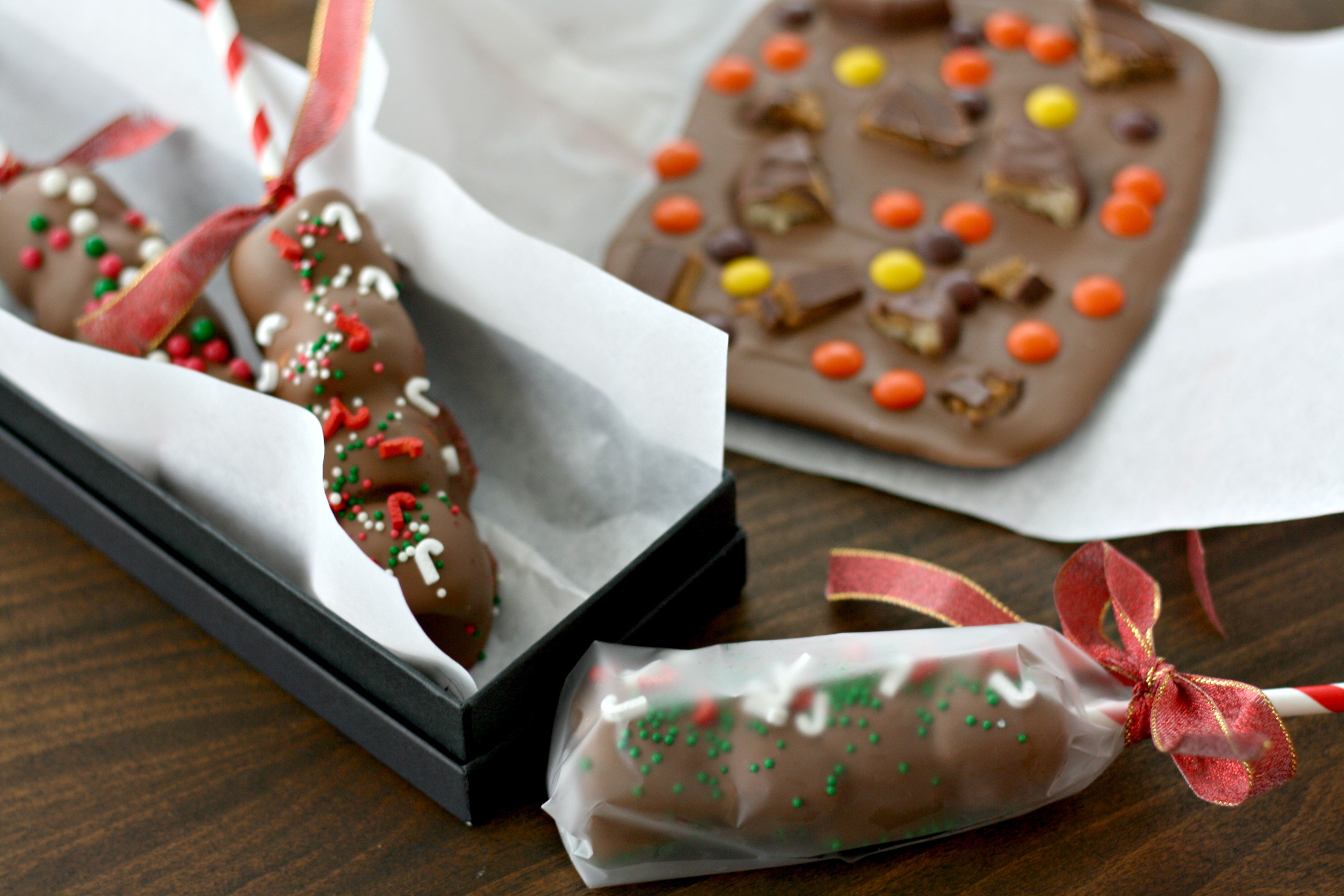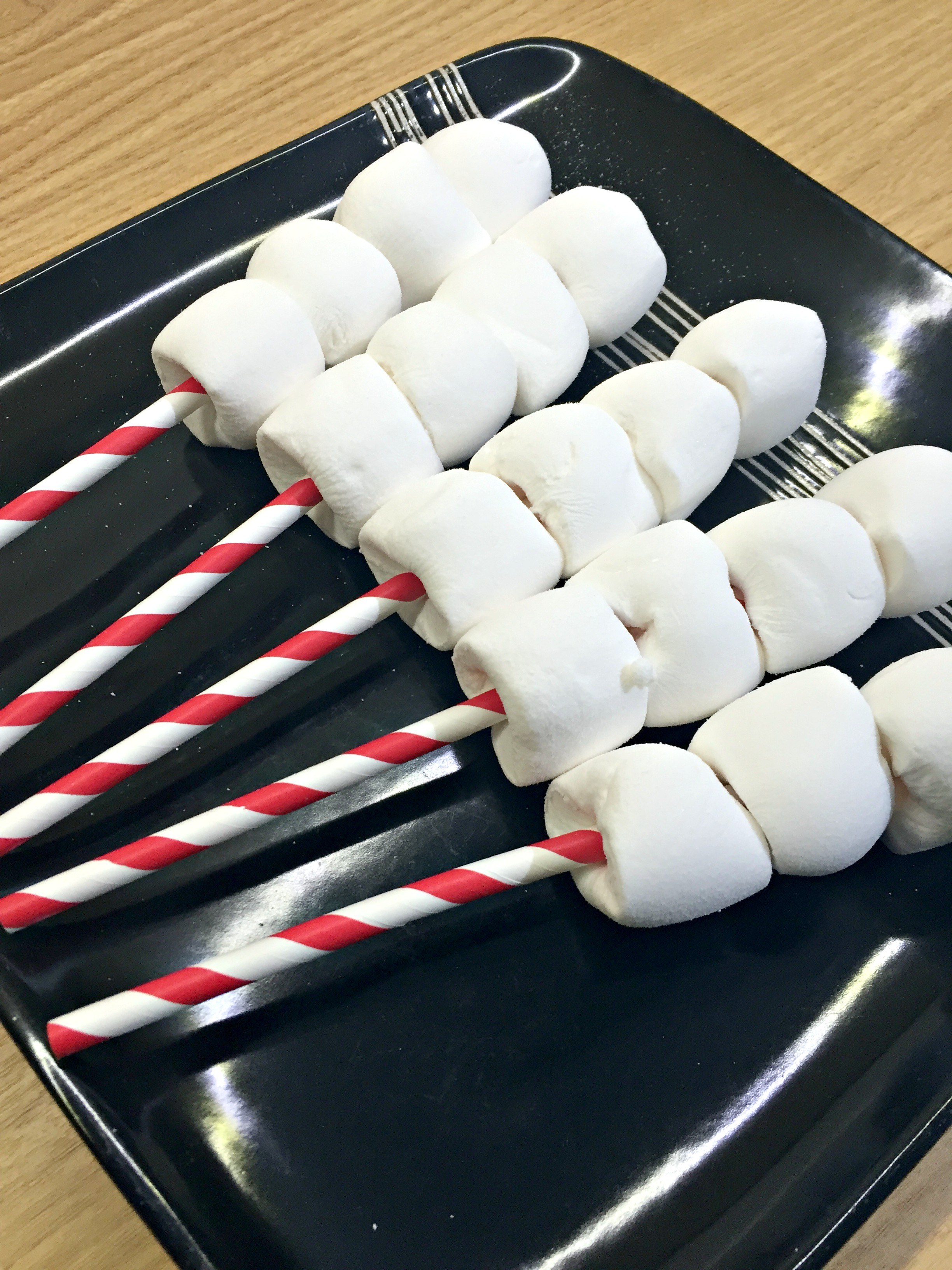 Let's start with the marshmallow sticks! Start by adding marshmallows onto sticks, you could use lolly pop sticks or skewers but I have used some festive paper straws (I've added US Links at the end of the post 🙂 ). I've used 4 regular sized marshmallows but these would also be great using just one giant marshmallow.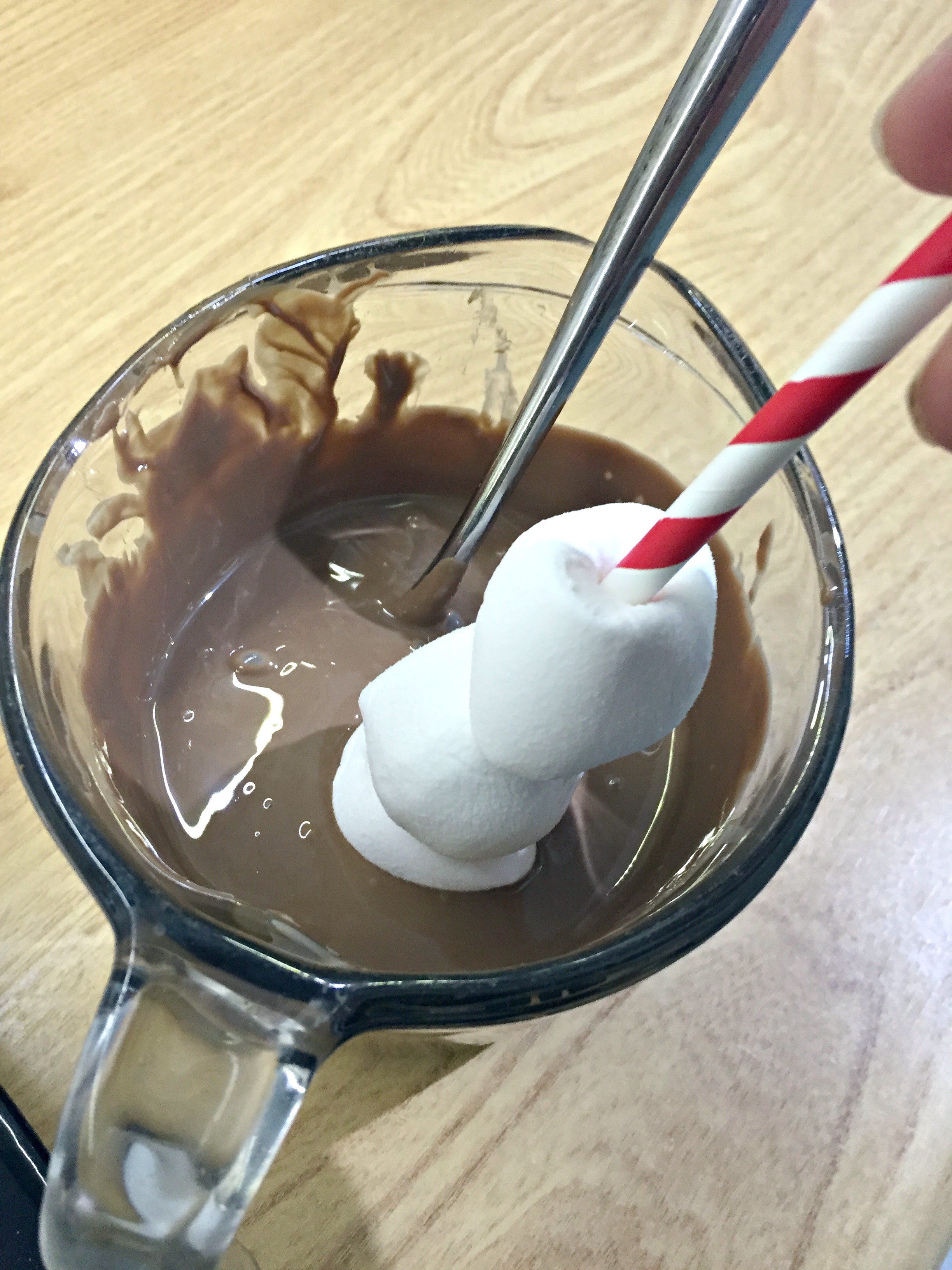 Next melt some chocolate over a bain marie or in the microwave like I did, just make sure you put it in there for short intervals and stir it after every blast. Dip the marshmallow sticks into the chocolate, using a spoon to help make sure all the marshmallows are covered.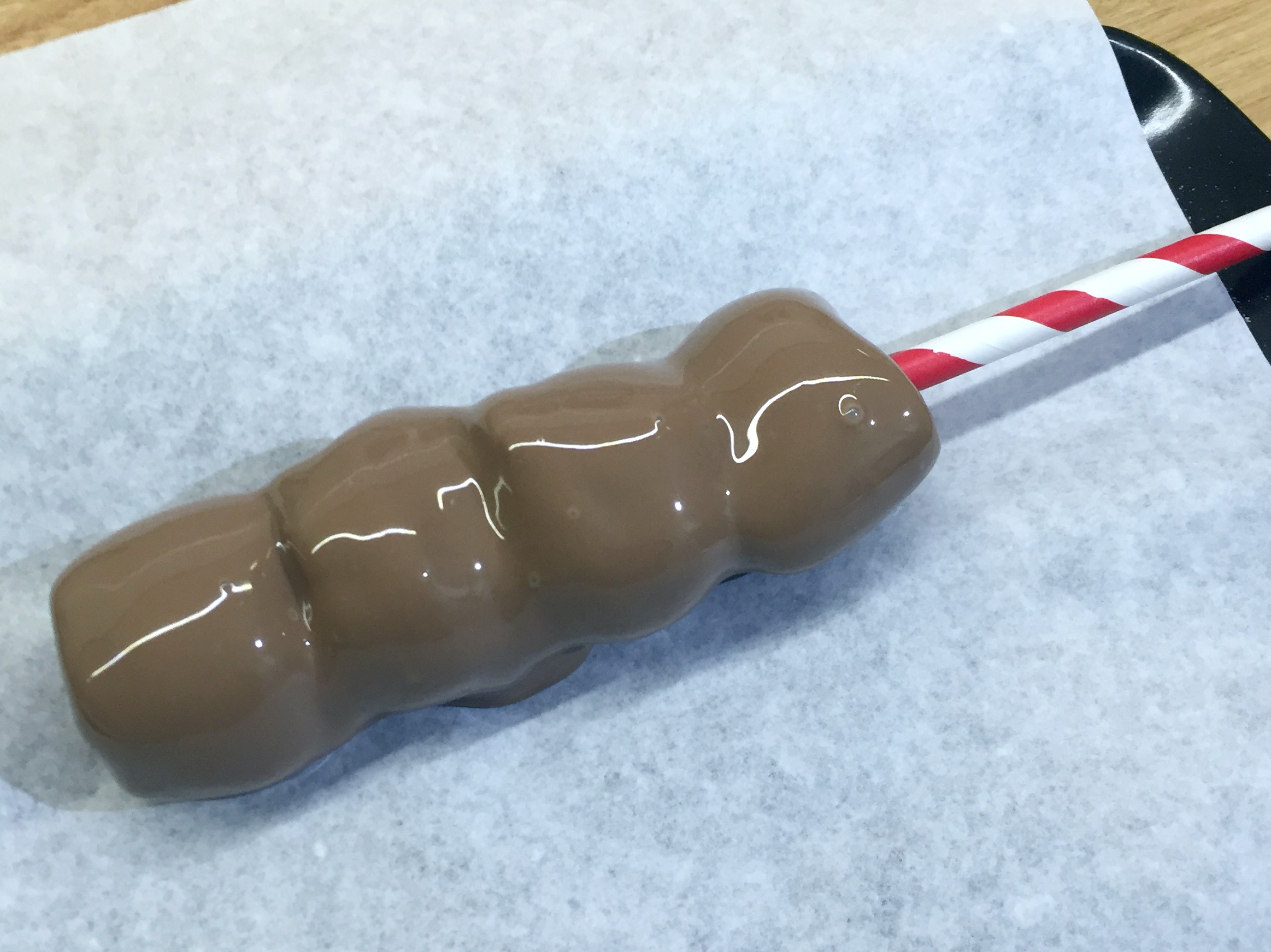 Lay the covered marshmallows onto a sheet of baking parchment on a plate or tray.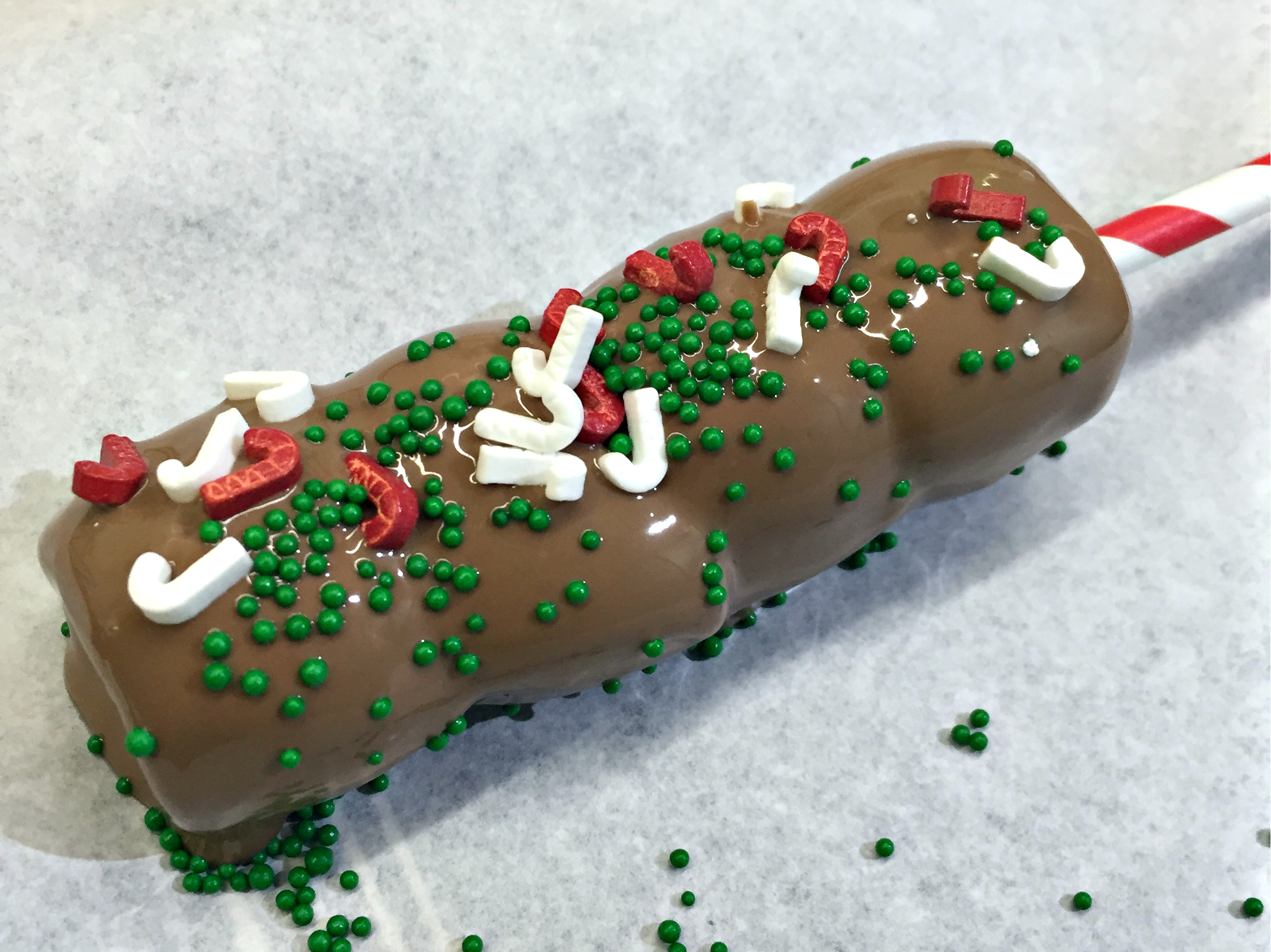 While the chocolate is still unset add some fun Christmas sprinkles. Do the same for all your marshmallow sticks, you could use the same sprinkles on them all or use a variety. Put them in the fridge to set.
I think the chocolate slabs are even easier to make! Melt enough chocolate for the size/amount of slabs you want to make. I made a medium sized one but mini ones would be perfect for fitting in a stocking and a giant slab would make a great gift on its own. Pour your required amount of chocolate onto a sheet of baking parchment on a plate or tray. Use a small spatula or the back of a spoon to spread it into a bar shape.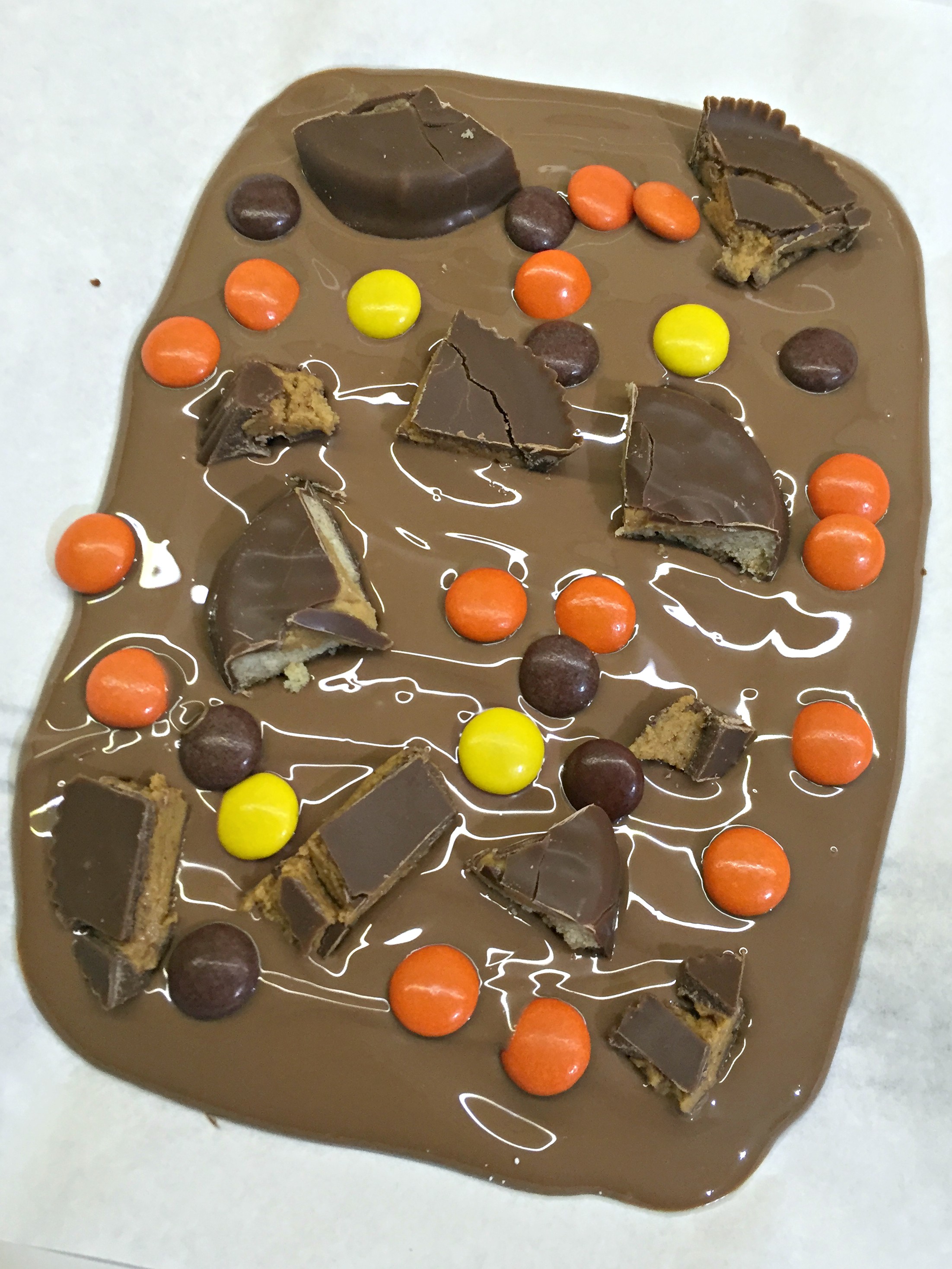 The next bit is the fun bit, the bit that makes it personal to your recipient! You can make this bar personalised by adding each persons favourite treats to the top. As a peanut butter lover I've added a whole heap of Reece's goodies to mine including peanut butter cups, Reece's pieces and Reece's rounds. If you have a friend who likes cookies and cream you could add Hershey bar chunks, Oreo pieces and swirls of white chocolate or if the recipient is a sweetie lover you could add loads of pick'n'mix. Once you have added your toppings pop it into the fridge to set.
The next step is what turns these treats into gifts, and that is how you present them. You could pop them in cellophane bags and tie them up with ribbon, put them in a gift box lined with parchment paper or wrap them with parchment paper and ribbon.
Shop the post!
UK Links:
US Links: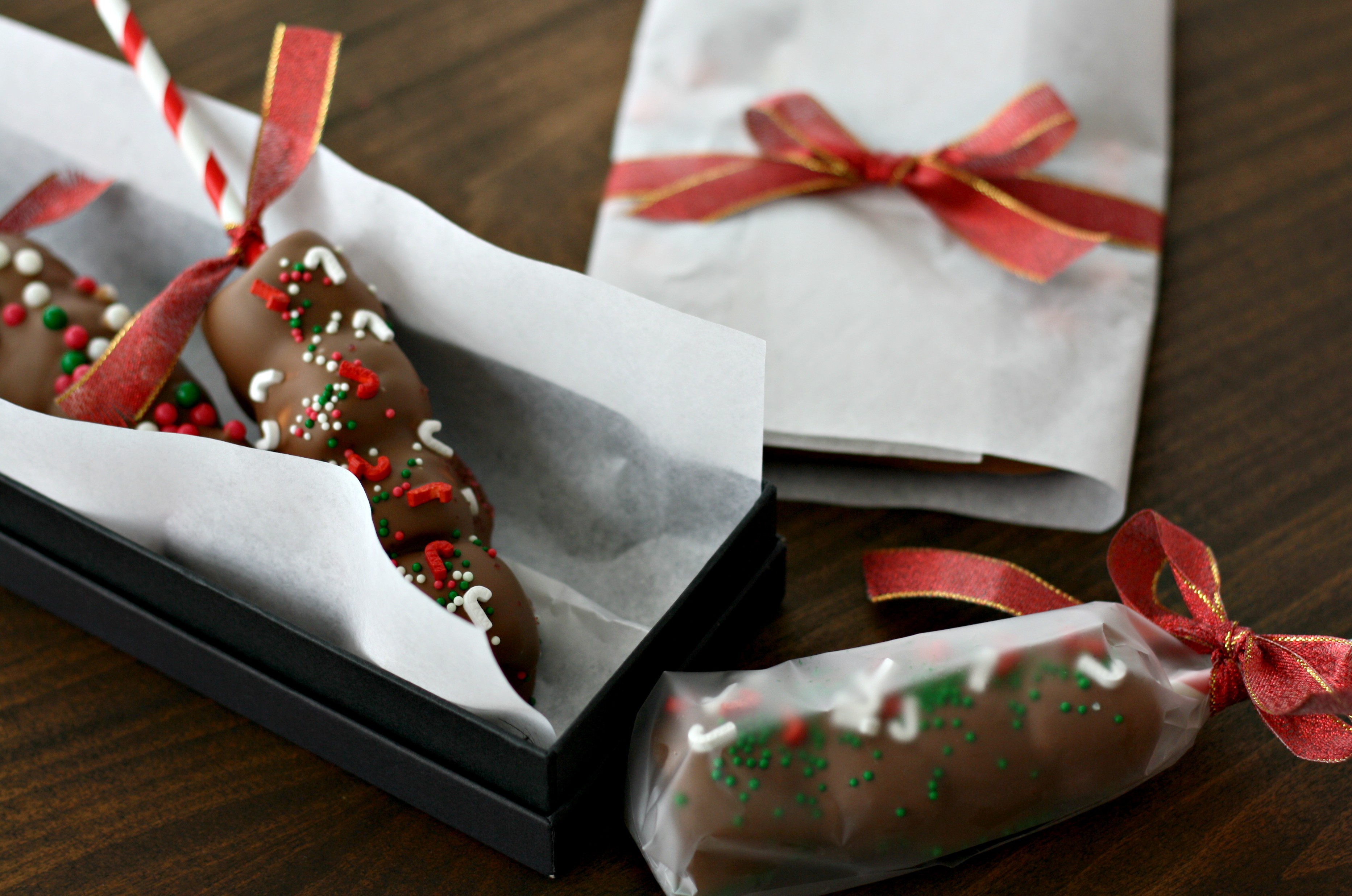 Do you like to give homemade edible gifts? I know I like receiving them! Let me know if you give these Delicious DIY Stocking Fillers a try in the comments or contact me on my social media. You can find links to all platforms I use in the side bar. Below are the projects from the other bloggers who took part in this month's challenge. You should definitely check them out!
Lianne x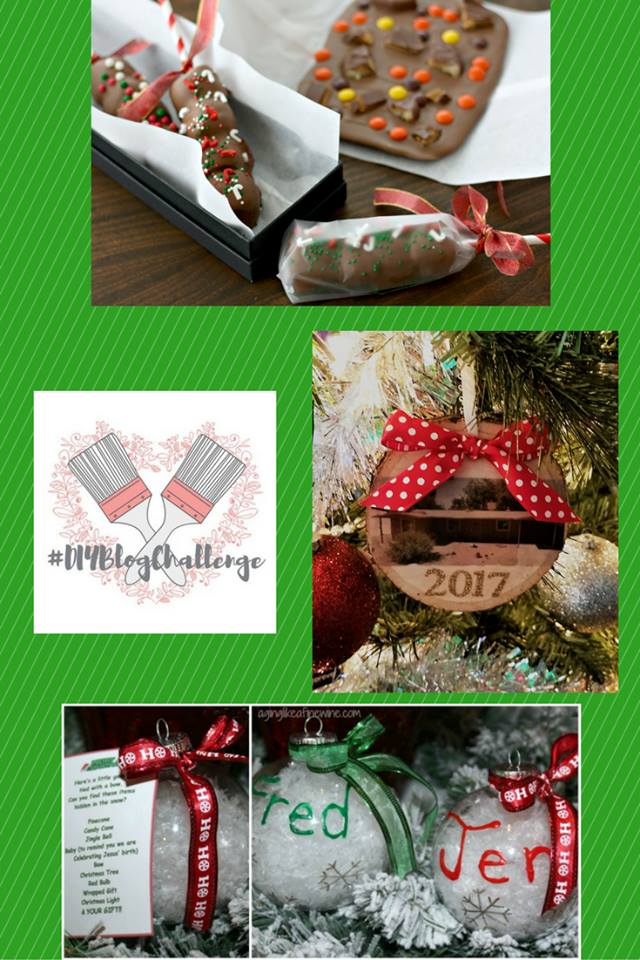 Pin Delicious DIY Stocking Fillers to save it for later!