Gender Reveal Cupcakes
If you have visited my blog recently you might have read that we are expecting baby number two on the 8th July. We have just 5 weeks to go now until we meet our little one. There are still a million and one things to get done before their arrival and I feel like I'm running out of time! Once we found out if we were having a boy or a girl I thought making some Gender Reveal Cupcakes to let you guys know what we were having might be a fun idea. It's taken me a while to get round to making and posting them though so it's been challenging not letting anything slip and not sharing too much of the nursery progress so I didn't give the game away.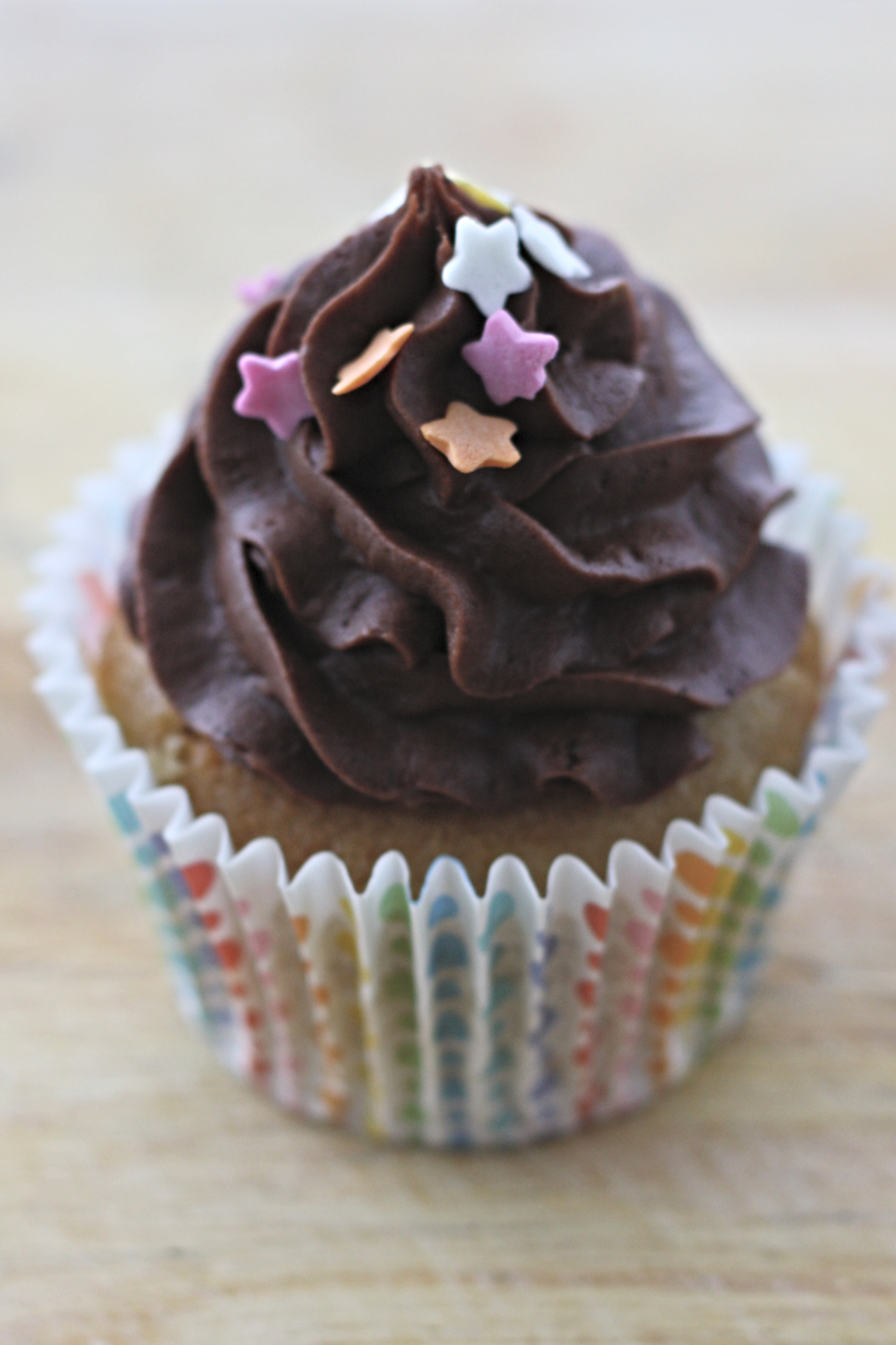 If you wanted to just make these cupcakes as regular cupcakes you can. They are super moist vanilla cupcakes with a fudgy chocolate frosting. The cupcake recipe is one that I found on Sally's Baking Addiction and have made before. I just used brown sugar in place of white as I like the caramelly flavour it gives. I also swapped plain yogurt for sour cream as that is what I had in my fridge. The chocolate buttercream on the top also has sour cream in it which I find gives it a more rich and fudgy flavour.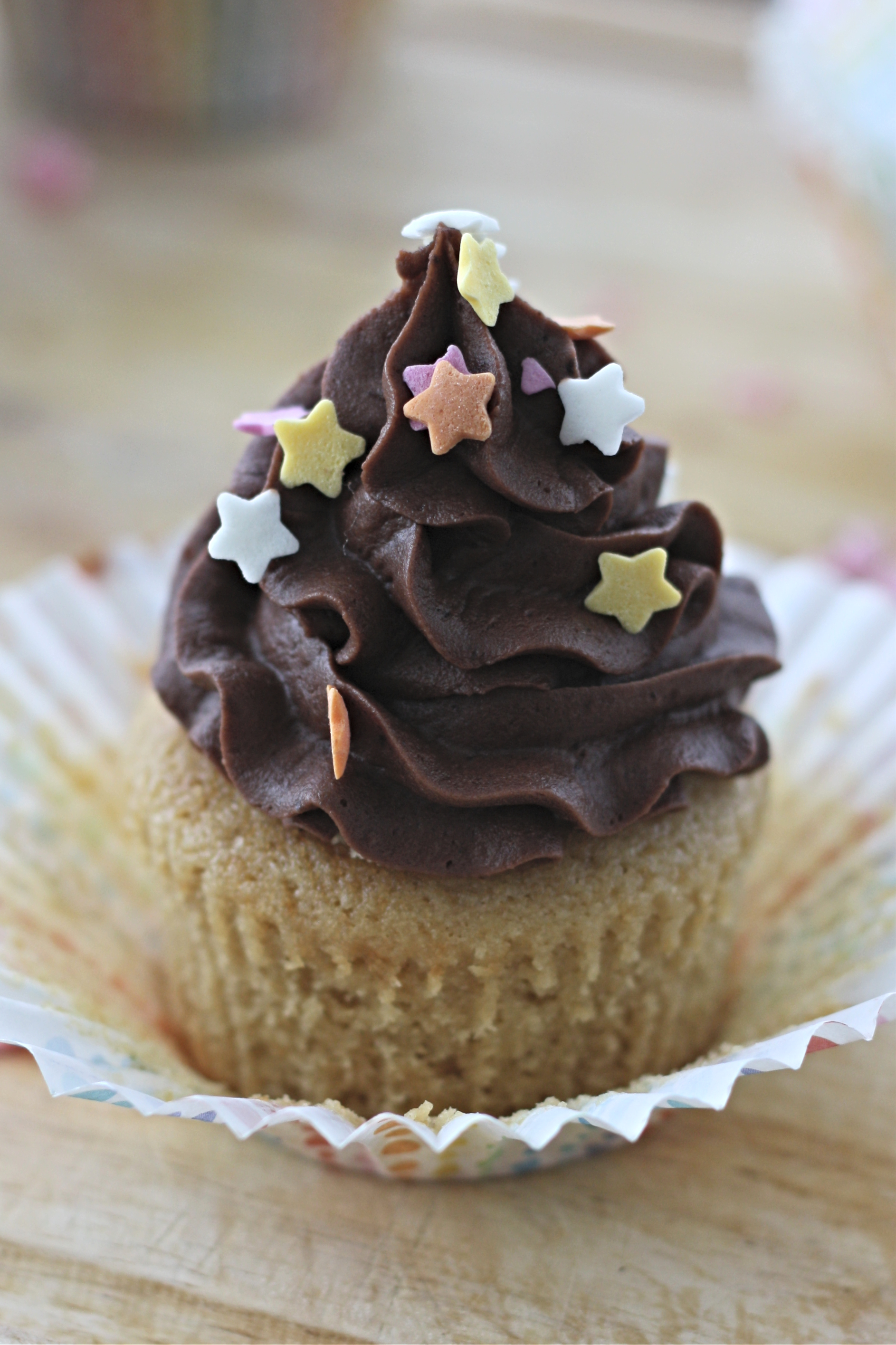 So once these yummy little cakes were baked I hollowed out the middle, spooned a teaspoon of (blue or pink) sprinkles in, put the hollowed out bit back on top of the sprinkles and then added a big swirl of frosting. I also sprinkled a few multi coloured sprinkles on the top. So when you take a bite you see the sprinkles inside. Pink for a girl or blue for a boy. Are you ready to take a virtual bite of my Gender Reveal Cupcakes?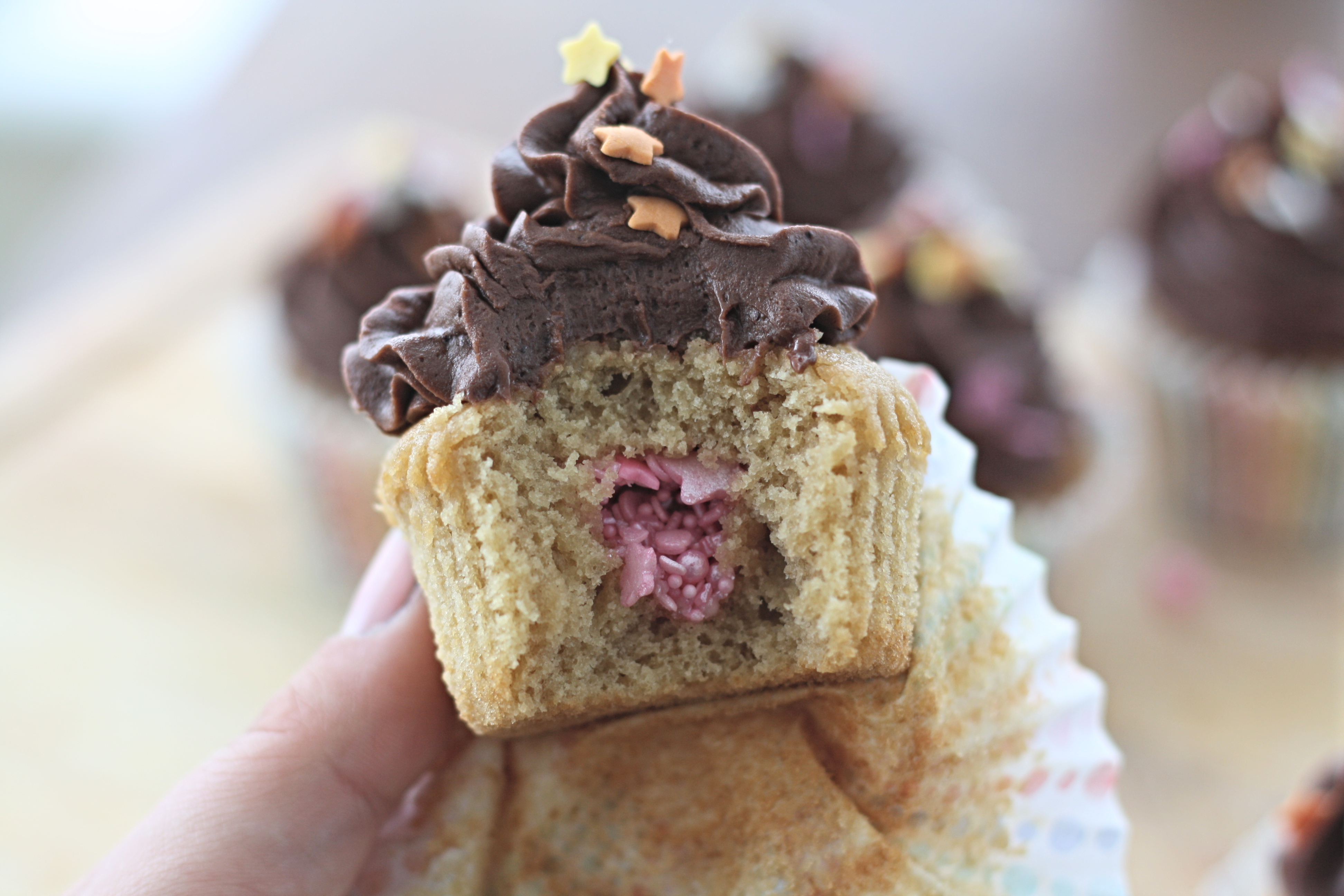 We're having a girl!
I was very surprised when they told us as I was sure it was going to be another boy. My sister and cousin have both had two boys so I thought I was going to get the same. We are all so excited to meet her 🙂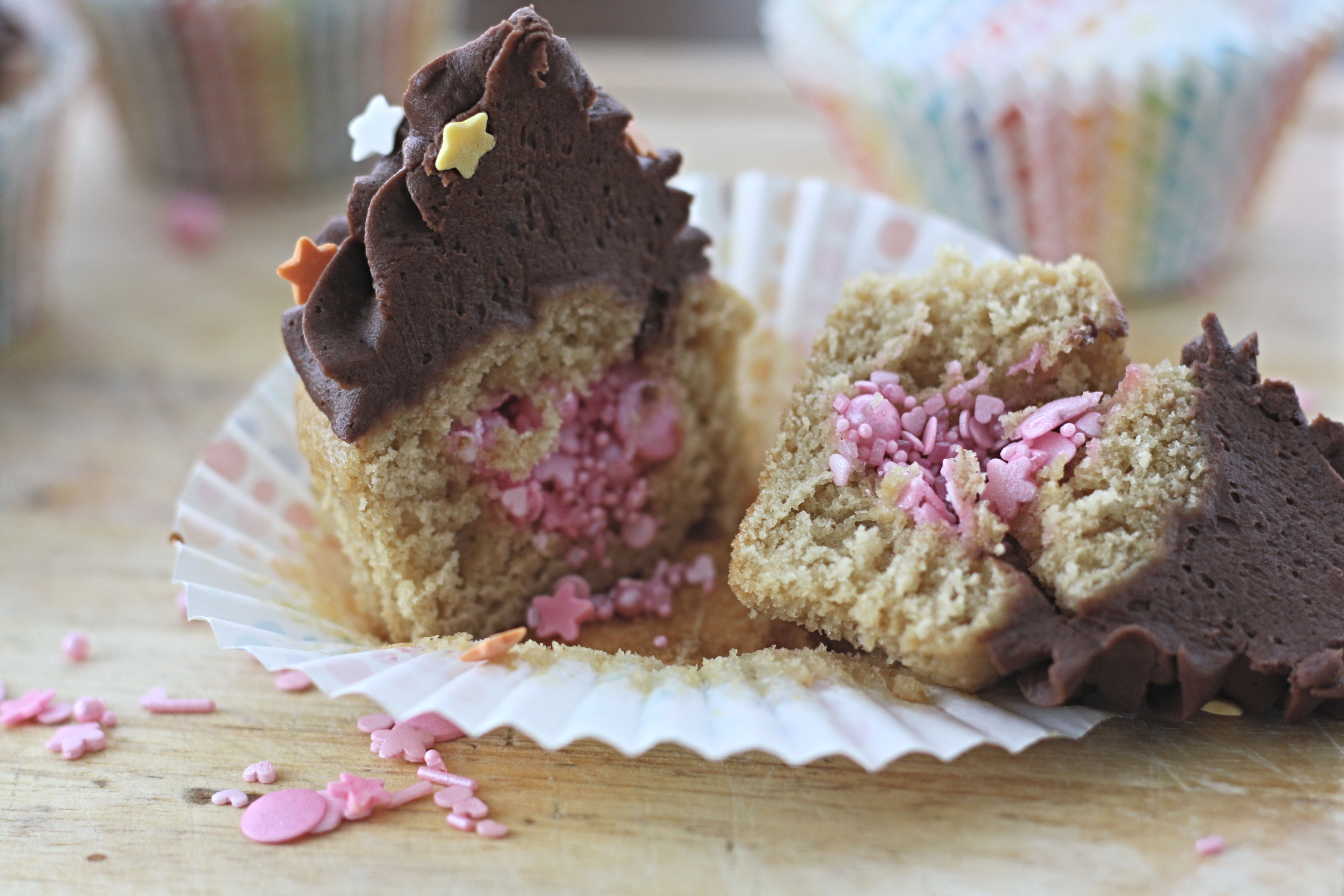 Are you having a baby and looking for a fun way to reveal the gender? Or maybe you're throwing a gender reveal party for a friend! Let me know if you love this post, I love to hear from you.
Lianne x
Gender reveal cupcakes
Ingredients
For the cupcakes
210

g (1 2/3 cups)

plain flour

1/2

tsp

baking powder

1/4

tsp

bicarbonate of soda

200

g (1 cup)

light brown muscavado sugar

115

g (1/2 cup)

unsalted butter

melted

3

egg whites

60

g (1/4 cup)

sour cream

180

ml (3/4 cup)

milk

2

tsp

vanilla extract
For the frosting
230

g (1 cup)

unsalted butter

room temperature

460

g (4 cups)

icing sugar

50

g (1.7 ounces)

dark chocolate

melted

65

g (1/2 cup)

cocoa powder

120

g (1/2 cup)

sour cream
For the decoration
Blue or pink sprinkles

for the cupcake centres

mutli coloured sprinkles

for decoration on top
Instructions
Pre heat oven to 175c/150c fan oven/375f. Put 12 cupcake cases into a cupcake tin.

Mix together flour, baking powder and baking soda in a bowl.

In another bowl add the melted butter. Whisk in the sugar and then whisk in egg whites, yogurt, milk, and vanilla extract until combined.

Mix the wet ingredients into the dry ingredients until combined.

Divide the batter between the 12 cases and bake in the oven for 18-20 minutes until a skewer inserted into the cakes comes out clean. Leave to cool.

In the bowl of your mixer add the butter and beat for a couple of minutes until the butter is light and fluffy. Gradually add in the Icing sugar, carefully beating between each addition. Once all the icing sugar is added it will be quite stiff, add in the cocoa powder, sour cream and melted chocolate. Carefully beat this into the mixture. Beat for a further 2-3 minutes to get a light and fluffy frosting.

Cut out the centre of each cupcake and spoon in a teaspoon of blue or pink sprinkles. Put the hollowed out piece back on top of the cupcakes.

Fill a piping bag fitted with a closed star nozzle with your chocolate frosting and pipe a generous swirl onto each cupcake. Finish them off with a few multi coloured sprinkles. Enjoy!
Pin my Gender Reveal Cupcakes to save them for later!