Our Master bedroom is next on our list of projects to start. It's going to be quite a task as everything in there needs to be done from painting the ceiling to re carpeting the floor. Let's start off by showing you how the room looked when we moved in.
This post is sponsored by Cheshire Mouldings and contains affiliate links, find out what that means here.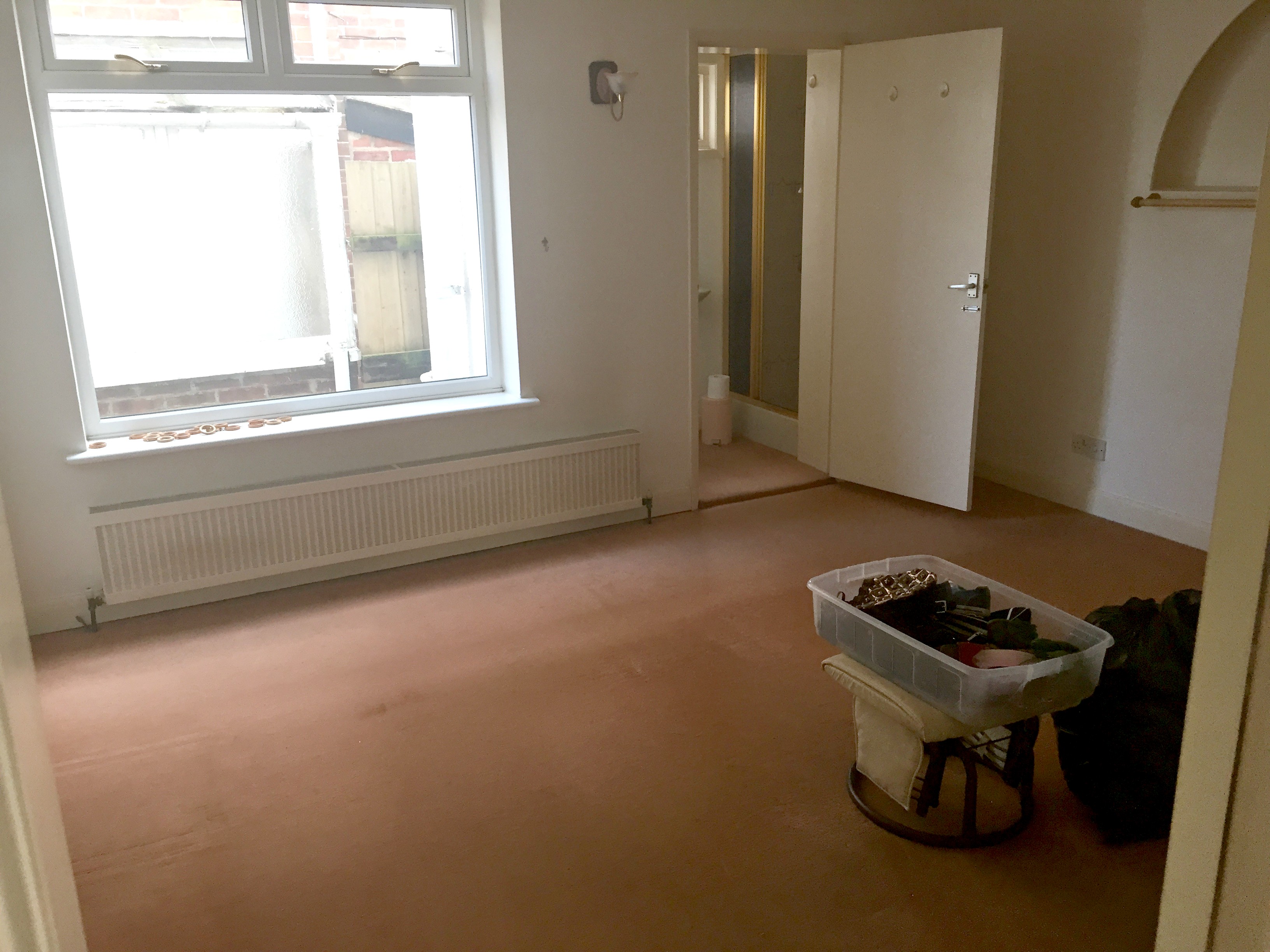 This photo is taken from the doorway, so to the left there are two built in wardrobes. The room is a very good size overall but because of the built in wardrobes, the window and radiator and the door to the en suite there are only two walls we can really put our furniture up against.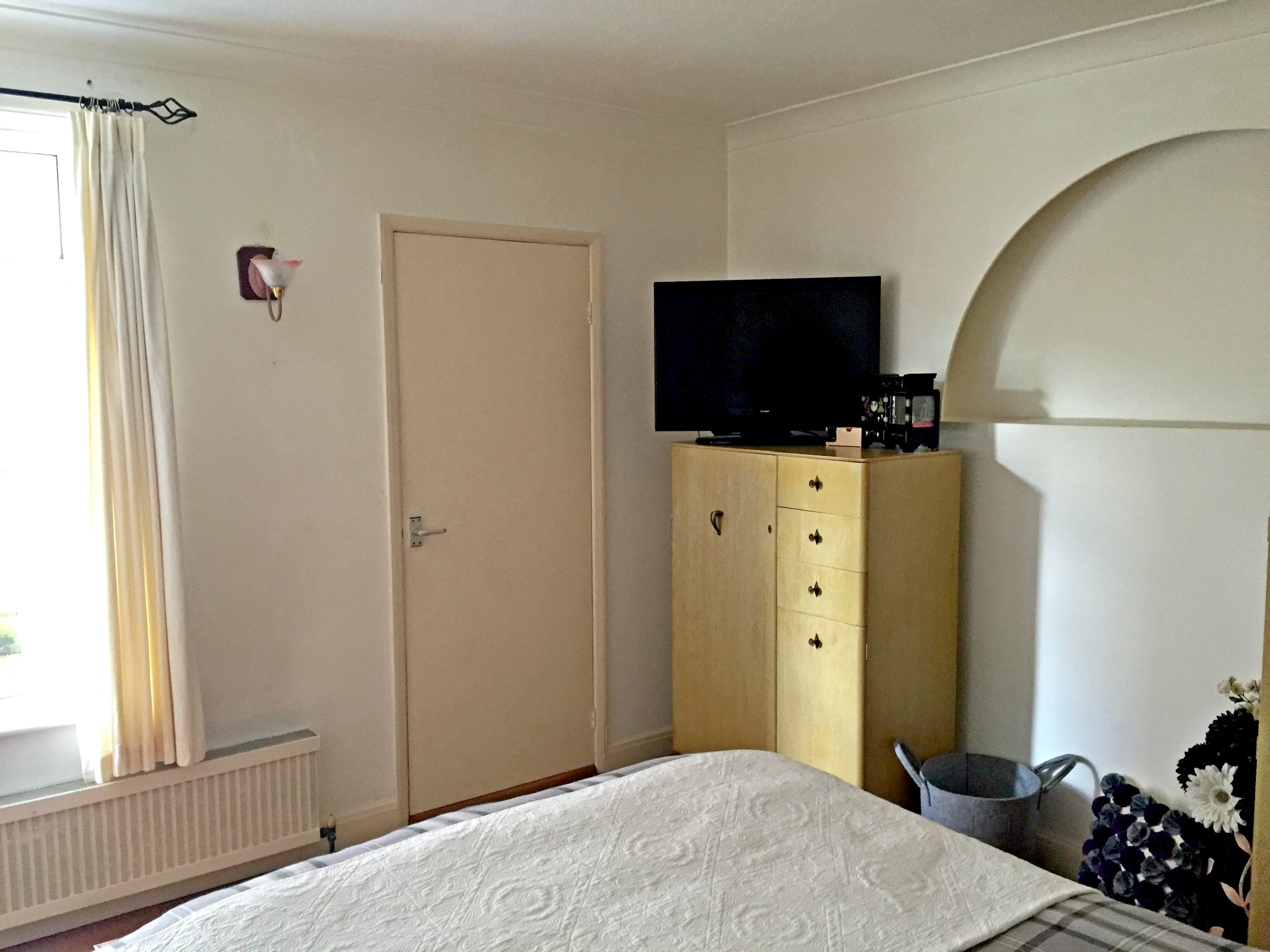 As you can see we've done lot's of work in here! Ok, that was a joke, we've done nothing in here but put our furniture in! The walls are still plain and we still have that awful terracotta carpet. Two and a half years of living here and I'm ready to have a bedroom that's a little more of a sanctuary!!
One thing that will make a big difference in this room would be a new door for the en suite. The one that is up is a very cheap plywood door with the cheapest handle. Cheshire Mouldings have a great range of doors to choose from! They have four ranges of doors: the traditional Cheshire , the popular shaker and the modern abbotsfield and modernus. My personal favourite is the abbotsfield!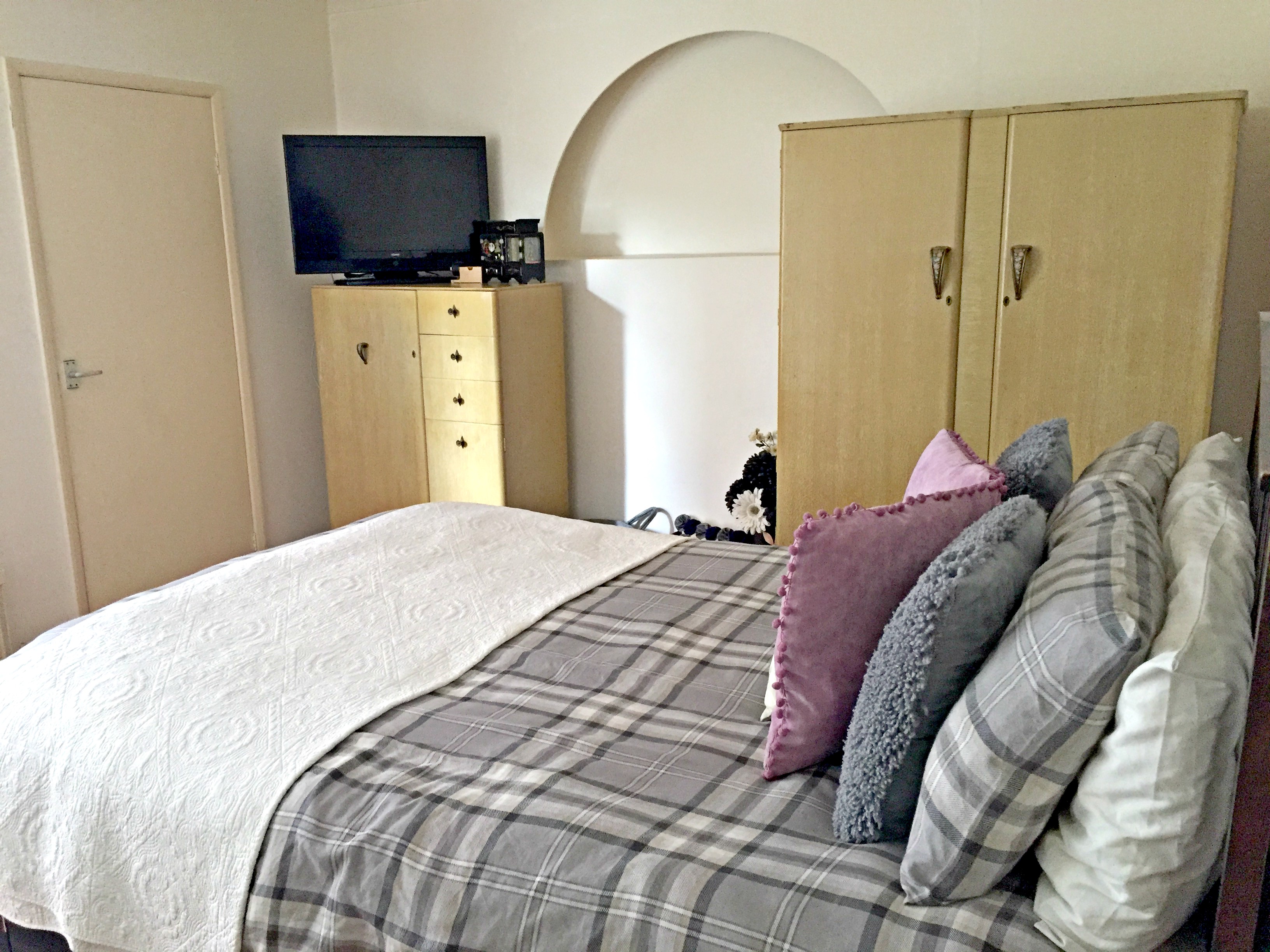 I'm planning a grey and purple colour scheme for the room using different patterns and textures to give the room a cosy, calming feel. The side wall has an archway feature that I want to bring out! It lights up so I would like to wallpaper the inside and add some pieces to the shelf.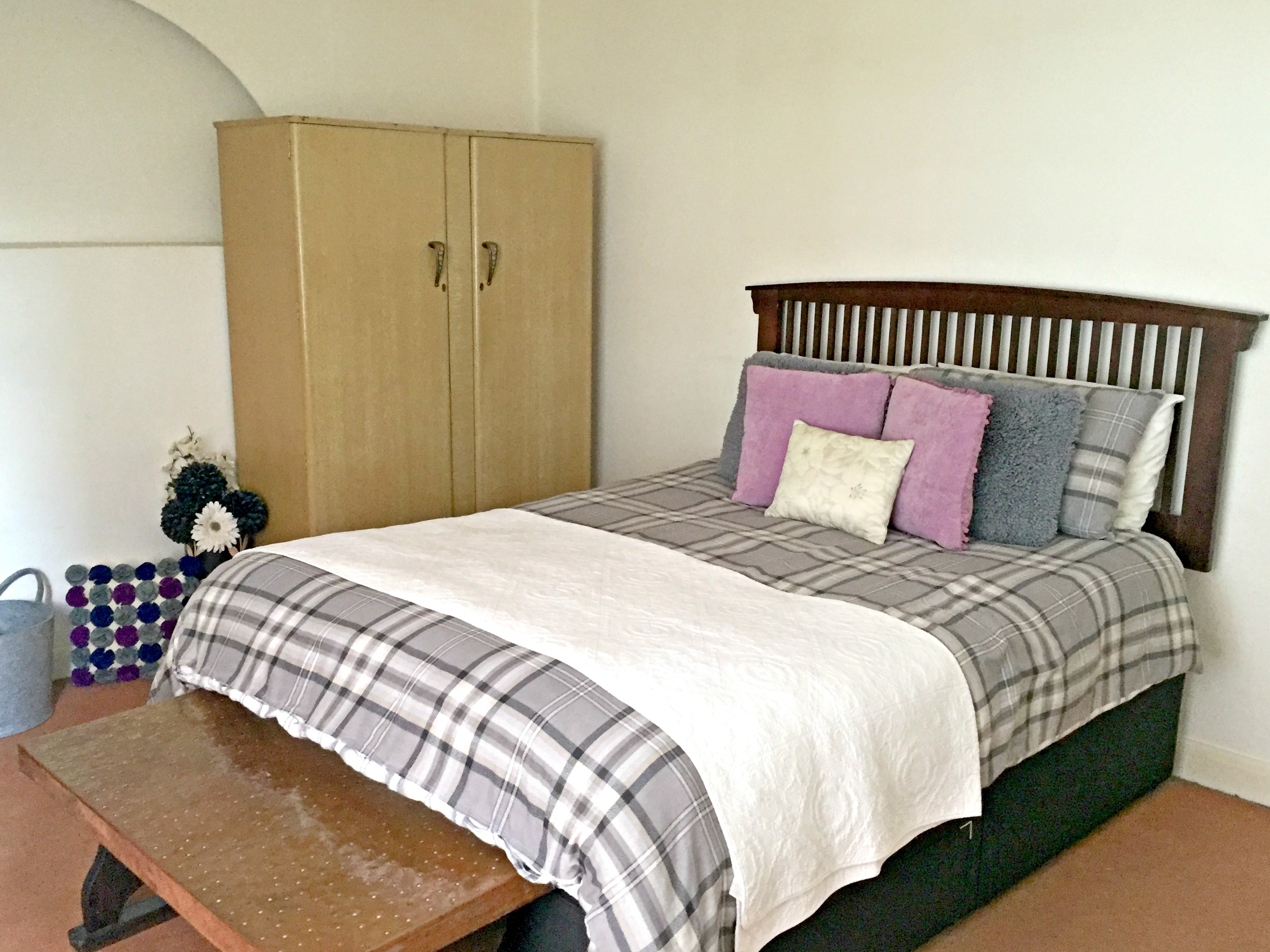 I inherited this bedroom furniture set from my Mum who had it from her Mum, my Nan. I remember as a child going into my Nan's bedroom to just look at the furniture lol, I would open and close the drawers and sit at the dressing table. I loved the handles, They have a beautiful stitching detail!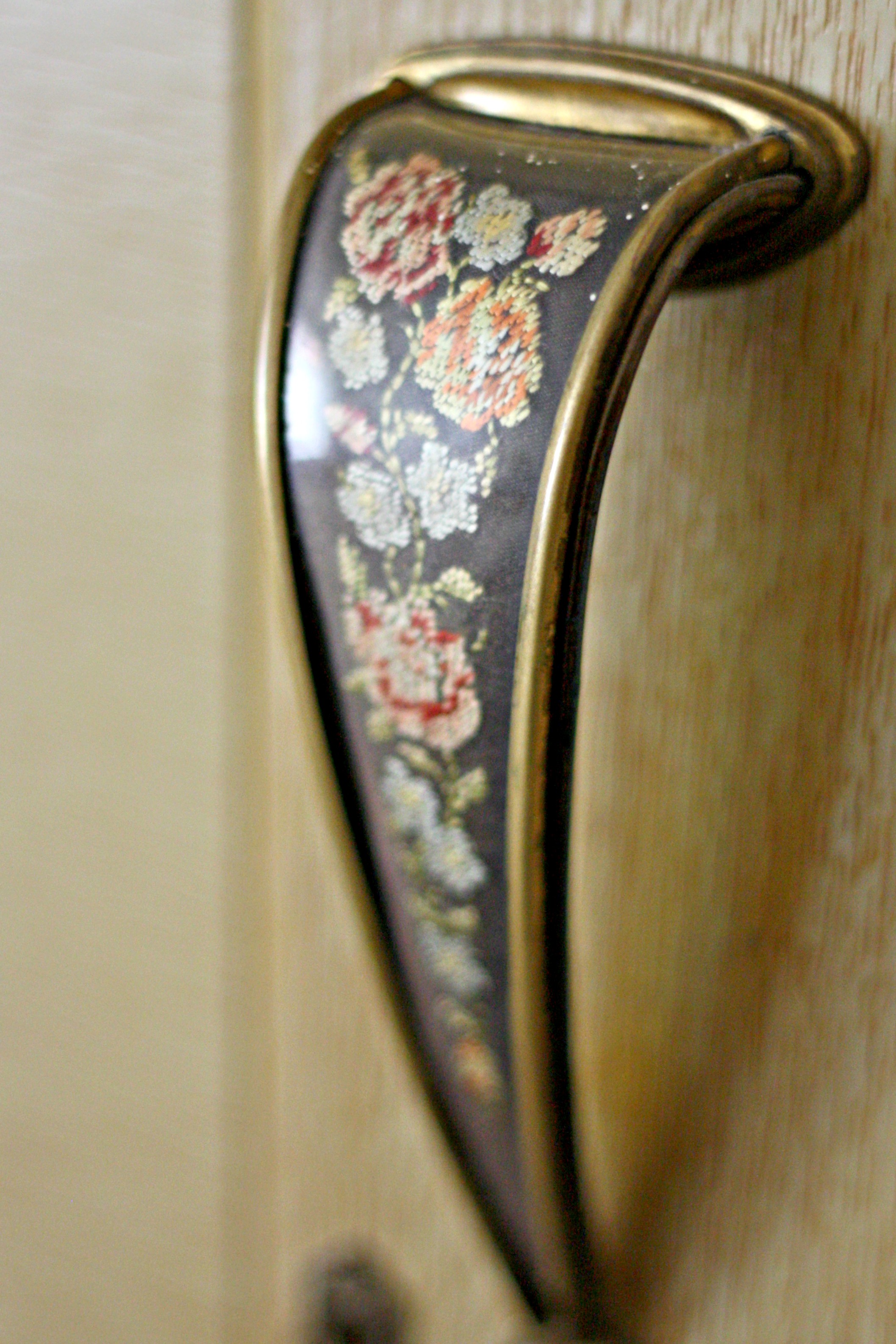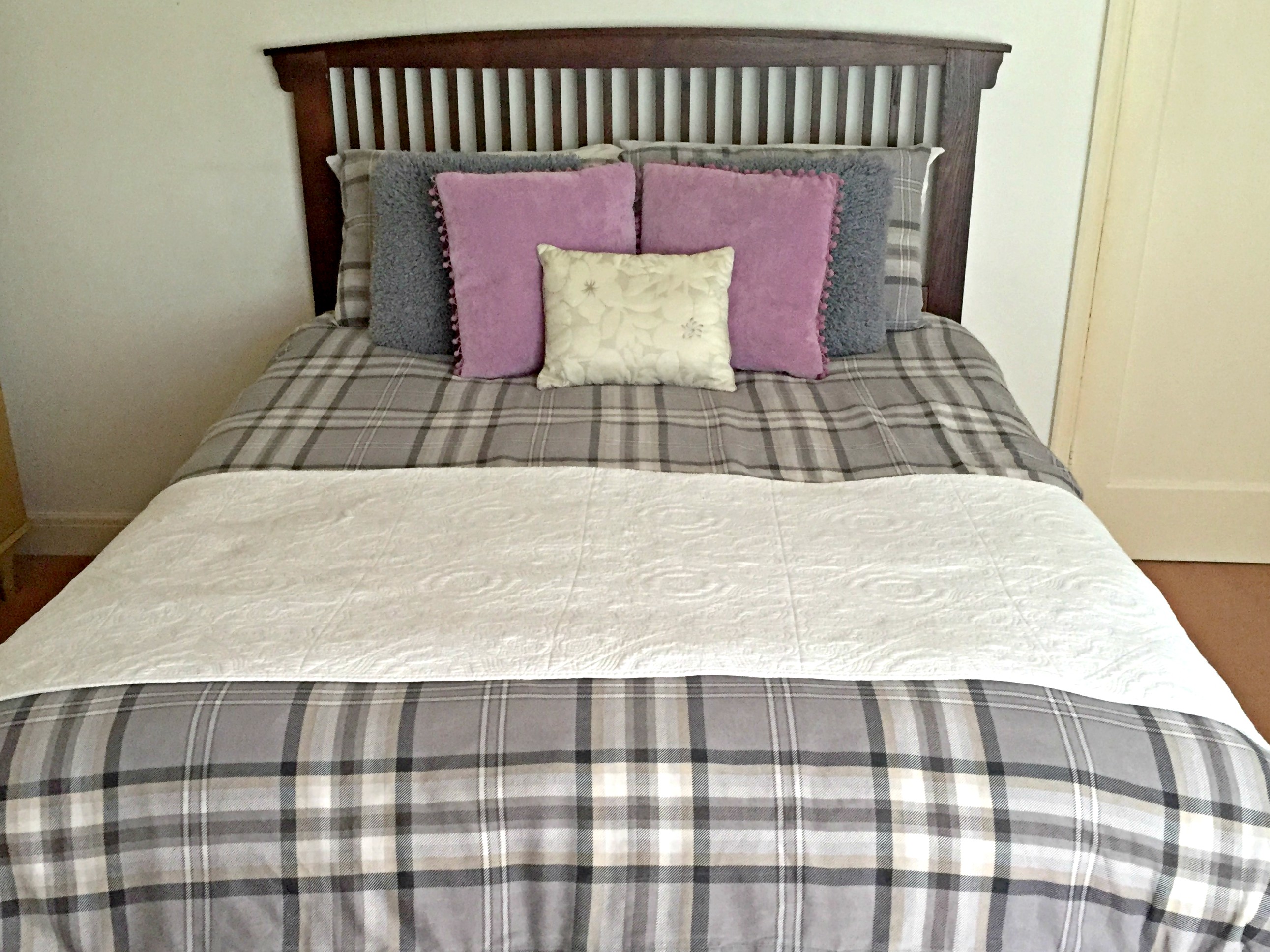 We need to either upcycle the headboard to make it match the bedroom set or maybe get something different! I can't quite decide at the minute. I think my bed needs a few more cushions, Shaun does not ha ha! You can see the kind of look I want the finished room to have from our bedding with the different textures and the colours.
Shop our bedding!
UK Links:
US Links:
Our Master Bedroom is going to be a lot of work but I'm looking forward to getting started and showing you the big reveal very soon!
Lianne x
Pin Our Master Bedroom – The before pictures and our plans to save it for later!