My name is Lianne and I like to spend ridiculous amounts on my children's clothes. Joking aside I have always overspent on both Mason and Noa's wardrobes. Buying things because they were cute, because they didn't have something in that colour, because it was on sale etc etc. 😀 😀 As we have been knuckling down on our budgeting this year spending on clothes has had to be cut! (and it's better for the environment) That is why I'm sharing Noa's 12-18 month capsule wardrobe today.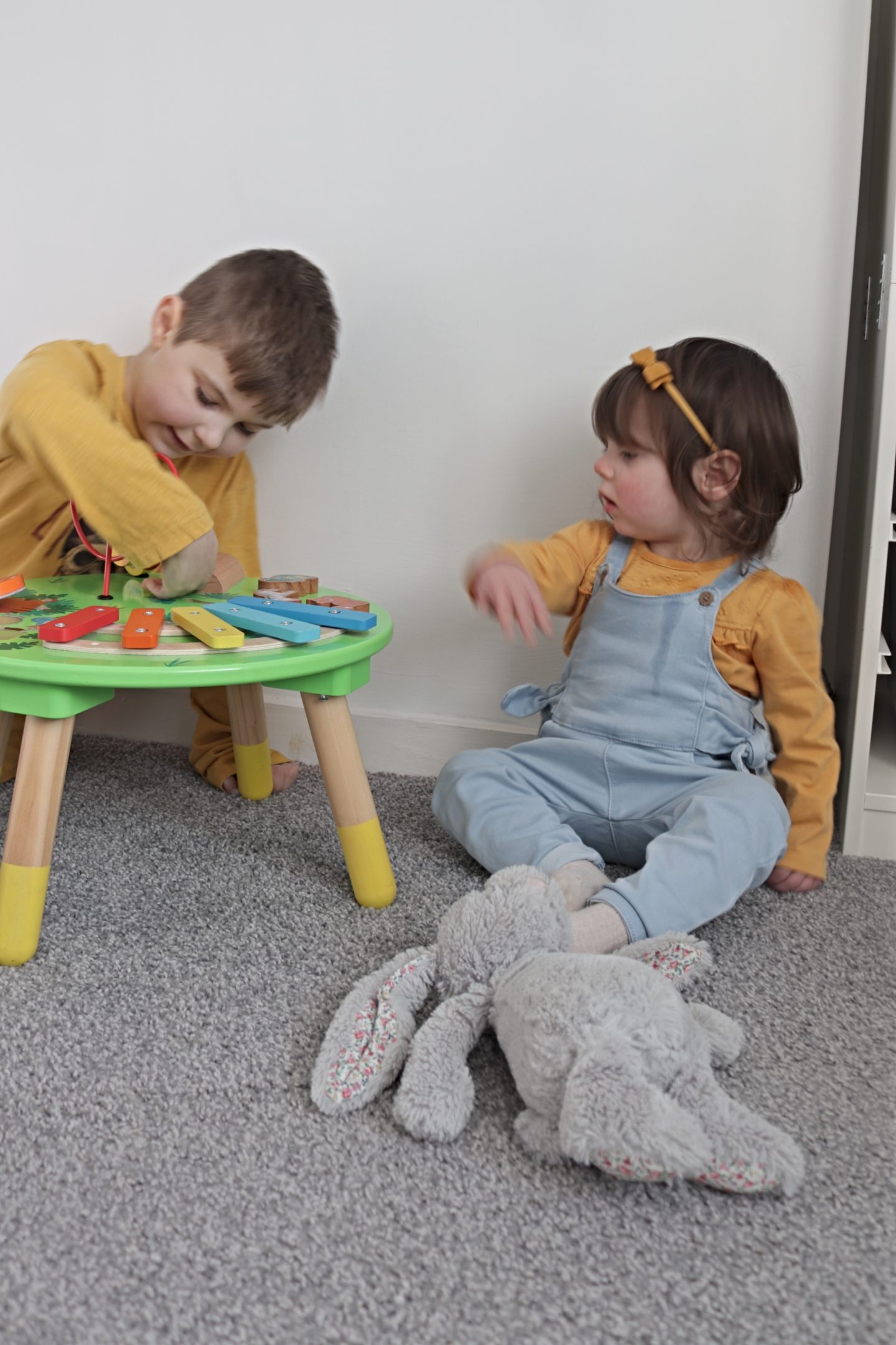 This is completely off topic for my blog but dressing my kids is something I really enjoy doing. I love to put their outfits together and to make sure that they always look their best. Mason is getting to the age now where he wants to pick his own clothes so I will make the most of it while they are both young. Mason's favourite way to dress at the moment is to pick one colour and everything he wears has to be that same colour. This is entirely the fault of the Power Rangers!! So he will wear all blue and be the blue ranger or all green and be the green ranger and so on and so forth 😀
So back to the 12-18 month capsule wardrobe. I wanted to buy as few items as possible but have enough that I could mix and match all the items to make lots of outfit combinations. Even though Noa is 18 months she is only small and has just had a growth spurt so is going in to size 12-18 clothes. We bought all of these items a couple of weeks ago now and I don't think she has worn the same outfit twice yet. I decided to share what we've bought incase anyone else has this problem and wants to buy less too.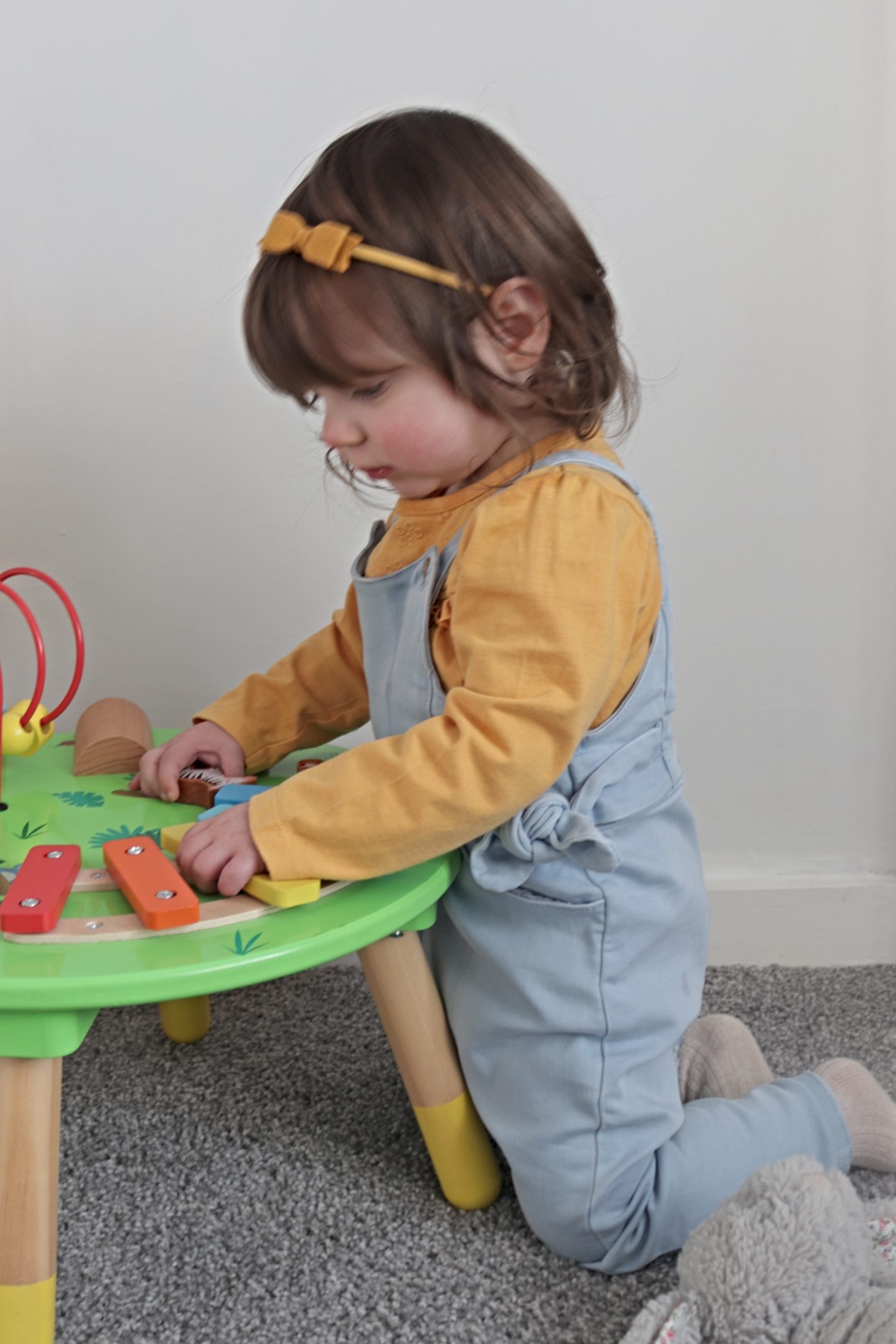 To be honest these tips would help with anyone's wardrobe even if you don't want a capsule wardrobe and are just buying some new clothes. Step one should always be done before you go shopping for clothes as it ensures that you are going to get plenty of wear out of everything you buy. The less fast fashion that ends up unused and thrown away the better. So step one is to see what you already have!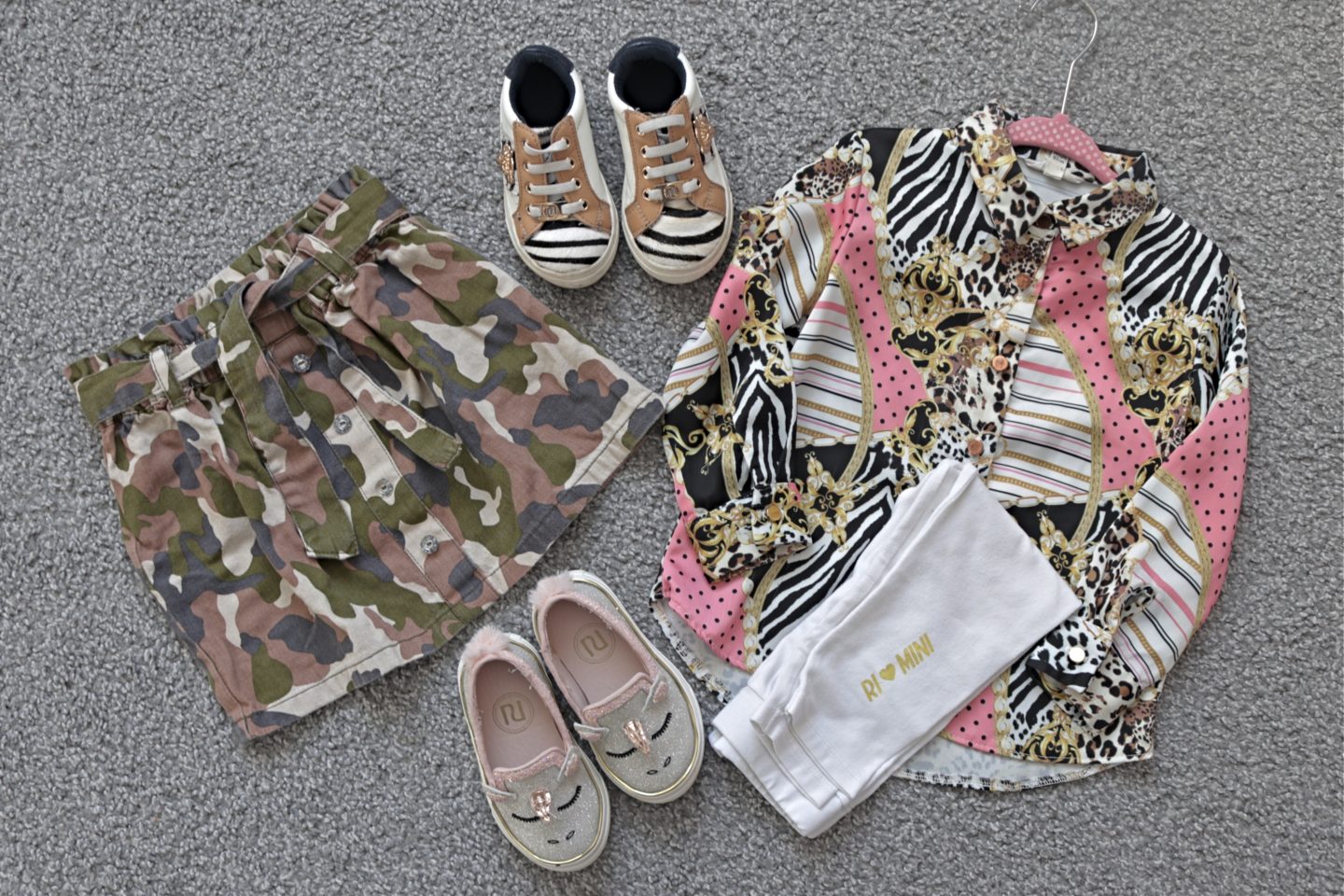 Above are all the items that Noa already had in 12-18 size plus the two pairs of shoes she owns in the shoe size she is right now (I've linked the unicorn trainers which are the only item still available online). The black, white and tan trainers go really well with Ochre, blue, black, white and grey and the pink unicorn trainers go well with pink and grey. So that anything we bought would go with either of these pairs of shoes, these are the colours we stuck to when shopping. Even though there were plenty of cute things in other colours!!!! You can see everything and the links below.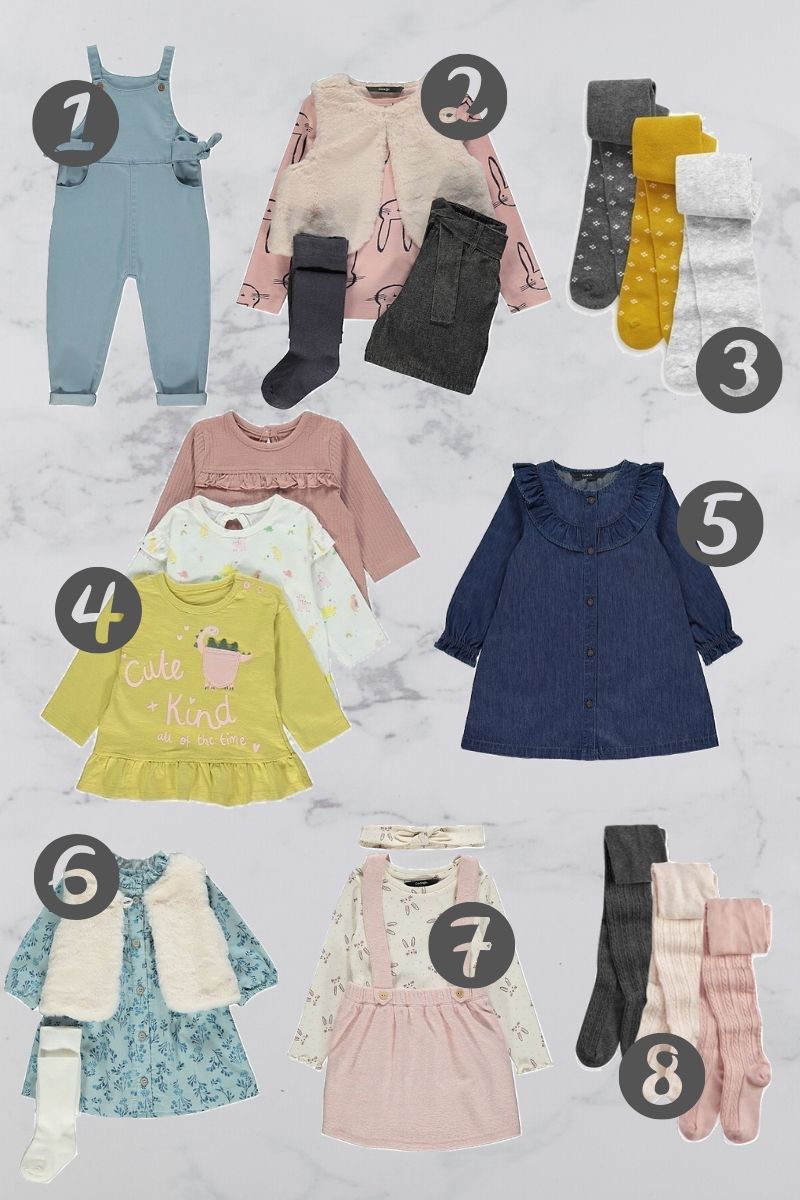 All the clothes came from George at Asda and the tights from Next. The set of tops we purchased were different to the pack pictured and linked but I can't find the actual ones we bought online. They were in these very similar colours though with a ochre coloured top a deep pink top and a beige top with flowers.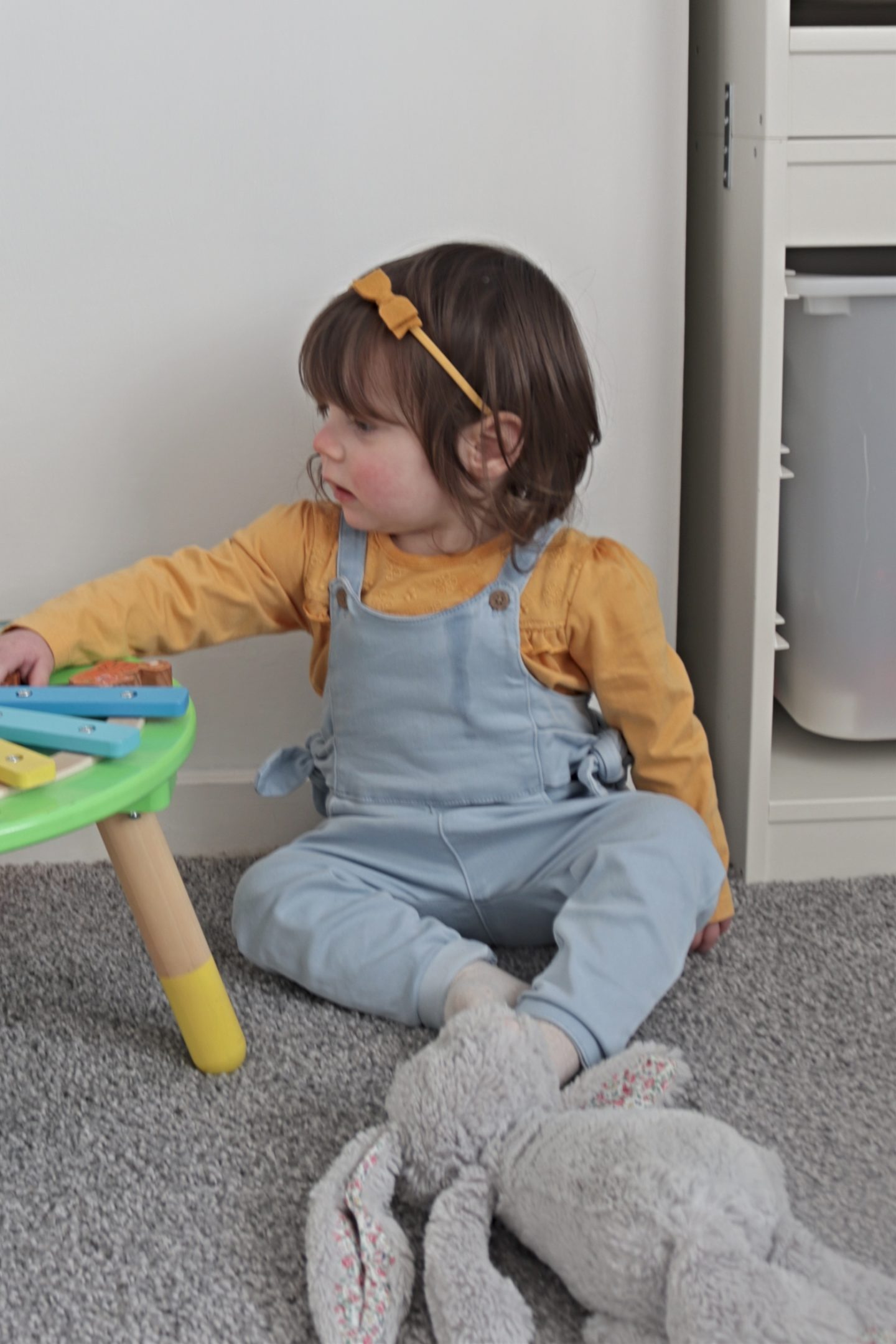 We got a few outfit sets as each piece can be mixed and matched with other things. Also multi packs of tights and tops in different colours can make lots of different outfit options. The denim dress for example can be worn with ochre tights and the zebra print trainers and then with pink or grey tights and the unicorn trainers. The different tops can be mixed and matched with the dungarees, the shorts from outfit two, the skirt from outfit 7 and the camo skirt we already had.
I would say that we halved what we would normally spend on clothing by shopping this way. I will be thinking a lot more about what we already own next time I buy any clothes, no matter who in the family it's for!
Lianne x
Pin Noa's 12-18 Months capsule wardrobe to save it for later!