I love Halloween, it's my birthday the day before! I also love Halloween decorations but when it comes to putting them inside my home I prefer them to be a little more glamorous and fit in with my decor. That's why, when I found these skulls for £2.99 in Home Bargains, although I think they are pretty cool on there own, I wanted to glam them up a little. So they became my project for this month's #DIYBlogChallenge, I hope you enjoy my Glam Halloween Skulls!
This post contains affiliate links, find out what that means here.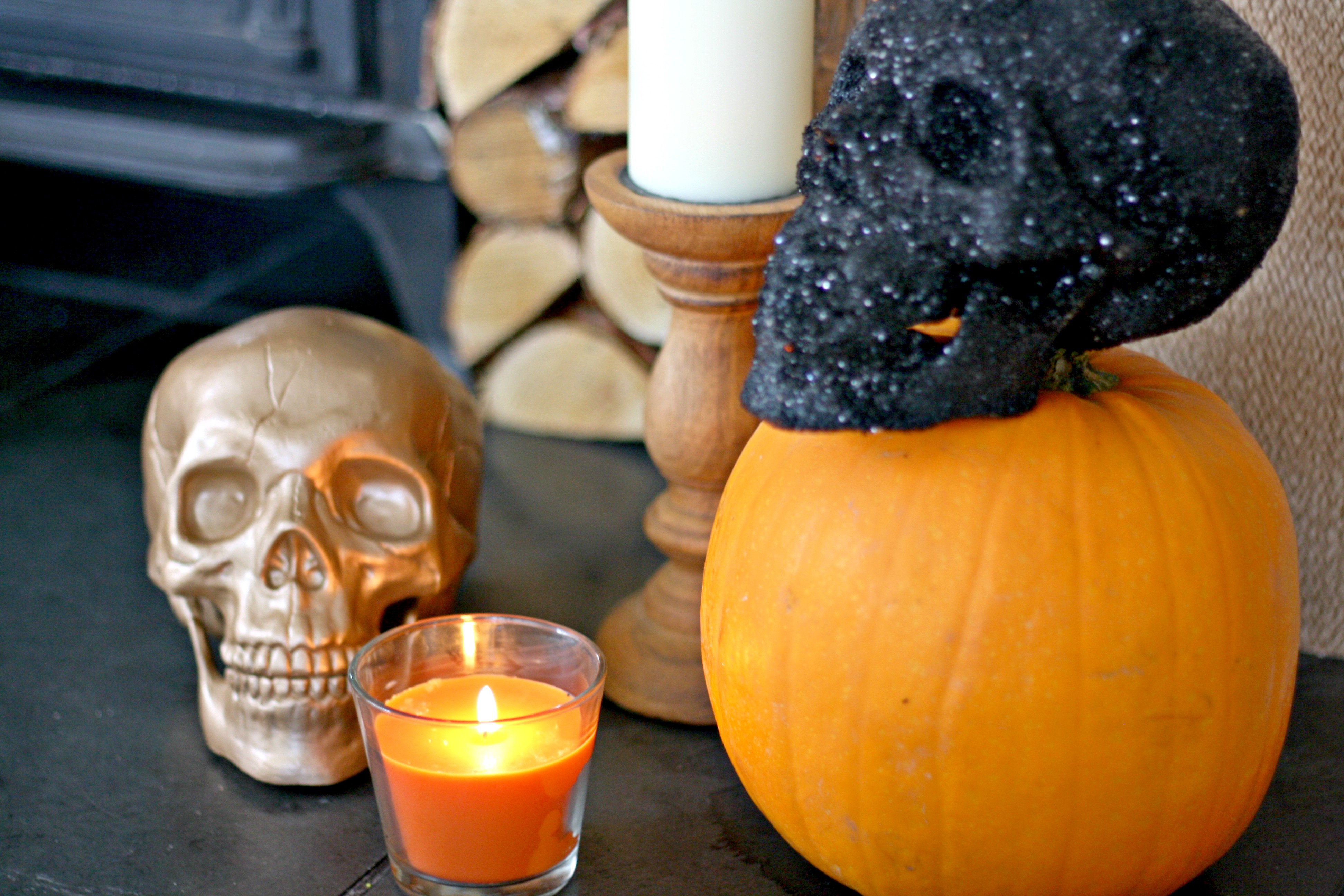 I've decorated them in two different ways. One I've glittered and one I've painted.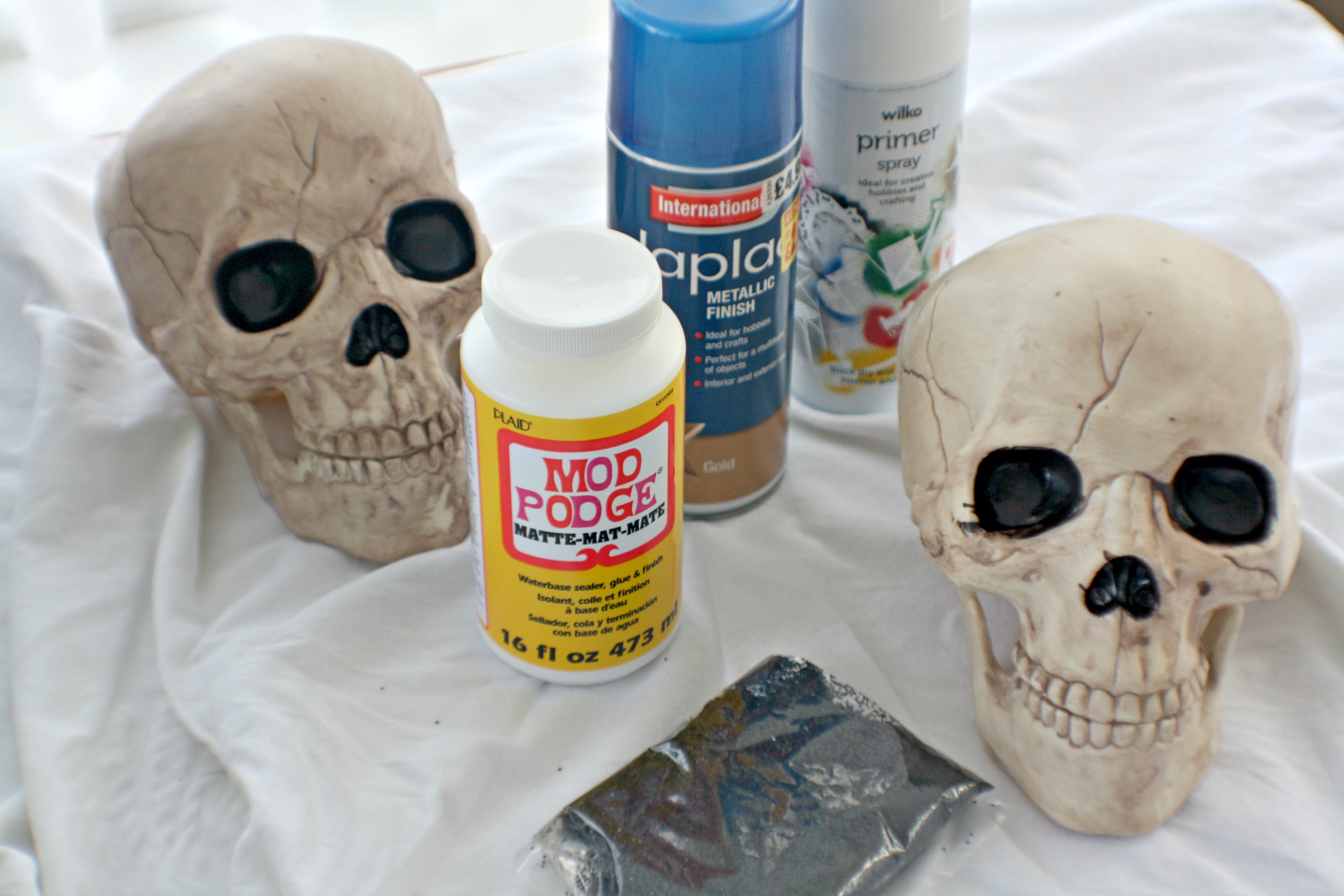 Although I purchased these skulls from Home Bargains they are not available online so here is one similar, along with gold spray paint and primer. You will also need glitter and GLOSSY Mod Podge. I've put that in capital letters as in the pictures you can see that i used Matte. This was all I had which is why I used it but it did dull the glitter a little. This would not be a problem using glossy Mod Podge.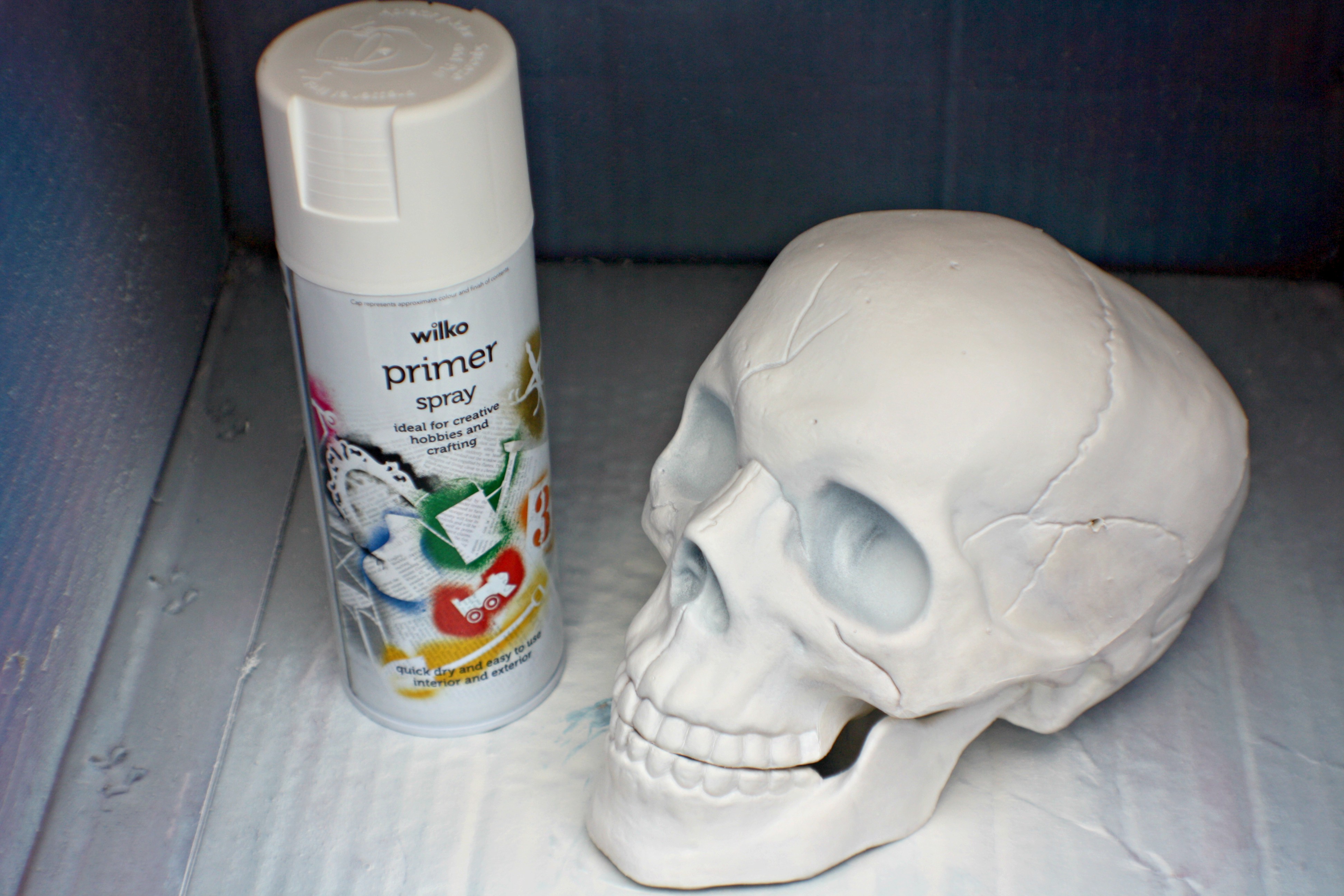 The gold skull is so easy! First spray with a coat of primer. I sprayed one side, let it dry then turned it over and sprayed the other.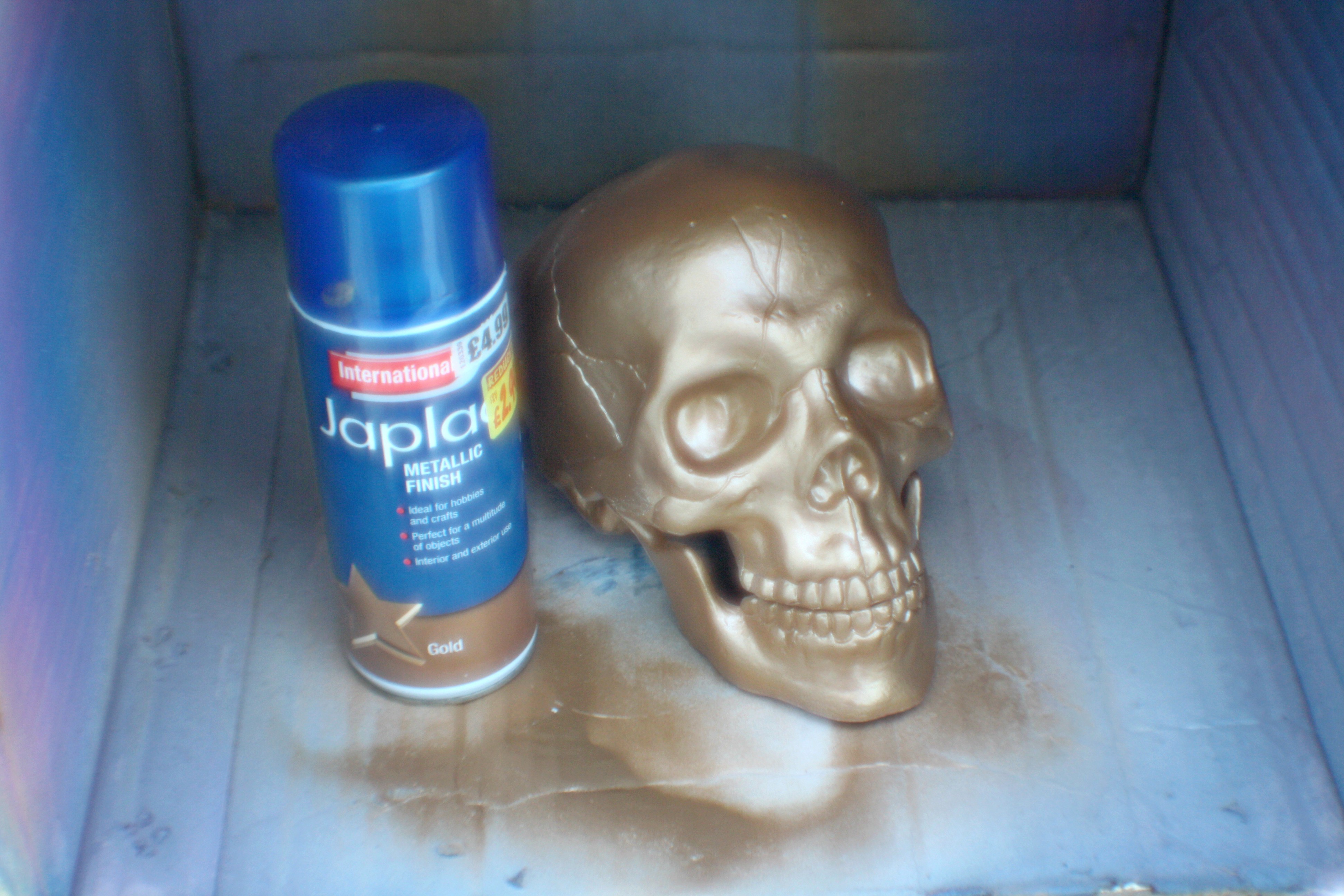 Then repeat the process, but this time with the gold spray paint. Lot's of thin coats is always better than trying to spray one thick coat! It will run if you do this so be patient.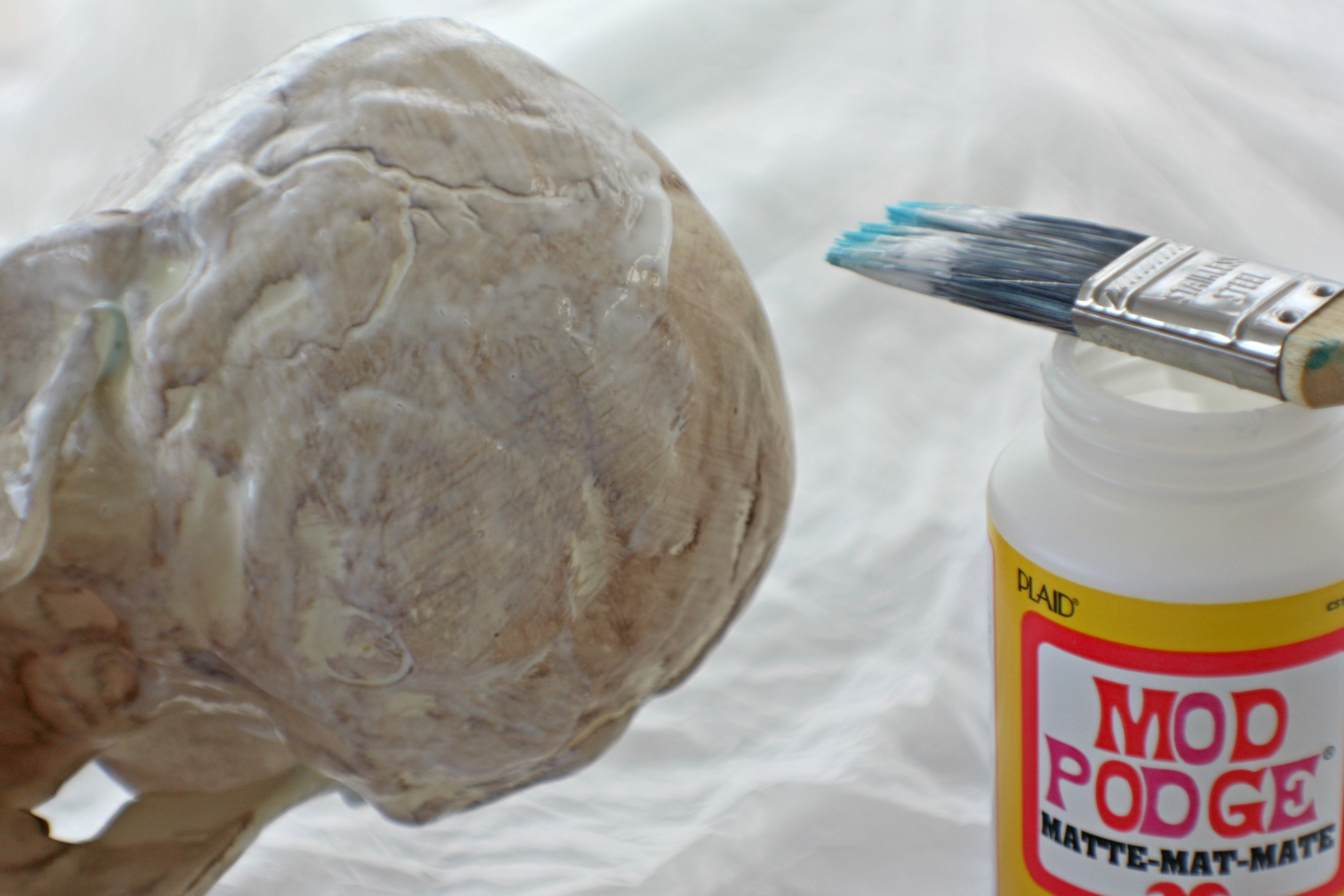 The glittered skull takes a little longer but is just as easy. Its best to do the top first and then the bottom so you have somewhere to hold onto the skull. Cover the top with GLOSSY Mod Podge.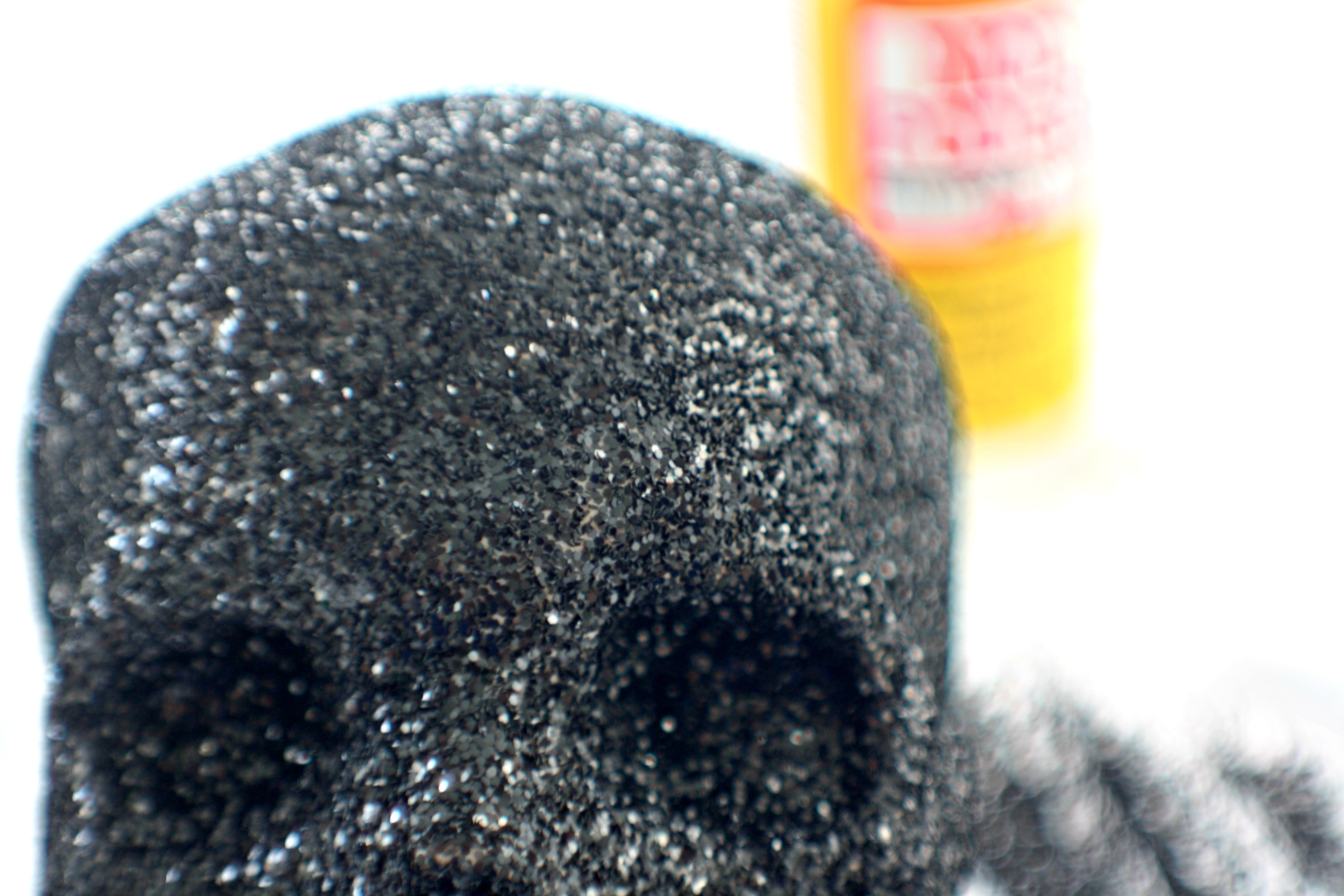 Over some newspaper so that you can easily collect up the glitter, cover your Mod Podged section in the glitter so it's covered. Leave to dry and then repeat this process on the other half so it's completely glittered.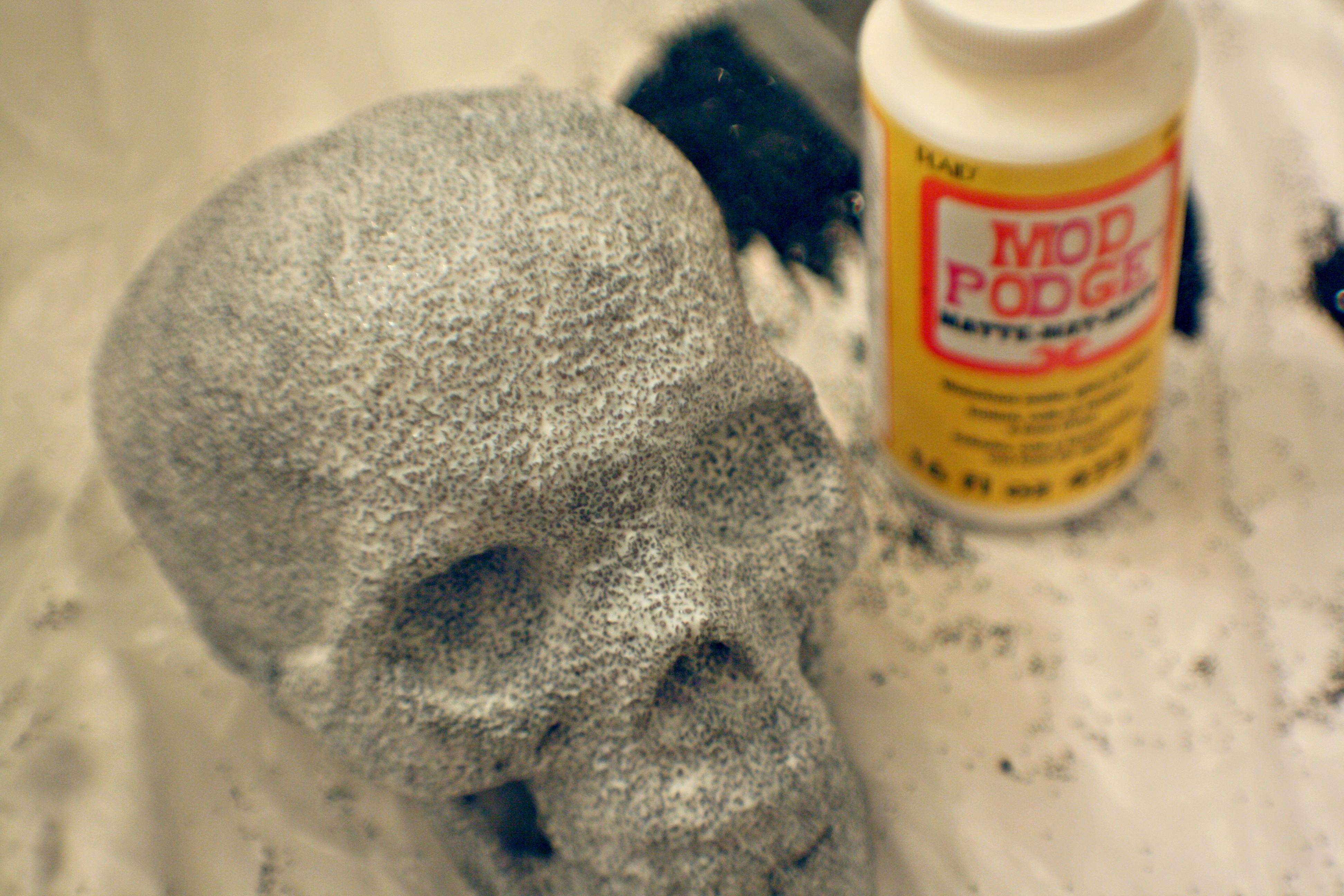 Once your skull is covered in glitter and dry, Cover the whole thing in a coat of GLOSSY Mod Podge. This seals the glitter in so that it doesn't end up all over everything.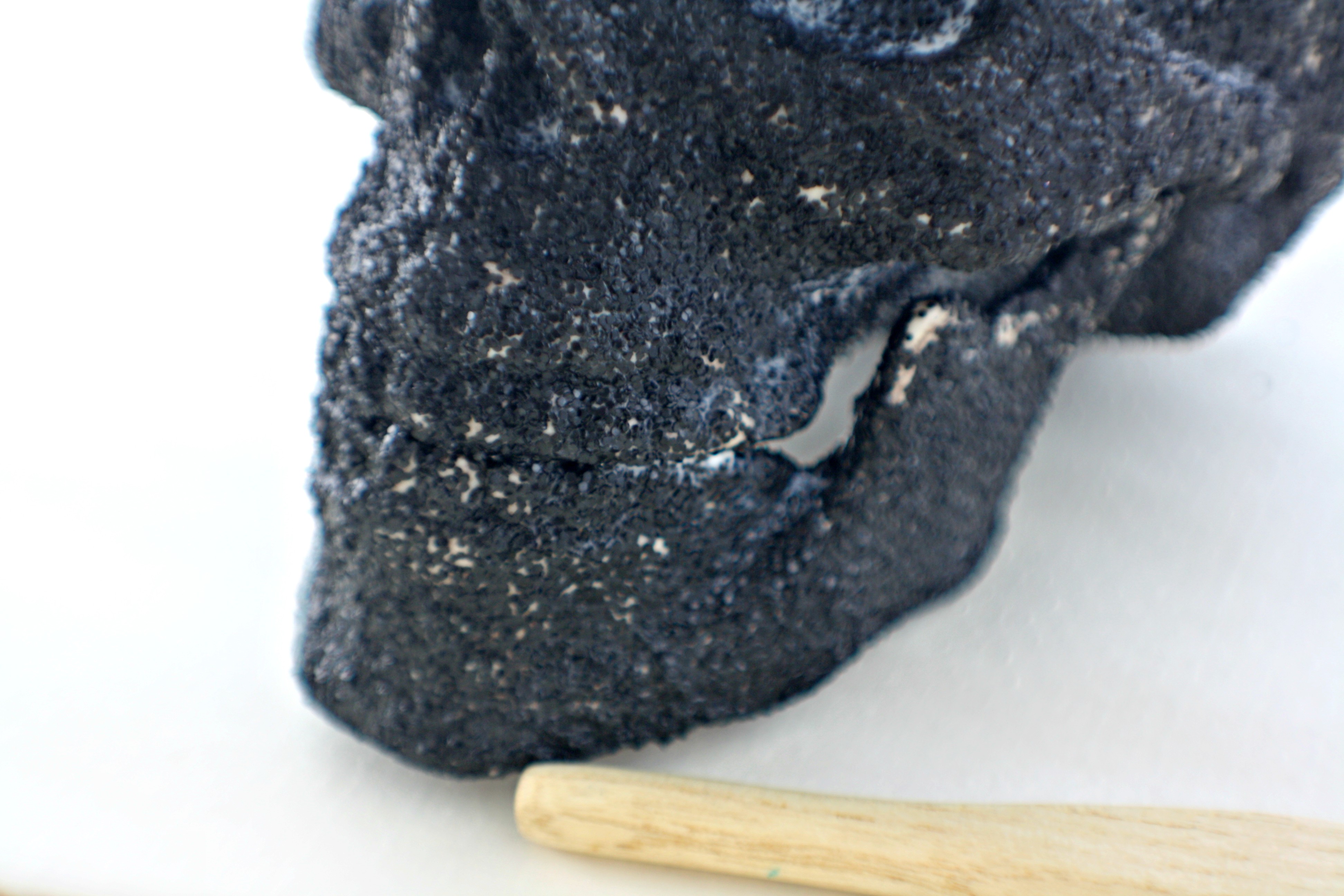 Once the Mod Podge was dry there were a few patchy areas, I just went back and re-glittered these.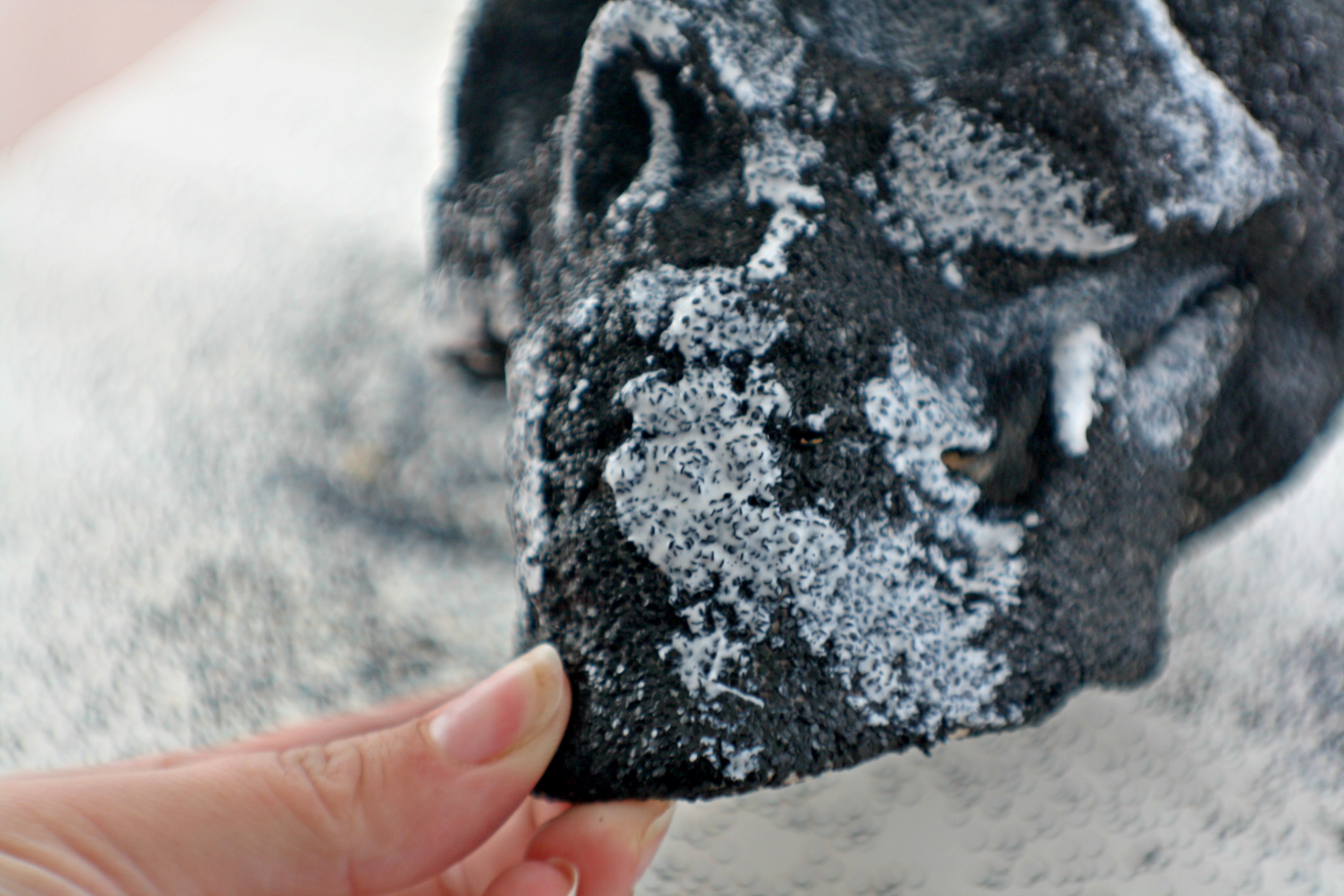 I hope you love my project for this month's #DIYBlogChallenge! Now it's time to check out the other projects from my blogger friends!
Lianne x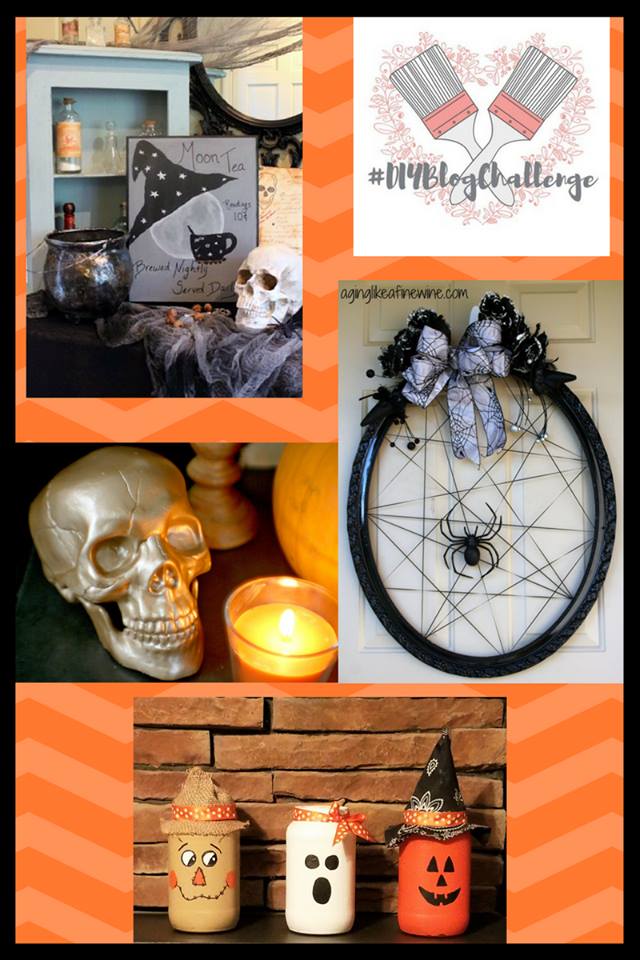 Raven Would
Pin my Glam Halloween Skulls to save them for later!