My first ever upcycling project, Before and After Occasional Tables! As it was my first upcycle I thought I would stick with something simple. So when I found these tables for a fiver I snapped them up.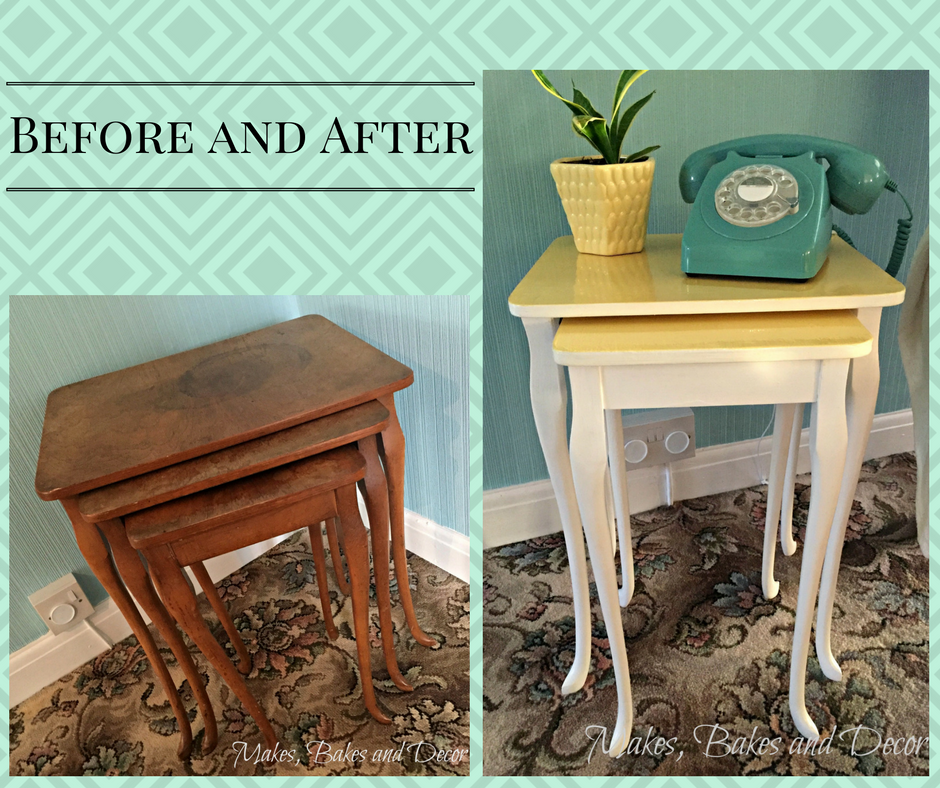 Before I carry on I would like to stress that this carpet came with the bungalow and we will be replacing it haha! Anyway I picked up these tables for a fiver from a house clearance. They looked like they would be pretty easy to spruce up but they were in a sorry state! The tables were very stained, two legs had fallen off completely (I propped them up for the photo) and the legs that were attached had been fixed at some point but not fixed straight!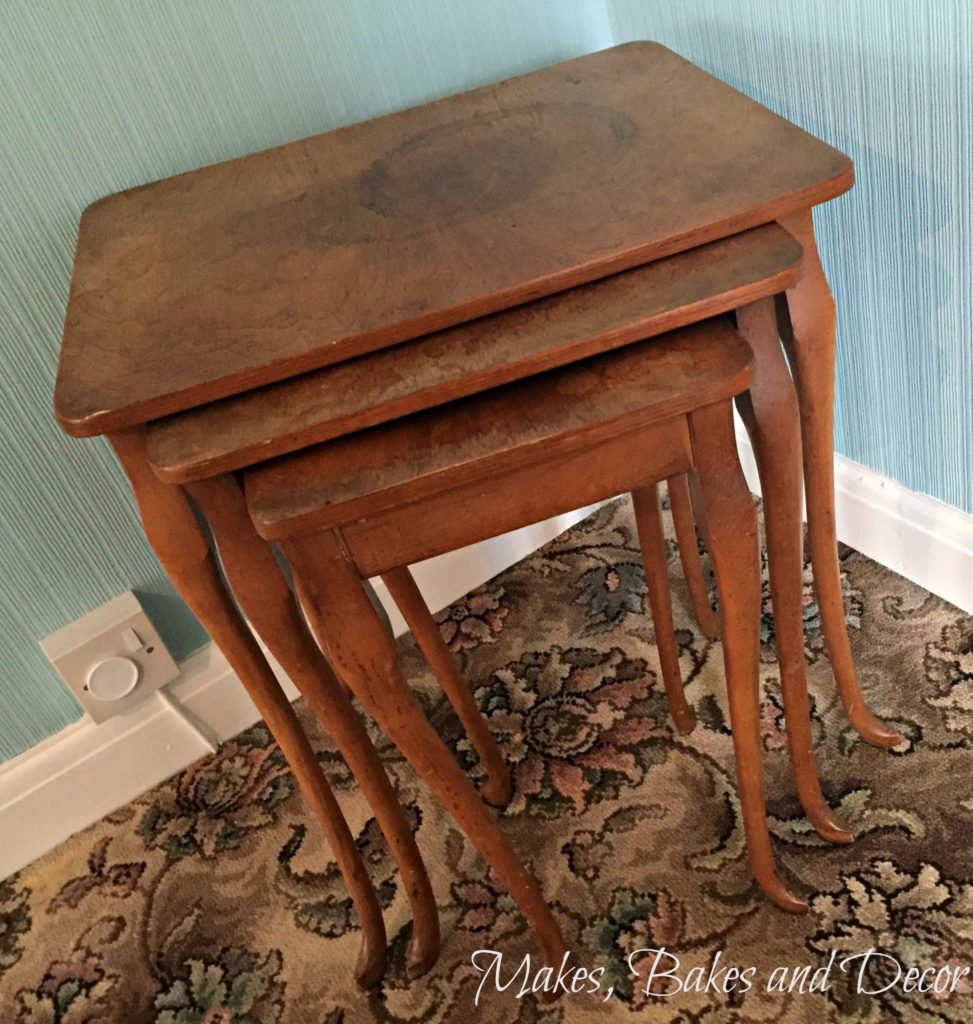 Just look at these sad little tables that nobody wanted with their wonky little legs!
I was looking for something to go next to my reading chair in my office/library space as that is where I wanted to put my (amazing, best ever!) retro phone. Also for somewhere to put my drink etc whilst I was sat there. So I saw them and I bought them. When I got them home I found that the legs on the largest table had warped and I just decided to keep the two tables instead of trying to fix the legs on the third (is there a way to straighten wooden table legs???).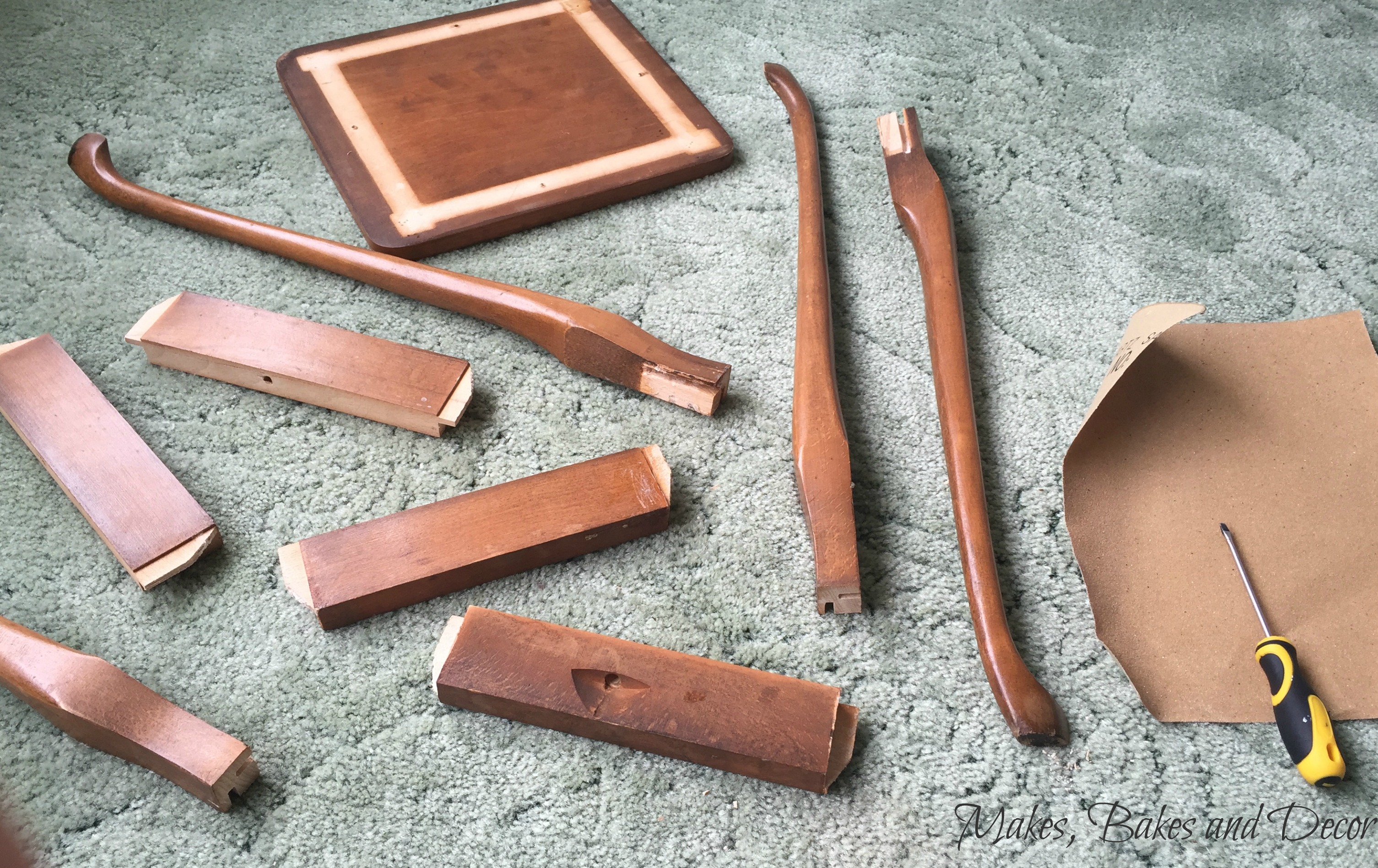 The first thing I did was take them apart to clean off all the glue from their dodgy repair. I used a screwdriver and sandpaper to remove it. It came off quite easily, it wasn't very good glue. I then used wood glue to put it back together, gluing the legs straight this time! Once the glue had dried I gave the table a sanding all over. I think they just had a wood stain on because they didn't take long to sand down.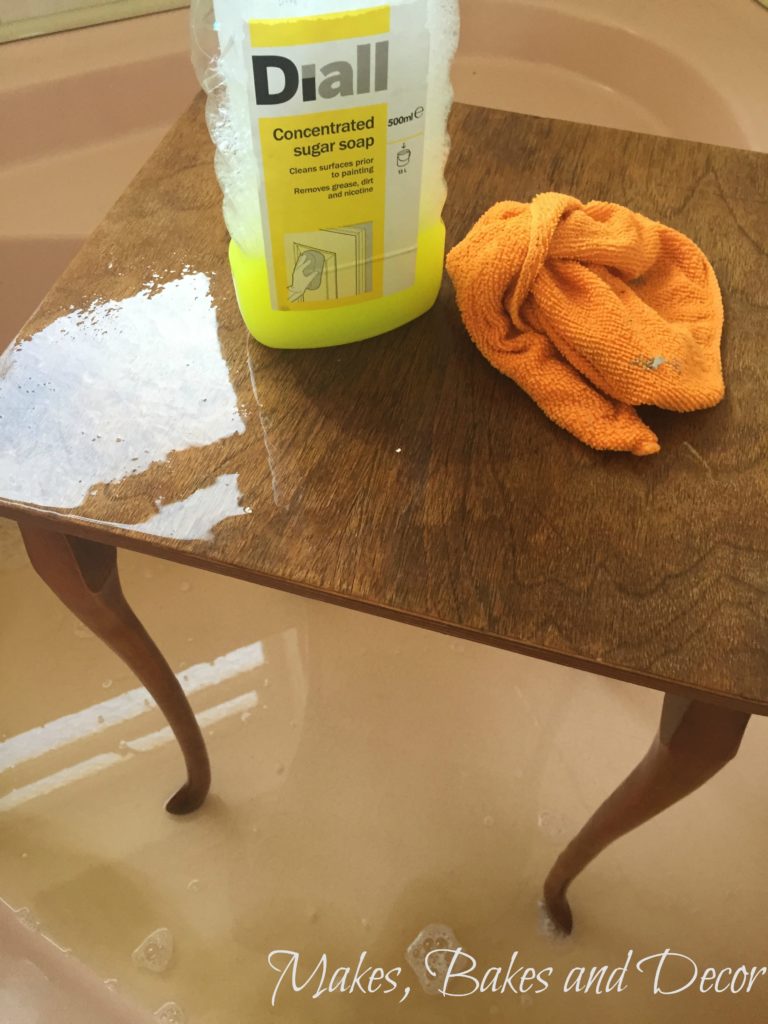 After sanding I washed them down with sugar soap (the bath seemed the easiest place to do it), this gets rid of any grease and grime ready for the paint. Just look at the colour of the water!
I used white wood gloss so I didn't bother with any primer not sure if this is right or wrong but it's what I did. It seemed easiest to turn it upside down and paint the legs first. It took 3 coats! Once dry I turned it the right way up to paint the surface, I gave it 2 coats of white gloss first to make sure the colour would be even.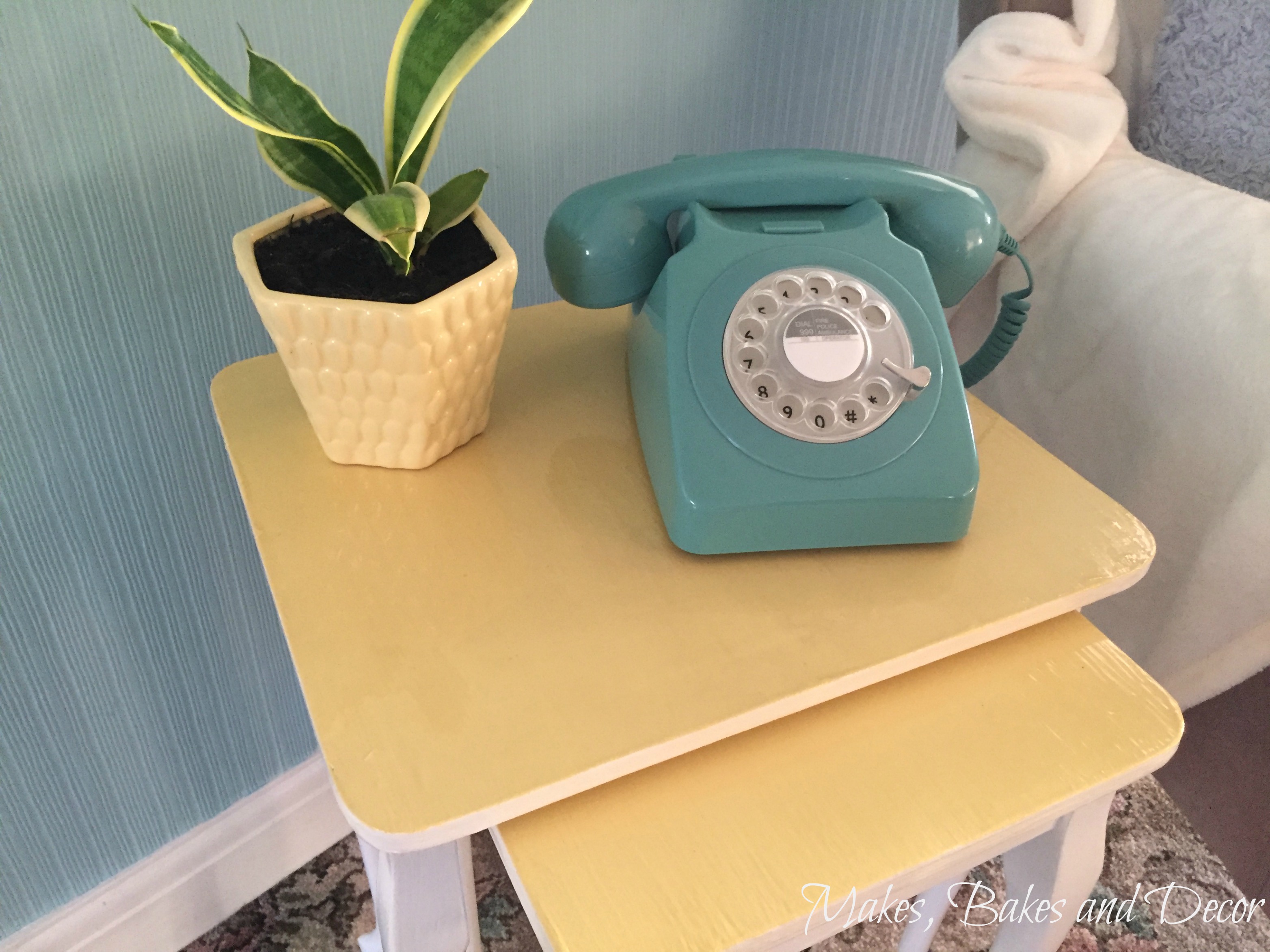 I chose yellow for the top because the room is painted duck egg blue and I just love how the colour yellow looks against it! The paint was just a tester pot of emulsion and I gave the top 2 coats.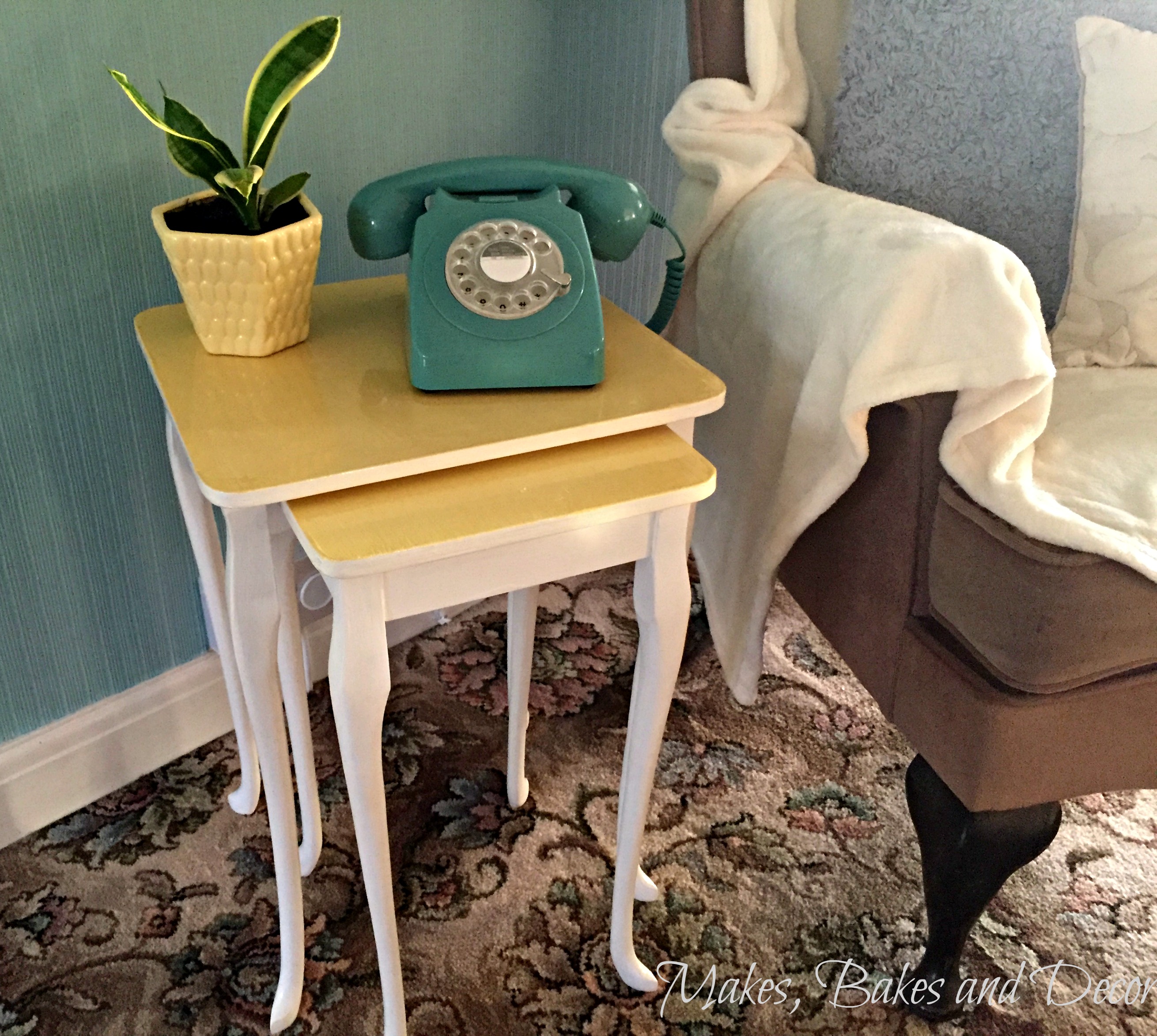 Finally to finish them off they got 2 coats of clear varnish, only on the top and round the table top edge to seal off the yellow emulsion. Plus it gives them a nice shine!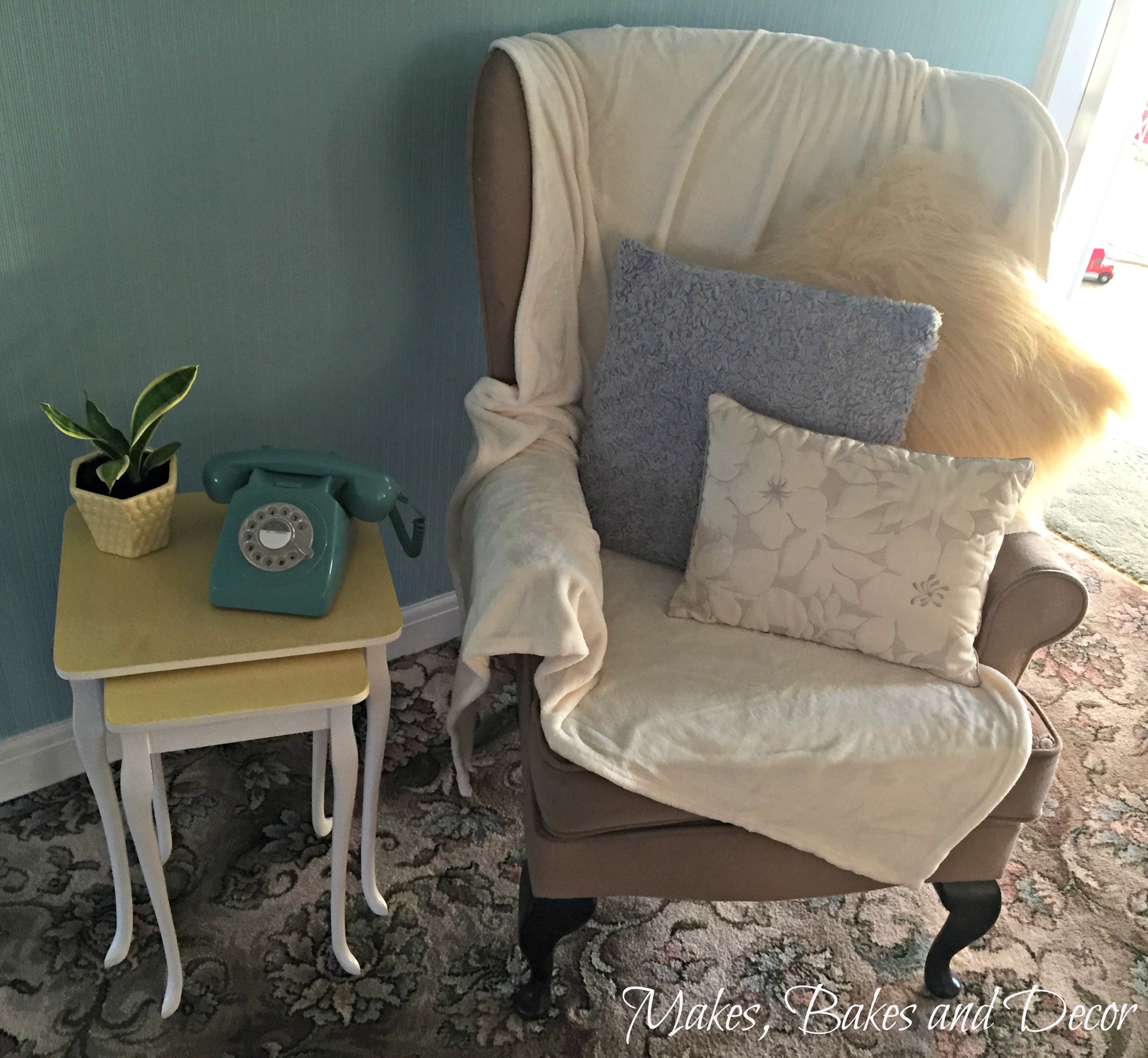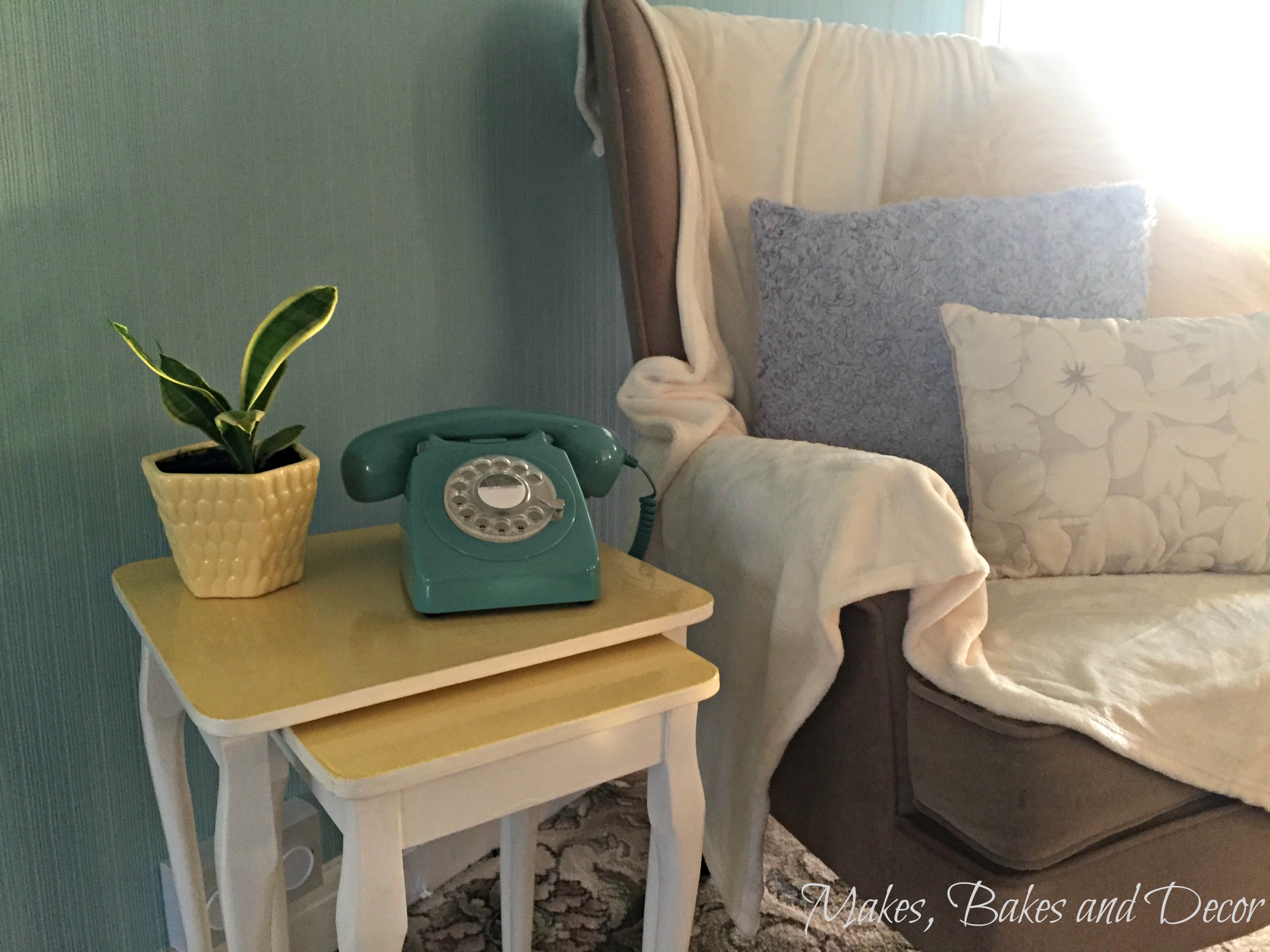 There you have it. My tables in their new home! I think they look great next to my wingback chair that we also picked up for five pounds and plan to reupholster. All together I payed out £7.45 to make these. The tables were £5, £1 for the yellow tester pot emulsion and £1.45 for a pot of clear varnish. Anything else I used were things that I already had in my garage. I love, love, love duck egg and yellow together and I can't wait to finish off this space. There is still a lot left to do! I hope you've enjoyed looking at the pictures of my before and after occasional tables. Let me know what you think in the comments below!
Lianne x
Pin before and after occasional tables for later!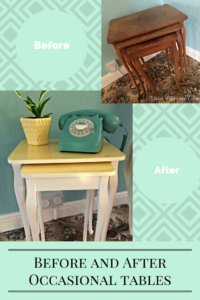 Looking to do some upcycling of your own and need some more ideas? Why don't you follow my Upcycling board on pinterest!
[bws_pinterest_widget type="board" url="https://uk.pinterest.com/makesbakesdecor/upcycling/"]