One of my favourite things in Mason's Superhero bedroom (after his Superhero bedside table) is his Hero Up Superhero Costume Display. So I thought I would give this area a post of it's own before I share the full bedroom reveal in a couple of weeks.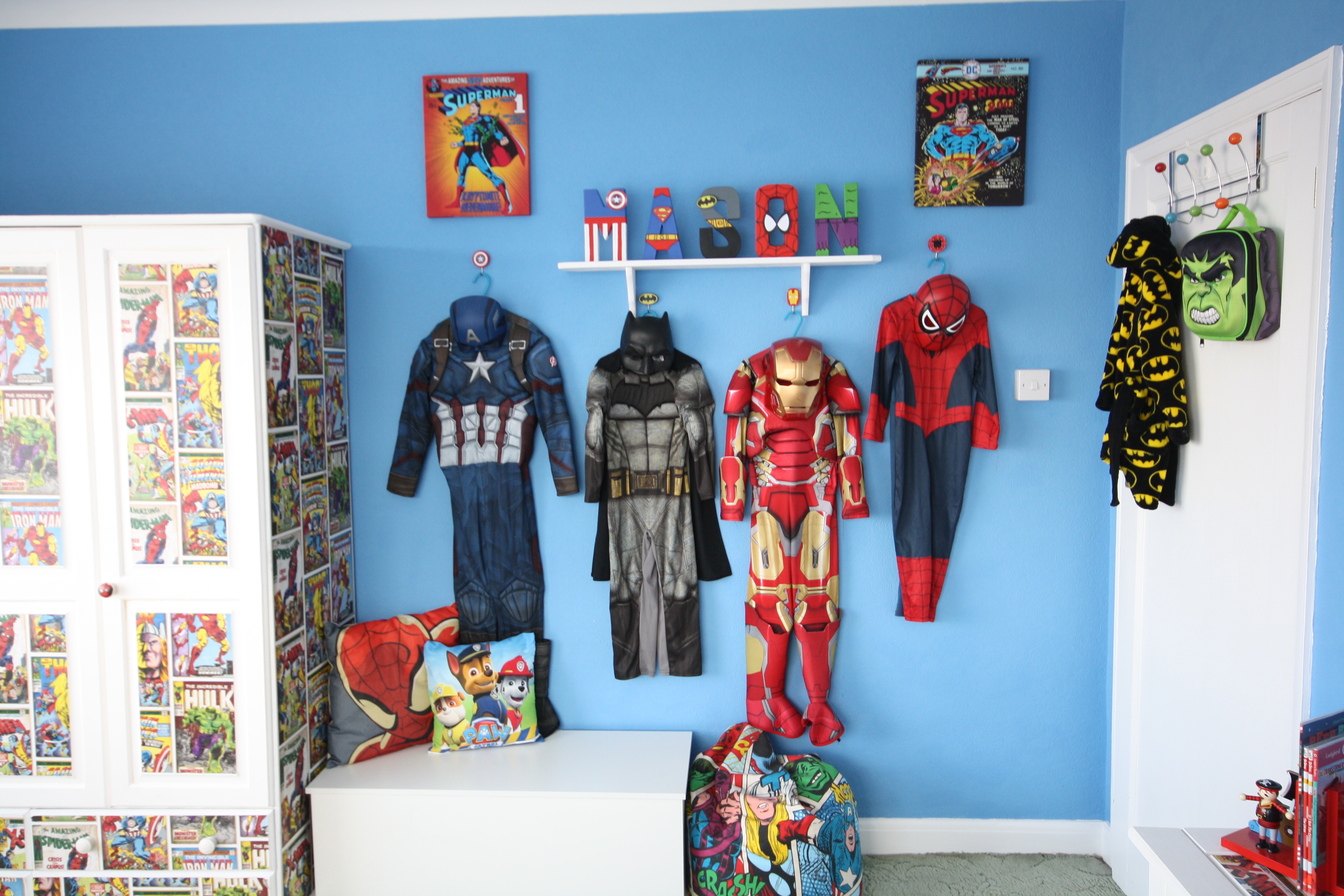 This is a great way to make dress up costumes easily accessible for them to be worn but it also creates a wall display and a fun focal point in a children's bedroom. You could create similar displays for many different bedroom themes.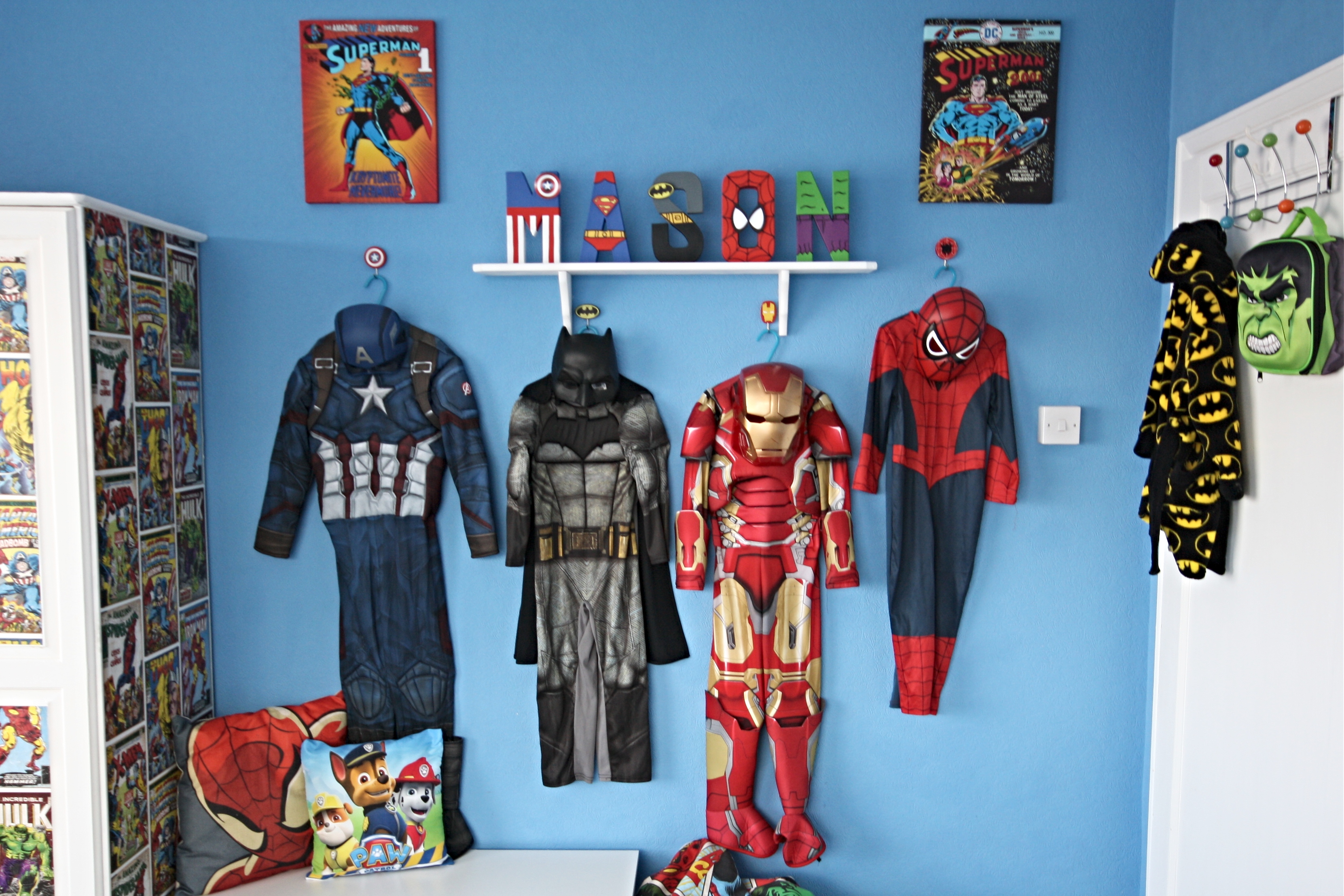 The inspiration for this area came from Pinterest when I was researching Superhero bedroom ideas. I wanted to share some of them in this post but I couldn't find sources to give credit so if you go to my Superhero bedroom pinterest board you will find them there.
The letters and hooks used on Mason's Hero Up Superhero costume Display were both from Etsy, they were purchased as Christmas gifts from a friend and I can't find the hooks on there any more but I've linked the letters and a few other pieces that you could use to create your Hero Up area below.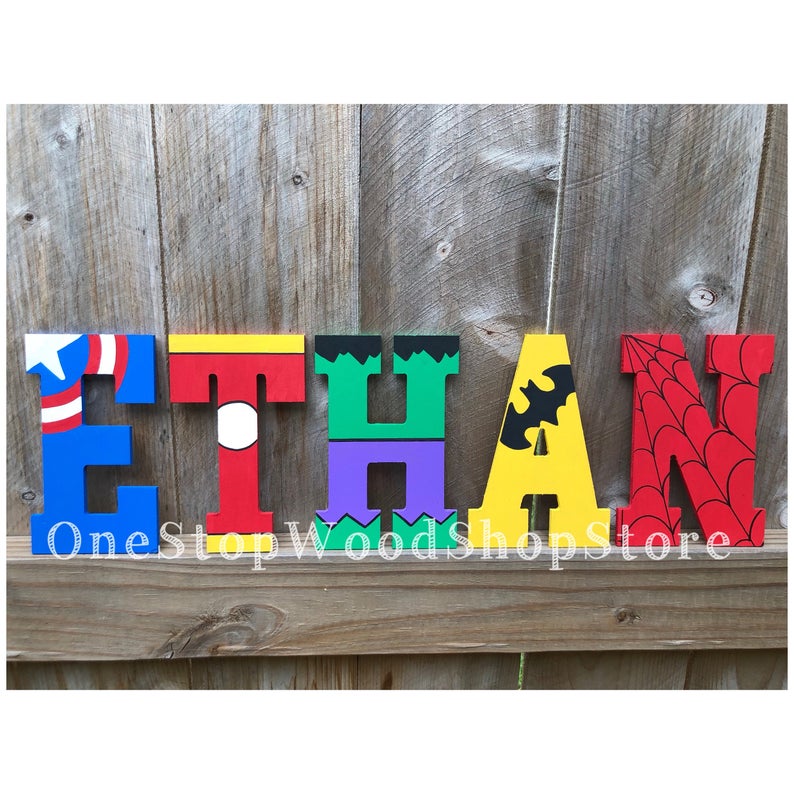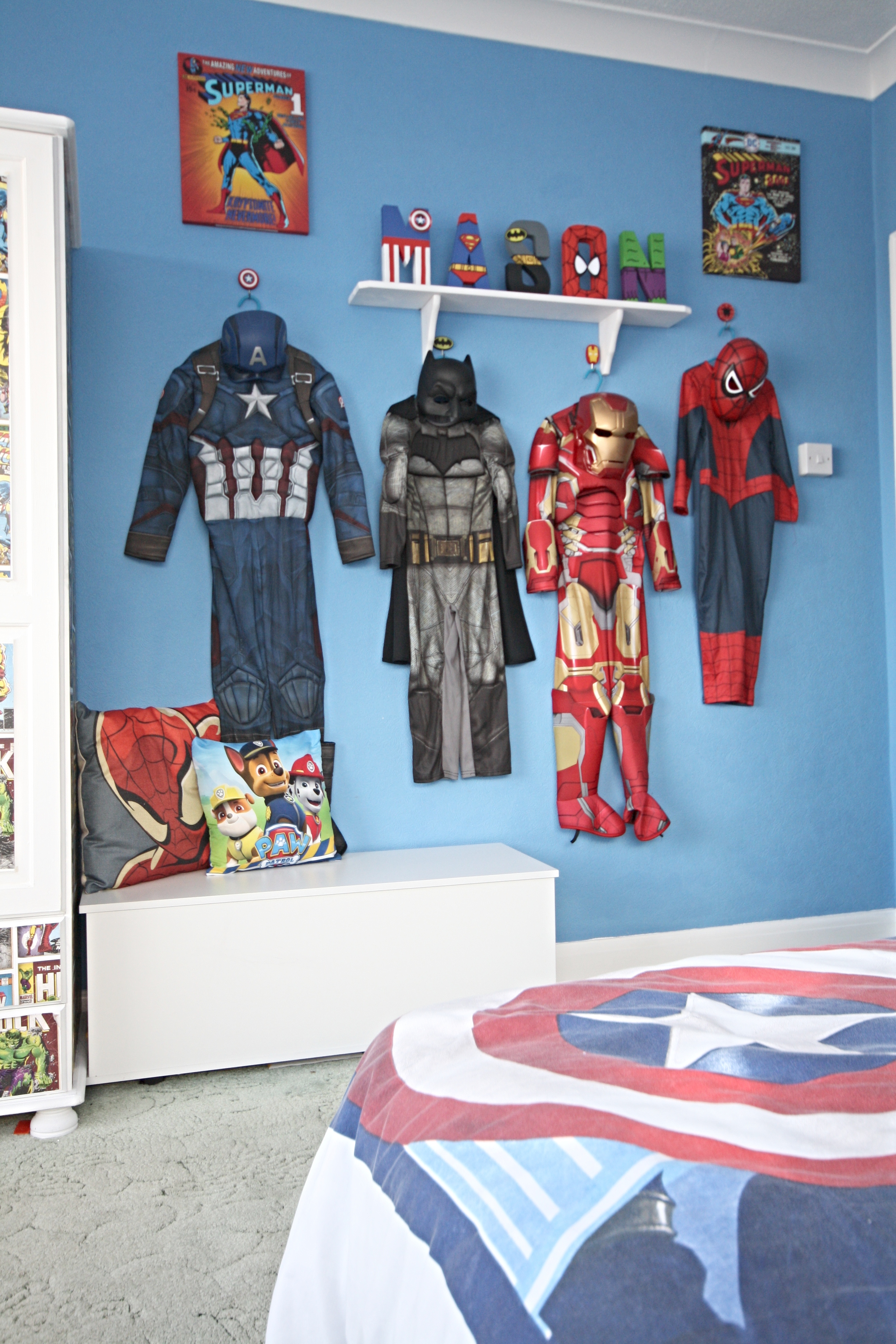 Mason's letters obviously spell out his name but I've seen people spell out hero up or suit up instead. The little shelf is just a cheap wooden one that we gave a quick coat of white paint. The letters are wide enough that they just stand on it and didn't need to be fixed in any way. Also the hooks that were bought for Mason were Batman, Captain America, Spiderman and Iron man and funnily enough he had all of those costumes so his hooks match the costume! The Superman pictures came from B&M, I think it was £10 for 3 canvases (we used one elsewhere).
.Of course you could DIY the hooks and letters and make this Hero Up Superhero costume display at a much lower cost. For us, as the letters and hooks were a gift, the shelf and pictures were the only purchases we made. If you've been inspired to create you own hero up area (or a dress up area with a different theme) let me know. I would love to see what you have done, you can tag me @makesbakesanddecor.
Lianne x
Pin my Hero Up Superhero Costume Display to save it for later!