This is one of those ideas/projects that you see on Pinterest and you just have to give it a go! Honestly, whoever thought to take some Popsicle sticks and turn them into a display shelf is a genius. I've been wanting to make some for myself for a while so here is how I made my Popsicle Stick Display Shelves.
This post contains affiliate links, find out what that means here.
Makes, Bakes and Decor has been nominated in the 2019 Amara Interior blog awards! If you have enjoyed this post please could you take a minute of your time to vote for me! Just click on the badge below to vote and everyone who does vote is also entered into a competition to win a Lecia camera!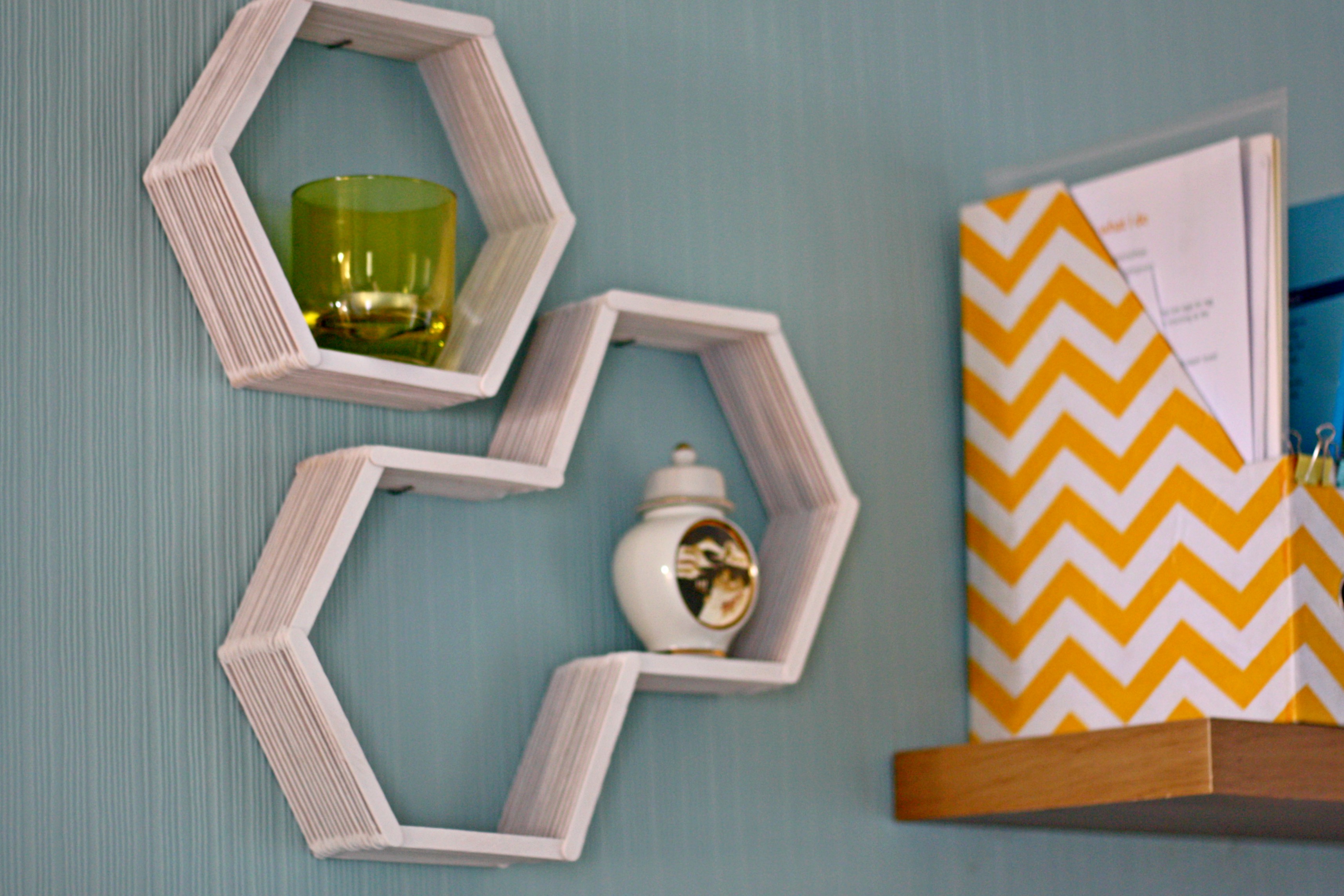 As you can see I've added them to my office so I painted them white to fit my colour scheme there. My office space is an area I've been working on a lot lately so there have been a few projects in the past couple of months for this space. You might like to take a look at my Personalised Office Supplies, Tin Can Pen Pot and Wine Cork Pin Board!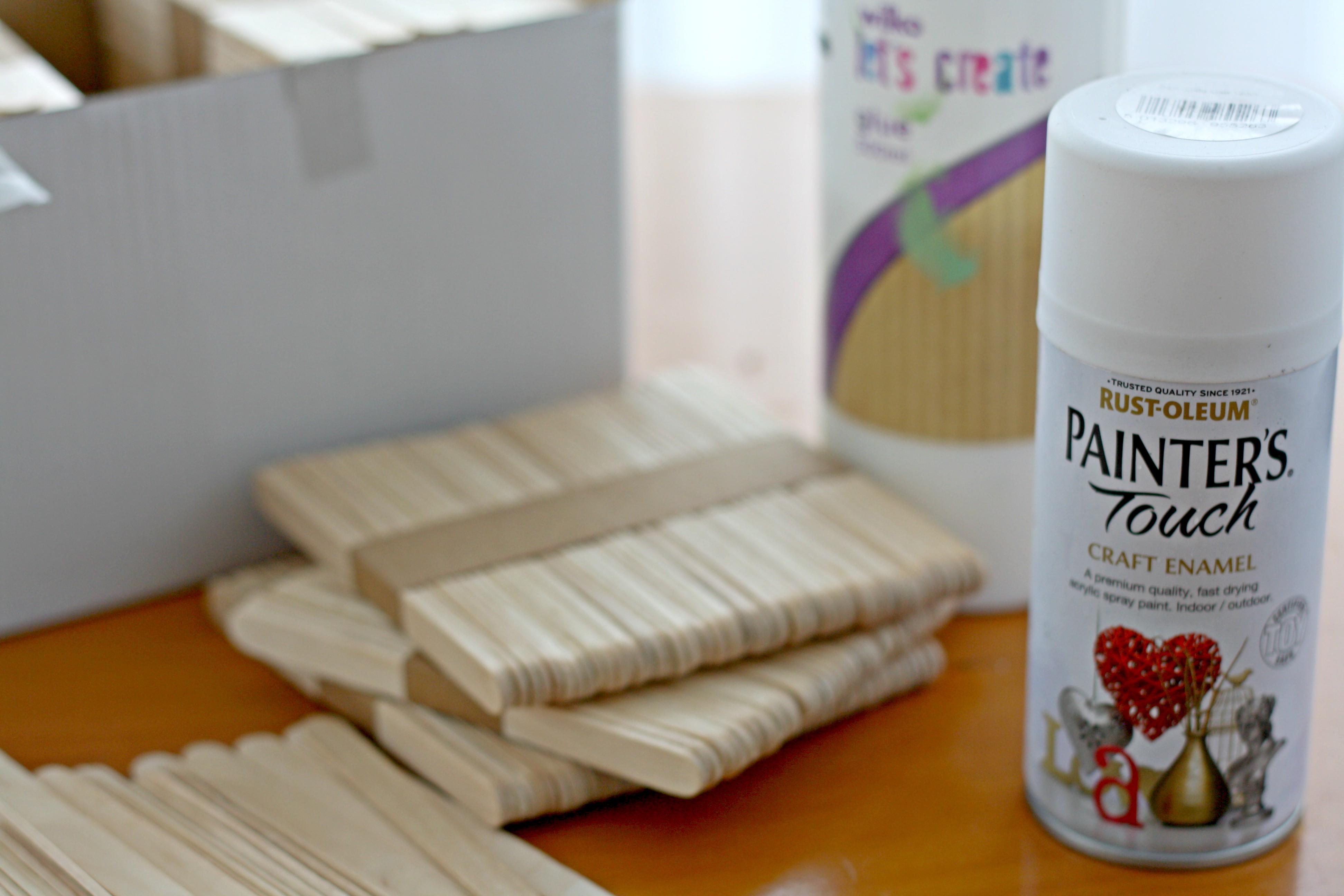 For this project you only need a few supplies, Popsicle sticks (UK Link/US Link) (I used about 250 to make a single and double shelf), Glue (UK Link/US Link), Spray Paint (UK Link/US Link) (I used white).
UK Links:
US Links: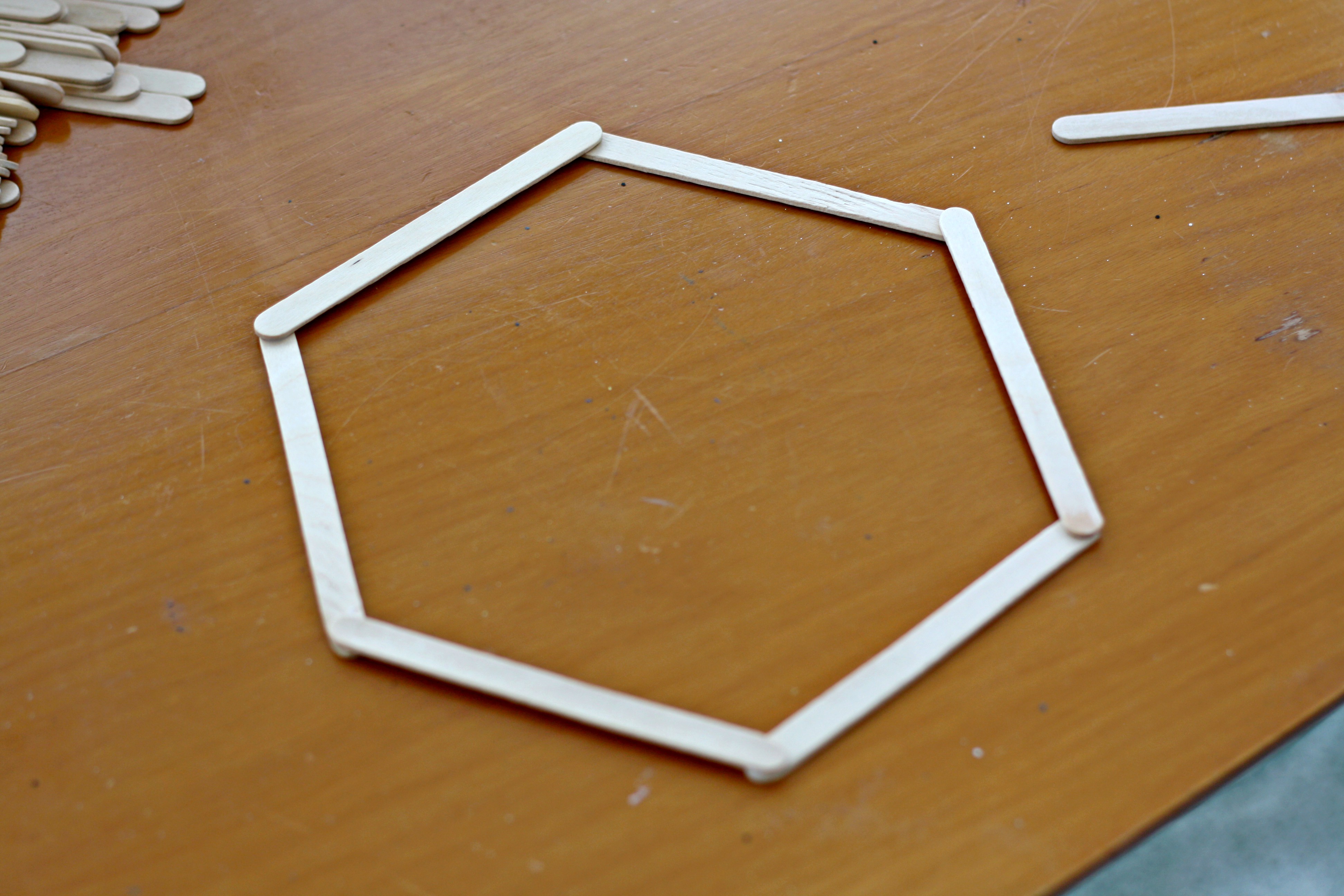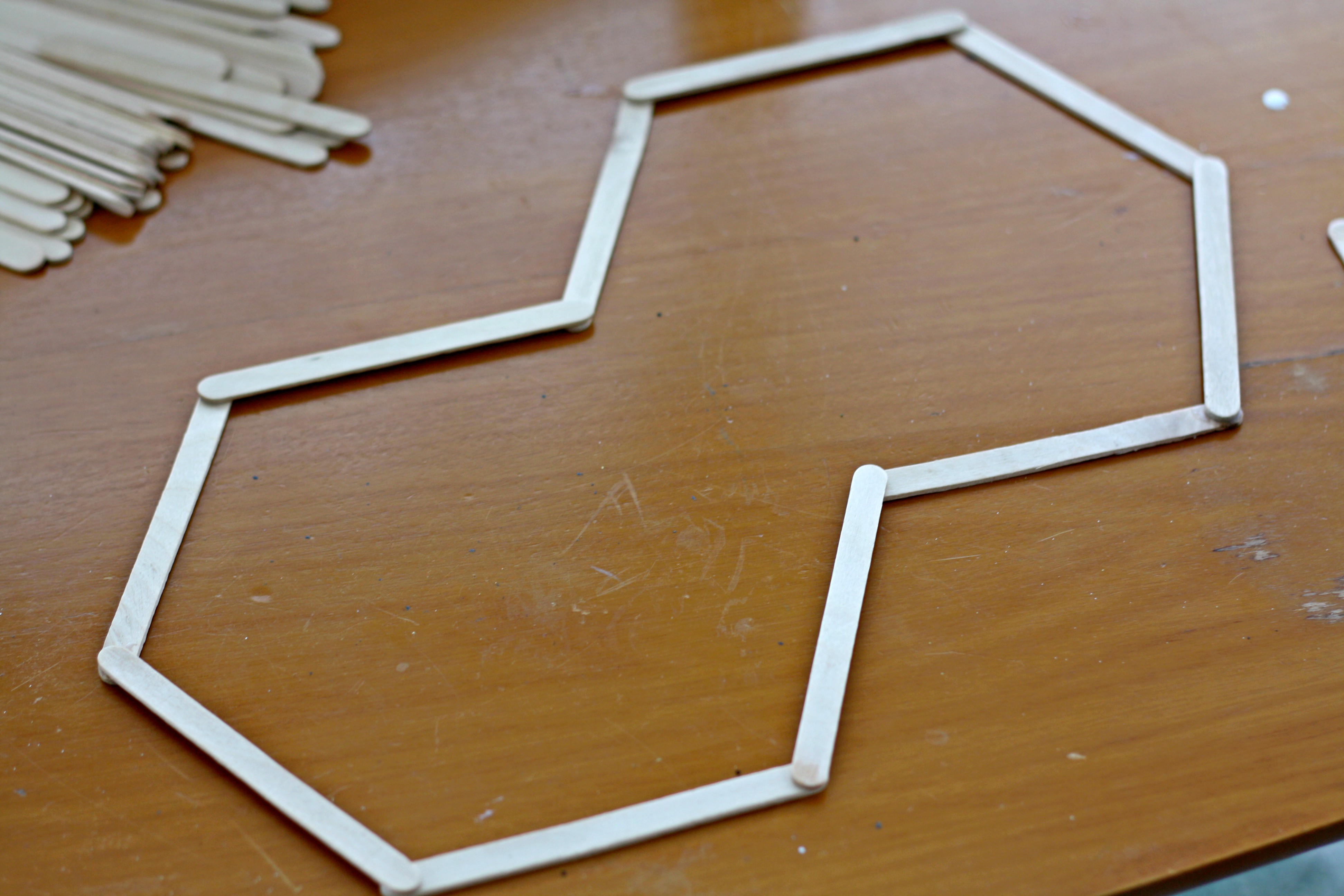 I made two Popsicle Stick Display Shelves, a single hexagon and a double hexagon. Once you have the initial shape set out they are made the same way. The first step is the hardest as you need to lay out your Popsicle sticks in their hexagon shape, then glue them at the edges. I did this by eye and I was a little off on the the individual one but you can't tell when it's on the wall so don't worry too much.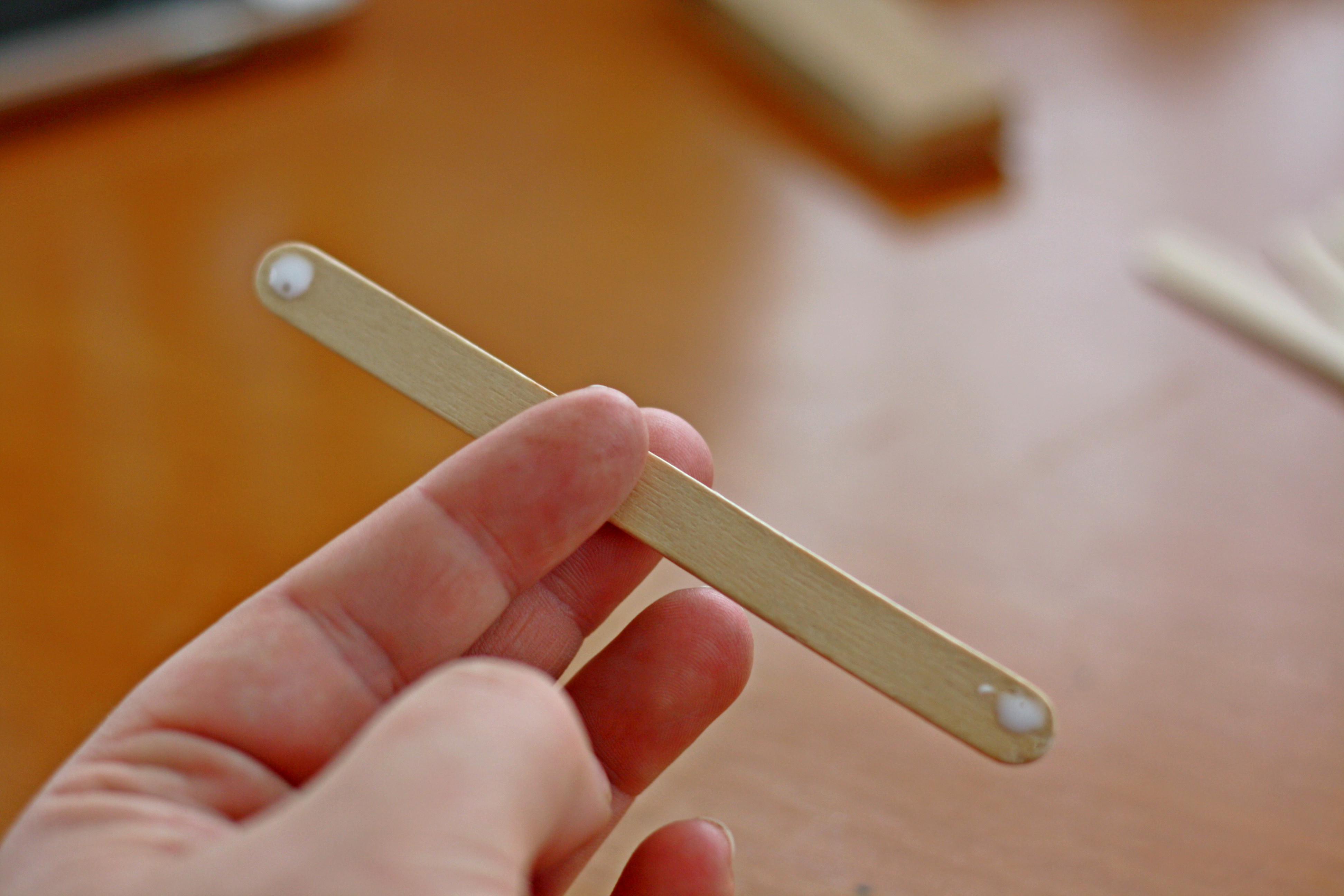 Just add a little glue on each end of a stick.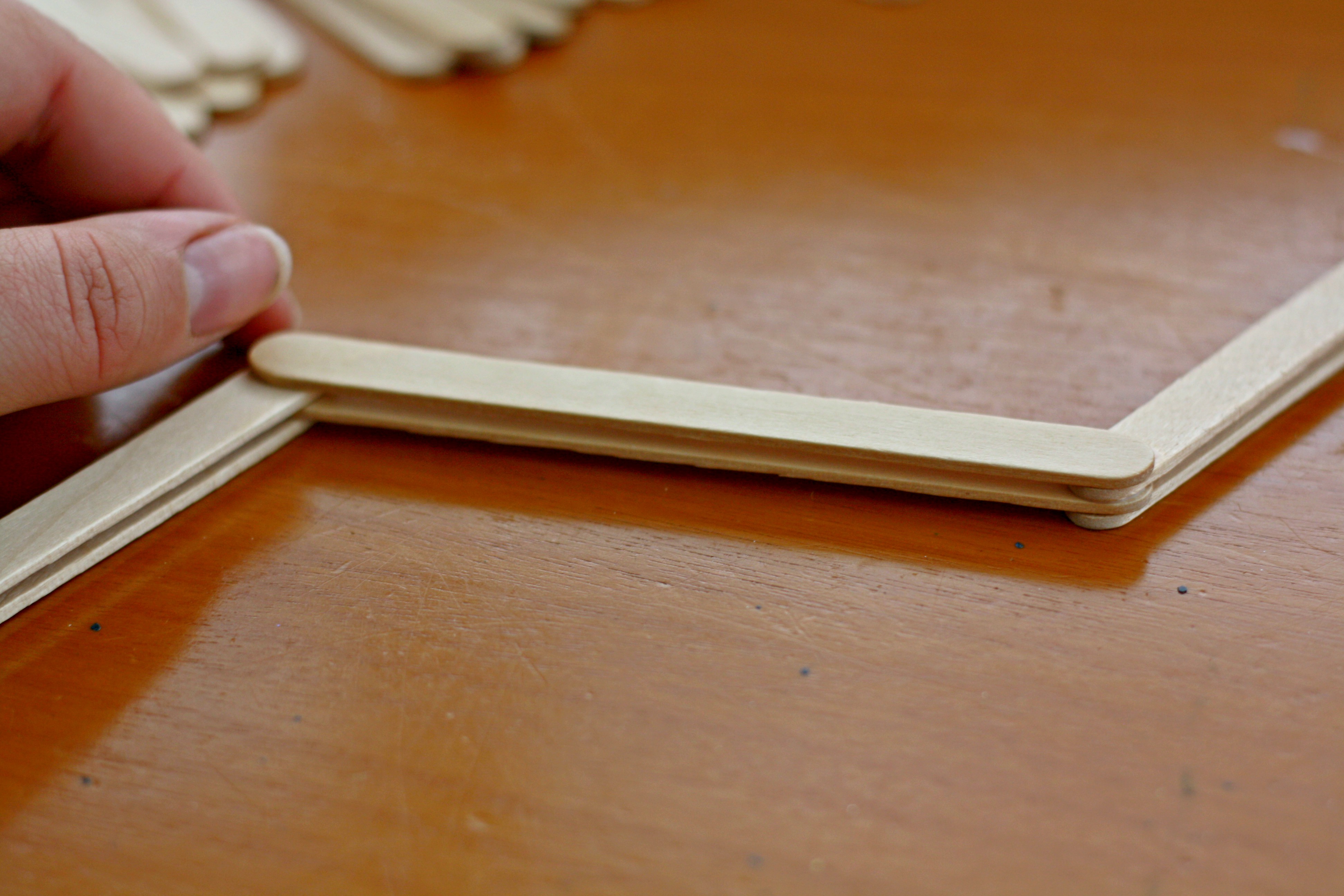 Then place the stick on. The first couple of rows you have to be careful not to knock them out of shape but as you build it up the glue starts to dry and it gets sturdier.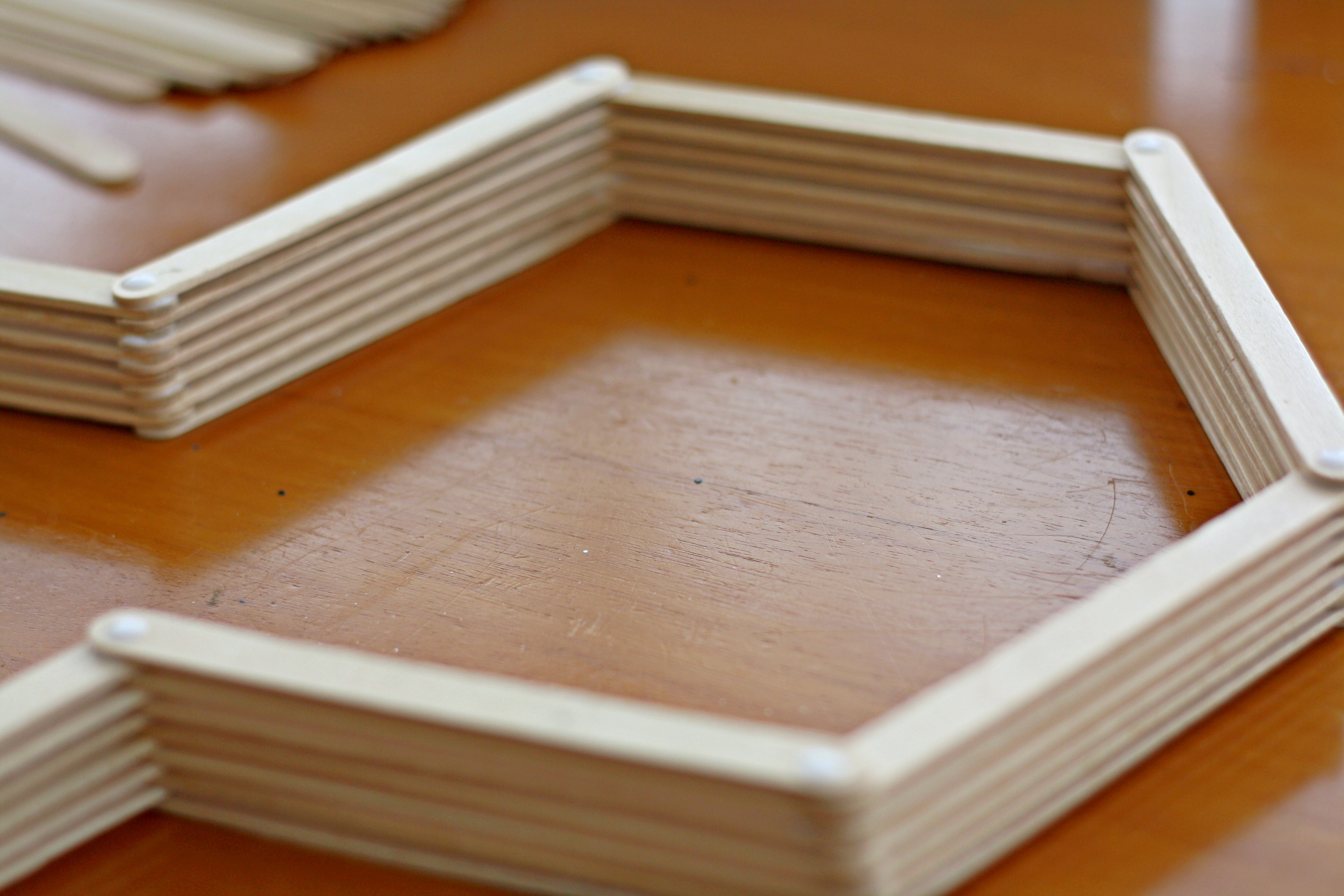 Just keep repeating this process, building it up until you have the required depth. You just want it deep enough to add small decorative item, small plants etc.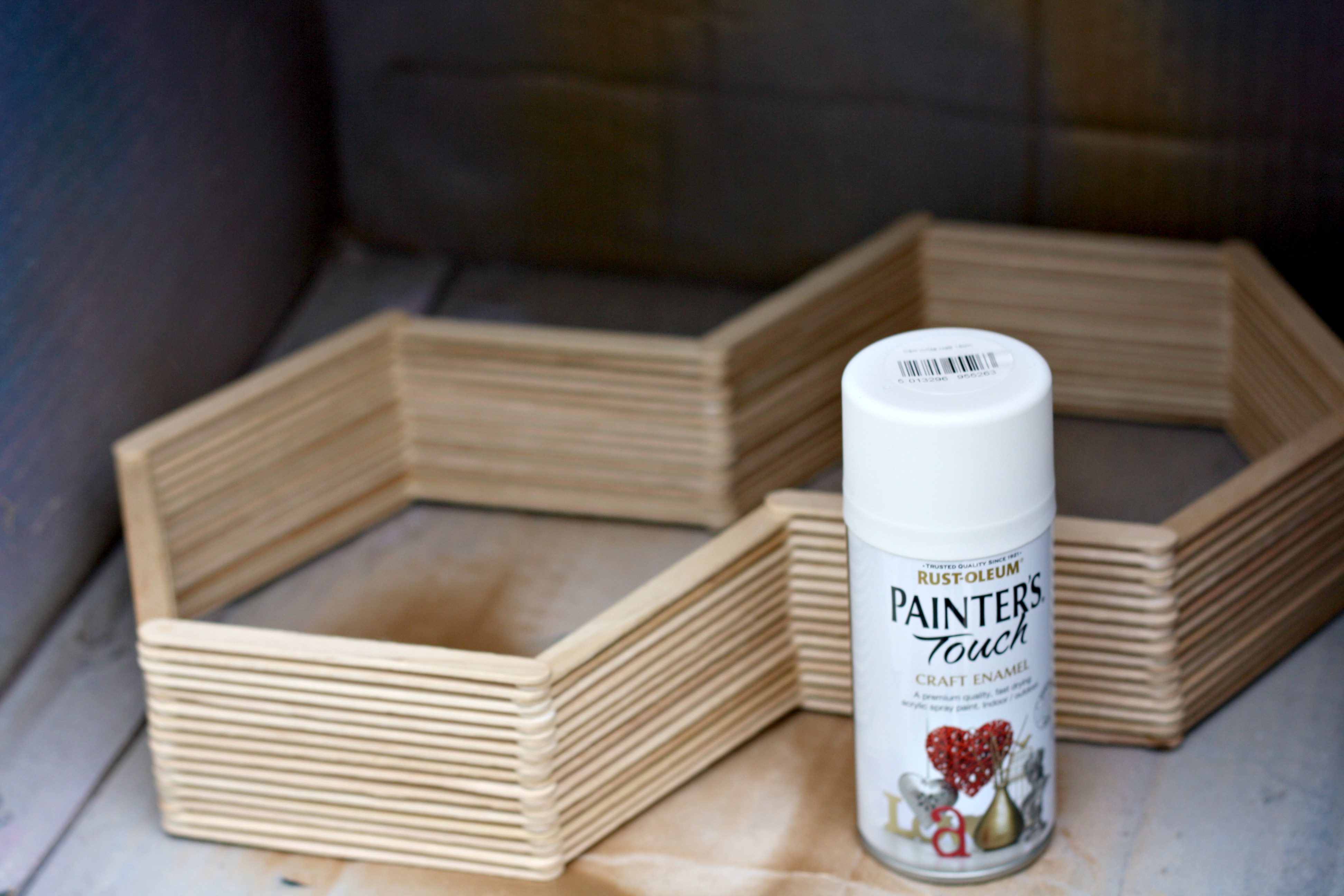 Once the glue is dry you can paint it if you want to. Spray paint is easiest and I do mine in my trusty spray station (a large cardboard box). I always spray the same way. Spray the areas I can see, leave it to dry, turn it and spray again. I keep repeating this, spray, dry, turn until all sides are evenly covered.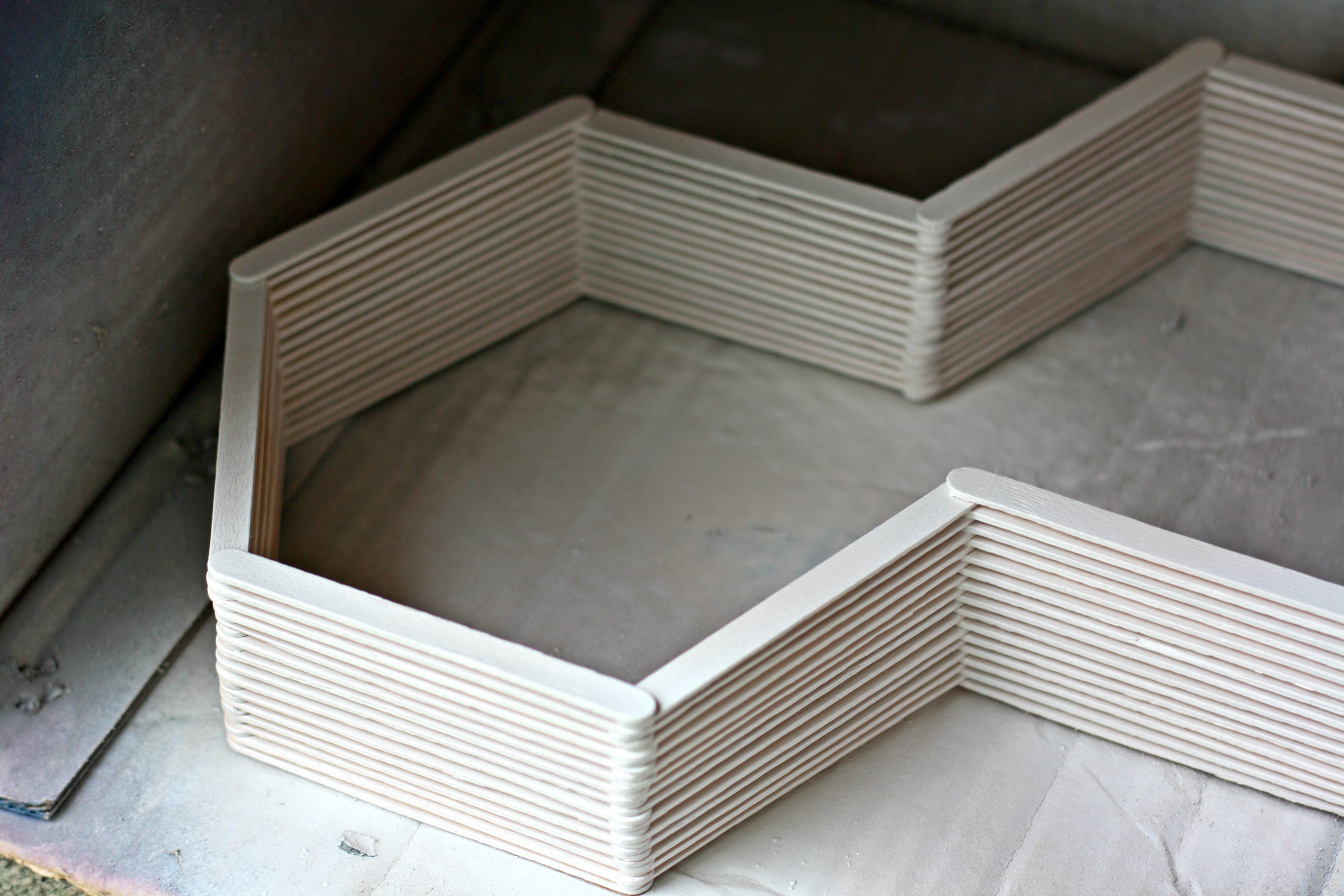 Let the paint dry and your Popsicle Stick Display Shelves are complete.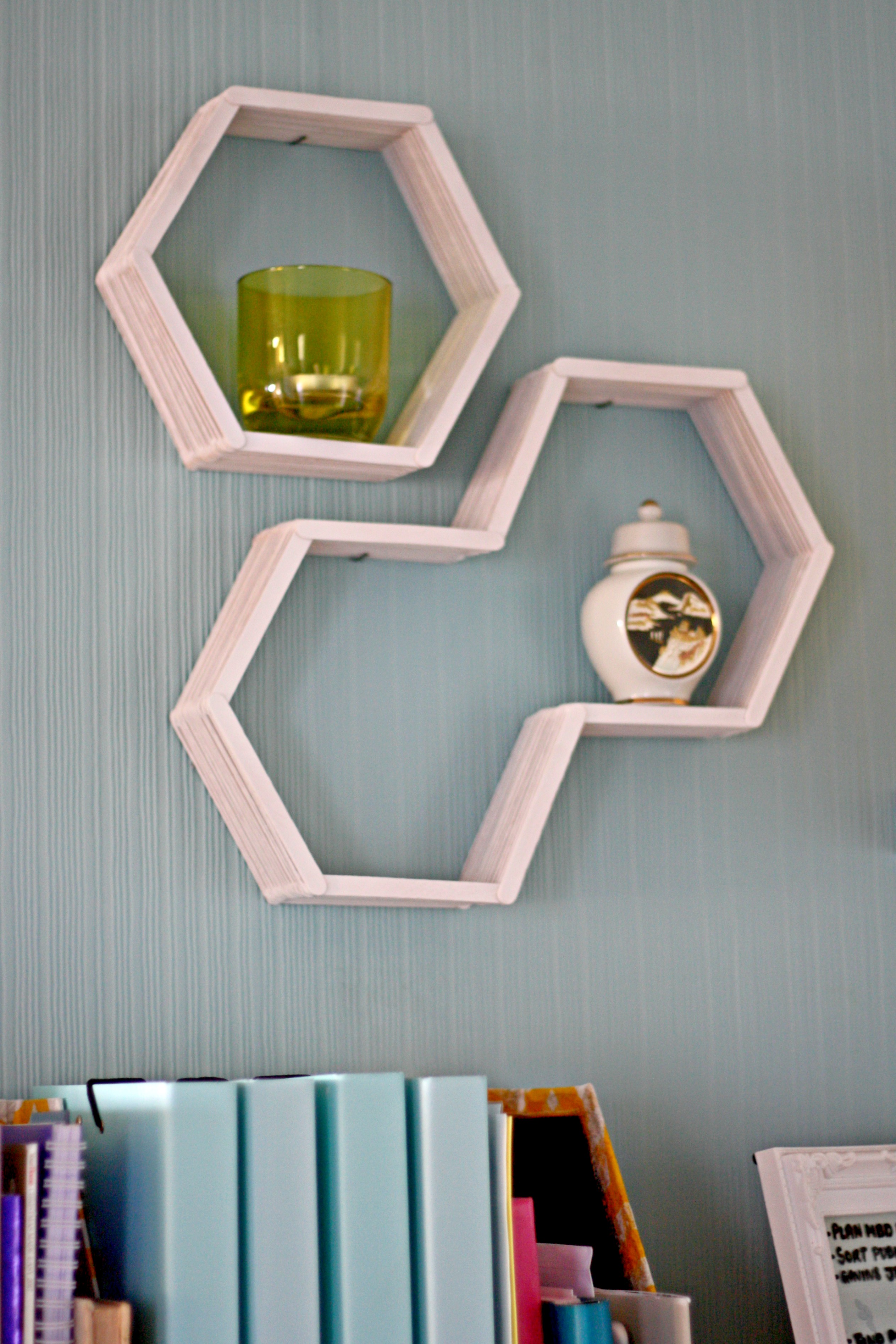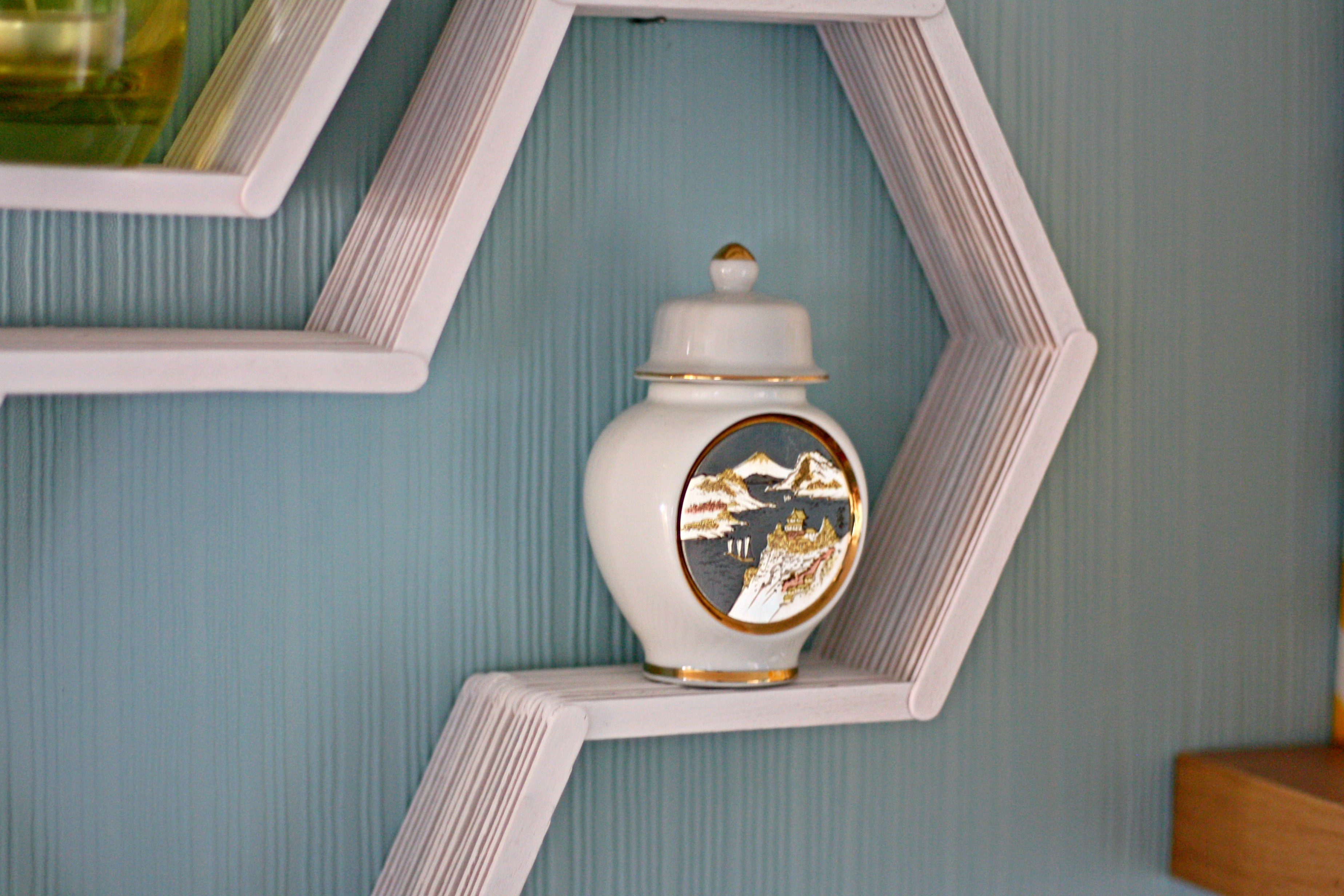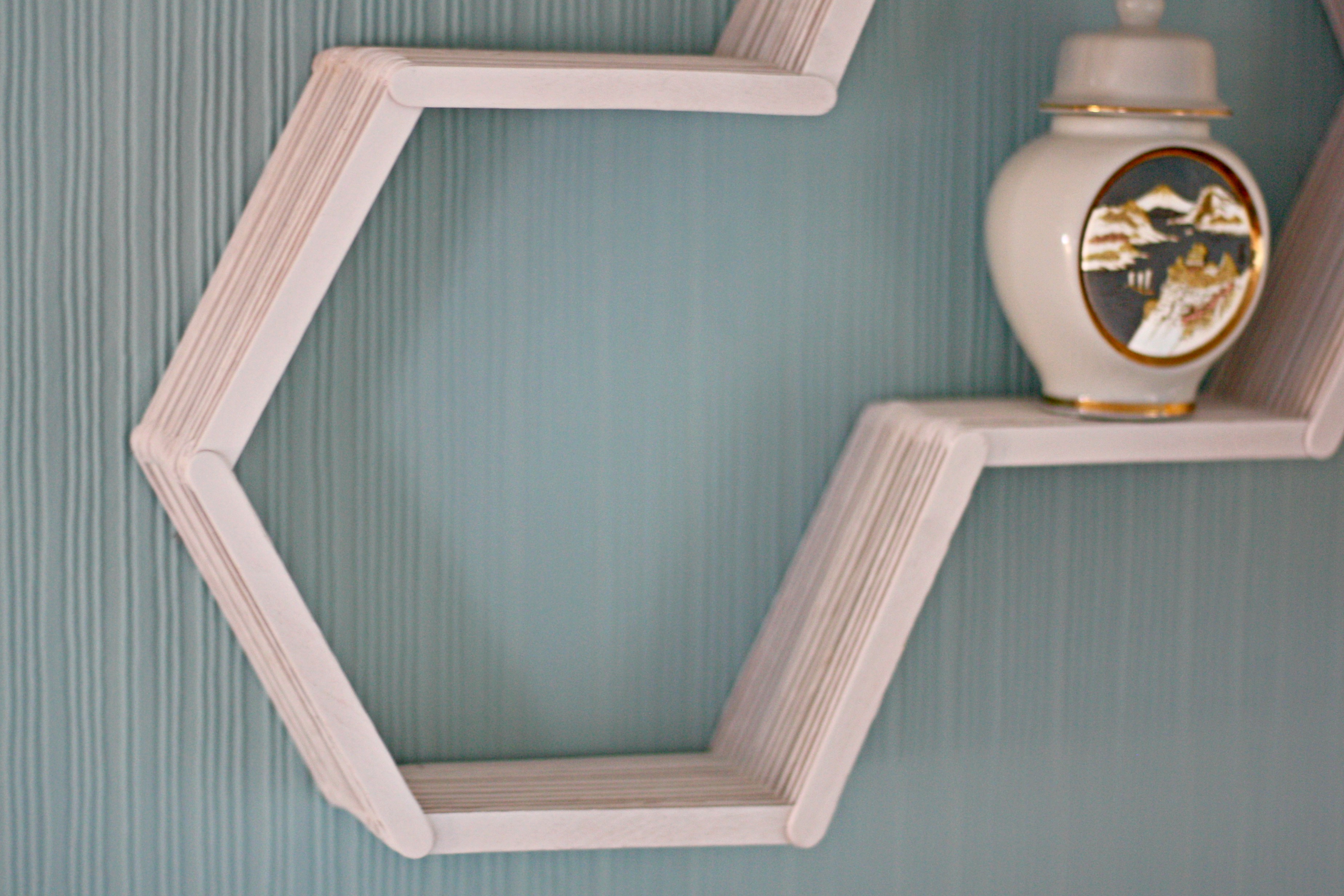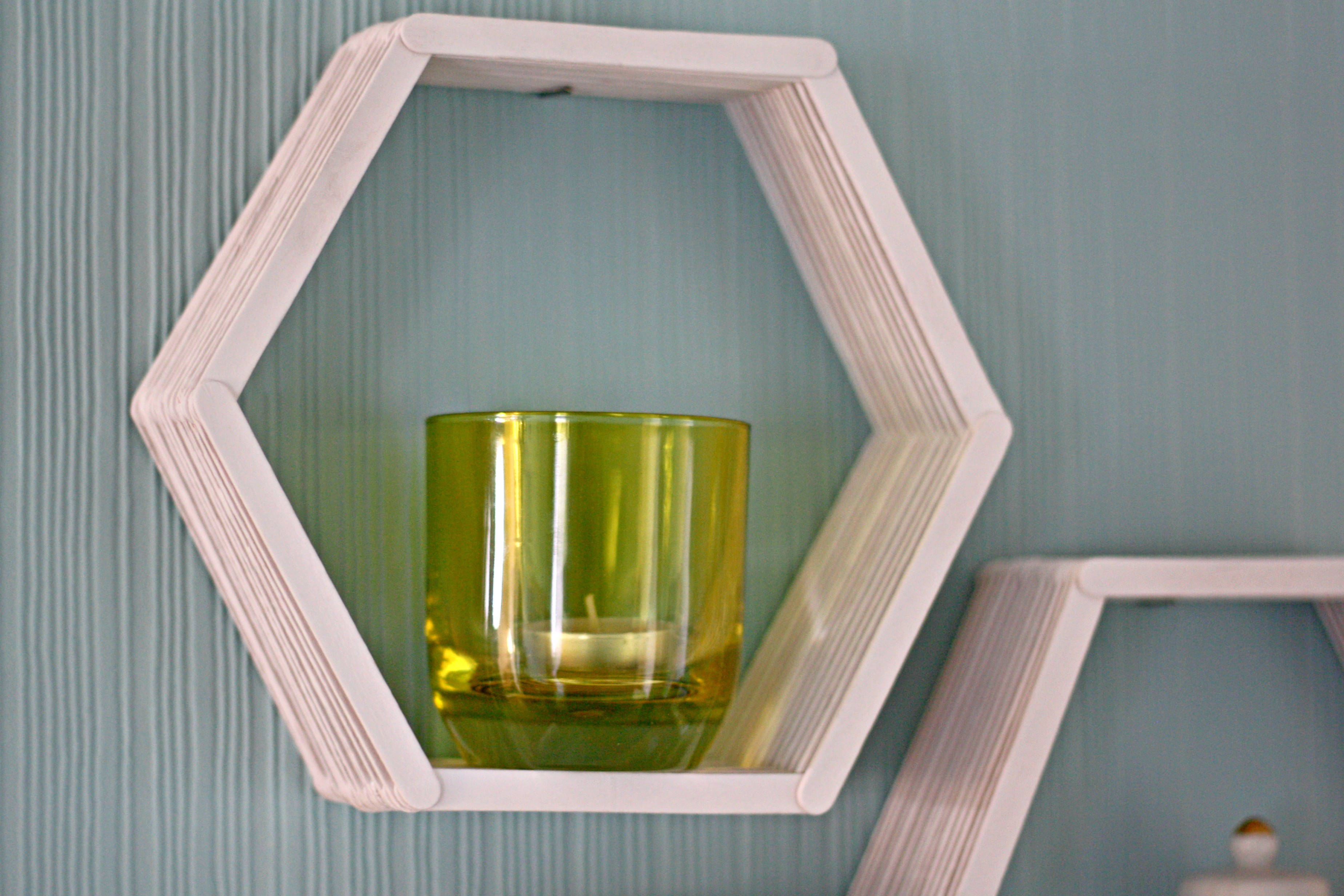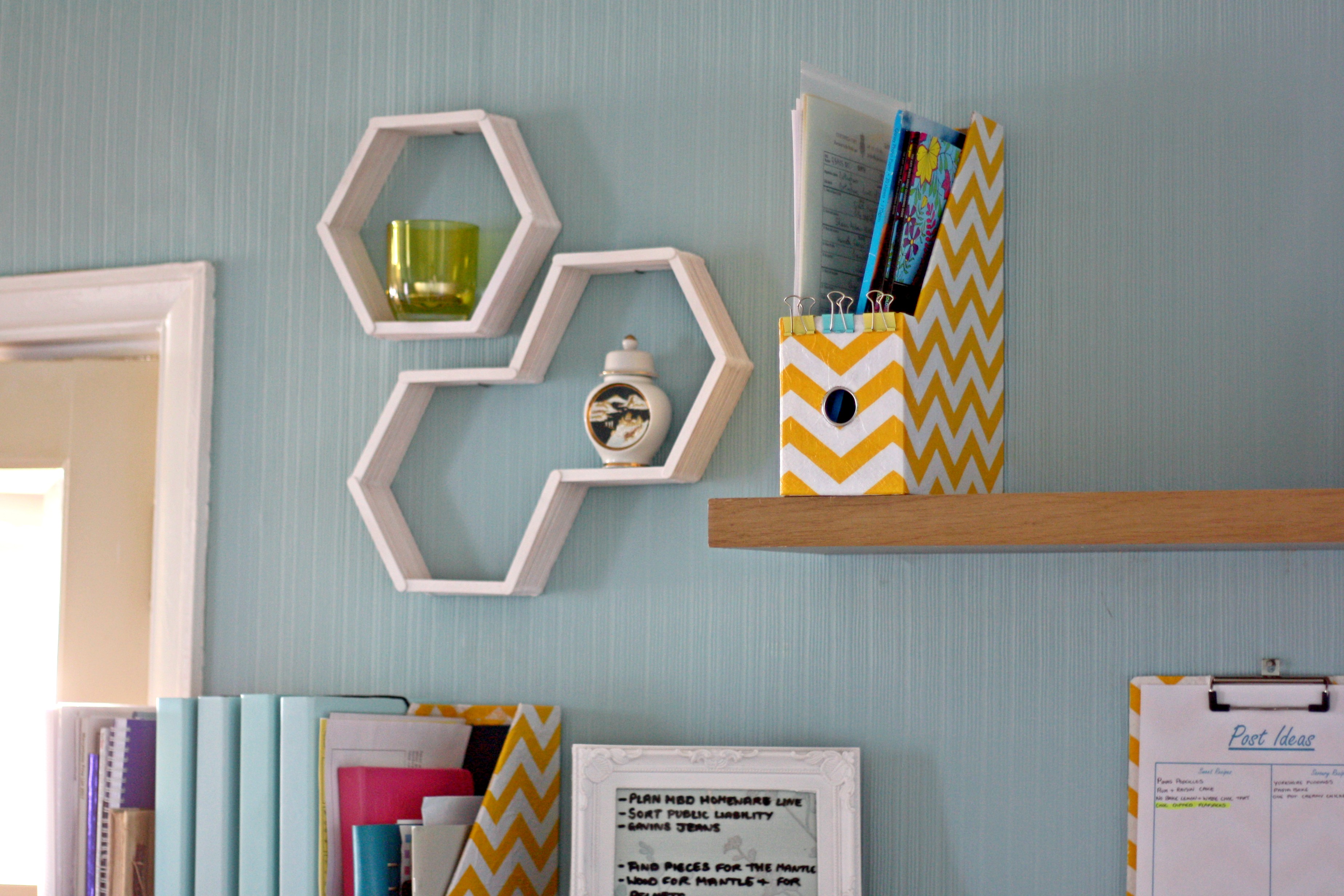 I think these look great hung in a group together and I might make some more for the other wall in here.
Lianne x
Pin Popsicle Stick Display Shelves to save them for later!