This past year there has been a trend of low ingredient recipes on Pinterest. 2 ingredient this and 3 ingredient that. One of these recipes that I noticed was a 2 ingredient pancake. All you needed to make these pancakes was eggs and banana! As I was following weight watchers when I discovered this recipe I tried it straight away. It was a massive fail LOL. I'm sure this recipe has worked for some but I tried more than once and I could never get it to work. I started trying different ways and quantities and adding oats. After a lot of experimentation I finally cracked it and the result is these Banana Oat Pancakes. I decided they would be perfect to share with you as my second recipe for #RecipeMakeover.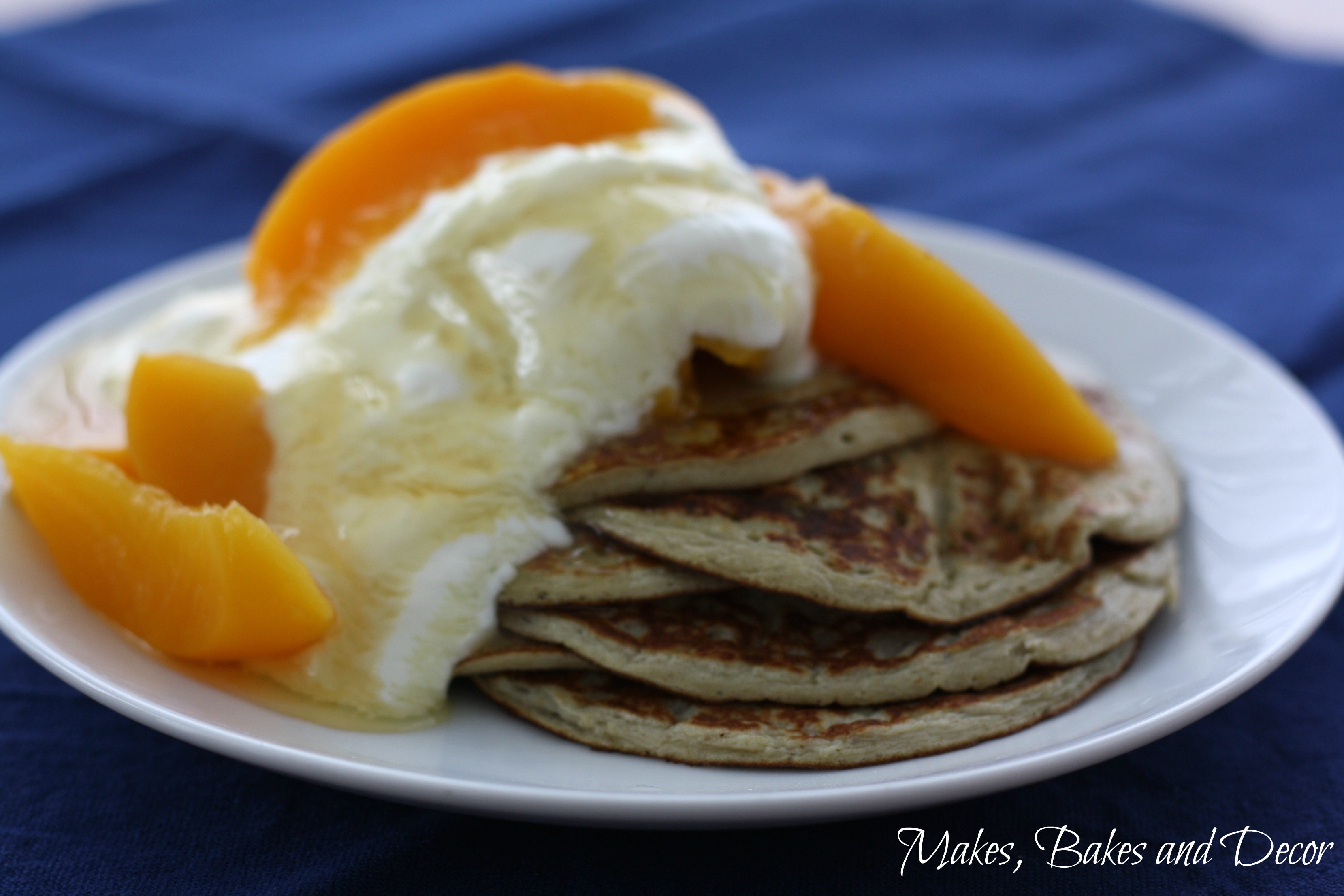 Like I said I started adding oats as I had heard people suggesting this but using full oats wouldn't have the proper texture of pancakes in my opinion. So I used ground oats, you can get these in most supermarkets as Ready Brek and most shops do their own brand usually called instant porridge or smooth porridge. Just check the ingredients to make sure oats are the only thing in there!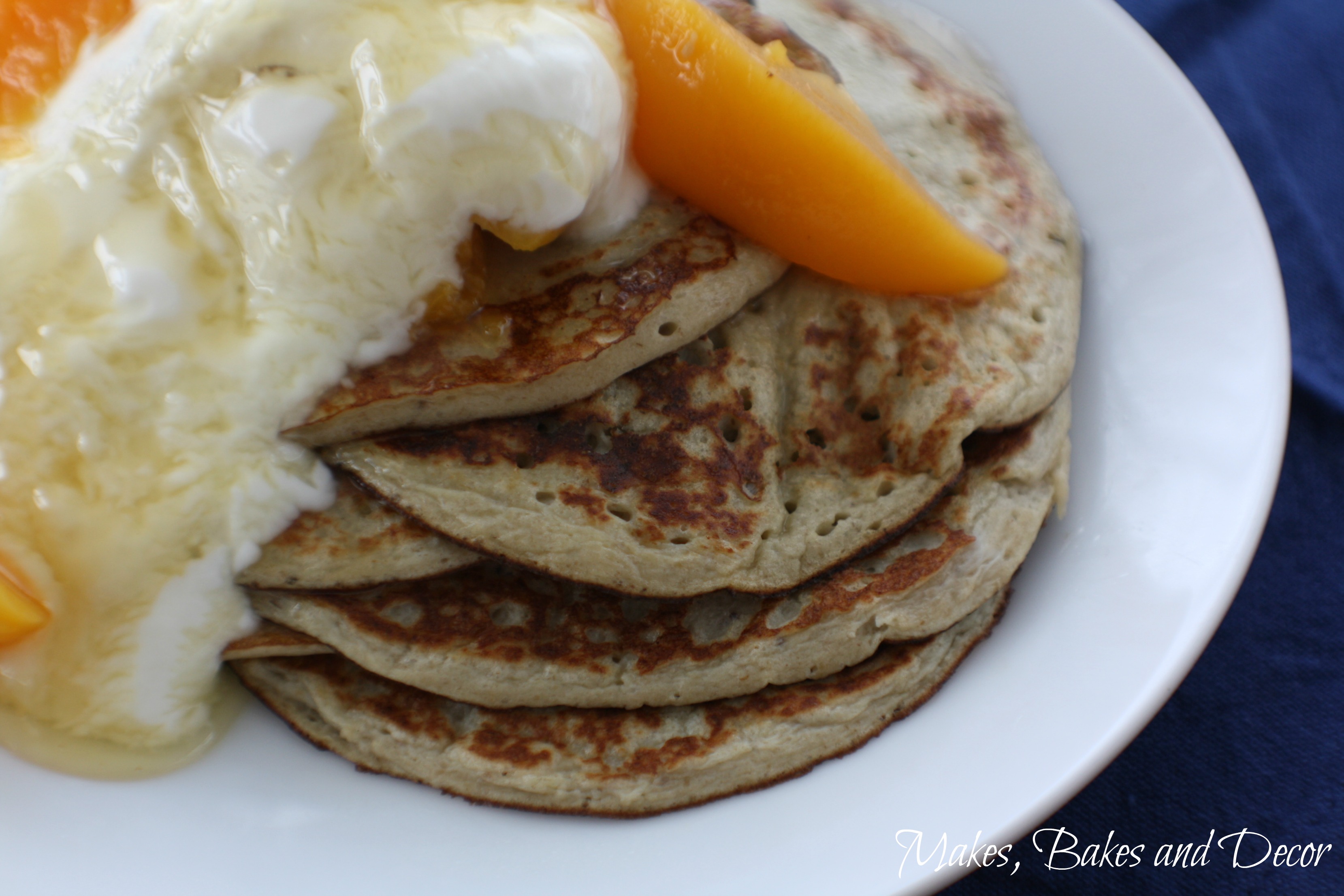 Also the temperature of the pan was a big issue. You need to cook them on a low heat as if you have the heat too high the bottom will be burnt before the batter is cooked enough to flip over, resulting in a big banana and oat mess!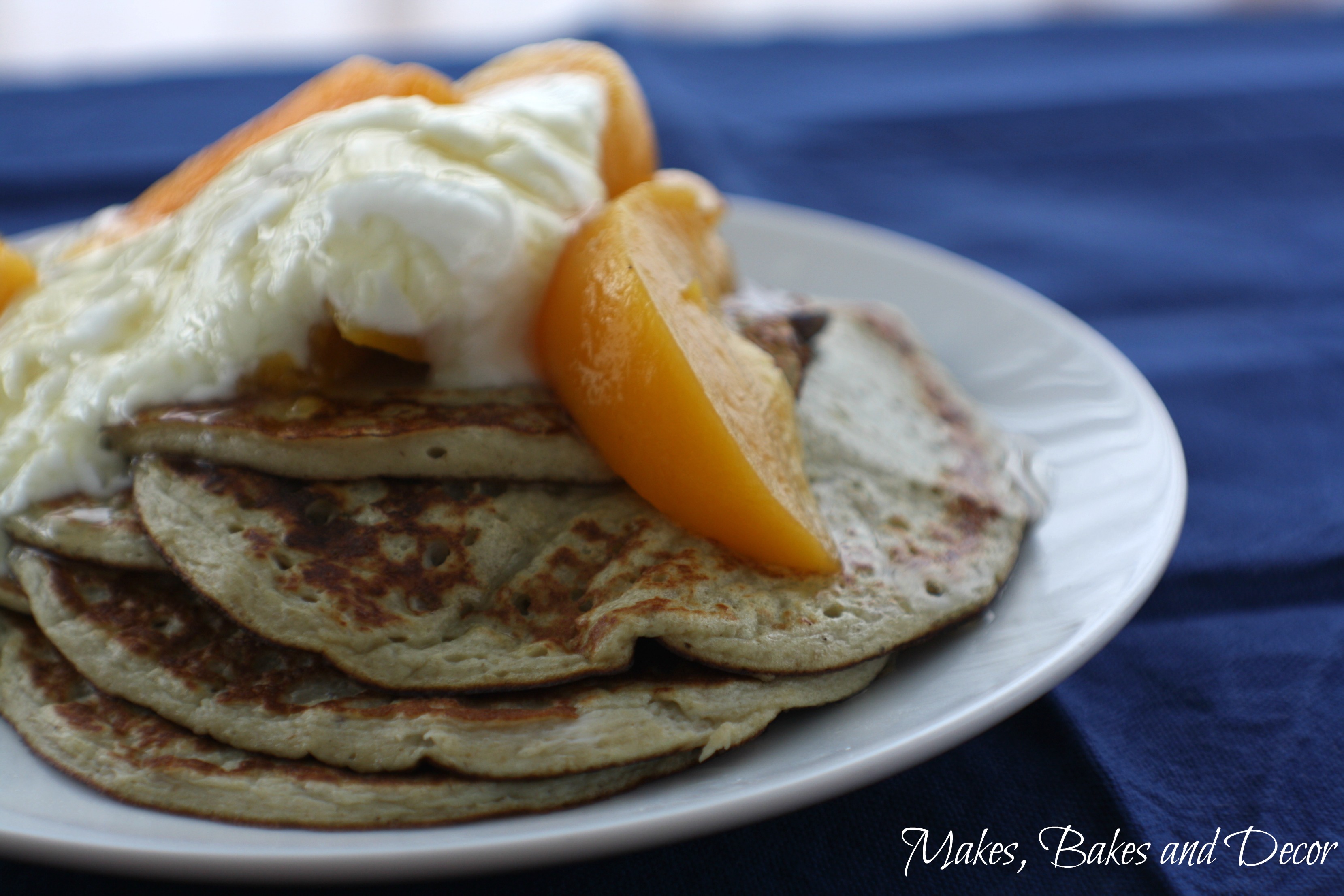 These are really yummy when you get them right. You need your banana to be very ripe as that is what sweetens it so you're not adding any sugar making them a guilt free treat! You can top these with so many things but my favourite is fruit, Greek yoghurt (0% fat if you want to be extra good!) and a drizzle of honey.
When I'm craving a treat and I'm trying to be good these are my favourite things to make. Let me know how yours turn out in the comments below or on social media! You can find me on Instagram, Facebook, Pinterest or Twitter. Make sure you take a look at all the other recipes from #RecipeMakeover and have a go at the giveaway that is running alongside #RecipeMakeover this week. Today is your last day to have a go!
Lianne x
In a small blender add all your ingredients and blitz until it is a smooth batter.

Heat a non stick pan to a low heat. You can spray your pan with a little oil if you need too.

Add 1-2 spoons of batter to your pan and slightly spread it out using the back of your spoon. Leave it to cook for a couple of minutes. When it is ready to turn you will see bubbles start to form on the surface the same as with regular pancakes. Flip the pancake over and cook for another minute then remove the pancake from the pan and place on a plate.

If your pan is big enough you can cook a few at once. Keep going until all your batter is used up. Serve your pancakes in a stack and top with whatever you fancy. Yoghurt, fruit and honey is a great healthy option!
Pin Banana Oat Pancakes to save them for later!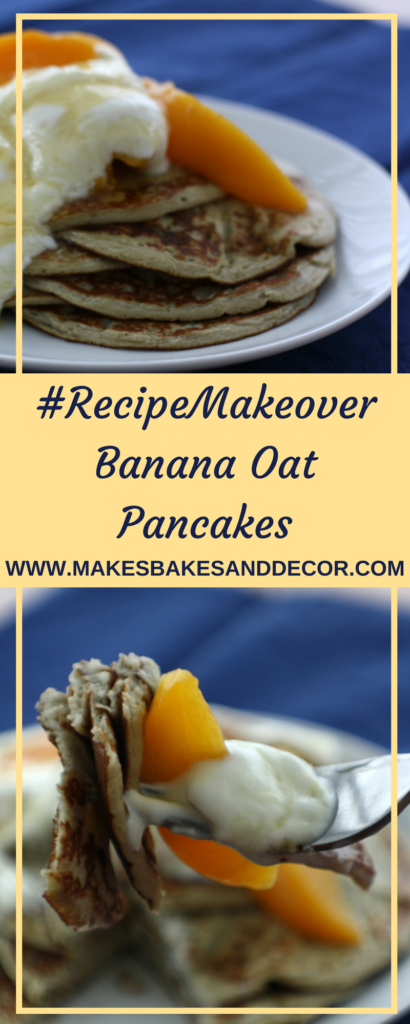 Just follow the instructions below, and you could win the following prize pack:
Butter-flavored coconut oil and digestive blend from our sponsor Barlean's – Barlean's butter-flavored coconut oil is an organic, dairy-free alternative that can be used as a 1:1 substitution for butter. Their digestive blend is an organic, vegan combination of flaxseed, chai seed, quinoa, unsweetened shredded coconut, and a proprietary pumpkin blend, that is delicious sprinkled into salads, smoothies, oatmeal, and more.
Sampler pack of original, mesquite, and applewood Smokin O's from our sponsor Smokin O's – Instead of frying, choose a healthier cooking option like grilling! Smokin O's is an innovative new product that allows you to add a natural wood taste even if you are using a propane grill, and they work great in charcoal grills and smokers too. No soaking, no mess, no wait – just delicious wood flavoring from a 100% natural product with no binders or chemicals.
4 flatbread pizzas from our sponsor American Flatbread – Choose from any of America Flatbread's 15 all-natural, handmade pizza varieties, available at your local grocery store. These pizzas feature 100% organically grown wheat crusts and are topped with fresh herbs, vegetables, and cheeses (no rBST growth hormone!). They're all-natural, with no preservatives, artificial colors or flavors, and handcrafted from scratch and par-baked in wood-fired ovens.
5 containers (48 oz) of ice cream from our sponsor Turkey Hill – Ice cream for a health food event? Try out their line of no-sugar-added products for a sweet treat without the guilt or their line of light ice creams, which have a rich taste with a fraction of the fat. They also have a rainbow sherbet option, which is Vitamin C and naturally low in fat. These all make great dessert options for special occasions. Turkey Hill also believes in implementing green initiatives to cut down on waste, reduce packaging, and minimize outputs into the environment.
15 tuna creations pouches from our sponsor StarKist – StarKist tuna pouches all have at least 13 grams of protein, and their BOLD line now includes three gluten-free varieties: Tuna Creations® BOLD Thai Chili Style; Tuna Creations® BOLD Jalapeño; and Tuna Creations® BOLD Hot Buffalo Style.
Mueller Spiral-Ultra 4-Blade Spiralizer from blog hosts, The PinterTest Kitchen – this 4-in-1 gadget allows you to spiralize your favorite veggies, and it also has extra attachments for a juicer, mandolin and grater.
This prize pack is valued at over $200, and one lucky winner will get it all! This giveaway is open world-wide except where prohibited. A winner will be randomly drawn on April 29, at the conclusion of #RecipeMakeover, and the winner will be contact via email.
Thank you to all of our participating bloggers. Click the links below to find out what recipes they're cooking up for #RecipeMakeover:
The PinterTest Kitchen • Fix Me a Little Lunch • Rosie Discovers • crave the good • Zesty South Indian Kitchen • That Recipe • The Domestic Dietitian • Authentically Candace • Eat, Drink, Be Healthy! • Body Rebooted • Cindy's Recipes and Writings • Faith, Hope, Love, & Luck Survive Despite a Whiskered Accomplice • Feeding Big • Natural Contents • Seduction In The Kitchen • Everyday Eileen • Family Around The Table • Fairyburger • Jane's Adventures in Dinner • Kitchen Counter Chronicles • Kate's Recipe Box • Kelly Lynns Sweets and Treats • Chocolate Slopes • Little House Big Alaska • Makes, Bakes and Decor • 2 Cookin' Mamas • Meadoe Out on a Limb • Strawberry Blondie Kitchen • Mel Claire • Cookaholic Wife • For the Love of Food • The Saucy Southerner • Cook's Hideout • Two Lazy Gourmets • Ink and Sugar • Cookingwithsapana • The Chef Next Door • Sarah Cooks the Books • Chef Sarah Elizabeth • Frankly Entertaining • Palatable Pastime • Our Good Life • The Food Hunter's Guide to Cuisine • A Day in the Life on the Farm