This post for Guinness Chocolate Cake with Salted Caramel contains affiliate links, find out what that means here.
I've wanted to make a Guinness cake for a while now. I've seen other recipes on Pinterest and they looked delicious. I was curious to see if they actually tasted like Guinness, would that flavour work in a cake? It's St Patrick's Day on Friday so now is the perfect time to give this Guinness Chocolate Cake with Salted Caramel a try. I promise you won't be disappointed.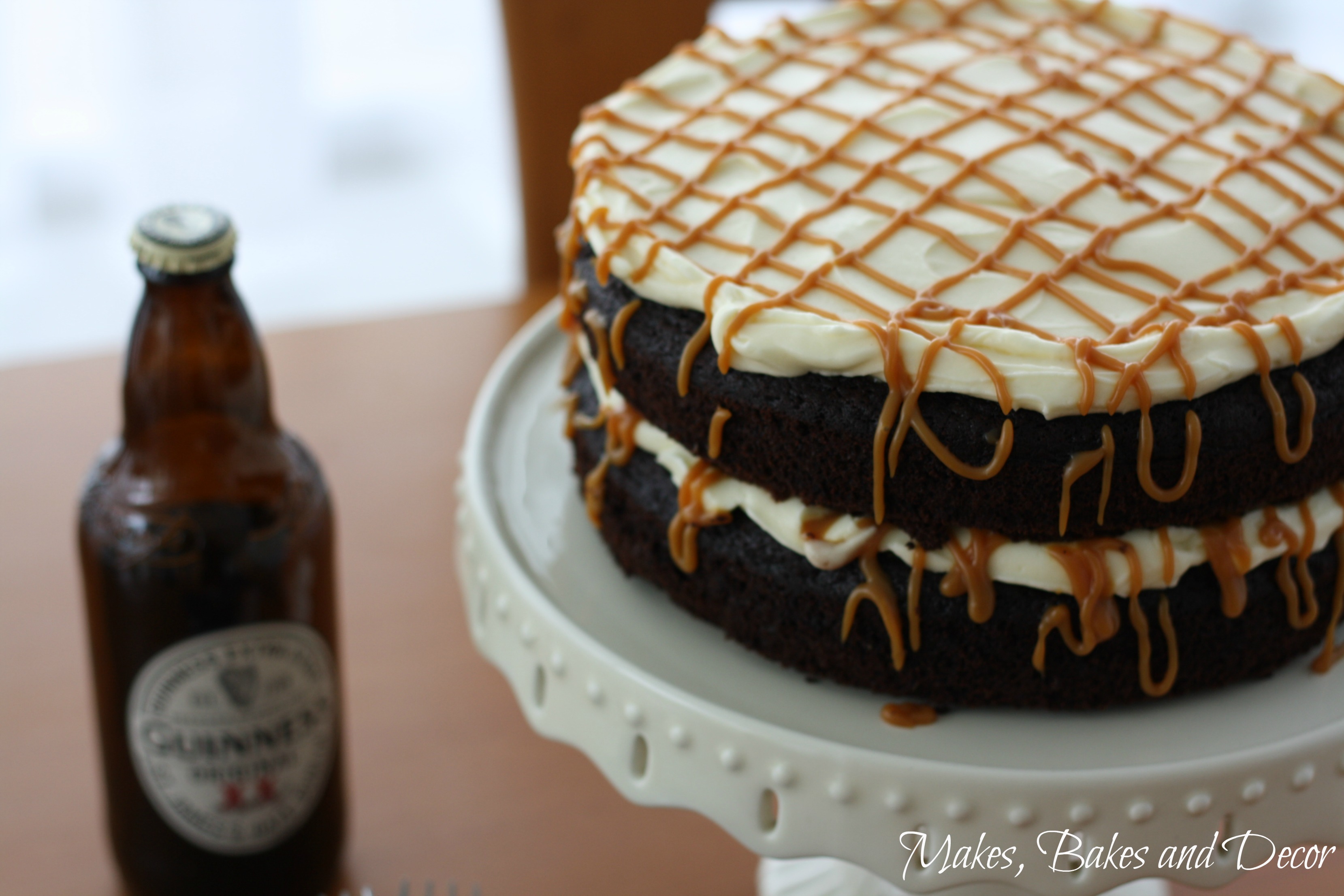 Find my other St Patrick's Day inspired recipe, Baileys chocolate cupcakes here.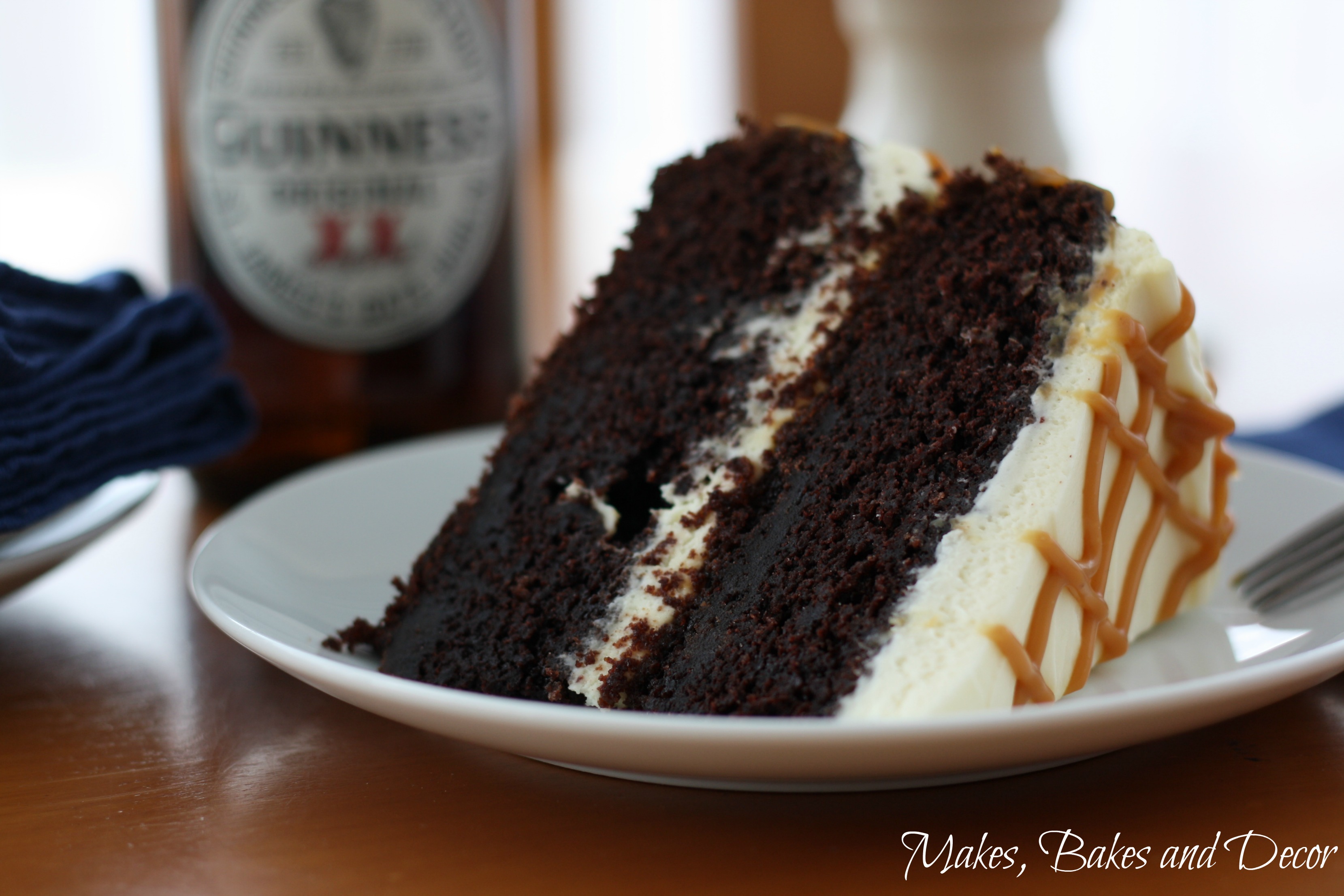 I started with Nigella's recipe for Chocolate Guinness cake but changed the quantities to make it a layer cake and added some salted caramel for extra yumminess!
Personally I can't really taste the Guinness but it gives this cake and amazing dense fudginess that is to die for! The flavours of the rich dense cake teamed with the salted caramel and the cream cheese frosting are perfection.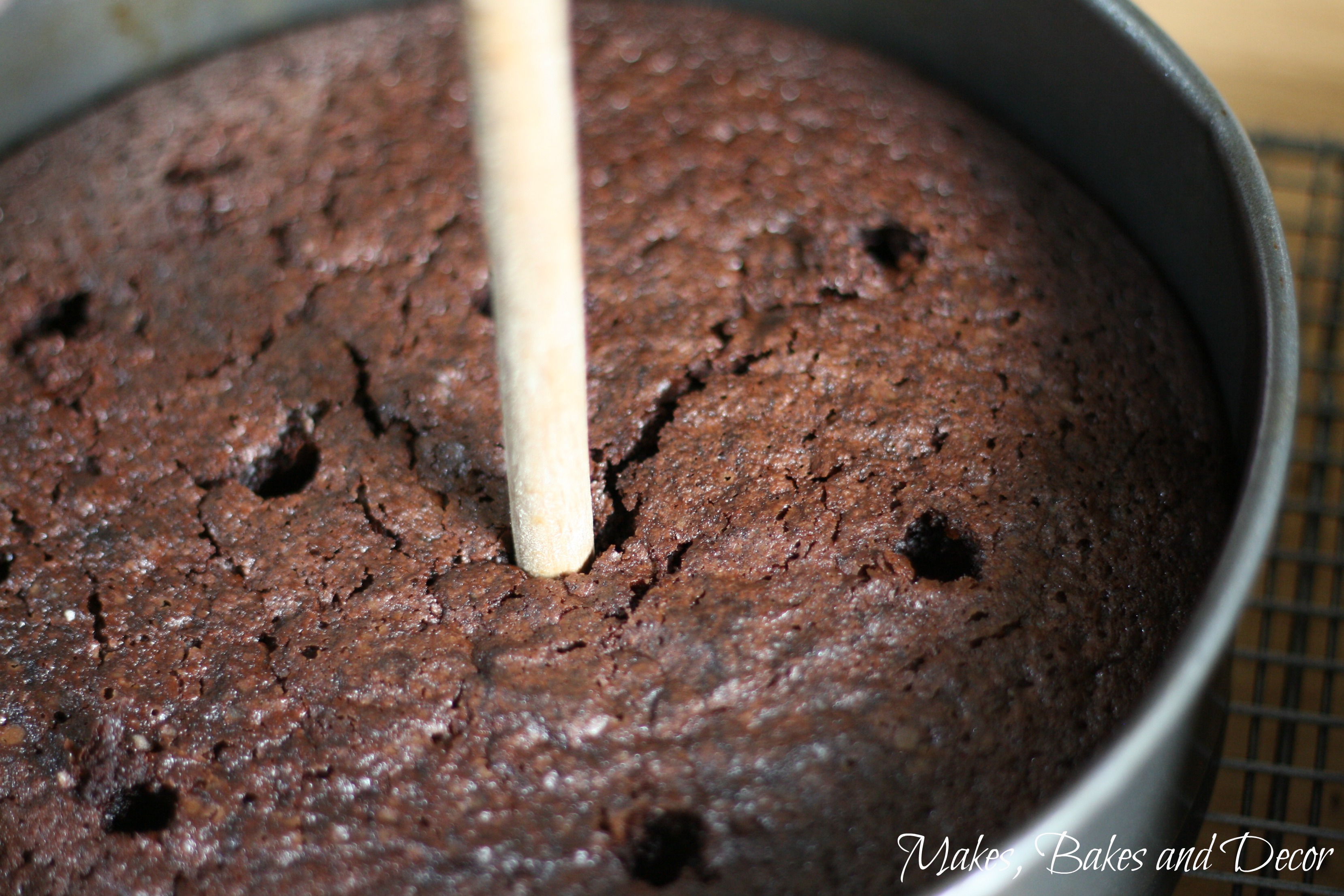 When the cake came out of the oven I poked holes all over with the handle of a wooden spoon. I then poured salted caramel sauce over the top so it soaked down the holes. Yum!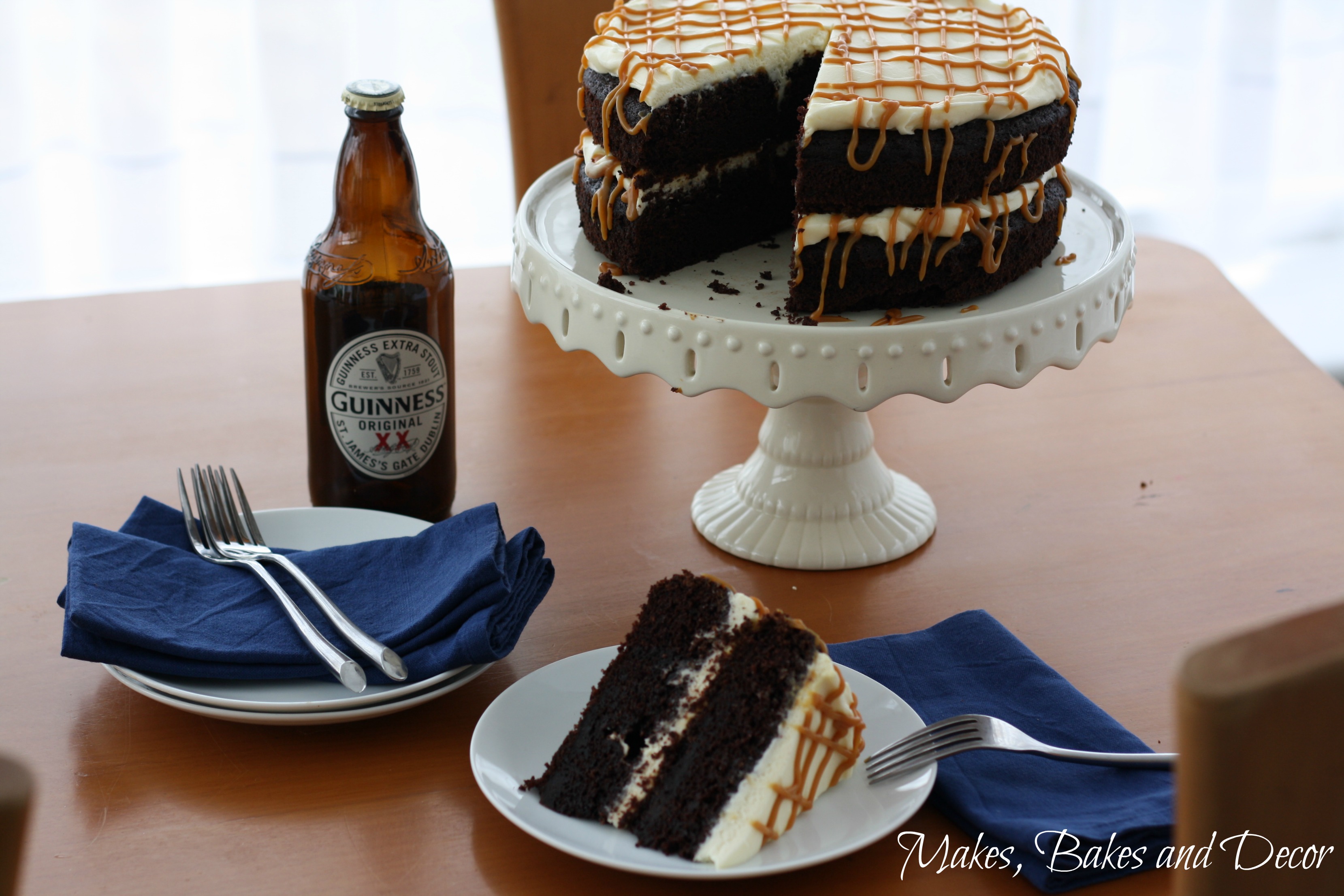 Then when they were cool I made the cream cheese frosting and layered everything up. I placed one cake layer on a cake stand and spread half the frosting using an offset spatula. I then drizzled the salted caramel sauce using a disposable piping bag and a very small round nozzle. Place the second cake layer on top and repeat the process with the frosting and caramel.
Shop the Post!
This cake has a lot of sugar in it and is most definitely a special occasion cake! Make this and you will have a lot of happy friends and family though. Just make sure you save a slice for me. 🙂 If you give making the cake a go please let me know what you think in the comments. Can you taste the guinness?
Lianne x
Pin Guinness Chocolate cake with Salted Caramel to save it for later!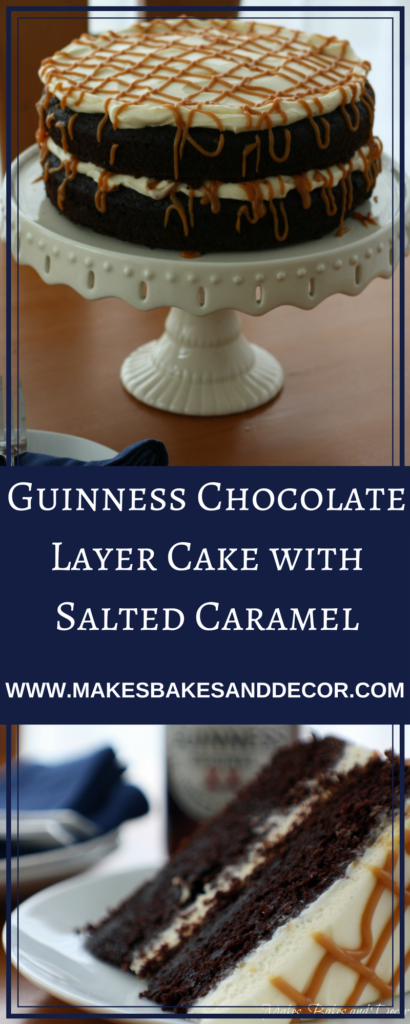 Find lot's of recipes and projects for St Patrick's Day by following my Everything for St Patrick's Day board on Pinterest.