Spray Painted Kitchen Utensils – The #DIYBlogChallenge
Hello everyone! So it's been a whole month since my last post! Thank goodness for the #DIYBlogChallenge otherwise you might never hear from me at all. 😀 The theme for this month is spray paint and I've had these Spray Painted Kitchen Utensils finished for a little while now. They are really easy and use one of my fave craft supplies, Mod Podge!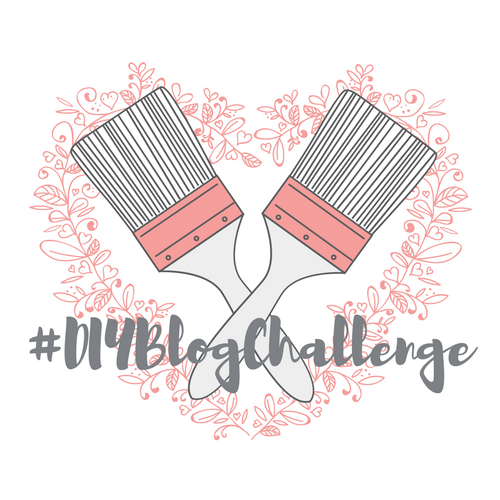 All you need to make these Spray Painted Kitchen Utensils are some plain wooden spoons etc, spray paint of choice, dishwasher safe Mod Podge, masking tape, tin foil and a brush.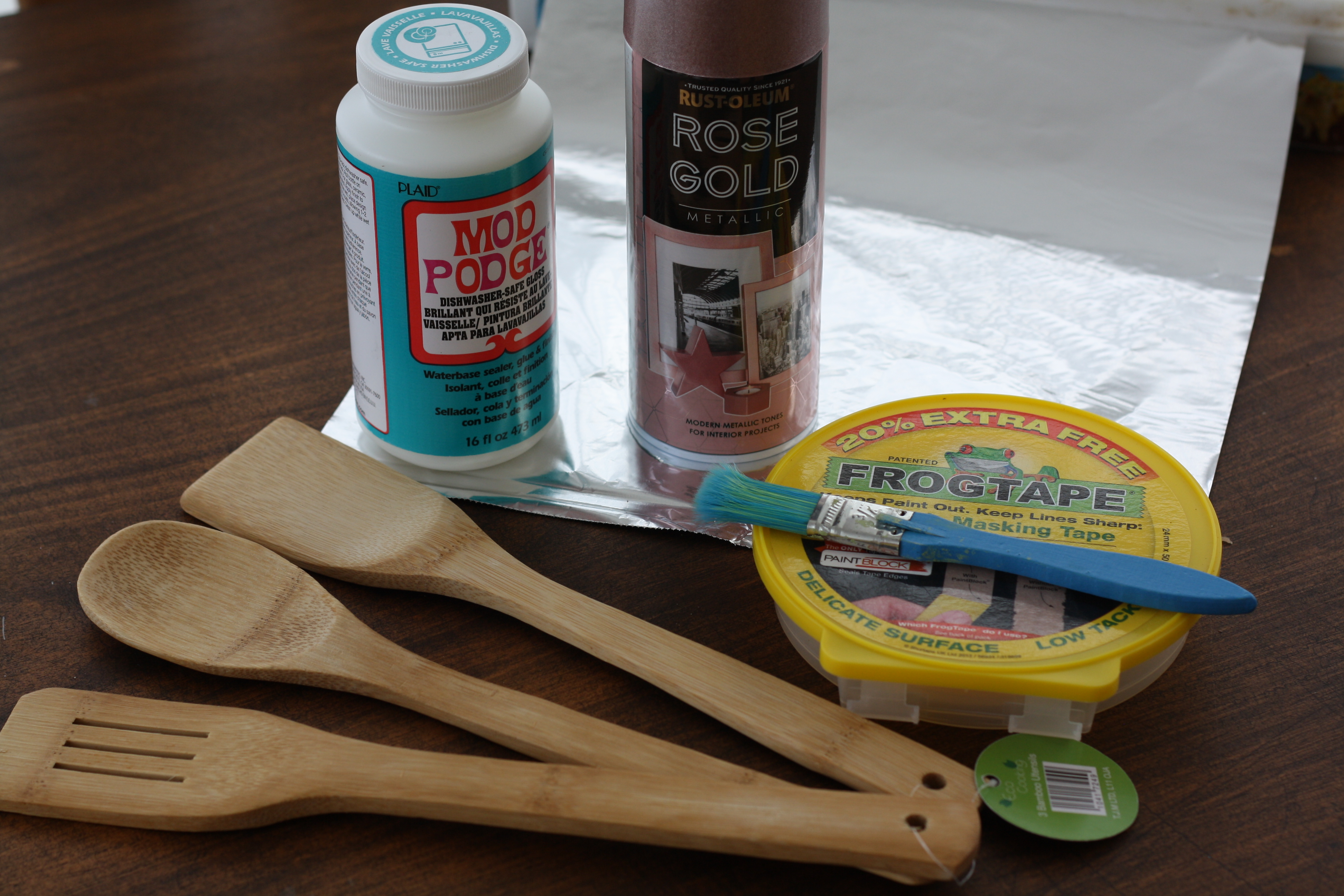 I've never used dish washer safe mod podge before and I must say I'm quite excited that it exists! I wish I knew about it before I made my Temporary Tattoo Mugs as it would have been perfect to use. I've been using these utensils for a couple of weeks now and although I haven't put them in the dishwasher because they are wood I've washed them by hand many times and they are sealed perfectly.
Step one is to mask off the top part of your utensil so only the handle is showing. I used masking tape first to get a crisp line and then used tin foil over the rest to make sure I didn't get any spray paint on the part that would come into contact with food.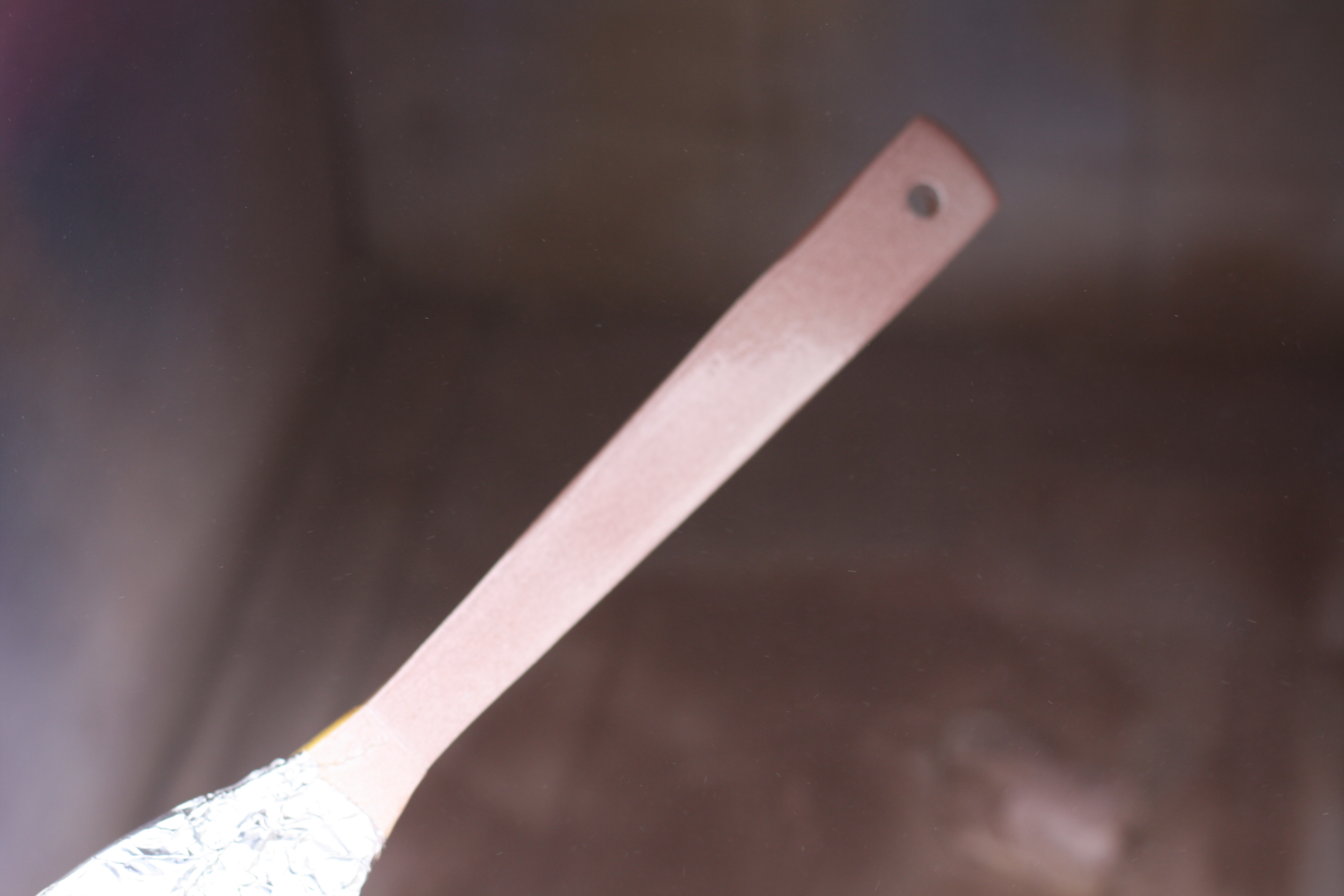 When using spray paint thin even coats are always best, leaving each coat to dry before applying the next. This makes sure your finish is perfect with no paint runs. I used two coats on my Spray Painted Kitchen Utensils.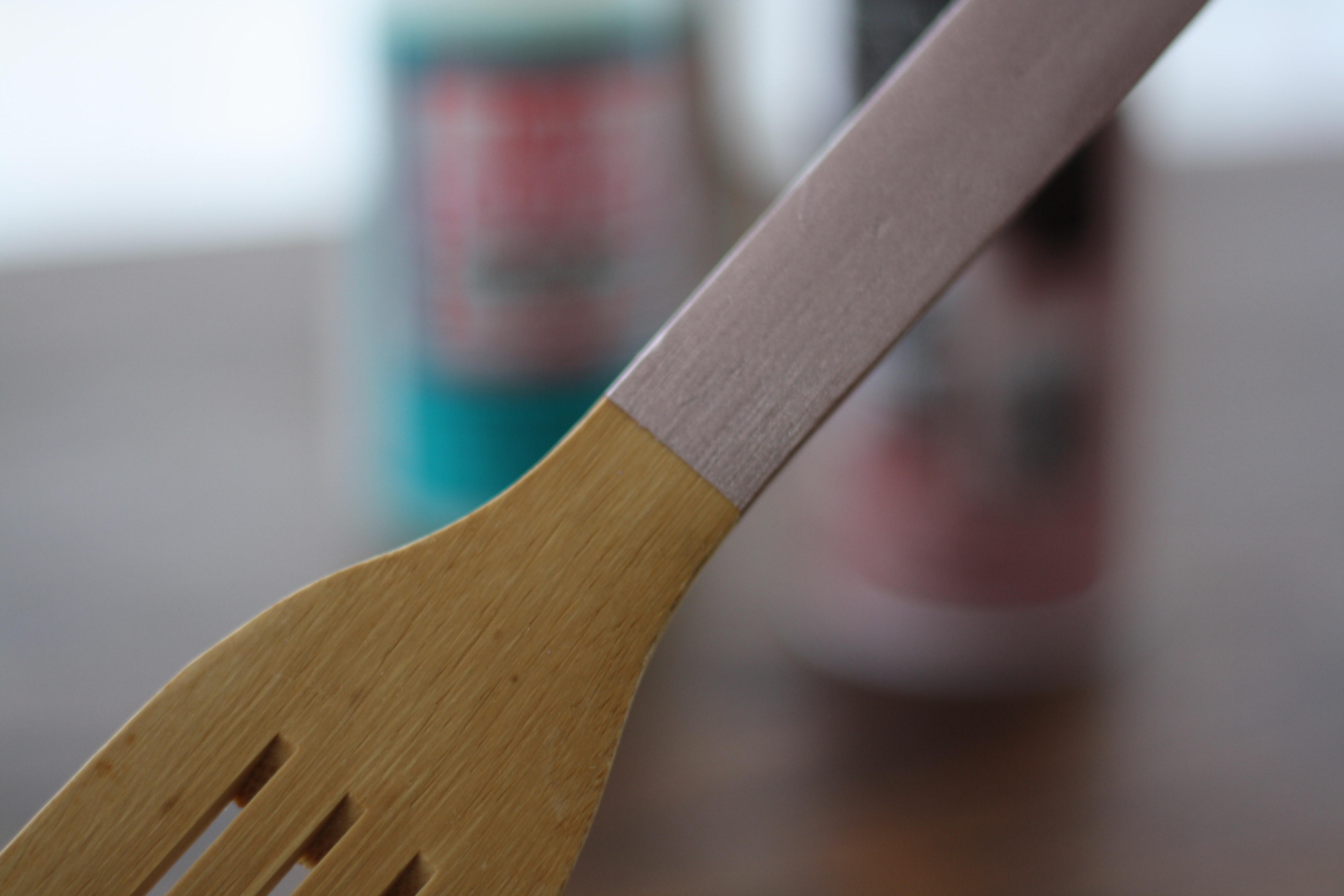 Once the paint is dry remove the foil and masking tape. I used Rustoleum metallic paint in rose gold and it is honestly the most beautiful spray paint I've ever used. Every time I walk past these utensils in my kitchen I see them glitter and it makes me happy. They also do this same paint in a white gold so I will be getting some of that to try out as well!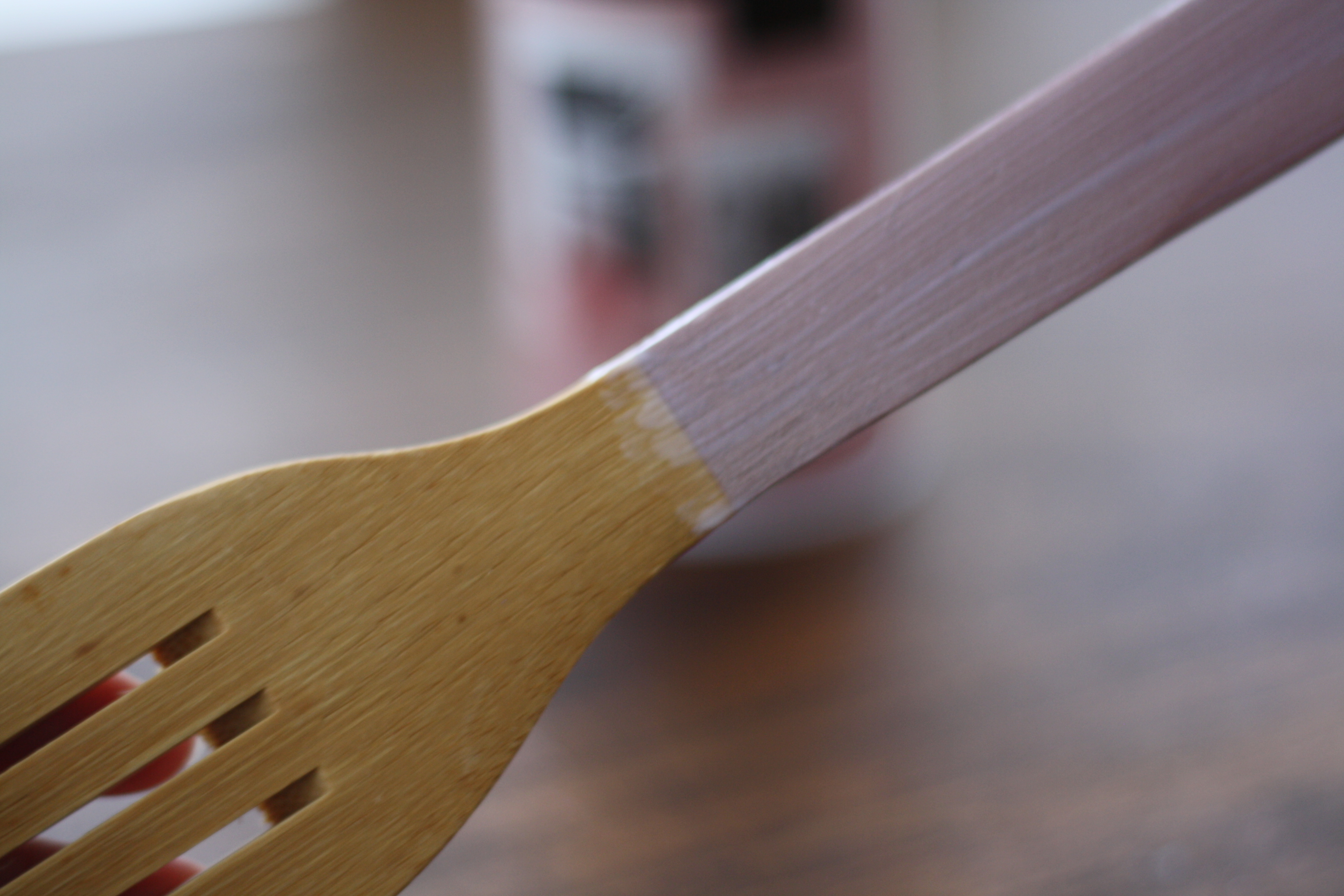 Next you need to seal the paint with the Mod Podge. I painted mine on just past the paint like you can see in the picture above. I also used two coats of Mod Podge, leaving the first coat to dry completely before applying the second. The instructions state that it takes 28 days for the Mod Podge to fully cure so I made these and left them for a month before I started using them.
Spray paint is one of my favourites, there are so many colours, finishes and textures to choose from, like the mercury glass effect achieved by Evija on her project pictured below. Head on over to From Evija with love for the full tutorial.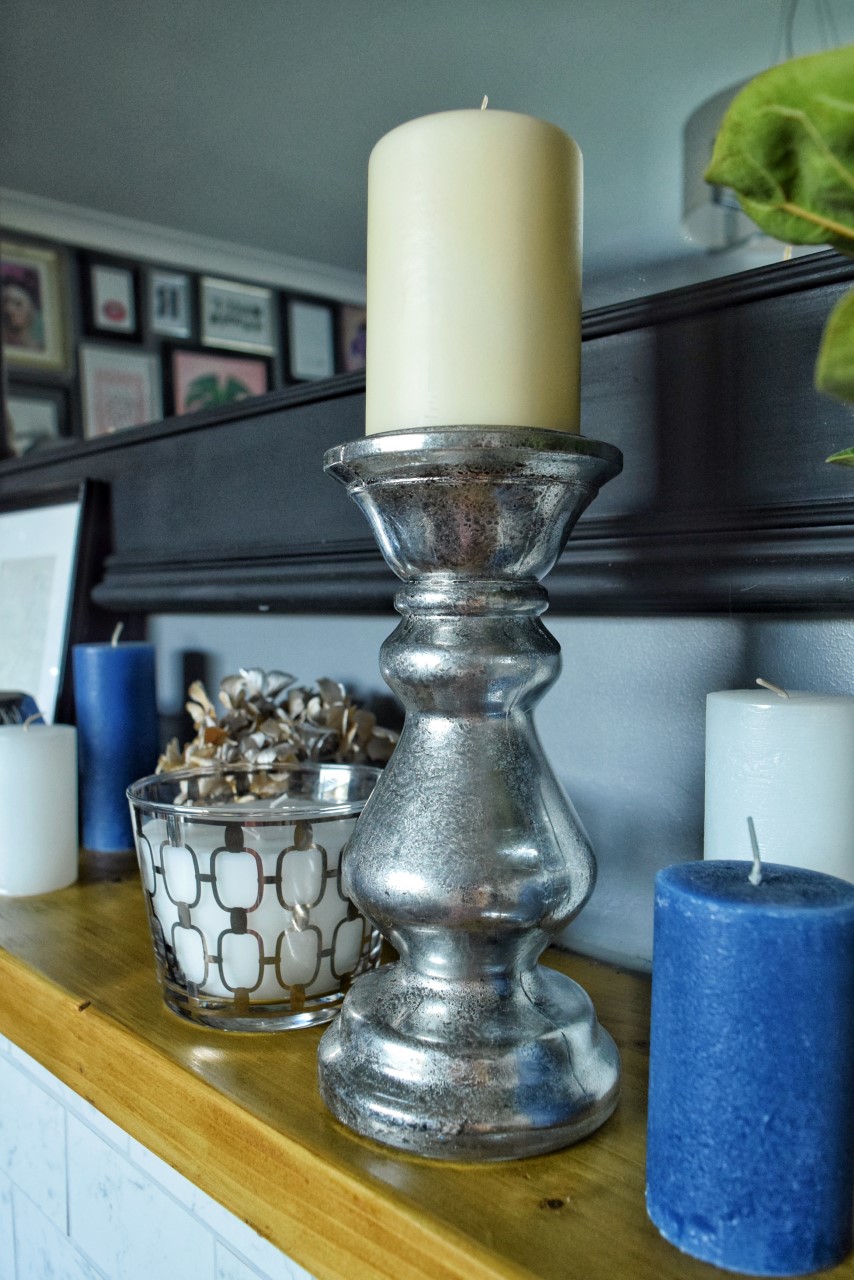 I hope that you've enjoyed this project and are looking forward to next month's challenge! I also hope that you will have heard from me on here before then, Noa (and Mason) along with my cake making business are keeping me very busy at the moment but I keep trying my best. Follow me on Instagram, I share my day to day on my stories including the kitchen revamp we're working on at the moment.
Lianne x
Pin my Spray Painted Kitchen Utensils to save it for later!