How to Decoupage Drawer Pulls with Wallpaper
A few weeks ago I shared my sons Super Hero Bedside Table. In the post I explained how I had tried to find some Super Hero themed drawer pulls. In the end I made my own and I promised to share how I had done so. So here is the promised post, How to decoupage Drawer Pulls with Wallpaper.
This post contains affiliate links, find out what that means here.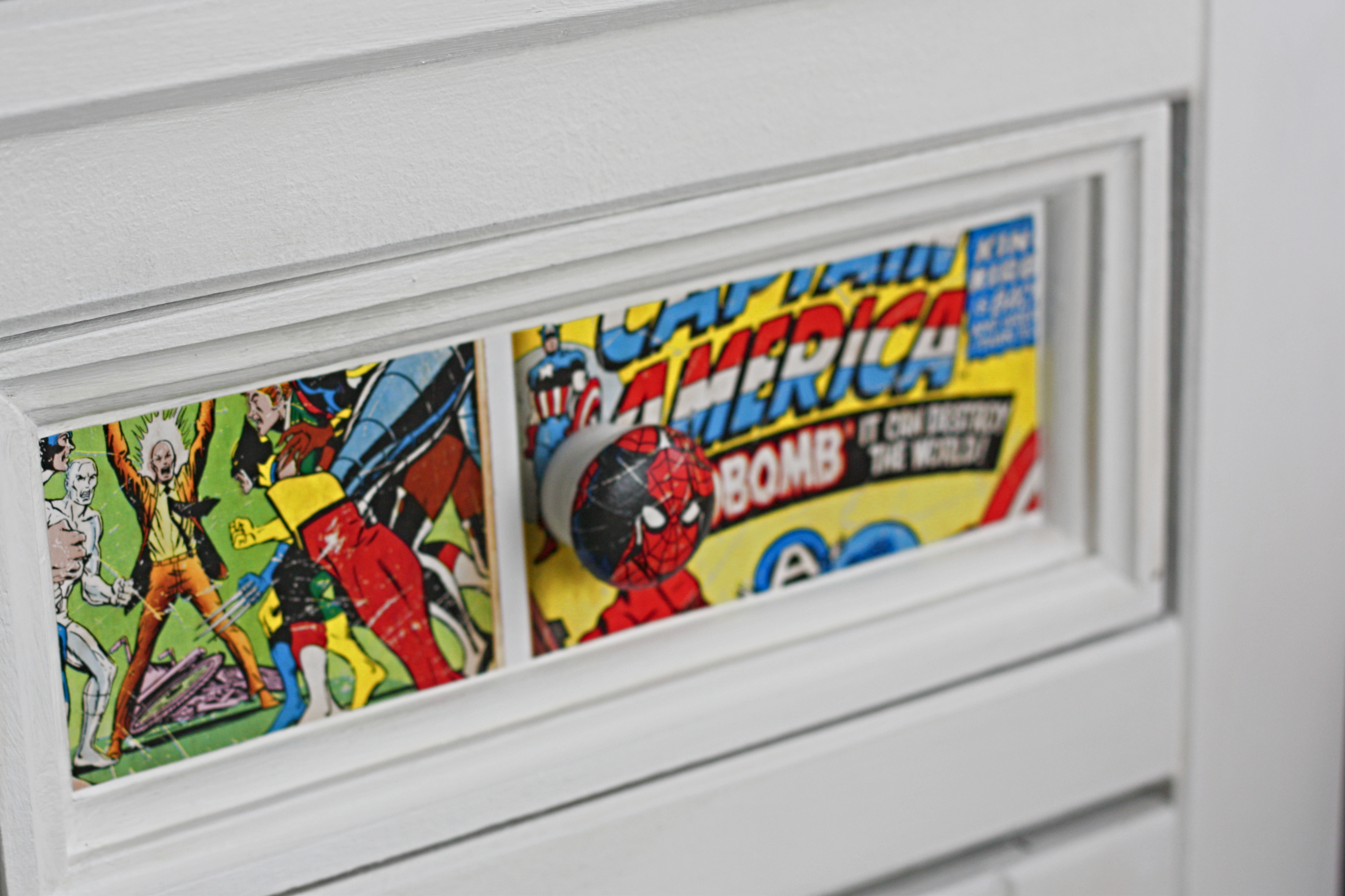 This project was a total experiment! I knew how I wanted the drawer pulls to turn out but I wasn't sure if the method I had in mind would work. Lucky for me it did so I can share with you what I did. Before we start. this won't work with all wallpapers, I would say use a smooth, printed wallpaper with a shiny finish. Also I have used super hero wallpaper as that was the project I was working on but this technique can be used to make drawer pulls in all colours and themes. You could even try it on different shaped pulls.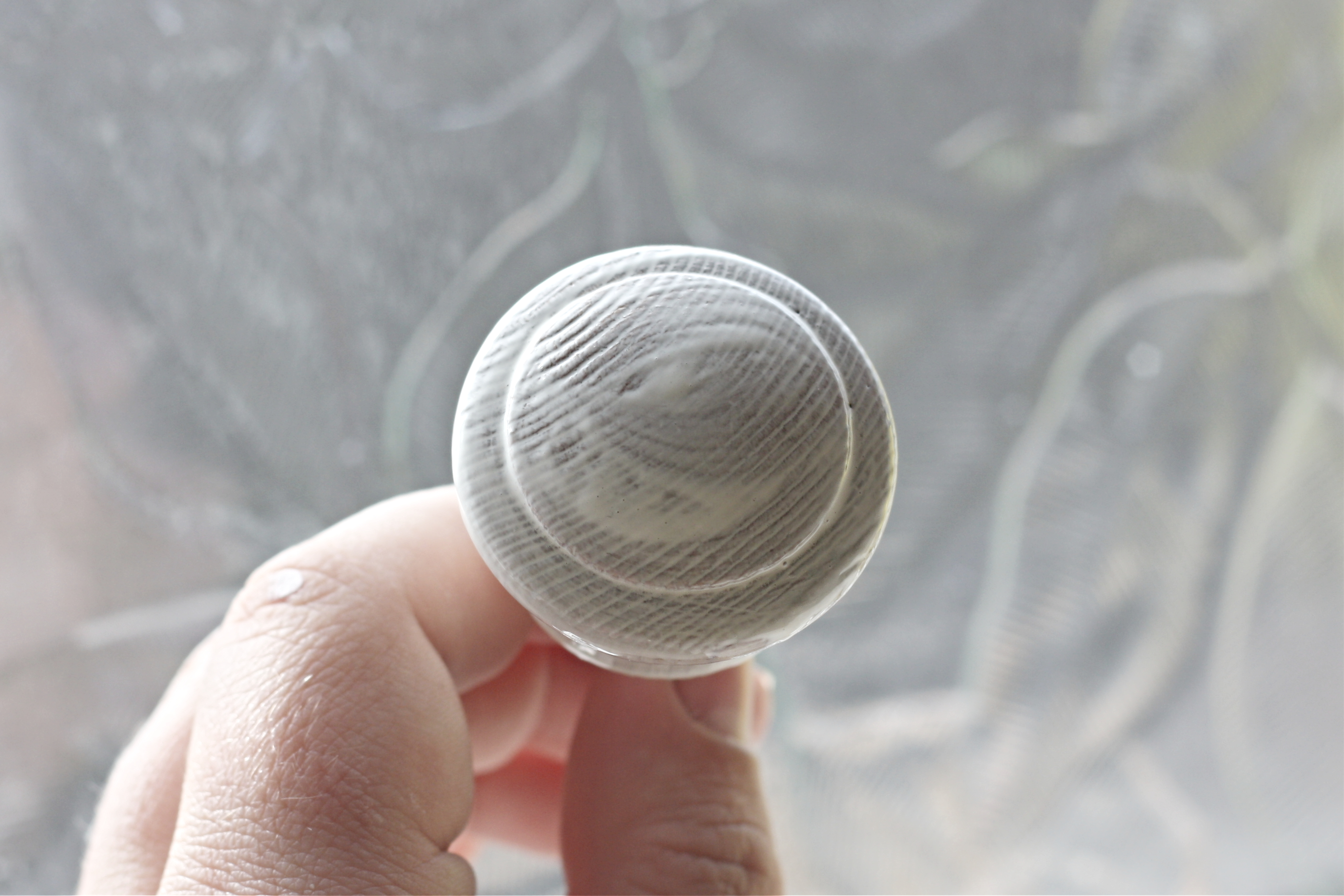 I started off with plain, round, wooden drawer pulls and gave them a couple of coats of white paint (again you can use any colour that matches your chosen wallpaper).
Next, I measured the diameter of the drawer pull and then cut out circles with the same diameter from my wallpaper.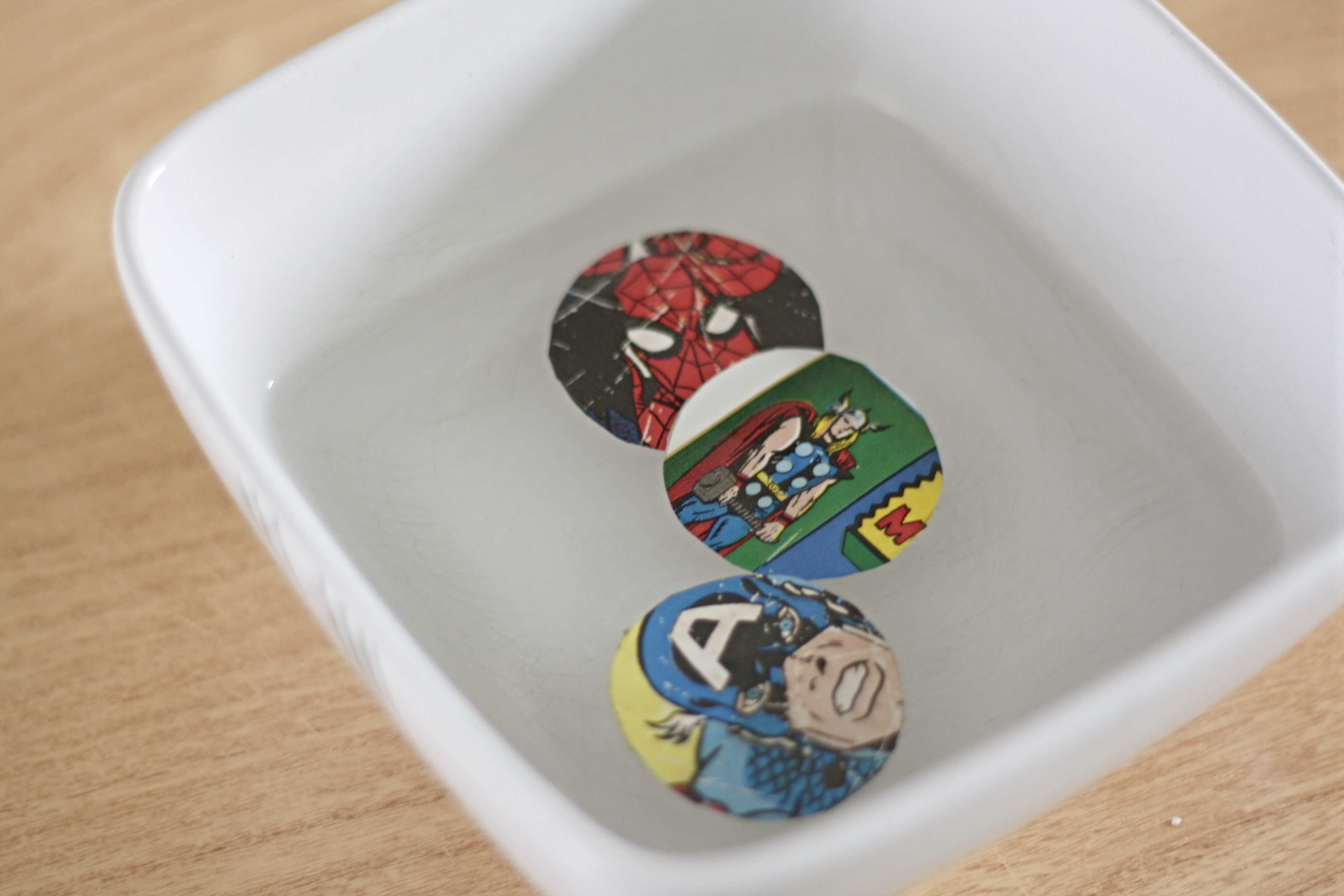 This next step is the one that was the experiment. As my drawer pulls were curved, the wallpaper was too thick to stick onto them and for it to curve round the shape of the pull. I wanted the paper to thinner so I soaked the circles of wallpaper in water for about 10 minutes.
Once the wallpaper has been soaked for a while, gently start to rub the back of the wallpaper. The backing paper will start to peel away from the top layer of the wallpaper. If this doesn't happen easily, return to the water to soak for a little longer. You should be able to peel all the back paper away so you are left with the very top, thin, printed layer.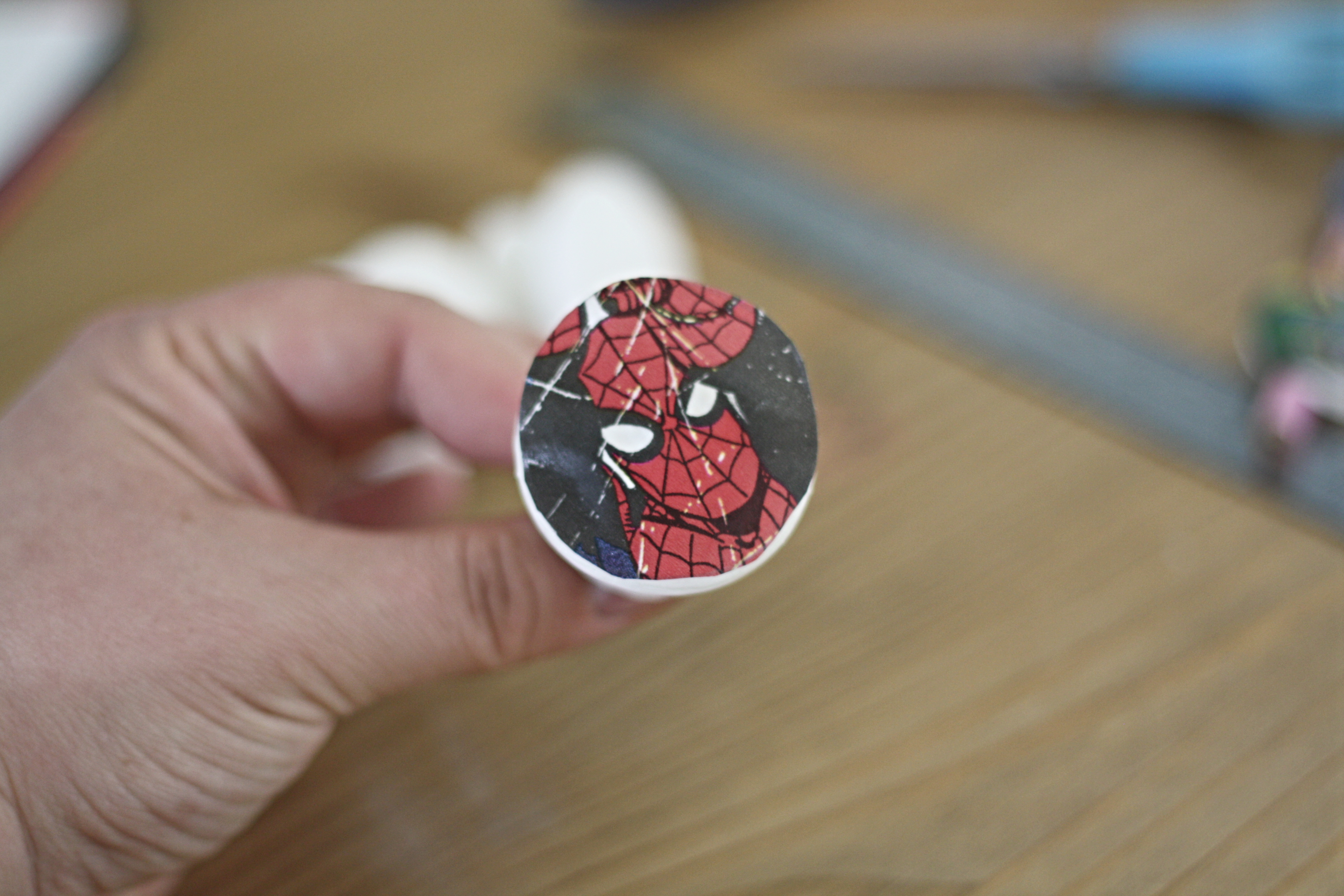 Paint the surface of your drawer pull with Mod Podge (glossy or mat it's up to you) and place the wallpaper circle in the centre of the drawer pull. Carefully press down. moulding the paper around the curve of the pull.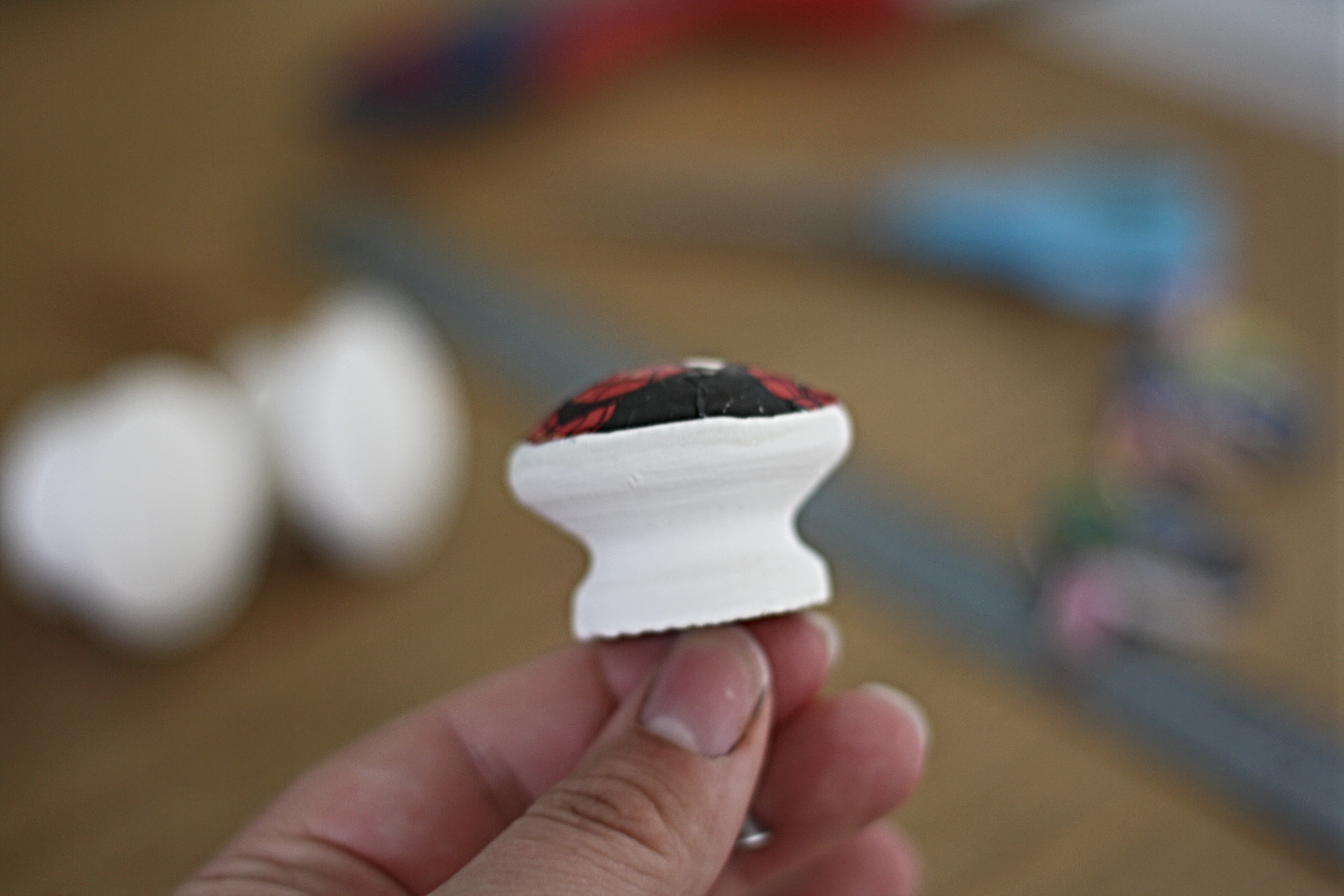 Once you've done this and it's well stuck down, leave it to dry and then paint another coat of your Mod Podge over the whole drawer pull to seal it.
Some links you might find usefull
UK Links:
US Links:
I used these drawer pulls on Mason's Super hero bedside table which you can find the post for here, and on his super hero wardrobe which we painted using the same technique as the bedside table.
Lianne x
Pin How to decoupage drawer pulls with wallpaper to save it for later!