These Rice Crispy Fridge Cake Bars were an accidental creation. We have been trying really hard to stick to a set budget so far this year. One of the ways we are doing this is to think before we just go out and buy more food. Last week we were running low on treats for the kids, Mason has to have pudding after he has finished his tea! 😀 Instead of running to the shop to buy more I had a look around to see what we had and what I could make.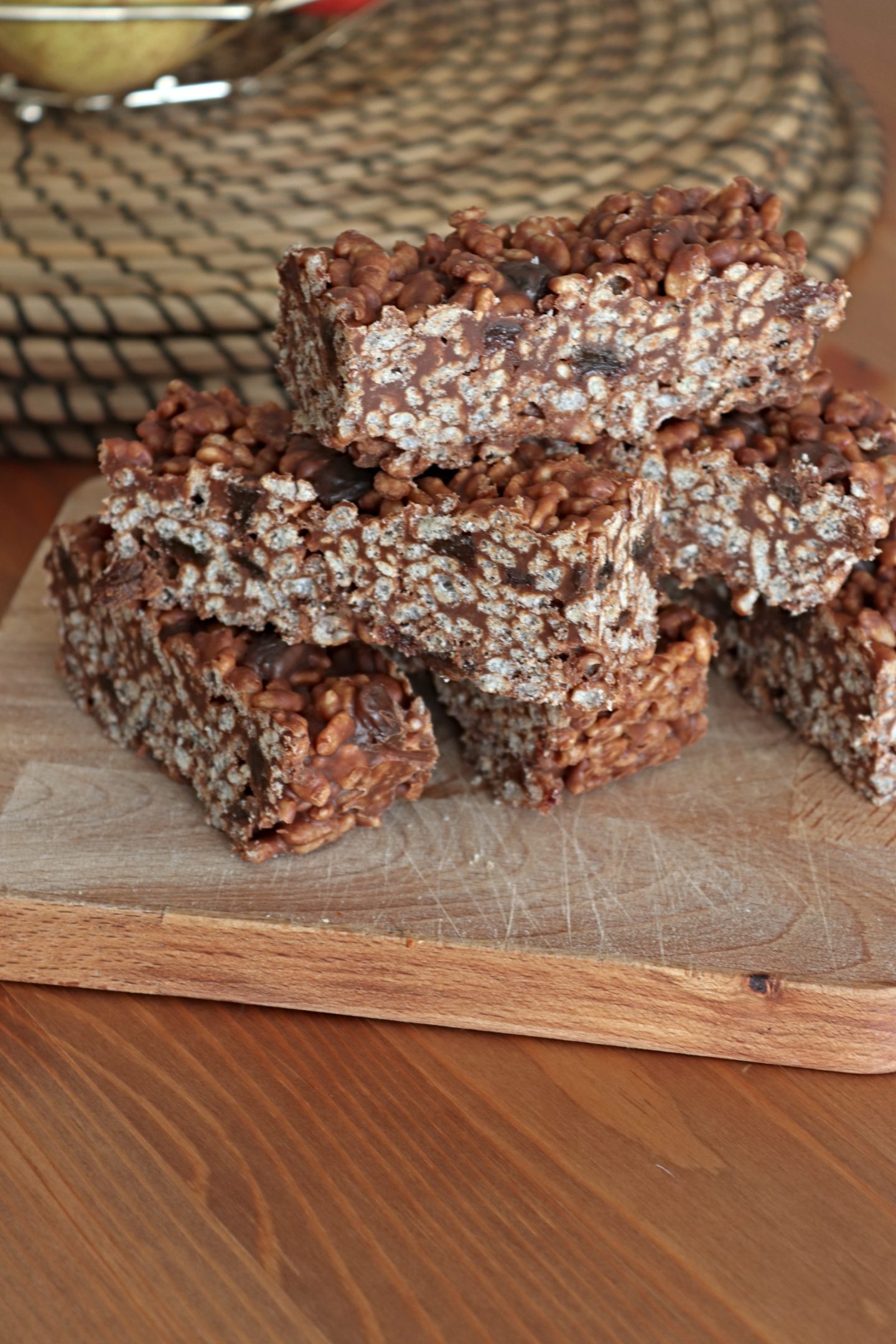 Someone I follow on Instagram had shared a picture of fridge cake they had recently made so fridge cake had been on my mind. It's something I love but something that I hadn't made for a while. After a quick search through the cupboards I discovered we had chocolate, butter and golden syrup but no biscuits. We did however have Rice krispies so I thought I would give it a go and see how it turned out.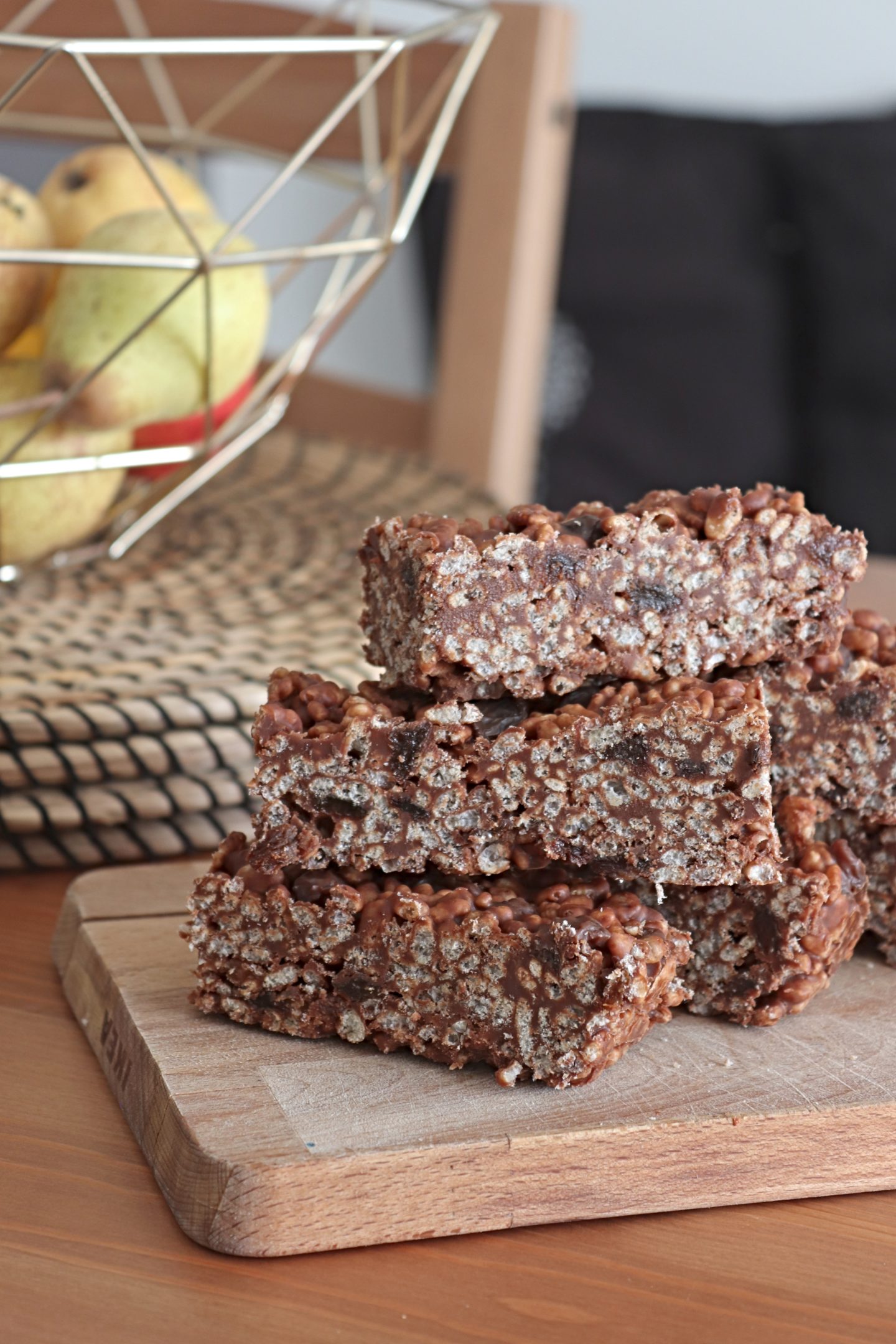 And In the end I thought they turned out pretty good, so good I decided to share the recipe with you guys!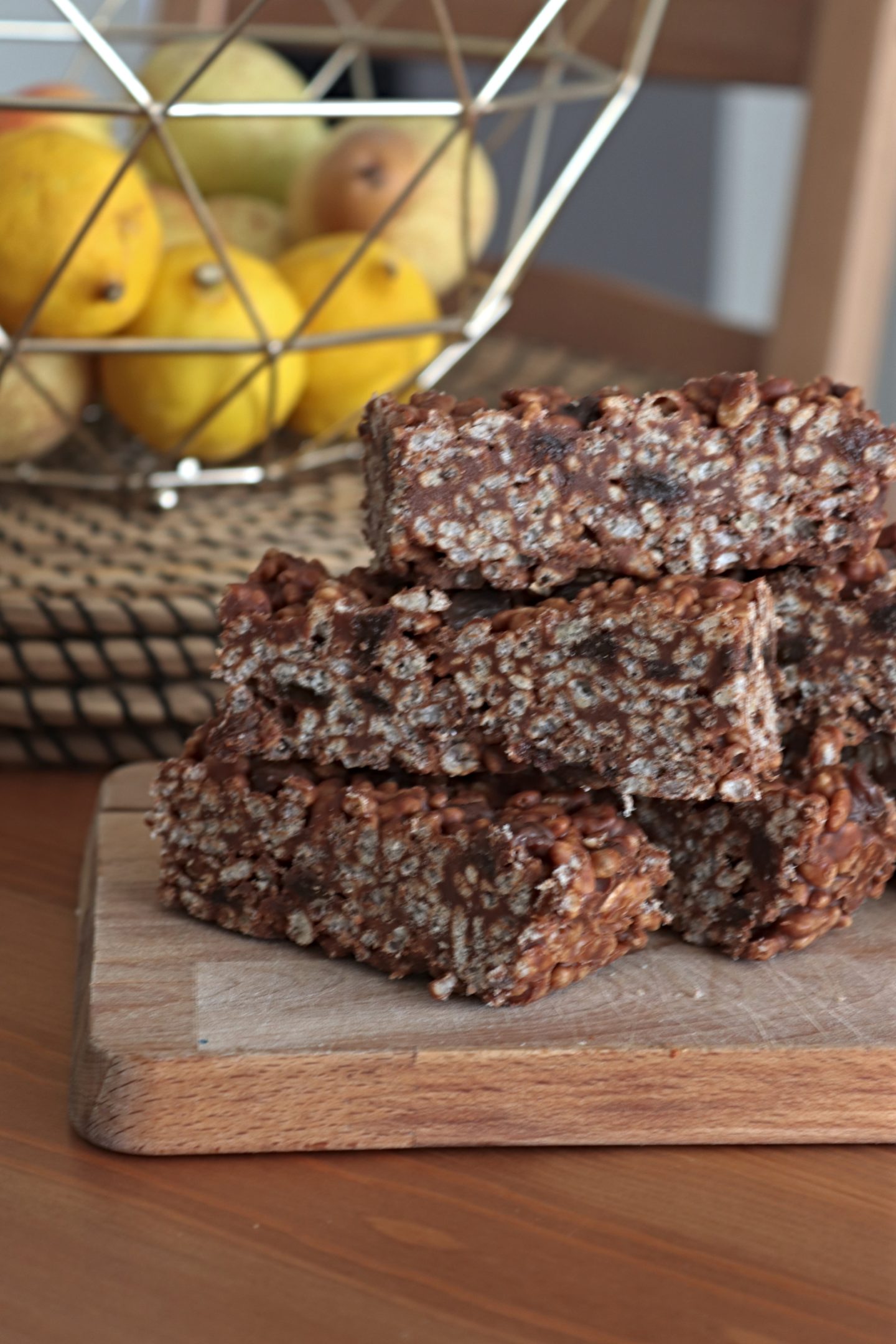 These aren't the first rice crispy treats I've shared on the blog. You can also find my Chocolate Marshmallow Crispy Treats here.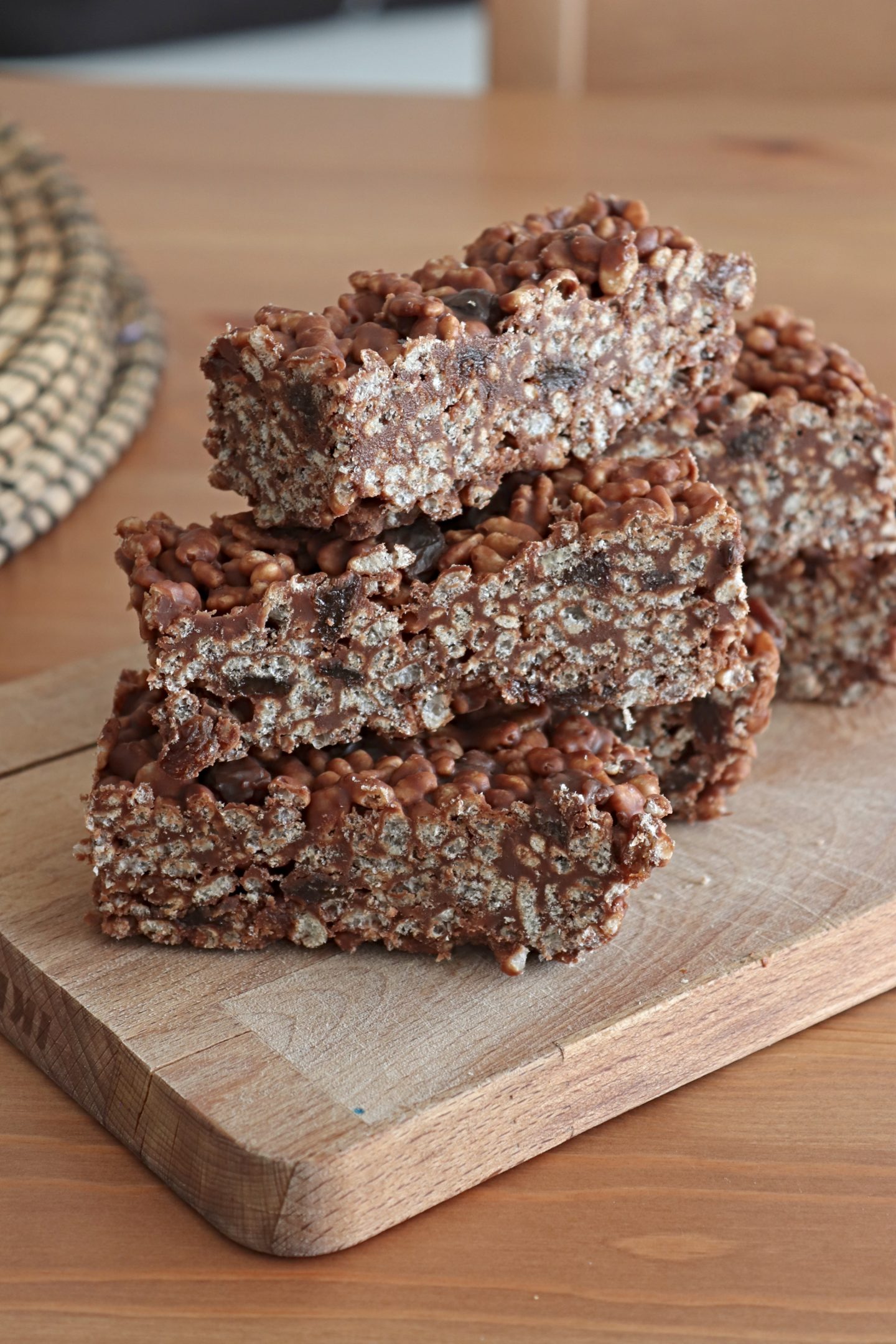 If you give this easy but delicious recipe a try don't forget to share!
Lianne x
Rice Crispy Fridge Cake Bars
Ingredients
150

g

milk chocolate

150

g

dark chocolate

100

g

butter

150

g

golden syrup

150

g

raisins

200

g

rice crispies
Instructions
line a 30cm x 20cm dish with cling film.

Place the butter, golden syrup and both chocolates into a glass bowl and heat in the microwave until melted. Heat for 30 seconds at a time stirring each time to avoid the chocolate burning.

In another bowl add the rice crispies and raisins. Pour over the chocolate mixture and fold together until well combined.

Scrape the mixture into the cling filmed dish and press down flat into the corners. Put in the fridge to set.

Once set slice into 20 bars, store in a airtight container.
Pin my Rice Crispy Fridge Cake Bars to save them for later!