Roasted Red Pepper Soup
Happy New Year everyone! We are a week into the new year now and so far 2019 has been pretty good to us! My step daughter got engaged on New Years, we spent the day with family in Nottingham on Thursday and then we spent the weekend in Stamford for my Dad's 60th. I also made this super easy, super tasty Roasted Red Pepper Soup 😉 .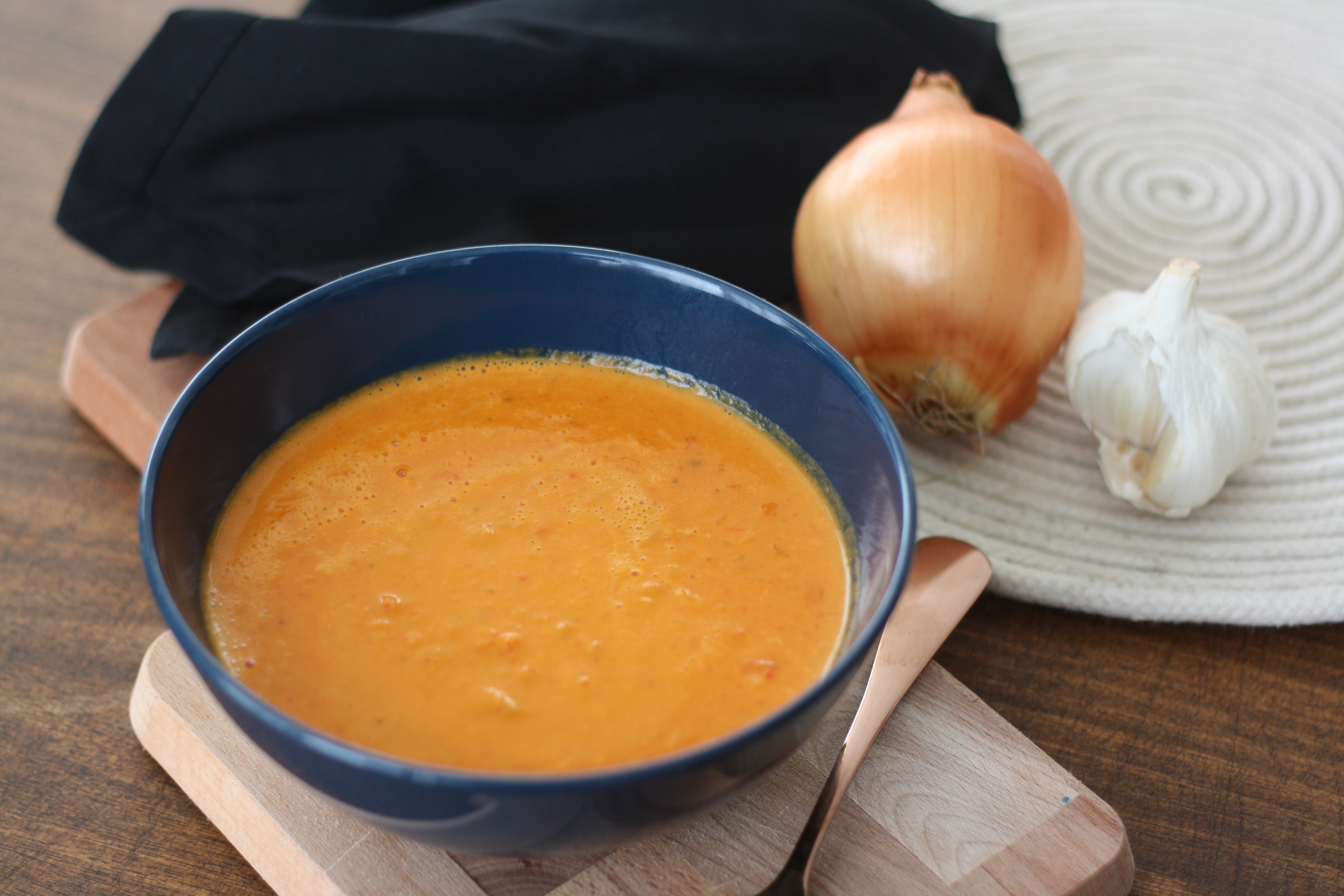 Do you make new years resolutions? I don't really, I prefer to set goals and we have some big goals/challenges set for the year ahead. If you follow me on Instagram you might have heard me talking on my stories about how I have purchased Productivity bootcamp and budget bootcamp. Both of these are programs written by Jordan Page from Fun Cheap or free. I will probably share a little more about how I'm getting on with the programs as the year goes on but our main goal for this year is to pay off all of our credit cards and we are using budget bootcamp to help us do this. It will mean some big spending changes for us. My blog has always been about living a creative life on a budget, this year my budget will just be a little less than before.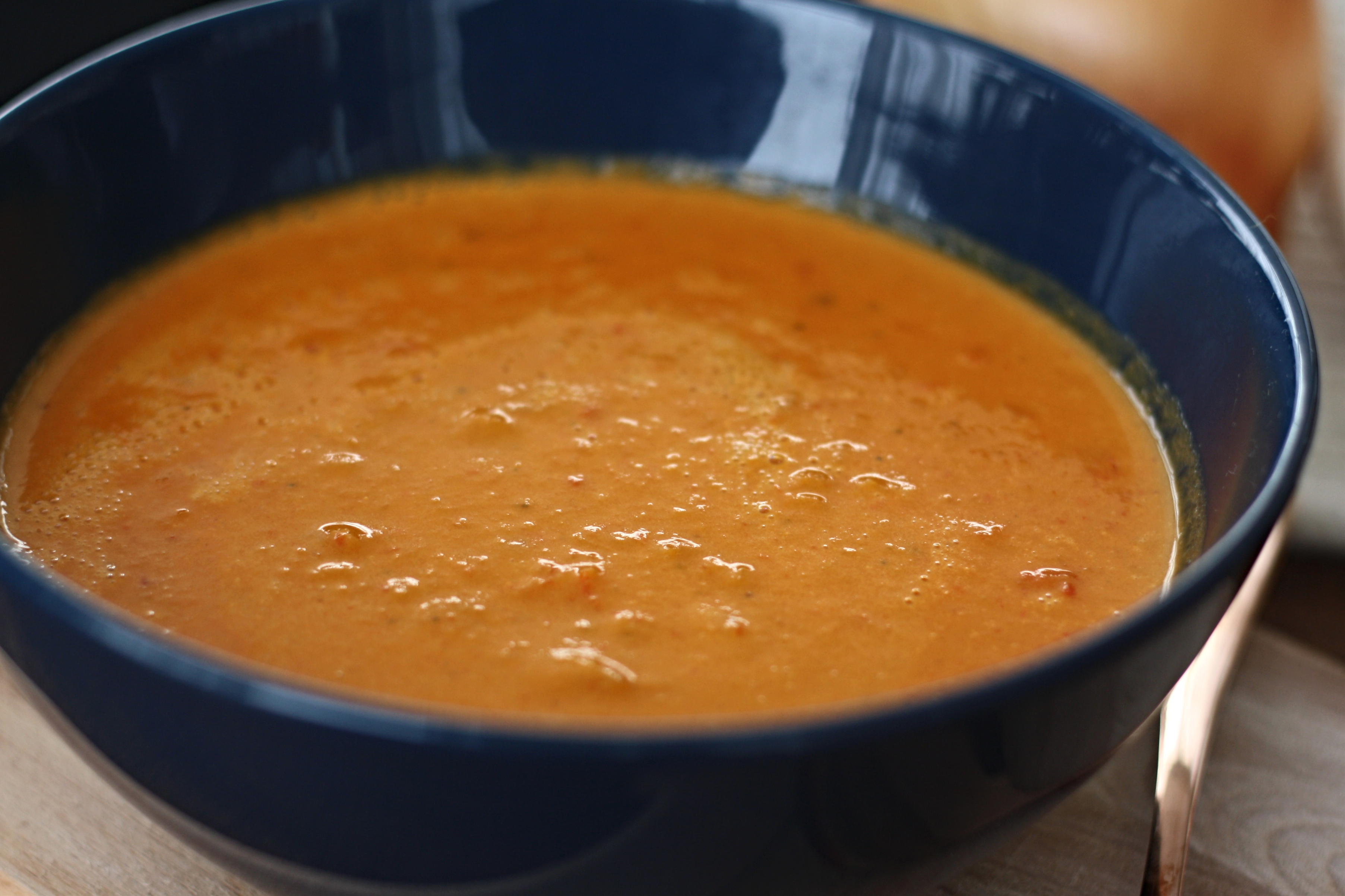 With that in mind my first post of the year is this Roasted Red Pepper soup recipe that's low cost but filling, can be frozen easily for batch cooking and is also insanely delicious.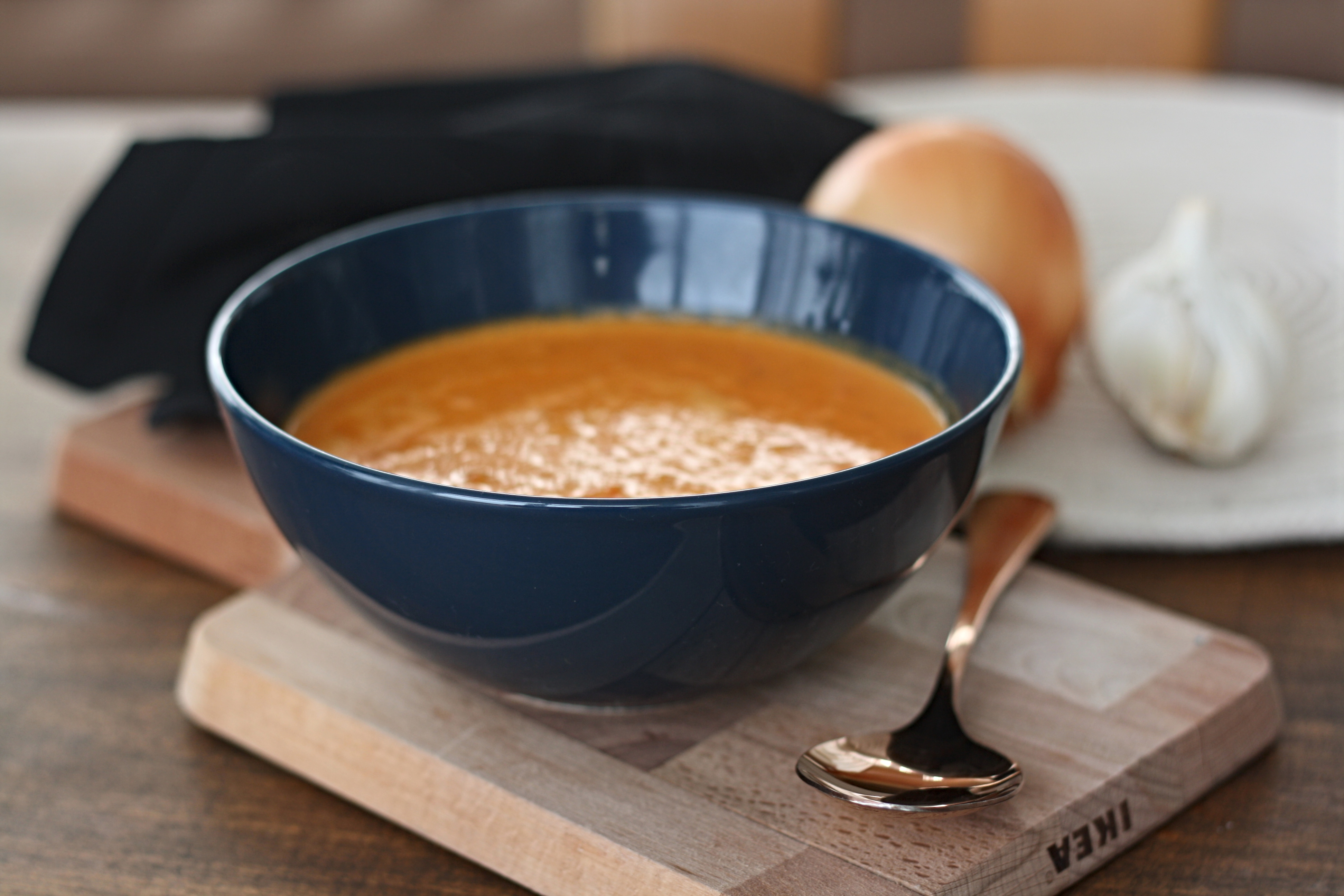 My favourite way to cook vegetables is to roast them. Any vegetable just becomes 10 times tastier (in my humble opinion) when you roast it. The roasted flavour is what makes this soup so good.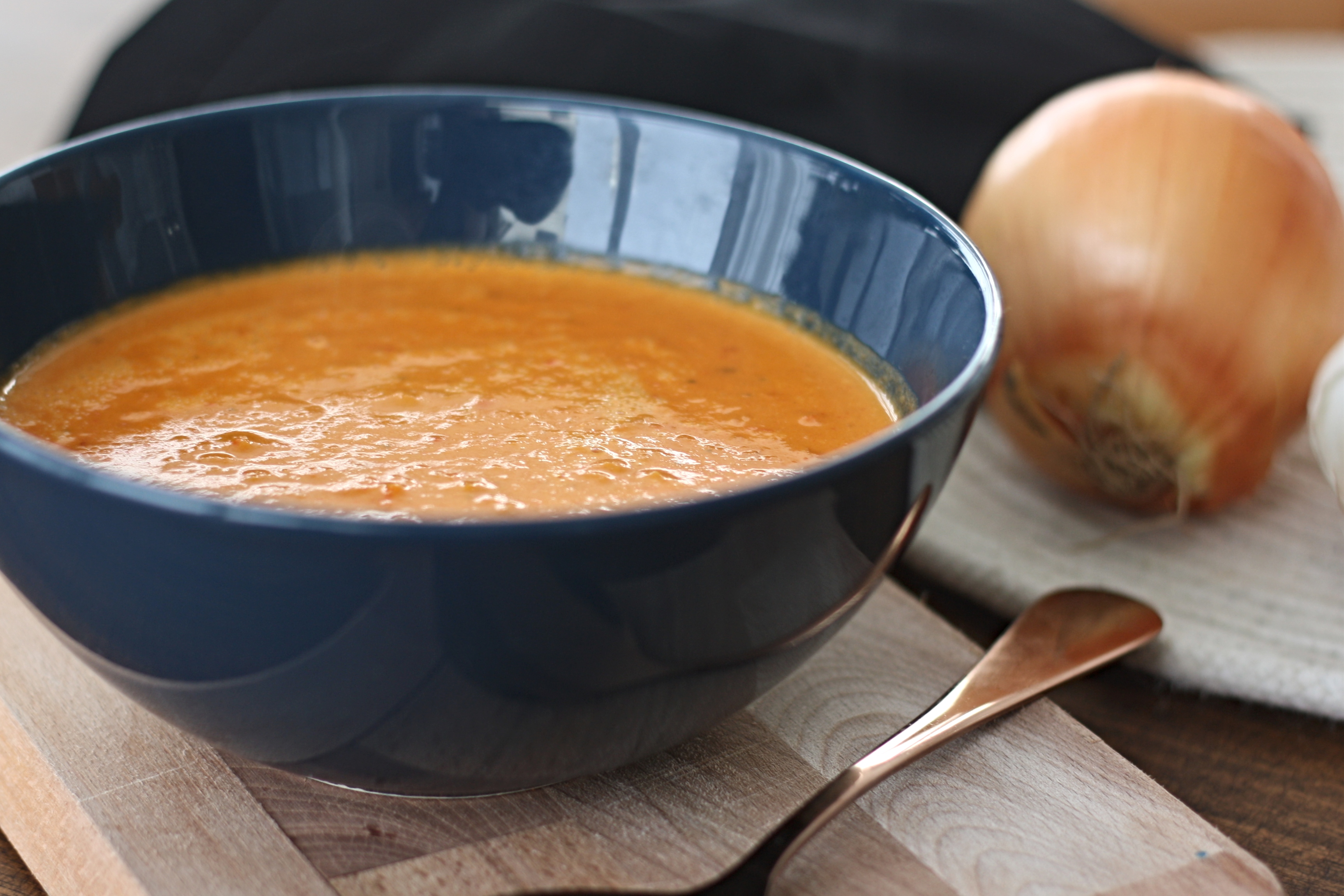 Don't forget to take a look at my other soup recipes, Roast Pumpkin Soup and Carrot and Coriander Soup.
Do you like to make homemade soups? I love how easy they are to throw together. You don't need any kind of fancy soup maker. You just need a large saucepan or stock pot to cook it in and then a basic blender to blitz it it up once it's cooked.
Let me know if you make this soup and good luck to you all in smashing those resolutions and goals.
Lianne x
Roasted Red Pepper Soup – The Recipe
Roasted Red Pepper Soup
Ingredients
4

red peppers

de-seeded and chopped into chunks

1-2

tbsp

olive oil

2

onions

peeled and roughly chopped

2

garlic cloves

peeled

750

ml

vegetable stock

150

g

cream cheese

salt and pepper
Instructions
Preheat the oven to 200c/180c fan oven. Place the peppers in a baking tray and drizzle with the oil, season and roast in the oven for 30 minutes.

In a large sauce pan or stock pot add the vegetable stock, onion, garlic and roasted red pepper. Bring to the boil and then reduce to a simmer and leave, with the lid on, for 30 minutes.

Remove from the heat, add the cream cheese and then blitz the soup in a blender until you have your desired consistency. I leave mine with a little bite to it but you can make yours super smooth if you prefer.

Pour the soup back into the pan, check the seasoning and add more if you need to then bring the soup back up to a simmer. Serve straight away and enjoy!
To help you make your soup!
Pin my Roasted Red Pepper Soup to save it for later!