Hi! It's time for September's #DIYBlogChallenge and the theme for this month is Autumn! I absolutely love this time of year so I was really excited about this theme. I saw a similar project to the one I've chosen in the spring time and have been patiently waiting for the right time of year to give it a try. I am super happy with my finished project and I hope you love my Autumn Leaf Bowls as much as I do.
This Post contains affiliate links, find out what that means here.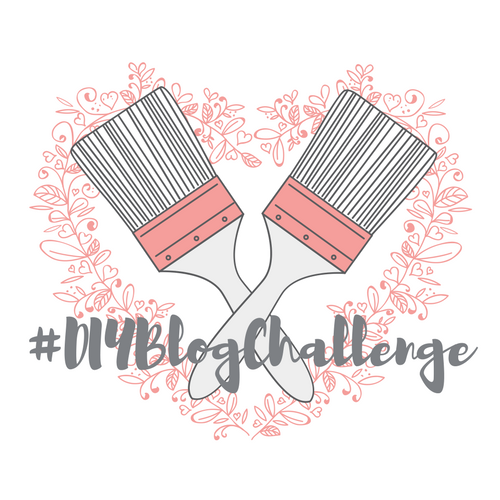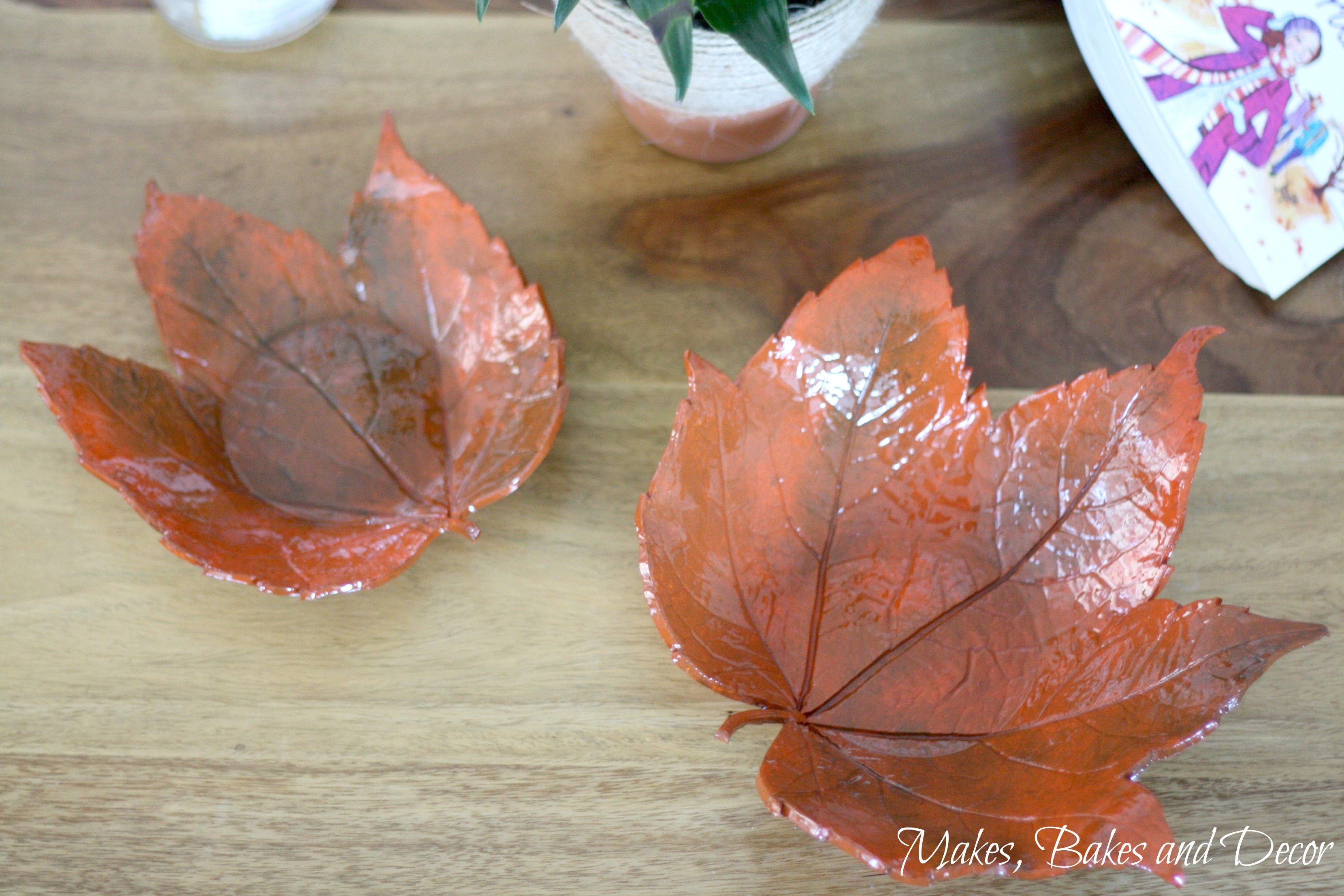 So who else is excited for Autumn? Cooler weather, coats and boots, pumpkins and Autumn leaves are just some of my favourite things about this season. I also love that it means Christmas is on the way!!
To make this project I used Fimo, oven drying modeling clay. It's something I've never used before but I love, love, love it and have so many more project ideas to use it for now! It comes in so many colours too. For this project I just used the white and then painted the finished piece. This is because the clay picks up bits of dust etc very easily, you will see why this is an issue with this particular project but I want to try using all the colours soon. Here is everything I used to make these Autumn Leaf bowls.
You will also need a large leaf from the garden/park, a craft knife and a rolling pin.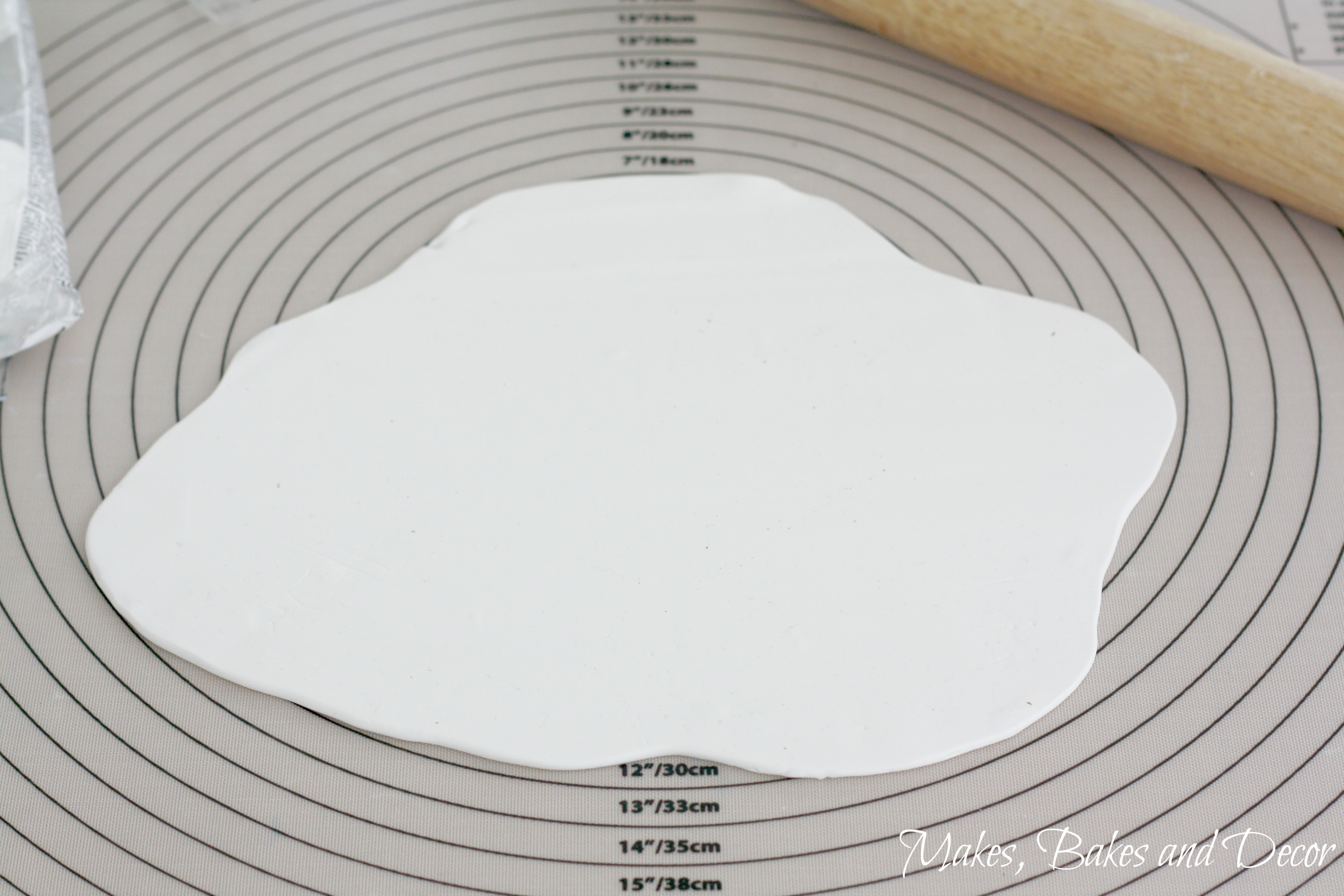 When you first take your Fimo modeling clay from the packet you will need to warm/mould it in your hands a little to make it more manageable. As I said before, the clay will pick up every speck of dirt and dust in sight, so if you were working on a project that wasn't to be painted/covered, you would need to make sure your surface and equipment were squeaky clean before starting. Once your clay is ready you need to roll it out to about 1/2 a cm think and large enough to lay your chosen leaf flat on the surface.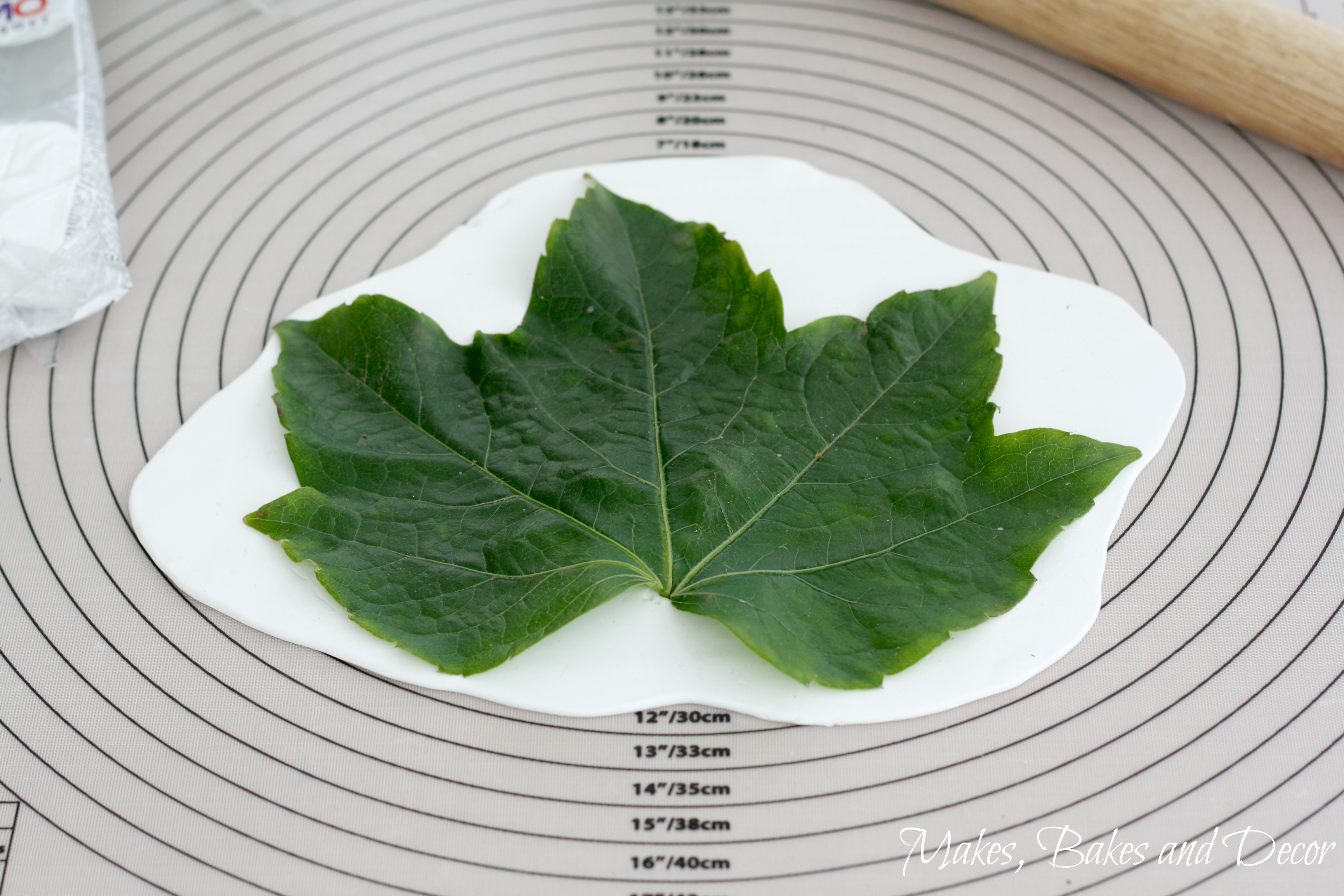 Lay your leaf on top of the clay. I cut out the stem to that the leaf would lay flat.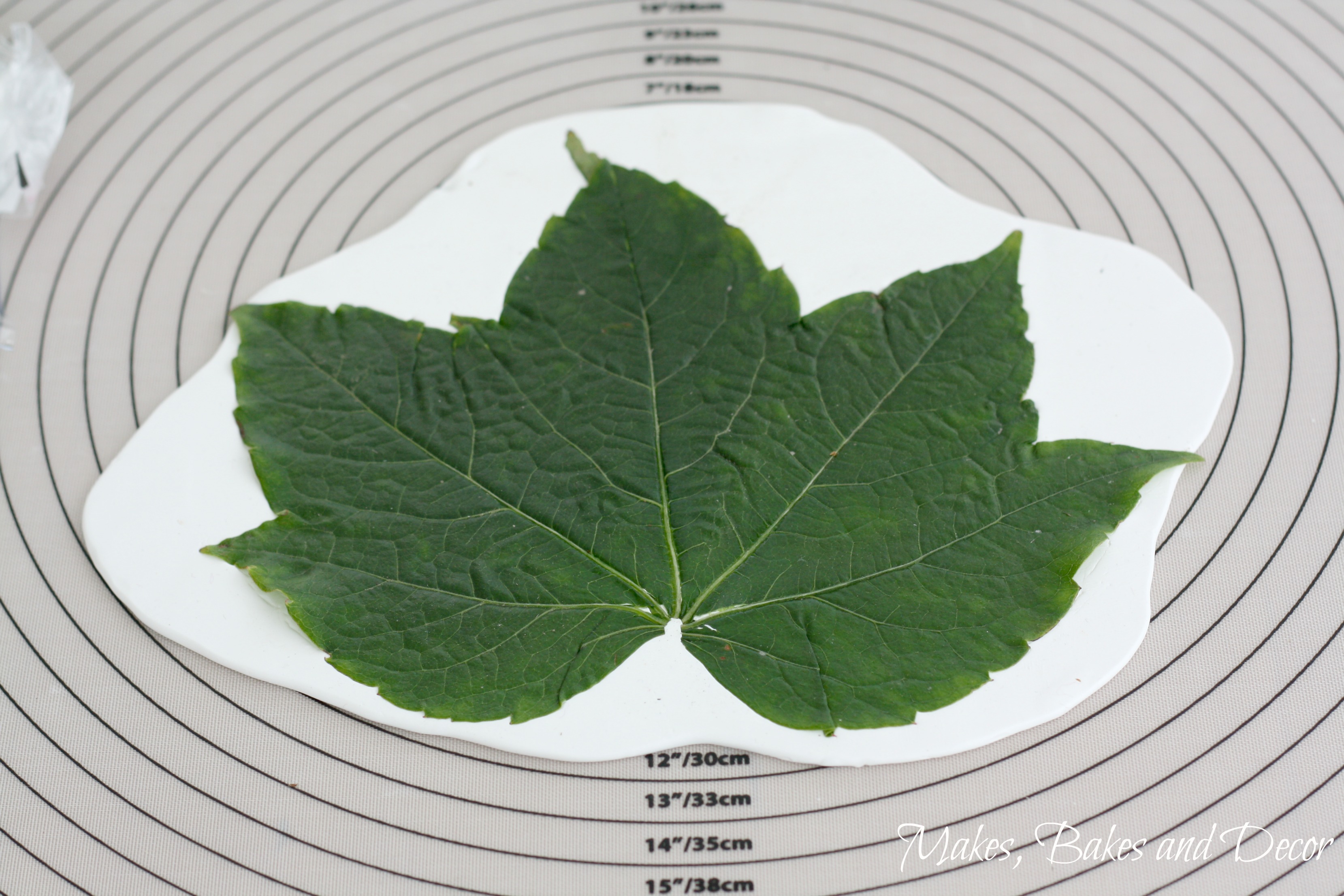 Using your rolling pin, roll over the leaf, pressing it into the surface of the clay.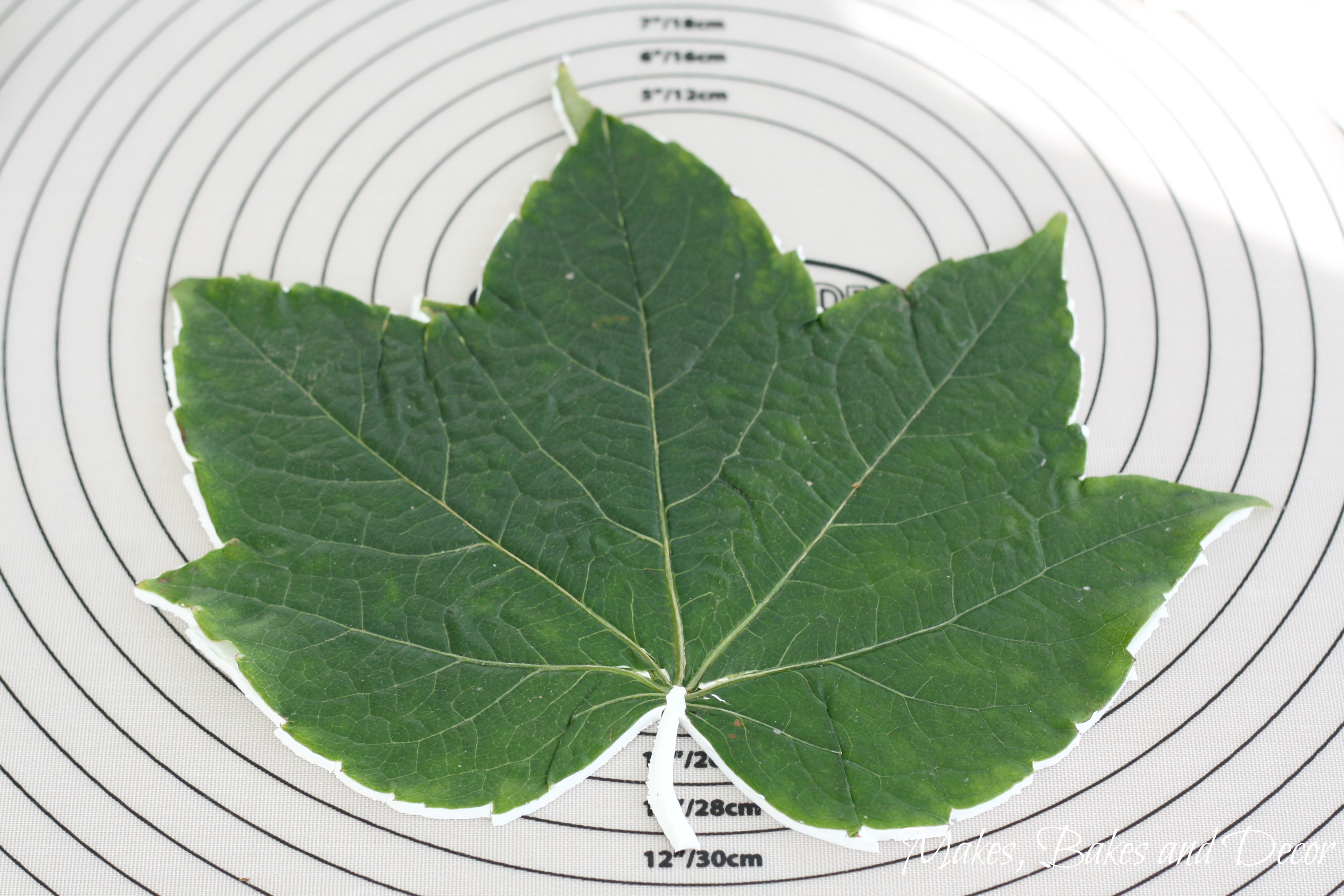 Use a craft knife to cut around the outside of the leaf. Try to get as much of the edge detail as possible. I also cut a stem back in at this point.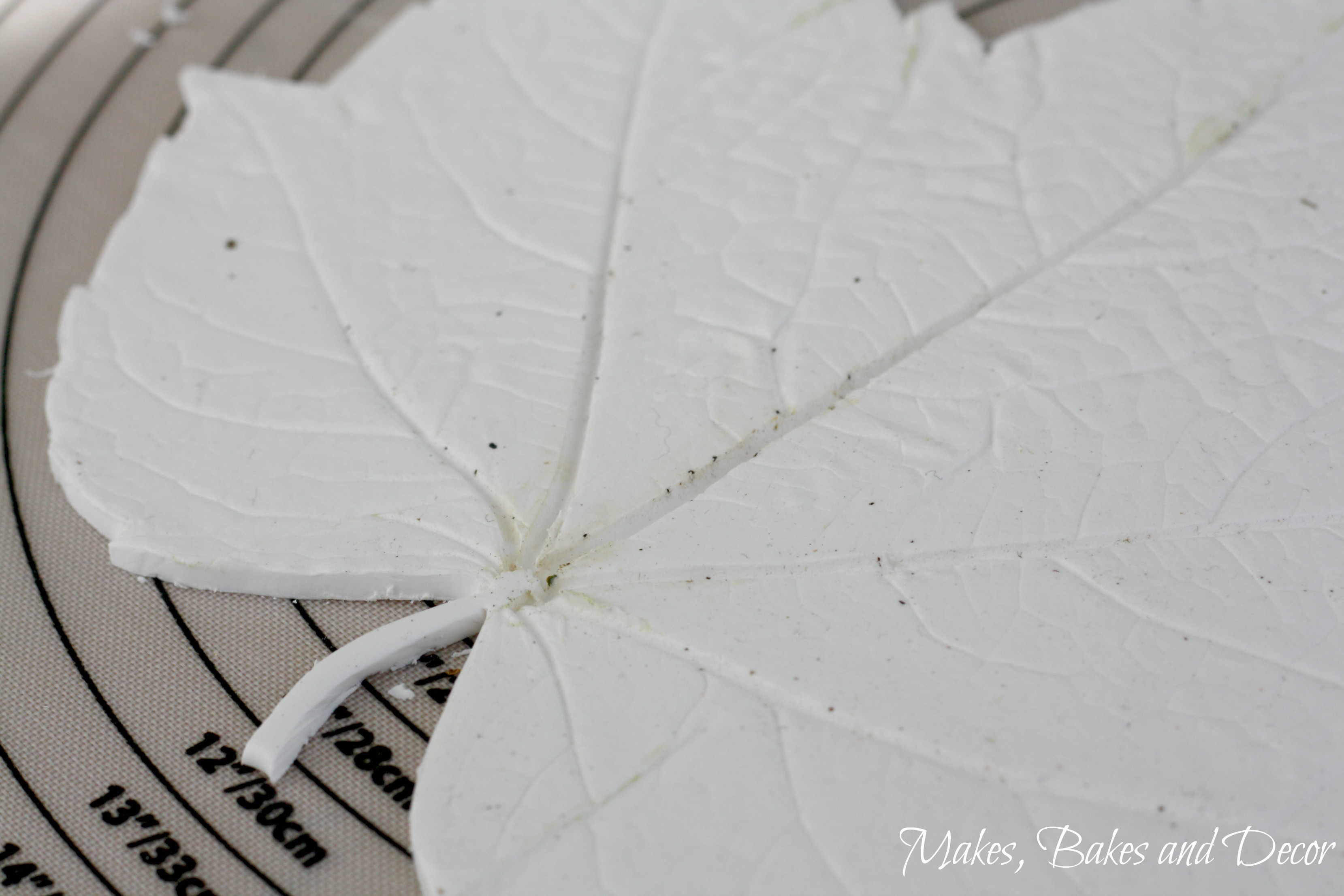 Carefully peel off the leaf and all the vein detail should be imprinted in your clay. You can see in this picture why just using coloured clay wouldn't really work. Any bits that were on the back of my leaf ended up on the clay.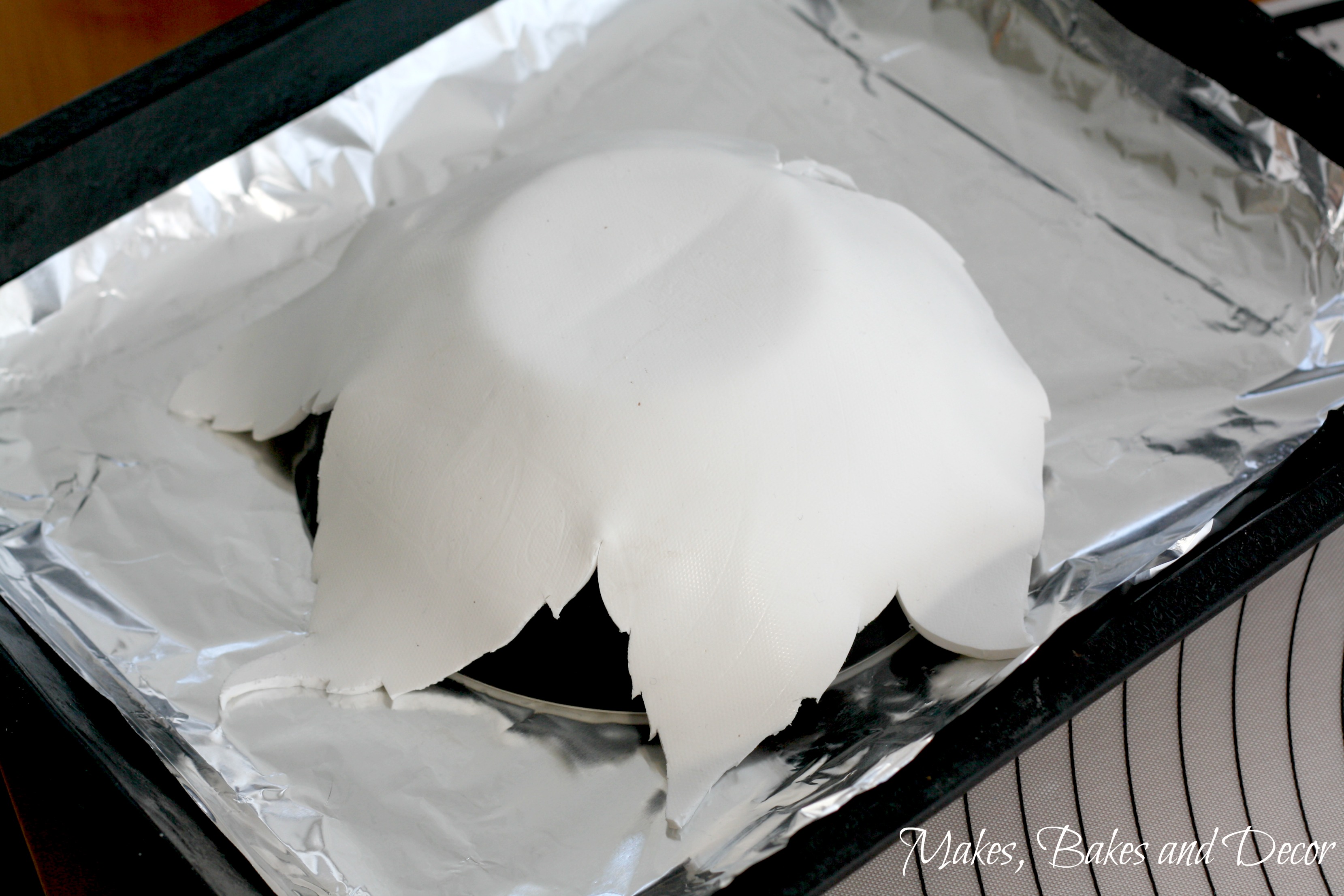 Then you need to bake your bowl. I placed a bowl of a similar size to my leaf upside down on a baking tray. I then placed my leaf vein side down over the bowl. I pressed gently to mold it to the shape but not too hard as I didn't want it to stick or to ruin the vein imprint. I baked it for 30 minutes at 110c but check the baking instructions on your own clay and follow those. After the 30 minutes I removed it from the oven and left it to cool. The clay isn't set until it has cooled completely. Once cooled gently ease the leaf bowl away from the dinner bowl.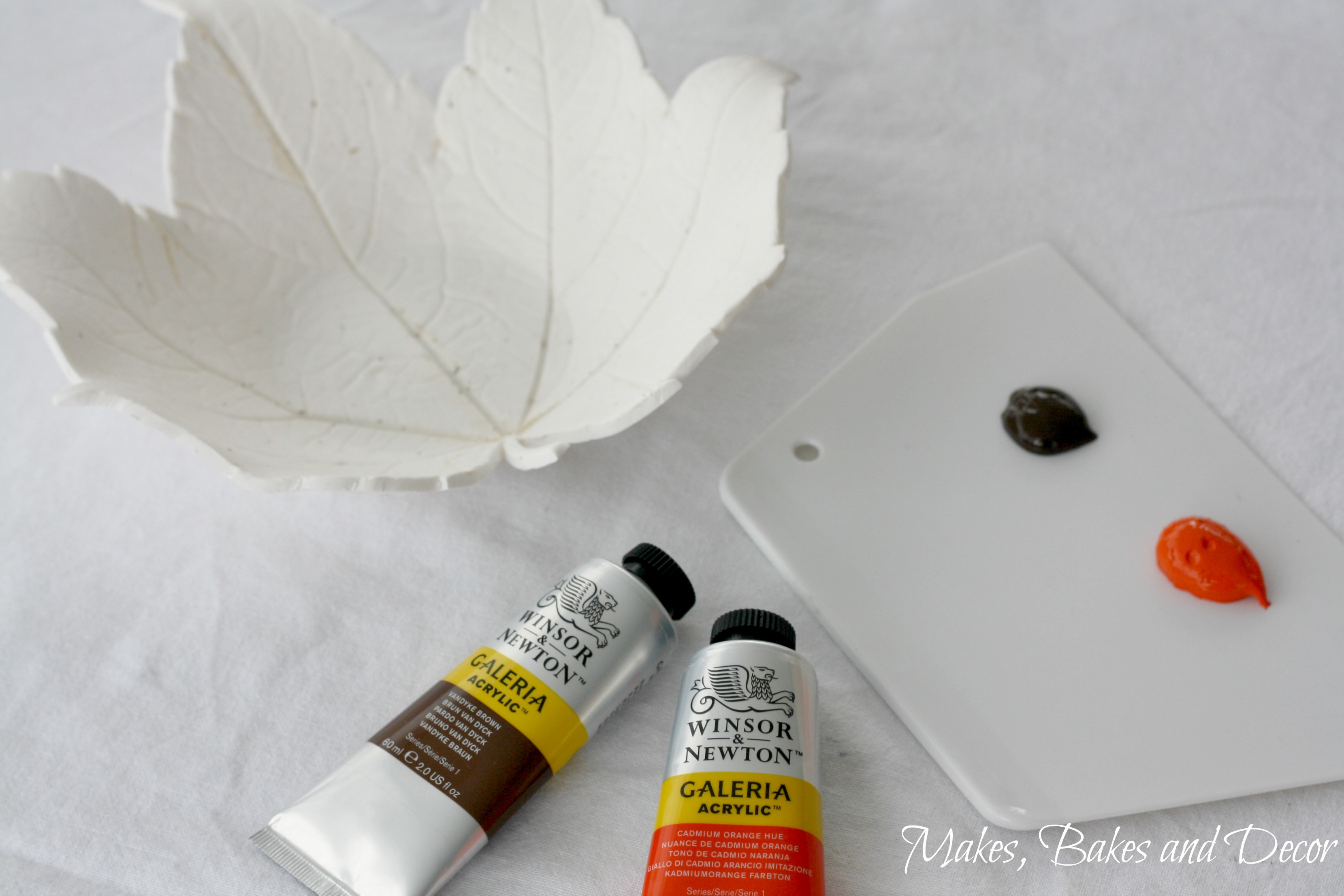 This is the part where your project really starts to come to life. At this point you could use any colour you like. You could make it look like a leaf or go for something else entirely. As this is an Autumn challenge though I used orange and brown. Using a paintbrush with stiff bristles I dabbed on the paint rather than brushing it on. I also mixed the two colours on the leaf as I went, making some areas more orange, some more brown and some with the two colours mixed together.
Once I had completely covered the inside and outside of the autumn leaf bowl I left it to dry and then repeated the process with a second coat. I also made a second bowl the same way just using a slightly smaller leaf so I had a pair.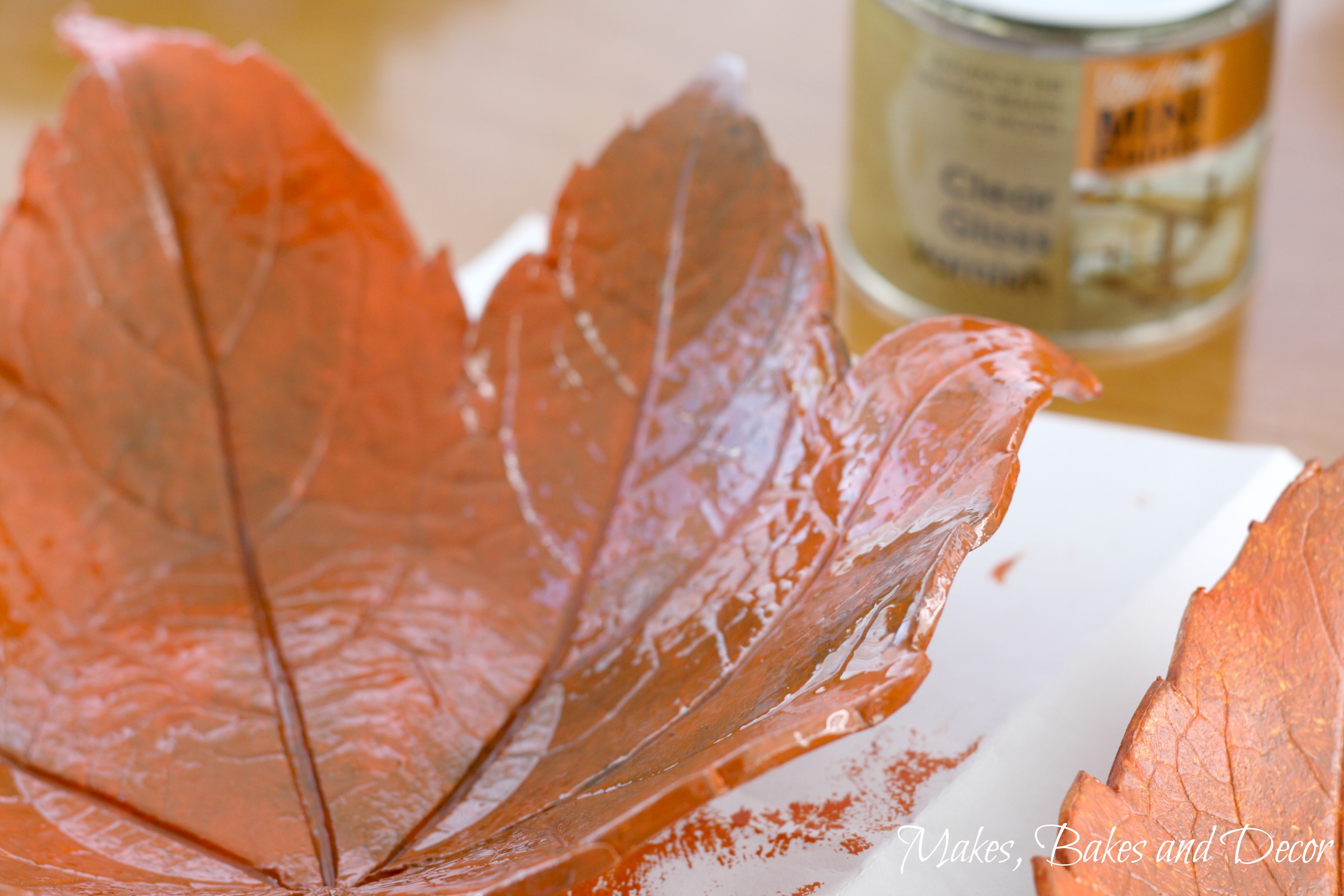 Once the acrylic paint on both was dry I gave both bowls a coat clear varnish to make them shiny.
Now it's time to take a look at all my blogger friends projects! And be sure to follow along on social media by searching the hashtag #DIYBlogChallenge 🙂
Lianne x
Visit the blogs by clicking on the links below the collage 🙂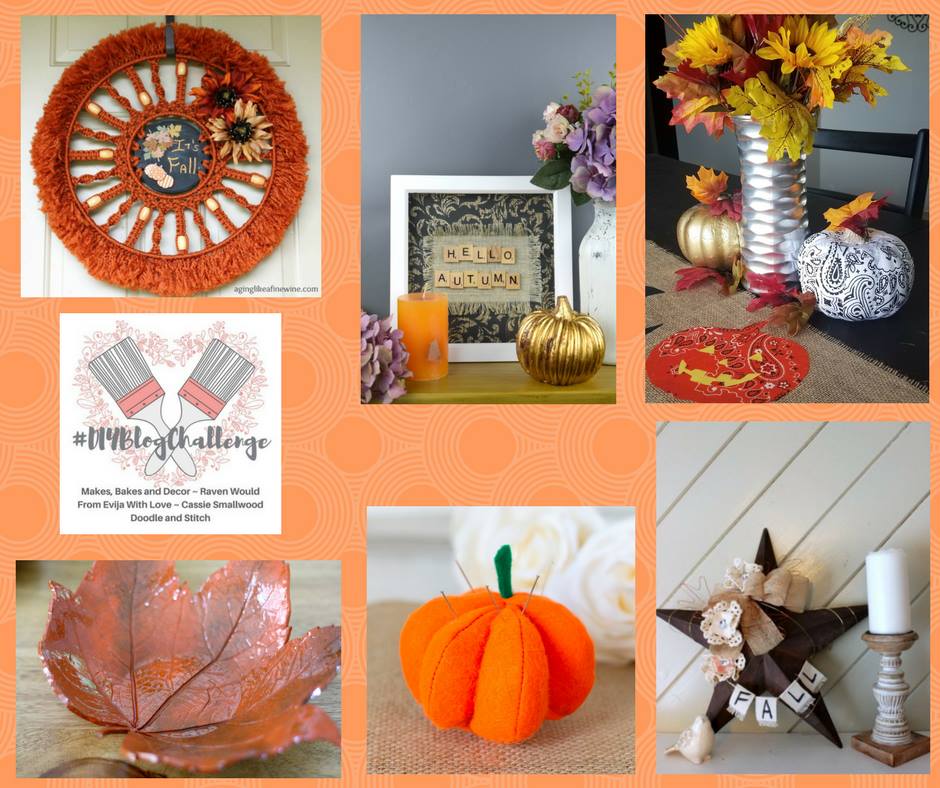 Raven Would
Pin Autumn Leaf Bowls to save them for later!