Pom Pom keyrings are absolutely everywhere at the minute! I myself have been lusting after the Fendi pom pom keyring since I first saw it dangling from the bags of celebrities everywhere. Unfortunately £300 on a keyring is more than a little out of my price range. My Husband did buy me (a cheaper version) one for my birthday last year and I love it but like any good DIY-er I decided to give making one of my own a go.
This post may contain affiliate links, find out what that means here.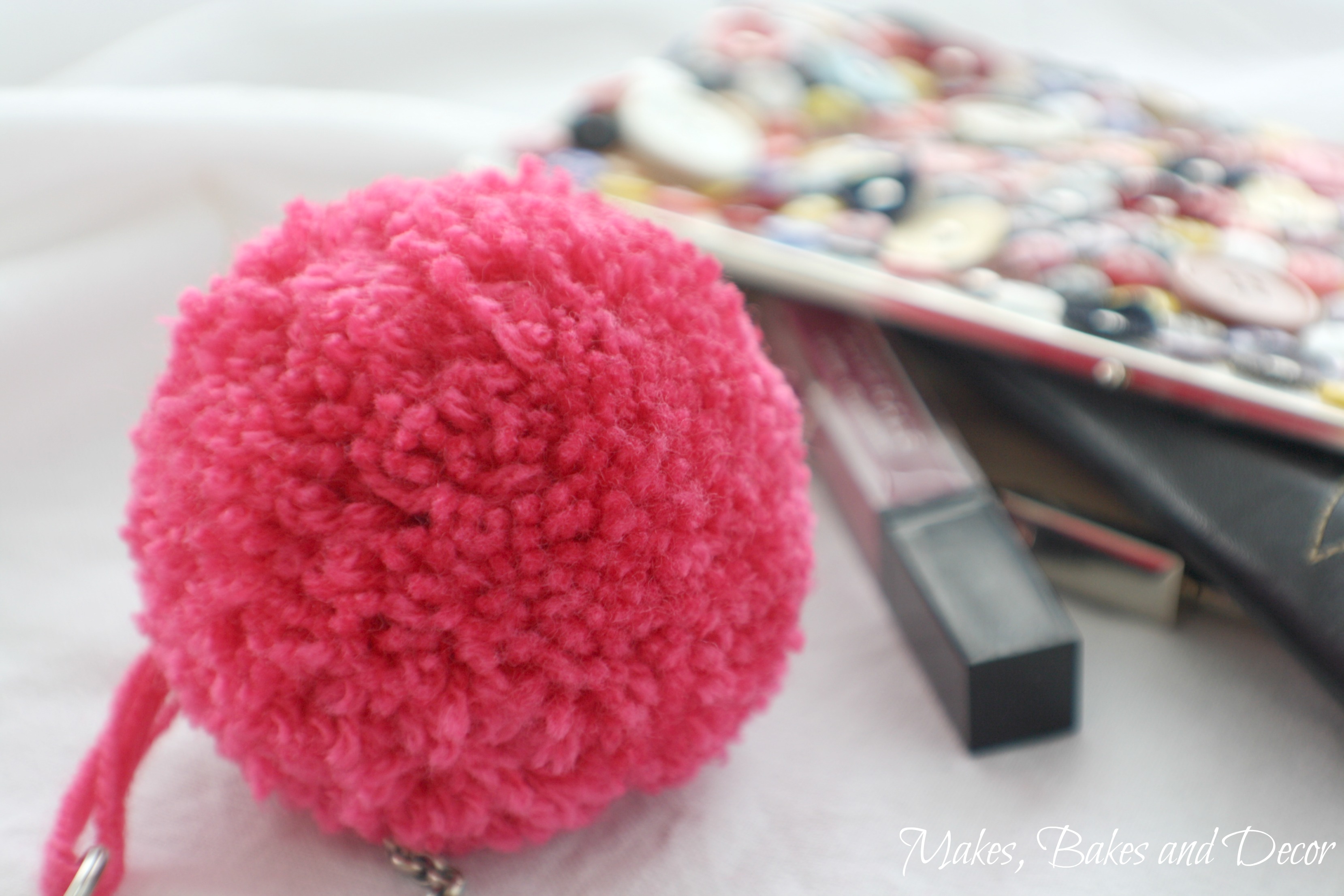 As you all know I love a DIY where I already have everything I need in my stash! And all I used to make this was a ball of wool, some scrap cardboard and a keyring. Plus a pencil, scissors and something round the size of your finished pom pom.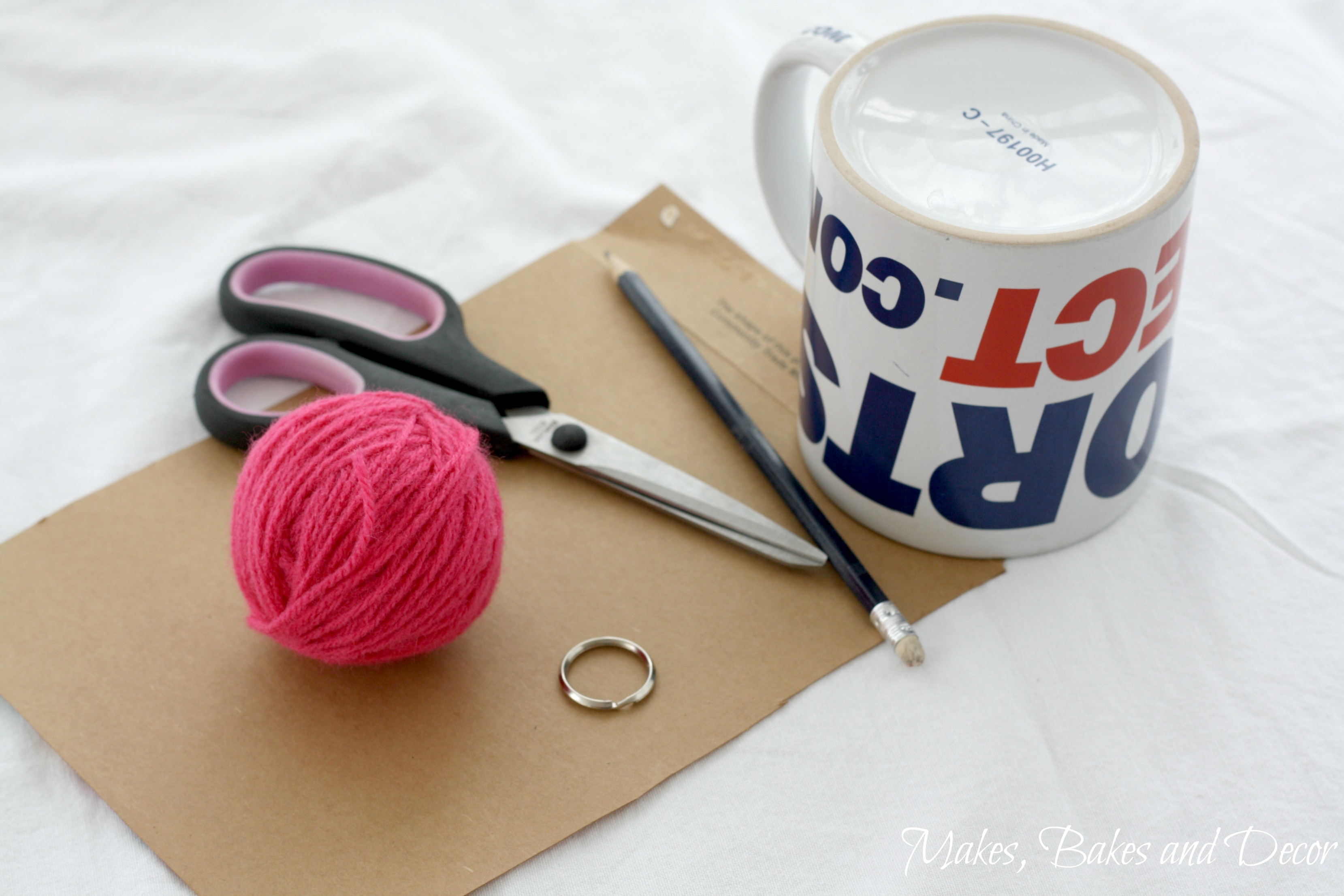 The first thing you need to do is find something the same size as you want your pom pom and draw round it twice onto so scrap cardboard. Cut both these circles out and them cut smaller circles out of the centre of each.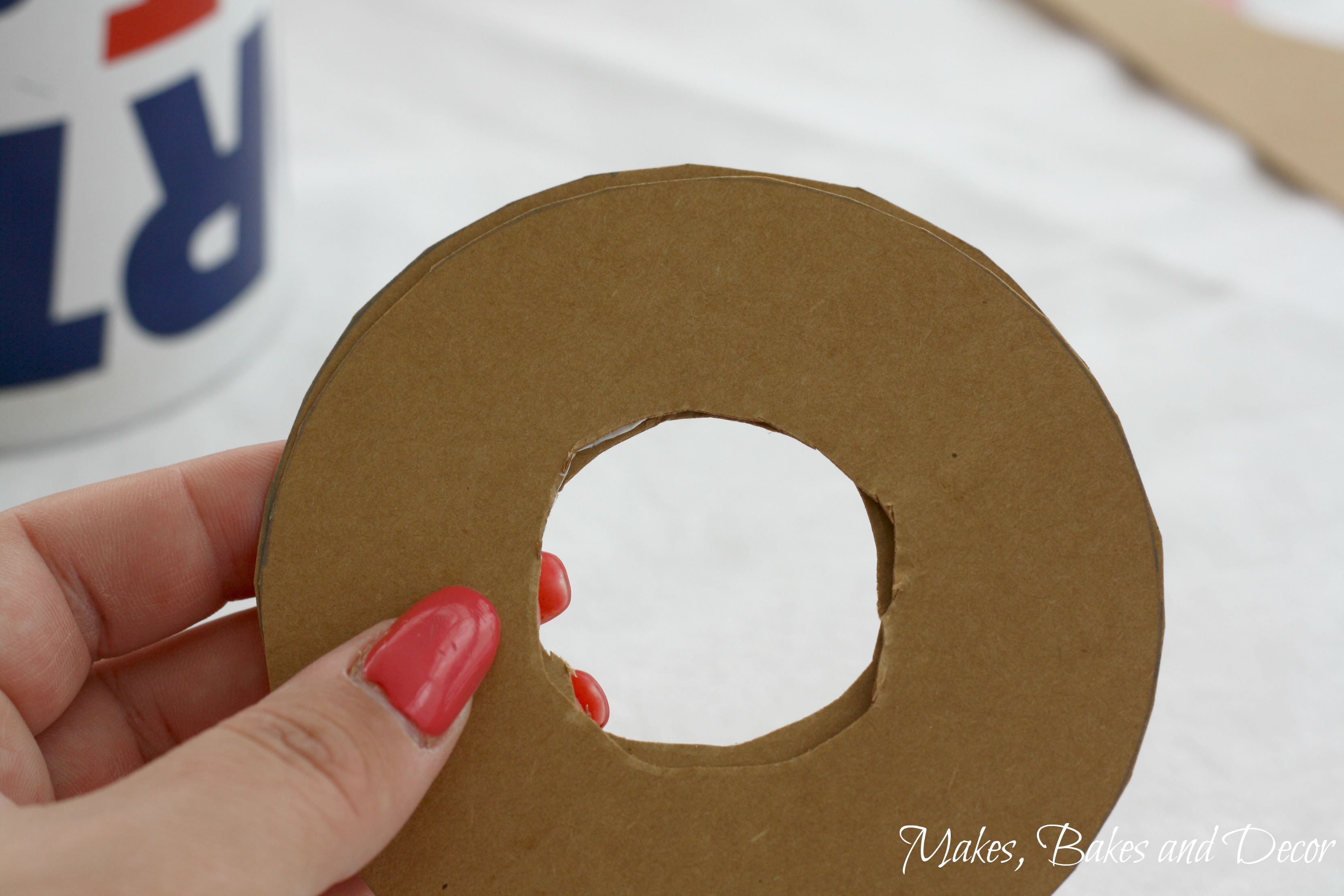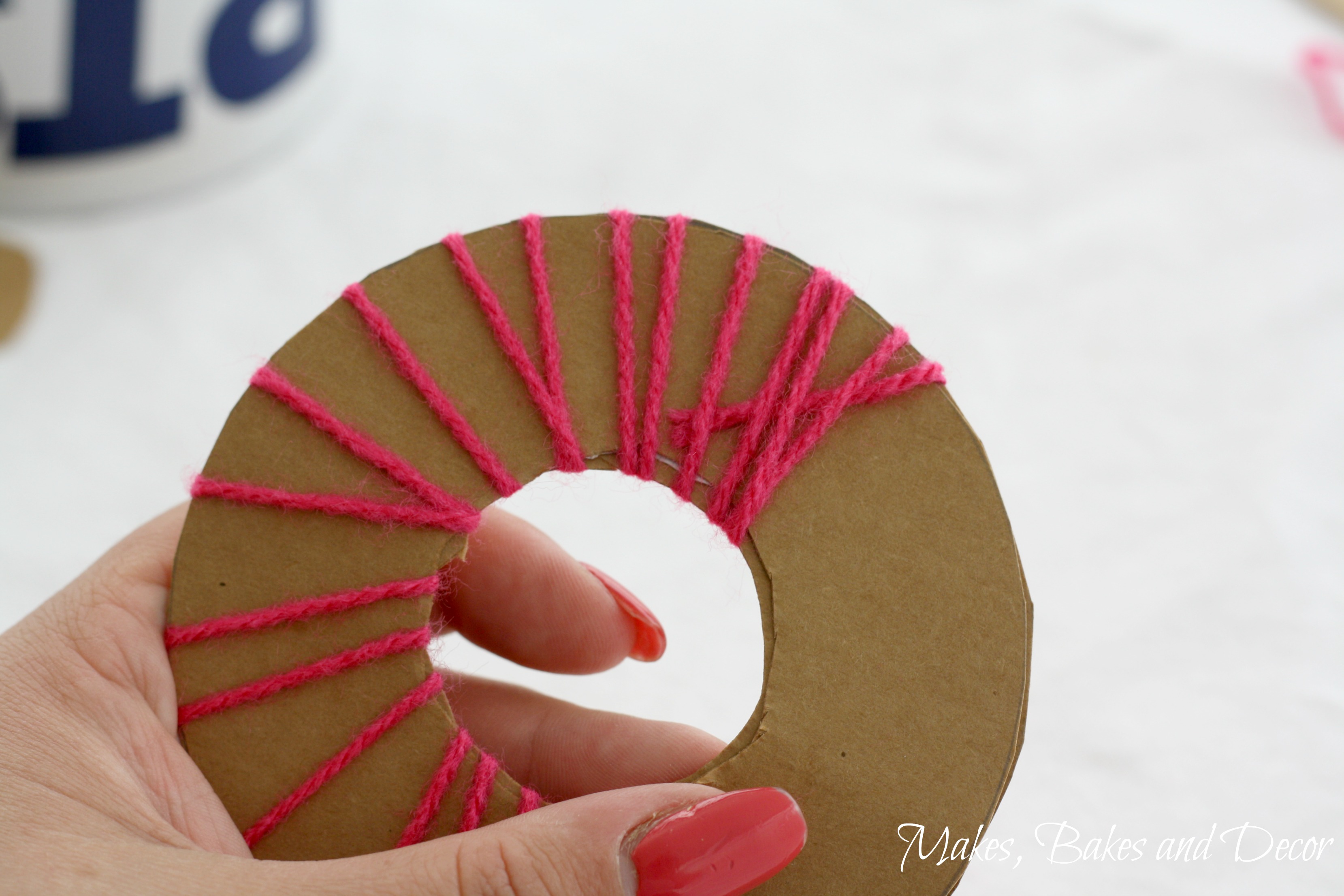 Place the two circles together and taking a length of your chosen wool start to wrap it around and around the circles.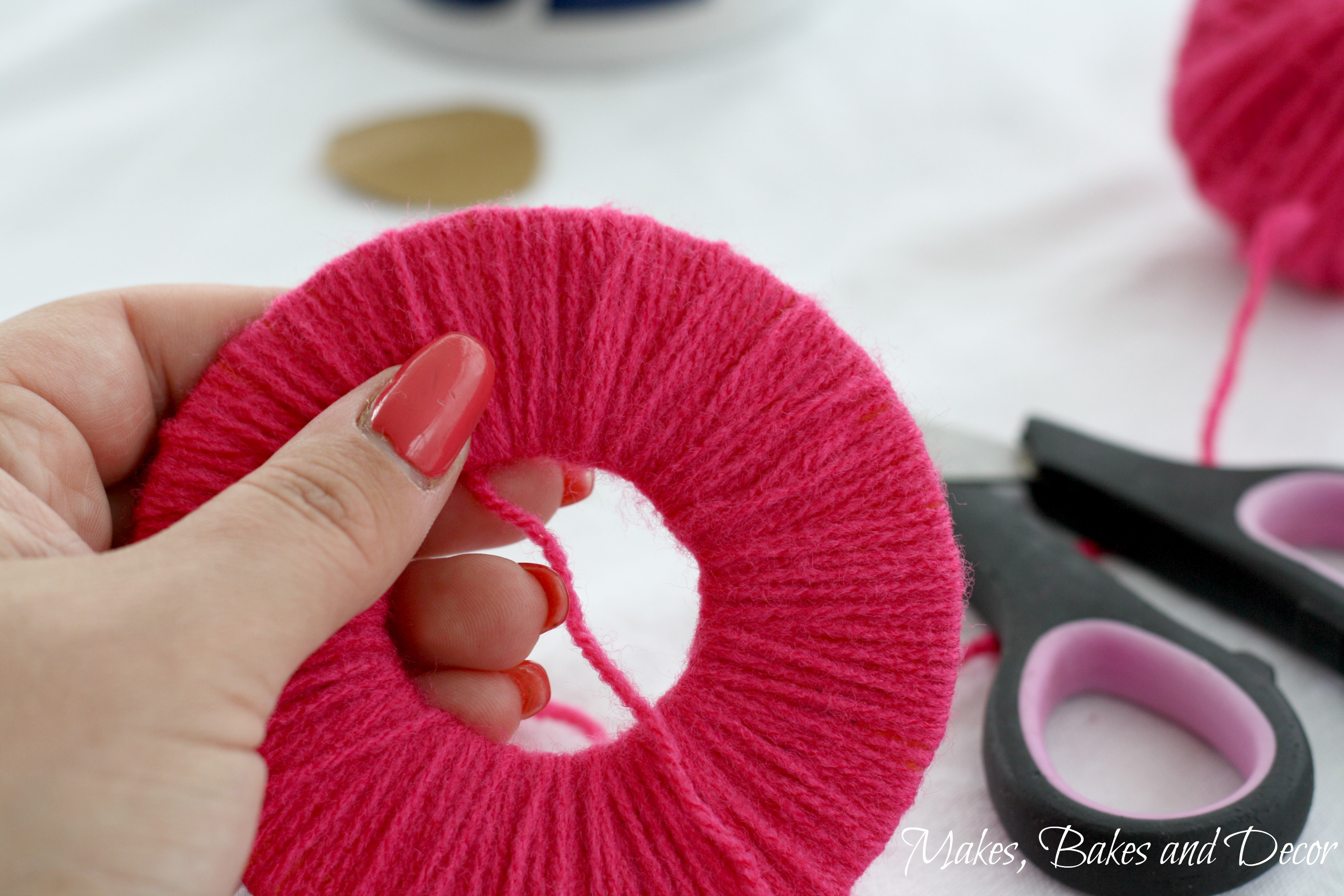 Keep adding more and more lengths of wool, wrapping them around until the pom pom is full and the hole in the middle is full.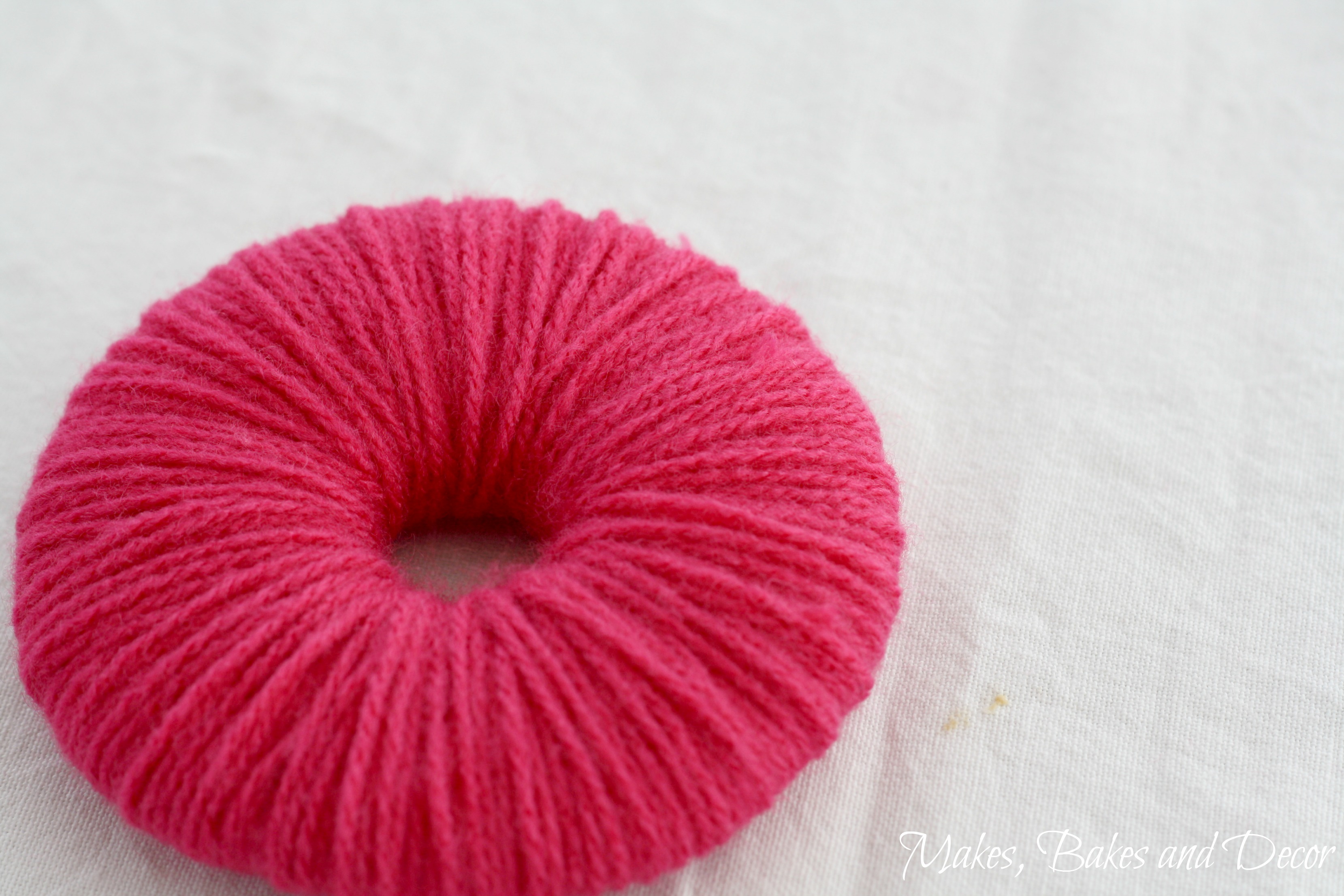 I ran out of wool before I could completely fill the hole in the centre! I only had a 50g ball of wool so if you want to make quite a large pom pom I would recommend that you need at least a 100g ball of wool.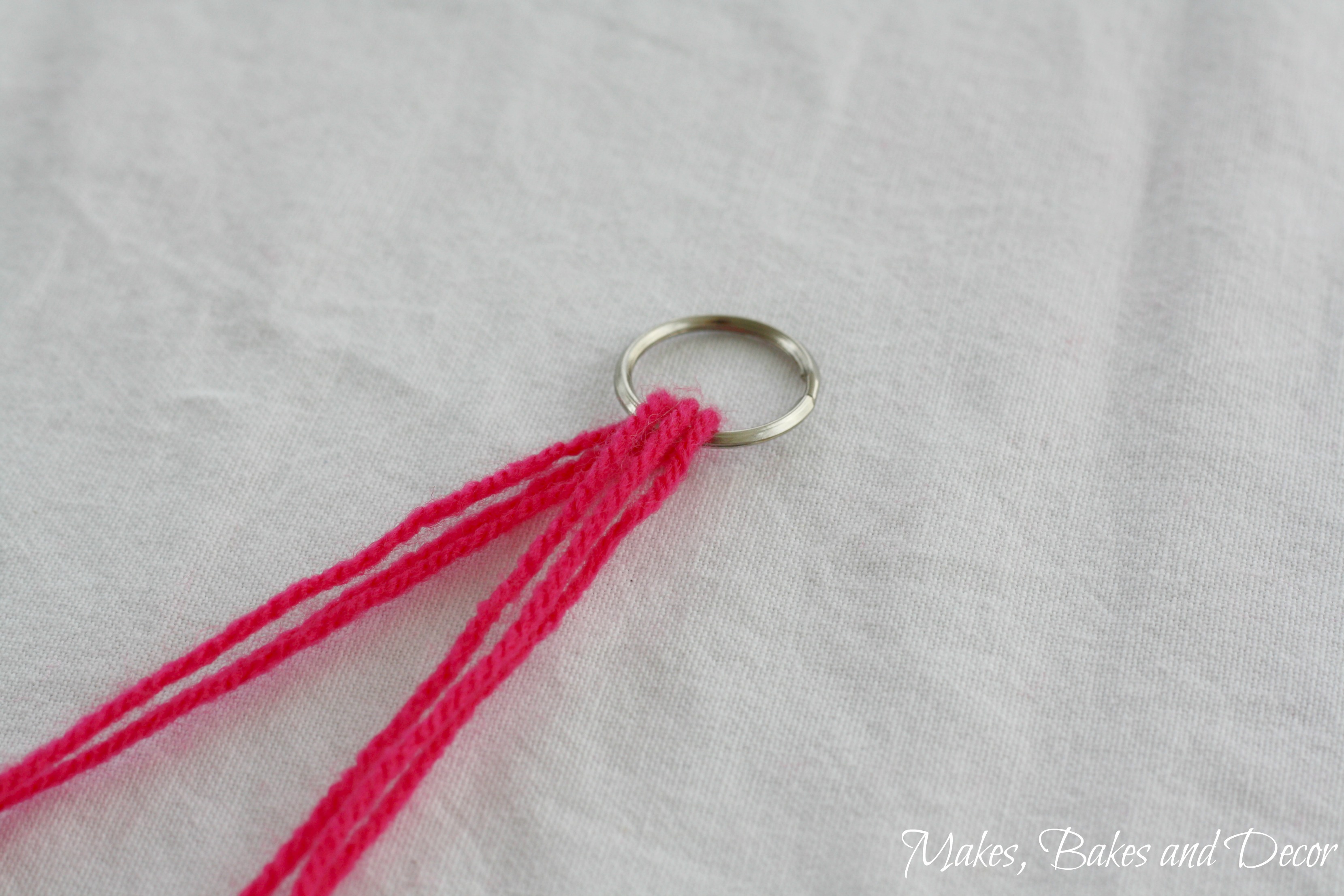 Next thread your keyring onto a few strands of your wool.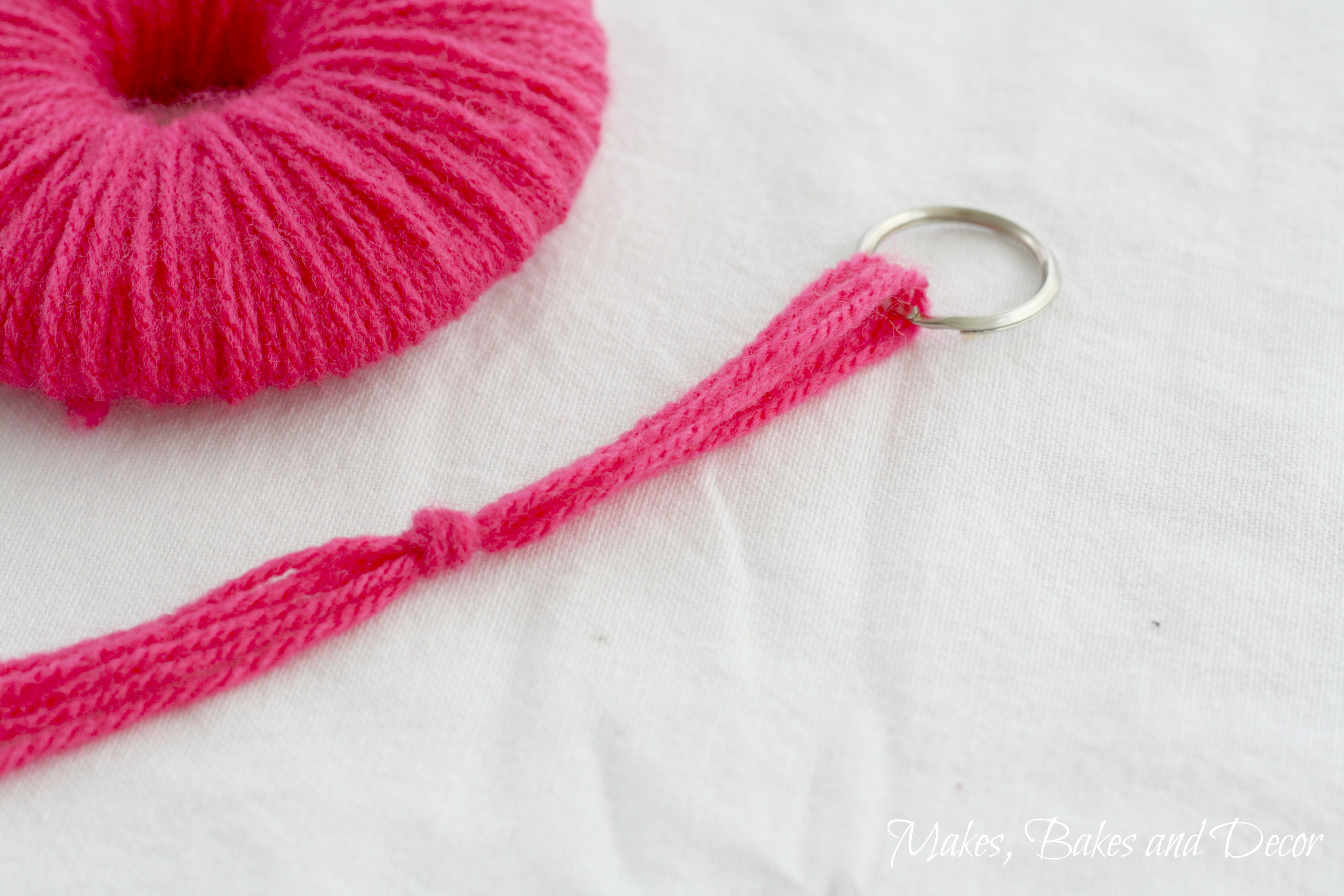 Tie a knot a couple of inches down, like in the picture above.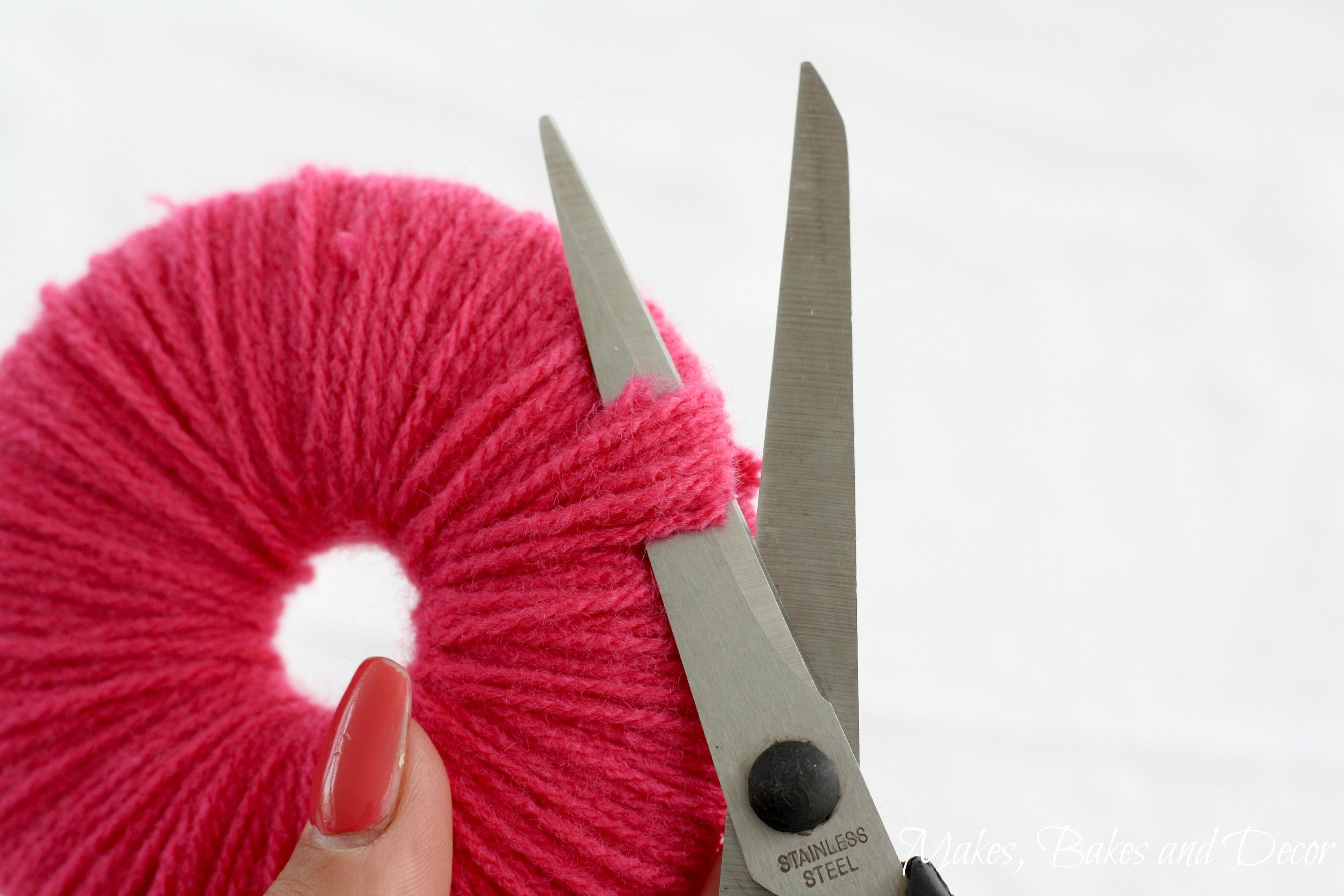 Using a pair of scissors strat to cut through the wool all around the out side edge of your circle. Remember there shouldn't be a gap in the middle of the circle if you have enough wool lol. If you do have a gap like me just keep a good hold in the centre of the circle as you are cutting so that the wool doesn't fall out.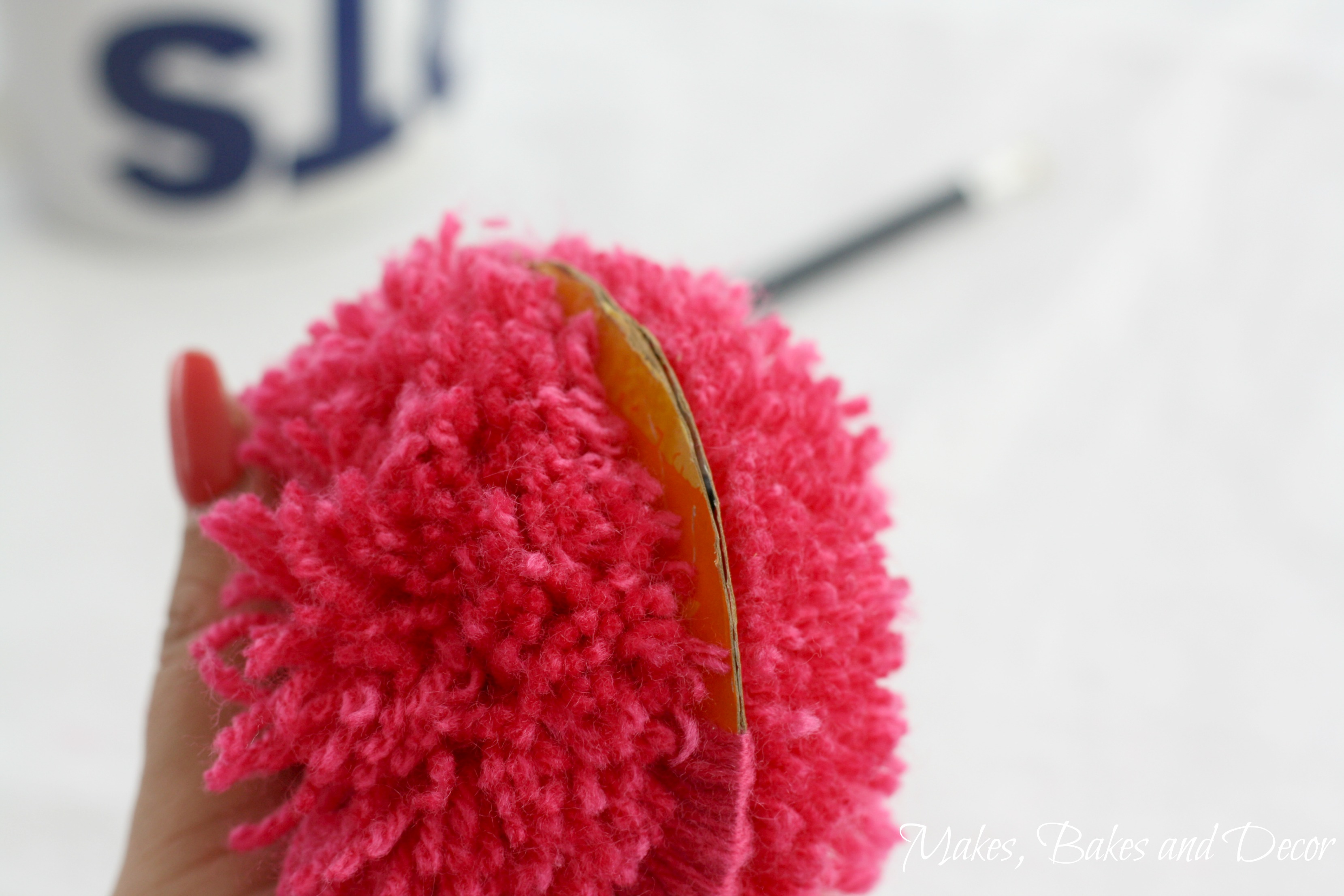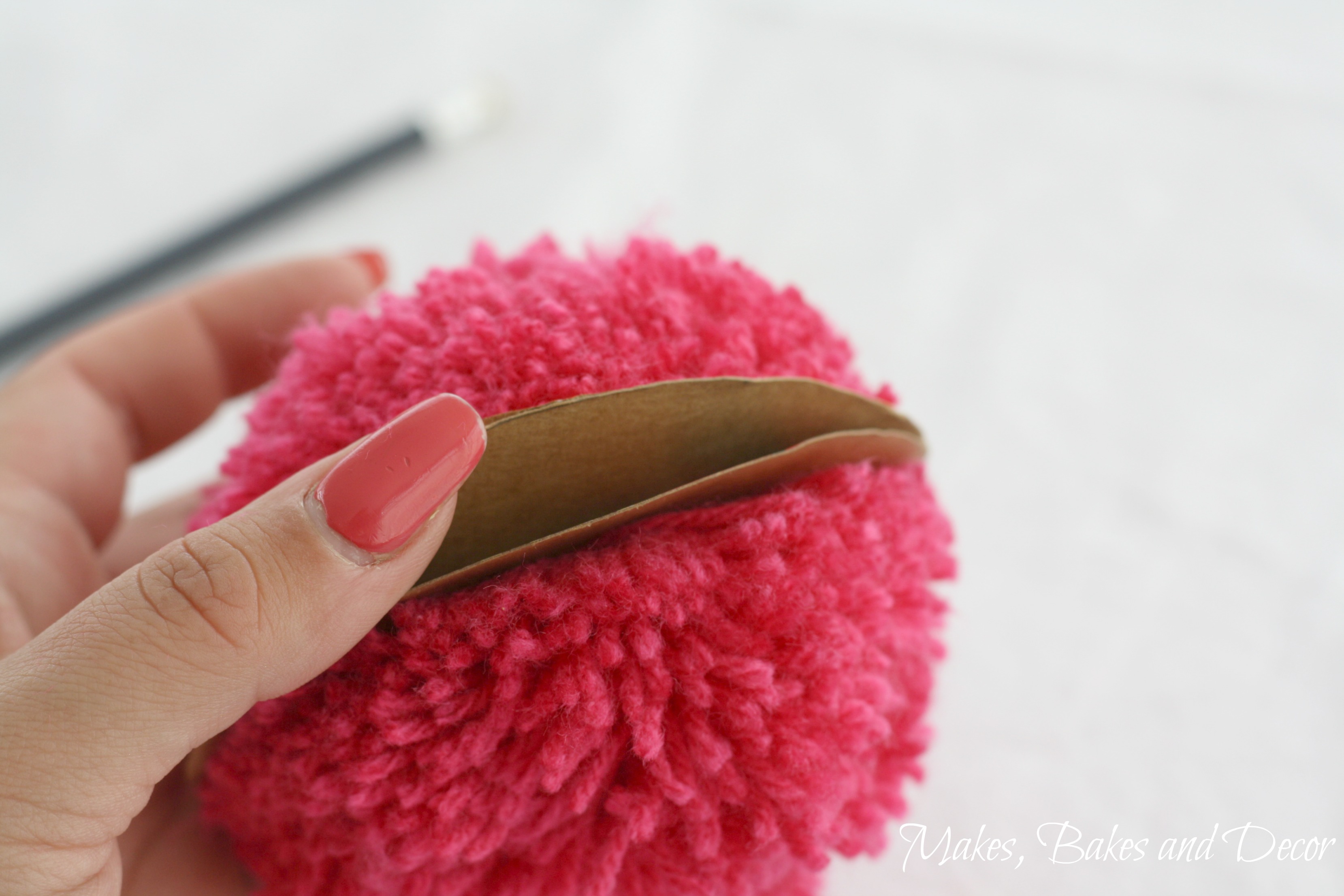 Keep going until you have cut through all the wool and you can see the 2 card circles in the centre.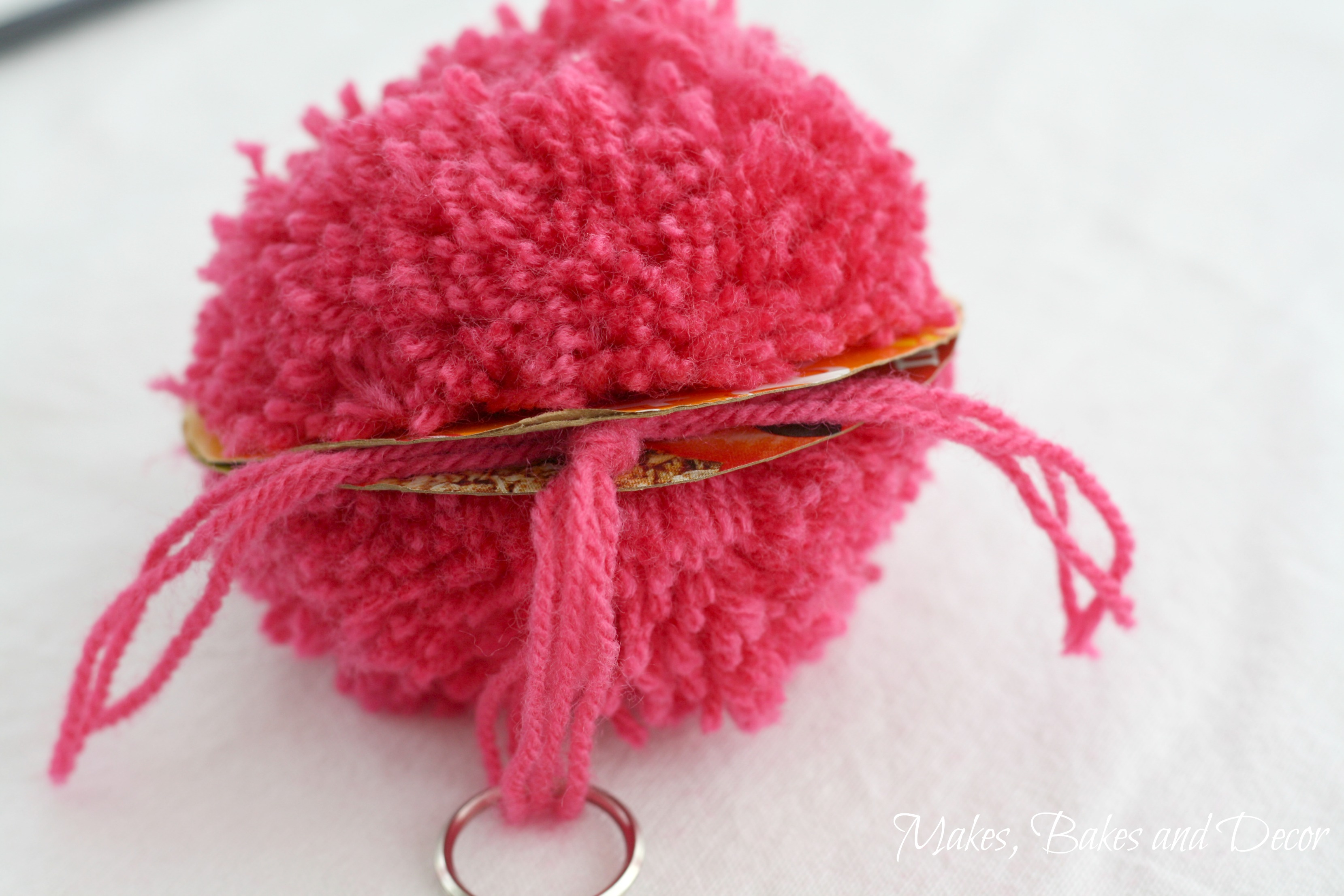 Take your length of wool that you tied the keyring onto and thread it in between the 2 card circles.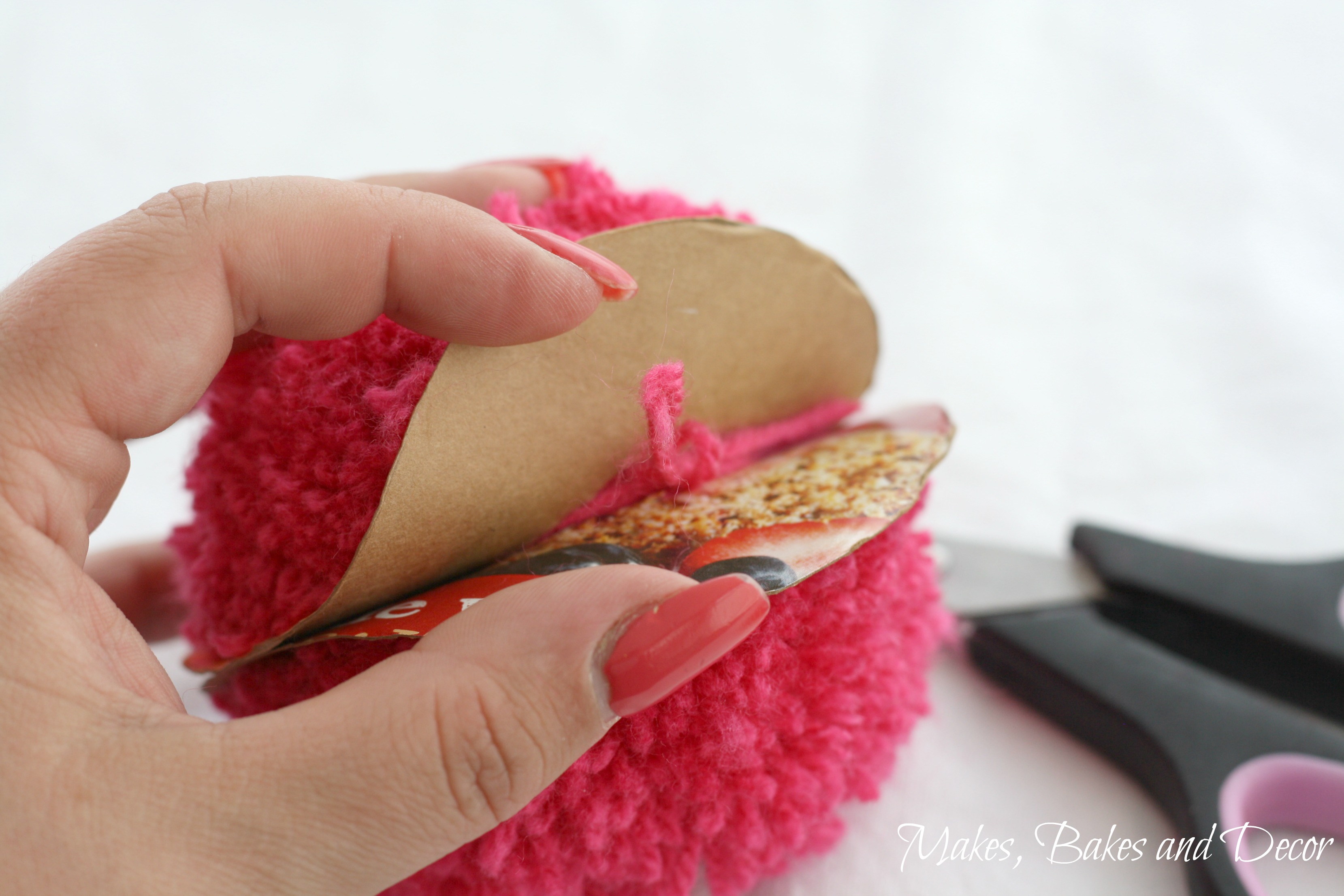 Wrap the ends round the centre of the pom pom and tie it off as tight as you can. Once tied and secure tear off the card circles and fluff out the wool. Trim off and odd longer thread to make sure it's properly round and your Pom Pom Keyring is finished.
If you don't want to use these for keys they also make great bag charms. And if you're making this DIY version you can make them in all the colours to match all of your bags!!
Lianne x
Pin Pom Pom Keyring to save it for later!