I picked up the glass dishes used in this project almost 4 years ago! They were in a charity shop for a couple of pounds so I snapped them up. Since then they have been sat in my shed waiting for the day that I finally got around to making them more beautiful! During lockdown ,while trying to find something to do I found them out and decided to attempt these Boho Style Jewellery Dishes.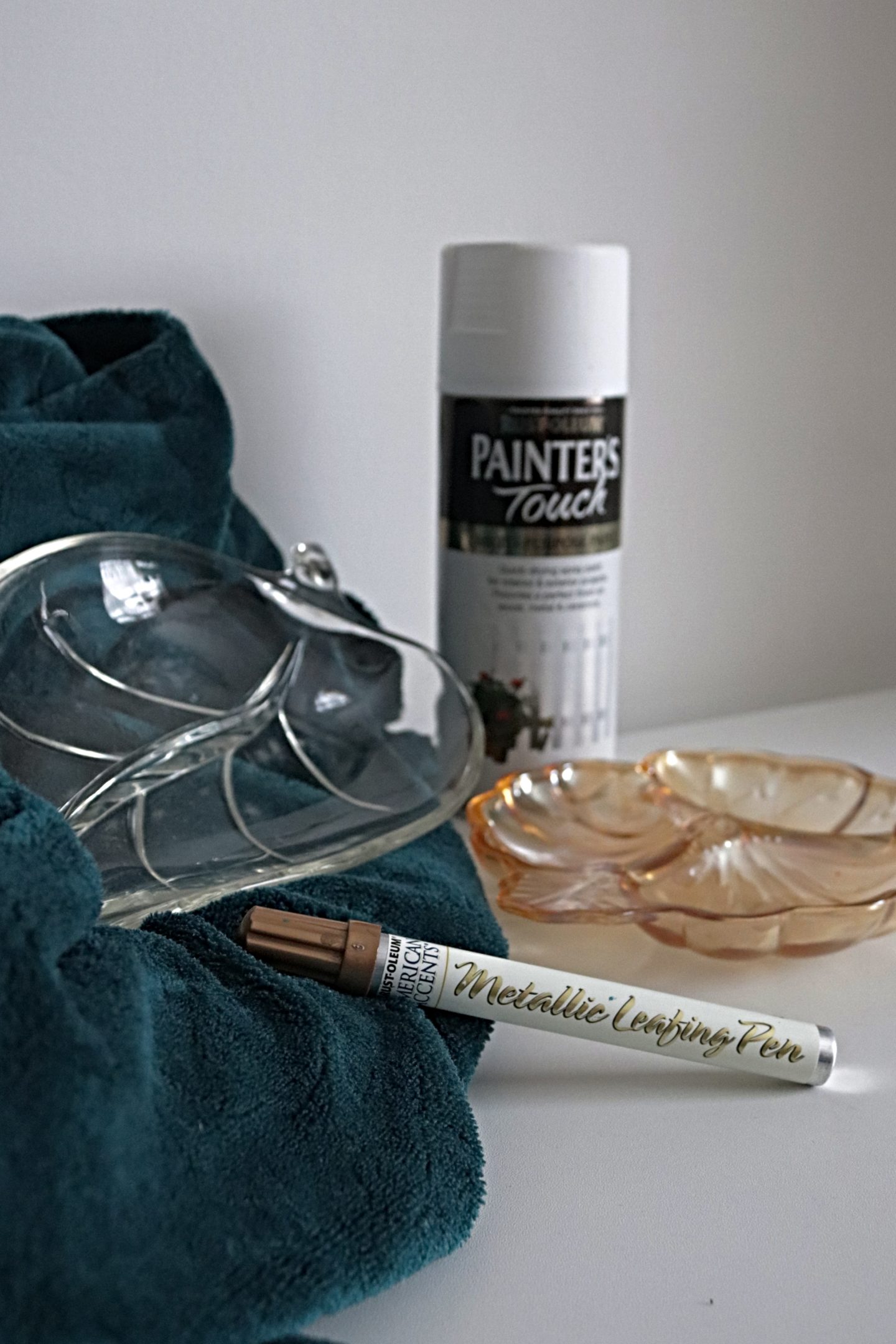 This is what they looked like before, plain glass dishes. One in a leaf shape in clear glass and one in a clover/flower shape in orange glass. When I first saw them in the charity shop I had the idea of painting them so they looked like a matching pair of dishes. Of course I never really got around to it so when I pulled them back out of storage I wasn't really sure what else to do with them. I had a quick look for what supplies I had in my shed and found this Gold leafing pen that I had from my Navy and Gold End Table Upcycle. I also found this white spray paint that was left over from spraying Noa's cot. I developed a loose plan of first spraying them so they were solid white and then hand drawing some kind of pattern using the gold leaf pen.
Shop the supplies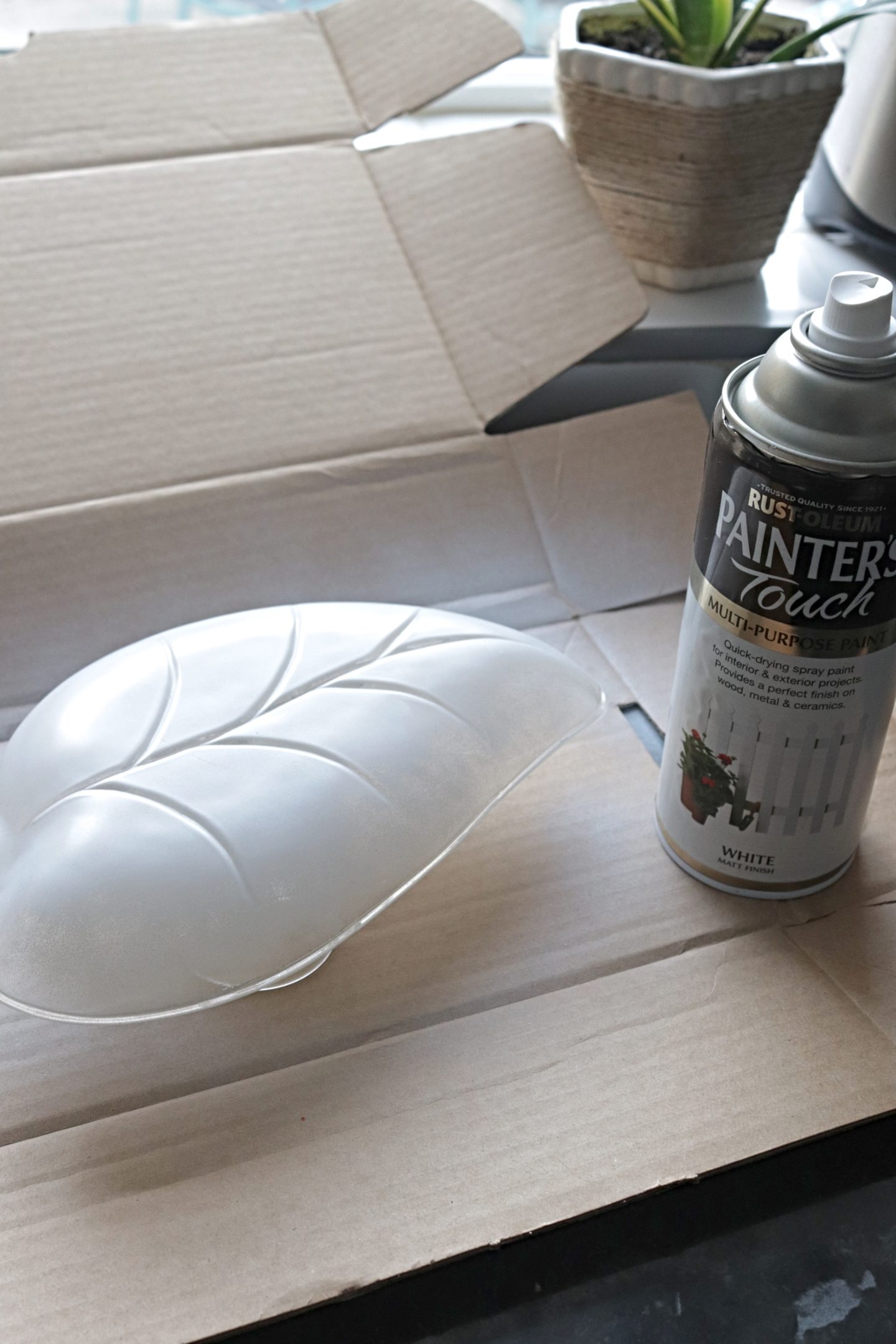 The painting took a while, each dish had 4-5 thin even coats on each side before they had the solid white finish I was looking for. Once both dishes were fully painted I also left them to cure for a few days, I didn't want to chip the paint before I had even finished them.
Once I was at the point where I was ready to add the pattern I had a look on Pinterest for some inspiration (you can follow me on pinterest here) I just searched 'simple boho patterns' and 'hand drawn boho patterns'. I didn't copy anything exactly, I just used my searches to inspire my own. I wanted a boho type pattern because I wanted to put the dishes in my bedroom and that's the theme I'm kind of going for in there. You might remember my Boho Baskets.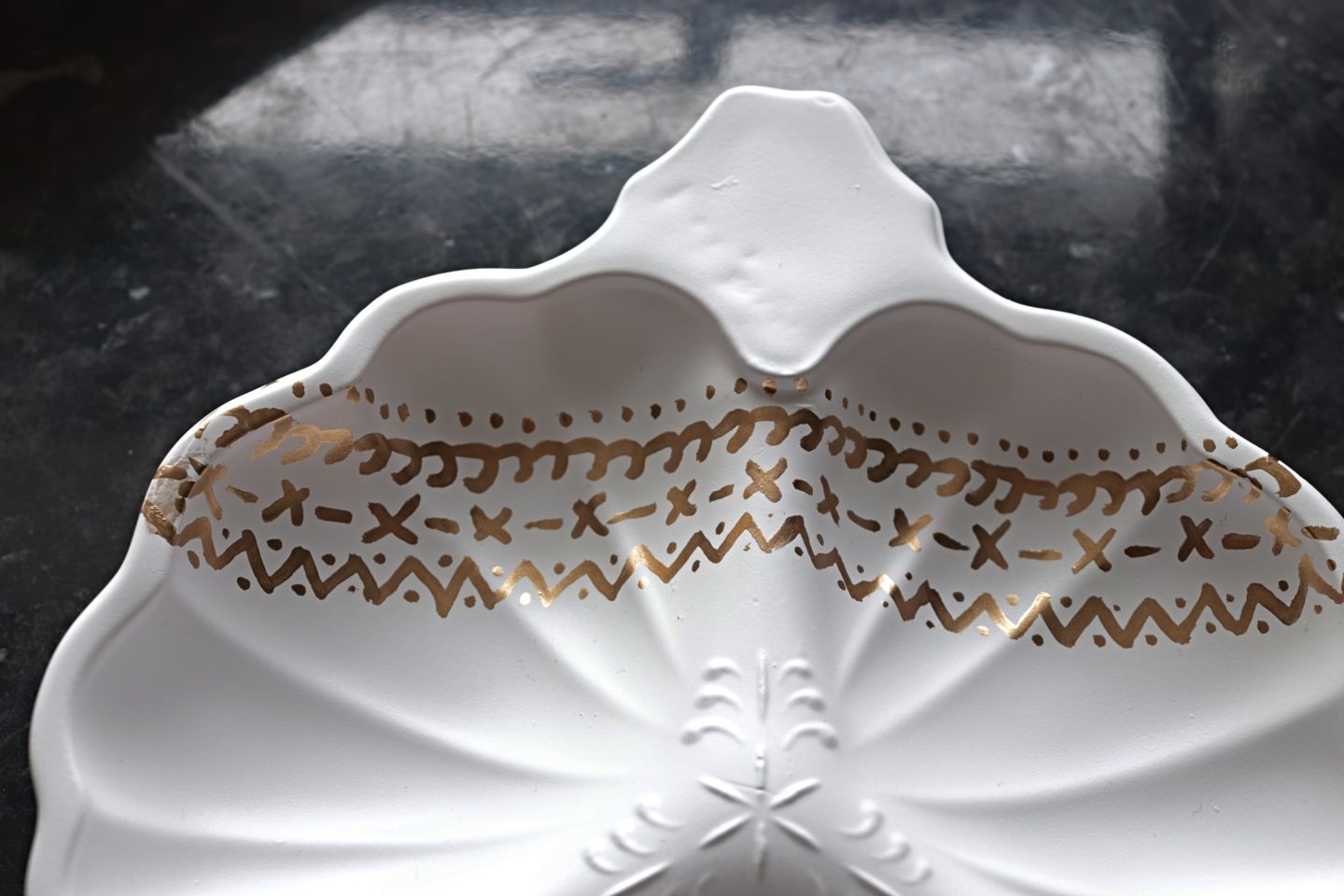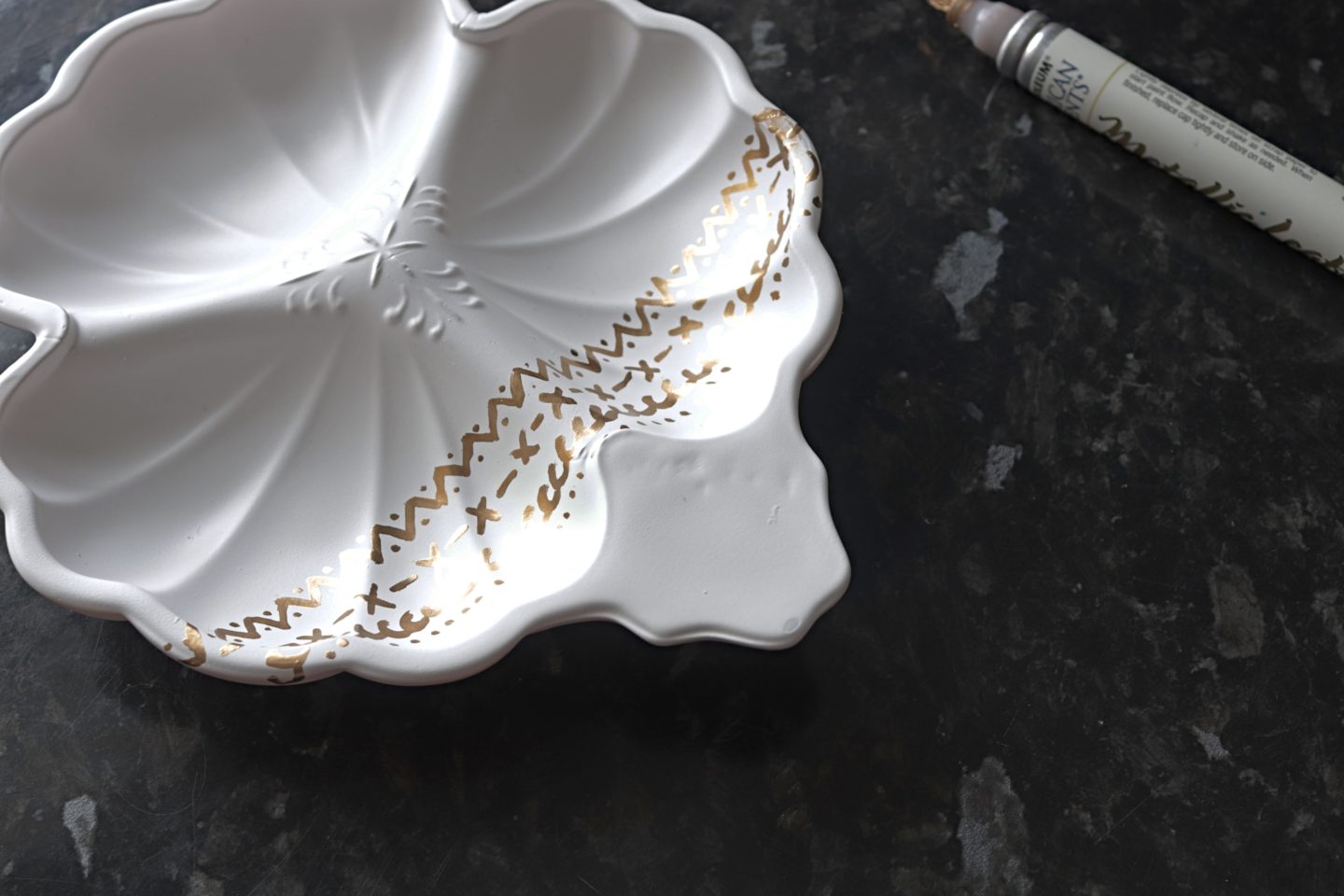 So what I did was take my pen and start a third of the way in from the edge. My pattern is just lines of crosses, zig zags, dots etc I basically made it up as I went along! I continued the pattern until I reached the edge of the dish. You can see me drawing it on in the video below. That is basically it for the instructions. It was a very simple upcycle that I hope inspires you to do something similar.
Watch the Boho Style Jewellery Dishes Video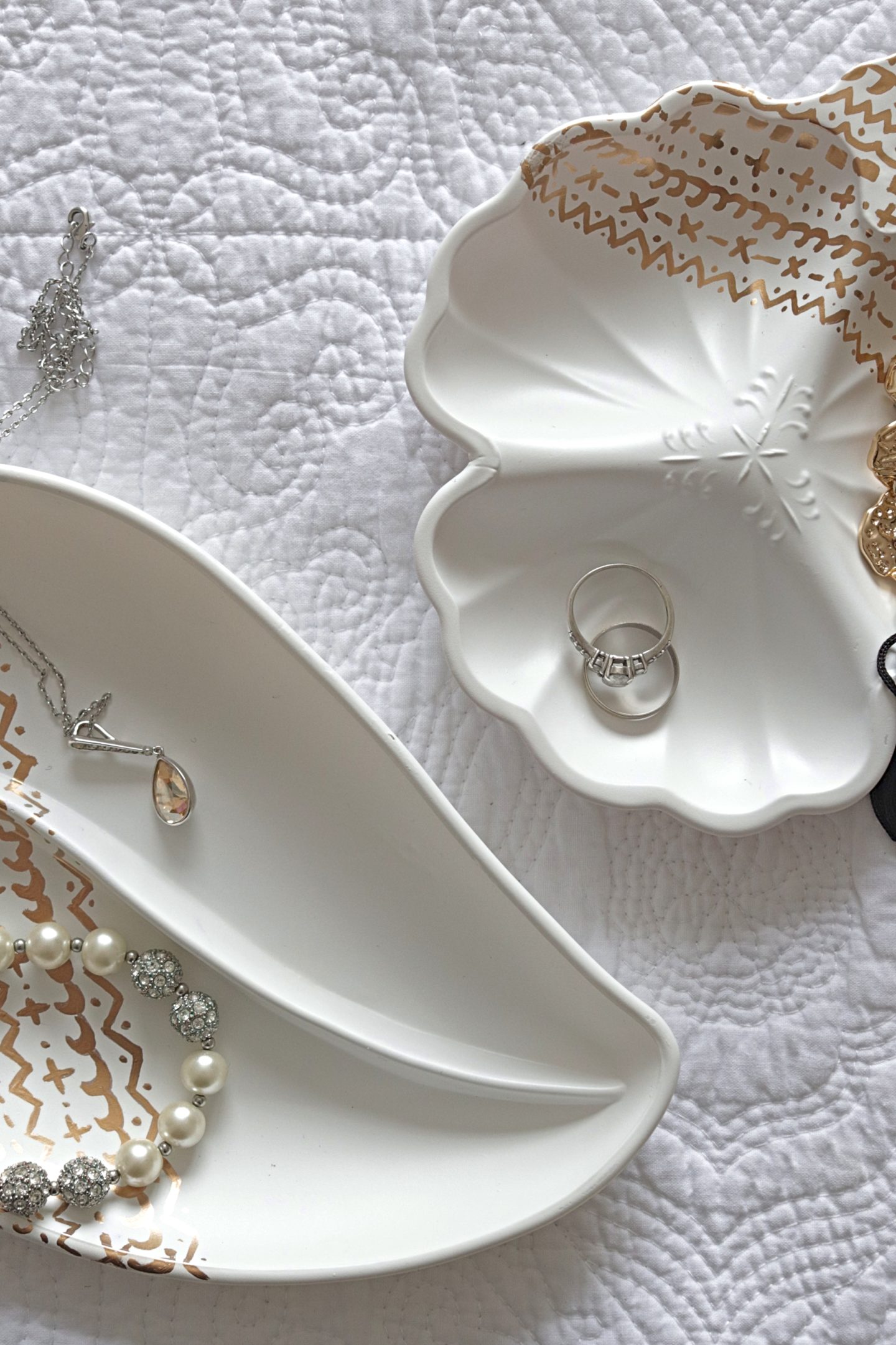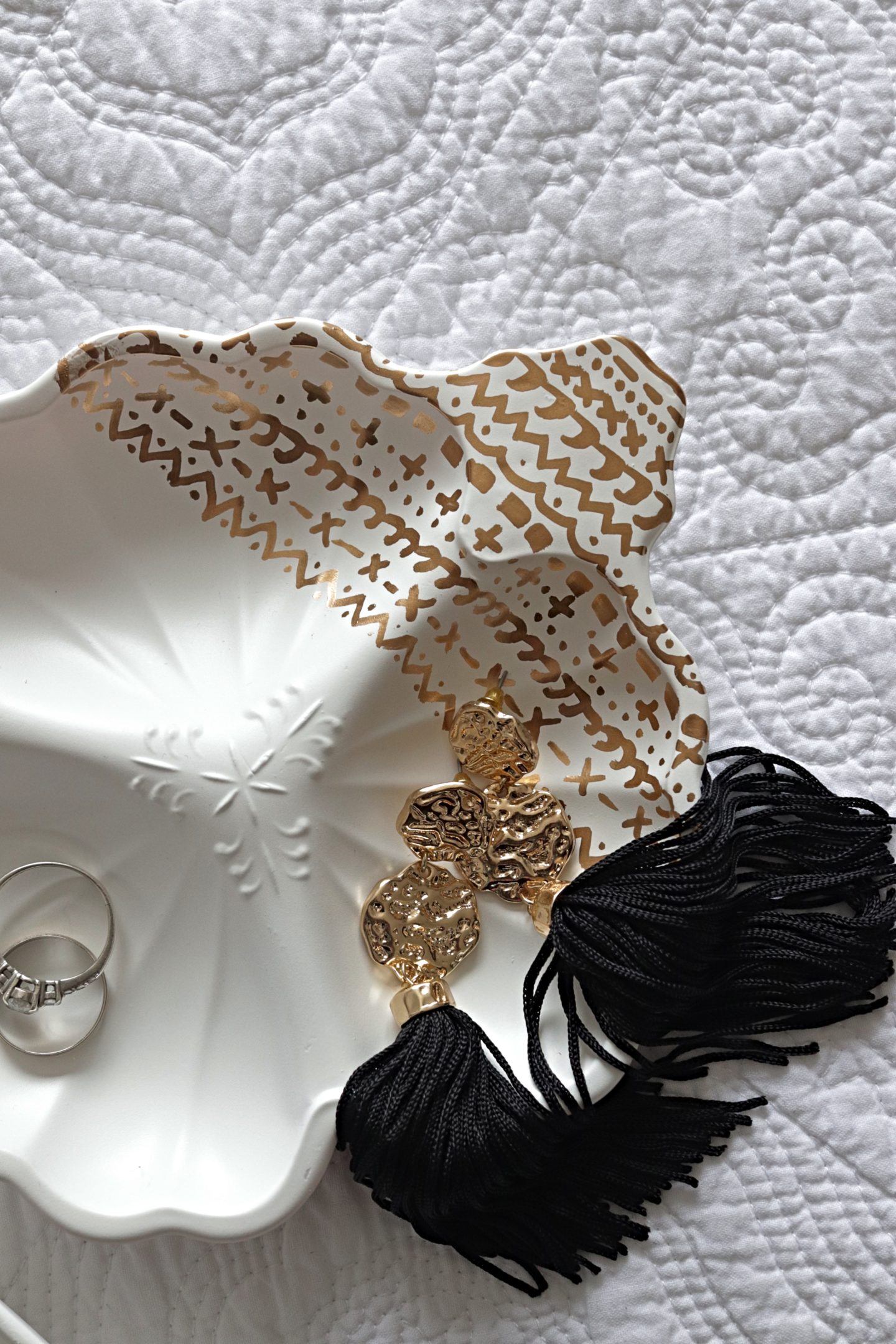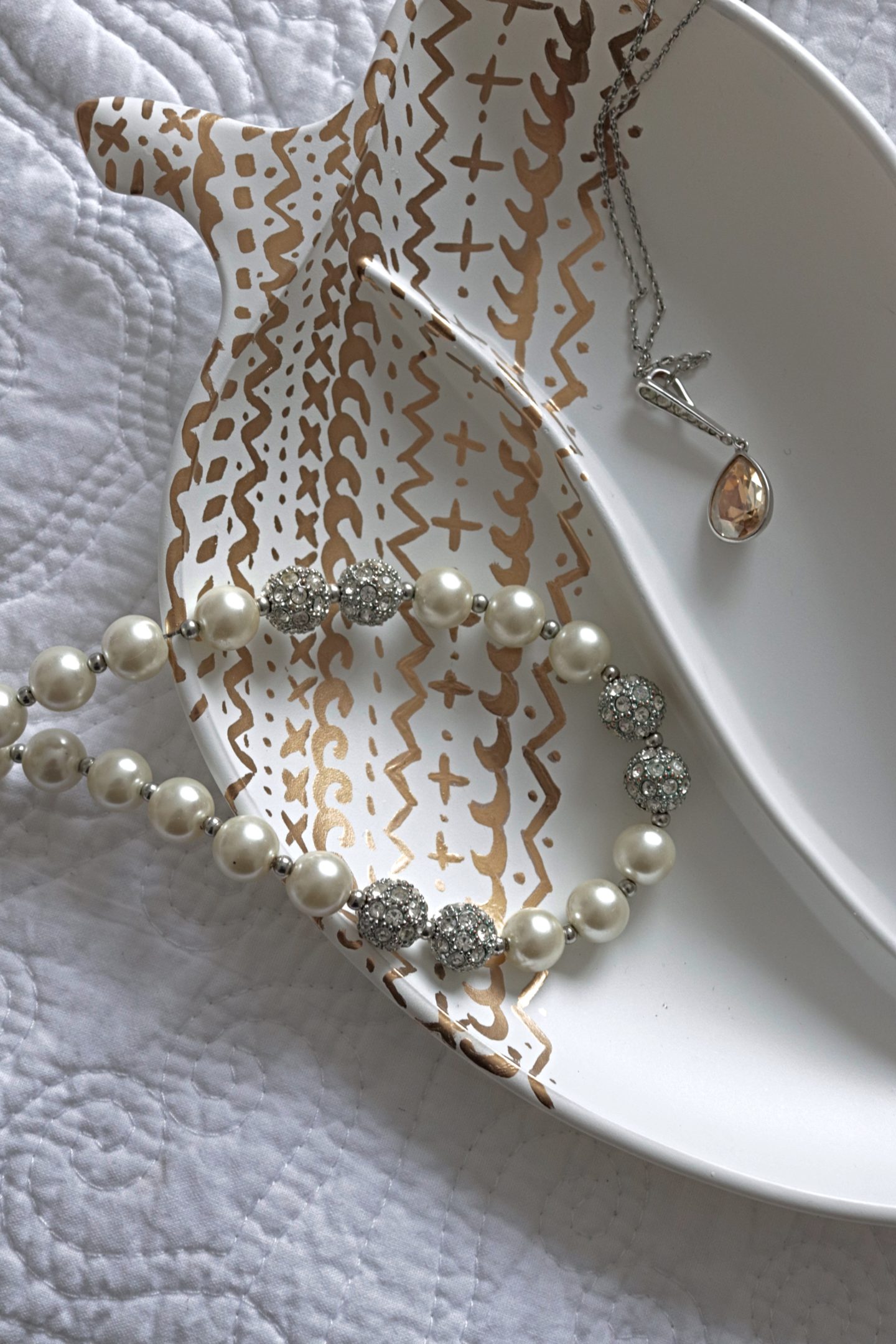 Of course you are not going to find this same exact dish to recreate this DIY but you might find something similar. You might already have a trinket dish somewhere that you want to revamp. Or maybe you want to try this same technique on a mug or a vase.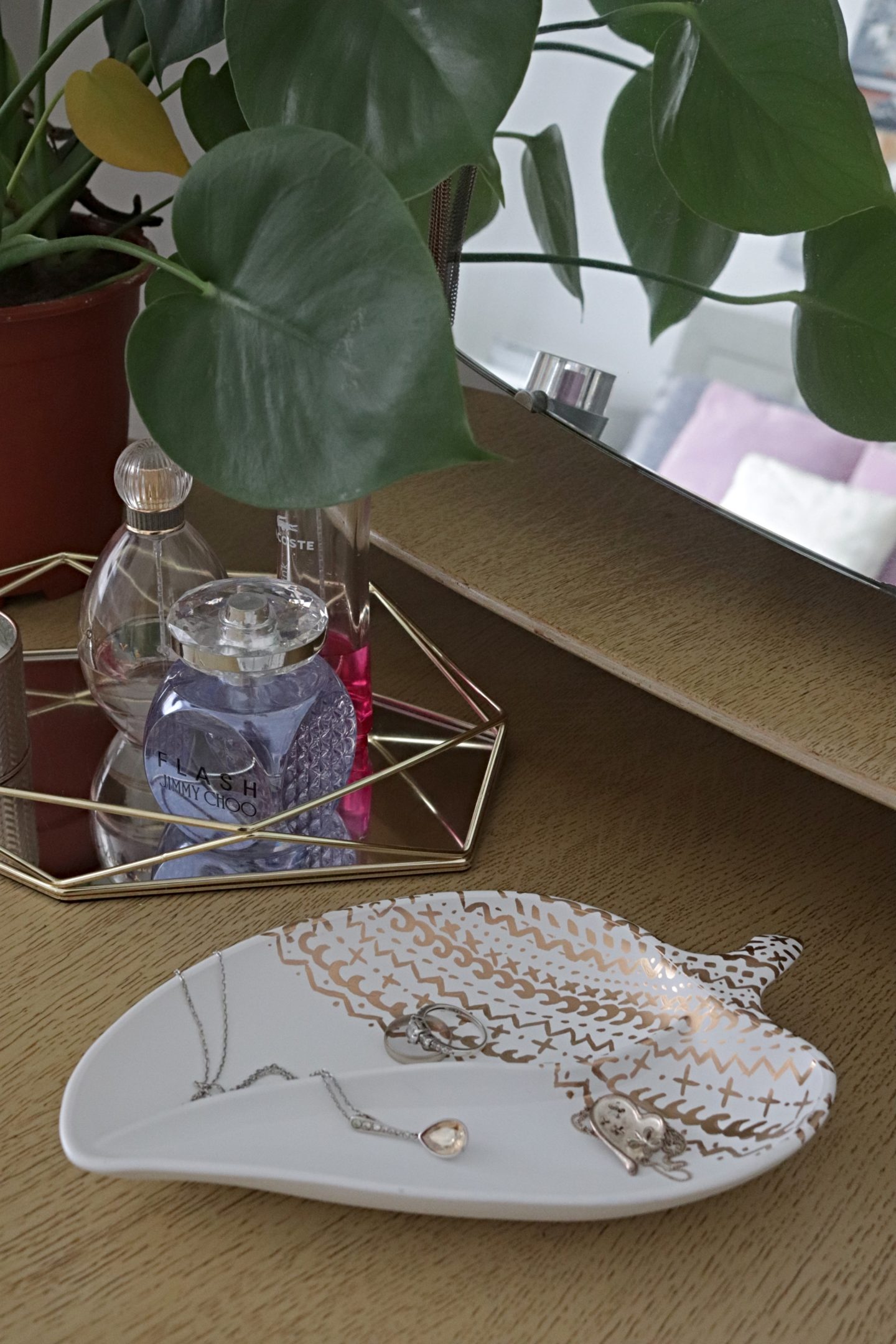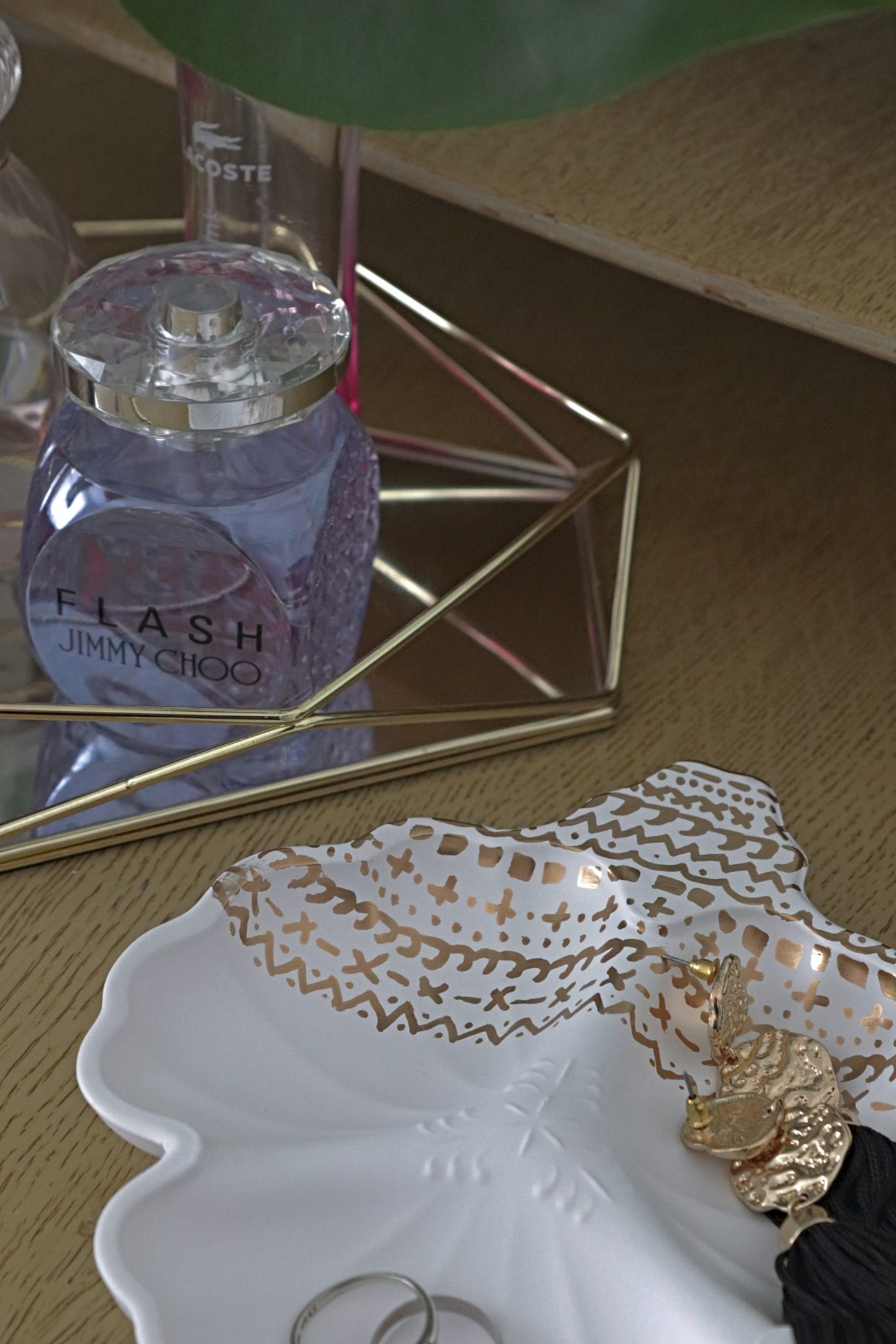 If this project inspires you please let me know, either in the comments below or on social media. You can use the hashtag #makesbakesanddecor.
Lianne x
Pin my Boho Style Jewellery Dishes to save it for later!