Today is November's #DIYBlogChallenge. The theme for this month is DIY Christmas Decoration. This will be my first Christmas post of the season and I'm excited to share more Christmassy ideas with you all over the next month. The decorations are out of the cellar and now begins the task of putting them all up! I'm planning a new colour scheme for my entry way decorations this year, bright and colourful. That is where this colourful Pom Pom Wreath is going to go.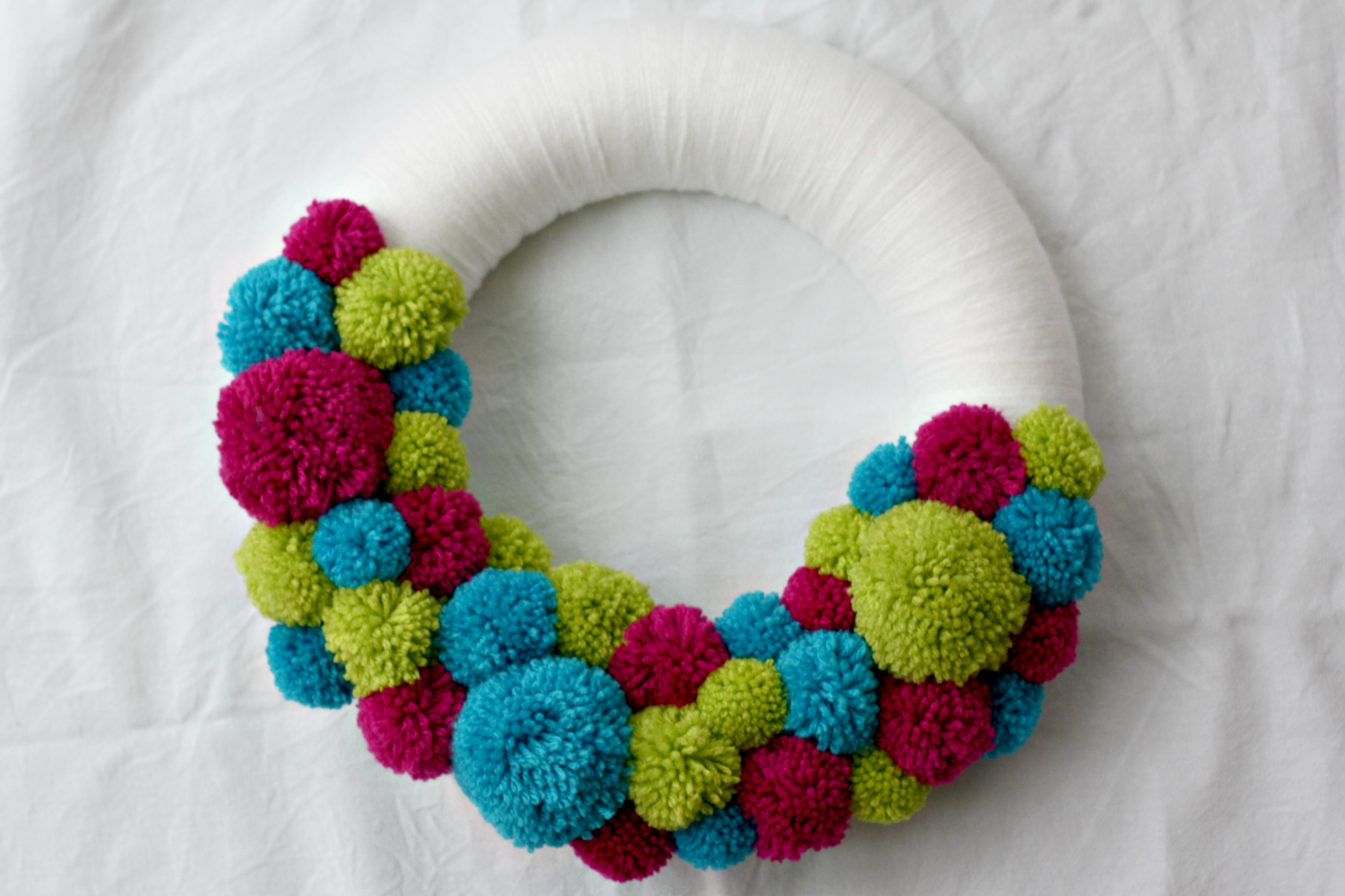 Getting good photos of this project was challenging as we've had a few dull and dreary days. I wasn't able to photograph it in it's new home as the light was just too poor but you will get to see it in all it's glory when I post my Christmas home tour.
This wreath and the planned decoration of my entry way was inspired by another blogger and the Christmas tree that she has put together this year. Mandy from Sugar Bee Crafts has decorated a white pencil tree in colourful pom poms and I'm in love! Here is her tree.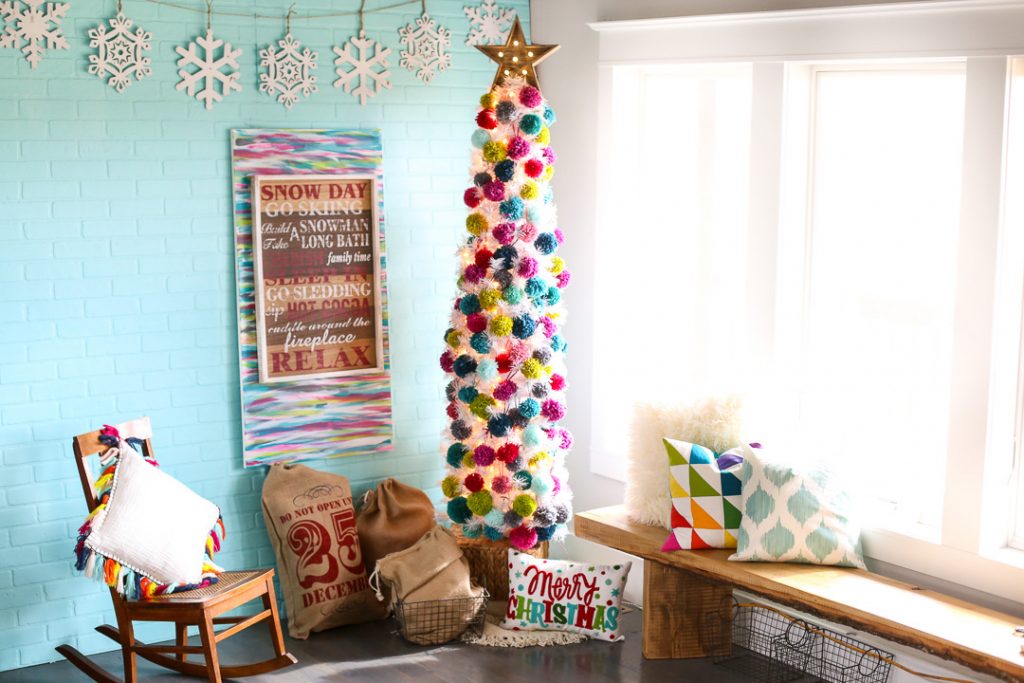 Isn't it gorgeous! I really want to get a pencil tree for my entryway and recreate this but I'm trying to restrain myself from buying any new decorations this year, but we'll see what happens.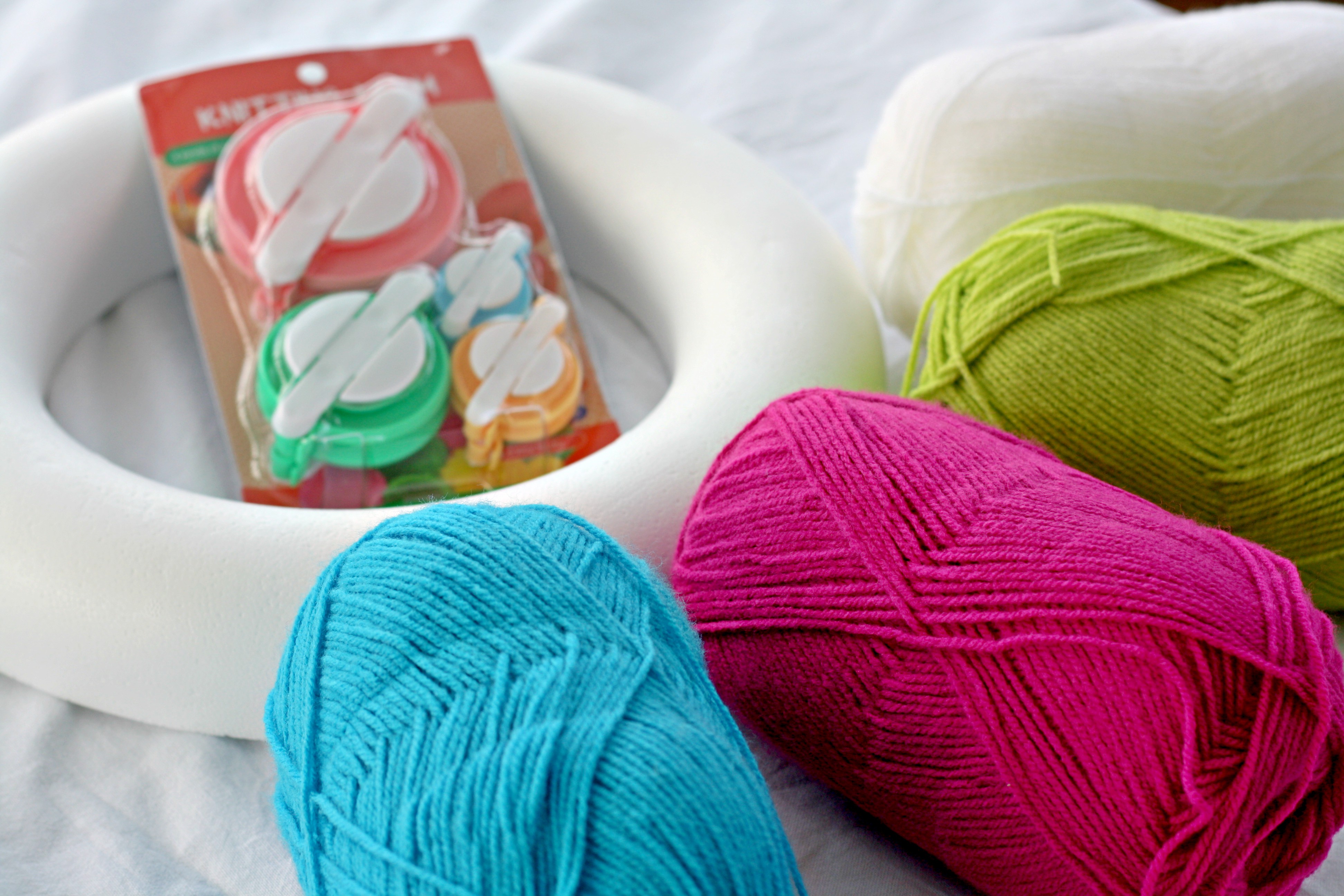 To make this wreath you are going to need a 30cm polystyrene wreath, a set of pom pom makers, sharp scissors, a ball of white wool and a ball each of at least 3 different colours.
UK Links:
US Links: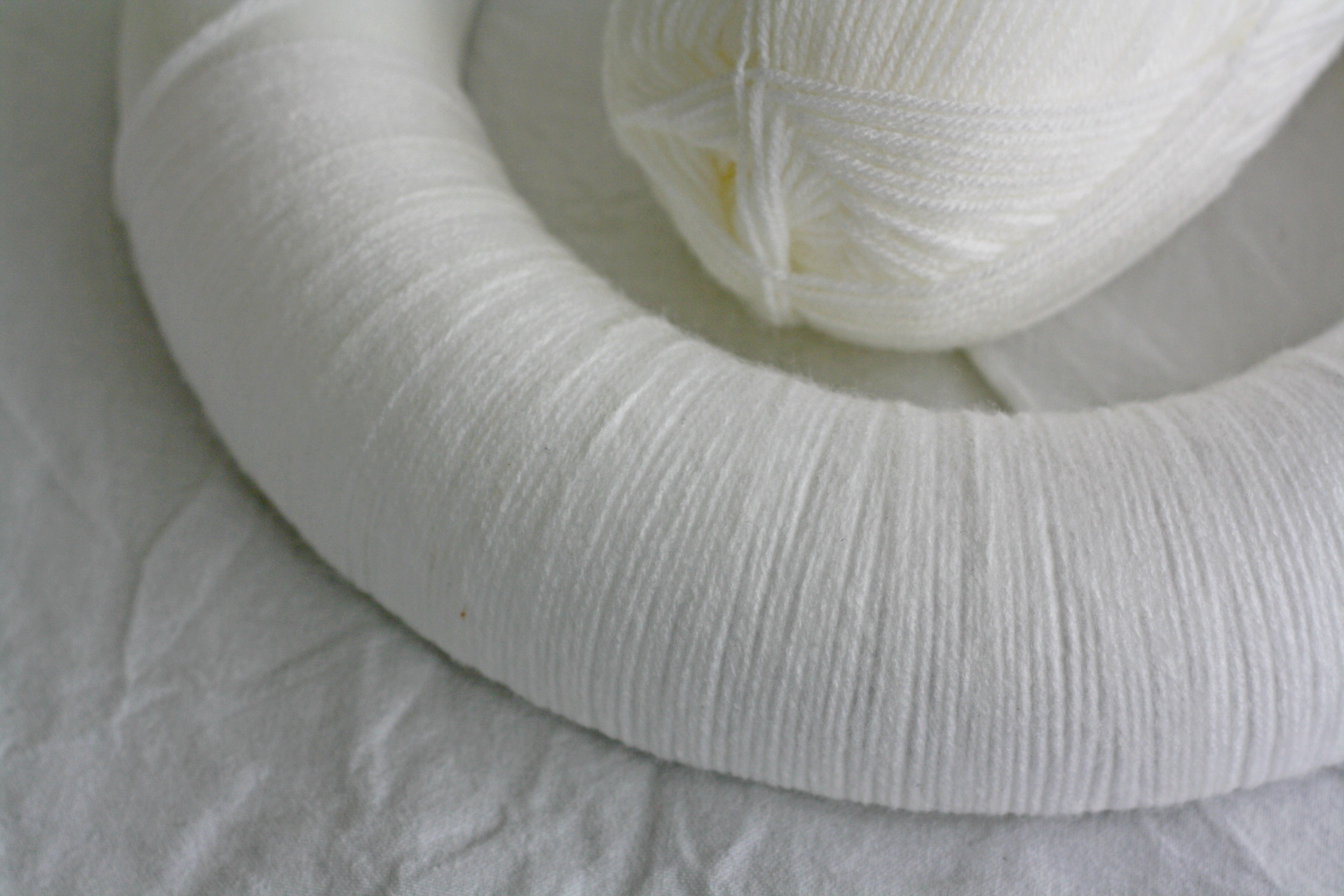 The first task is to wrap the whole of the polystyrene wreath in the white wool. This takes quite a while, lol.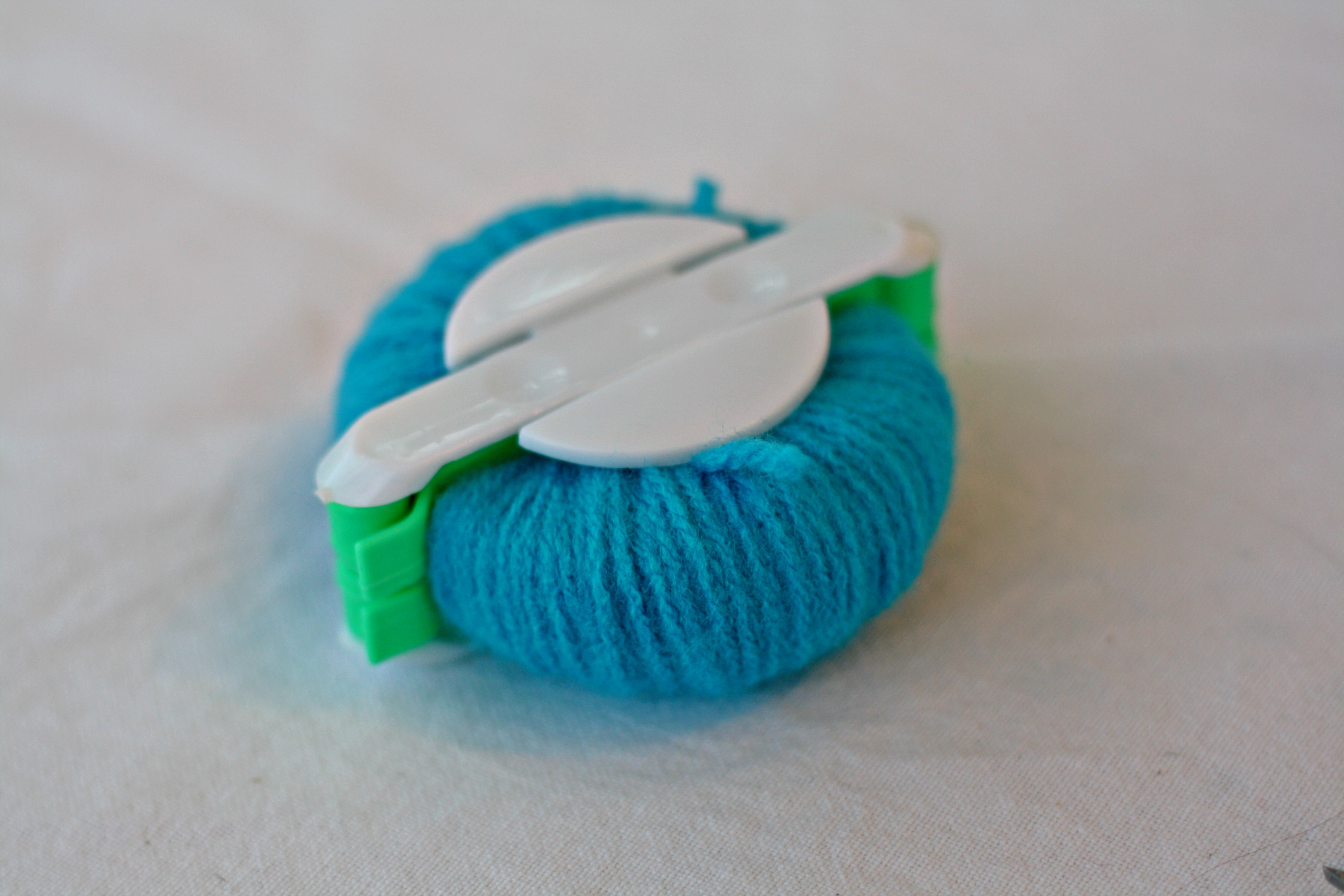 Then you need to start making your pom poms. I didn't use the largest of the pom pom makers so in the next size down I made 3, one in each colour and about 15 of each of the two smaller pom pom sizes in the assorted colours.
When making the pom poms I made sure the length of wool that you tie the pom pom off with was long enough as this is what I used to fix the pom pom to the wreath. I started by tying on the three largest pom poms spaced out evenly.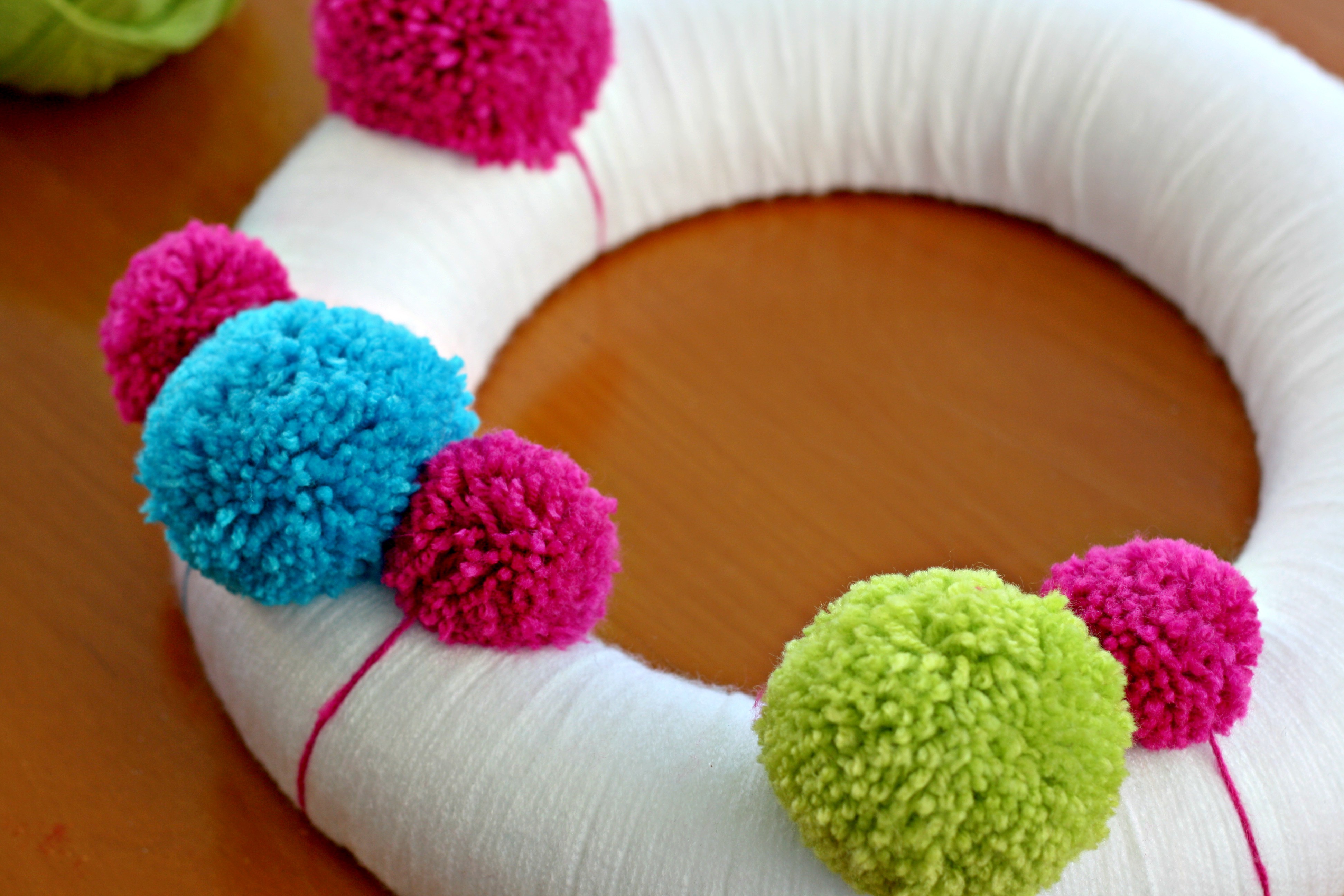 Then just start to add in the others and build it up. I added all the medium pom poms and then filled in the gaps with the small ones.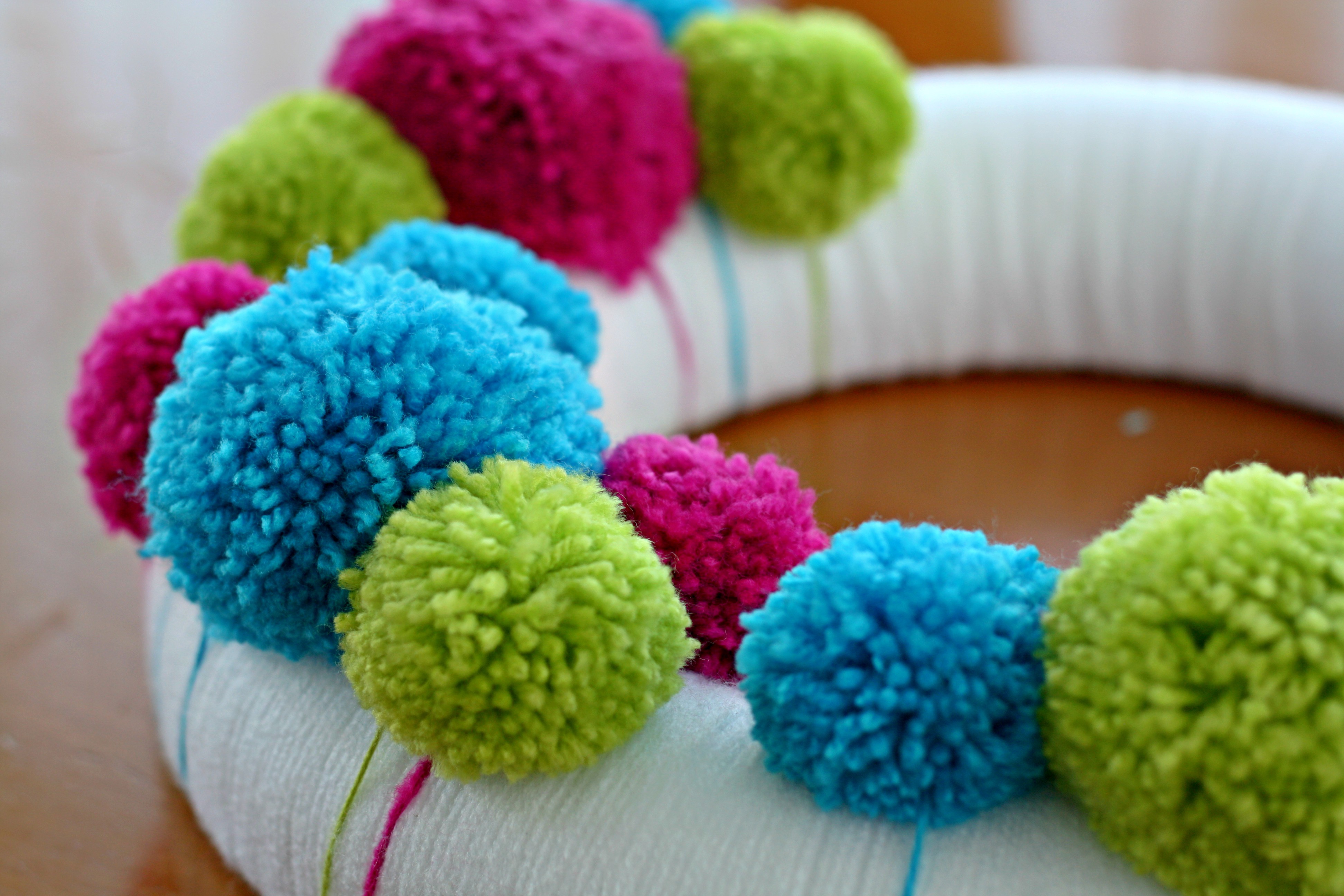 Keep going until you've filled any gaps. I made my Colourful Pom Pom Wreath 2/3 pom poms as I wanted to see the white but this would look great if you just kept going and filled the whole thing with pom poms too!
I can't wait to get my Christmas decorations up and my colourful Pom Pom Wreath is going to be a fun and festive addition!
As always, everyone else who has taken part in this months #DIYBlogChallenge have come up with some amazing ideas! Use the links below the collage to visit everyone projects 🙂
Lianne x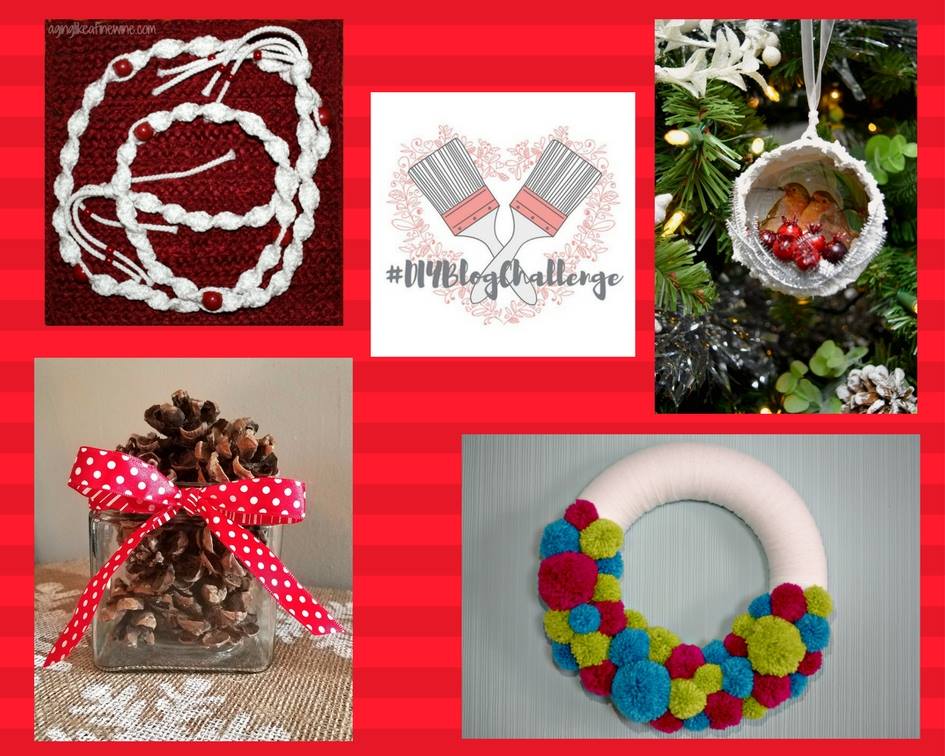 Pin my Colourful Pom Pom Wreath to save it for later!