This post, Father's Day Frame, contains affiliate links, find out what that means here.
It's time for June's #DIYBlogChallenge and this months theme was Father's Day!
Every month a group of fellow bloggers and I come up with a theme and then create a DIY/Craft project. None of us know what each of us are making until we get the final collage just before posting time so I look forward to seeing what everyone comes up with. Last months theme was a thrift store makeover you can check that out here.
When I was looking around for ideas for this months project I saw a lot of frames saying "Daddy you Rock" with rocks stuck around the outside edge, which I really loved. I also saw frames that had three apertures with children holding the message "I love you" or "I love Daddy". The project I came up with marries these two ideas together!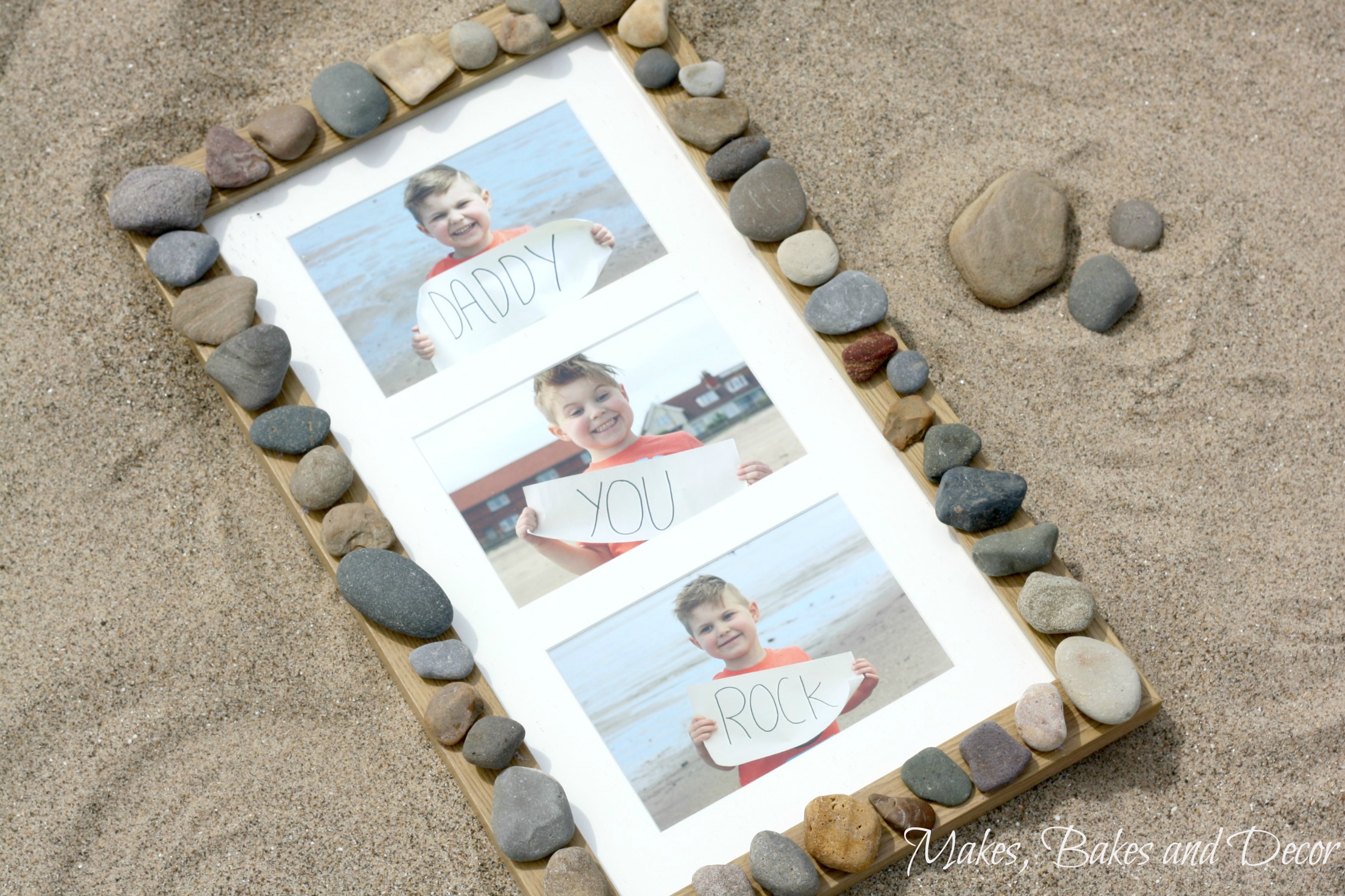 I'm really pleased with how it turned out and I know my Husband is going to love it.
The first step to this project was to have a photo shoot. As we live on the seafront, and I wanted Mason to collect the pebbles for the frame from the beach, I thought that would be a great place to take the photos. I made the signs he held using some spare wallpaper and a marker pen, you could make them fancier and more decorated if you wanted to. Mason just looked so cute in these photos I have to share them with you!!
Once you have your photos printed out you can get started on the frame.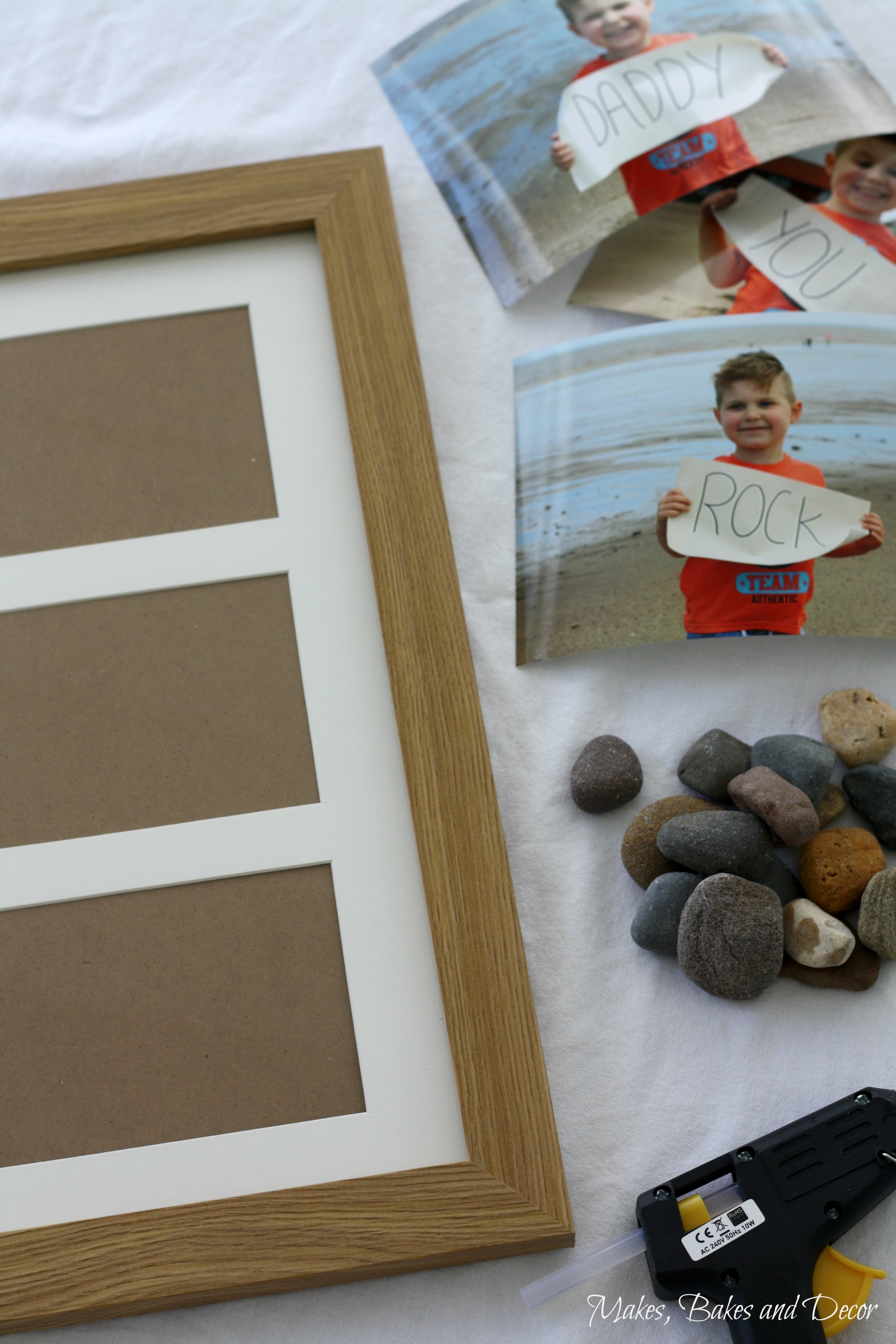 You need to find a frame with 3 apertures and a good size edge, wide enough to stick the pebbles to. I picked mine up at Home Bargains but here are some other options.
As I said, Mason and I collected our pebbles from the beach but if you're not able to do that you can easily buy bags of decorative pebbles. Here are some options.
You will also need a glue gun and glue sticks to attach the pebbles.
It's as easy as adding a good blob of hot glue and then sticking on the "rock". Keep working your way around until the frame is full and then add in your photos!
Even with the time it took to take the photos and collect the rocks I had this made in a day so it's a great last minute idea to make if you are struggling to find something for this weekend!
Lianne x
Now it's time for you to take a look at all the other projects in this months #DIYBlogChallenge.
Click the links below to see the posts 🙂
Gifts and Blab
Pin my Father's Day Frame to save it for later!