Faux Fur Throws
At this time of year it is cold, dreary and pretty miserable. The first half of winter doesn't seem so bad when the Christmas decorations are up and twinkle lights are everywhere, but then boom, January arrives. We've spent all our money, it's far to cold and summer is just so far away! So how do we make things better? How can we make our home feel warm and cosy when it's dull and dreary? Well there are a few things we can do, light a fire (if we are lucky enough to have one), light candles, make a nice hot drink and layer up with warm and cosy throws, cushions and blankets. I think Faux Fur Throws draped over the sofa instantly makes it look and feel warmer and more welcoming.
This post contains affiliate links, find out what that means here.
I love to buy new things for my home to make a room feel new but at the same time there isn't an endless supply of money (I know, it's not fair is it?!). So I've been on Amazon and found 10 budget faux fur throws. Cheaper faux fur can look a bit crap so you do have to have a good look around, just because it faux doesn't mean it should look like it's faux!!
I love the dark chocolate brown colour of this blanket but it does come in other colours. It's also a very good price at £19.99.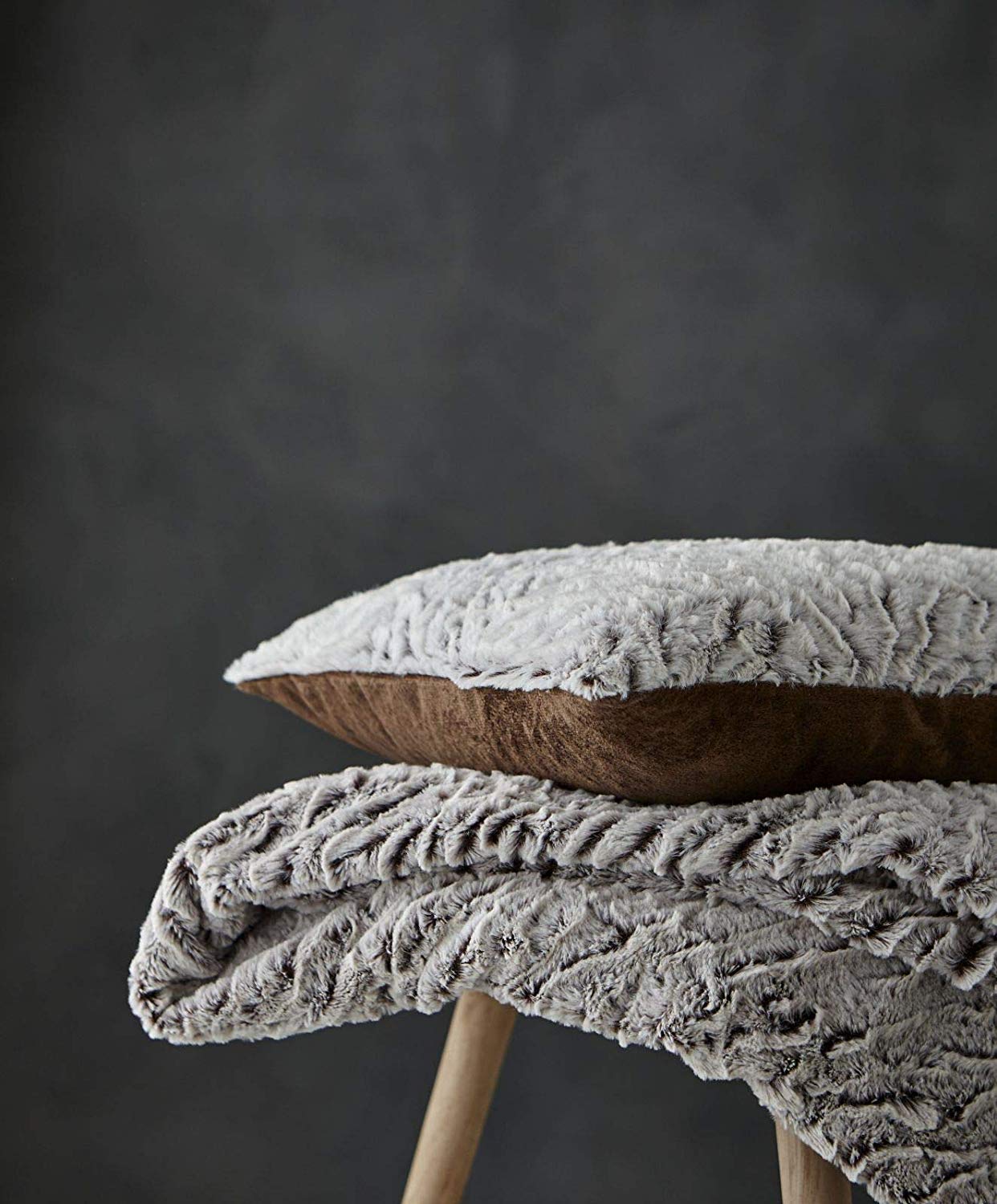 This Catherine Lansfield Wolf throw is only £20.99.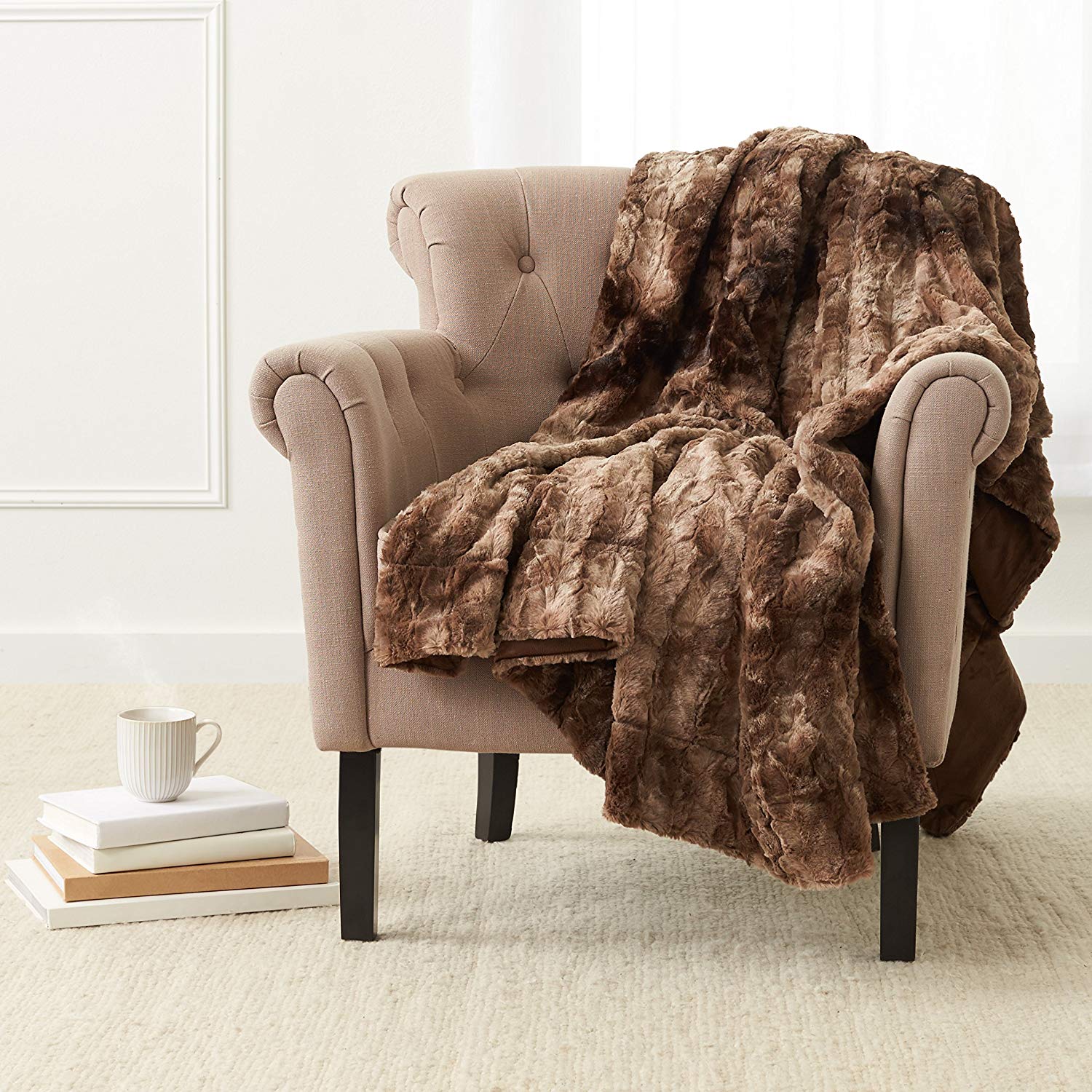 This faux fur throw has a gorgeous texture and is £22.99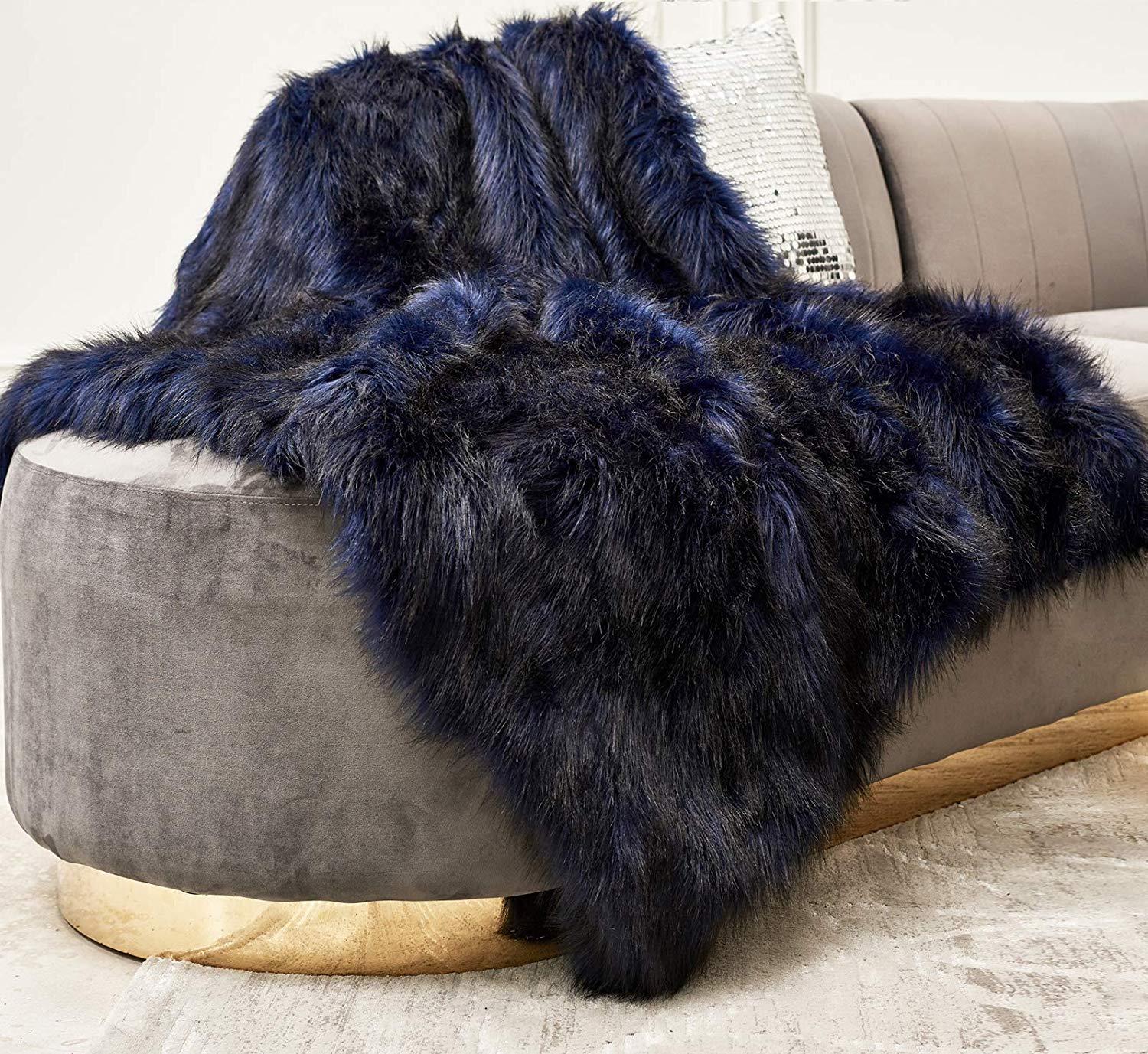 I would love love love this navy blue one for my bedroom! Great quality for only £41.99.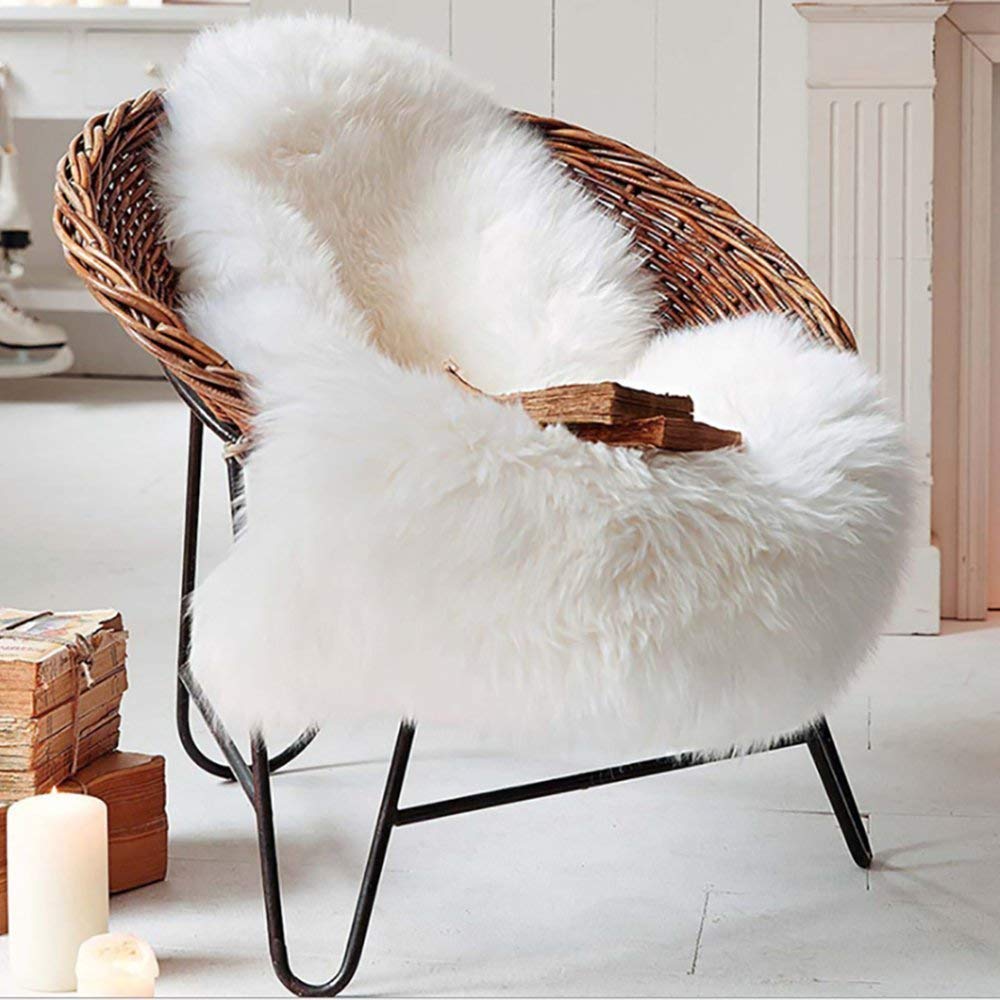 Faux sheepskin rugs look fab draped over small chairs! This one is £11.69.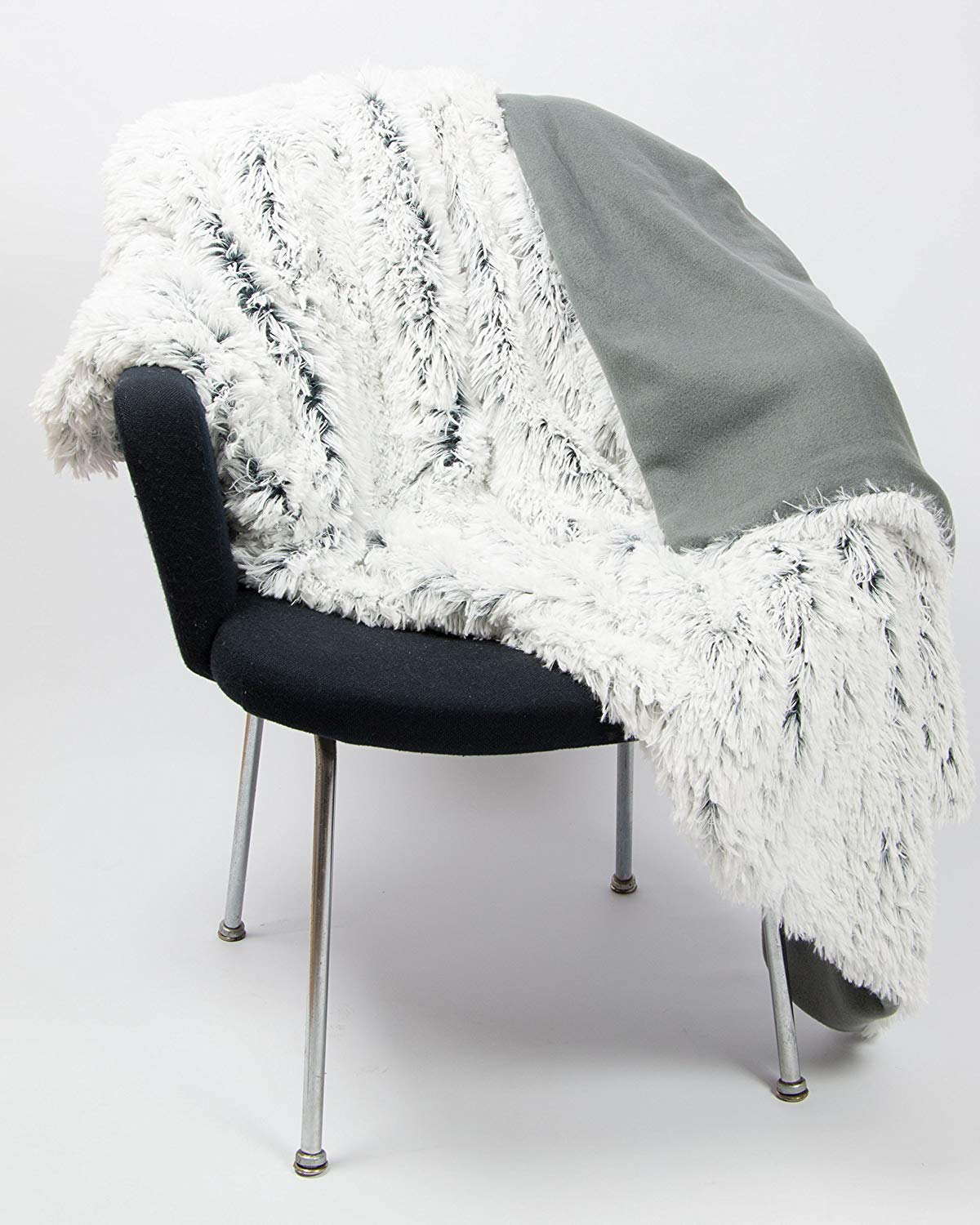 I like the longer, two-tone pile on this throw, it is £35.45.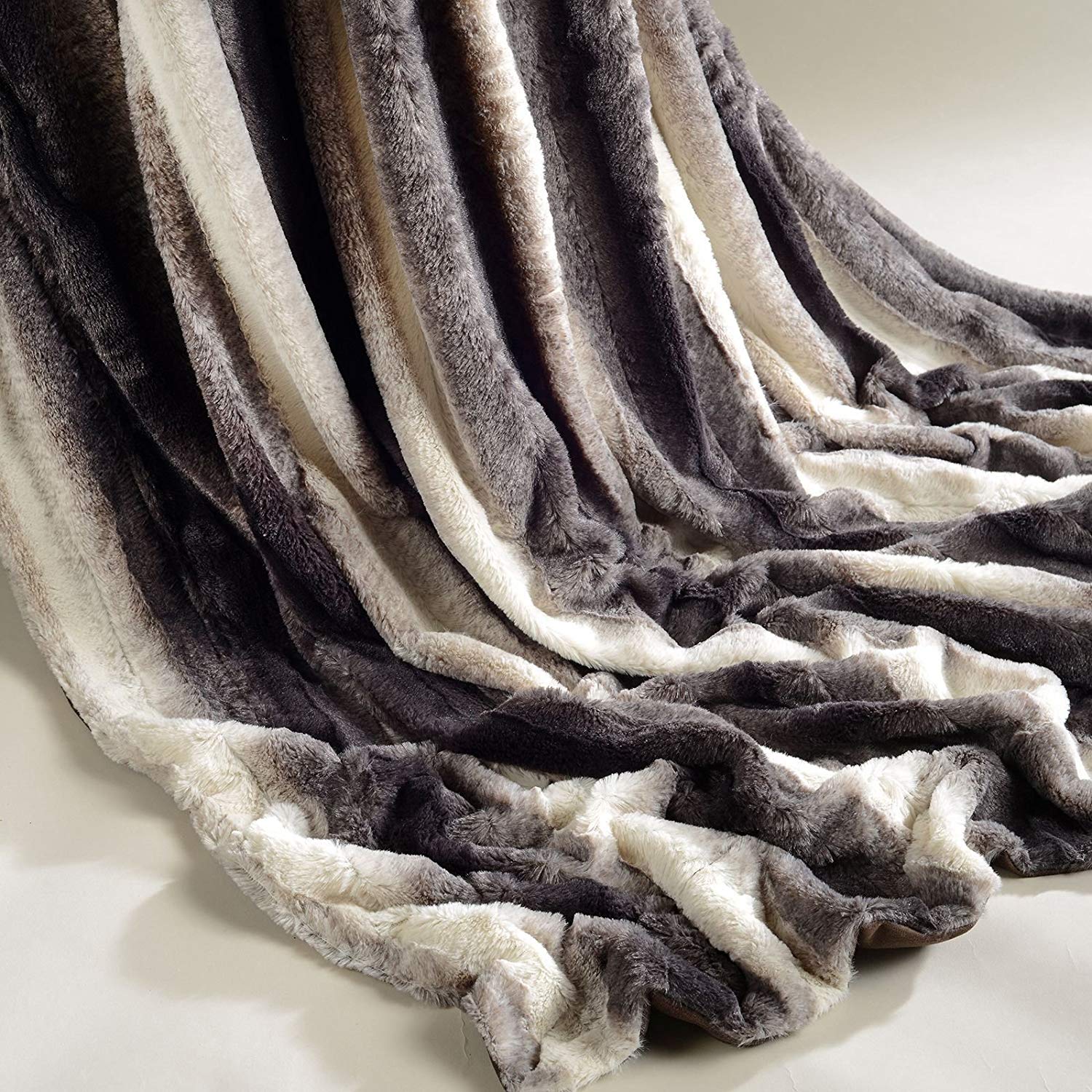 There are gorgeous colours in this faux rabbit throw at only £23.99.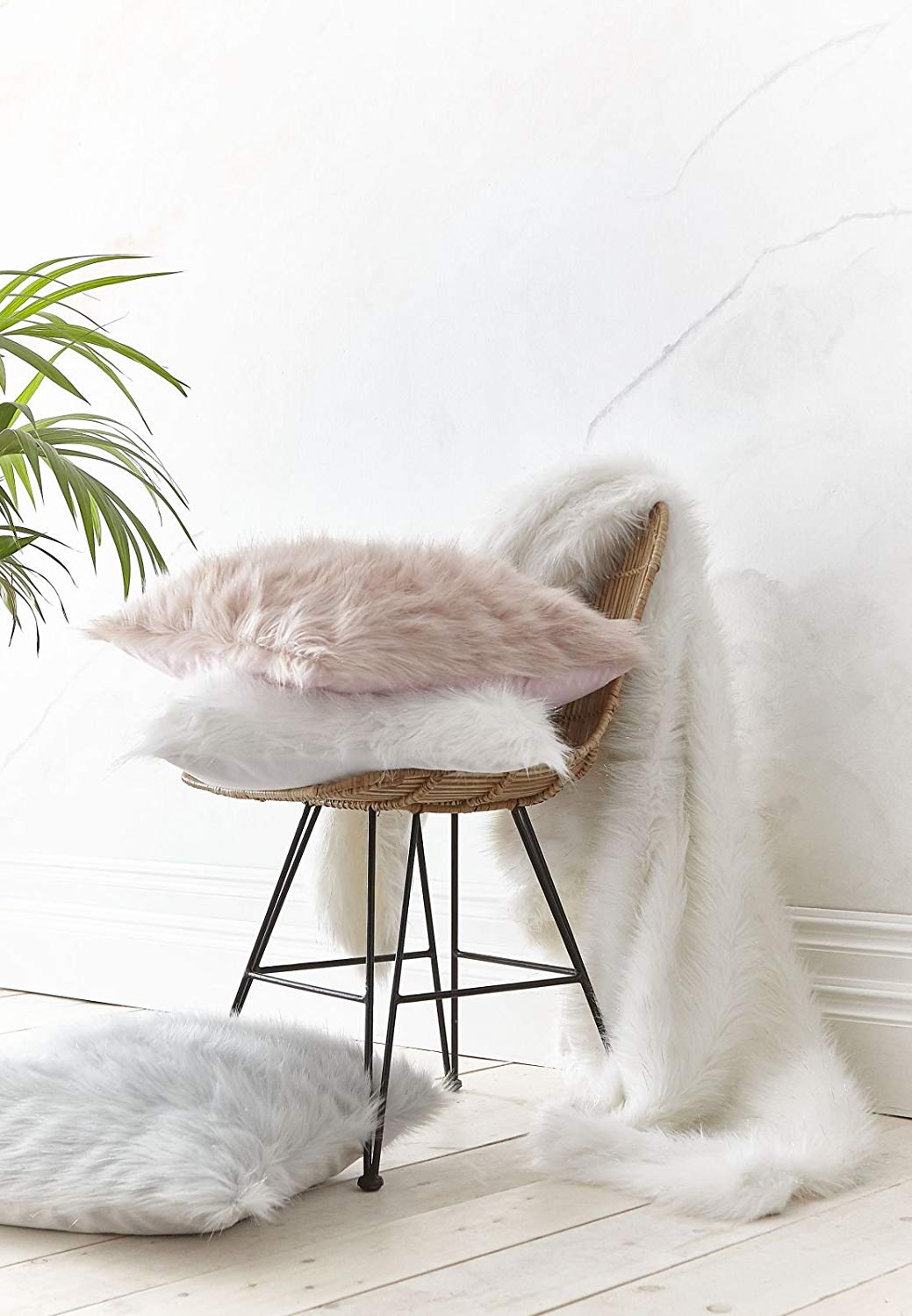 If you are looking for something lighter then this metallic faux fur throw is gorgeous and only £32.97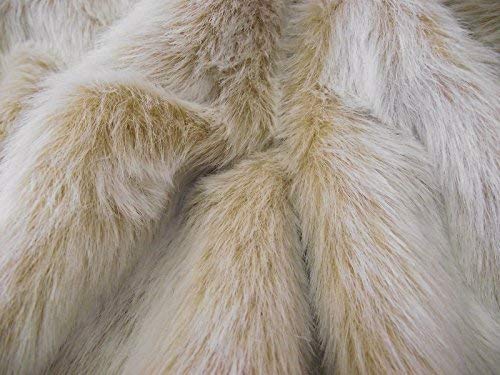 I love the colour of this Faux Antelope Fox Fur and it's a bargain at just £20.98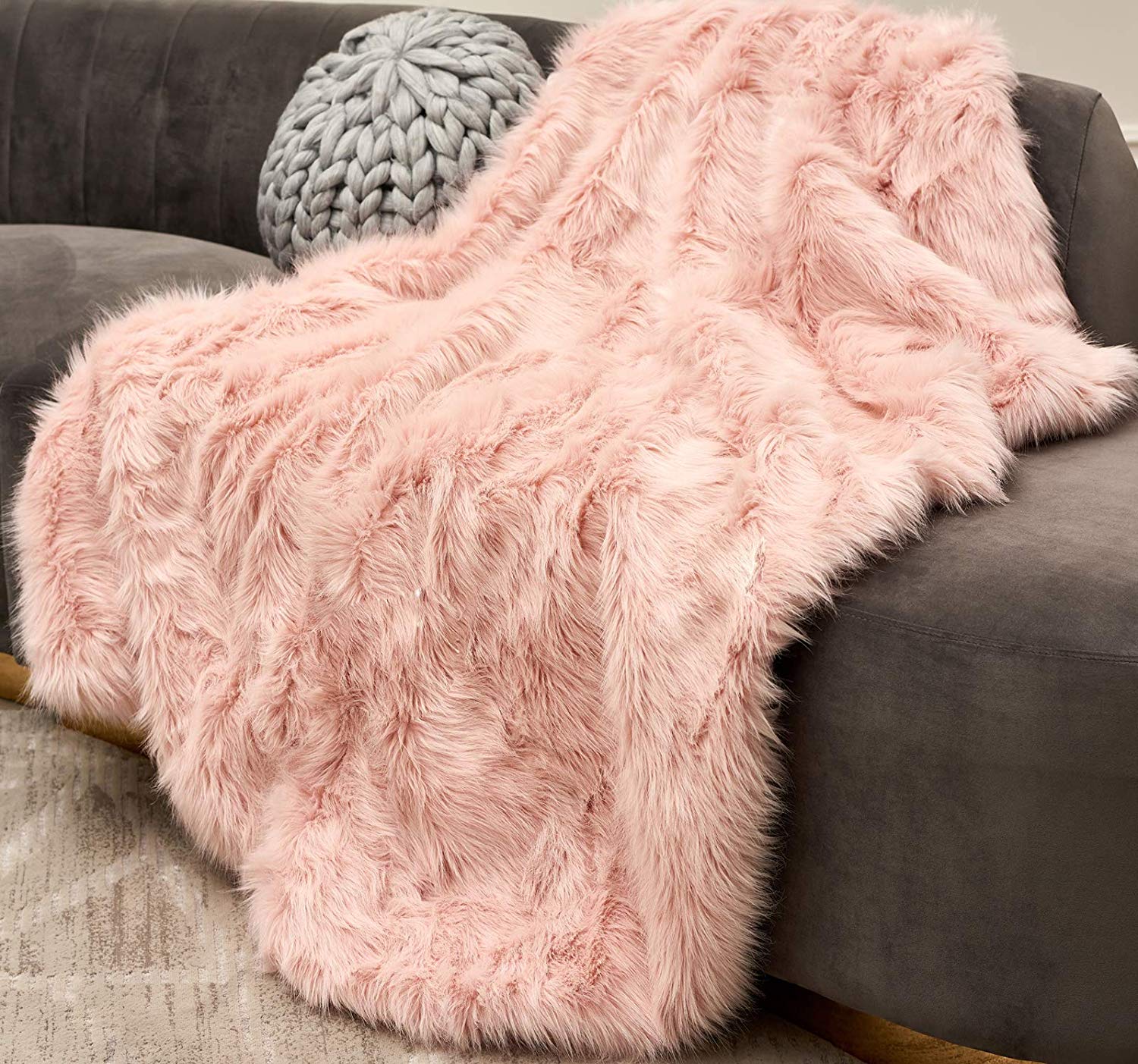 Last but not least is this pink throw it's gorgeous and would be perfect for Noa's nursery, it is just £37.99
I think my list of Faux Fur Throws has something for everyone and I hope it helps if you were thinking of purchasing one soon. If you weren't thinking about purchasing one but now you want to I do apologise 😛 don't blame me Ha Ha!
Lianne x
Pin, Faux Fur Throws – My top 10 budget faux fur throws from Amazon, to save it for later!