This post for Felt Flower Hairband contains affiliate links, find out what that means here.
This Felt Flower Hairband project is so easy to make, all you need is some felt, a hairband and a glue gun. Any little girl would love to wear one of these in their hair and you can make them in any colour to go with any outfit!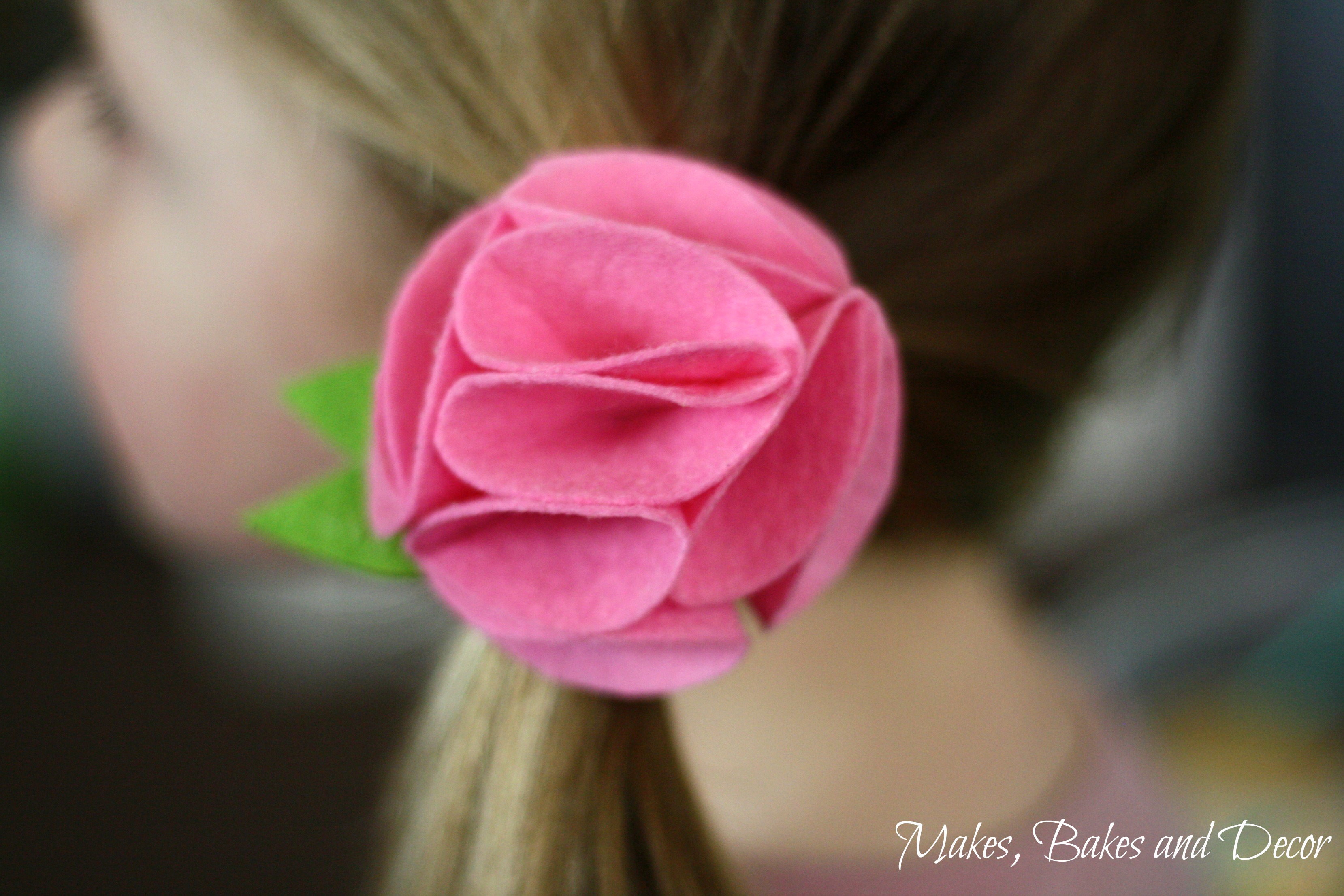 Here are some links to help you find what you need to get started!
10 Sheets of assorted felt (1 sheet of each colour)

You will also need something round to draw around to make a template. Whatever size circle you use as a template will be the size of your finished flower. And you will need a sheet of paper and a pencil.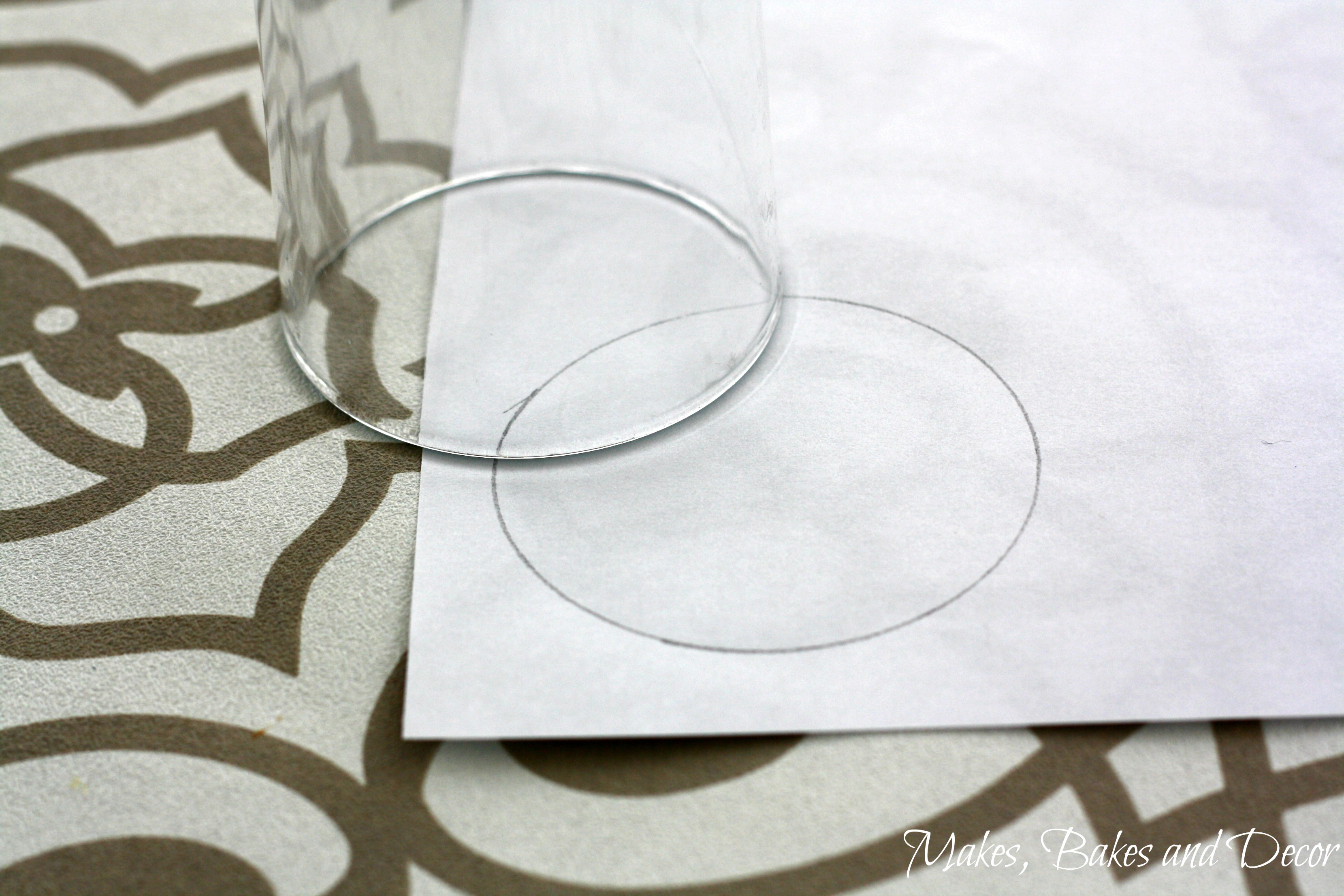 The first step is to draw around your round object onto a piece of paper and cut it out. This is your template.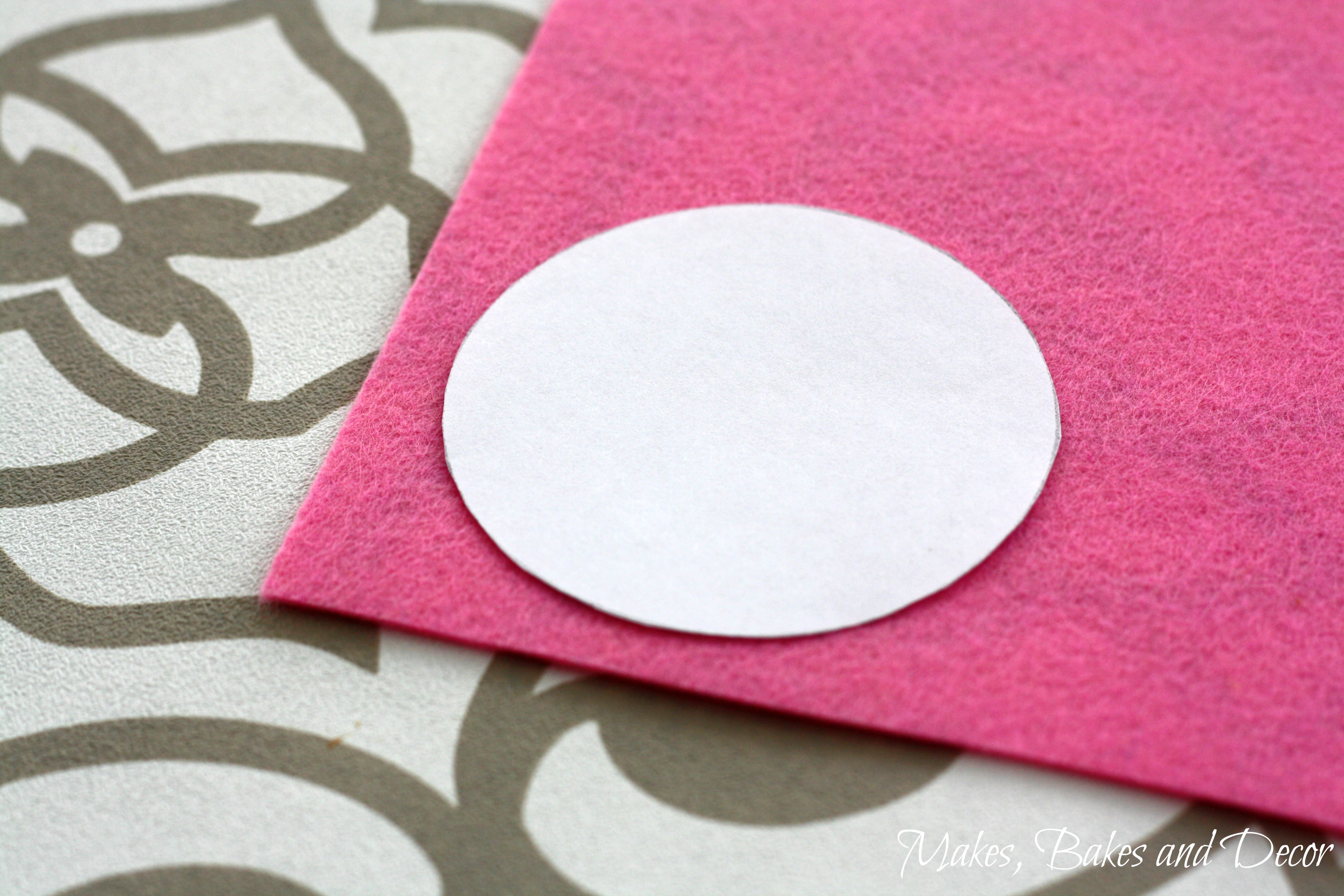 Hold your template against your chosen felt and cut around it, you could pin it to the felt if you're are worried about it moving.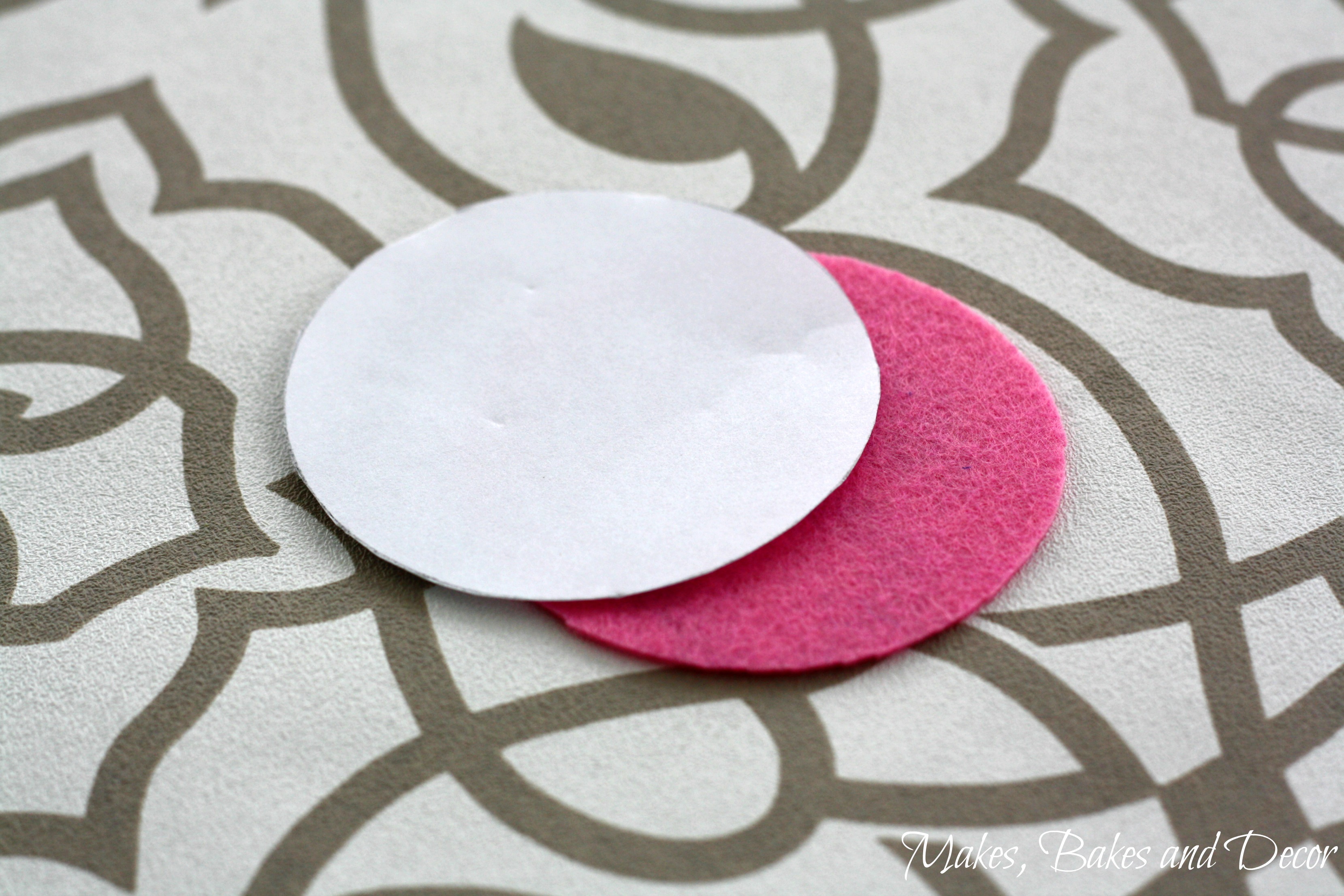 You should now have a circle of felt. you need to do this 5 times.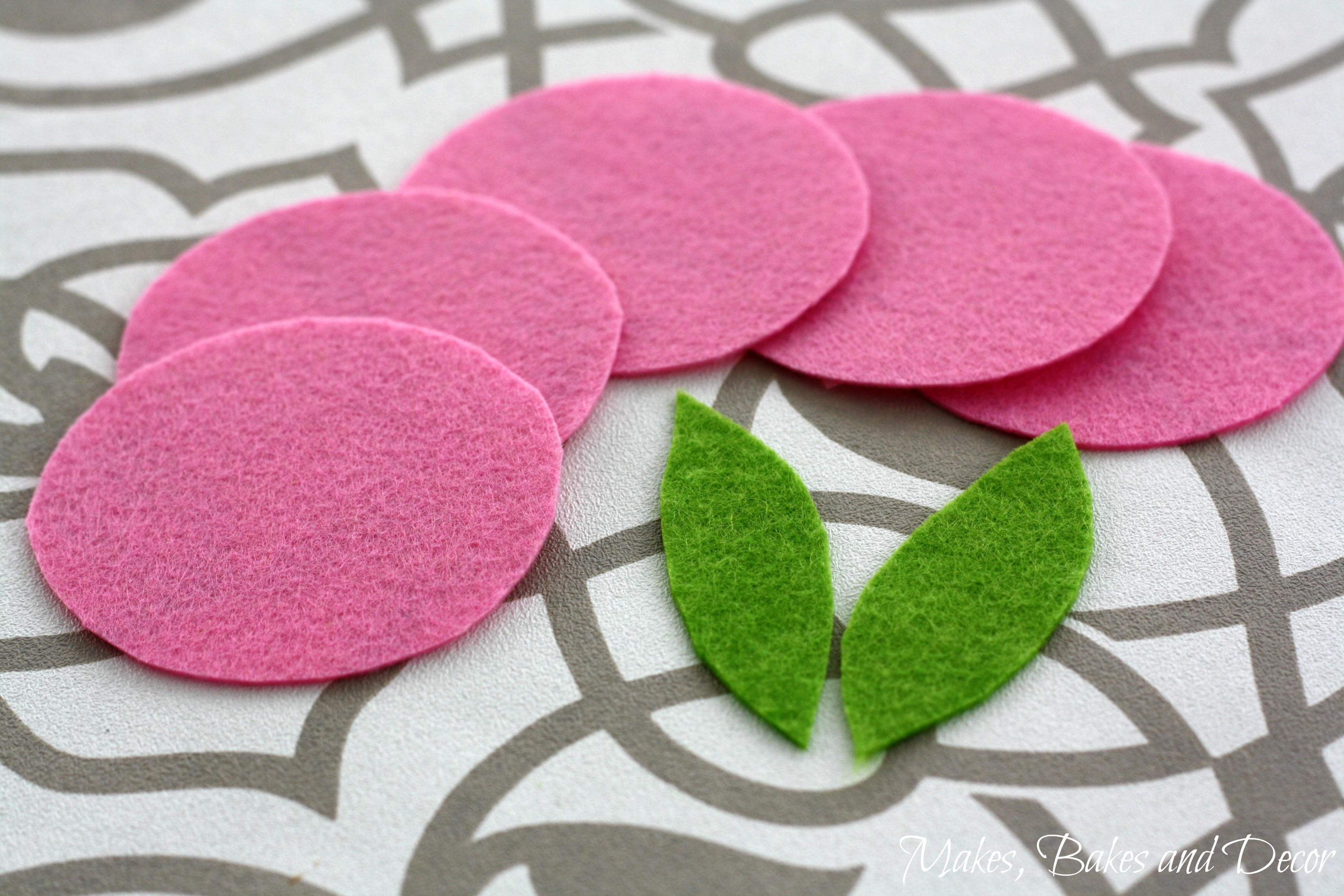 Now you have 5 circles you also need to cut out 2 leaf shapes from some green felt. I did this free hand, just make sure they are long enough that they will stick out from the edge of your finished flower.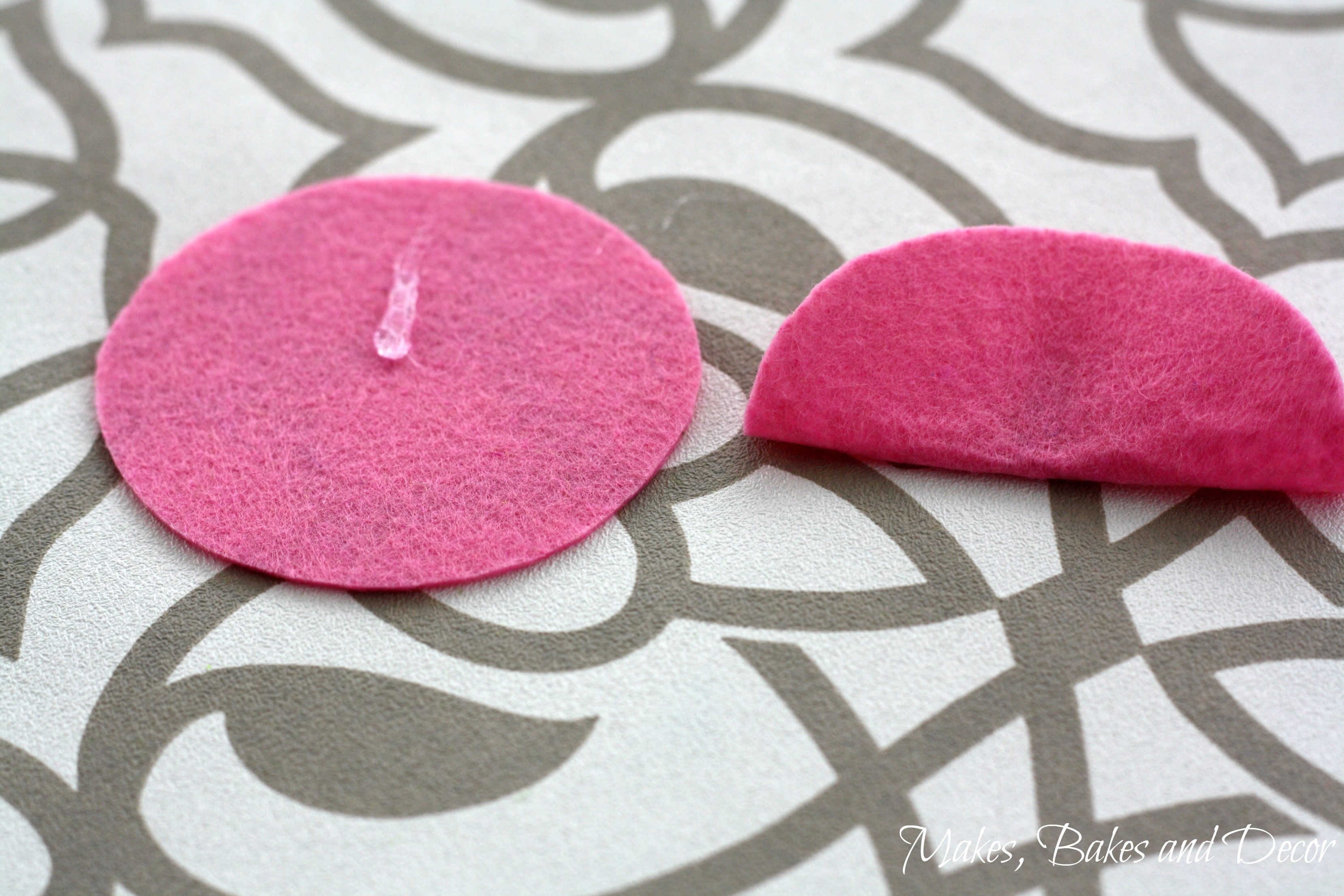 Using your glue gun add a line of glue, then fold the circle in half.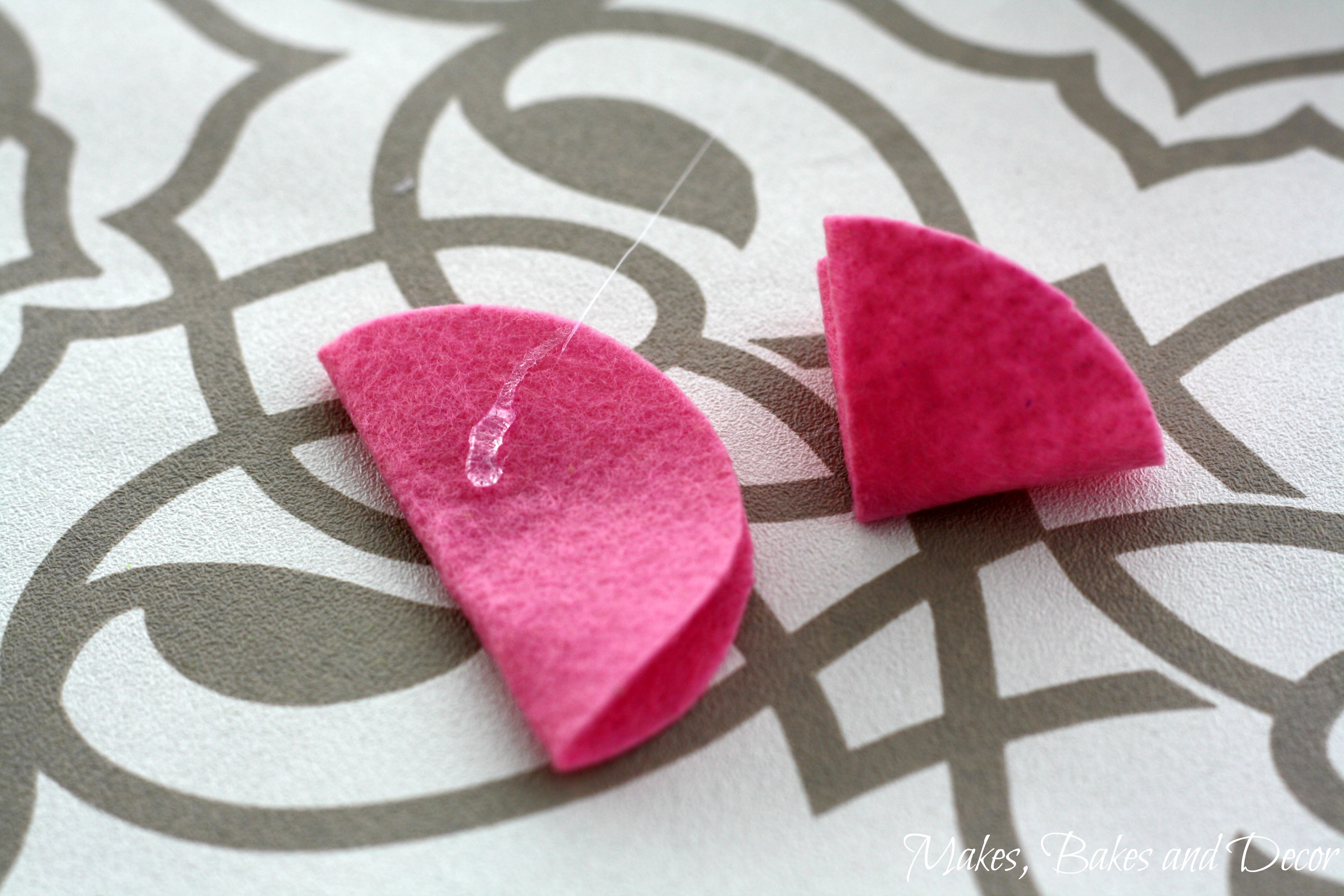 Add another line of glue and fold it into a quarter.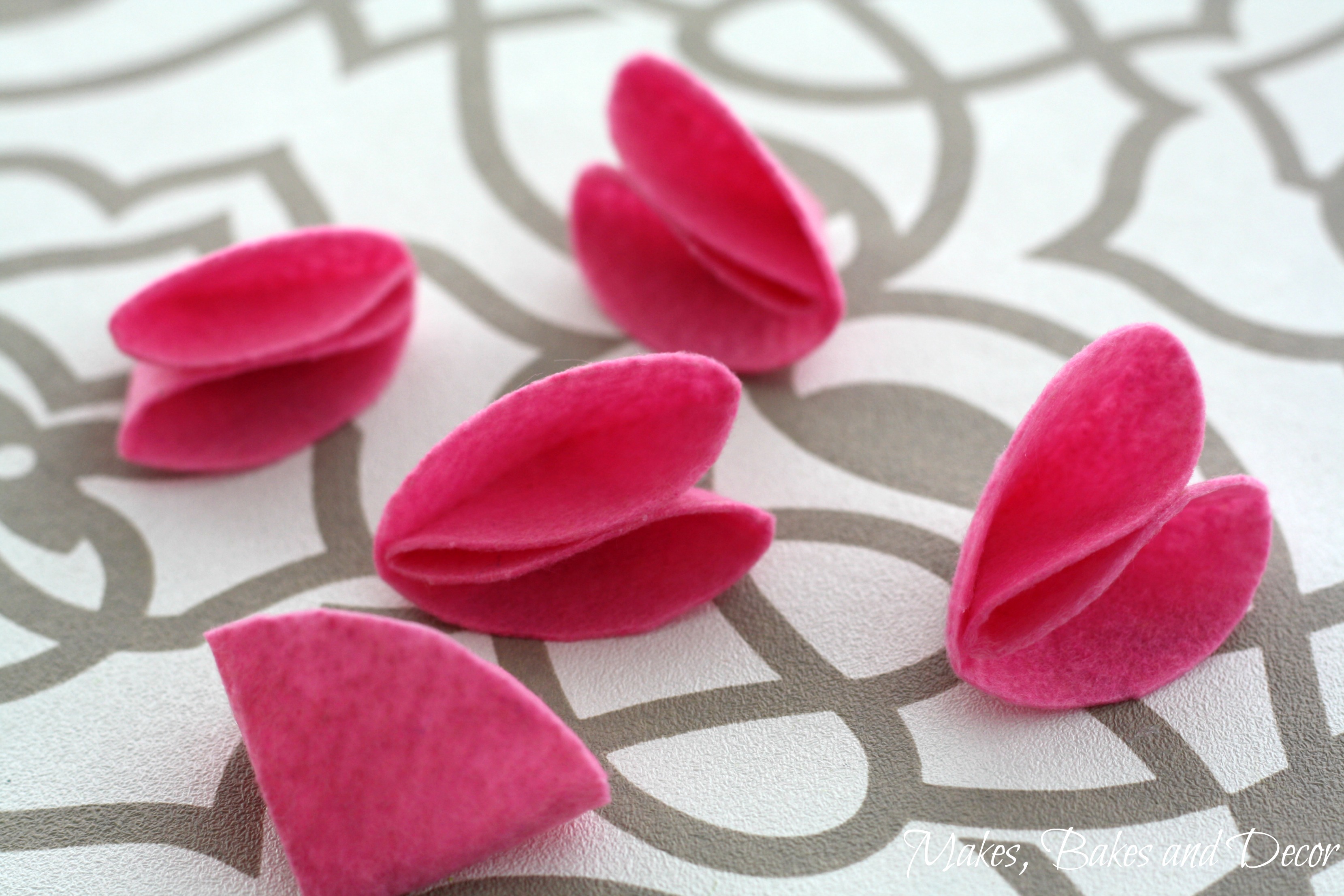 Do this to all 5 circles.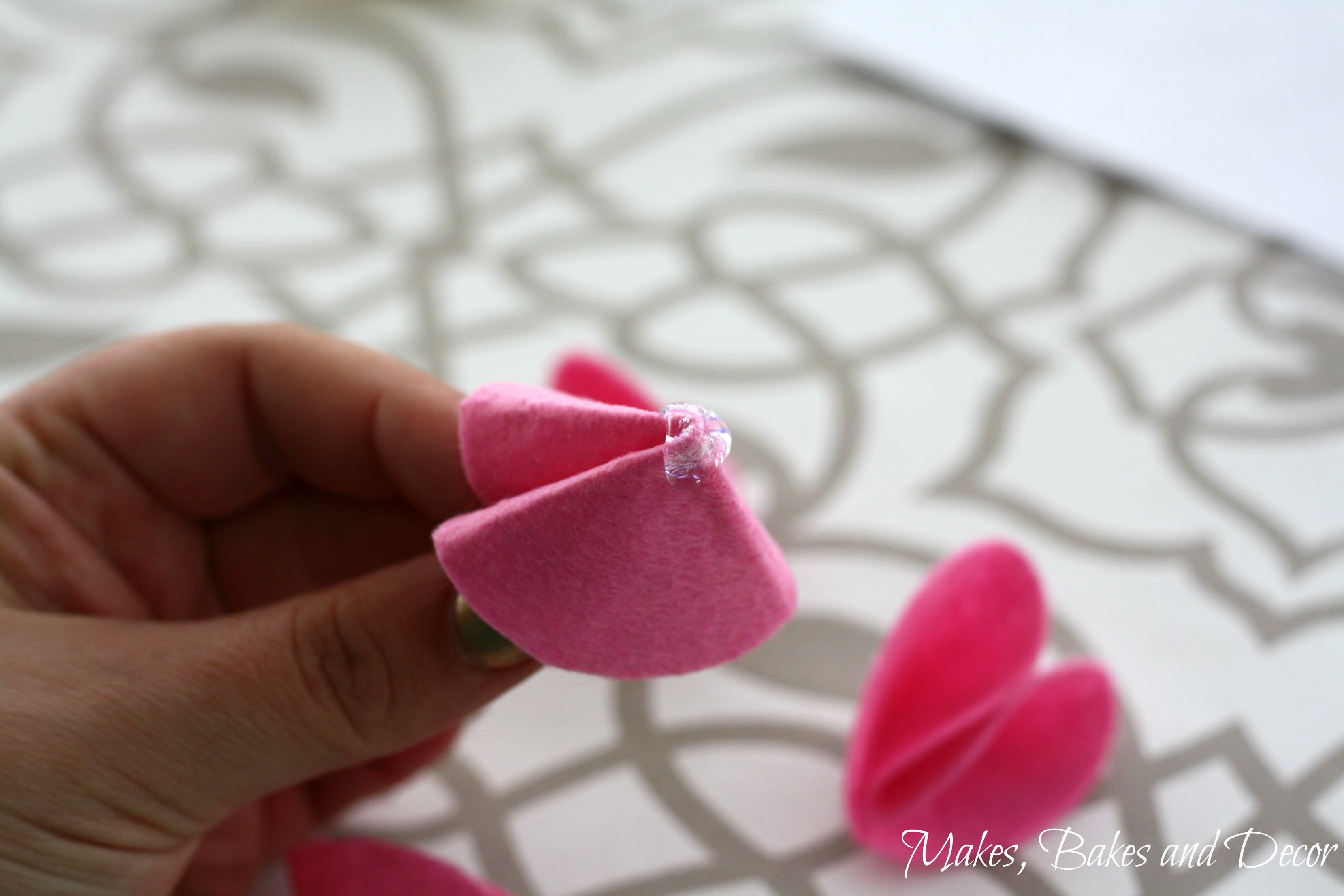 Take one felt 'petal' and add a good amount of hot glue to the point.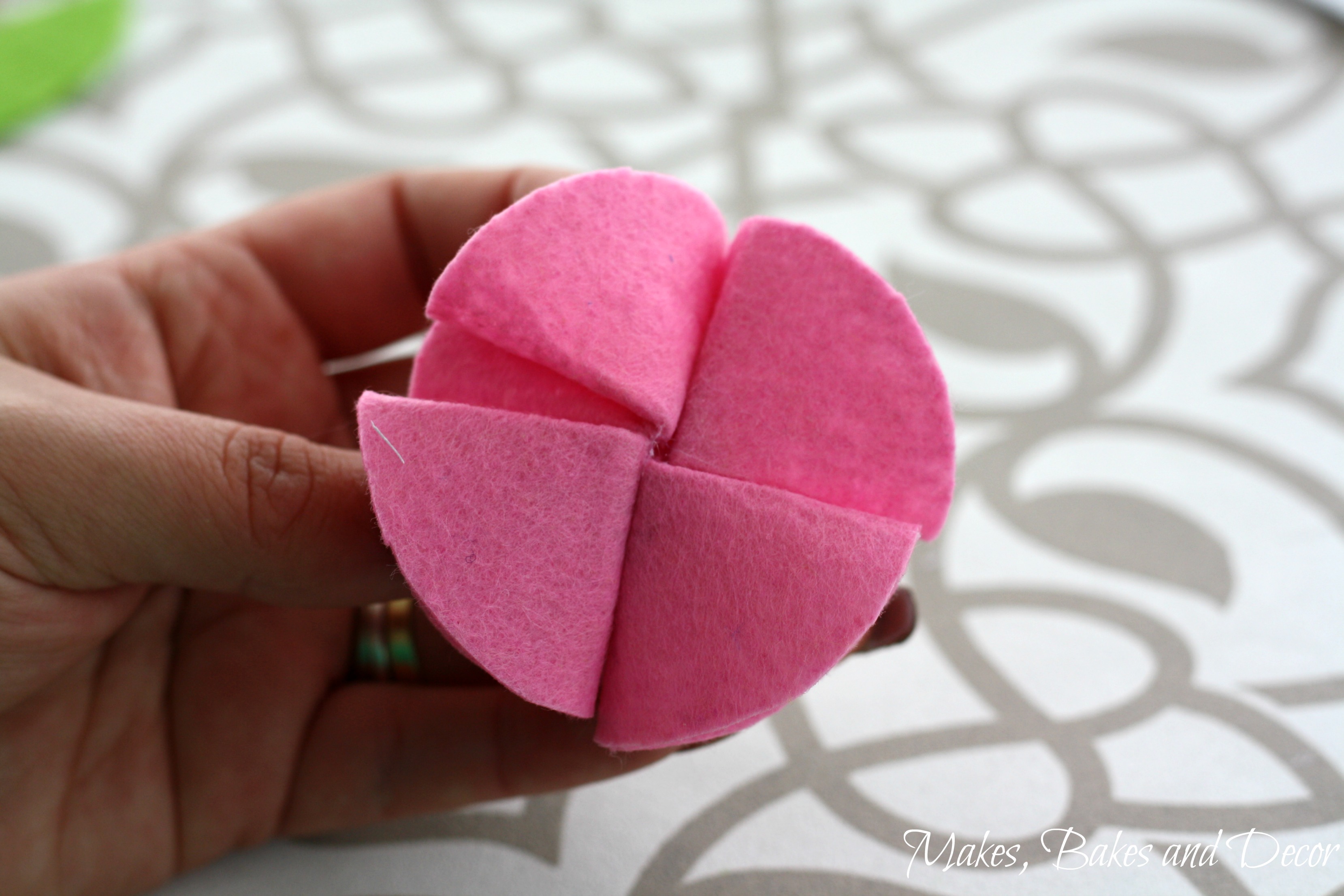 Quickly add the other 4 'petals' so that it looks like the picture above. Press firmly until the glue has set.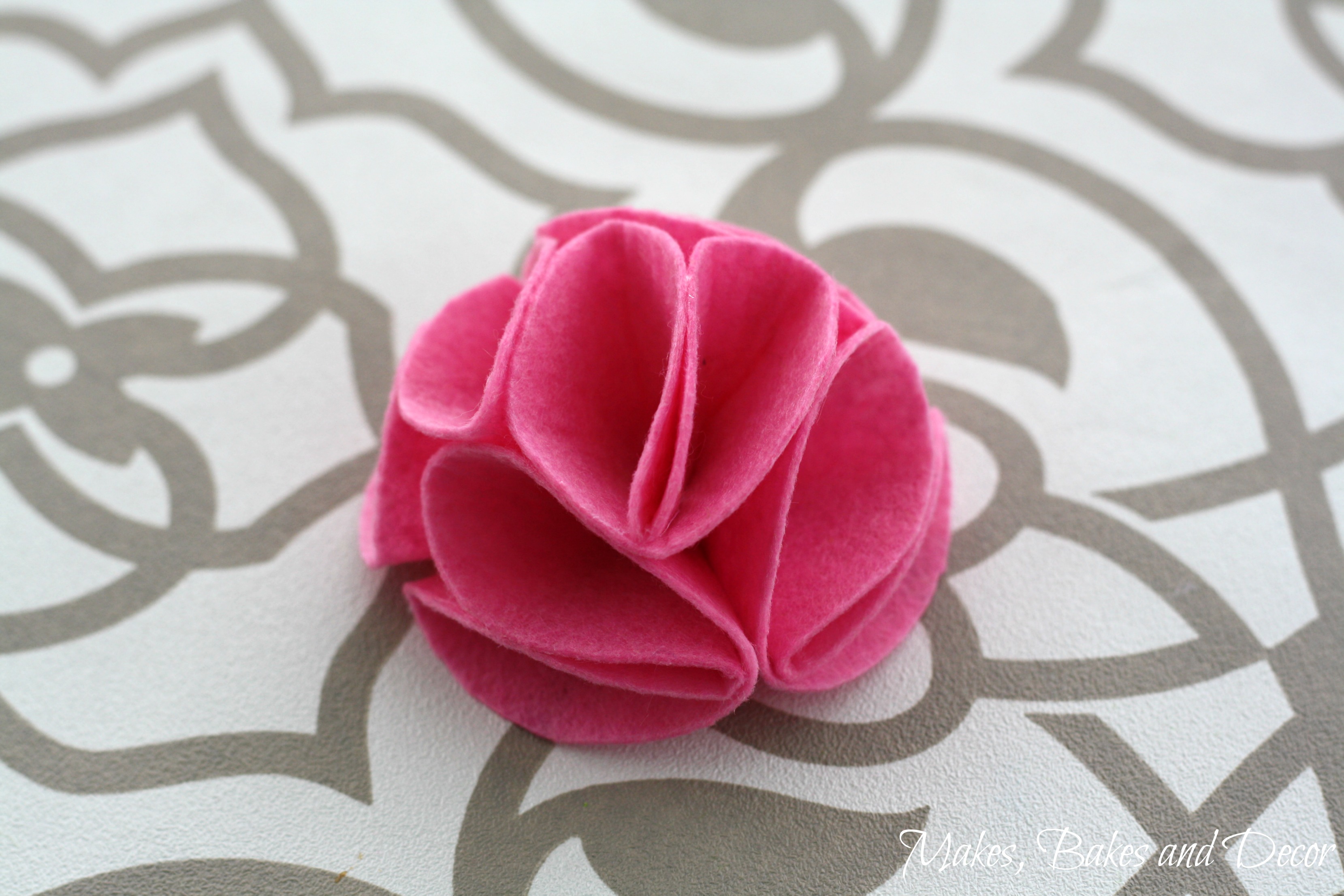 Turn your flower over and it will look like this!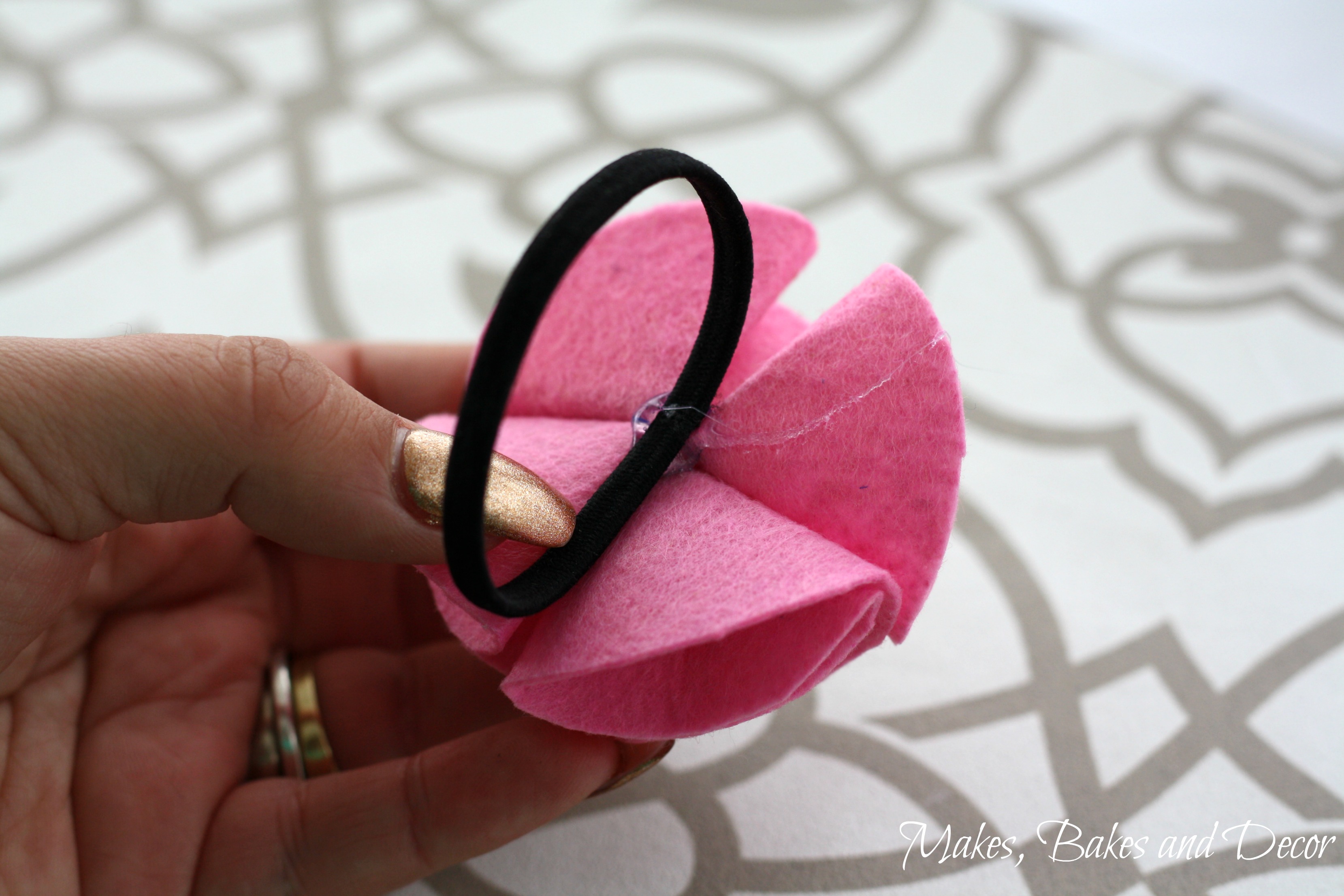 Add a blob of hot glue in the center on the back and stick on the hairband.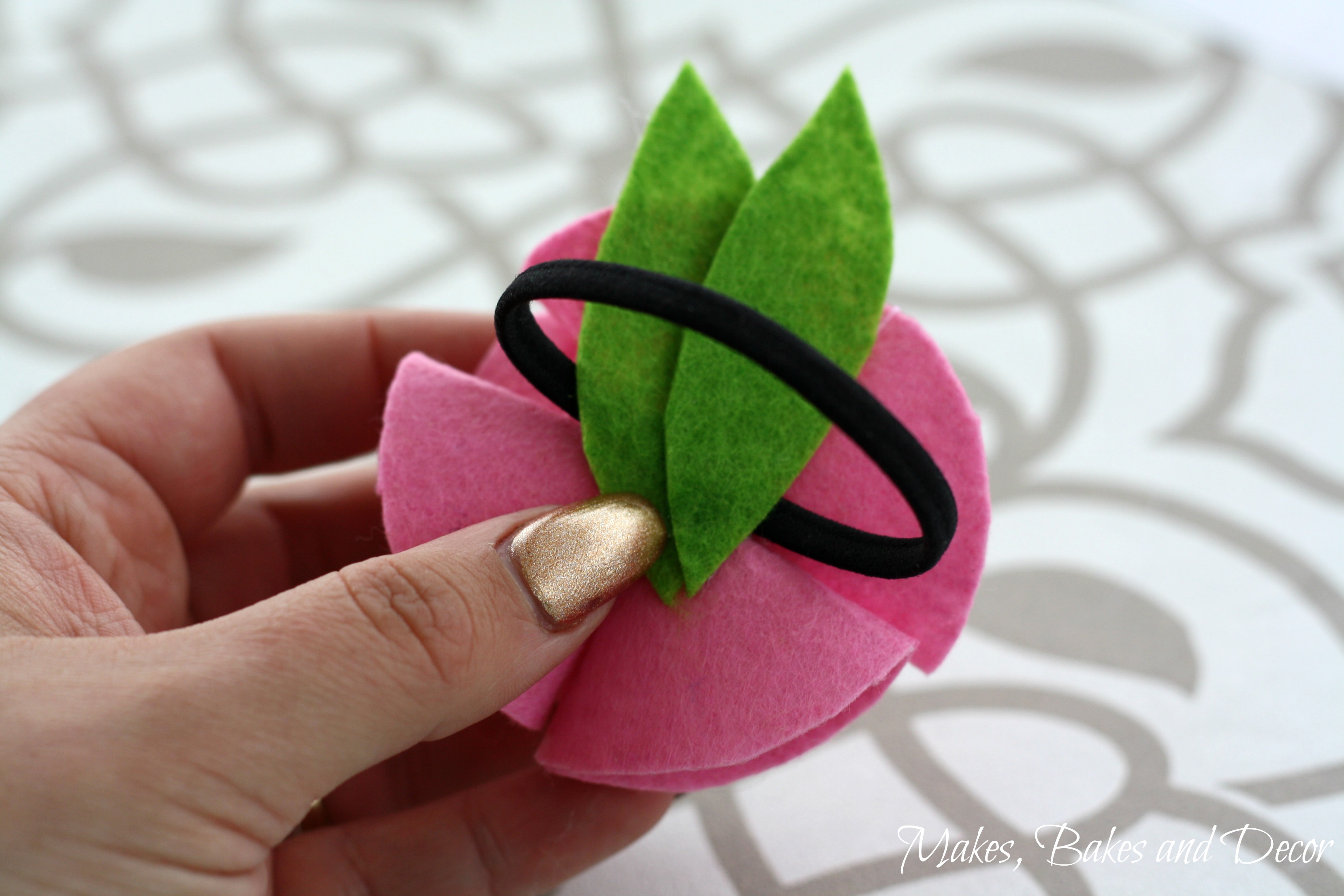 Hot glue the 'leaves' so that they cover the hairband join and peek out the edge of the flower. This makes everything more secure and tidies up the edges, giving a more finished look.
I also made a yellow one, you could do any colour, or even a multi coloured one. My friend's little girl was very kindly my model so I gave her the hairbands to keep. She was very happy with them. Let me know what you think in the comments at the bottom of the page. Do you know a little girl who would love one of these? Or maybe you want to make one for yourself! If you used a cream or grey felt they would have a more adult look to them.
Lianne x
Pin Felt Flower Hairband to save it for later!