How to Seal Glitter using Mod Podge
Who doesn't love a bit (or a lot) of glitter. I know I do and it's one of my favourite things to craft with especially at Christmas time. There is nothing worse however than picking a glittery item up and then you're covered in it for days! Shaun especially really hates it at Christmas time when glittered ornaments get their glitter all over the place. That's why I wanted to write this quick post on how to seal glitter using Mod Podge.
This post contains affiliate links, find out what that means here.
You might think this technique is pretty easy and it is. But when I was looking myself online to find out how to seal glitter there were so many different tutorials and none of them clear. Some even just said "seal the glitter" without even telling me what to use. What I was looking for specifically was someone to tell me what I could use to seal glitter without it's sparkle being diminished. I decided to give Mod Podge a try and I was so happy with the results.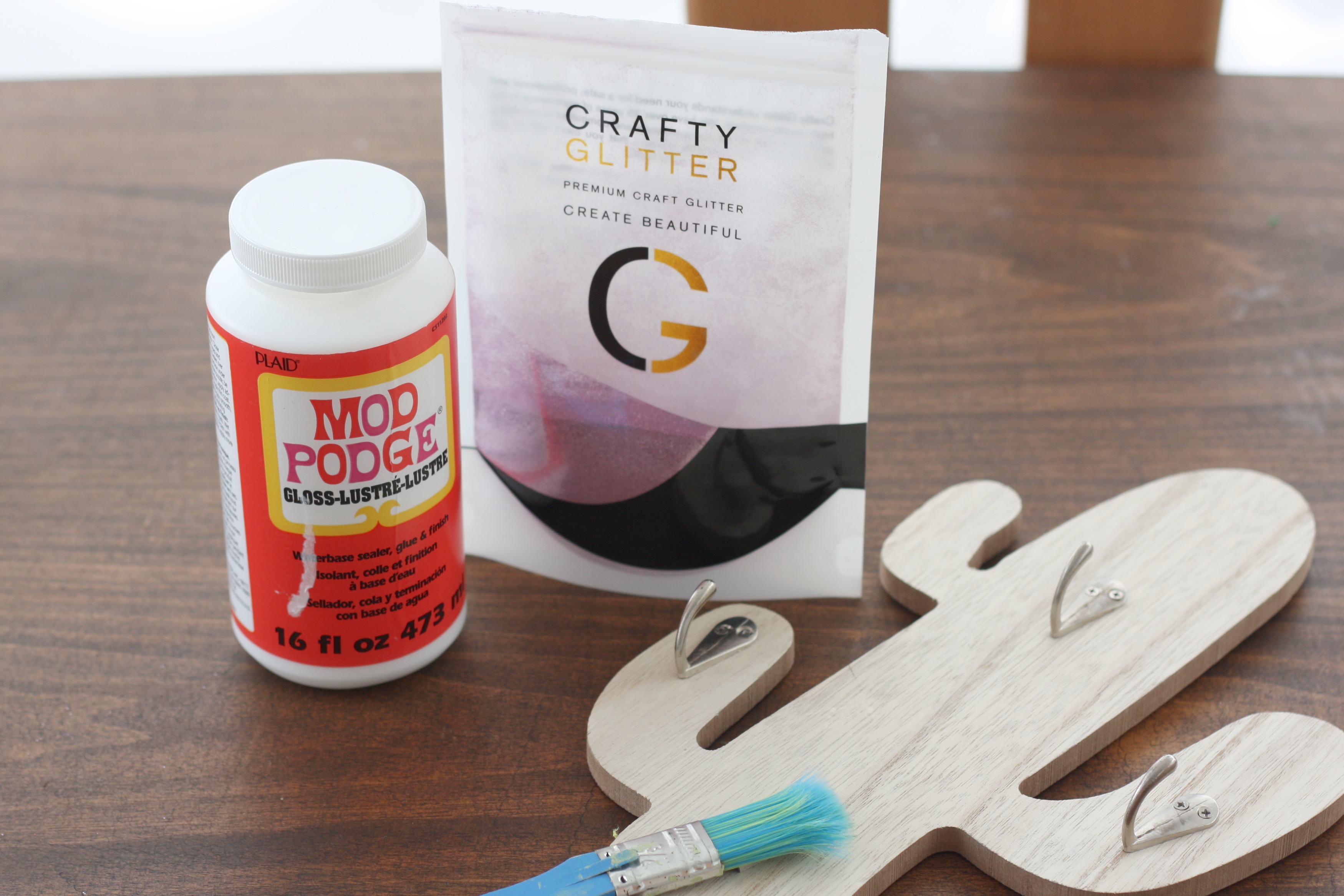 So I started off with my glitter, the item I wanted to cover, a paint brush and Mod Podge Gloss. You need to make sure you have the gloss version not the matte! Paint the item you want to cover in a thin, even coat of Mod Podge and shake over your glitter until the item is covered. Leave this to dry completely.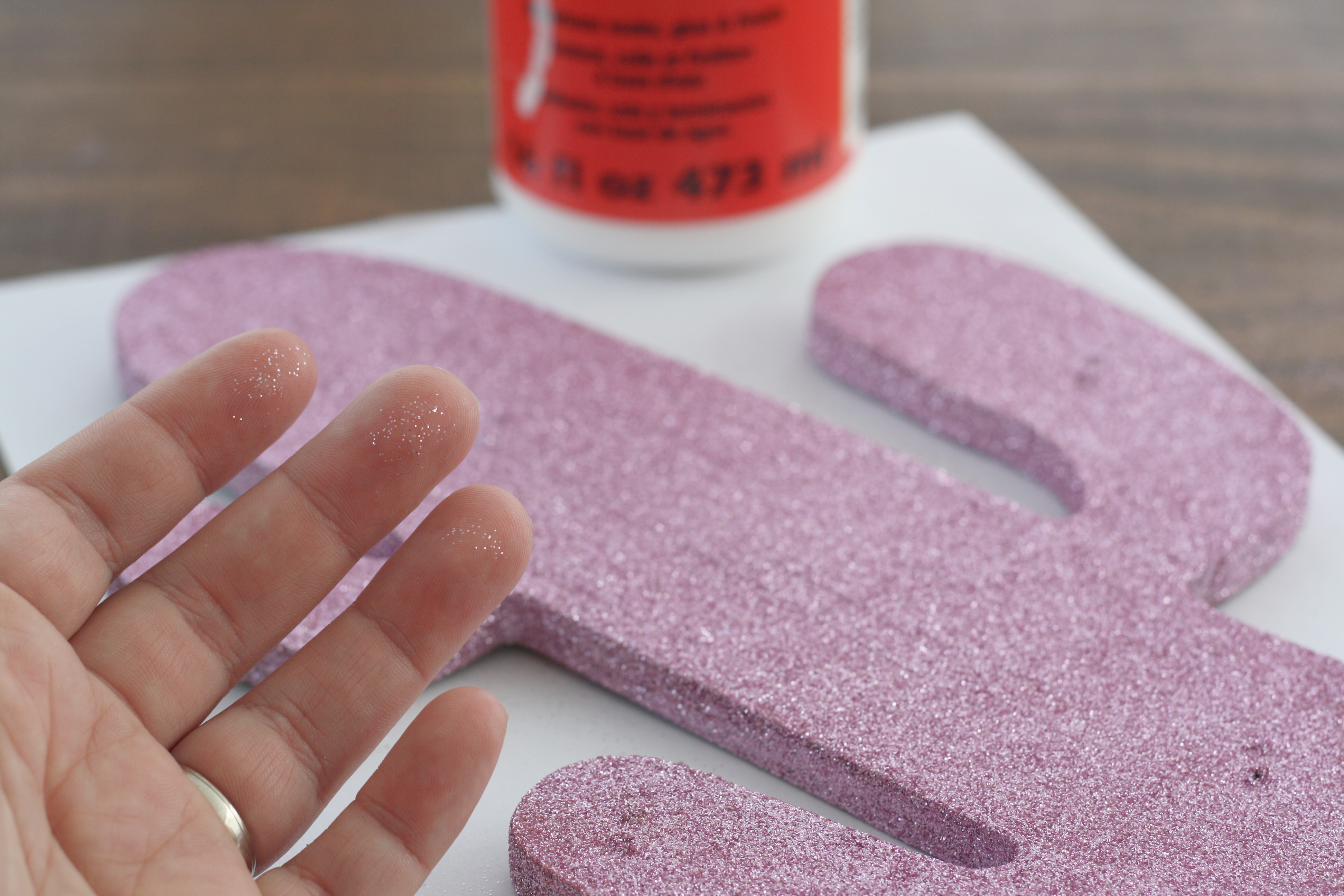 Once the Mod Podge is dry your item will look great but as you can see from the picture above as soon as you pick it up glitter gets transferred to your hands and then everywhere else too.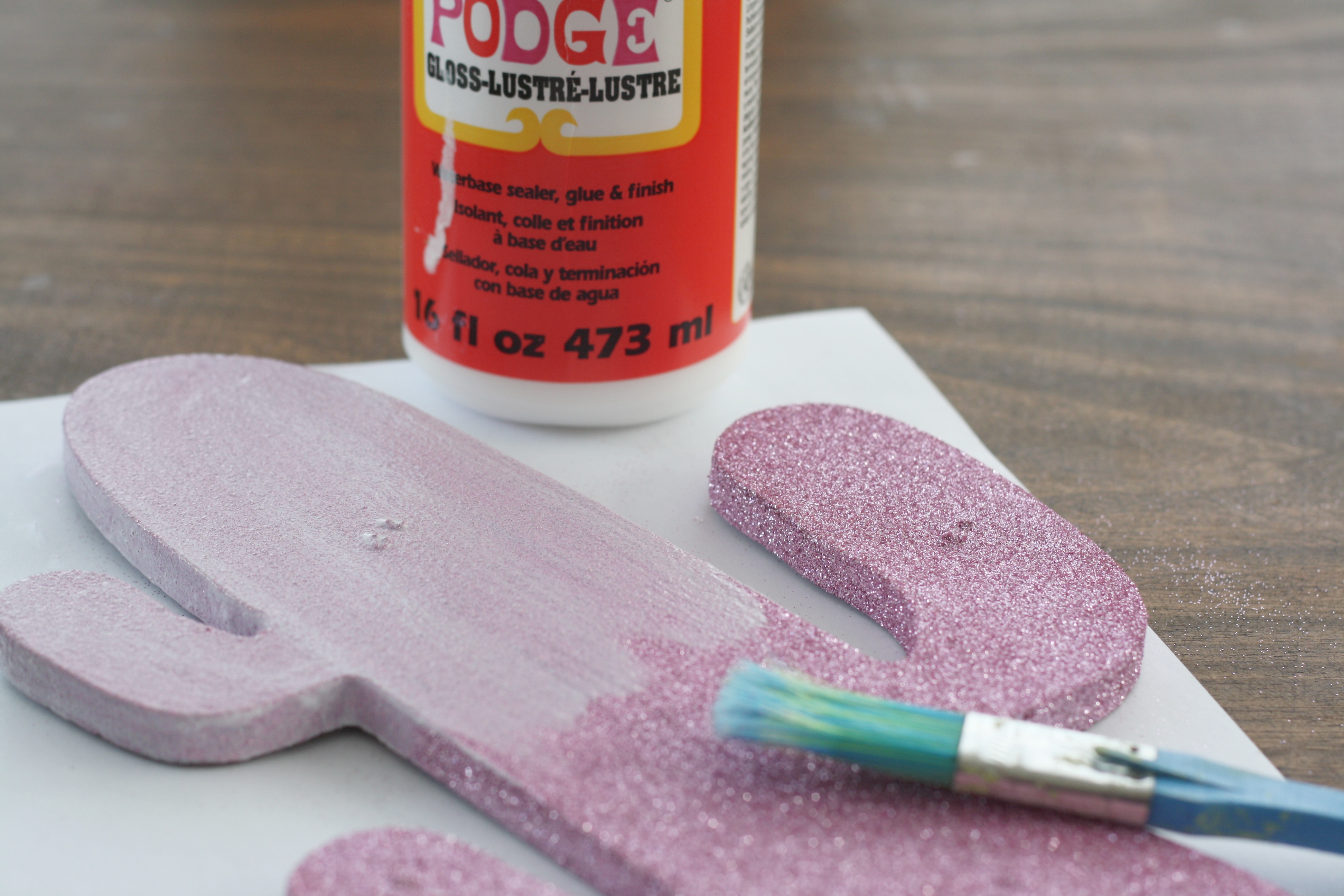 So your next step is to paint on another even coat of Gloss Mod Podge and then leave this to dry.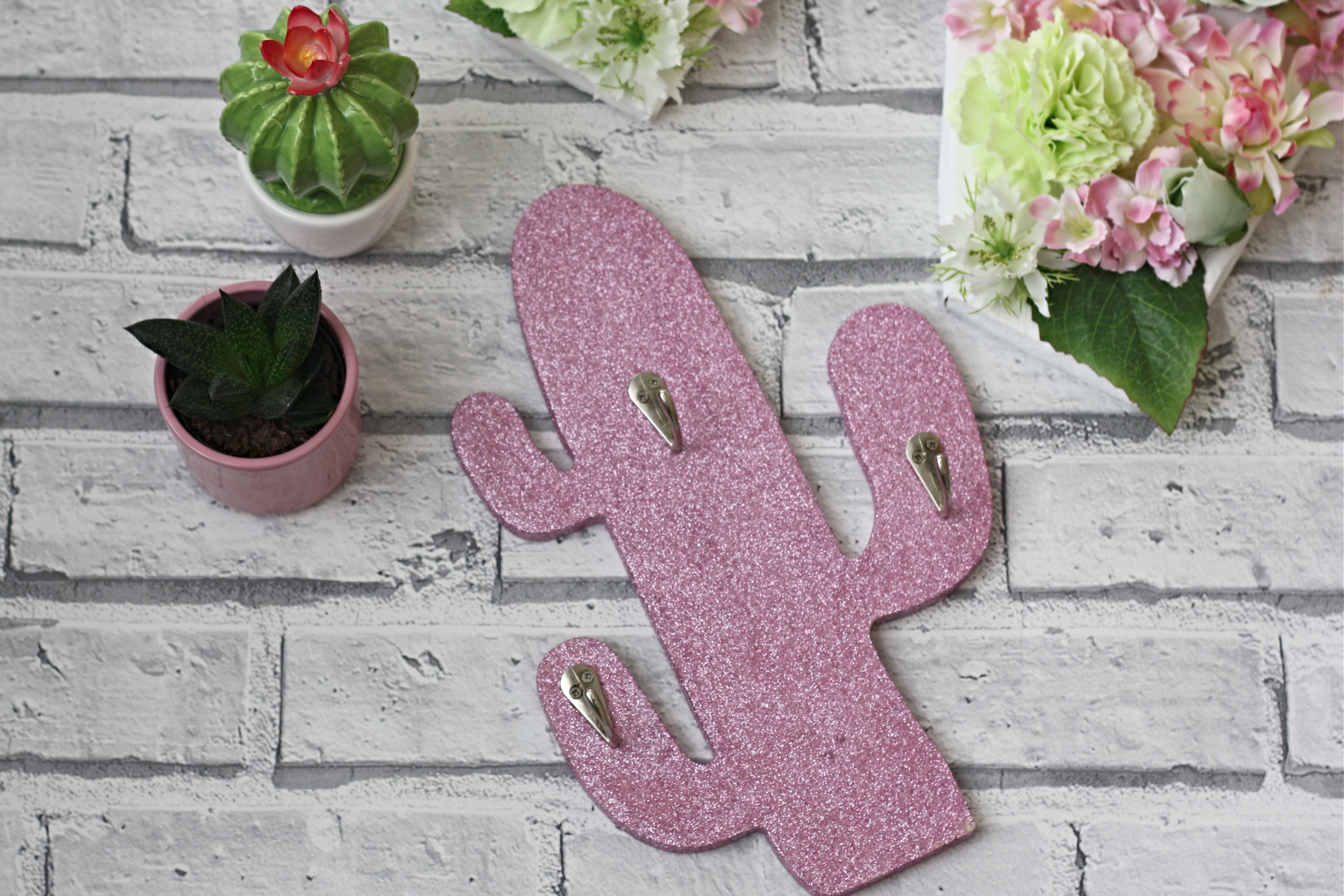 If you're looking for some glitter projects take a look at my Glam Halloween Skulls, Paper Bead Garland or Photo Christmas Bauble.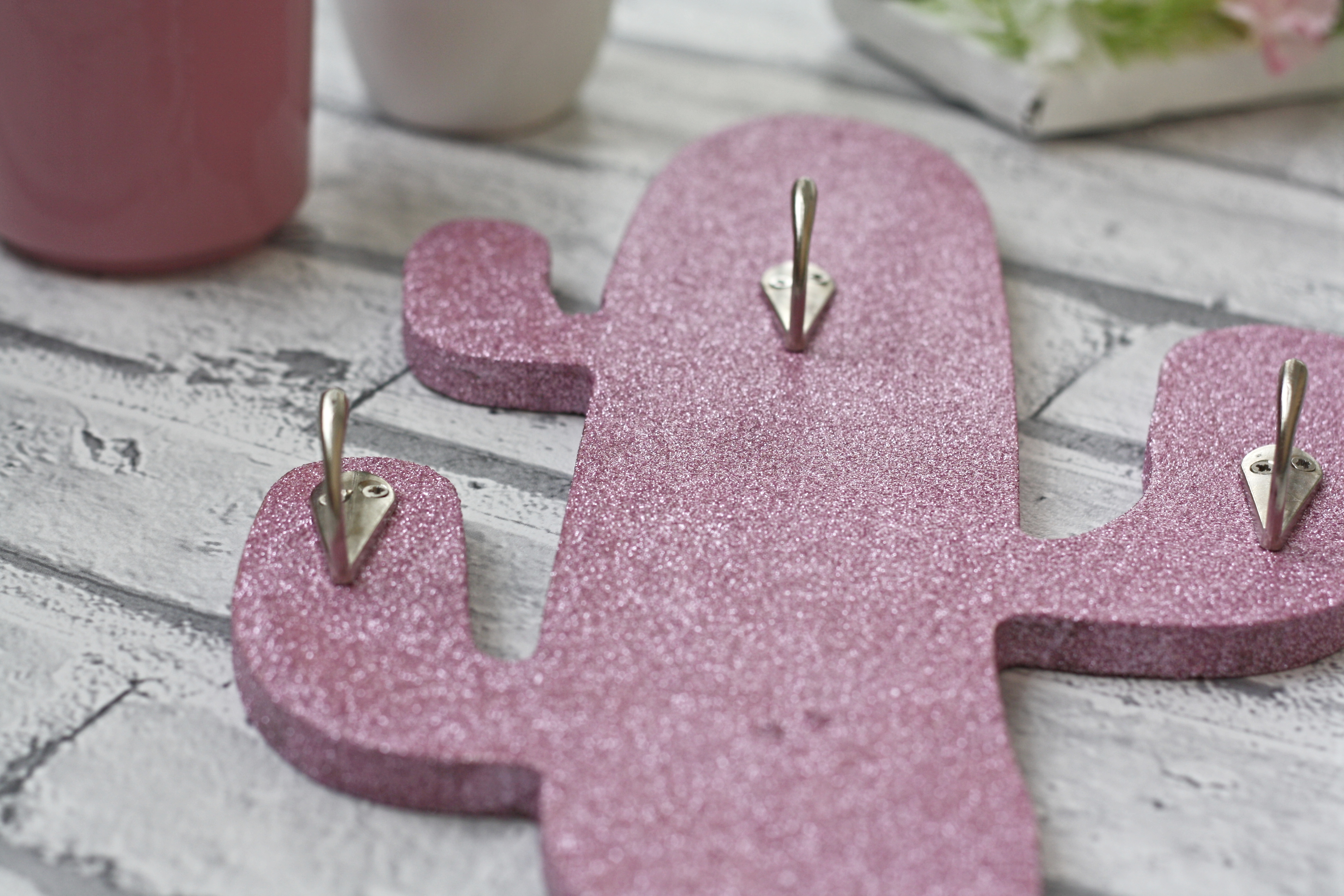 Once dry your glitter will be completely sealed, and it doesn't diminish the glitteryness (that is a word, I just made it!) at all as you can see from the pictures above. This cute cactus was a gift from a friend who saw it and knew I could do something with it for Noa's room. I want to do a little gallery wall and this will be part of it.
Have you ever covered anything in glitter? I hope this post will help with any future glitter projects you might have 🙂 .
Lianne x
Pin How to seal glitter with Mod Podge to save it for later!