Jam Jar Storage Jars
I always feel like our monthly #DIYBlogChallenge comes around so fast! The theme for this month is a project using Jars, I have so many jars that I've saved thinking that they might come in handy one day so I was ready for this theme! The particular jars I have used for these Jam Jar Storage Jars are actually Tesco Finest lemon curd jars just in case you want to use the same ones. You might know that I also run a cake making business and I regularly make a lemon curd cake for a local coffee bar. Every time I save the jars because I love how pretty they are, I actually don't want to count how many I've saved and this is the first time I've actually used any of them!
This post contains affiliate links, find out what that means here.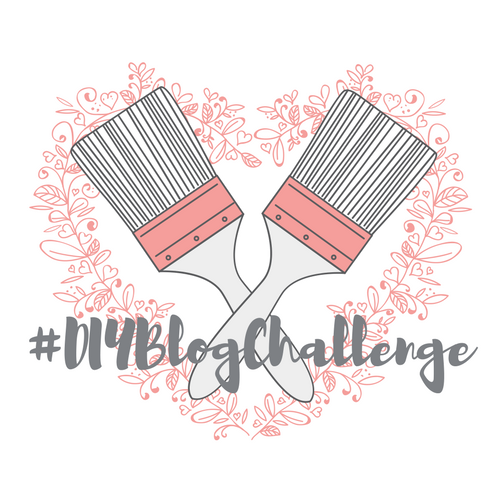 If you follow me on Instagram you might have seen that we have started work on the nursery (4 weeks till baby is due!) and one of the projects we've been working on is making over the built in wardrobe that is in there. I thought it might be fun to make some storage jars to match the room to put on the changing table so when we picked out the door knobs for the wardrobe I purchased a few extra to make this project.
What you need to make these Jam Jar Storage jars
Washed out jam jars or any kind of storage jar
Drill
Glossy paint (This is the one I used)
Cupboard/drawer knobs (The flower ones I've used are from Home Bargains, in store only)
Here are some other links you might find useful:
UK Links:
US Links:
How I made my Jam Jar Storage Jars
If you are using a recycled jam jar make sure it is clean, If you have a stubborn sticky label mix some bicarbonate of soda with a little oil to make a paste. Apply this to the label and leave it to soak for 10 minutes or so and then using some wire wool and circular motions slowly clean away the sticky residue.

The first step once your jar is clean and ready is to measure and find the centre of the jar lid then mark it. Using a drill (make sure you use a drill bit large enough to fit your drawer/door knob through) carefully drill a hole into the centre. I kept the lid on the jar at this stage but kept a tight hold of the jar as I was drilling.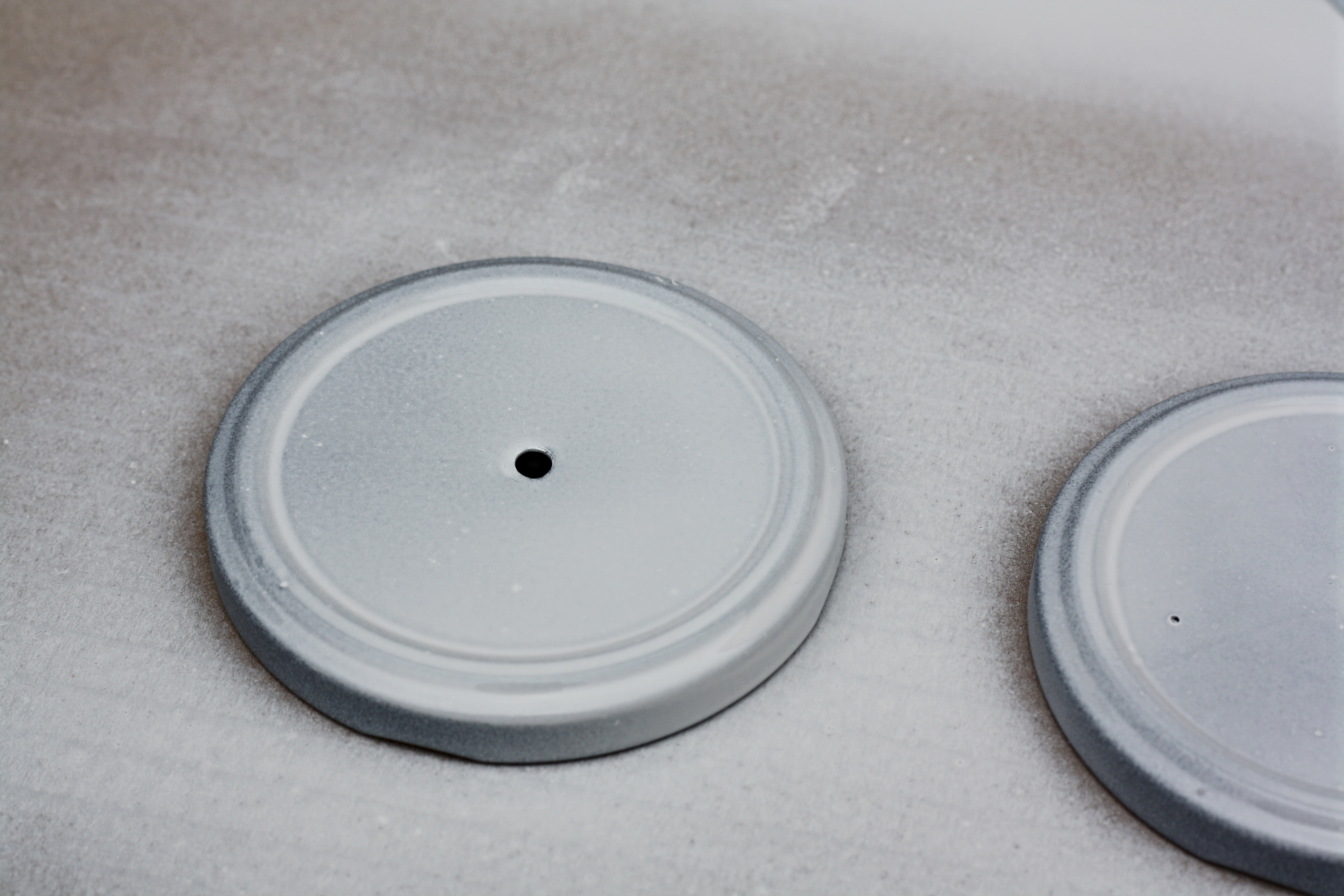 As I wasn't too sure how the paint I was planning to use would adhere to the metal lids, I gave them a quick coat of spray metal primer so I knew that they wouldn't end up chipping.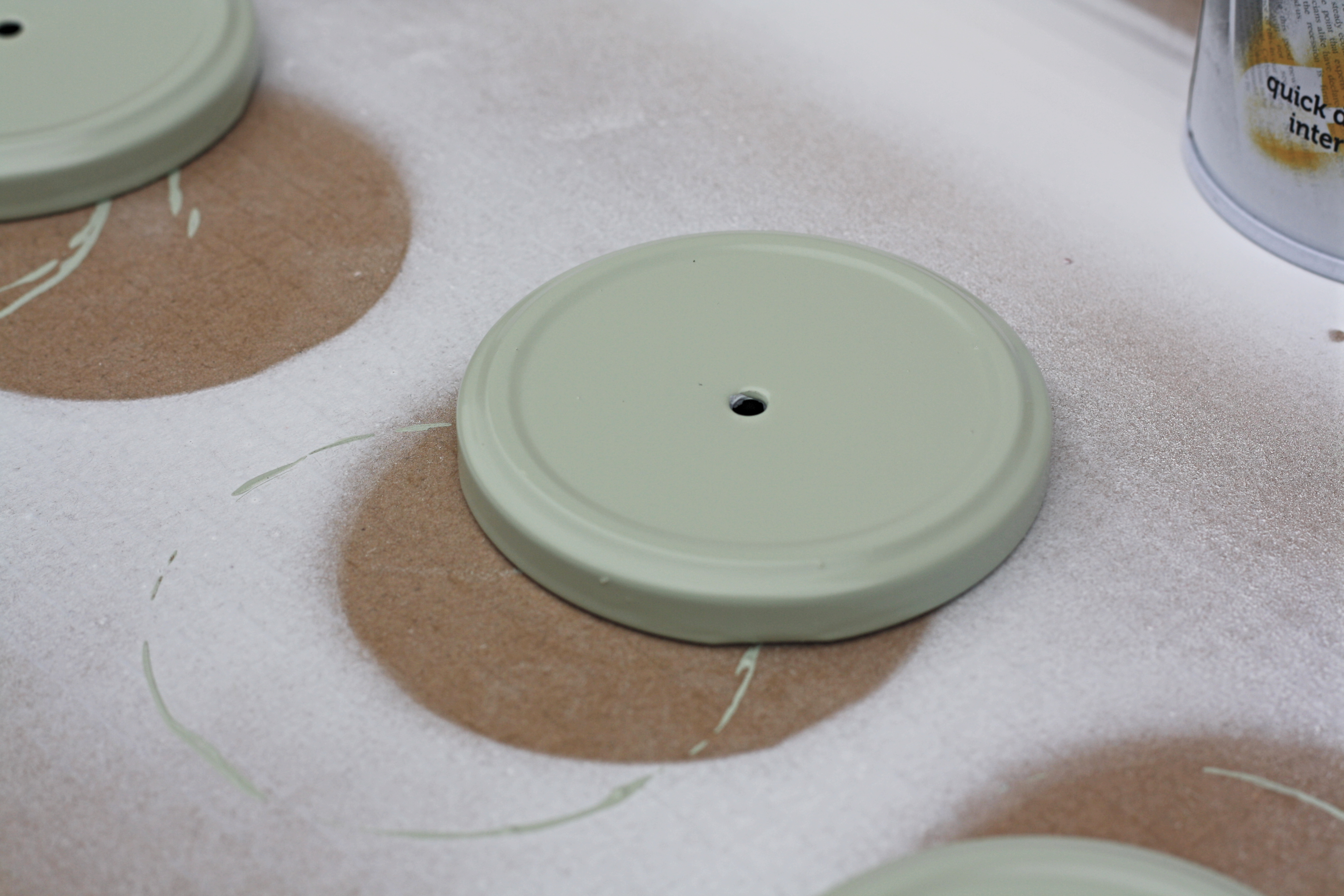 As I wanted my jam jar storage jars to match the nursery, I used the furniture paint we had used on the wardrobe but I have added links to similar colours in a spray paint in the links above. They just needed one coat as It's quite a thick paint but you may need to add more if using something different.
Once the paint is dry all you need to do is fix your drawer pulls/door knobs to the lid of the jar, make sure it's nice and tight. Finally, fill them with whatever you want! I've put cotton wool and cotton buds in mine for use in the nursery but these would also be great bathroom storage. You could even use bigger jars and use them in the kitchen!
The finished Jam Jar Storage Jars
I'm loving how these jars turned out and I'm looking forward to sharing more details of the nursery over the next few weeks! Below you can find links to the projects from my blogger friends who took part in the challenge this month 🙂
Lianne x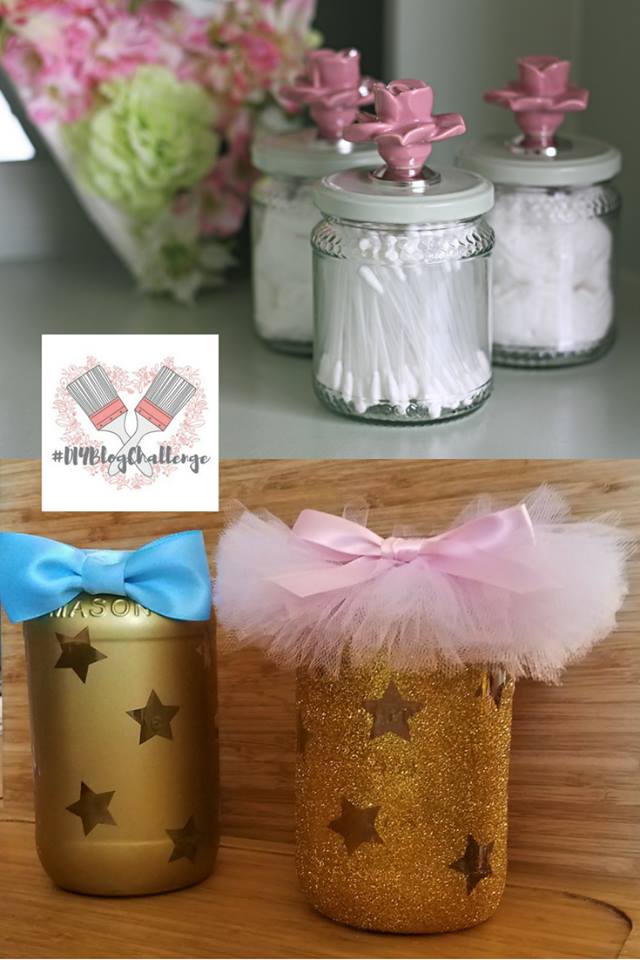 Pin my Jam Jar Storage Jars to save them for later!