A well stocked herb and spice rack is so important if you want to be able to make delicious and tasty food. Flavourless meals and bakes can be transformed using the right herbs and Spices. I was therefore very happy when Schwartz sent me a jar of their ground cinnamon (which you can purchase here) to use in a recipe of my choice. The recipe that I chose to make was No Yeast Cinnamon Rolls.
The Cinnamon used in this recipe was sent to me by Schwartz but all views are my own.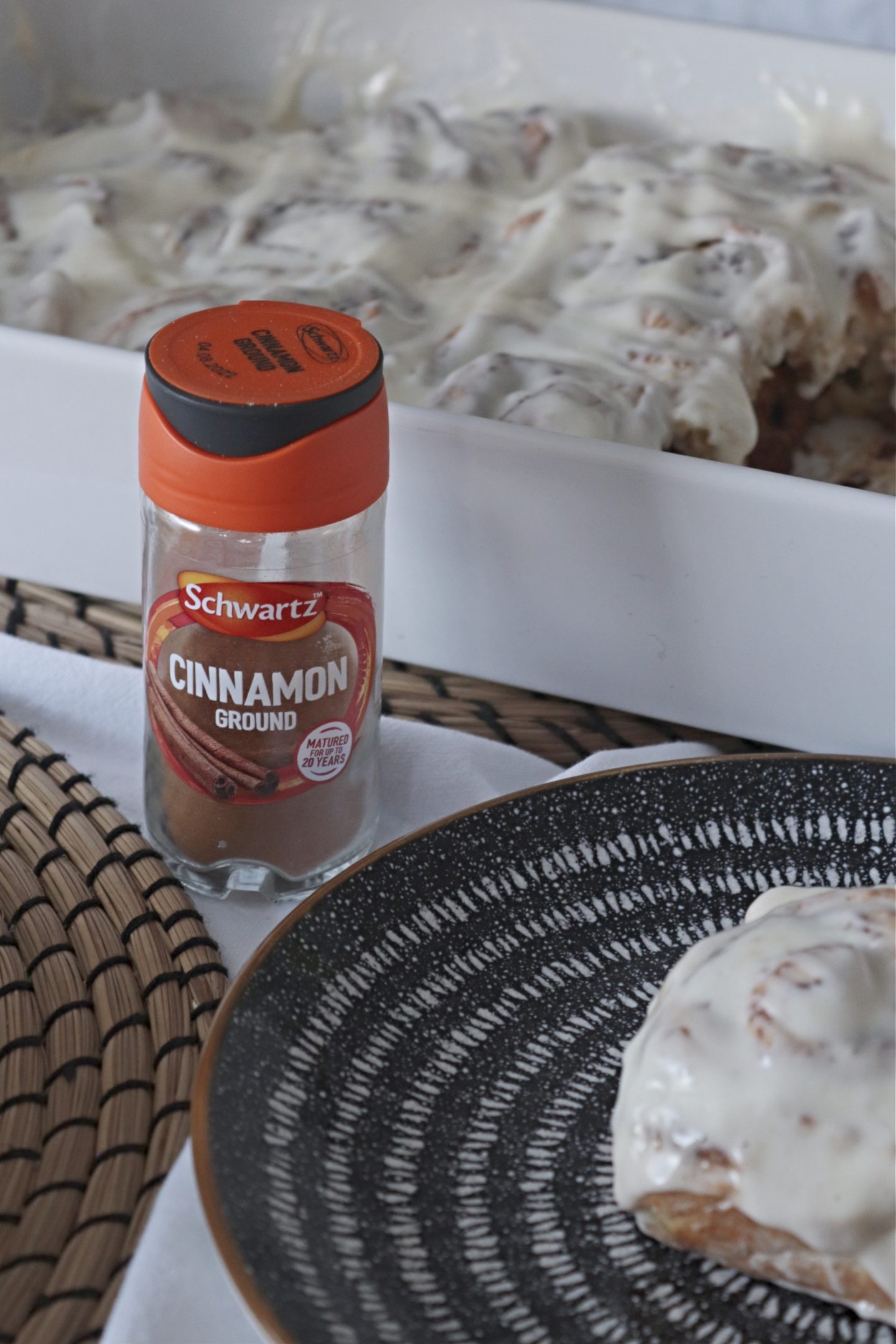 I absolutely love a good cinnamon roll, I hadn't however made them myself at home before. I would usually only enjoy them with a cheeky Costa or Starbucks! The main thing that has put me off making them in the past is how long they take to make. I am a baker. It's my job, I do it for the blog and I do it just as a hobby too but one thing that I never bake are bread products because I just don't have the patience for them. If I'm making something I want to be eating it pretty darn soon 😀 . Cinnamon rolls of course are traditionally a bread based product made using yeast and I did give making the yeast version a go. But it was time consuming and I didn't want to share and recommend a recipe on here that I was never going to make myself again. After a little research I discovered that No Yeast Cinnamon Rolls were a possibility so I started again.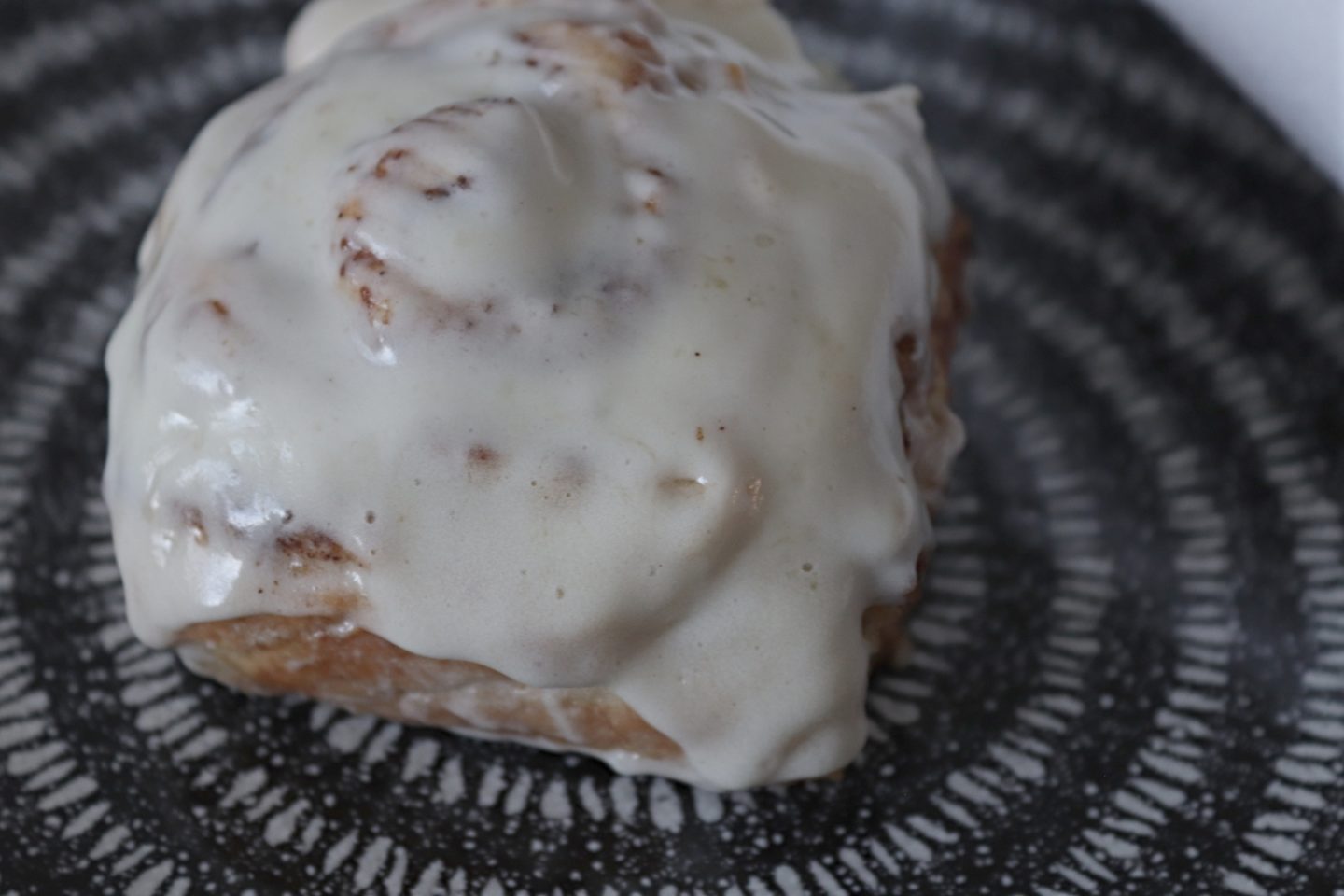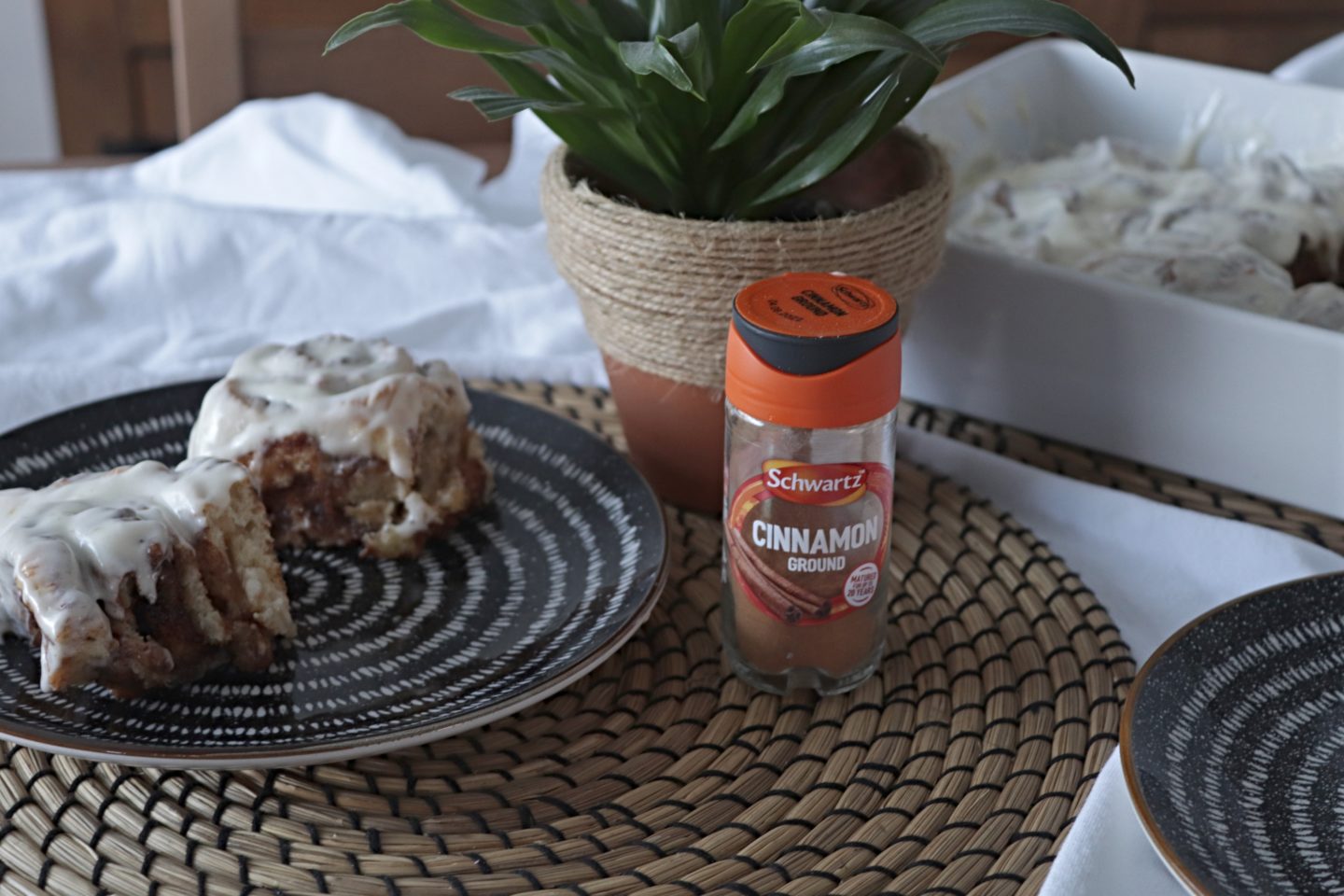 These No Yeast Cinnamon Rolls are so much quicker to make than the traditional ones and they are just as yummy! The schwartz Ground Cinnamon gave these the perfect flavour. Cinnamon actually comes from the dried inner bark of several tree species from the genus Cinnamomum. And 75% of the world's supply comes from Indonesia and China. I personally associate Cinnamon with christmas time and use it in so many things over the holiday period.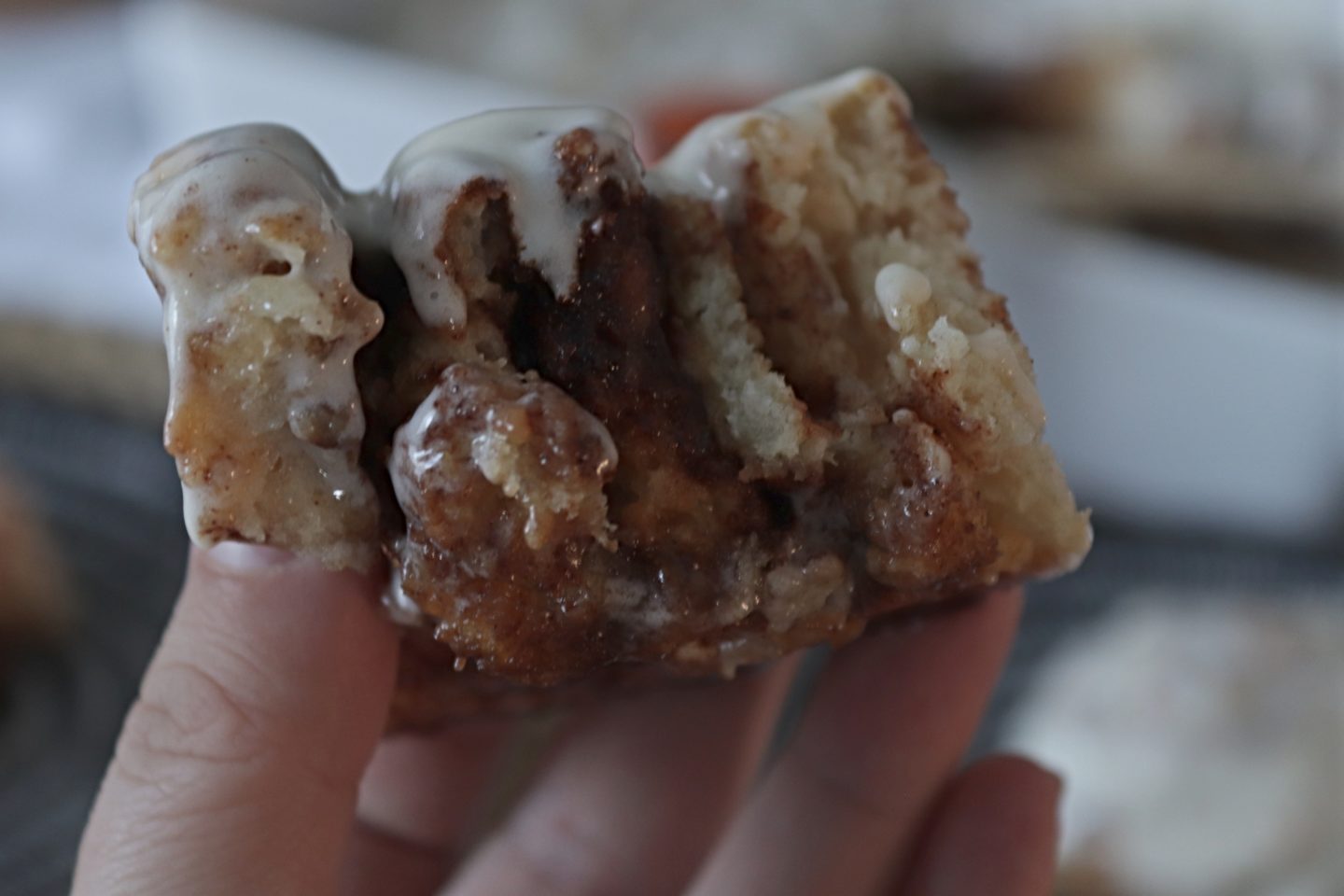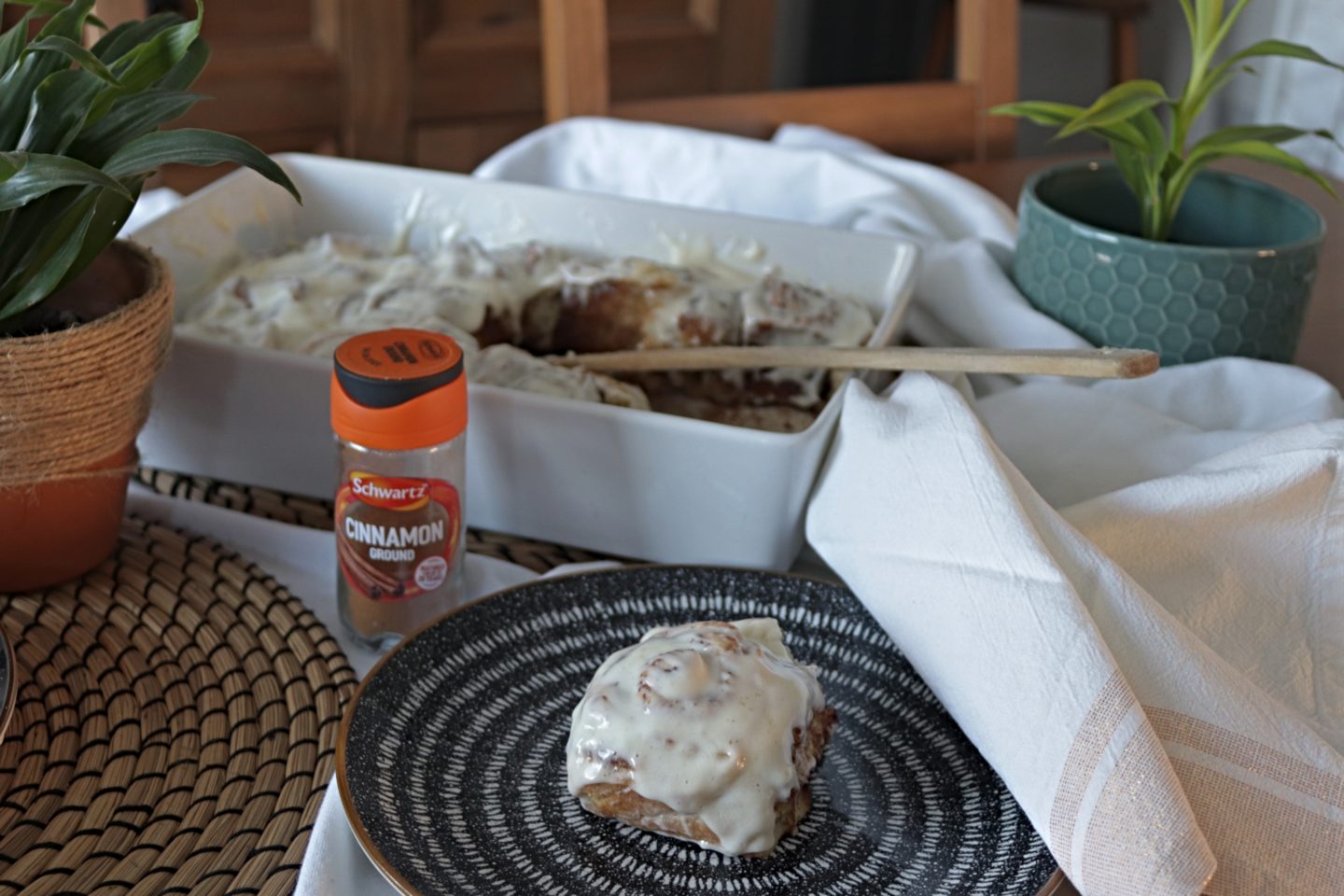 I topped my No Yeast Cinnamon Rolls with an american style cream cheese frosting but they would be just as good with glaze icing if that is what you prefer. I also was pretty generous with my frosting 😀 so if you want to use less you can easily halve the recipe.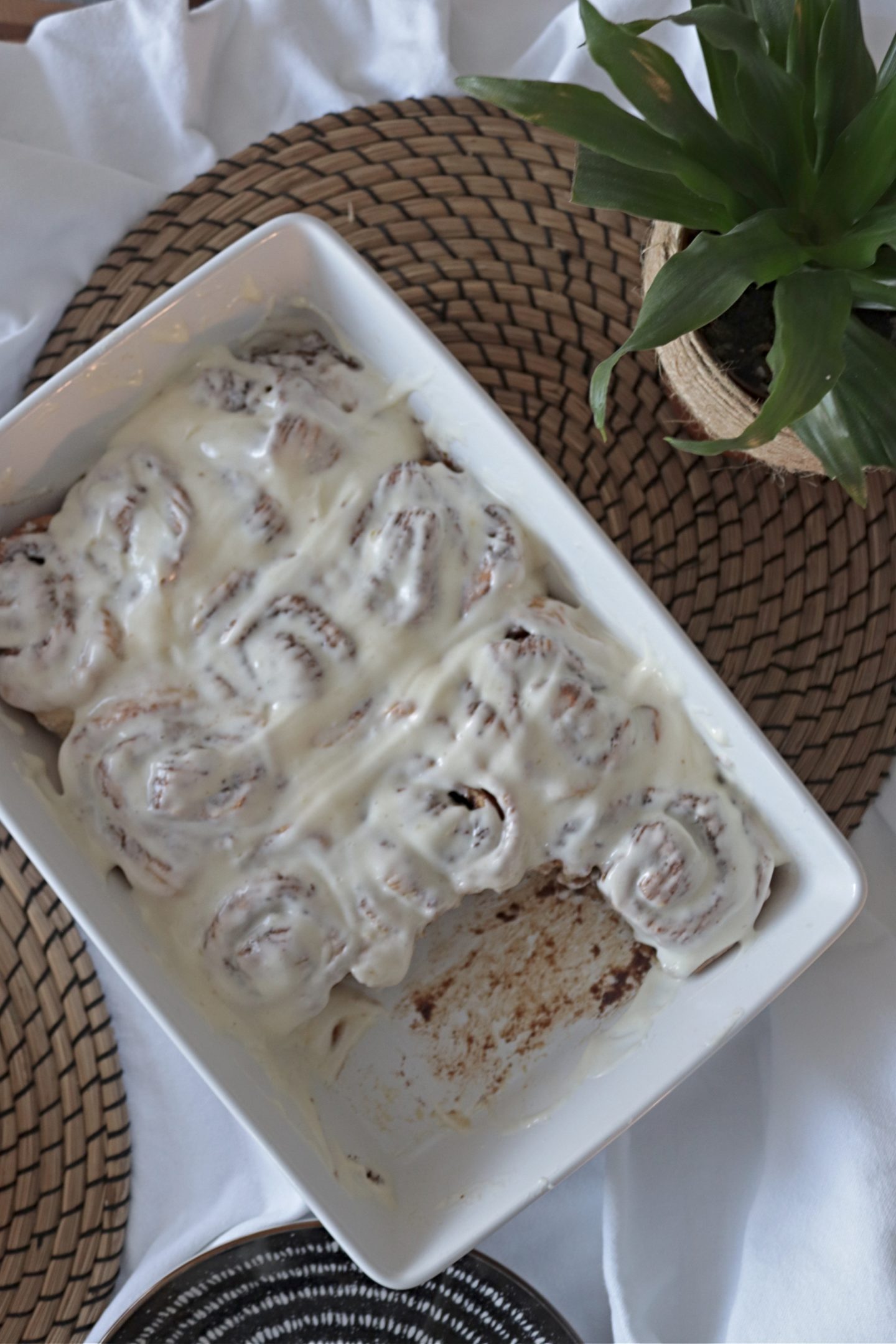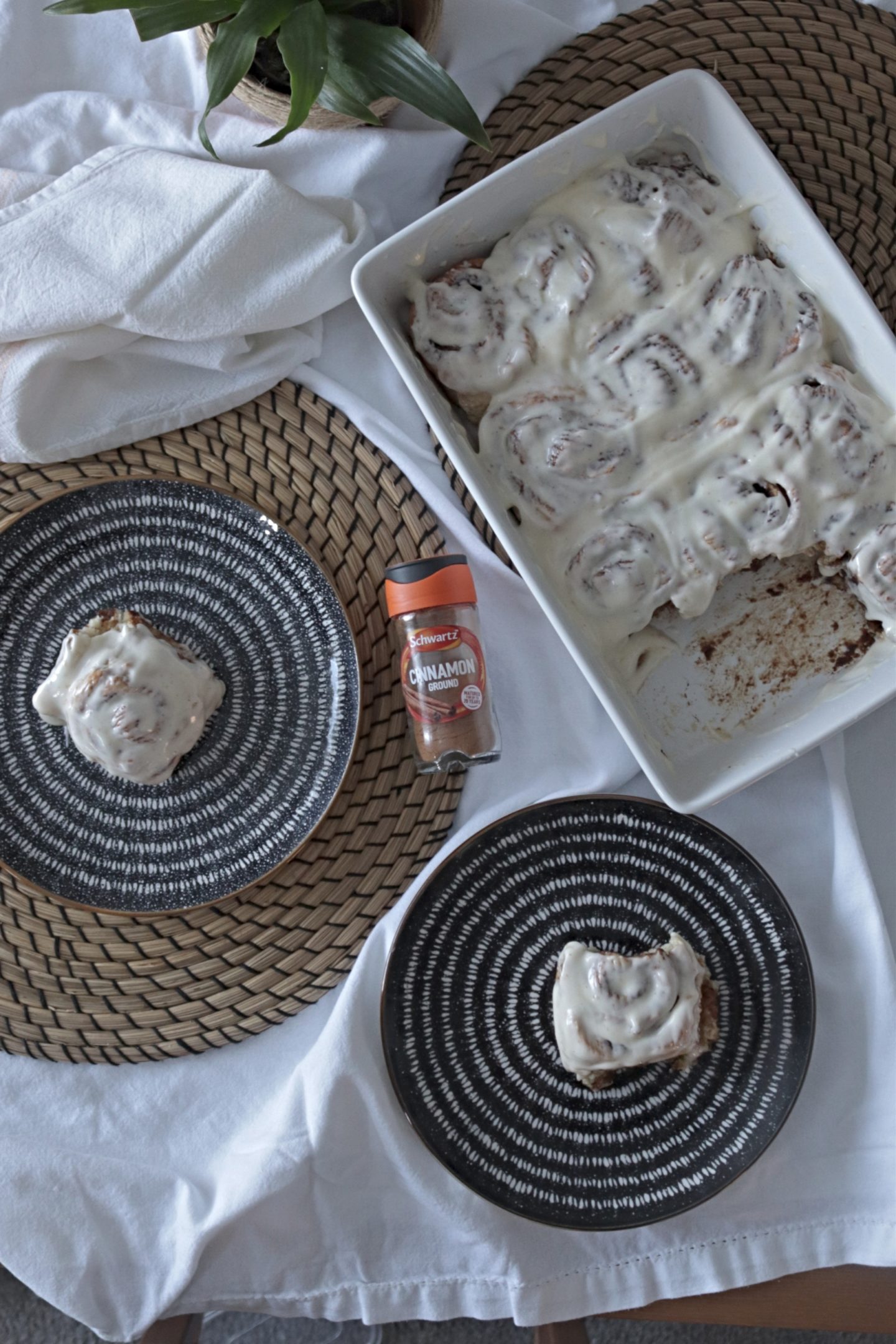 So do you think that you will be more likely to give homemade cinnamon rolls a go if they are quicker and easier to make? These would be so good for a Sunday morning breakfast or brunch!
Lianne x
No Yeast Cinnamon Rolls
Ingredients
For the cinnamon filling
130

g

Dark Brown Sugar

2

tbsp

ground cinnamon
For the rolls
310

ml

buttermilk

350

g

plain flour

plus extra for dusting

3

tbsp

granulated sugar

1 1/4

tsp

baking powder

1/2

tsp

bicarbonate of soda

30

g

butter

melted
For the frosting
55

g

softened butter

55

g

cream cheese

110

g

icing sugar

2-3

tbsp

milk
Instructions
In a small bowl mix together the brown sugar and the cinnamon and set to one side.

Pre heat your oven to 180c/160c fan oven and grease a 30cmx20cm baking dish

In a large mixing bowl add the plain flour, granulated sugar, baking powder and bicarbonate of soda. Stir these dry ingredients together and then fold in the buttermilk. I use a dinner knife to do this and fold together until a dough is formed.

The dough will be sticky so turn it out onto a well floured counter. Dust more flour on top of the dough before rolling it into a rectangle that is roughly 35×25 cm with the longest side of the rectangle at the front and the smallest at the sides.

Once the dough is rolled out take your melted butter and brush it over the surface. Then evenly sprinkle the sugar and cinnamon mixture over the surface too.

Take the longest edge of the dough and start rolling it (as tightly as possible without ripping the dough) in to one long roll.

Using a sharp knife cut the long cinnamon roll into 12 even slices. Arrange these slices, evenly spaced, in the baking dish. There will be gaps as the rise and expand as they bake. Bake your cinnamon buns in the oven for 15-20 minutes. They are ready when they have risen well and are turning slightly brown on the top.

Take your buns out of the oven and then get started on making your frosting.

Place your softened butter, cream cheese and icing sugar in a bowl and whisk with a handheld mixer until light and fluffy. At this point you might need to add the milk, a tablespoon at a time, if it is too thick. You want a thick pouring consistency.

Spoon your cream cheese frosting onto your buns while they are still warm and then wait for them to cool completely before eating. Enjoy!
Pin my No Yeast Cinnamon Rolls to save them for later!