A few weeks ago I was sent a subscription box from Taffy Mail. They are an american candy subscription company and they wanted me to make a recipe using some of the items from the box. There was so much to choose from but three items jumped out at me. They were all peanut butter based (one of my favorites) and the recipe I came up with was these Peanut Butter Swirled Brownies!
This post is in collaboration with Taffy Mail, read my full disclaimer here.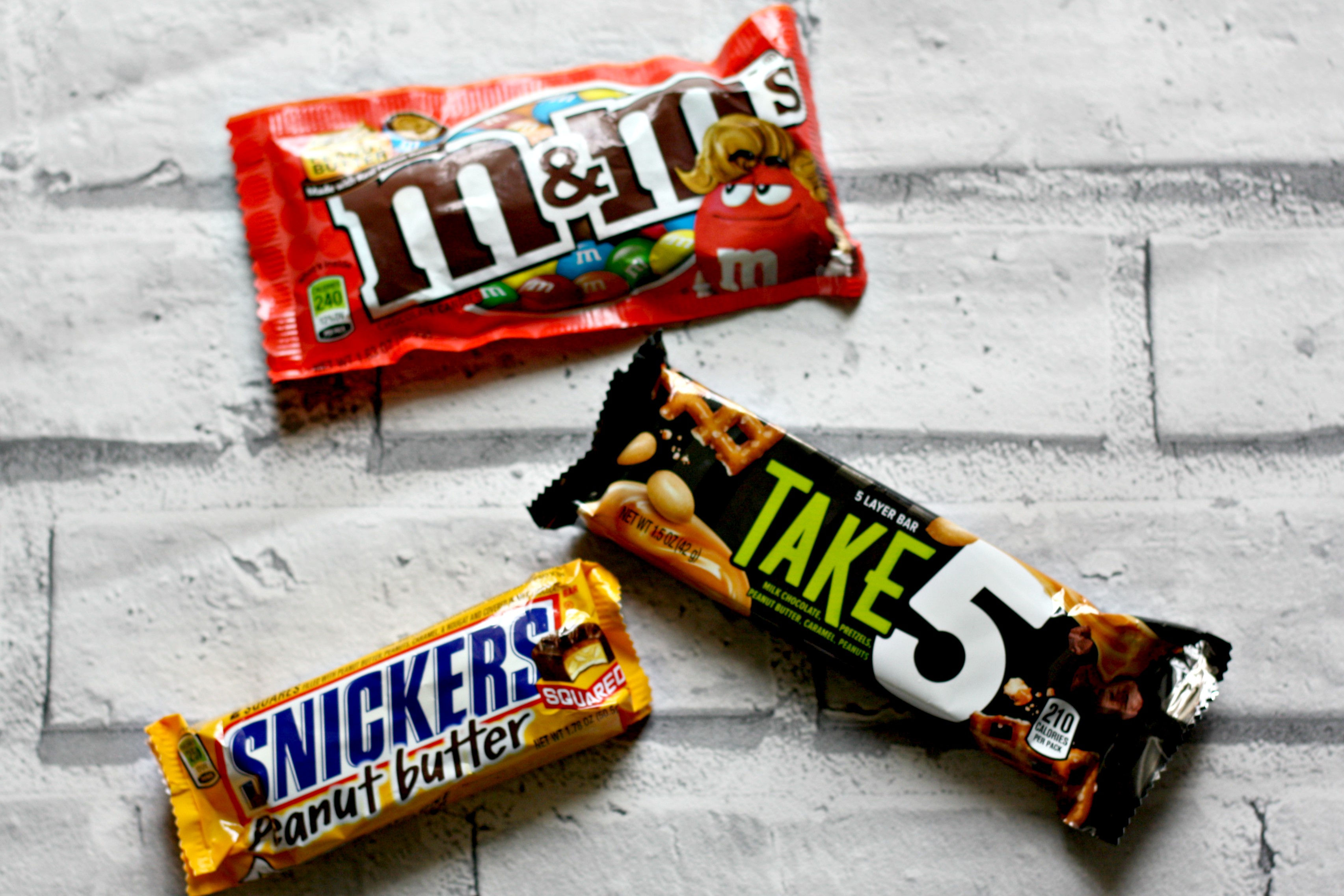 These Brownies turned out super yummy but don't take my word for it, get baking them now!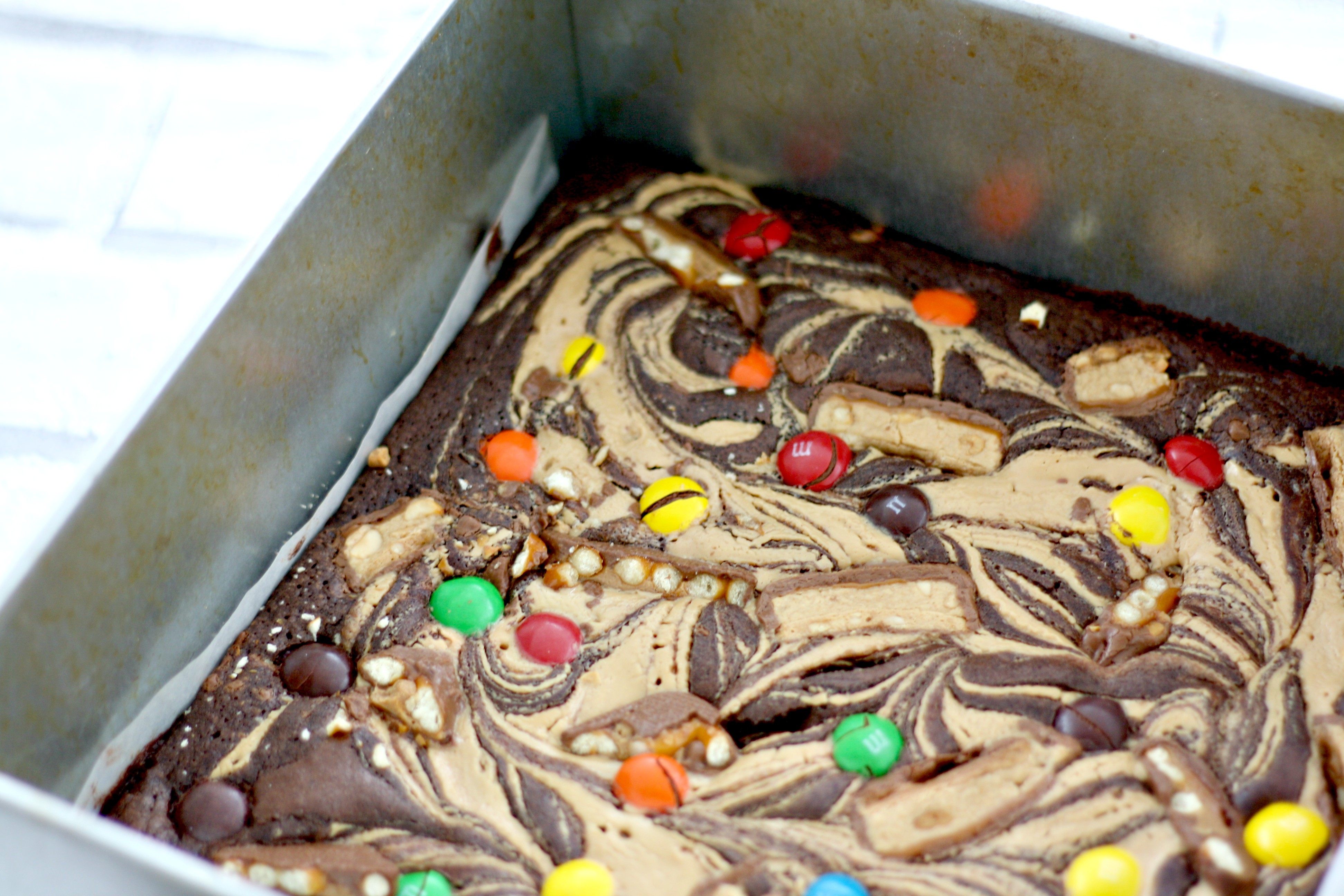 I used smooth peanut butter but you could change things up by using crunchy peanut butter or using different peanut butter candy, peanut butter cups are a favourite of mine! But, I do love the colour from the peanut butter M&M's.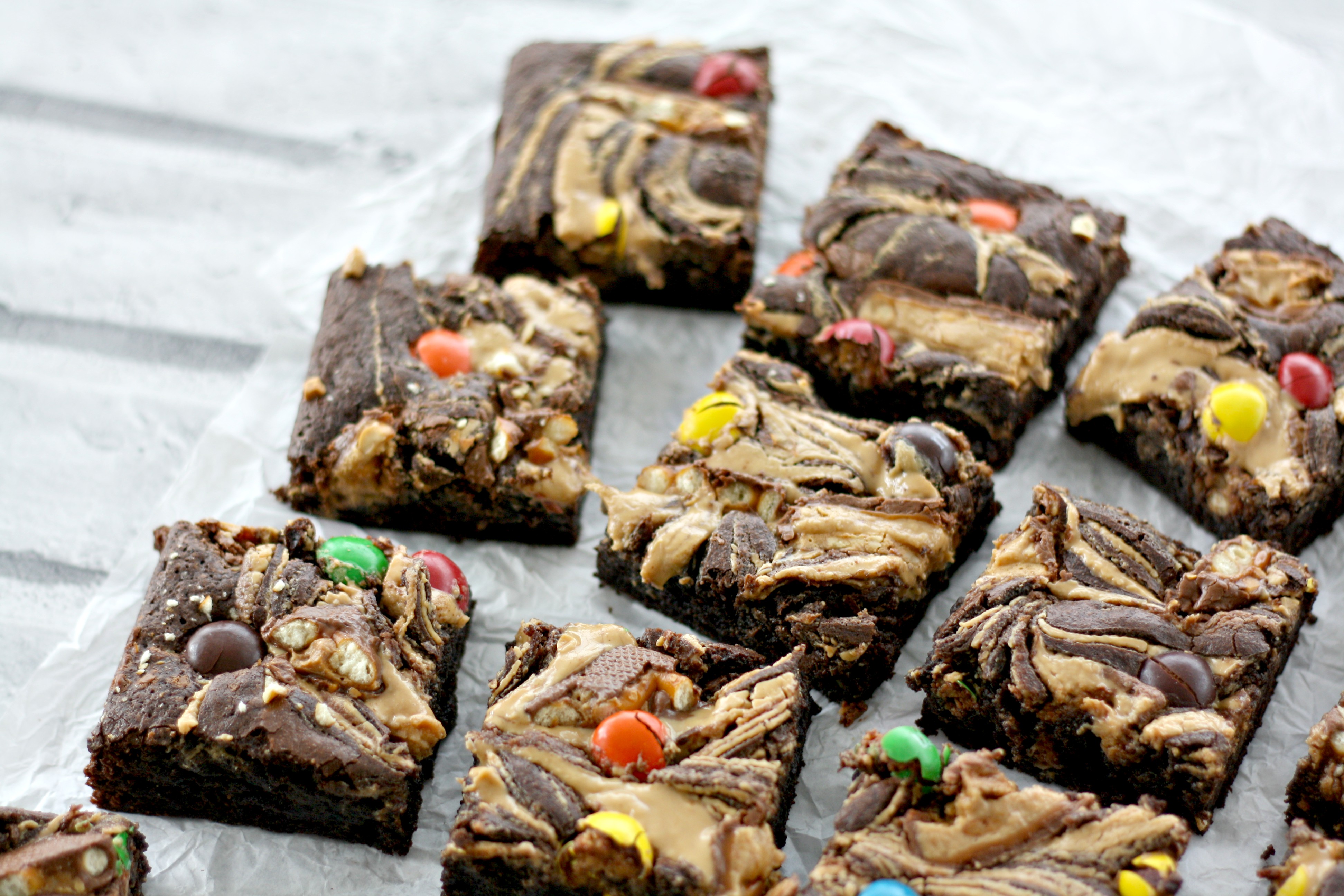 If anyone would like to pop round for a brownie though, please do! Mason won't eat these as he doesn't like things that look "mixed up" and although Shaun will eat a sandwich spread thick with peanut butter, he doesn't like it baked into things and he hates peanut butter cups (makes me wonder why I married him *jokes*). So it's just me (and baby) who is going to eat them.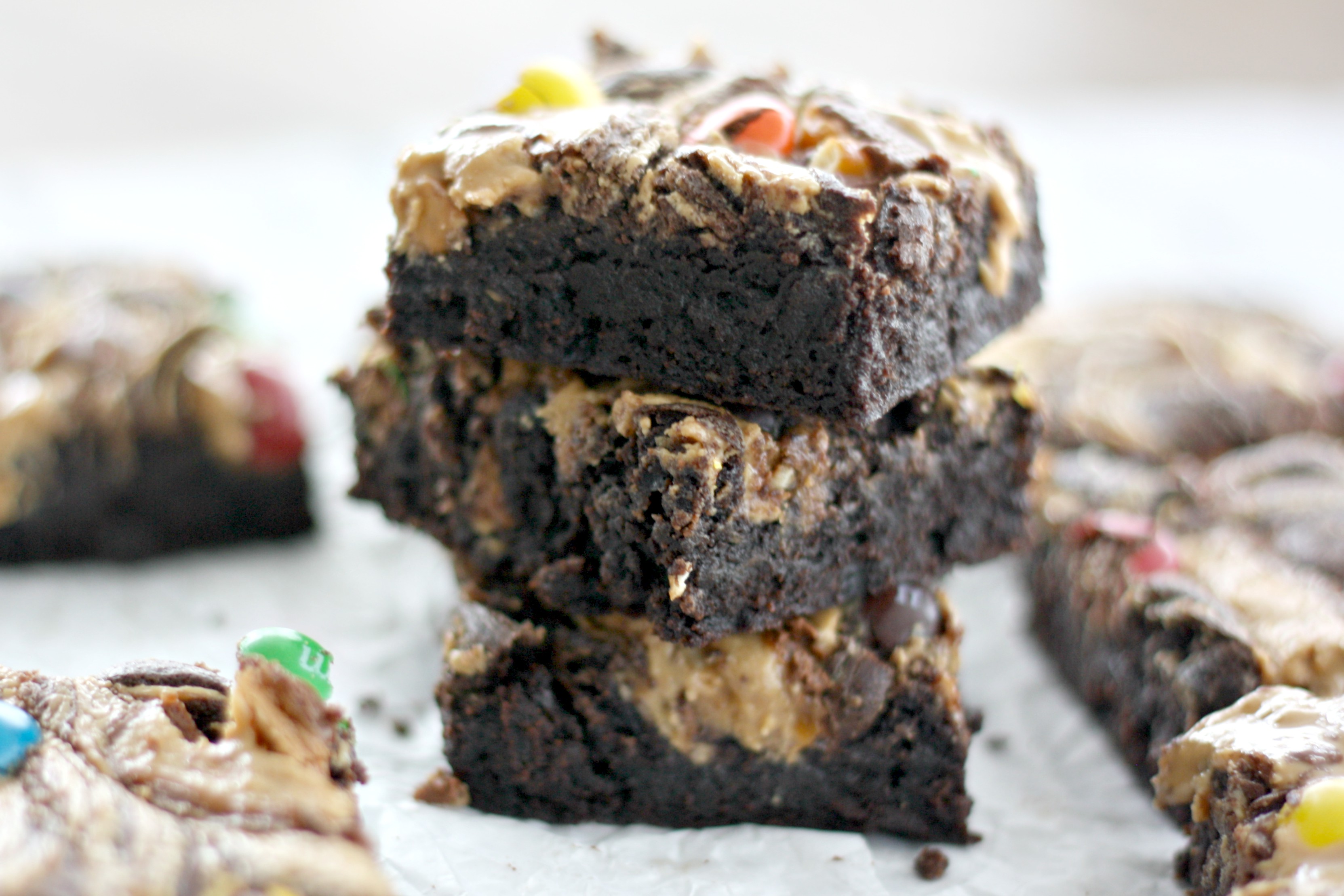 Do you get any Chocolate/sweet subscription boxes? And have you ever thought about using their contents in a recipe to make your treats stretch further? Taffy mail have loads of great recipes to help you do this! Let me know if you give this recipe a try, you can share it on social media and tag @makesbakesanddecor to be sure I see it!
Lianne x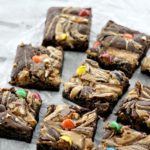 Peanut Butter Swirled Brownies
Ingredients
225

g (8 ounces)

butter

melted

500

g (2 1/2 cups)

granulated sugar

1

tbsp

vanilla extract

4

eggs

200

g (1 3/4 cups)

plain flour

100

g (1 cup)

cocoa powder

120

g (1/2 cup)

smooth peanut butter

Peanut butter candy/chocolate of your choice

I used snickers, M&M's and Take 5 from my Taffy Mail box
Instructions
Preheat your oven to 180c/160c fan oven and grease and line a 25cm square tin.

In a bowl, whisk together the butter, sugar, vanilla and eggs. Then fold in the plain flour and cocoa powder.

Pour your brownie mix into your tin and spread it evenly. Spoon the peanut butter onto your brownie mix and then using a knife or skewer, swirl it through the batter. Chop up your peanut butter candy/chocolate and spread it over the brownie surface.

Bake in the oven for 30-35 minutes until a skewer inserted into the centre comes out clean. Leave to cool before removing from the tin and slicing into 16 squares. Enjoy!
Pin my Peanut Butter Swirled Brownies to save them for later!