Who does not love a slow cooker meal?! I love just bunging all the ingredients into the pot and then I can forget all about it until dinner time. This Slow Cooker Fruity Chicken Curry is a family favourite, even my son loves it and he is the fussiest eater! To be fair I do have to pick out the chicken and leave the vegetables but he eats it nevertheless.
This post contains affiliate links, find out what that means here.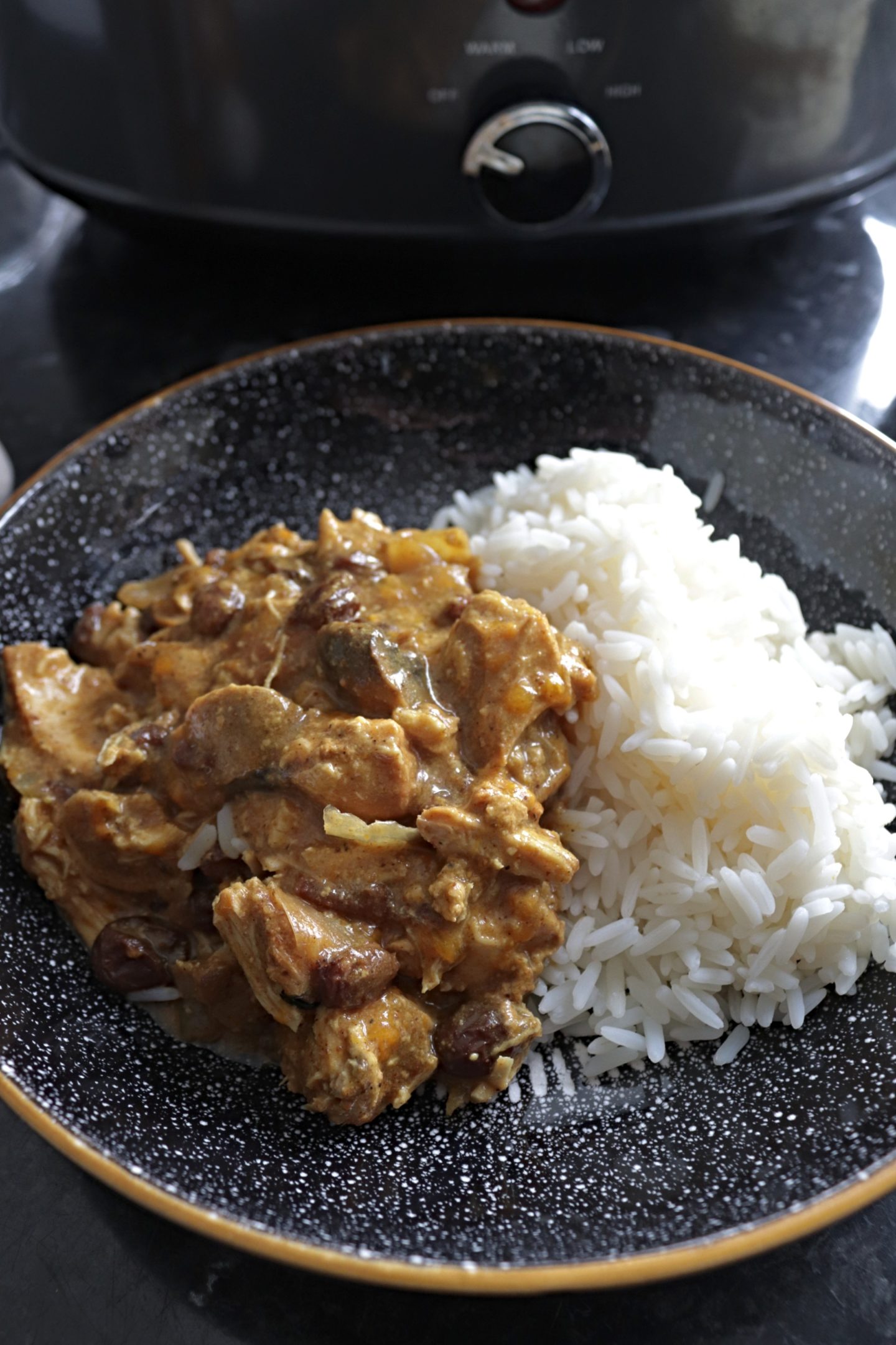 I feel like these photos do not give this meal the justice it deserves! This Slow Cooker Fruity Chicken Curry is full of flavour and you can make it as spicy or as mild as you like. I love the addition of mandarin segments and sultanas to give it a slight sweetness.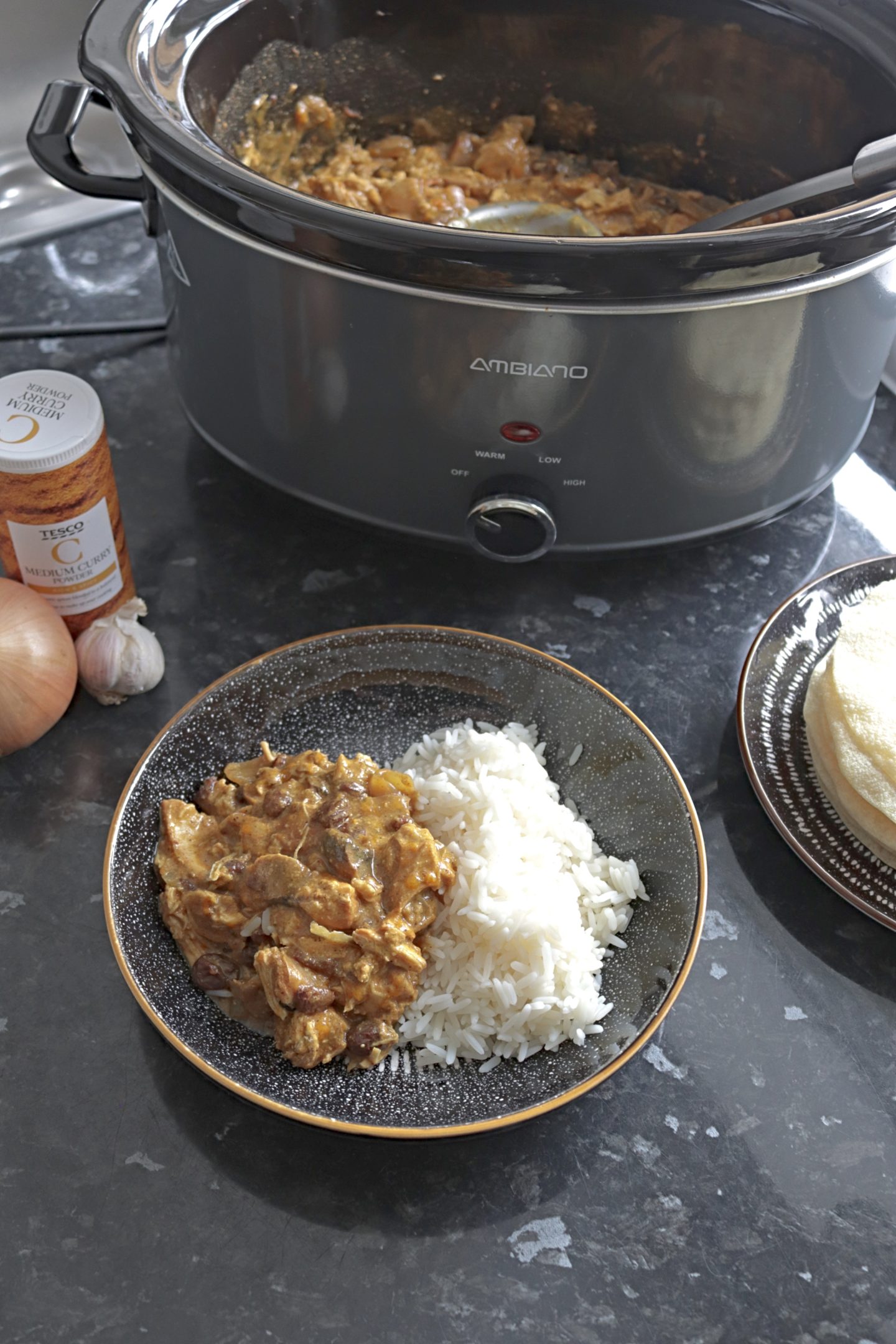 We always serve ours with boiled rice and poppadoms (and boiled carrots for Mason because he doesn't eat any of the veg that is actually in it). Mason absolutely loves poppadoms and calls them big crisps lol.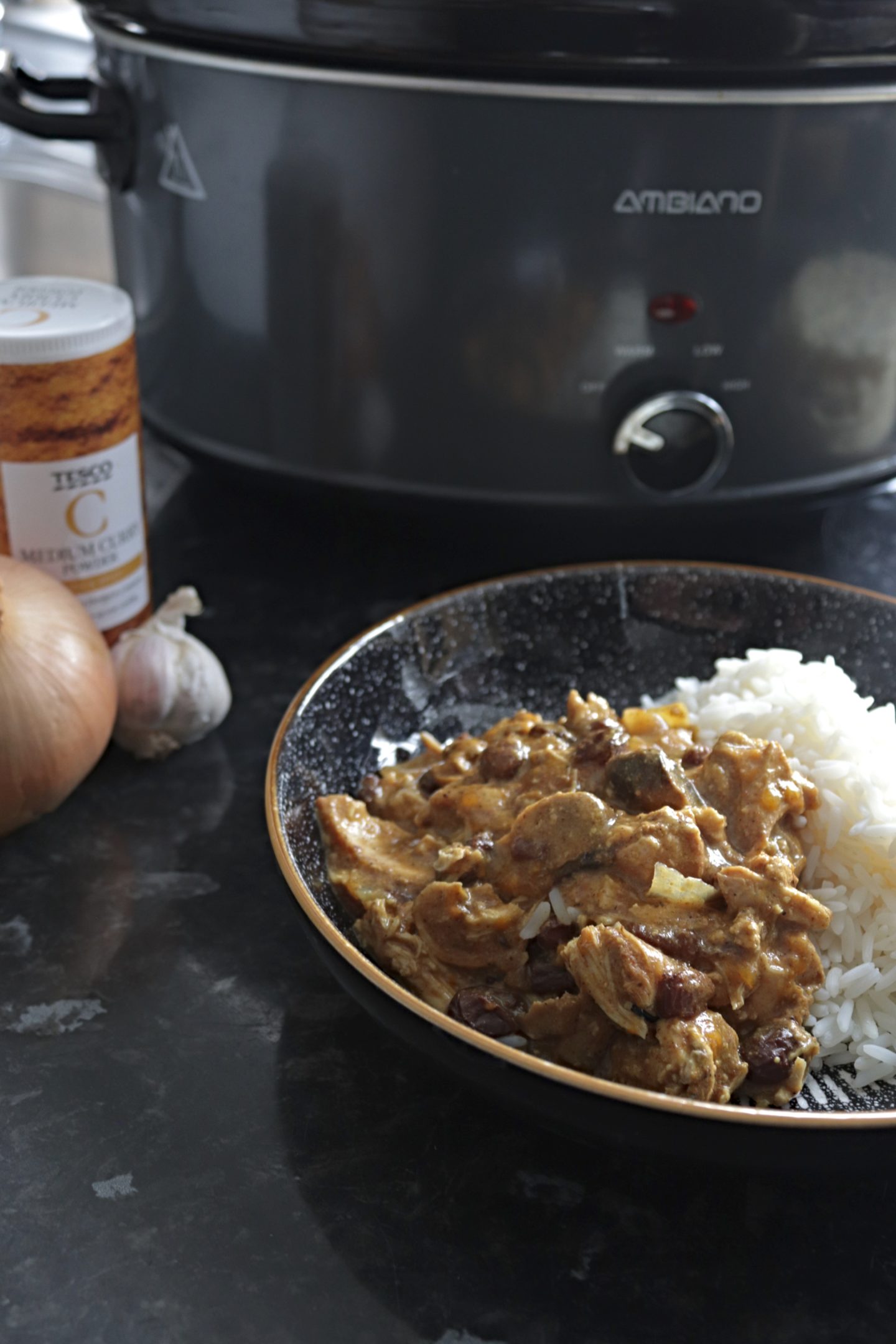 If you don't have a slow cooker I would definitely recommend that you get one. In the winter especially, I use mine all the time and if you have a search on Pinterest you can find recipes for so much more than just stew. Although if you do like stew you should check out my Slow Cooker Minted Lamb Stew. We got ours from the center aisle at Aldi for around £25, there's no need to buy the more expensive brand name ones. I've linked one below the same size as mine from Amazon for less than £30.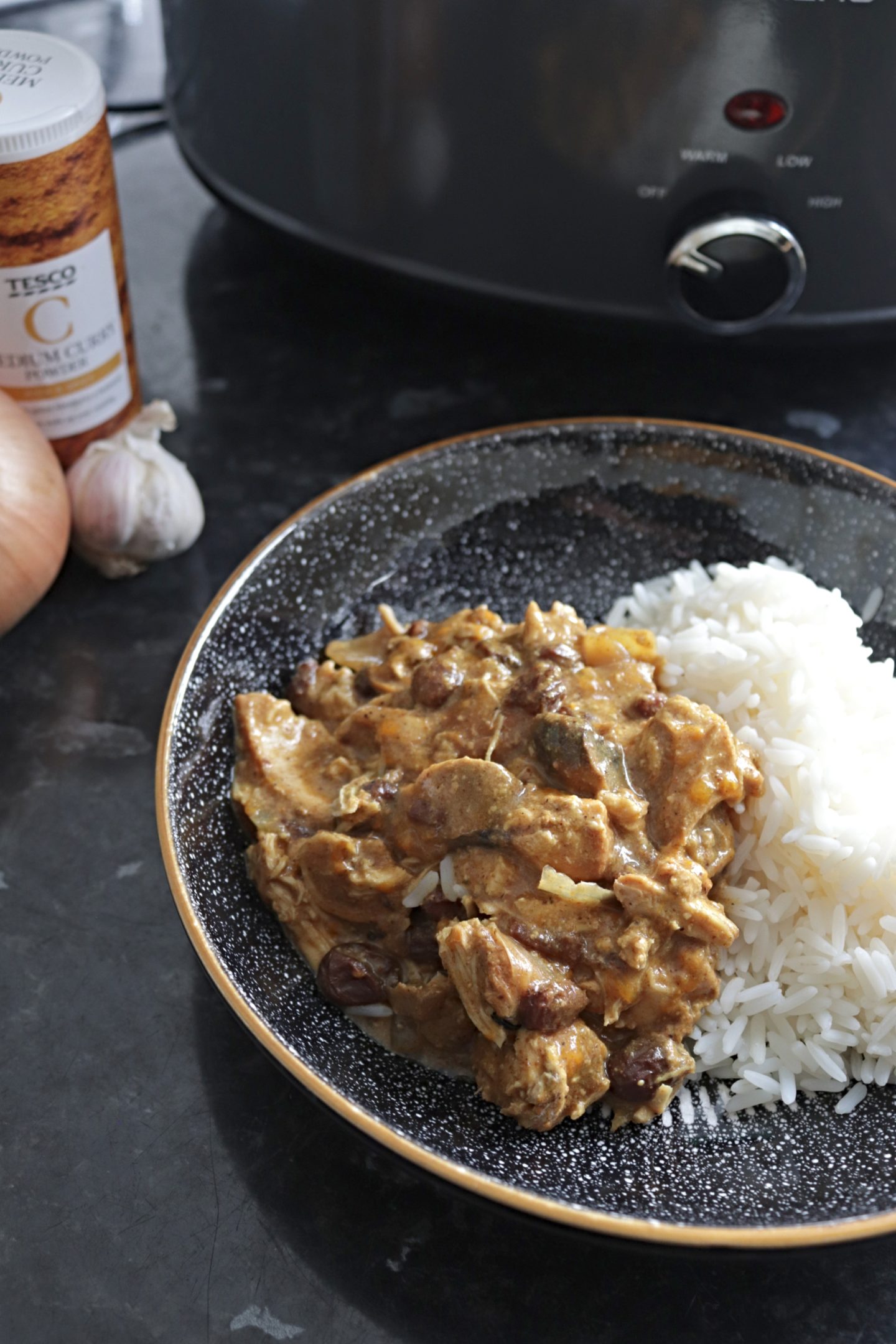 Another bonus for this dish that it is super low cost which I love because the less I spend on groceries the more I can spend on home decor!! If you give this recipe a try I would love for you to share it on Instagram. Just use the hashtag #makesbakesanddecor.
Lianne x
Slow Cooker Fruity Chicken Curry
Ingredients
3

large chicken breasts

2-3

tbsp

medium curry powder

1

tsp

salt

1

tsp

ground ginger

1

onion

chopped

5

mushrooms

chopped

2

cloves garlic

finely chopped

1

tin

mandarin segments

in juice, drained

100

g

sultanas

400

ml

coconut milk

1

tbsp

cornflour
Instructions
Place all of your ingredients except for the cornflour into the slow cooker. I use 3 tbsp of medium curry powder but you could use less or you could use mild curry powder, just make it to your own tastes. I also keep my veg chopped pretty chunky so that I am able to remove them for my son but you can dice them finer if you prefer. I also just add the chicken breasts straight from the freezer but you can defrost them before hand if you prefer.

When all of the ingredients are in the slow cooker give them a stir, put on the lid and cook on low for 4 hours.

After 4 hours remove the chicken breasts, chop them up and then put them back in the pot. If after this your curry sauce is still a little thin you can mix the cornflour with 1 tbsp of water and pour it into the slow cooker with the curry. Give it a stir and you should start to see it thicken straight away. If you are serving with rice cook now following the instructions on the packet so that it's ready the same time as the curry.

I then put the lid back on the slow cooker, turn it to high and leave for another 10-15 mins just to make sure the sauce is fully thickened.

Your Slow Cooker Fruity Chicken Curry is now ready to eat. Serve it with your boiled rice and enjoy!
Pin My Slow Cooker Fruity Chicken Curry to save it for later!