This time of year when it's cold and dreary outside I want something warm and comforting to eat. This Slow Cooker Minted Lamb Stew fits the bill perfectly.
Makes, Bakes and Decor has been nominated in the 2019 Amara Interior blog awards! If you have enjoyed this post please could you take a minute of your time to vote for me! Just click on the badge below to vote and everyone who does vote is also entered into a competition to win a Lecia camera!
My mother-in-law bought us a slow cooker for Christmas and we have used it so much since then. So far we have only used it for traditional stews but I'm planning on experimenting with some other recipes soon. I really want to try my One Pot Chilli recipe in there and see how that works.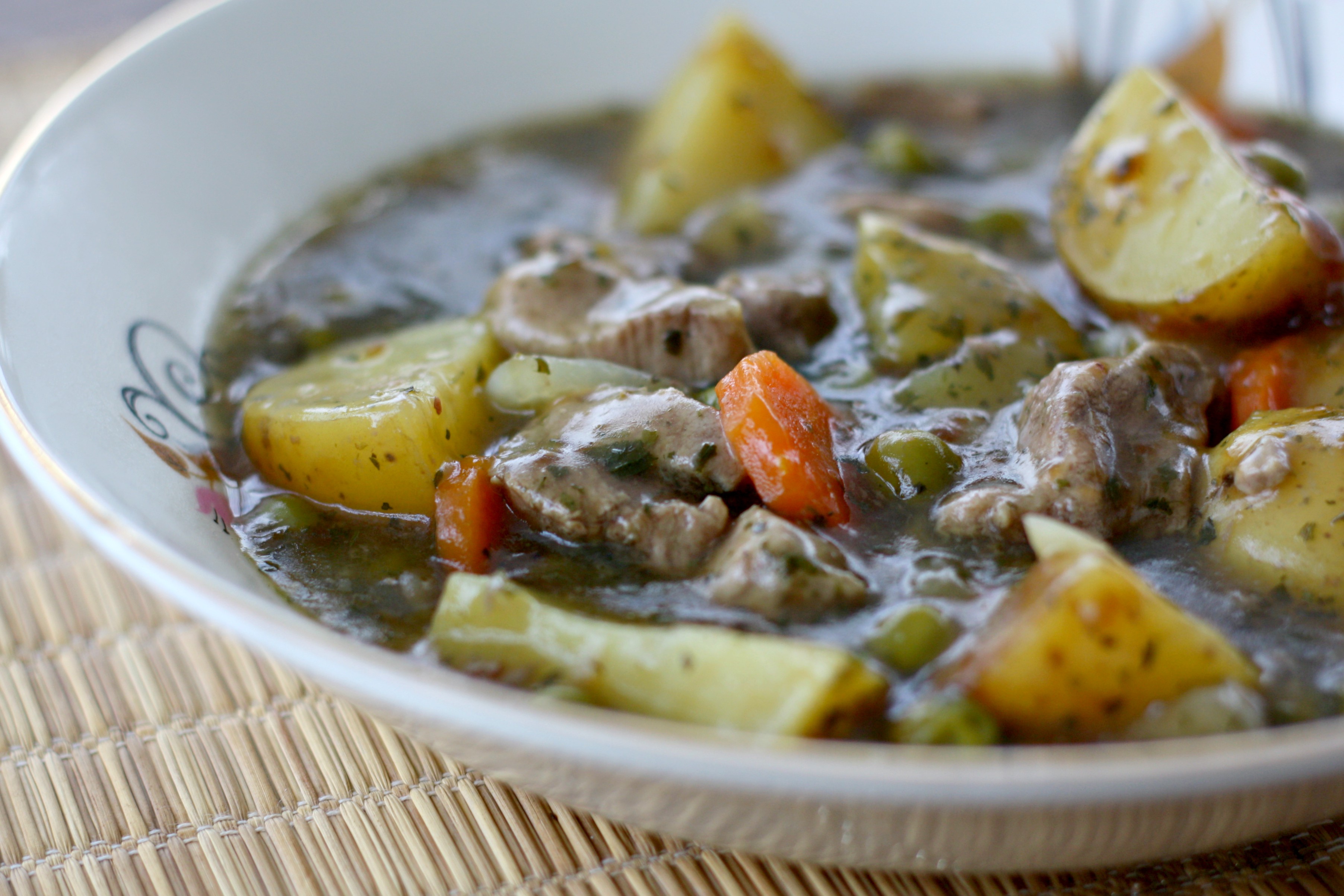 I just love how easy slow cooker stews are! Just chop up your meat and veg, chuck them in the pot, switch it on and that's it. Very little prep, very few pots but a delicious and hearty meal.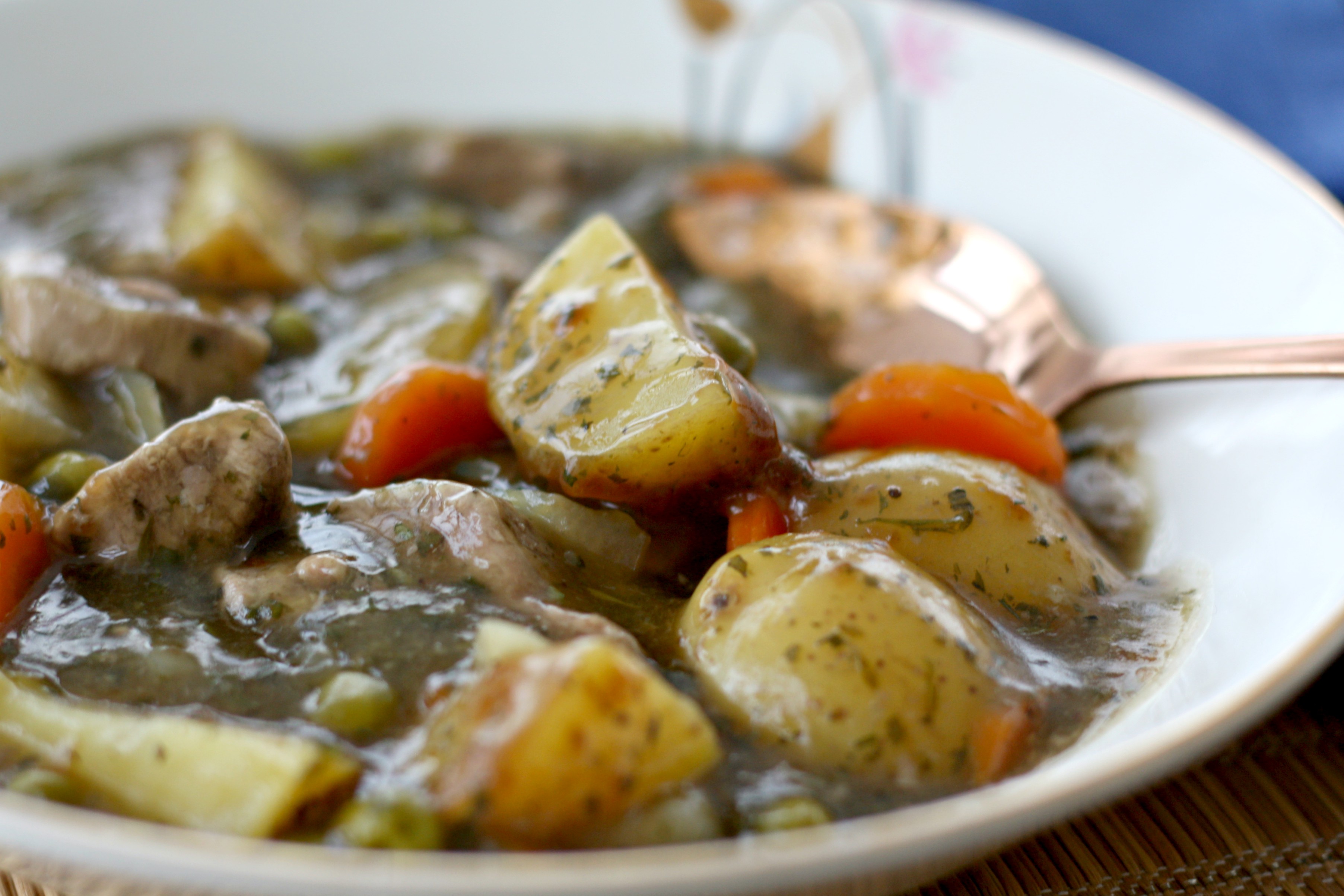 Lamb and Mint are meant to be together. The flavours compliment each other perfectly which is why I added mint sauce to this recipe. I've also used gravy granules to thicken my Slow Cooker Minted Lamb Stew as I prefer to have a gravy more brown in colour. Plus the gravy granules season as well as thicken. If you prefer to use flour to thicken the stew just mix 3-4 tablespoons of plain flour of cornflour with a little water and then stir it into the stew. If you do use flour you may need a little extra seasoning.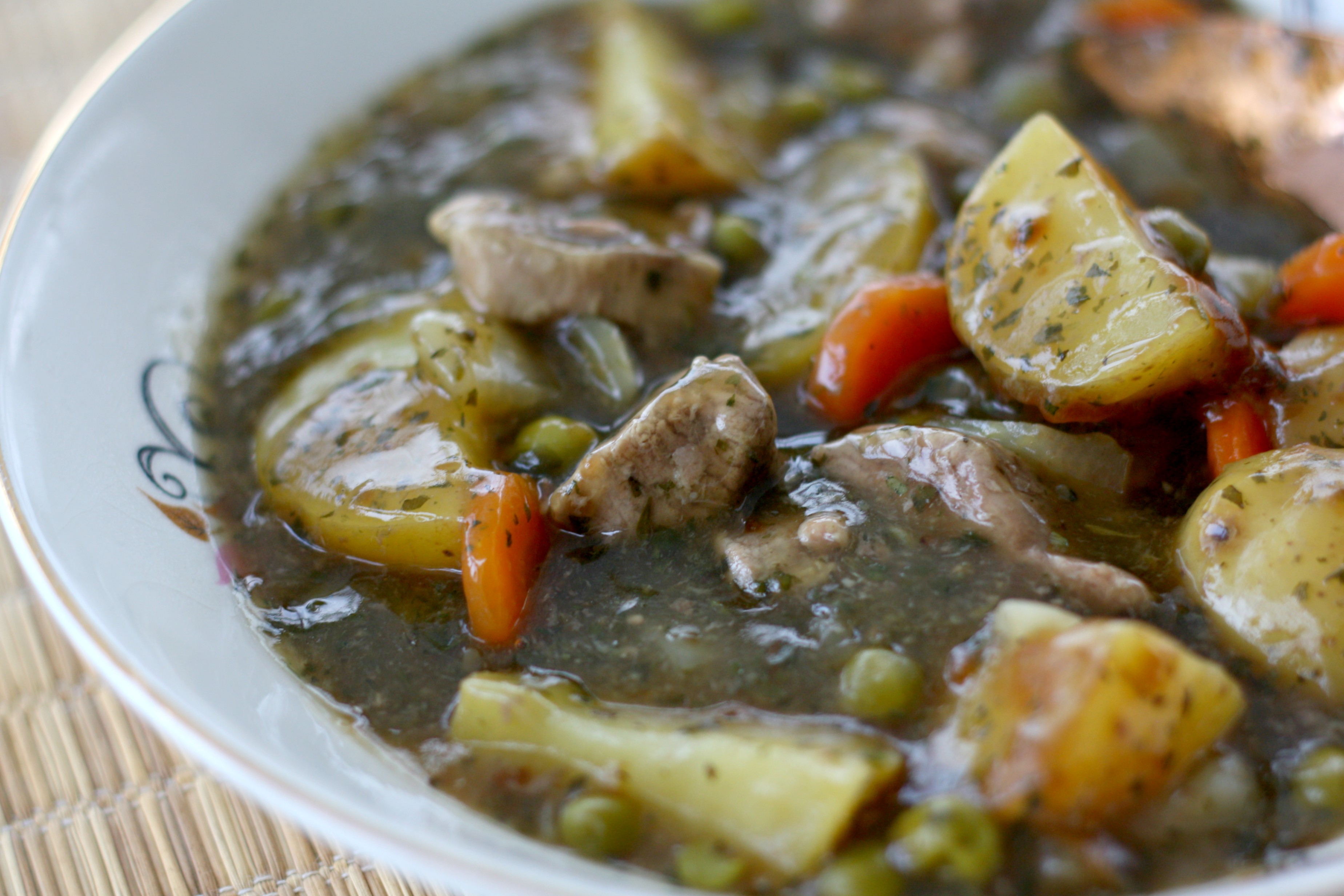 I added my peas at the beginning to make things easier but if you prefer to add them later so they stay firmer and greener just add them an hour before serving.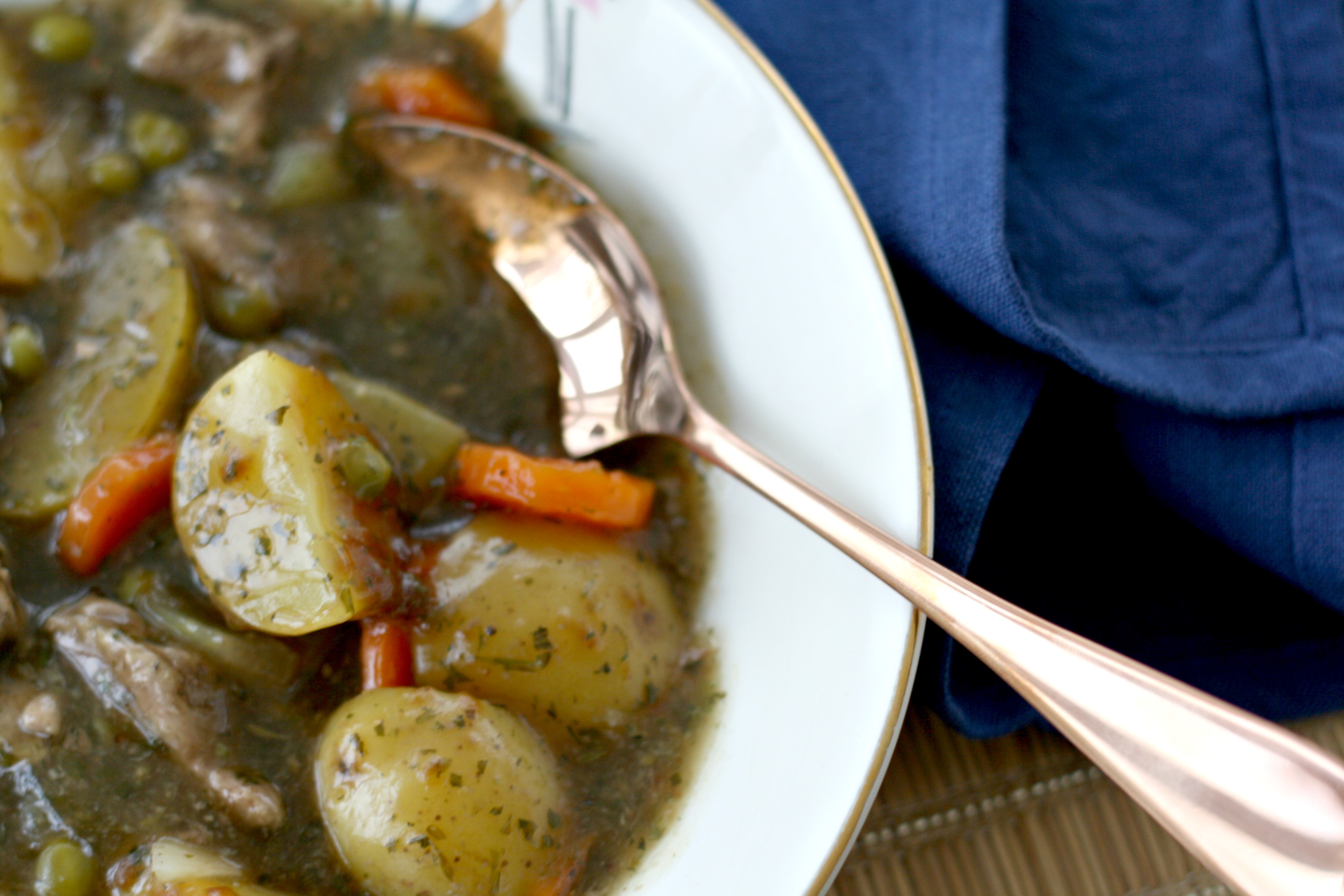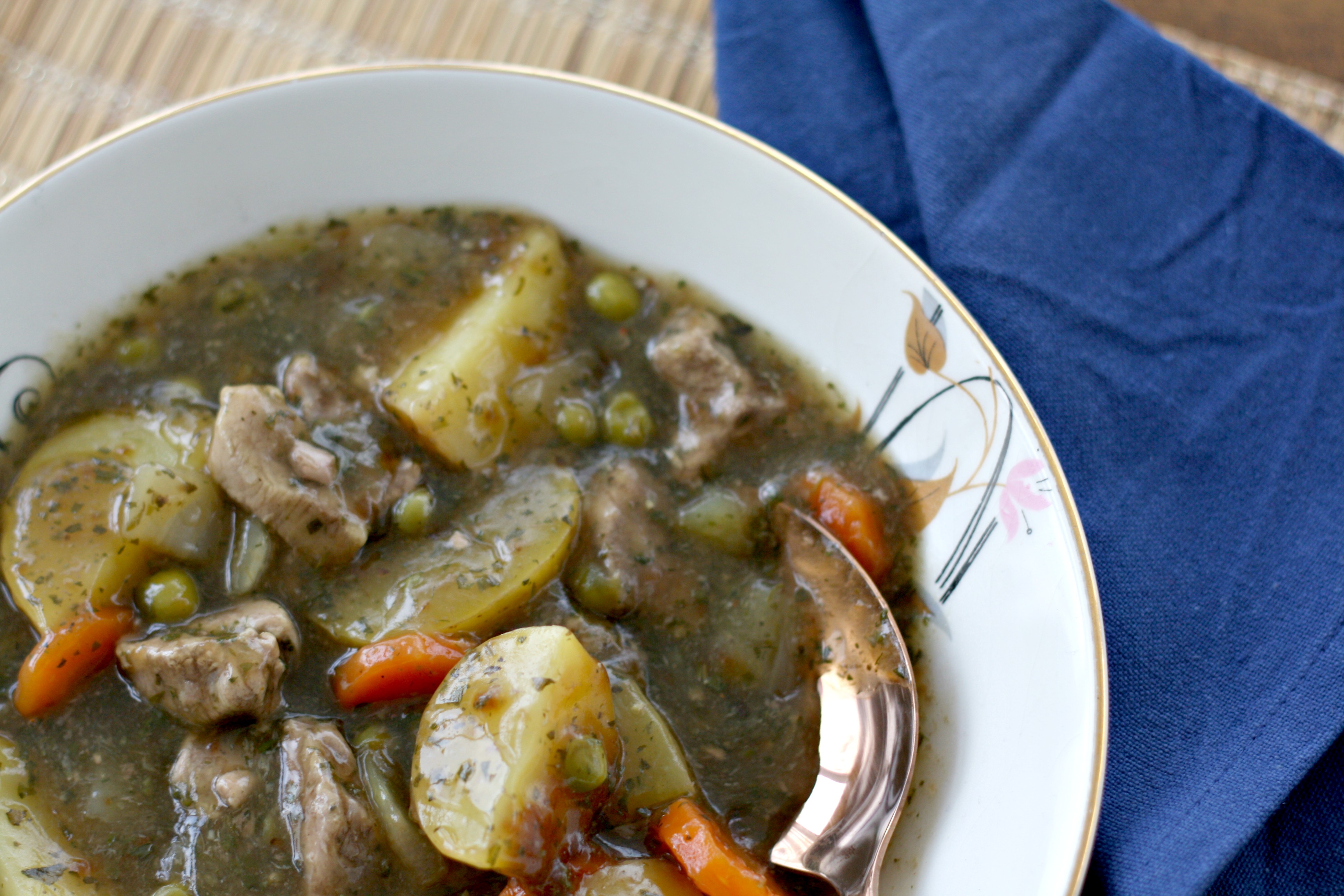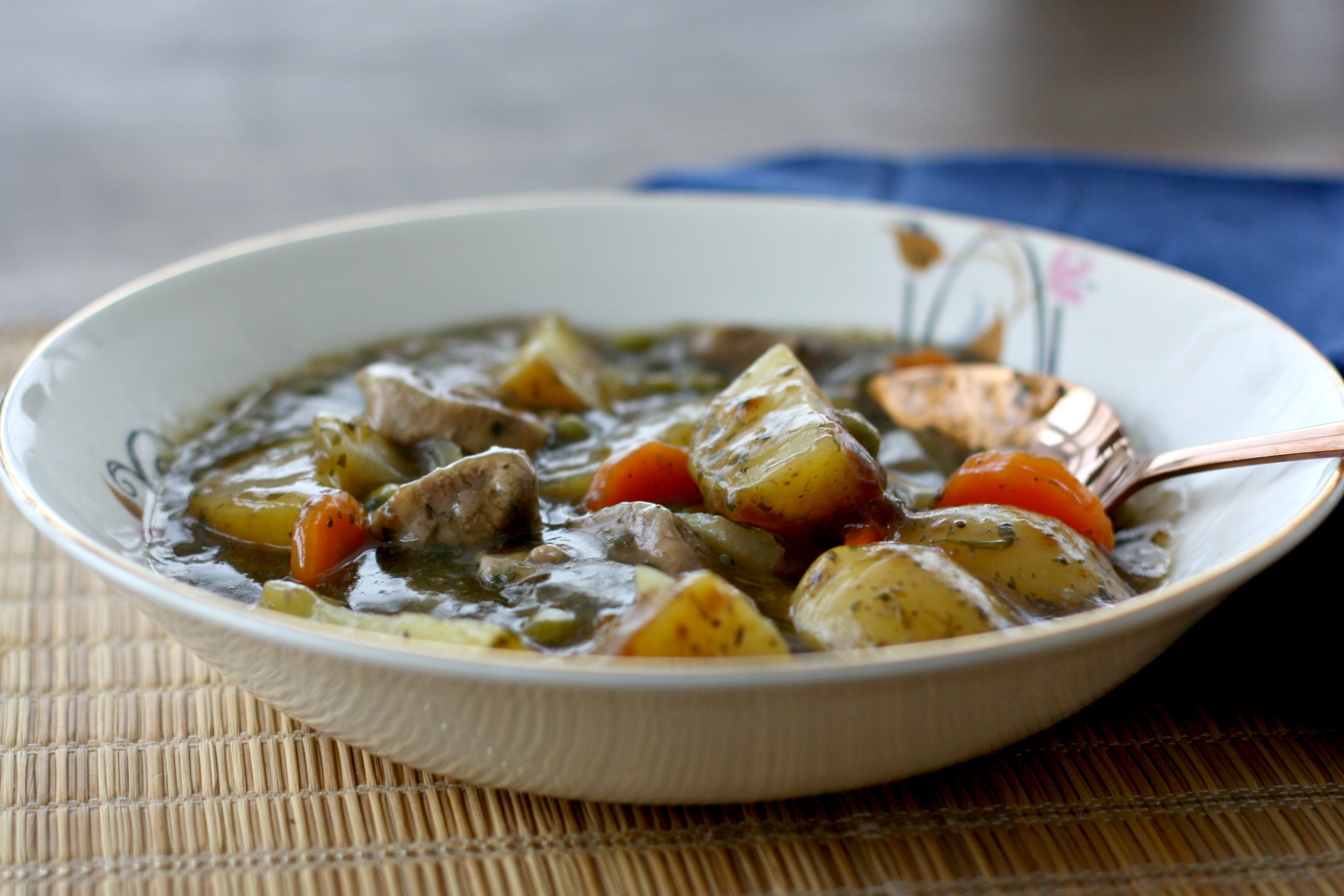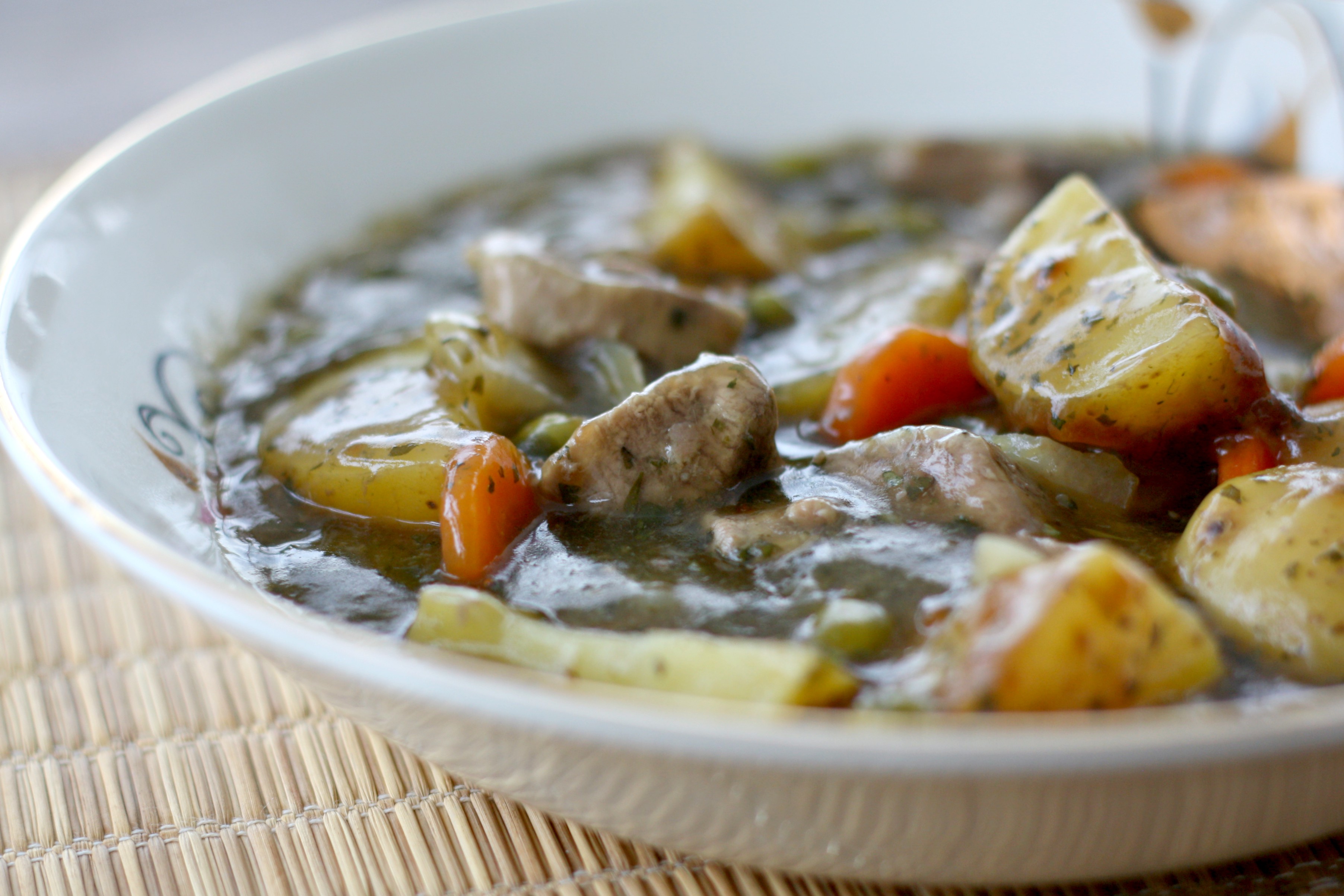 Thinking about purchasing a slow cooker?
Choose from the Amazon.com and Amazon.co.uk links below.
What is your favourite slow cooker recipe? Let me know if you have any suggestions for me to try, and if you make my Slow Cooker Minted Lamb Stew and love it, in the comments below.
Lianne x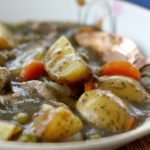 Slow Cooker Minted Lamb Stew
Ingredients
400

g

lamb steaks

cubed

4

large

potatoes

cubed (and peeled if you prefer)

1

large

onion

diced

3

medium

carrots

peeled and sliced

1

cup

peas

3

tbsp

mint sauce

1

tsp

mixed herbs

750

ml

vegetable stock

gravy granules

or flour if you prefer (read the post above)
Instructions
Add all the ingredients apart from the gravy granules to the slow cooker.

cook for 7 1/2 hours on low or 3 1/2 hours on high.

Stir in 1 tbsp of gravy granules at a time until you have the desired thickness. Put the lid back on and leave for another half an hour. Serve and Enjoy!
Pin my Slow Cooker Minted Lamb Stew to save it for later!