Hands up if you love HM Home and want to buy literally everything on their site!! I have my hand up. Both hands in fact. I'm currently waiting on the infamous donut vase to come back in stock in the hopes that I get my hands on one this time. Another item that is currently out of stock is this beautiful sculpture pictured below on the bedside table of the lovely Medina from Grillo Designs. This is the piece that my HM Home inspired sculpture is based on.
Do you ever see some thing and think "I can make that" I do this all the time and when I saw this that was definitely the case. I've wanted to make some more clay projects for a while (some previous projects are my Plaited clay soap dish and my Autumn leaf bowls) and decided this was a great project to try. So I purchased some air dry clay from Amazon for just £6 and got to work!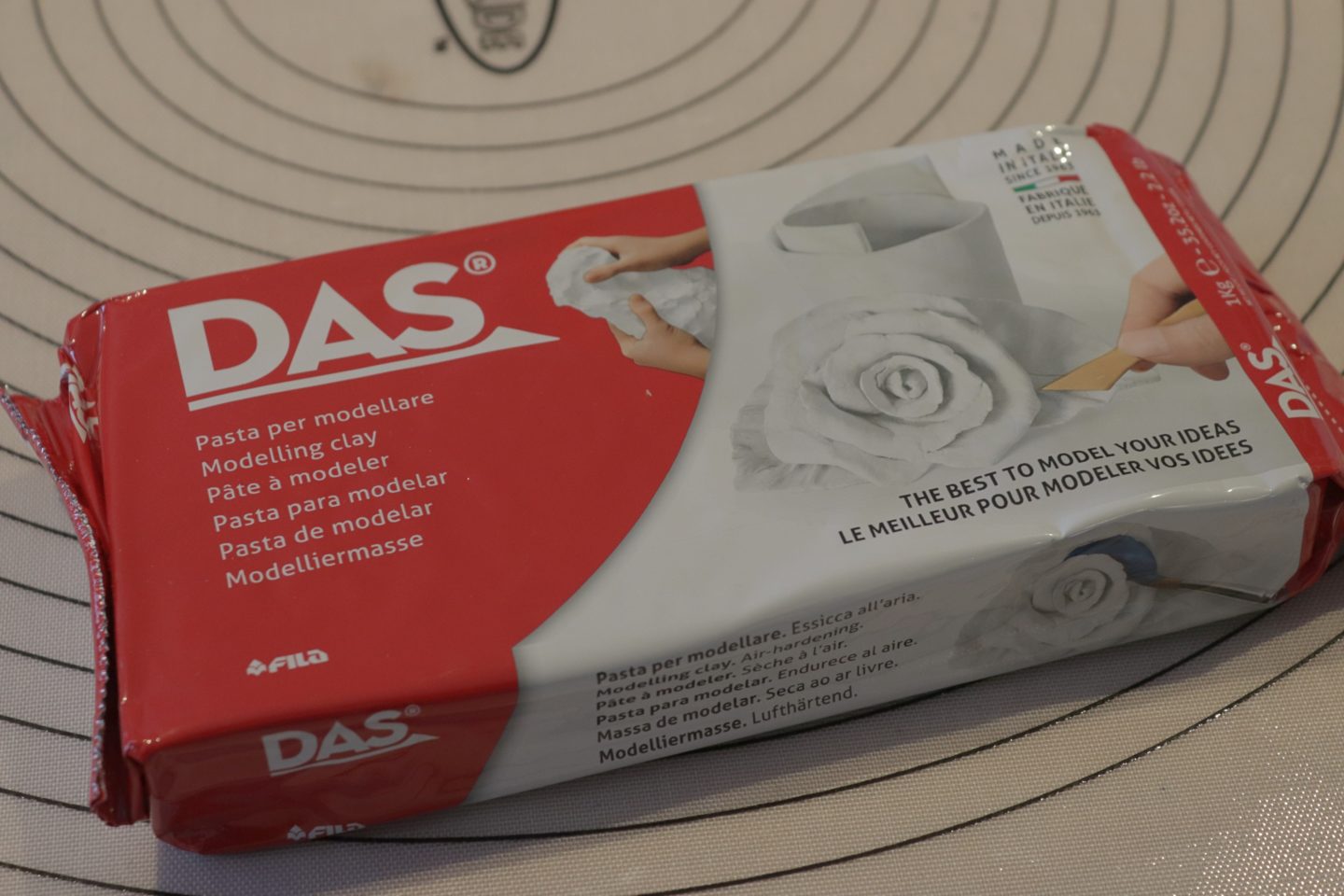 One thing I was concerned about using the clay was the size. I didn't know how heavy the clay was once dry so I decided to play it safe and make a small version of the original and only used half the pack of clay. Now I know how the clay works and feels, and what it's like when its dry I think you could definitely use the full pack to make something in a similar size to the original.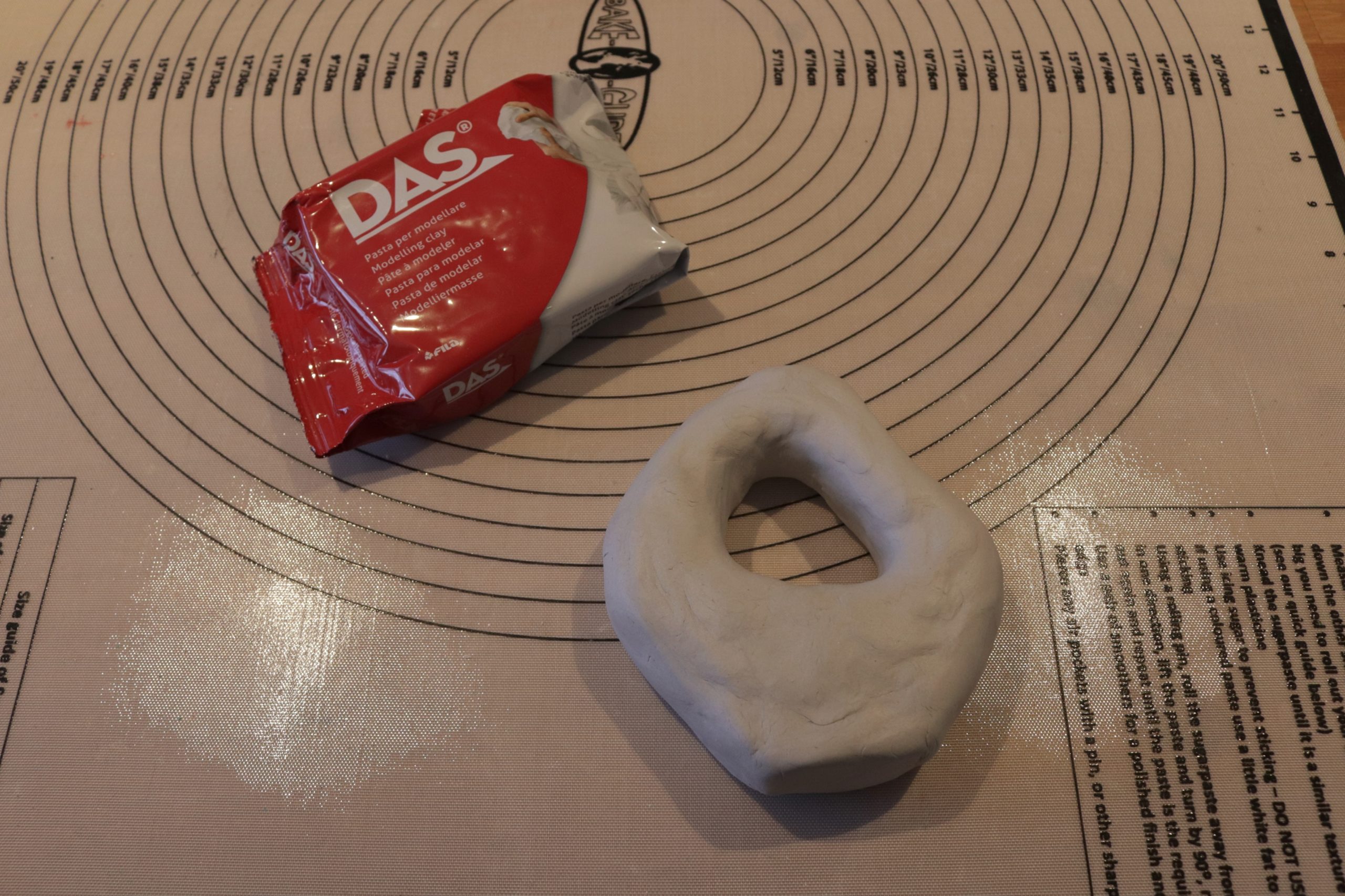 I didn't have any kind of technique in mind. I just has a picture of the original next to me and went for it. This clay was so easy to work with and you can use a little water with it if you need to to smooth. The picture above shows you what I came up with. I left it to dry laying flat as shown for two days and then stood it up and let it dry for a further two days.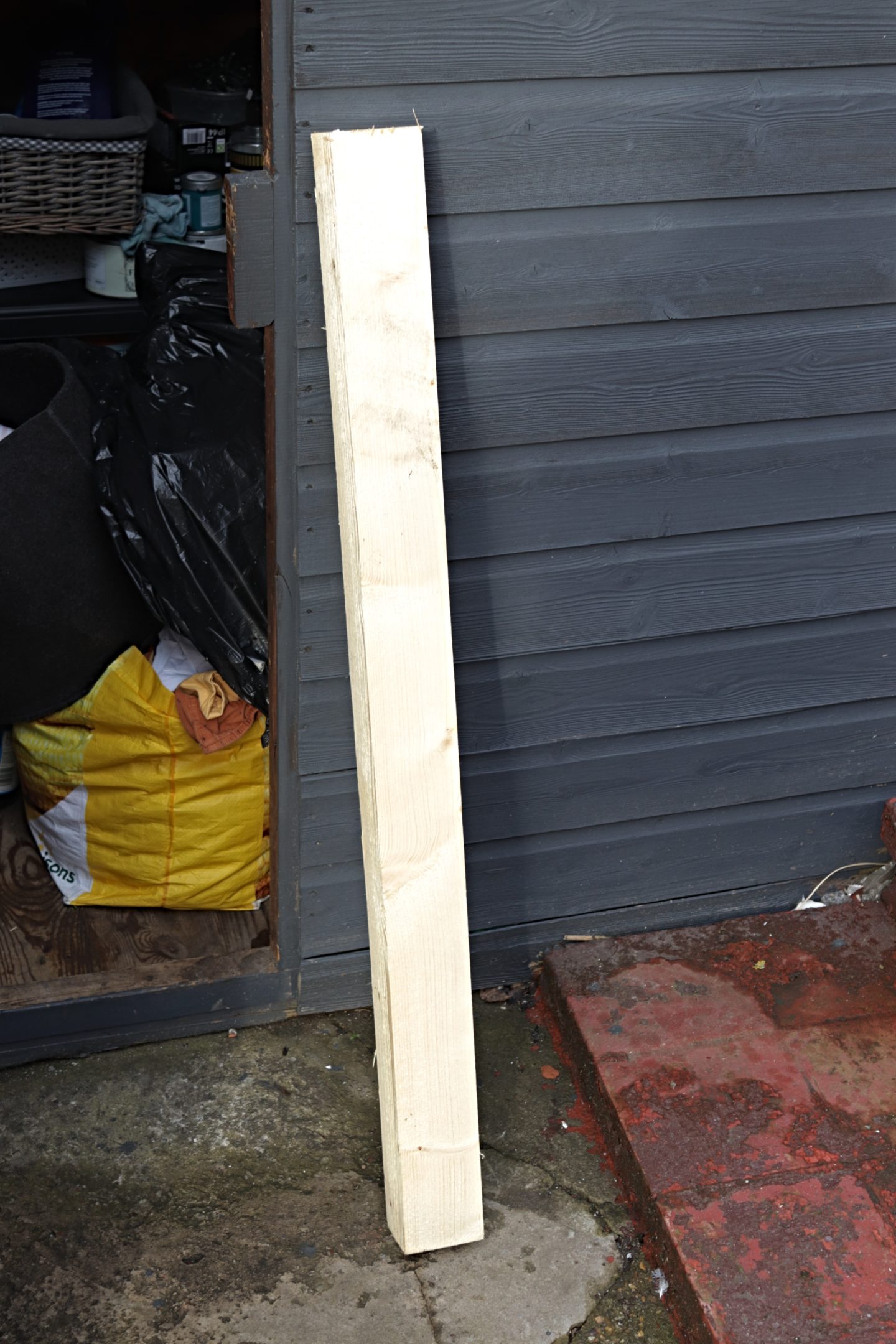 Moving on to the base we had this piece of wood left over from another project. It's about 6cm square and I just used a saw to cut a piece off.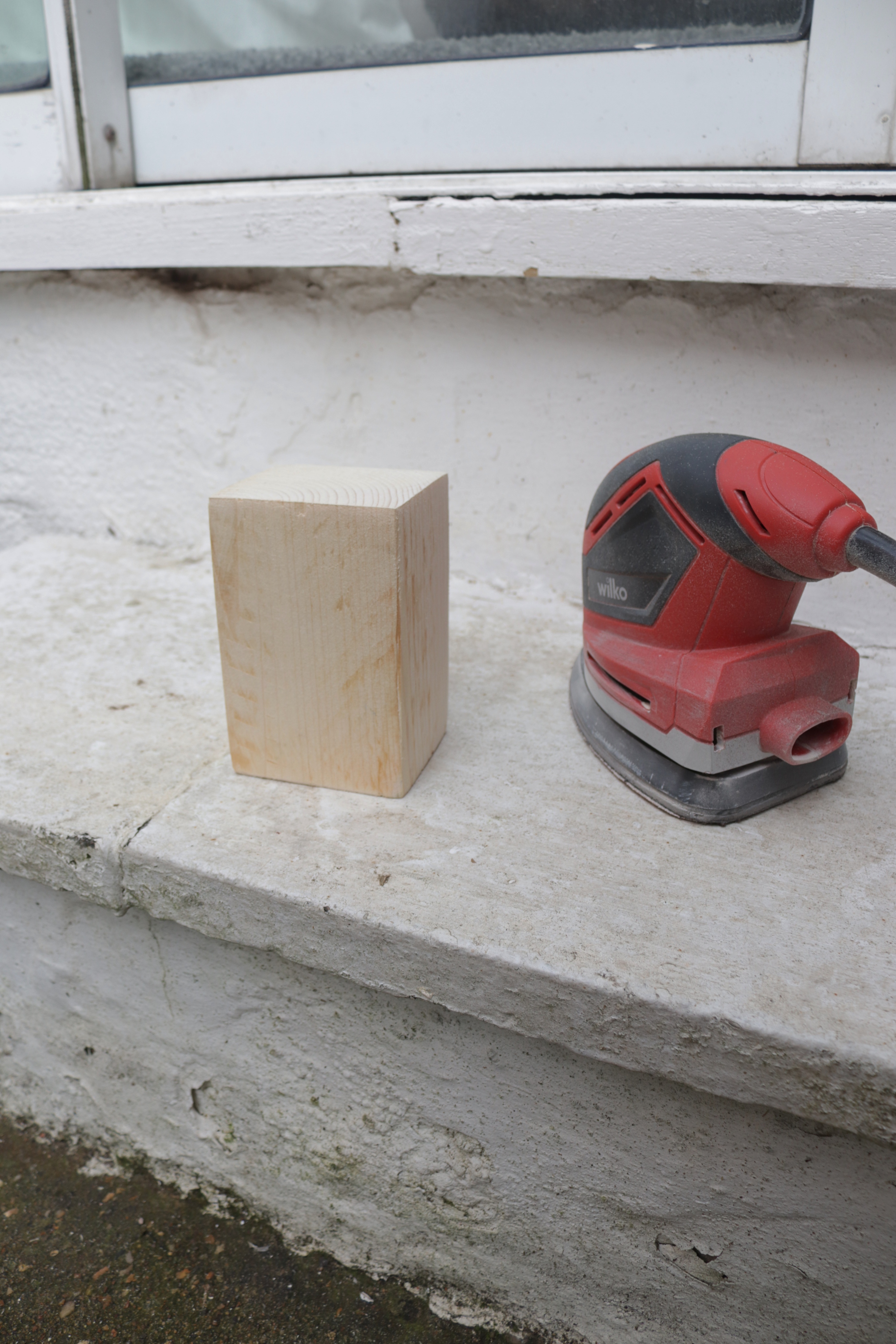 As I was making the clay part a little smaller I still wanted the finished sculpture to have some height so I cut off a section around 10/12cm. The base on the original looks smaller to me but I don't have the measurements for it. I gave it a sand on all sides with my mouse sander to make it level and smooth.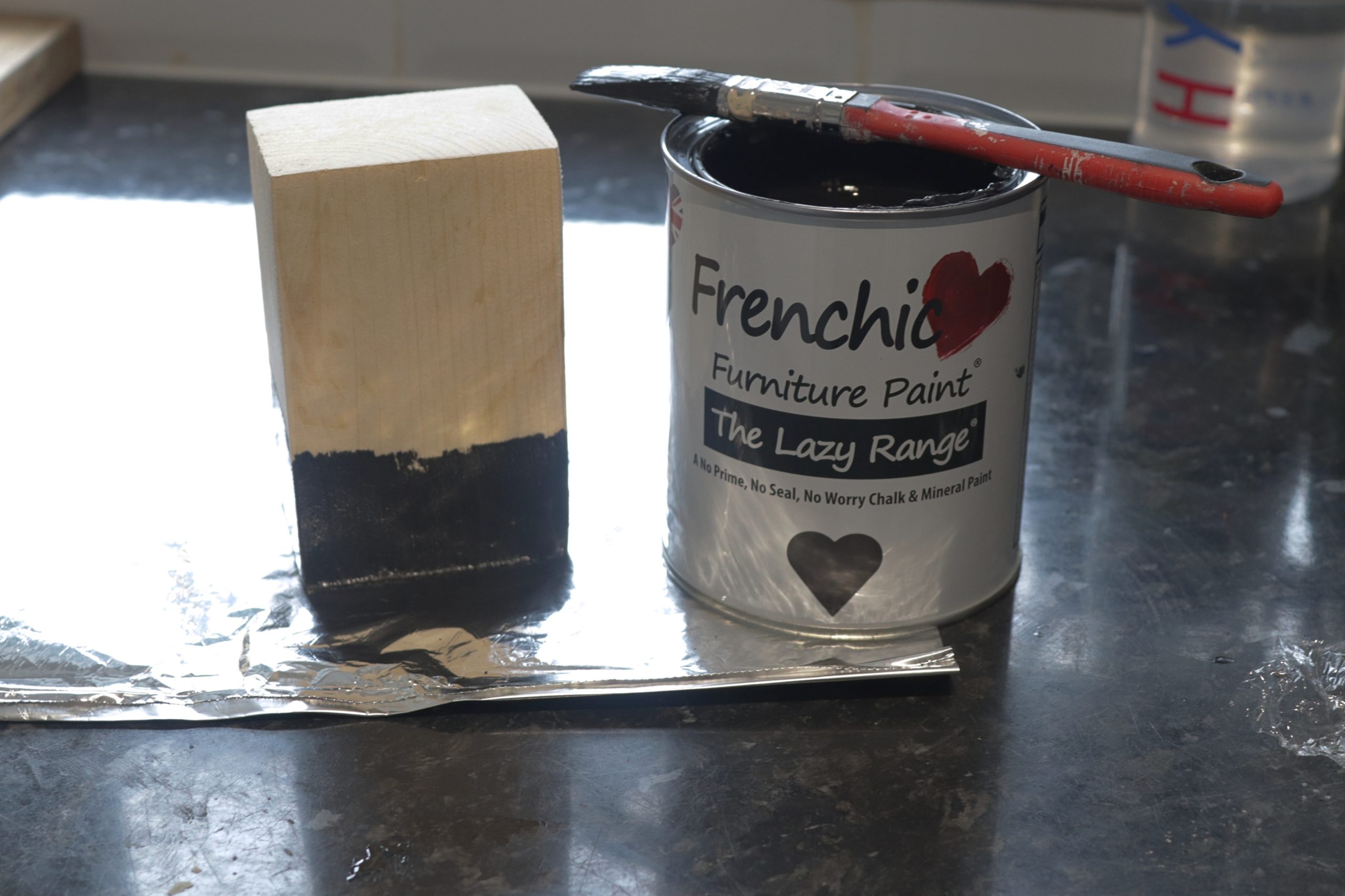 I then used the Frenchic paint lazy range in the colour loof. This was my first time using Frenchic paint and I must say I love it! If you're looking for a good furniture paint I would definitely recommend this. I gave it two coats.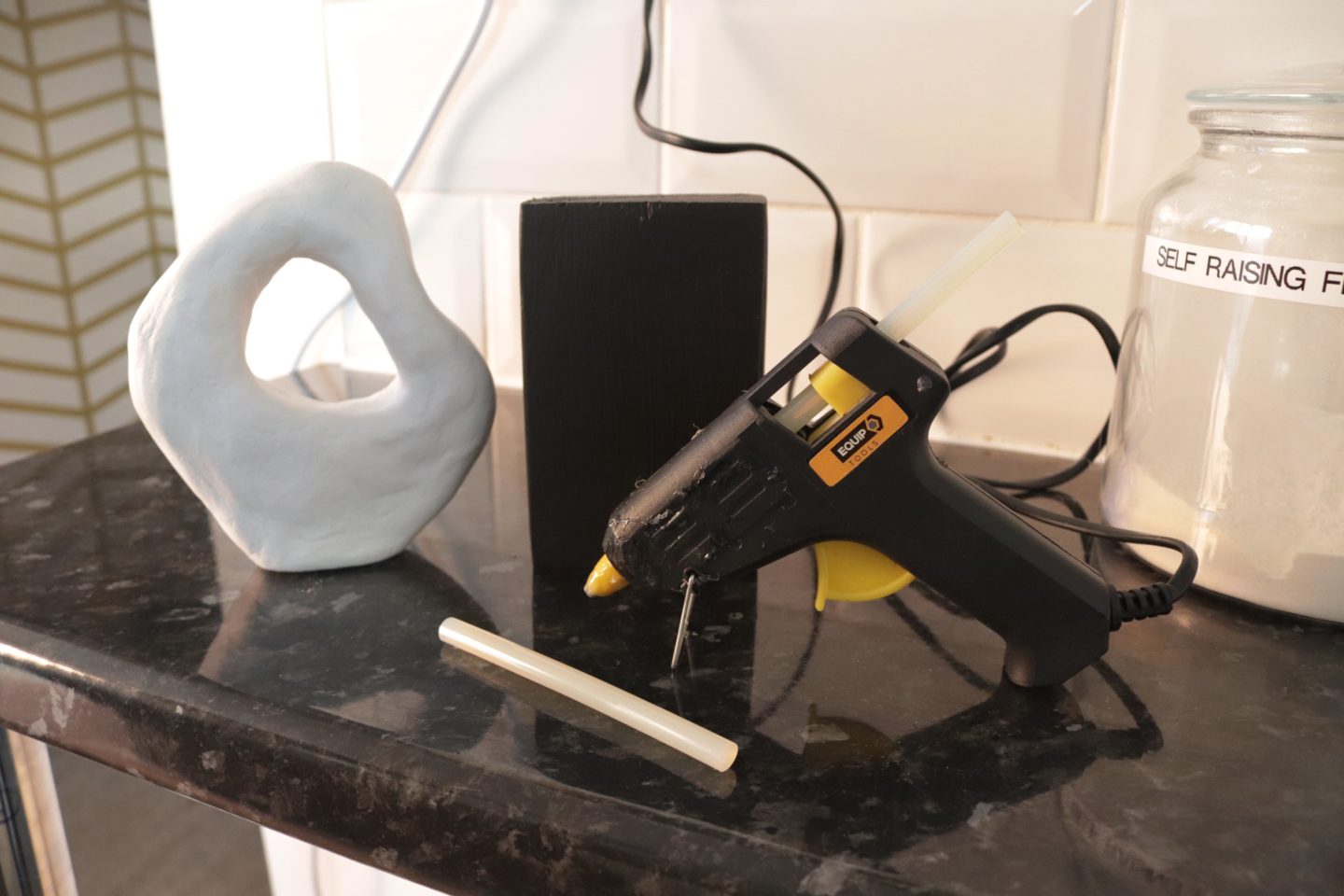 After dayysssss of waiting for my clay to dry (I'm an impatient crafter lol) it was finally time to stick the two pieces together and I just used my handy mini glue gun.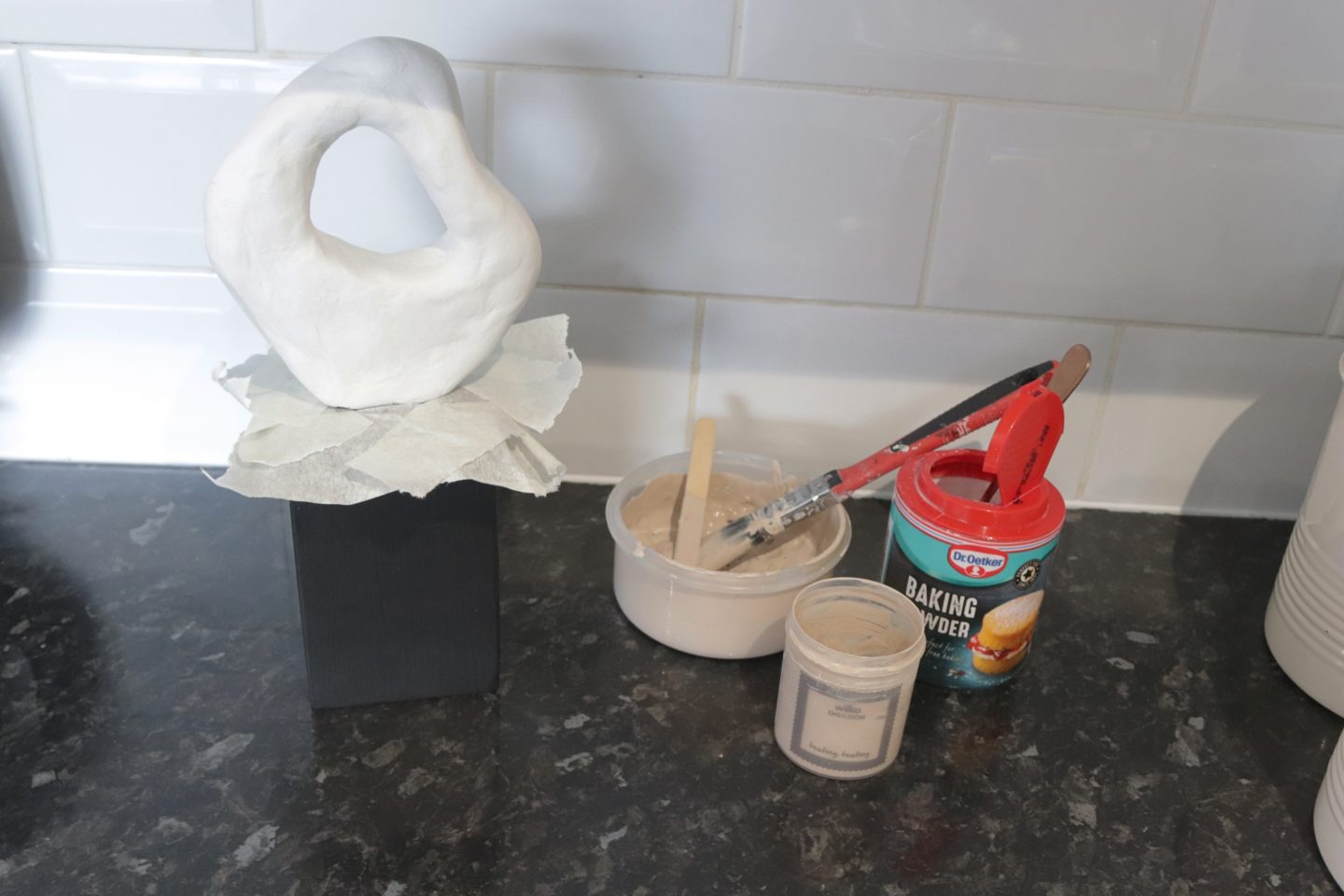 To paint the clay I used paint with added baking powder. You can read about using baking powder in paint in this post. I masked off the base and gave it two coats, left it to dry and my HM Home inspired sculpture was done!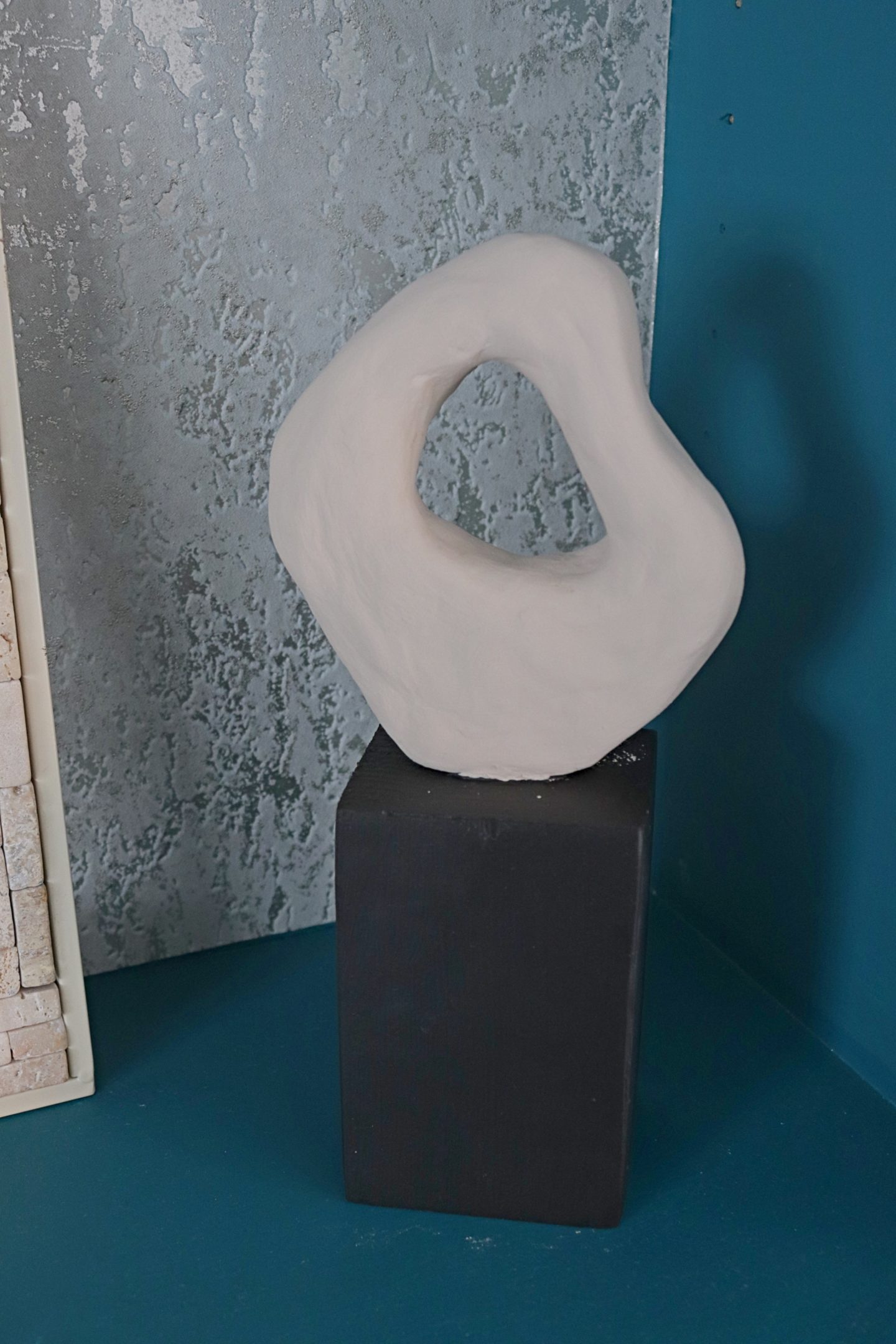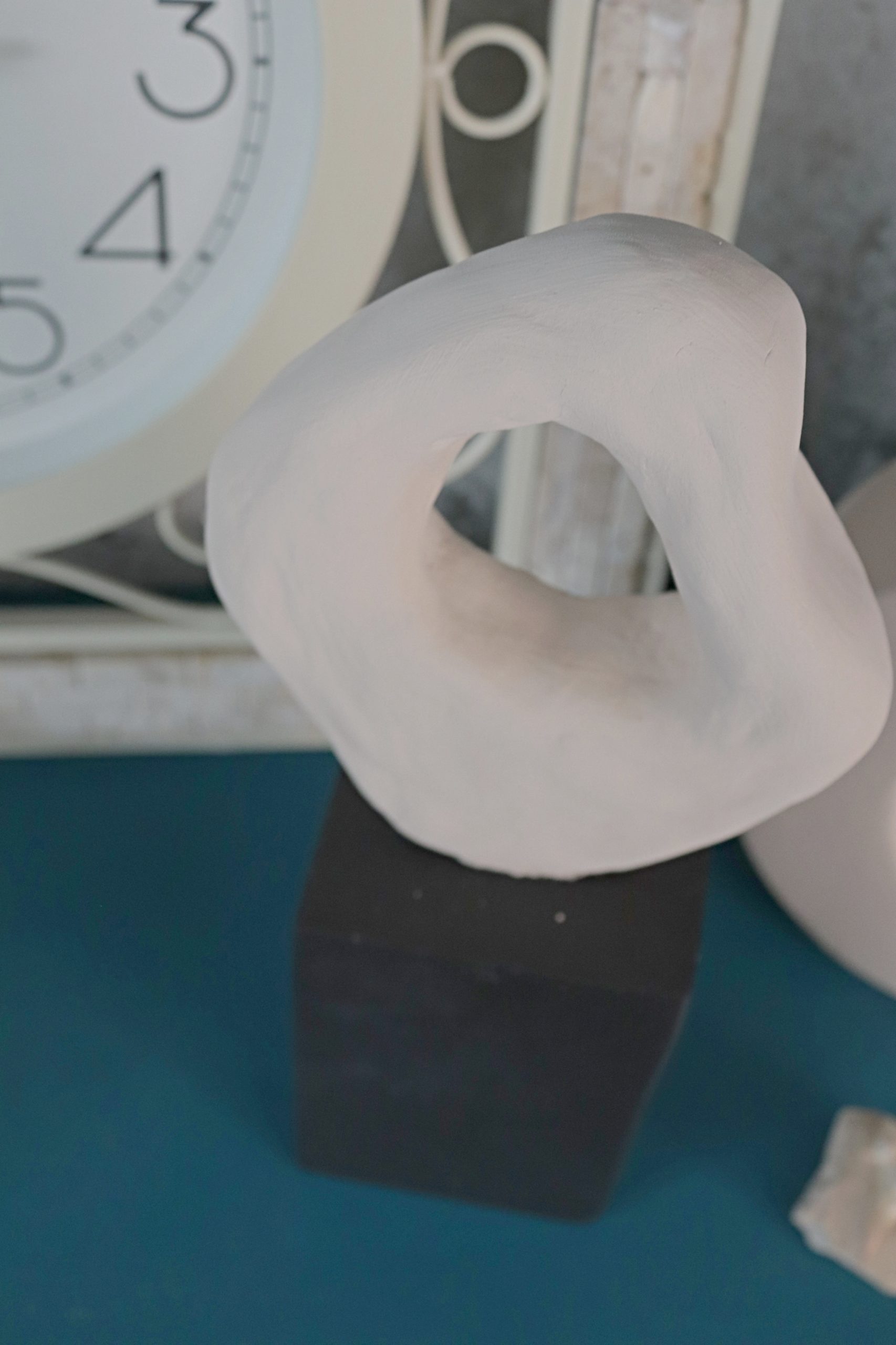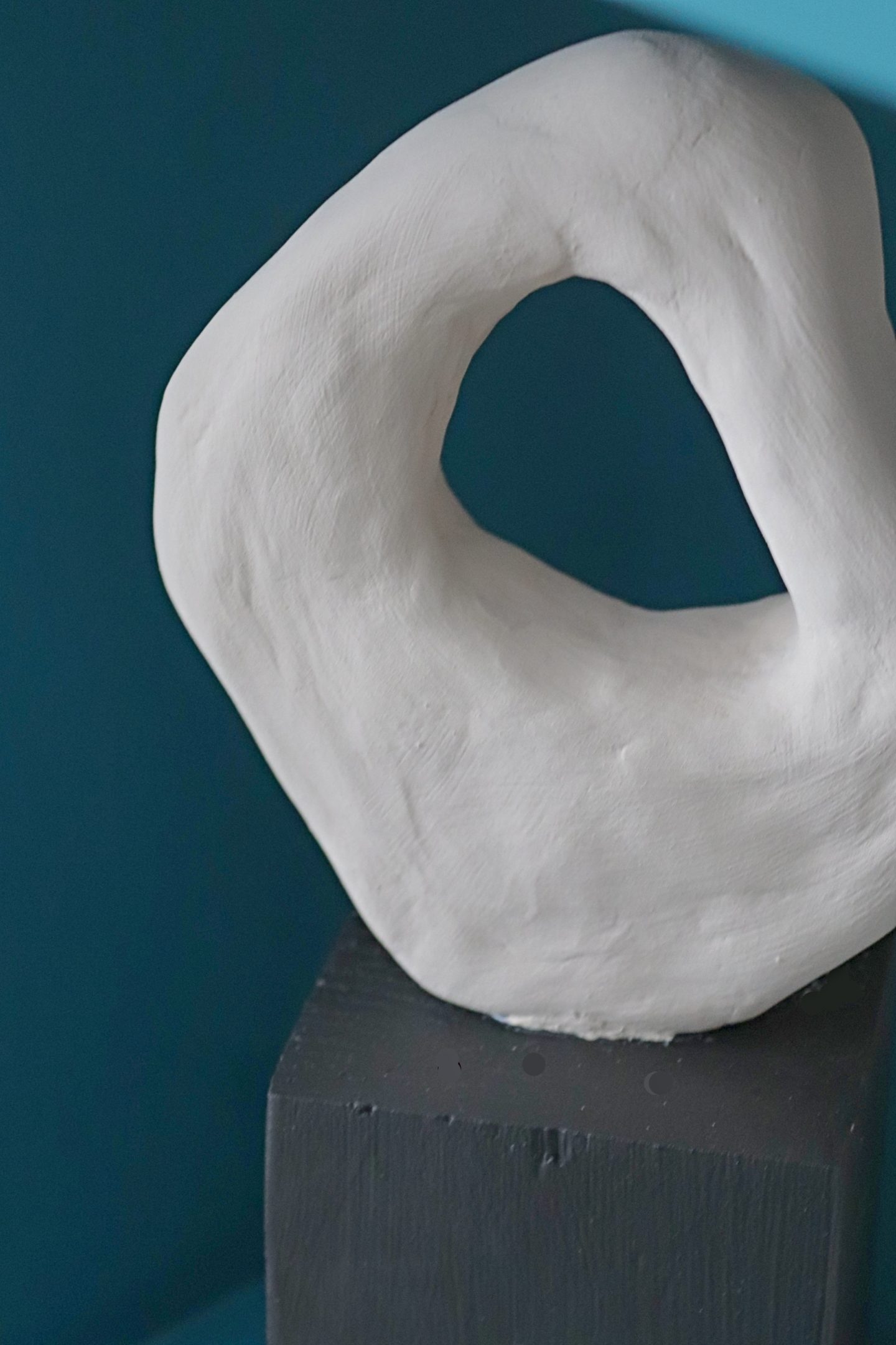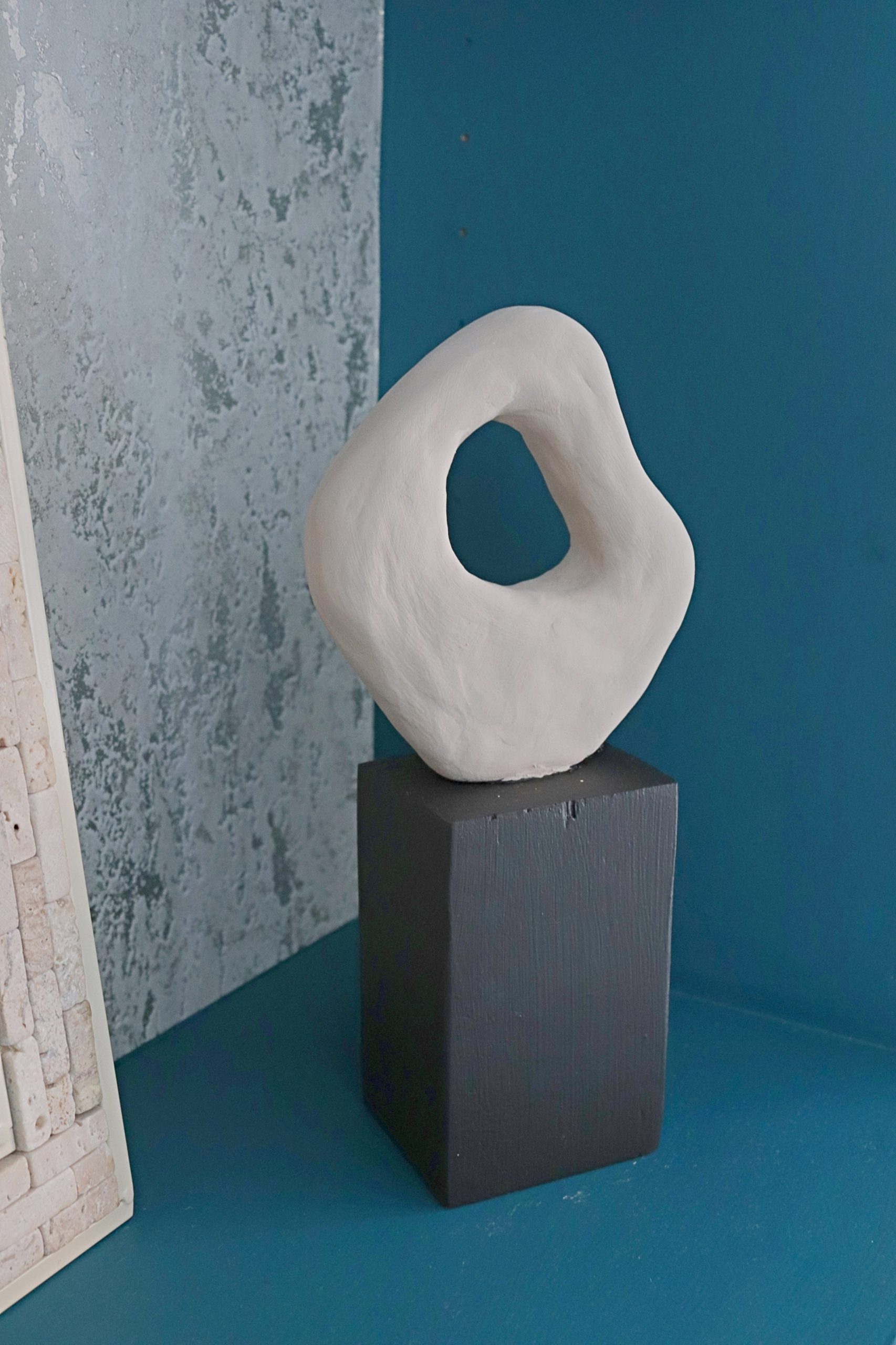 I was so so happy with how this turned out! I haven't had chance to style it up properly yet but it will live on my living room shelves. I literally made this with £3 worth of clay. I already had the wood and both paints used had been bought for other projects. I don't think that's bad for a unique piece of home décor. How do you think this HM Home inspired sculpture compares to the original?
Lianne x
Pin my HM Home inspired sculpture to save it for later!