You might know that as well as running this blog and working part time I also run a cake decorating business from home. MBD Cakes has been up and running since September and although I wish that everyone could afford a beautiful bespoke cake (from me of course 😉 ) that is obviously not the case. So today I'm sharing a fun and relatively easy cake that you can make yourself for a birthday or special occasion. Here is my Raspberry and Chocolate Melting Ice Cream Cake.
This post contains affiliate links, find out what that means here.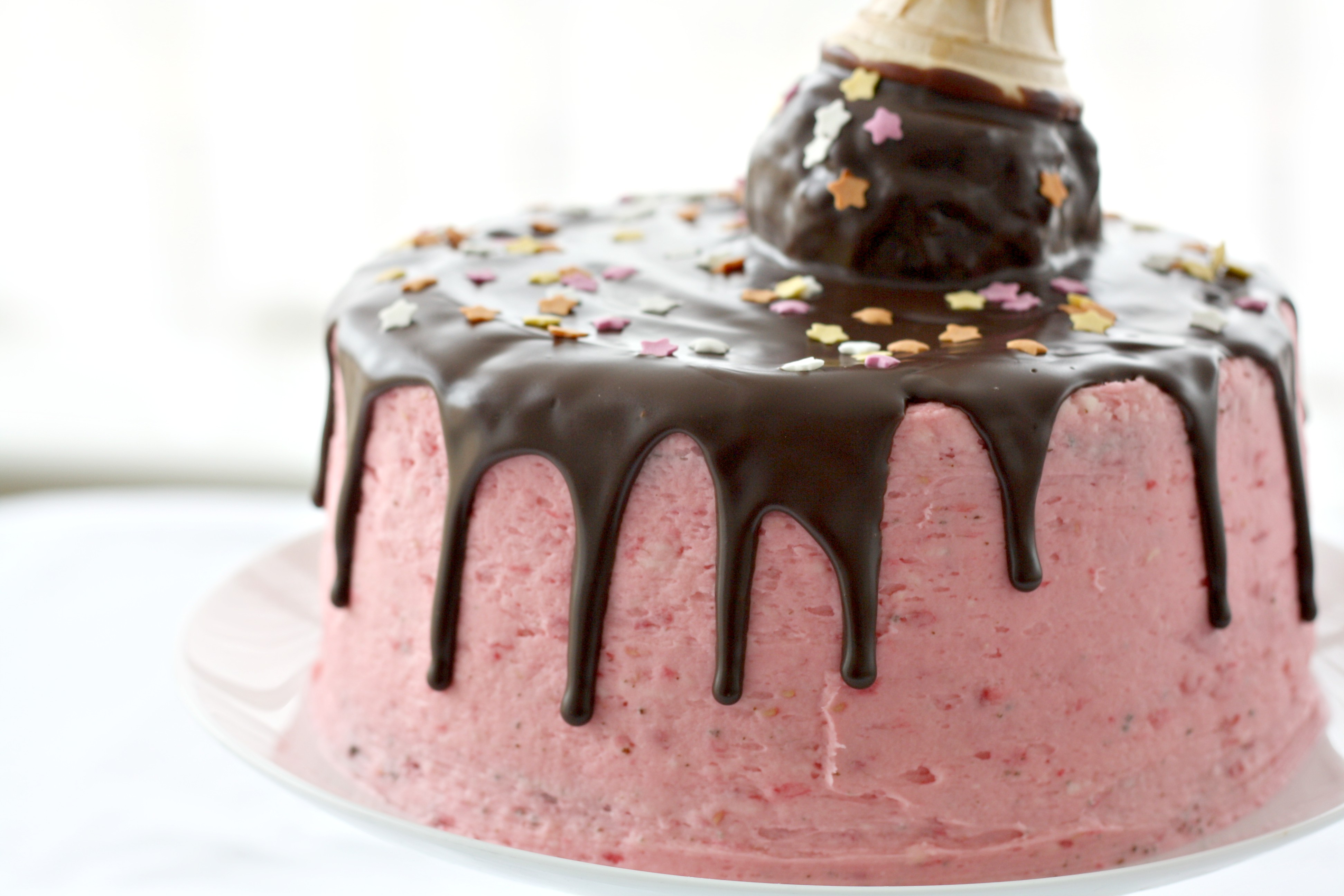 I saw one of these cakes a while back and I've been wanting to make my own for ages because I think they just look so fun! The cake inside is my favourite chocolate cake recipe and the buttercream is flavoured with fresh raspberries that give it a gorgeous pink colour. If you were making this cake for a male who isn't a big fan of the colour pink, you could use vanilla buttercream (if you need a recipe for vanilla buttercream you can double the recipe I used for my Very Vanilla Cupcakes) and colour it using food colouring.
First I will share my step by step instructions and tips on how to decorate this cake and then I'll add the recipe 🙂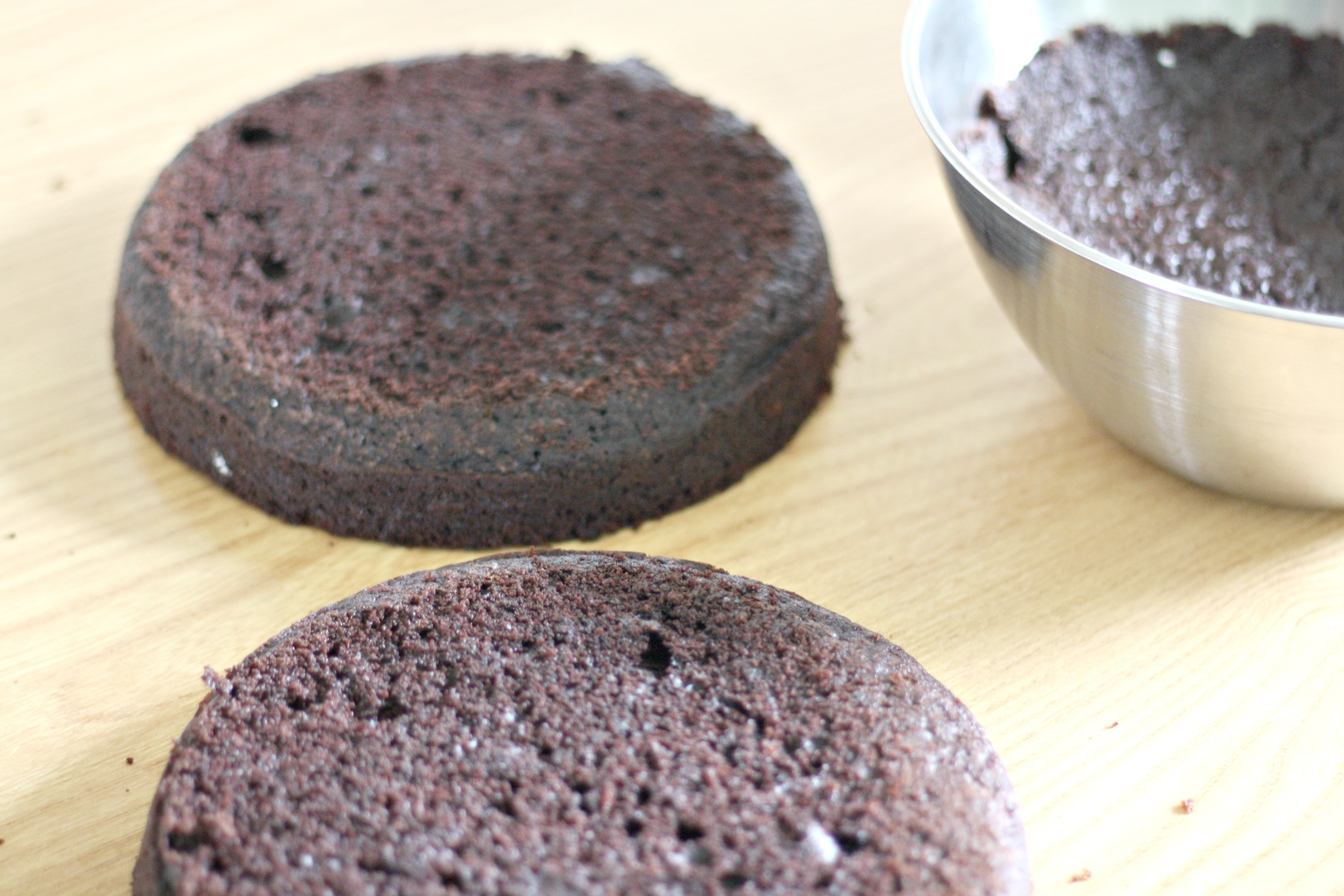 Once your cake is baked (you need three layers baked in 8 inch cake tins) and cooled, level off the tops of the cakes, keeping the scraps. Put them in a bowl to one side.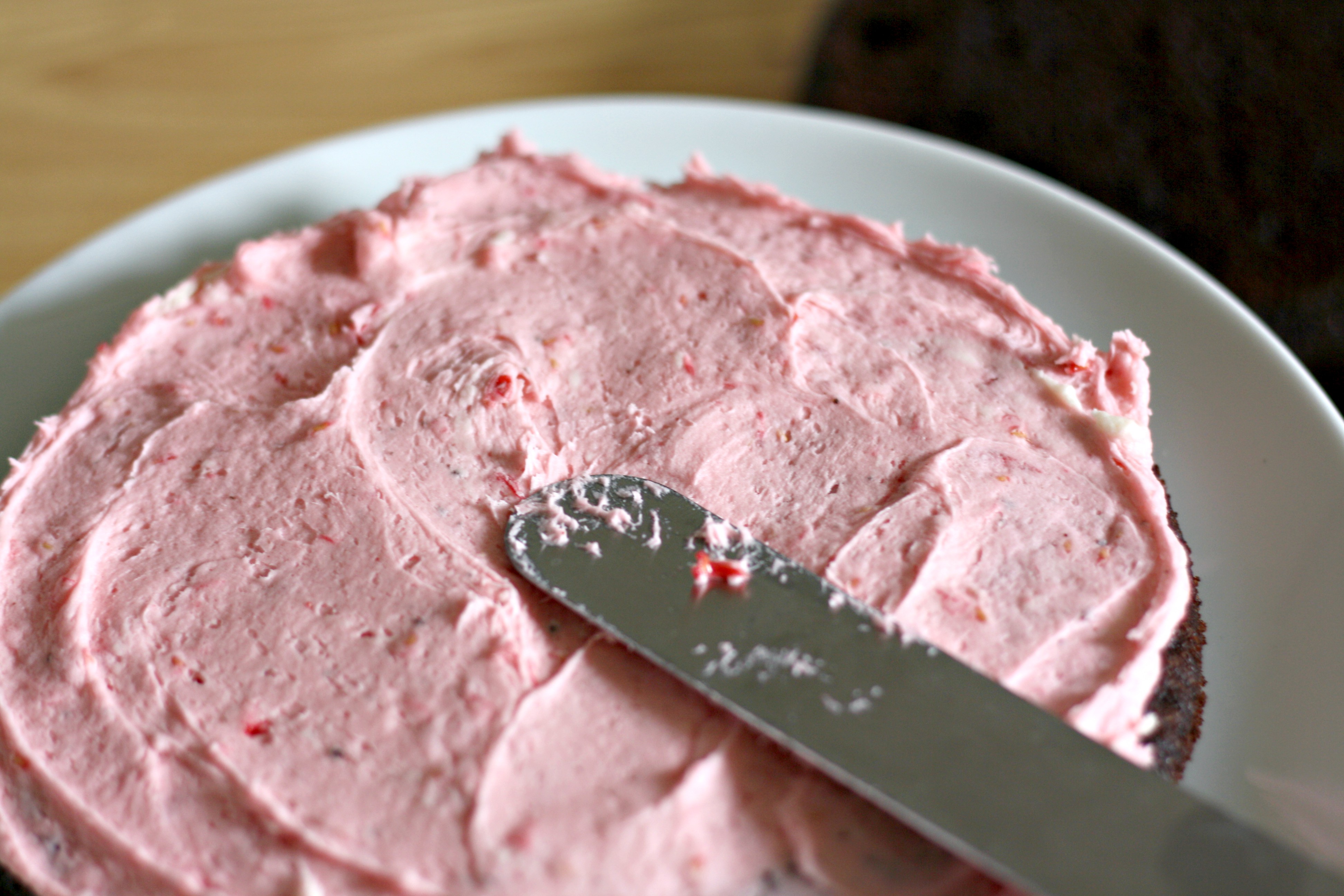 Layer up your cake and using an off set spatula, fill it with your buttercream.
Use your off set spatula again to cover the top and sides of your cake in the buttercream. Getting this looking smooth takes a little bit of time and practice. If it's the first time you have ever covered a cake don't stress too much about it being perfect!
Crumble up the scraps you cut off to level the cakes and stir in a little buttercream. You just need enough so that the crumbs stick together and you can form a ball.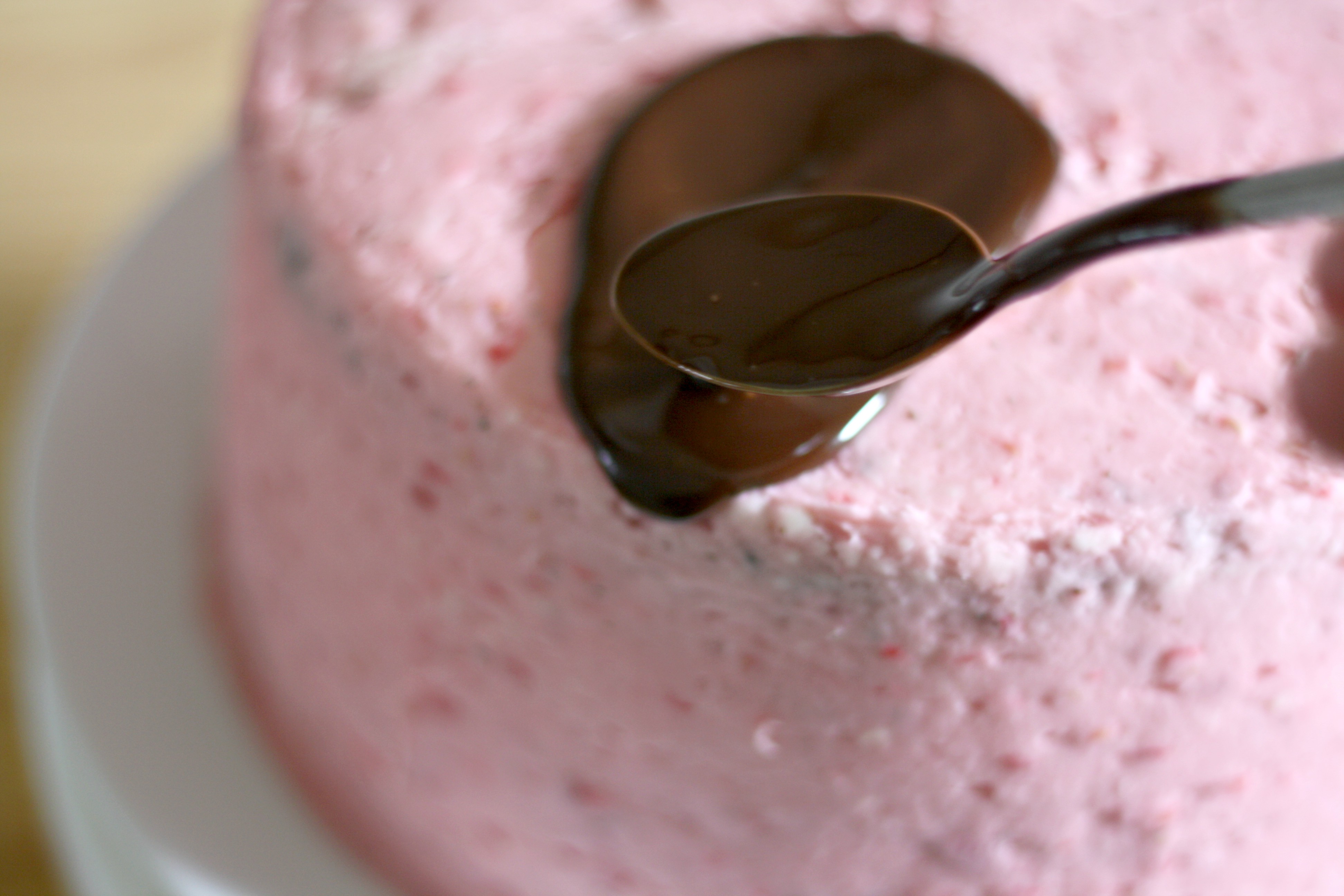 Next add the ganache to the top of the cake. Spoon it on, a teaspoon at a time, around the edge using the spoon to push it over the side so that it runs down. Slowly work your way around the edge of the cake. And then fill in the middle, be sure to leave enough ganache to cover your ice cream cone.
Take your ice cream cone and fill it with your cake crumb and buttercream mixture.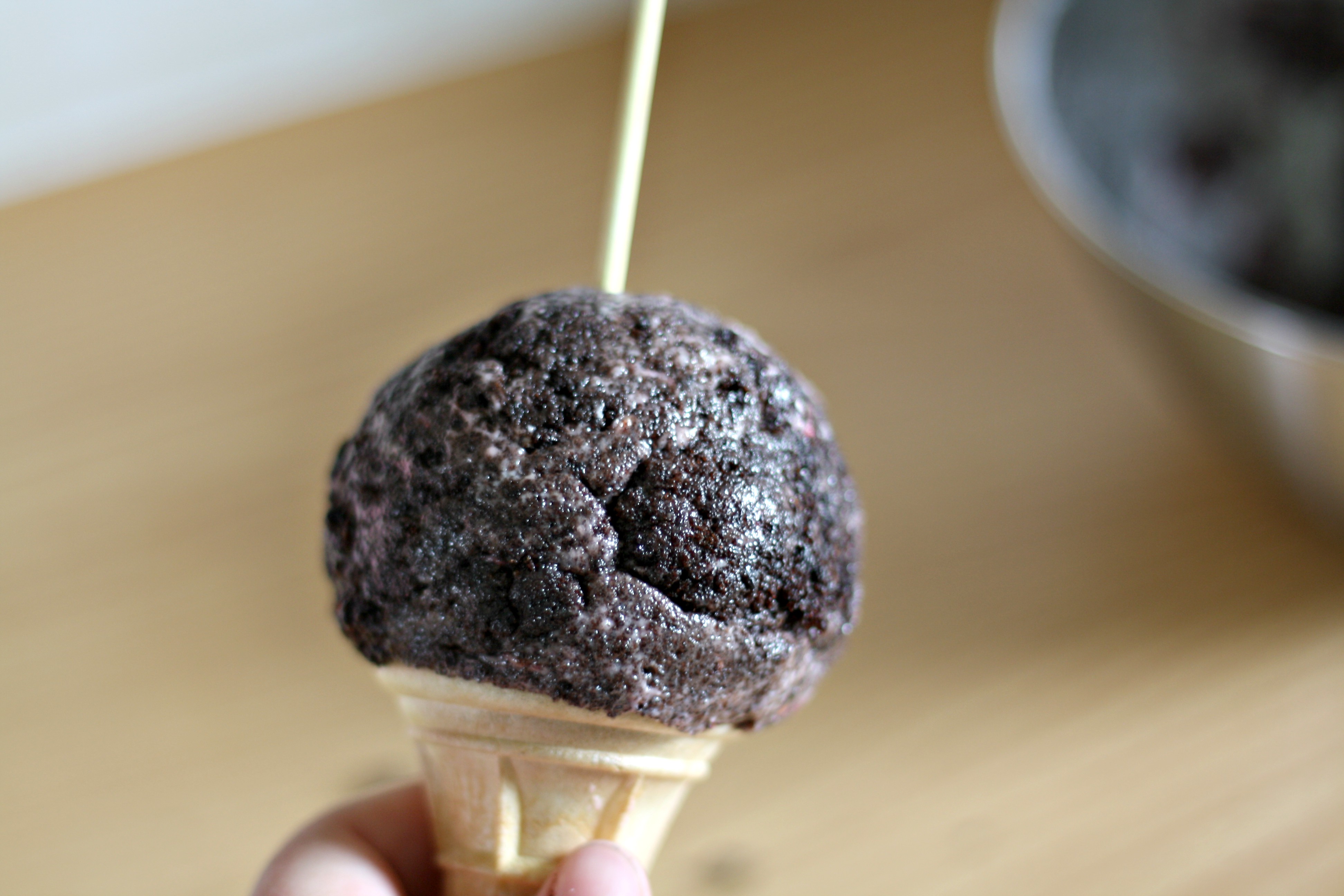 Form a ball with the mixture and place it on top of the cone (so it looks like an ice cream). Then add a skewer into the centre so it goes down into the cone but still sticks out the top of the 'ice cream'.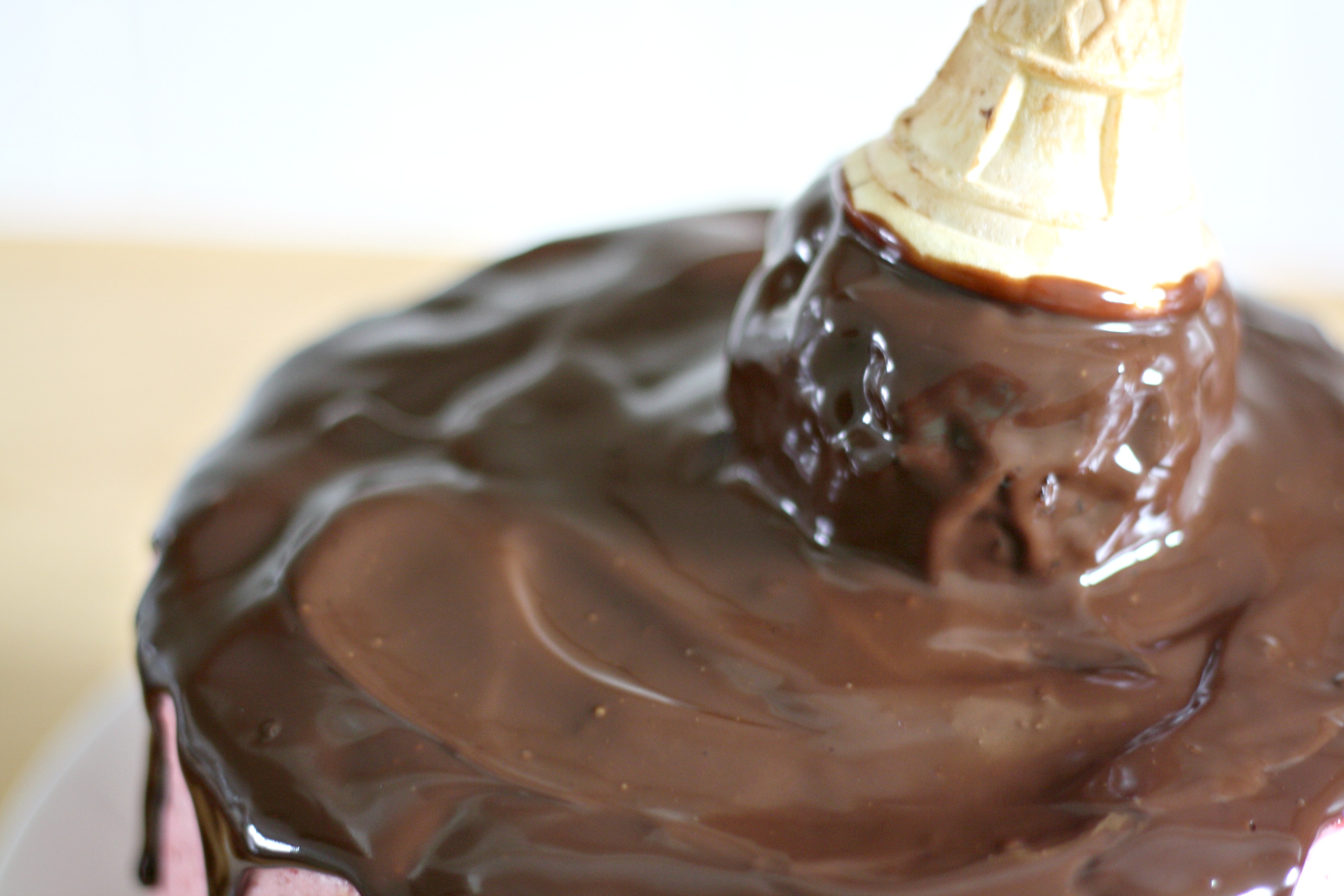 Insert this into the cake, upside down, off centre, at a slight angle. Then, using the remaining ganache, spoon it around the 'ice cream' part of the cone. Add some sprinkles to the cone and around the top, then place it in the fridge to set the ganache. Keep it refrigerated until you are ready to serve.
Items I used to make this cake: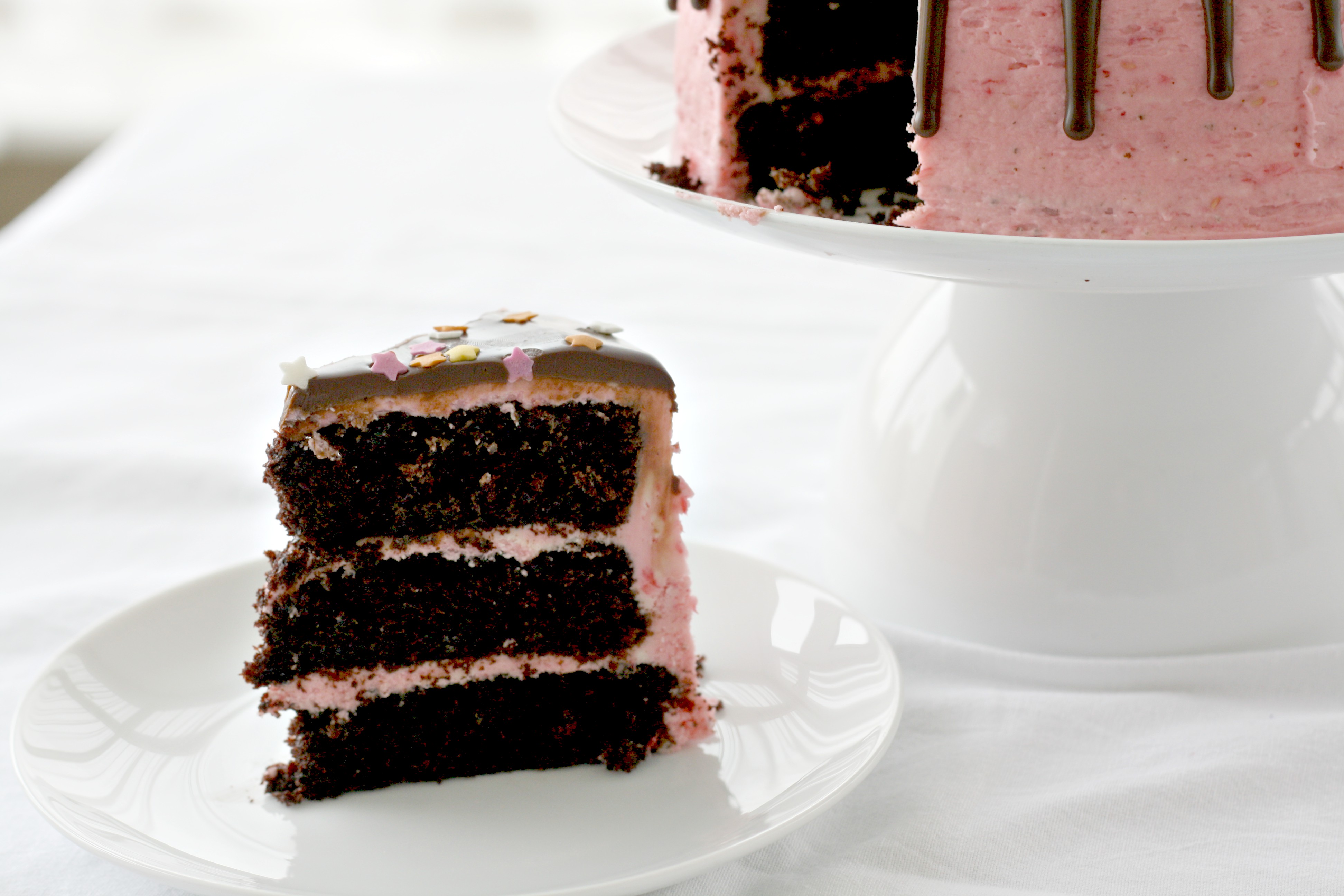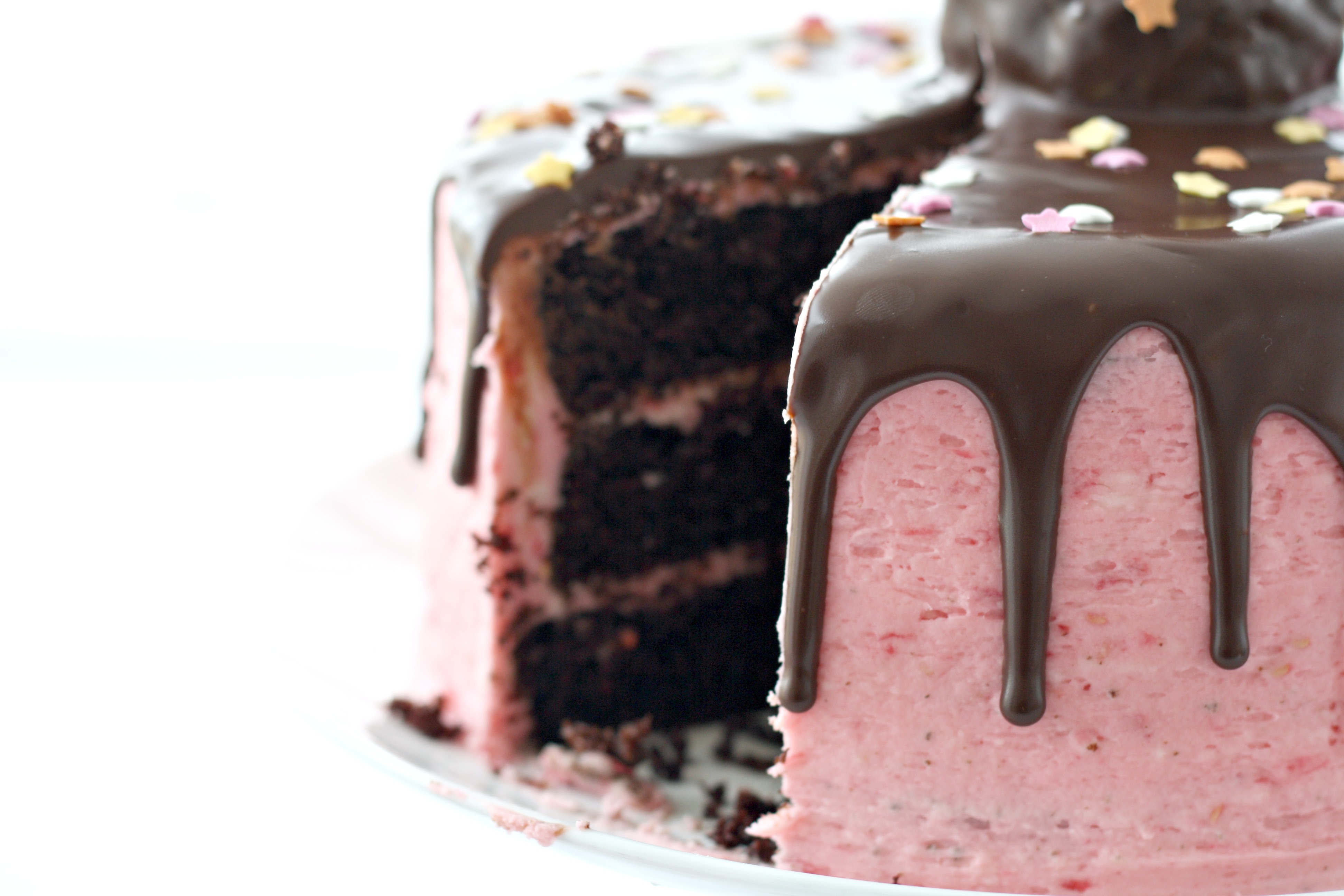 Also just to add, I decorated the cake straight onto the dish I was going to serve it on. I find this easiest then I don't have to worry about needing a cake board. Let me know if you give this Raspberry and Chocolate Melting Ice Cream Cake a try! You can tag me and follow along on my social media Facebook, Instagram and Twitter I would love to see if you've made this, or any of my projects and recipes for yourself!!
Lianne x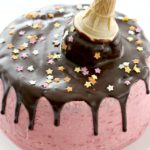 Raspberry and Chocolate Melting Ice Cream Cake
Ingredients
For the cake
2

cups (250g)

plain flour

2

cups (400g)

sugar

2

teaspoons

bicarbonate of soda

3/4

cups (75g)

cocoa powder

1

cup (240ml)

vegetable oil

1

cup (240ml)

sour cream

3

eggs

1

cup (240ml)

hot coffee
For the buttercream
250

g (1 cup)

unsalted butter

125

g (3/4 cup)

vegetable fat (shortening)

750

g (6 cups)

icing sugar

100

g

raspberries
For the ganache
100

g

dark chocolate

100

ml

double cream
Extra ingredients
1

ice cream cone

sprinkles
Instructions
To make the cake
Preheat your oven to 180c/160c fan oven and grease and line 3 8 inch cake pans.


In a large bowl sift in the flour, cocoa and bicarbinate of soda and then mix in the sugar. In a separate bowl add the sour cream, oil, coffee and eggs and whisk together.

Pour the wet ingredients into the dry ingredients and mix until combined. Divide the mix between the three tins and bake in the oven for 30 mins or until a skewer inserted in the centre comes out clean. Leave them to cool.
to make the buttercream
In the bowl of your mixer add the butter and the vegetable fat, beat together until well combined

Add the icing sugar in two batches, beat for 4-5 minutes to get a light and fluffy buttercream.

Beat in the raspberries, if you prefer you could blend then sieve the raspberries first to remove the seeds but I just added them straight to the mixer. Mix until the buttercream is nice and pink.
To make the ganache
In a small microwavable bowl add the double cream and dark chocolate. heat for one minute and then stir until smooth and chocolatey.
To assemble the cake
Please read the post above for step by step instructions on how to assemble your Raspberry and Chocolate Melting Ice Cream Cake. Enjoy!
Pin my Raspberry and Chocolate Melting Ice Cream Cake to save it for later!