This is my first cupcake post on the blog so I thought I would start with your basic vanilla cupcake. Except these are my very special, Very Vanilla Cupcakes!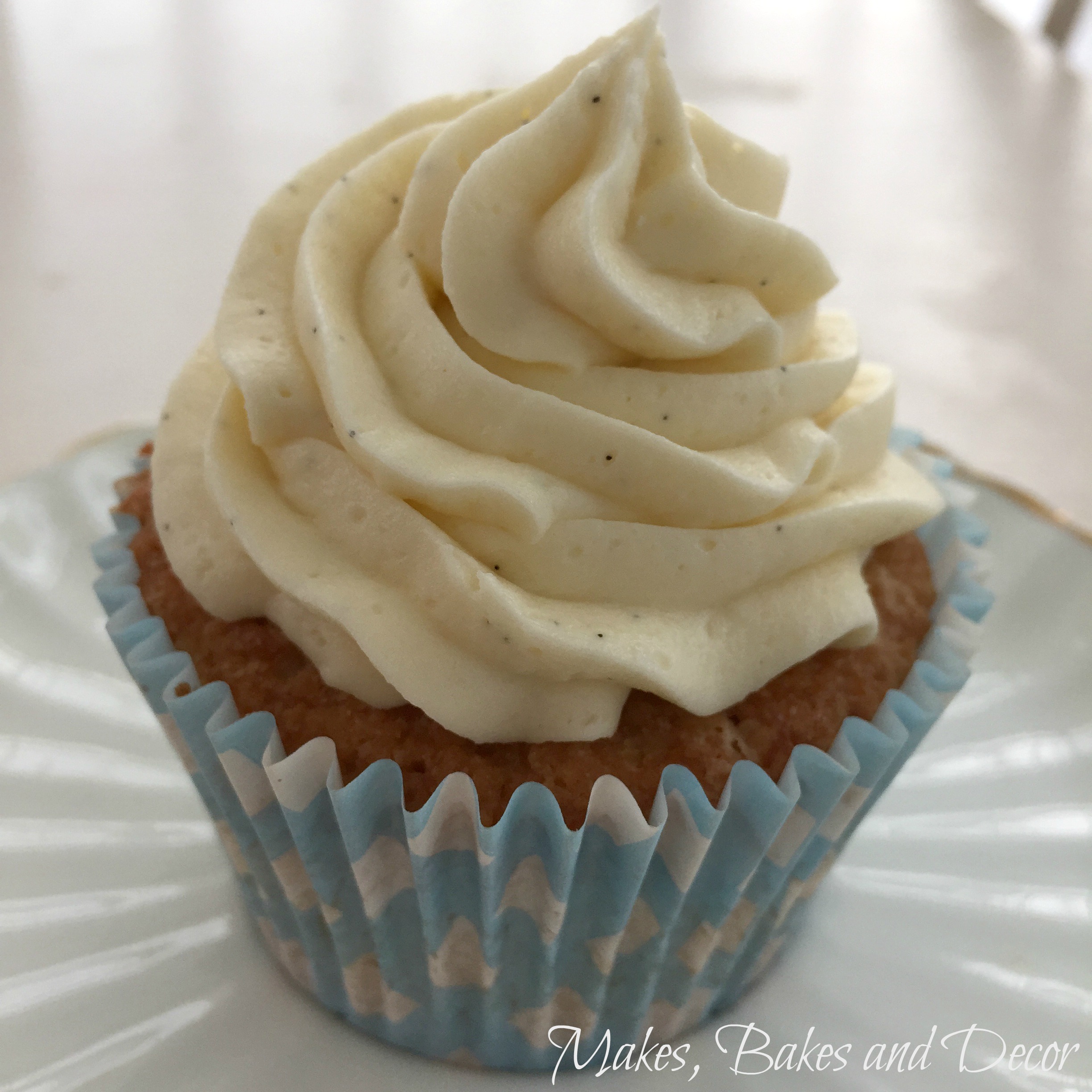 Can you see the vanilla in the buttercream? That is what makes these cupcakes, very vanilla cupcakes. I use vanilla essence and a vanilla pod in the cake and the buttercream! Can you handle that much yummy vanilla flavour?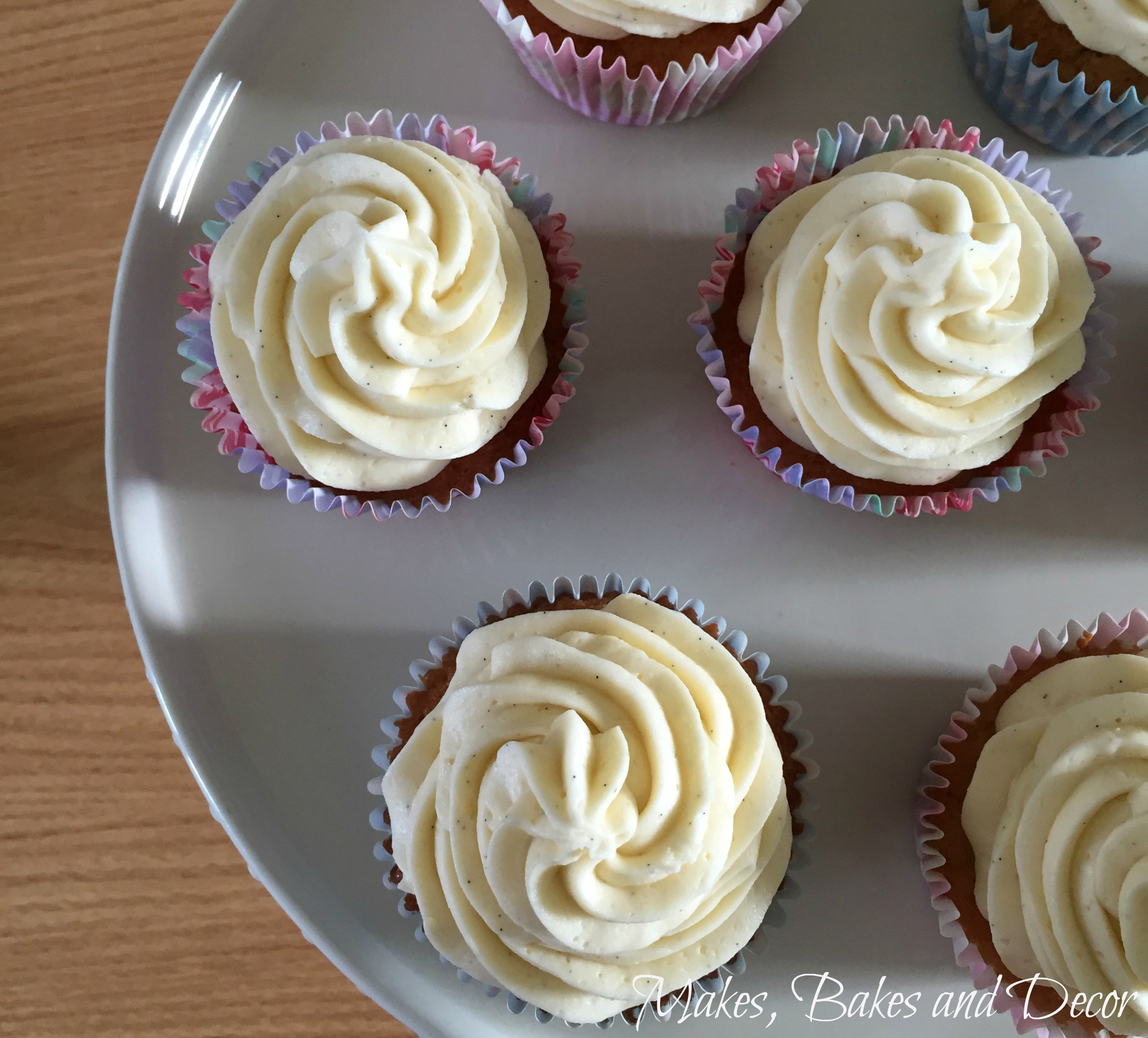 I decided these cupcakes would be an excellent place to start because they use a basic 12 cupcake recipe. You could easily make any cupcake starting from here by just adding different flavours. For example you could add cocoa powder to make chocolate or you could add some caramel to make yummy caramel cupcakes.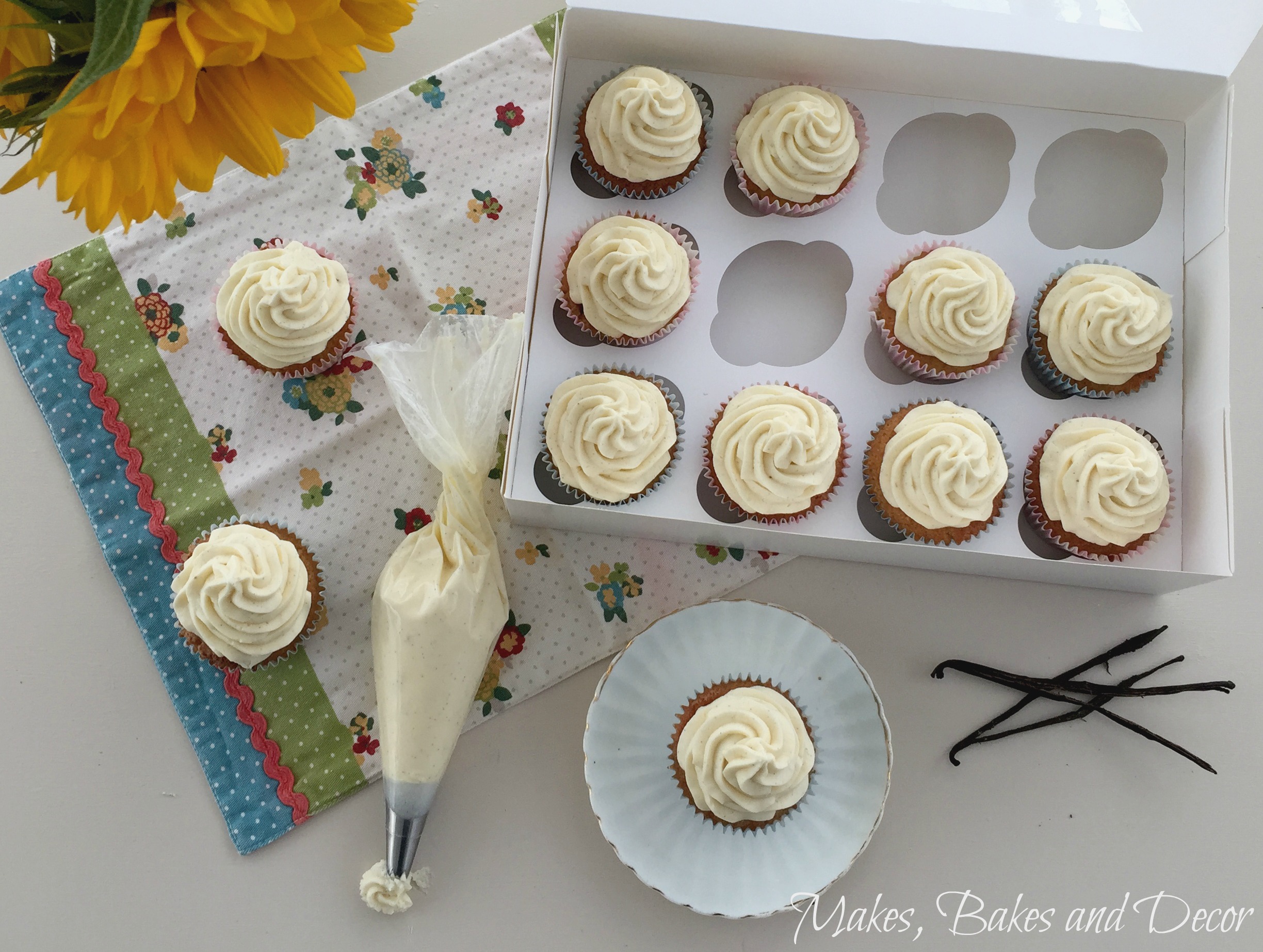 This is also a good recipe if you are wanting to make decorated cupcakes. I often give boxes of cupcakes as a gift, you can do that simply, like in the picture above or if you do like to cake decorate you can go as fancy as you like!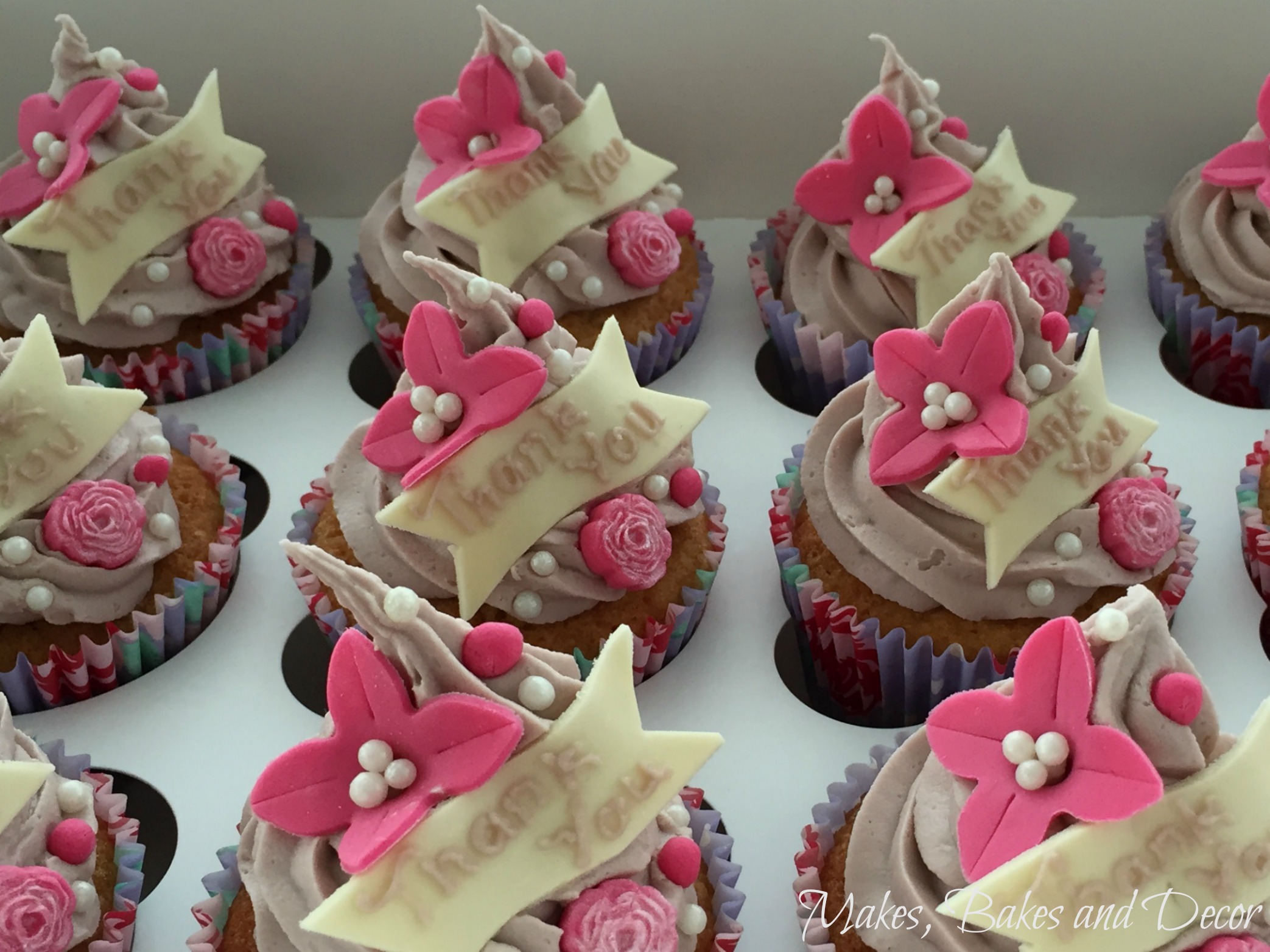 The cupcakes above are my Very Vanilla Cupcakes decorated and given as a thank you gift.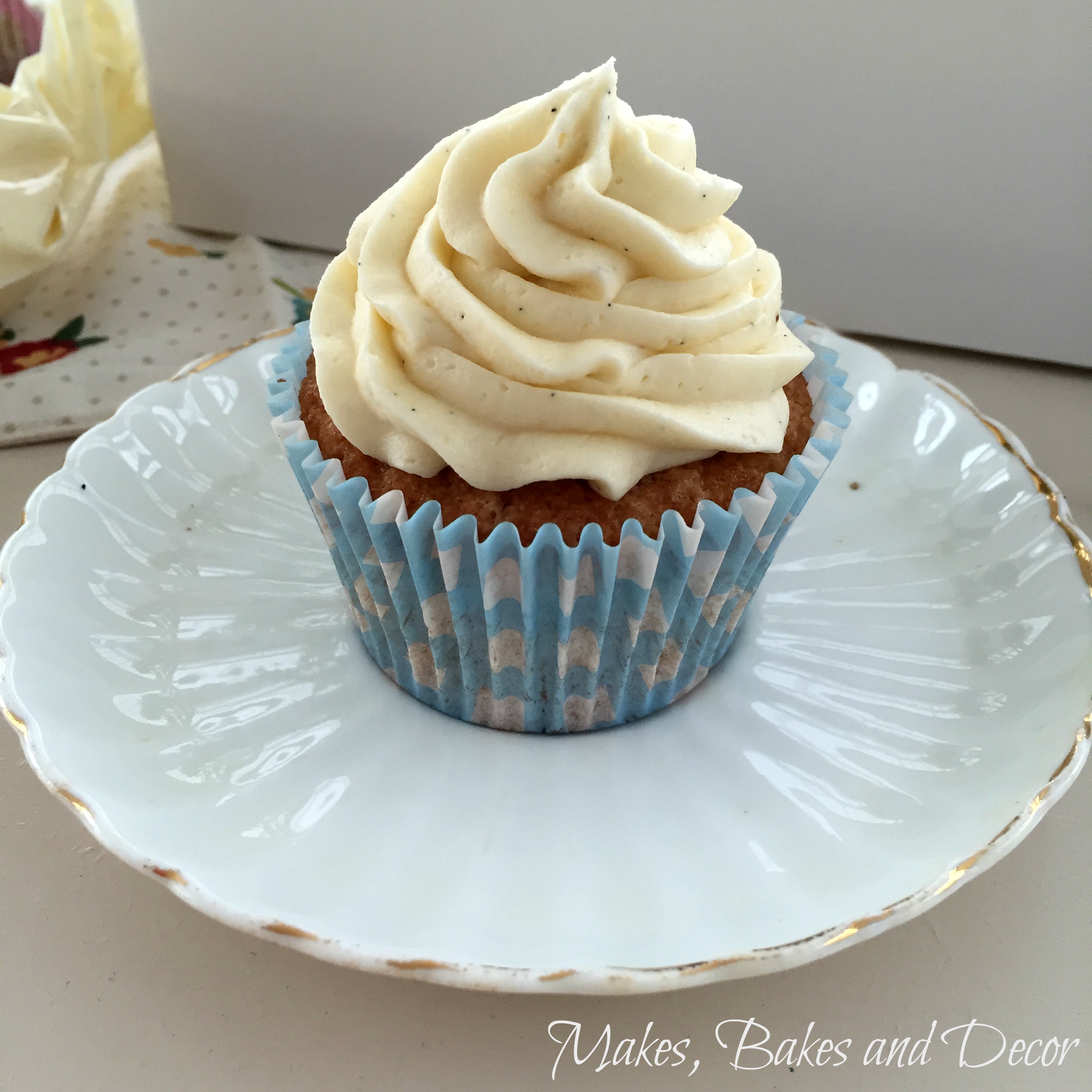 Now that I've rambled on for a while I will share the recipe with you. 🙂 These really are the best vanilla cupcakes. I hope you enjoy making the recipe below, let me know what you think!
Lianne x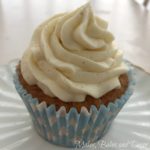 Very Vanilla Cupcakes
Ingredients
For the cupcakes
175

g

unsalted butter

175

g

light brown sugar

you can use regular caster sugar if you prefer

3

eggs

175

g

self-raising flour

2

tbsp

milk

1

tsp

vanilla essence

seeds of one vanilla pod
For the buttercream
200

g

unsalted butter

400

g

icing sugar

2-3

tbsp

milk

1

tsp

vanilla extract

seeds of one vanilla pod
Instructions
To make the cupcakes
Preheat the oven to 180c/160c fan oven and line a 12 serving muffin pan with muffin/large cupcake cases.

Put the butter and sugar into the bowl of your mixer and beat until smooth, add the eggs, vanilla extract and seeds and beat again until smooth and well combined.

Take the bowl from the mixer and fold in the flour, if the mix is a little thick fold in the milk.

Divide the mix between the cake cases and bake in the oven for 18-20 minutes or until a cocktail stick inserted in the centre comes out clean.

Leave to cool.
To make the buttercream
Beat your butter for a couple of minutes, slowly add the icing sugar until it's all mixed in. You might need to add the milk depending on the consistency, then add the vanilla extract and seeds. Beat for another 5 minutes, this might seem a long time but the longer you beat it the lighter and fluffier it is!
To assemble the cupcakes
Put the buttercream into a piping bag with a tip of your choice and pipe a pretty swirl onto each cake.

Eat and enjoy!
Pin Very Vanilla Cupcakes to save them for later!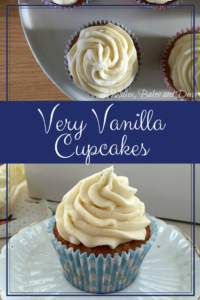 Follow Makes, Bakes and Decor on social media
Looking for more cupcake recipes? Why don't you follow my Cupcakes! board on Pinterest?
[bws_pinterest_widget type="board" width="360″ height="60″ thumbnail="60″ url="https://uk.pinterest.com/makesbakesdecor/cupcakes/"]
I've linked this post to The Sweet Inspiration Link Party hosted by