This is my first cupcake post on the blog so I thought I would start with your basic vanilla cupcake. Except these are my very special, Very Vanilla Cupcakes!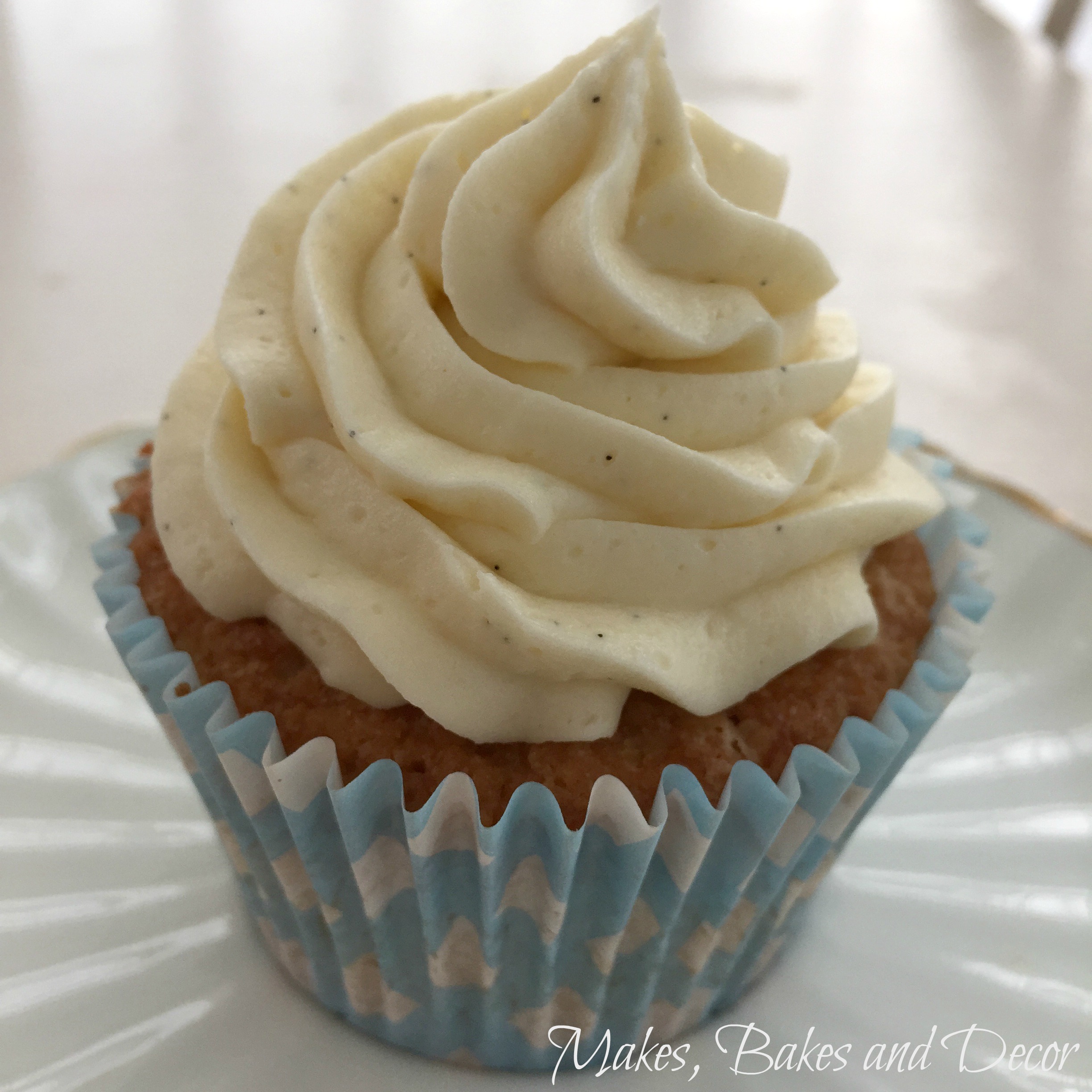 Can you see the vanilla in the buttercream? That is what makes these cupcakes, very vanilla cupcakes. I use vanilla essence and a vanilla pod in the cake and the buttercream! Can you handle that much yummy vanilla flavour?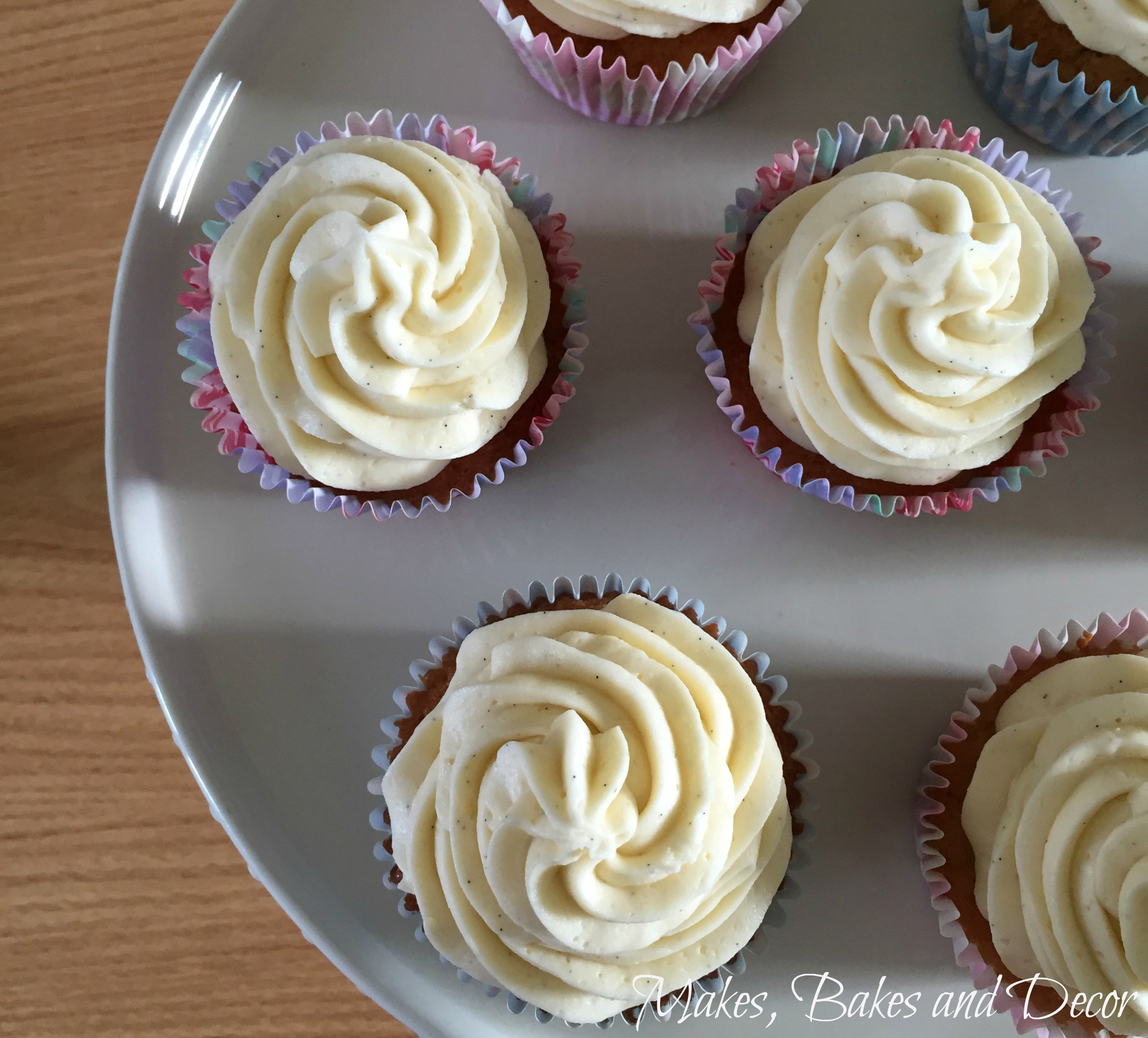 I decided these cupcakes would be an excellent place to start because they use a basic 12 cupcake recipe. You could easily make any cupcake starting from here by just adding different flavours. For example you could add cocoa powder to make chocolate or you could add some caramel to make yummy caramel cupcakes.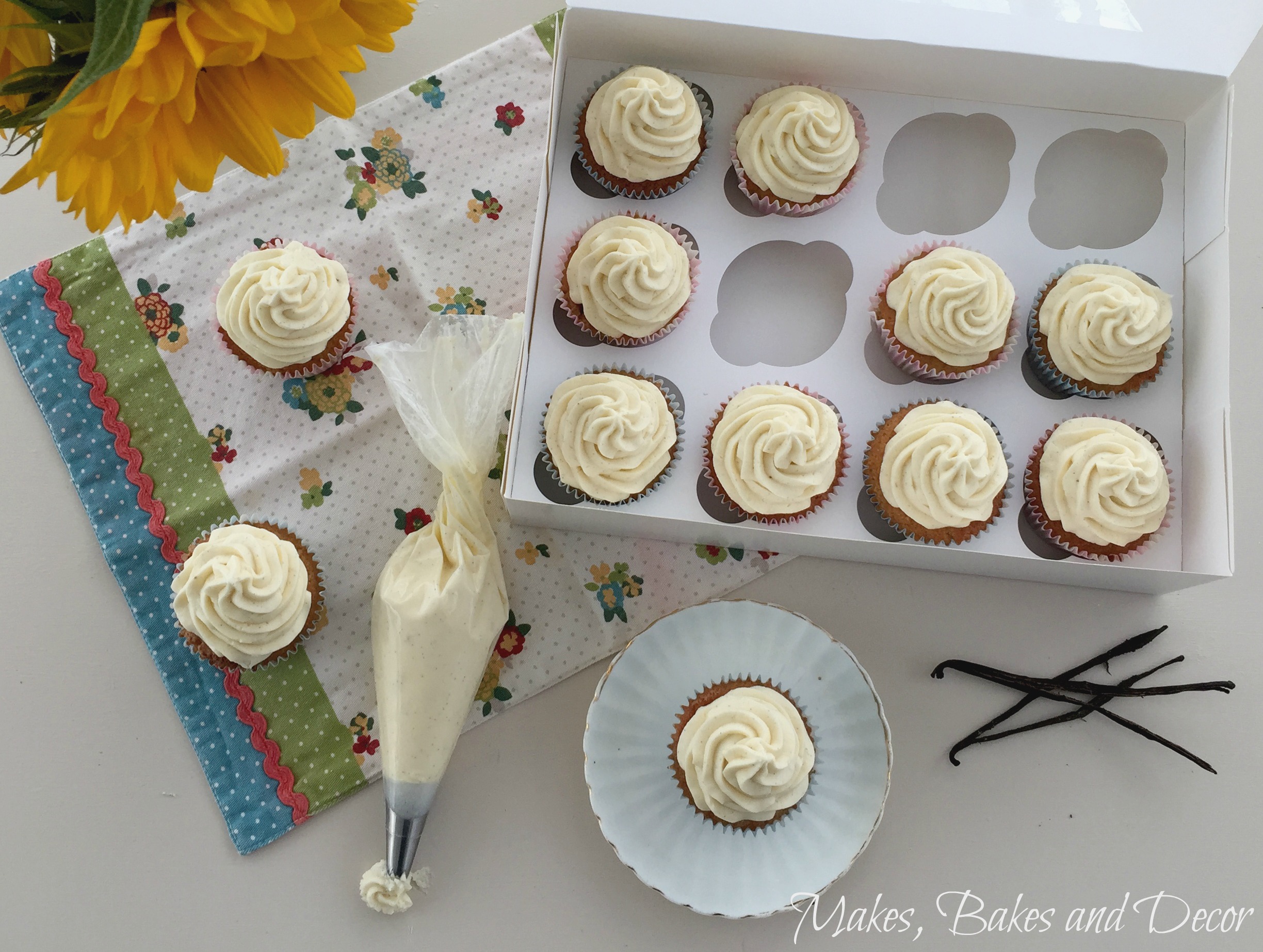 This is also a good recipe if you are wanting to make decorated cupcakes. I often give boxes of cupcakes as a gift, you can do that simply, like in the picture above or if you do like to cake decorate you can go as fancy as you like!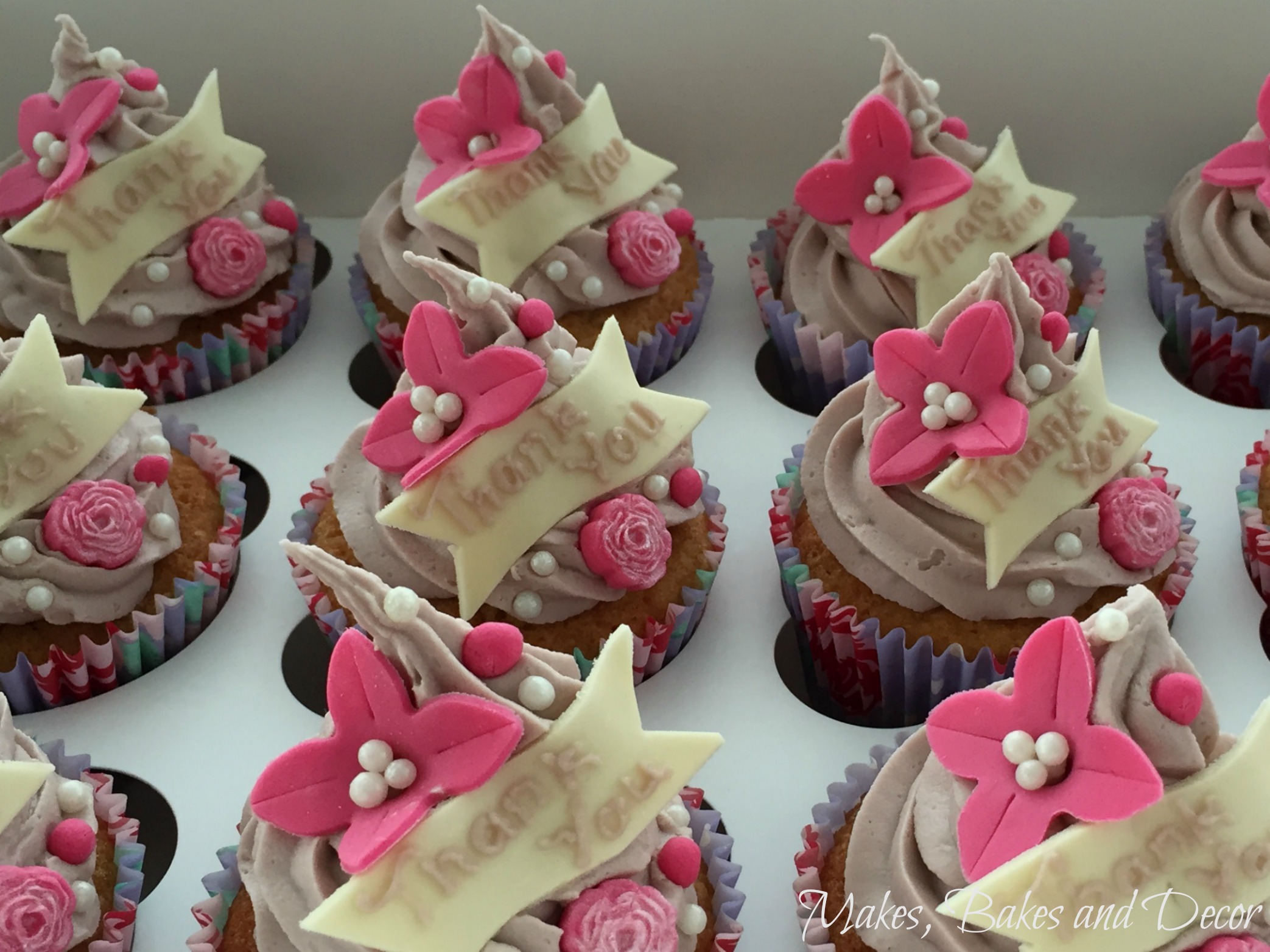 The cupcakes above are my Very Vanilla Cupcakes decorated and given as a thank you gift.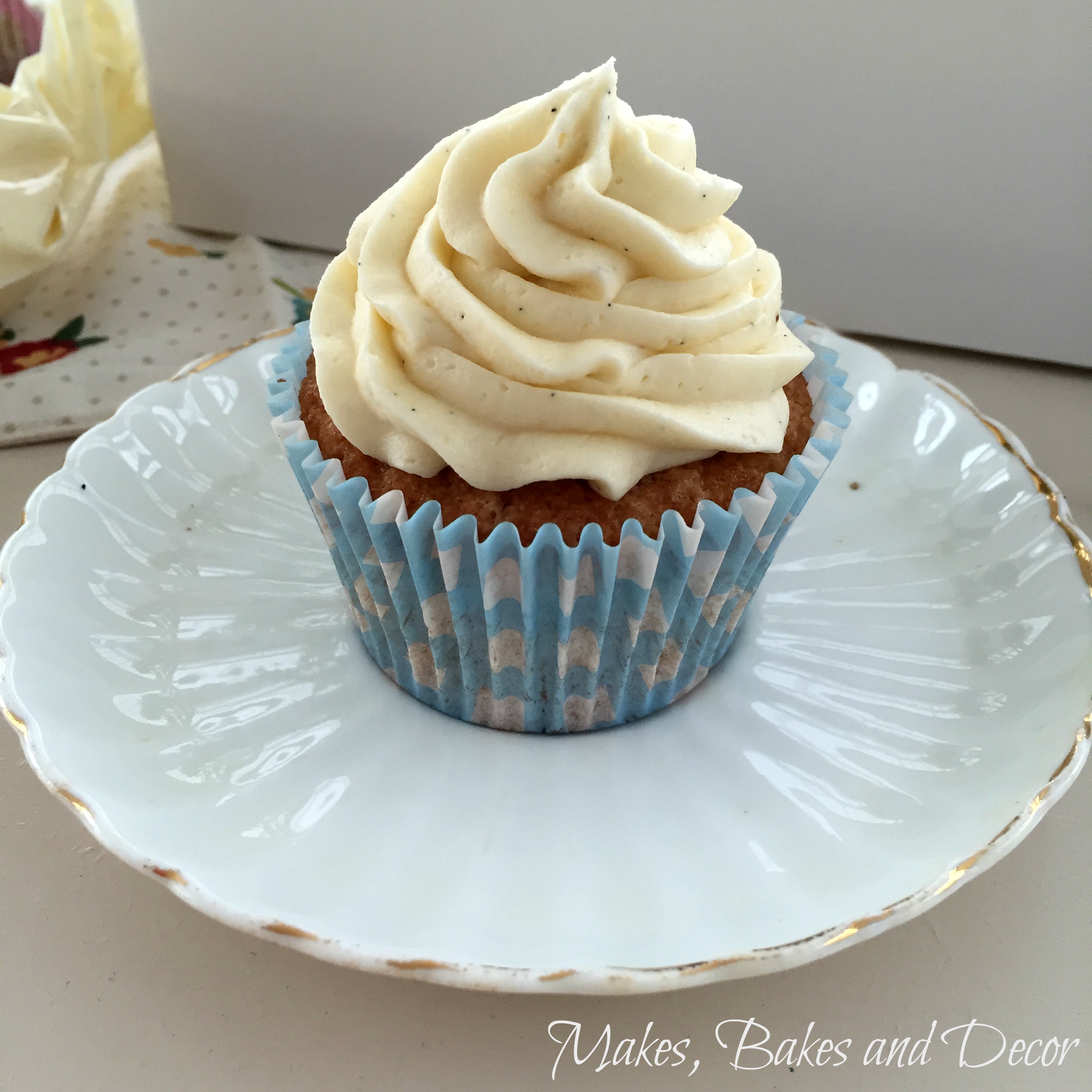 Now that I've rambled on for a while I will share the recipe with you. 🙂 These really are the best vanilla cupcakes. I hope you enjoy making the recipe below, let me know what you think!
Lianne x
Pin Very Vanilla Cupcakes to save them for later!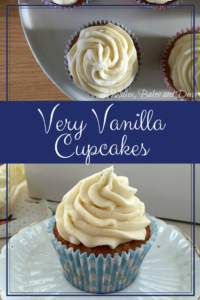 Follow Makes, Bakes and Decor on social media
Looking for more cupcake recipes? Why don't you follow my Cupcakes! board on Pinterest?
I've linked this post to The Sweet Inspiration Link Party hosted by