Welcome to my newest craft tutorial post! The blog was a little recipe heavy on the run up to Christmas so I want to be sharing more crafts and DIY with you this month. This String Art Frame Tutorial came to me while I was out shopping. I knew I wanted to do some string art without spending too much money. I was looking for some kind of board to use when I saw this frame in the shop and it came to me. I could decorate the frame using string art! I'm in love with the finished piece and want to make loads more in all different colours!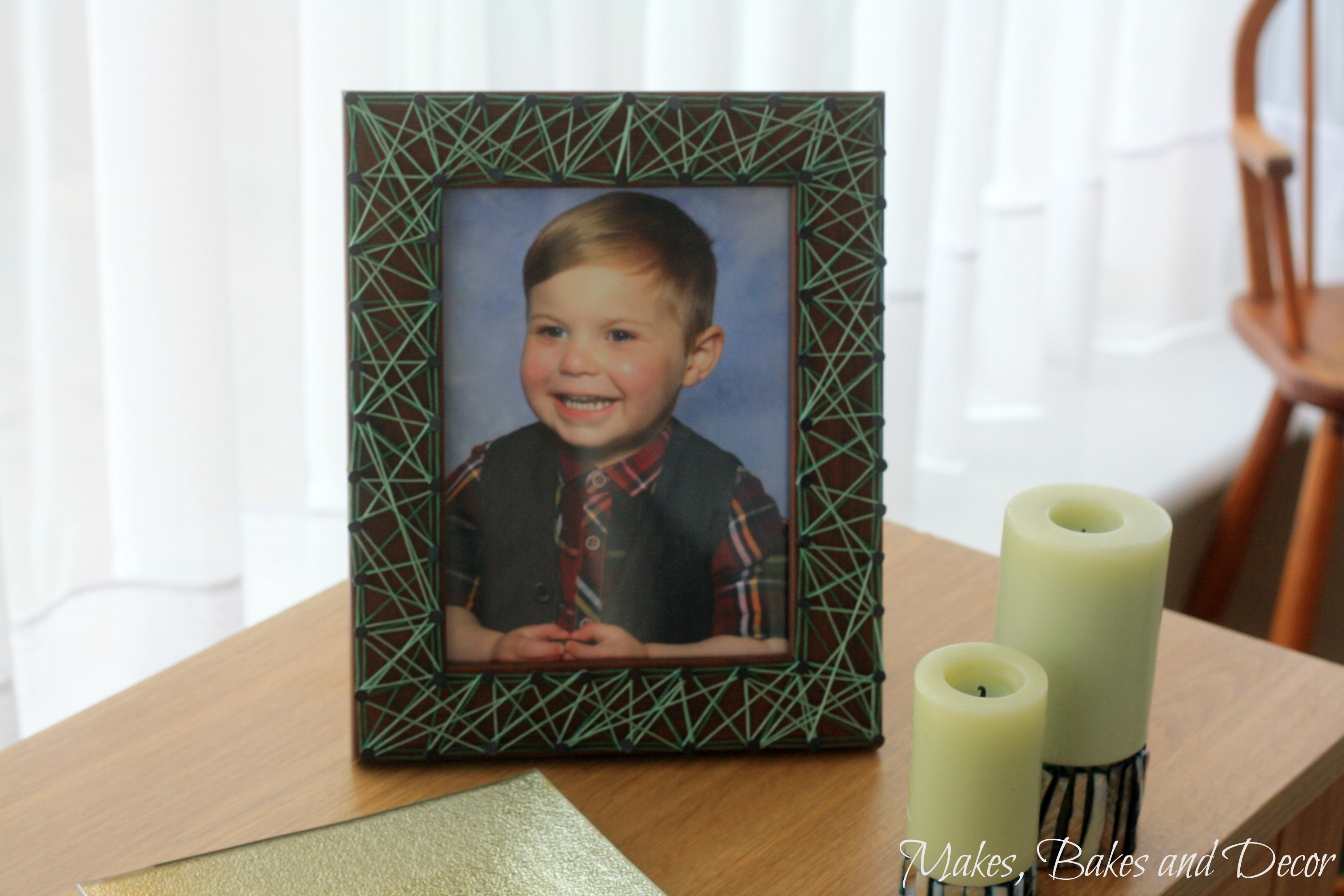 So what do you think? I love the green against the dark wood frame but the possibilities are endless, with different coloured frames (you could even paint a frame before you start if you wanted an unusual colour) and different coloured string. This is going to live in my office as the colours look really great in there. On another subject entirely, how cute is my gorgeous boy in this picture? This photo is about a year and a half old now so he still has his chubby baby cheeks in it!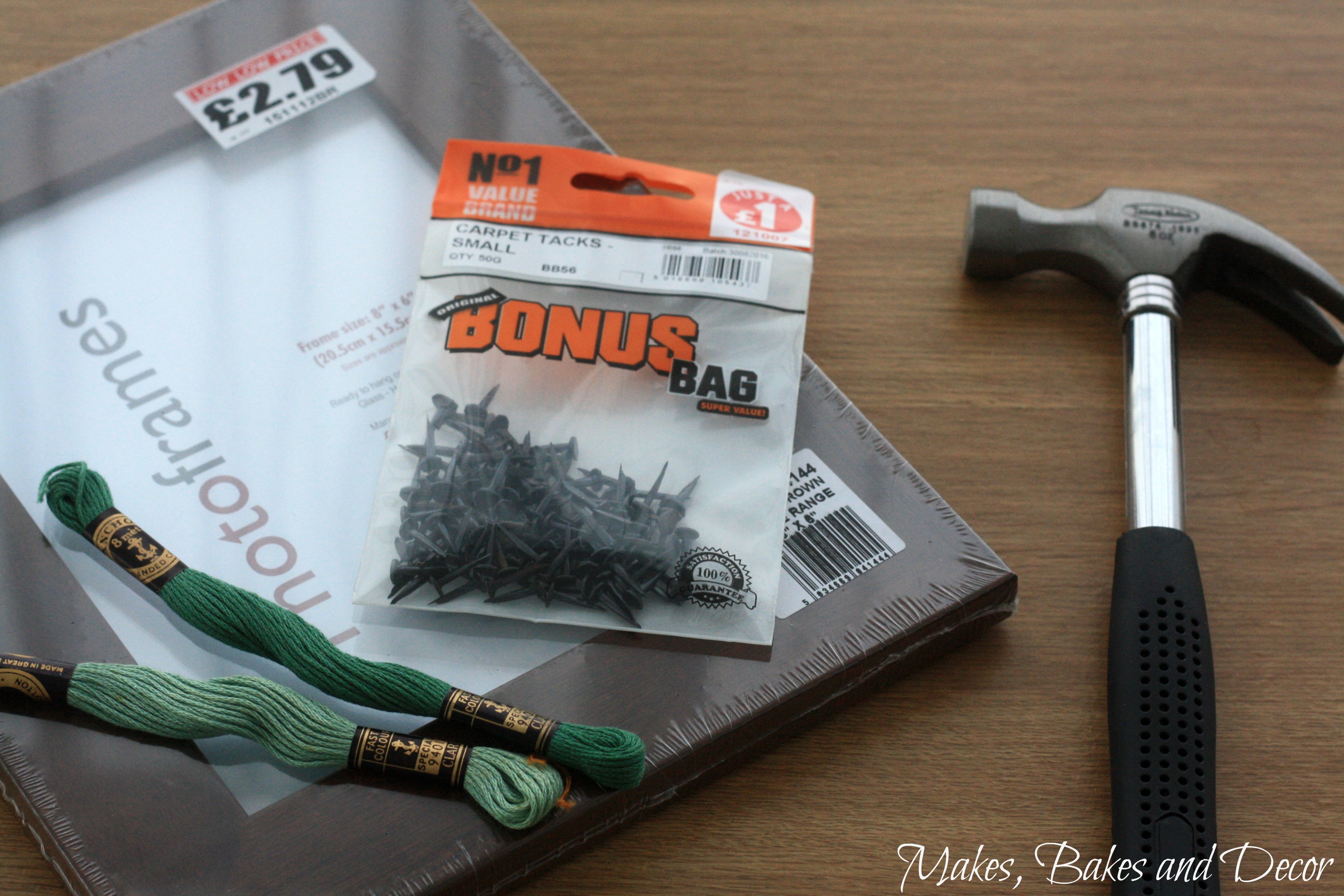 Let's start with our materials! I used:
A photo frame, it needs to be made of wood to be able to put the tacks in, this one was made of chipboard.
Tacks, I used carpet tacks as they were shorter so they didn't go all the way through and come out the other side.
Hammer.
Threads in a colour of your own choice, I used two contrasting colours but it's completely up to you!
A pencil and a ruler.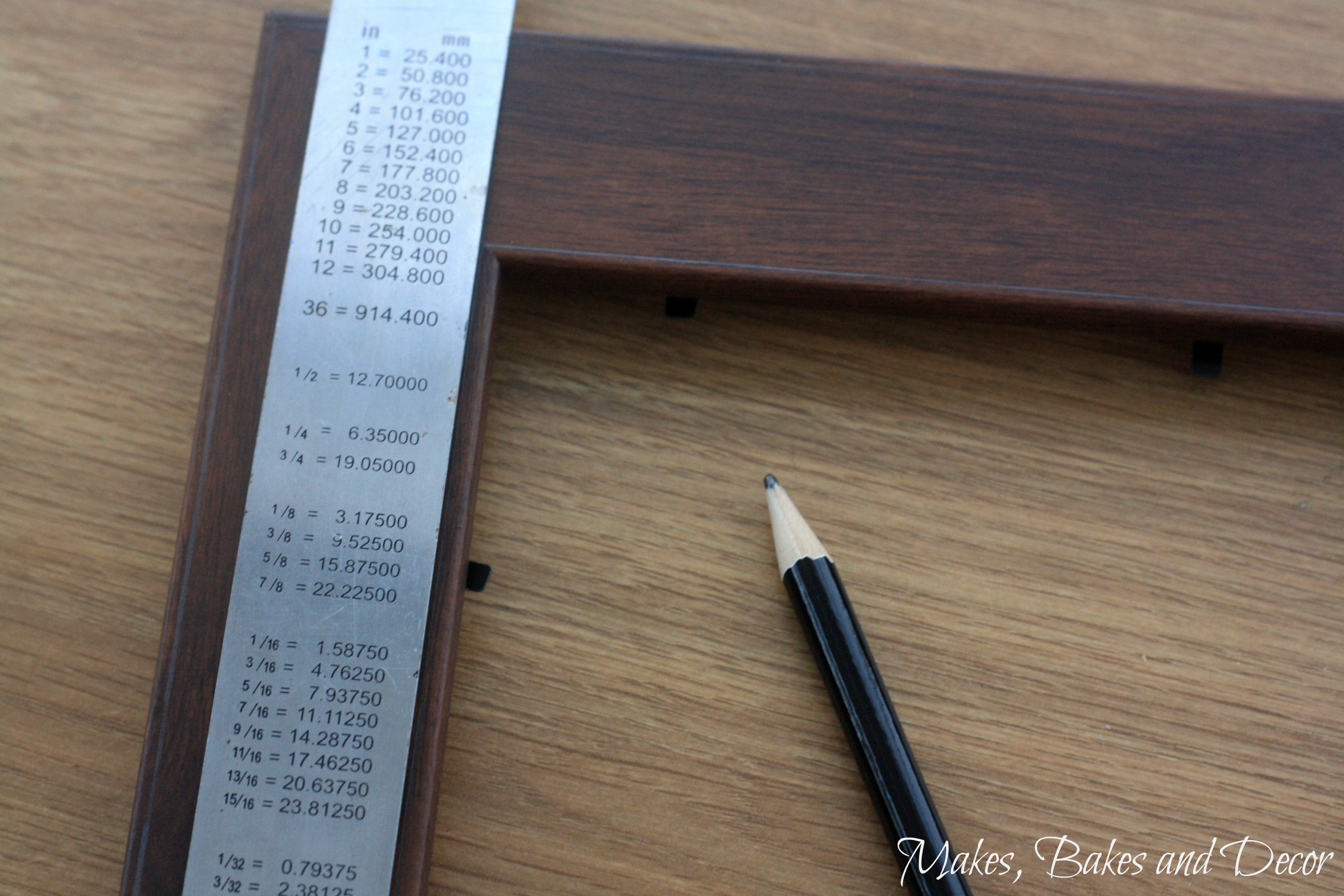 The first thing I did was take the back of and the glass out. Then I drew the lines on the inside and outside edge, where I wanted to put the tacks, in pencil.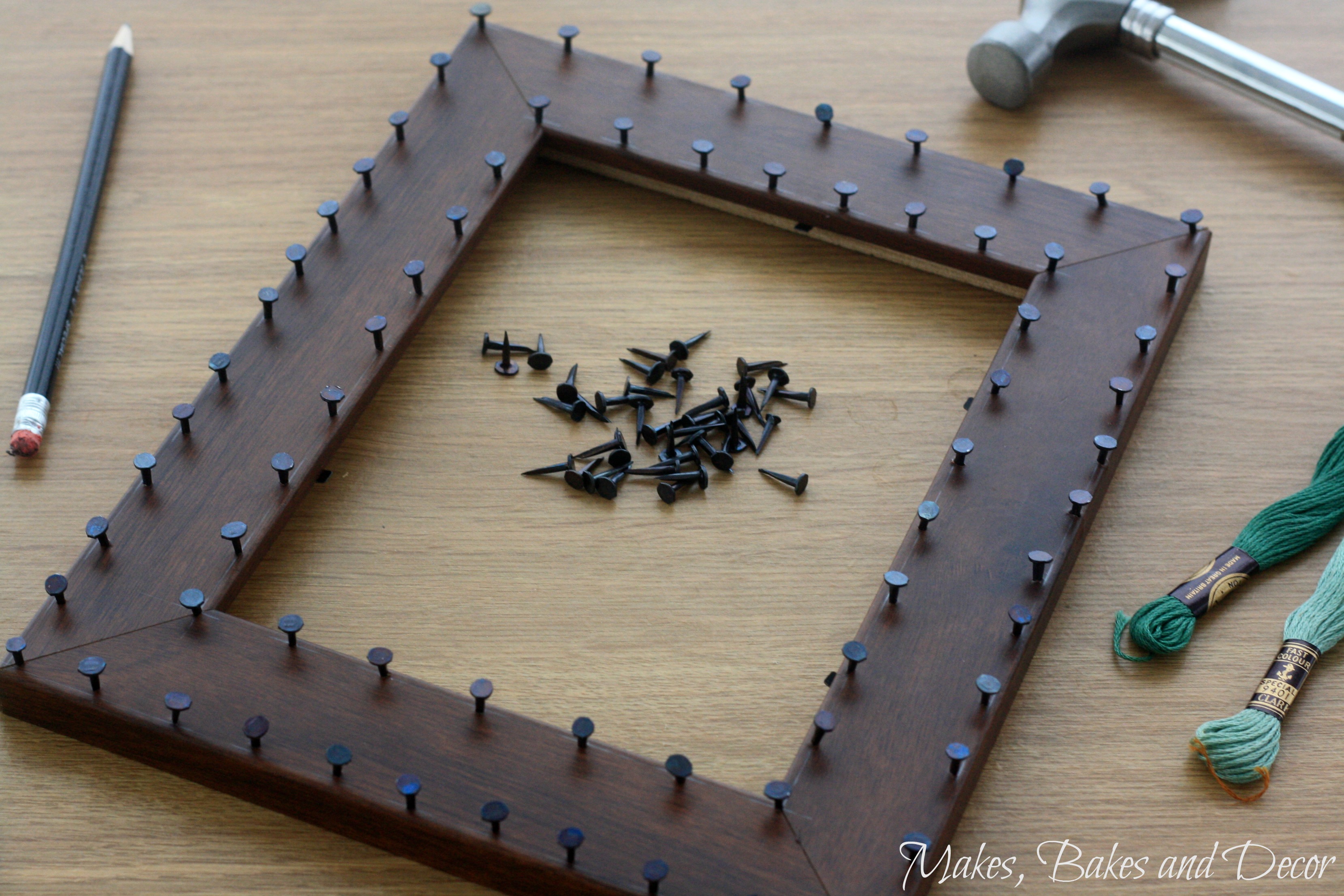 I then hammered the tacks in. You need to be careful, especially on the inside edge not to go all the way through with your tacks! I rubbed out as much of the pencil as I could but I didn't really need to as the string would have covered it anyway. If you were using a lighter frame than me you would need to though.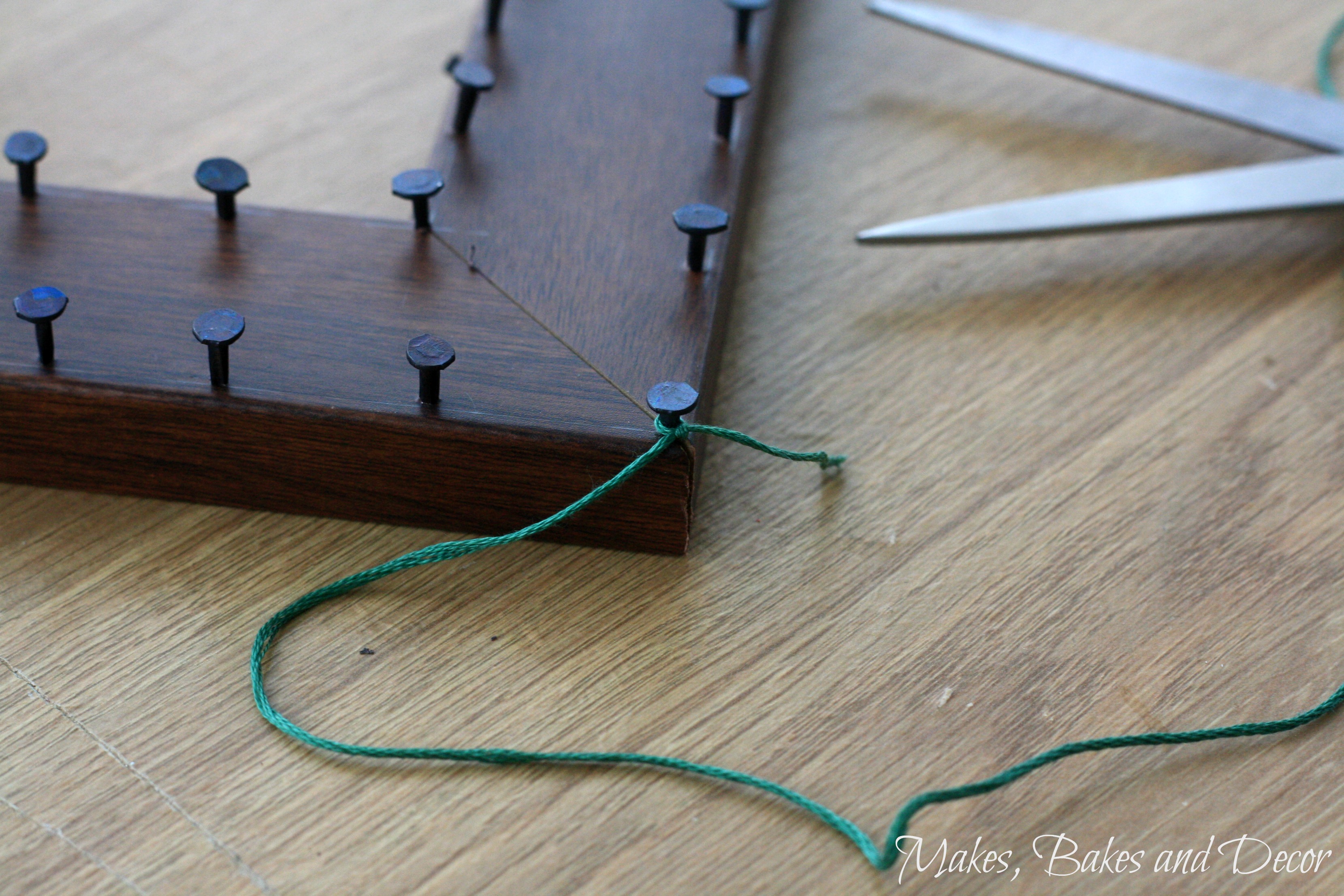 Start your string off by tying it to the first tack and trimming off the excess. I started with my darker colour.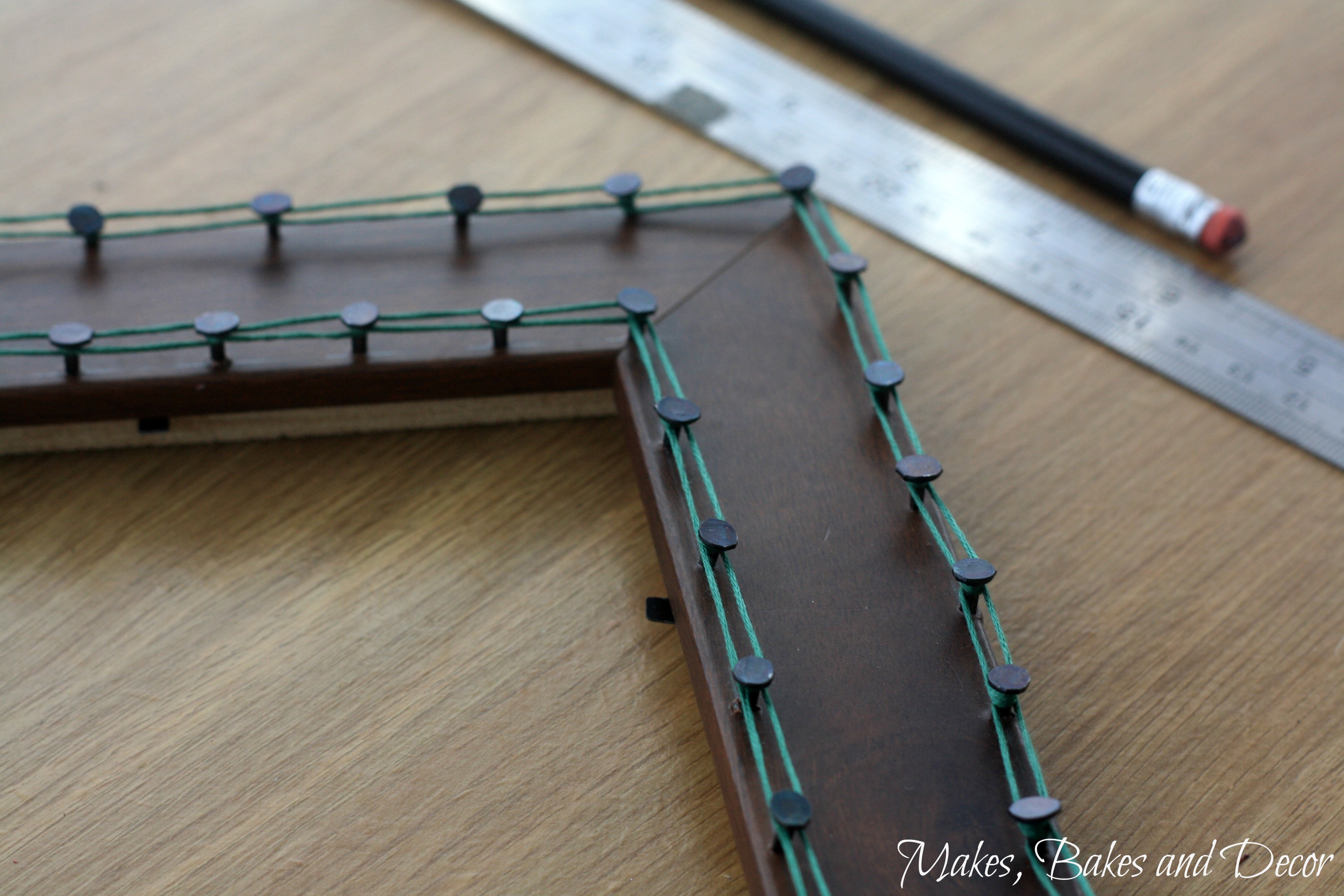 First I went round the outsides.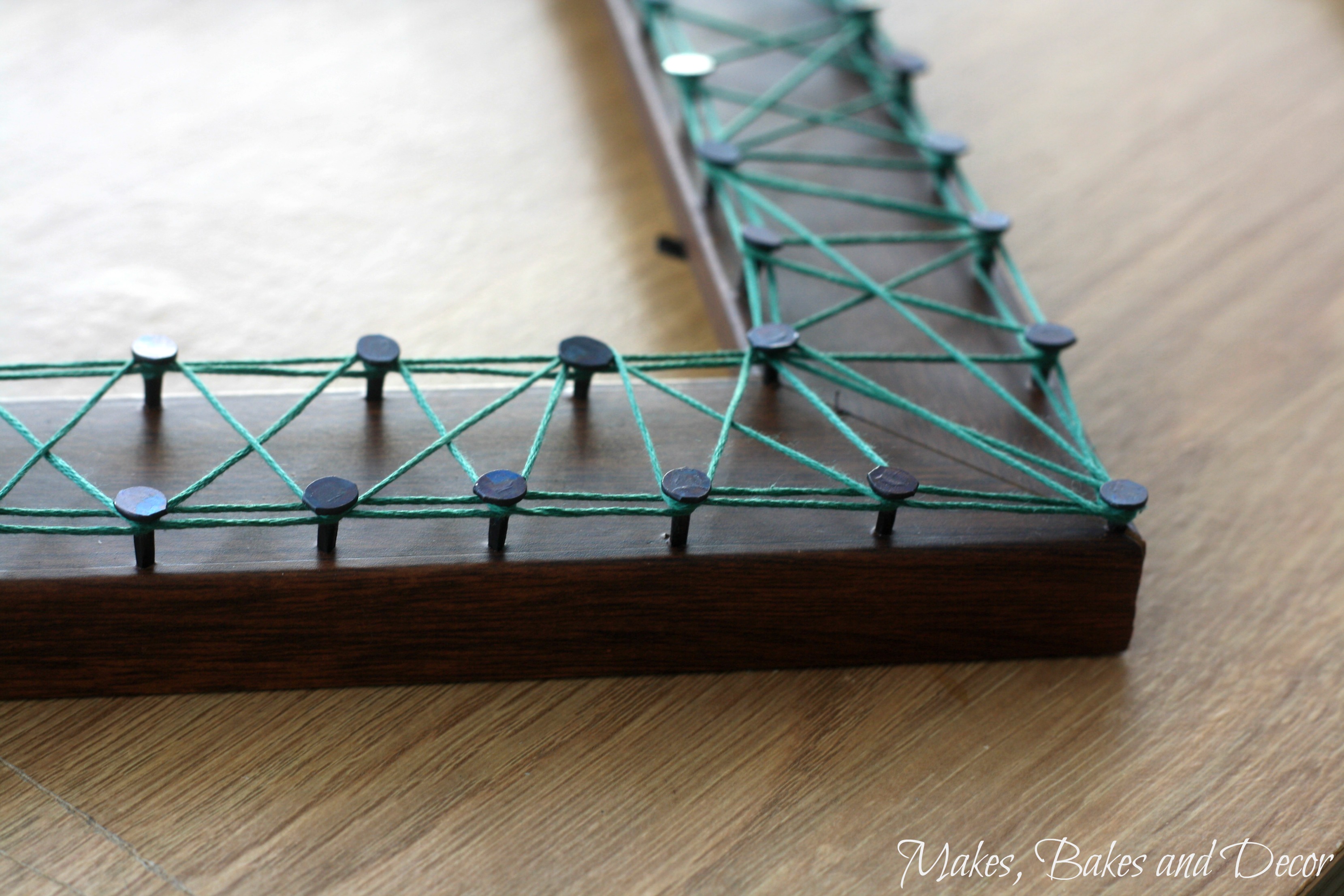 Then moved on to filling the middle.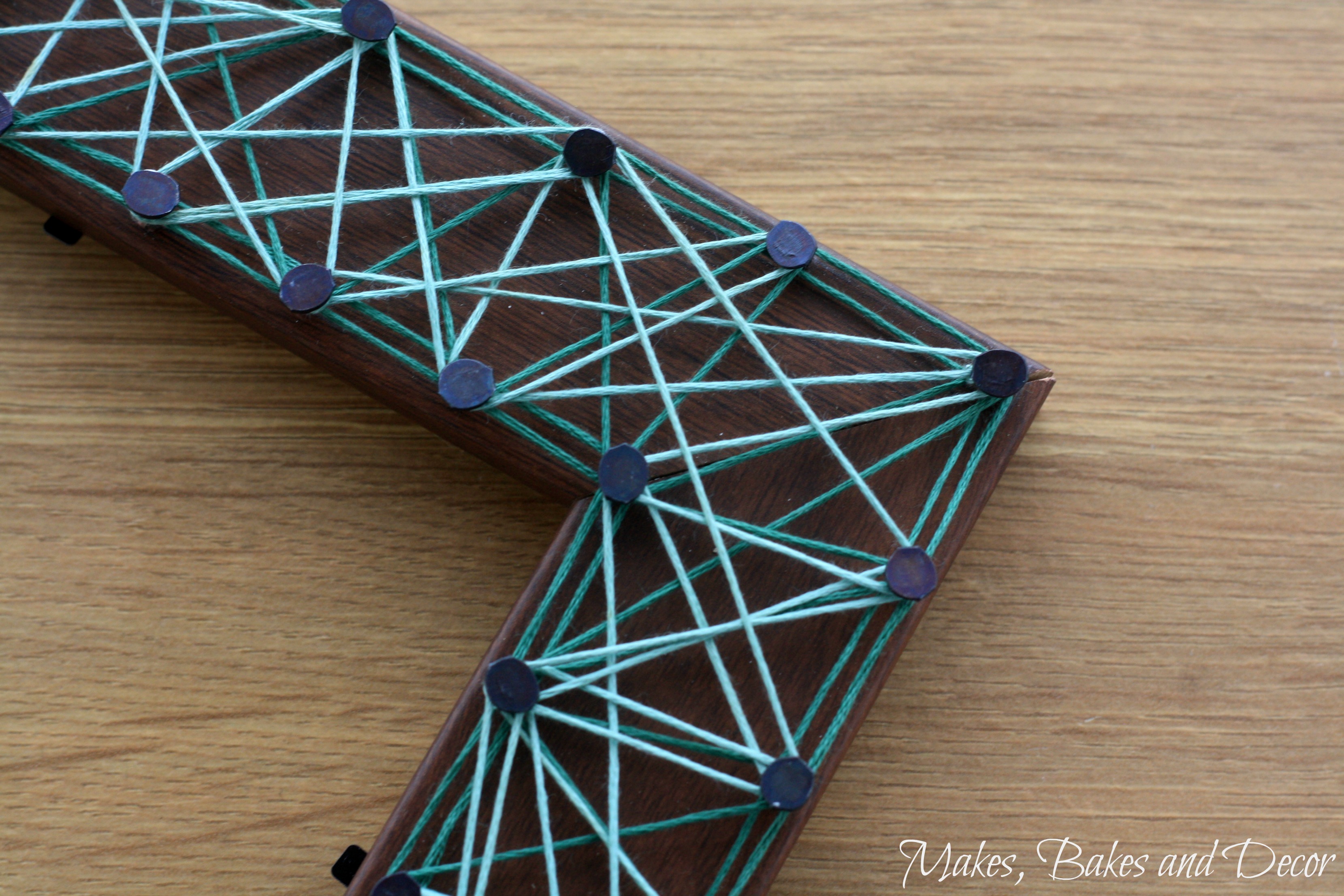 I then moved on to my second lighter colour. I debated with myself for a while if I should add more string at this point. However I decided that I still wanted to be able to see the frame colour underneath. If you want a more solid colour though just keep wrapping. Tie the ends off and trim them and you are done! Just put your glass back in, add your photo pop the back on and it's finished.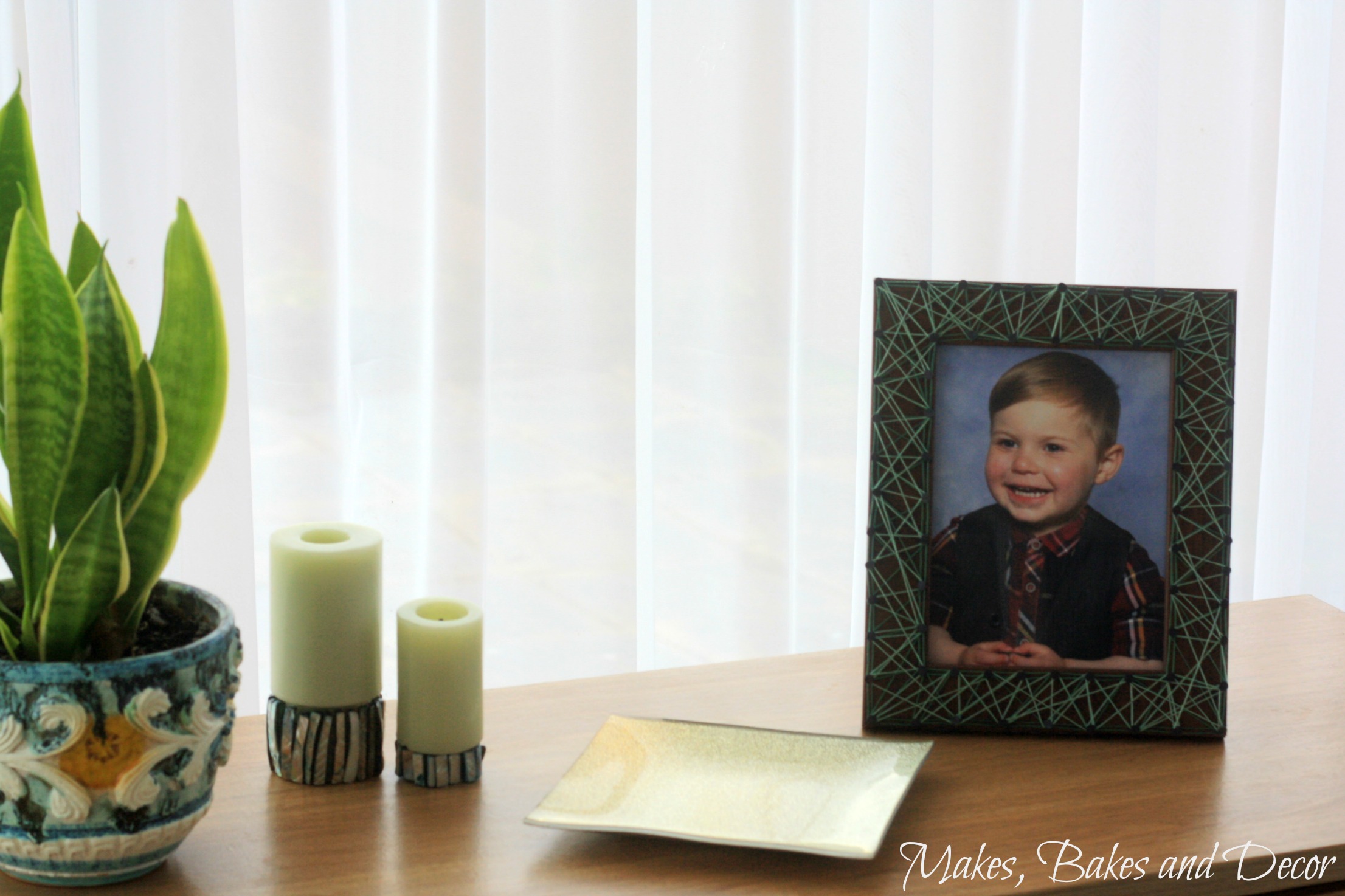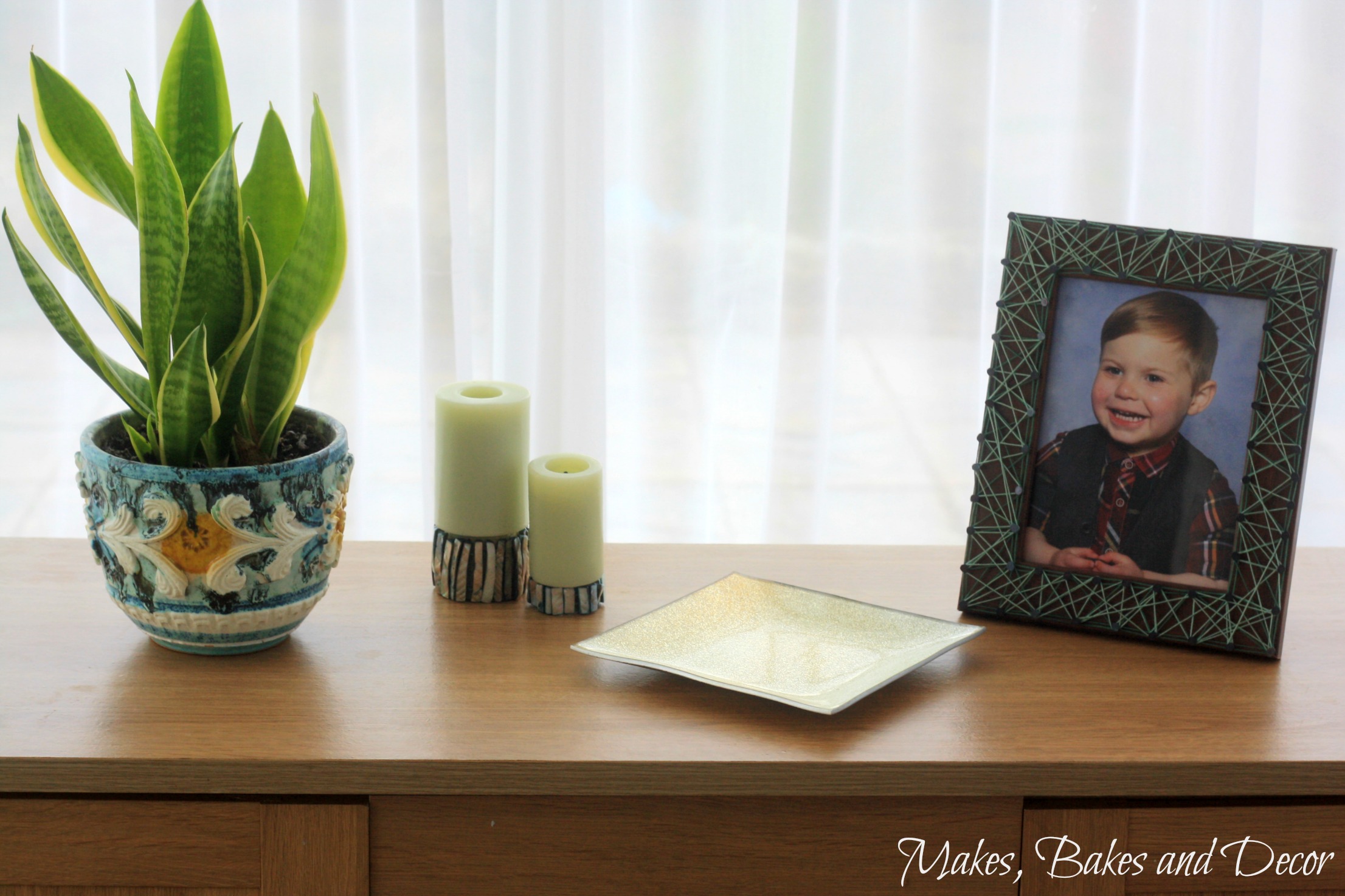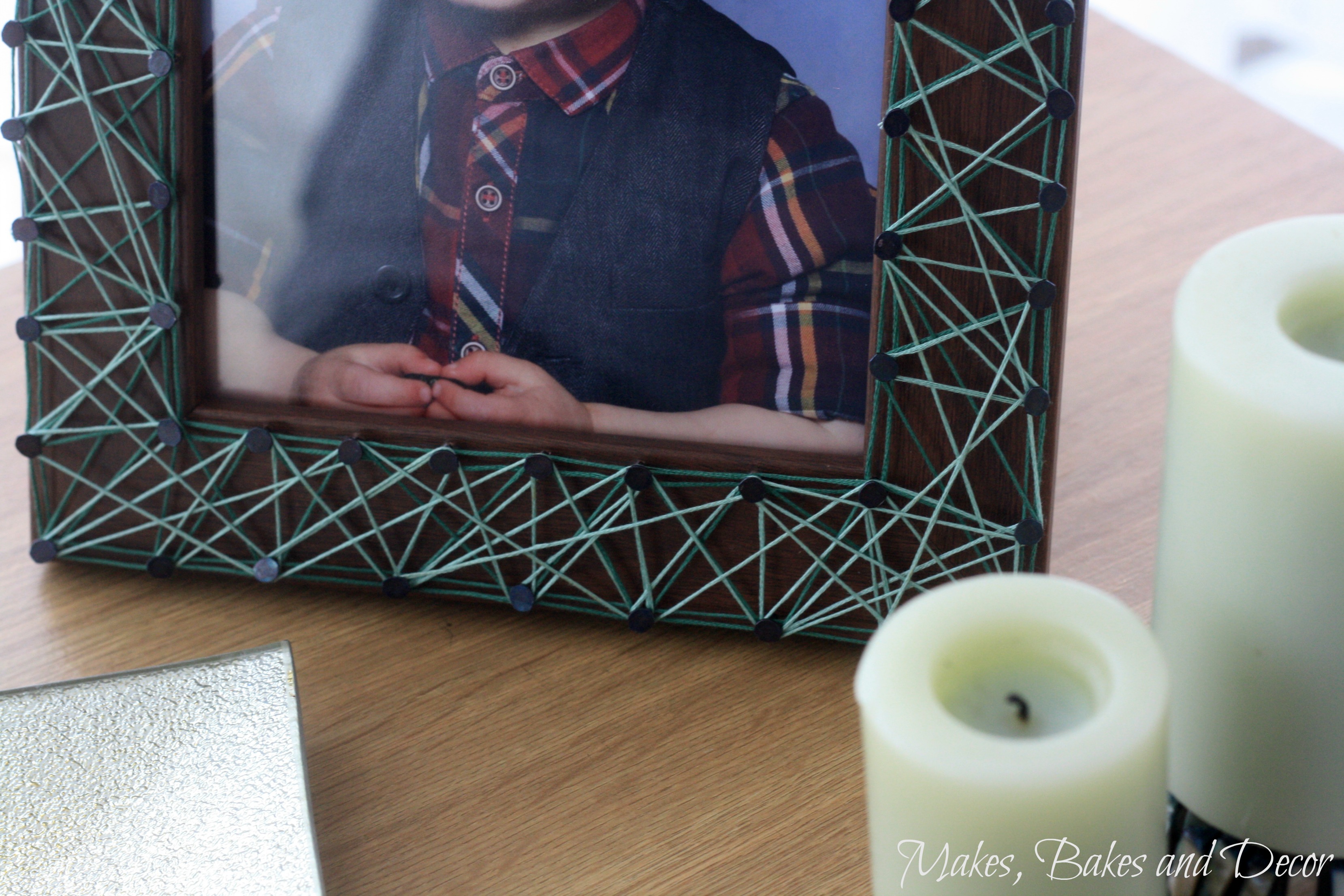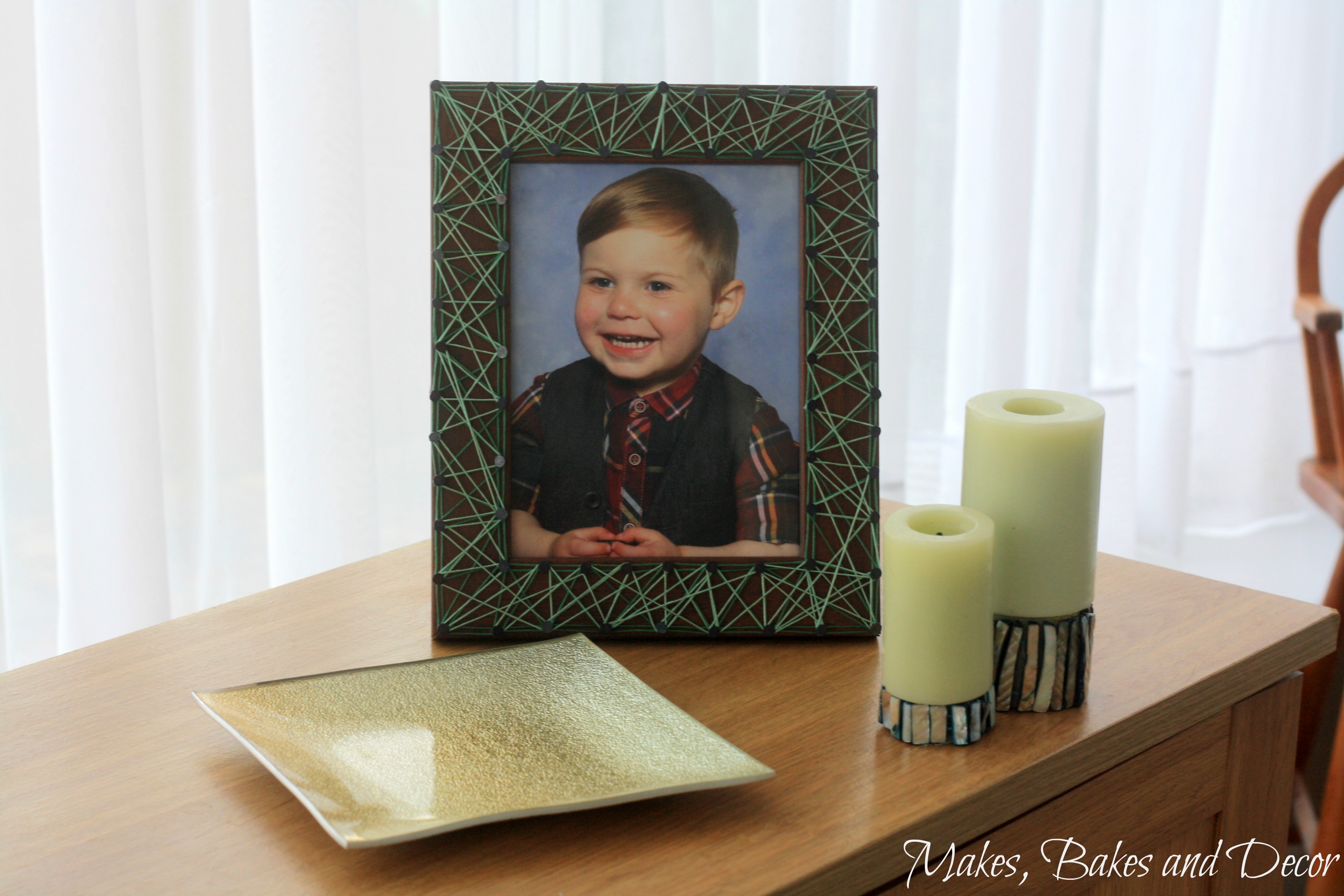 If you haven't tried string art before this is a really good starting project. Give it a try yourselves and let me know what you think.
Lianne x
Pin String art frame tutorial to save it for later!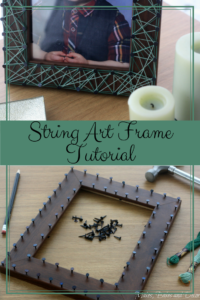 Some other post you might like!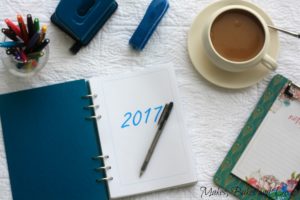 2016 goals and my bullet journal setup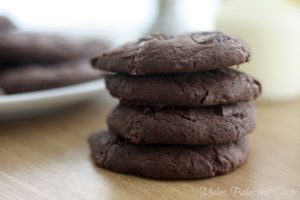 after dinner mint chocolate cookies
I've linked this post to The Sweet Inspiration Link Party hosted by