Happy new year everybody and welcome to my first post of 2017! Today I'm sharing my 2017 goals and my bullet journal set up. One of my goals is to be more organised and I've found that for me, the bullet journal is key!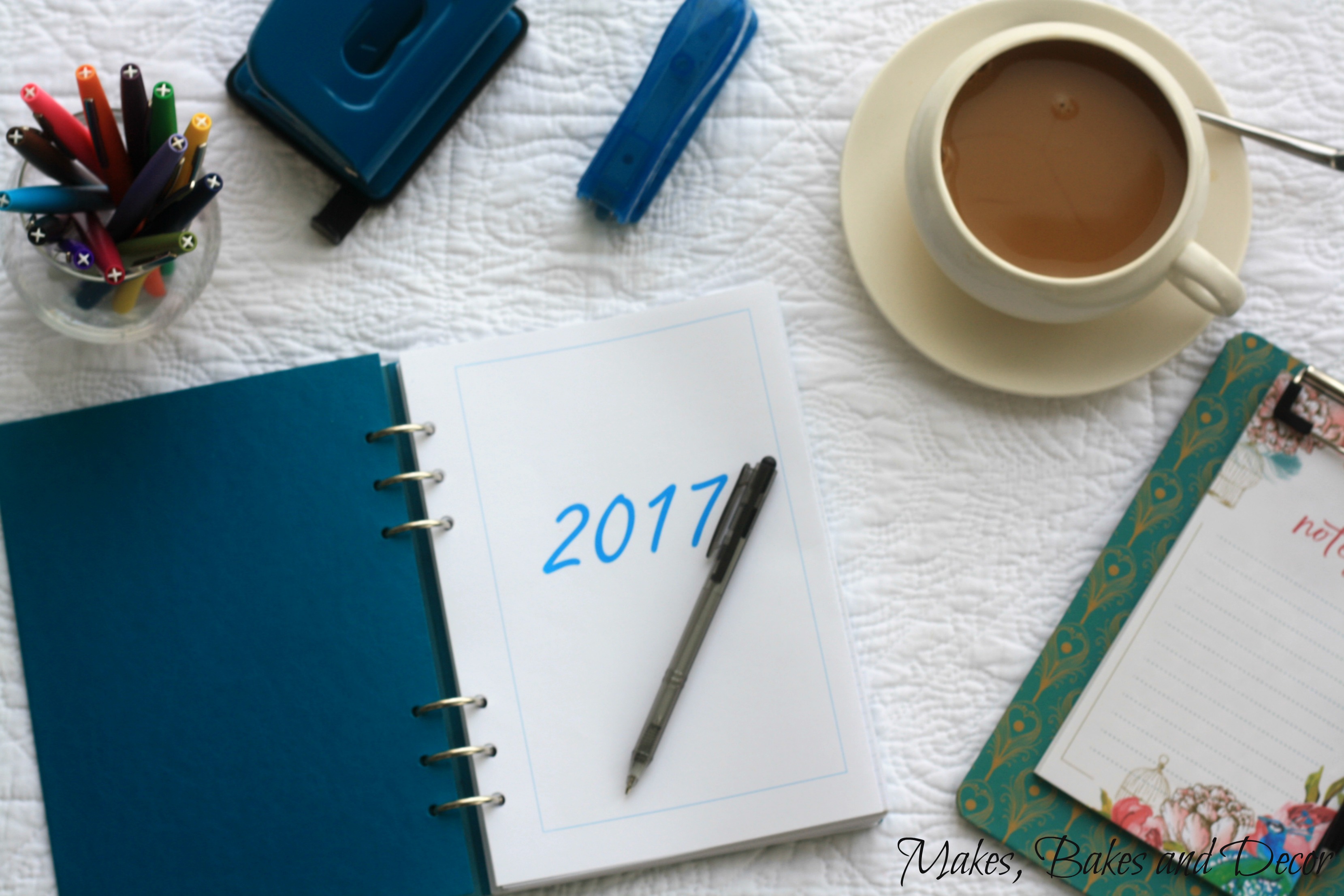 My 2017 Goals
Be more organised – It's very easy to get caught up in one area of life and forget about the others. I hope through being more organised to have a better work/life balance.
Look after myself better – I do want to lose weight and that is a big part of this goal. I'm rubbish at portion control and eat far too many of all the yummy treats I make. But this goal is also about being fitter, exercising more, maybe getting my nails done once in awhile!
Keep working on the blog – I've been blogging for 2 months now and sometimes It's hard! You put everything into creating posts for only a handful of people to read them and you feel like giving up. I don't really know where my stats should be at this point but as long as they keep going up I'll be more than happy! And I need to remember that the blogs I'm comparing myself to have been going for a lot longer than mine.
My Bullet Journal Set Up
So! I started bullet journaling in March last year and I really loved it's flexibility. You can find so much infomation on Pinterest about bullet journaling if you want to learn how it works, but today I just wanted to share my own set up.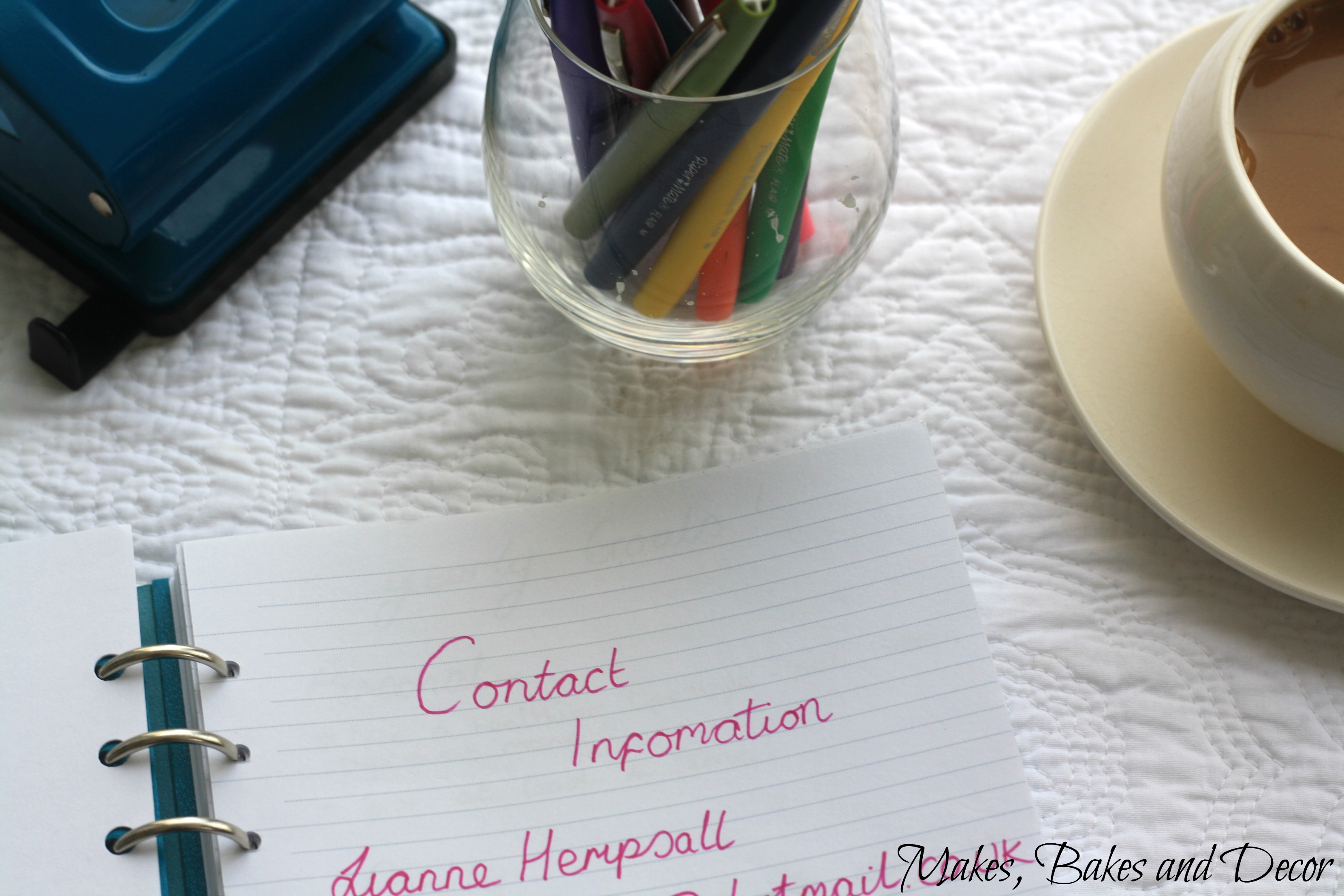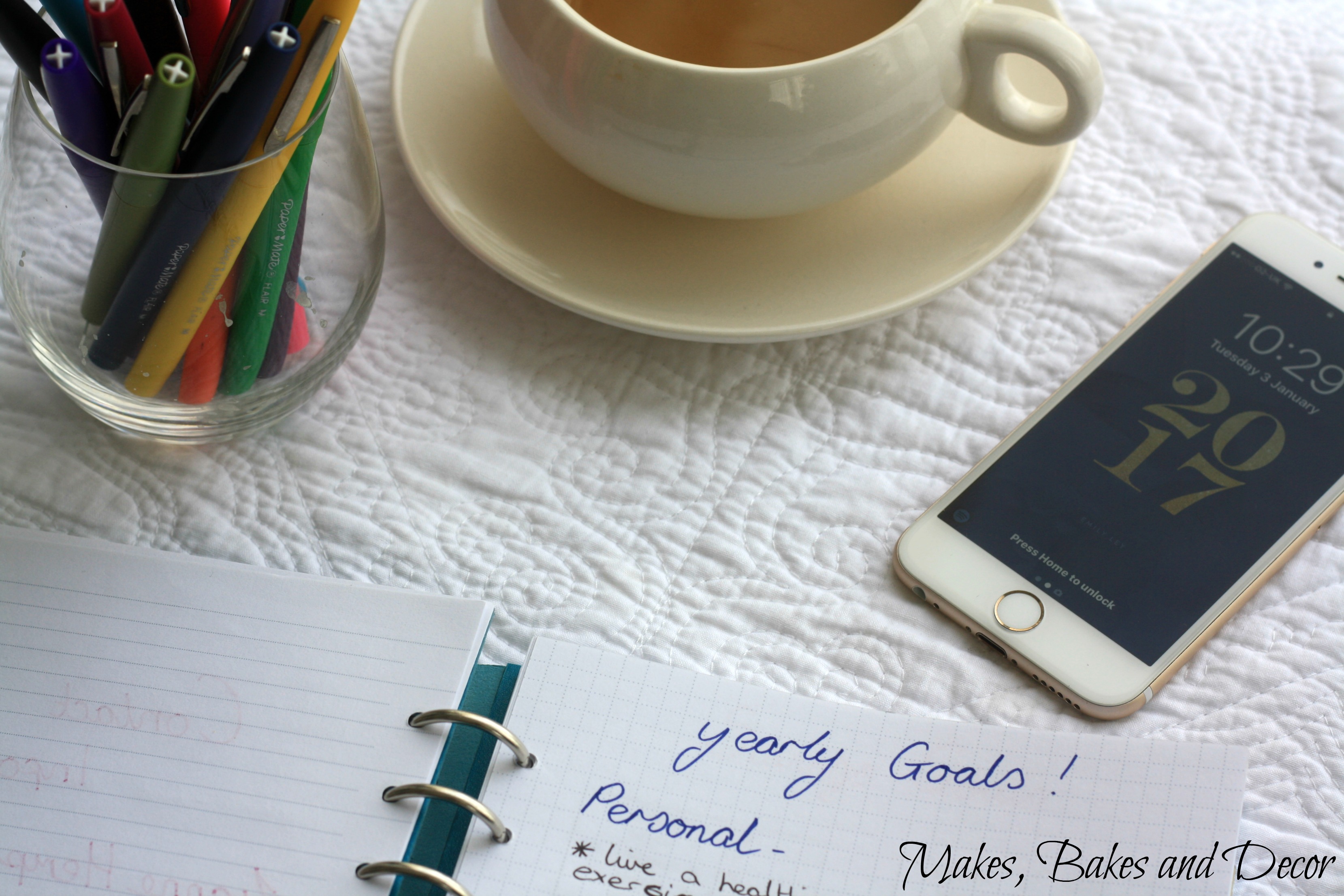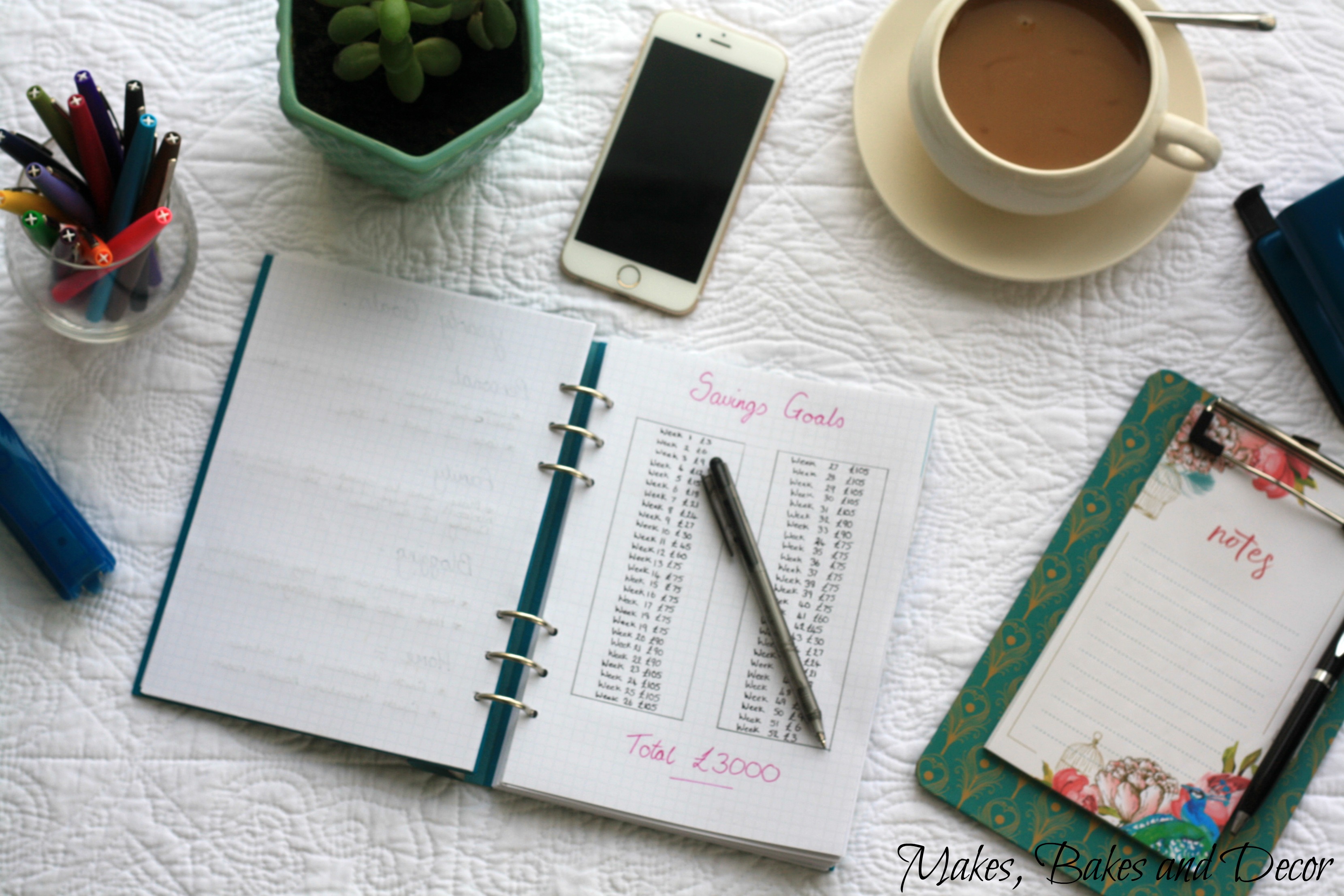 At the front I have my contact information incase it gets lost and also my collections. I have a yearly goals page and a savings plan page as you can see in the pictures, but I've also put in a weight loss tracker, a cleaning schedule and a page to list the books I read this year.
There are 2 things that I didn't like about my previous bullet journal. One was the fact that it was in a fixed notebook. Sometimes I would want to write a list or something in a specific place and couldn't if there wasn't any space left. Or I wanted to add a new collection but didn't have any more pages free at the front. This year I have fixed that problem by setting up in my filofax clipbook! I can add in and take out pages wherever I want.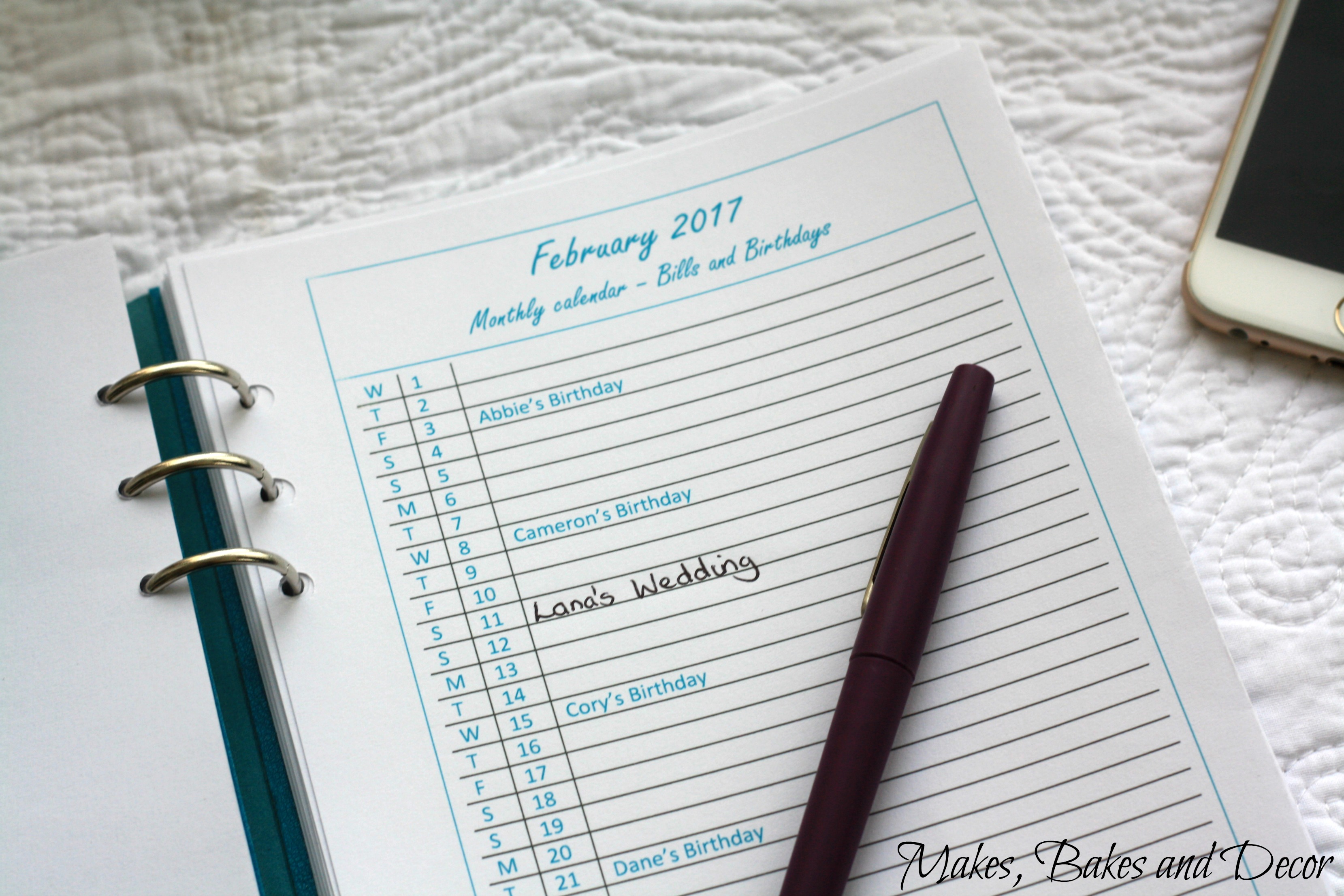 Problem number 2 for me was the future log. At the front of the book I had a page for each month for birthdays appointments etc, (called the future log) and then when we reached that month I would write out another page with a monthly calendar, and fill the information in from my future log. Now in my filofax I have made and printed monthly calendar sheets and I can just add in new daily pages as and when I need them.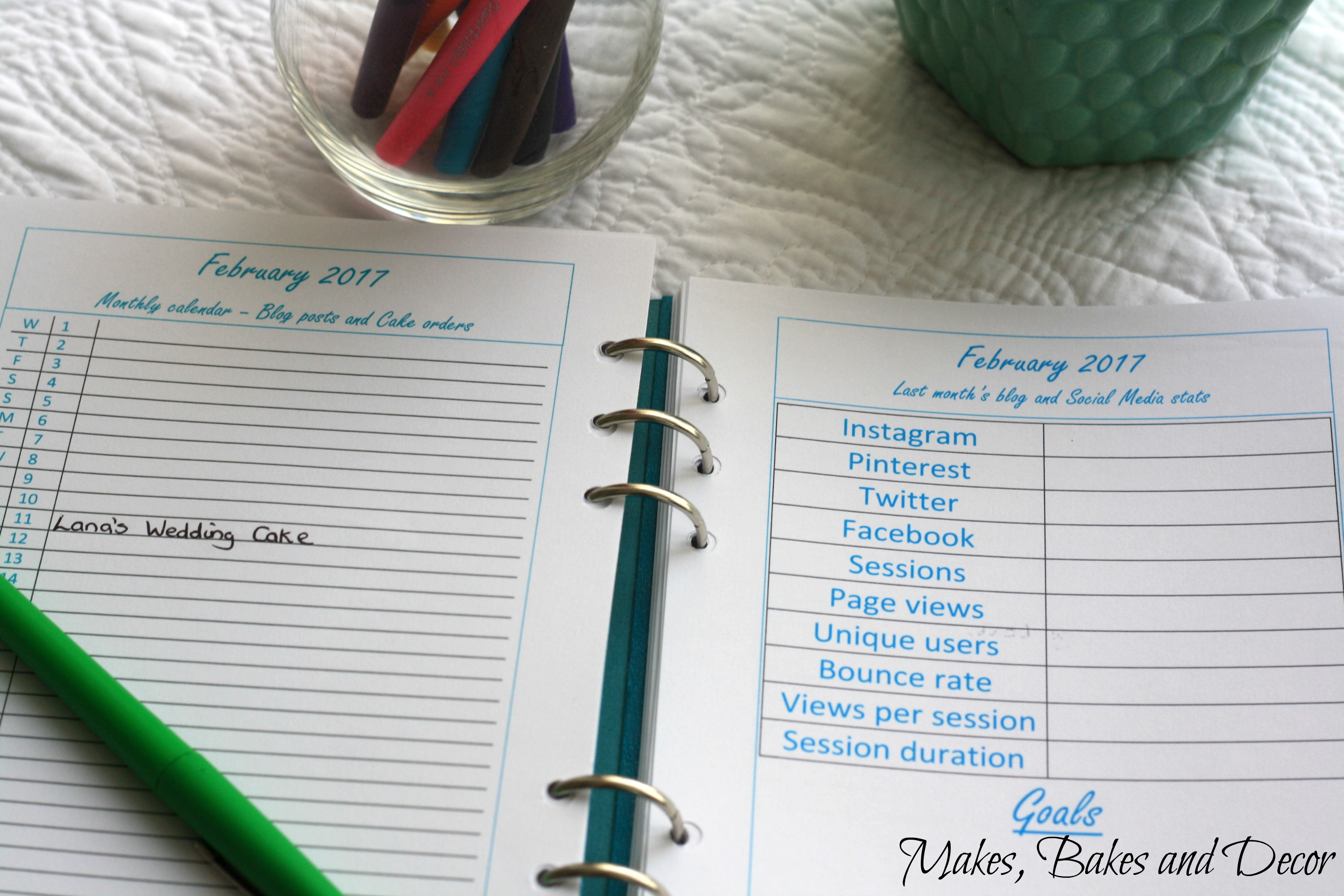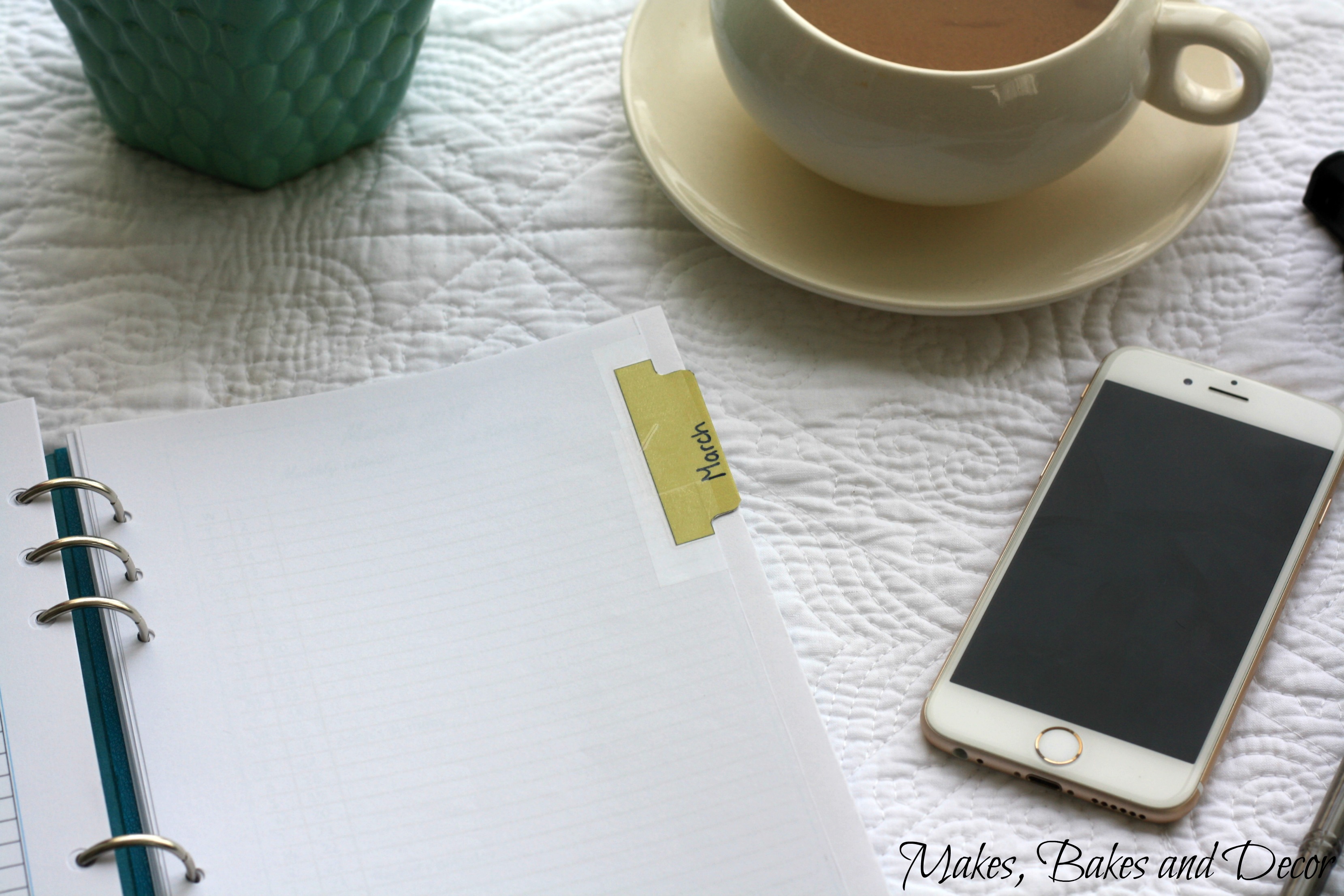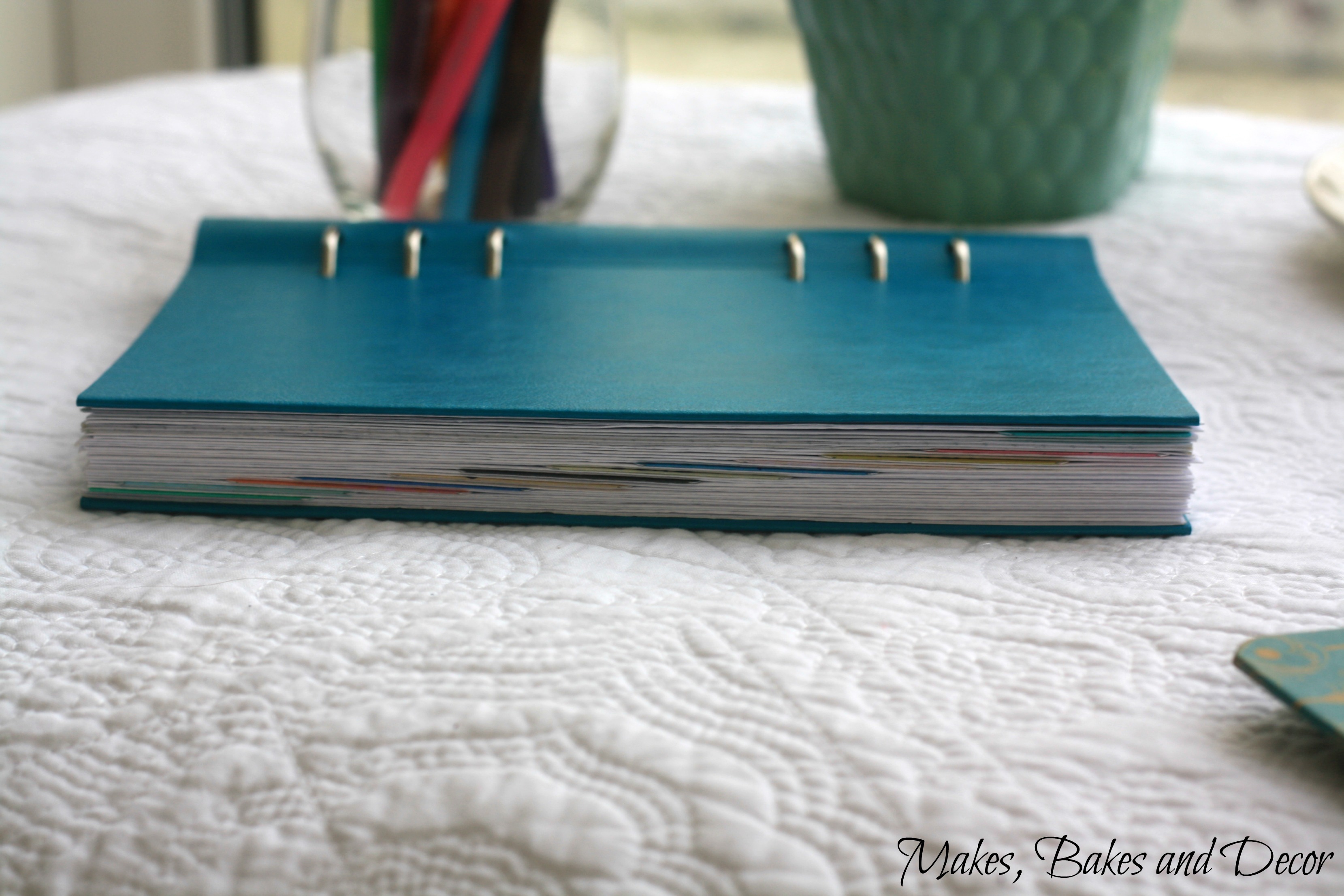 For each month I have a personal calendar for birthdays etc, a work calendar for blog posts and cake orders and a page to list my blog stats and goals for the month. I've put in dividers for each month so I can find the month I'm looking for easily. I plan to fill these divider pages with a quote each month!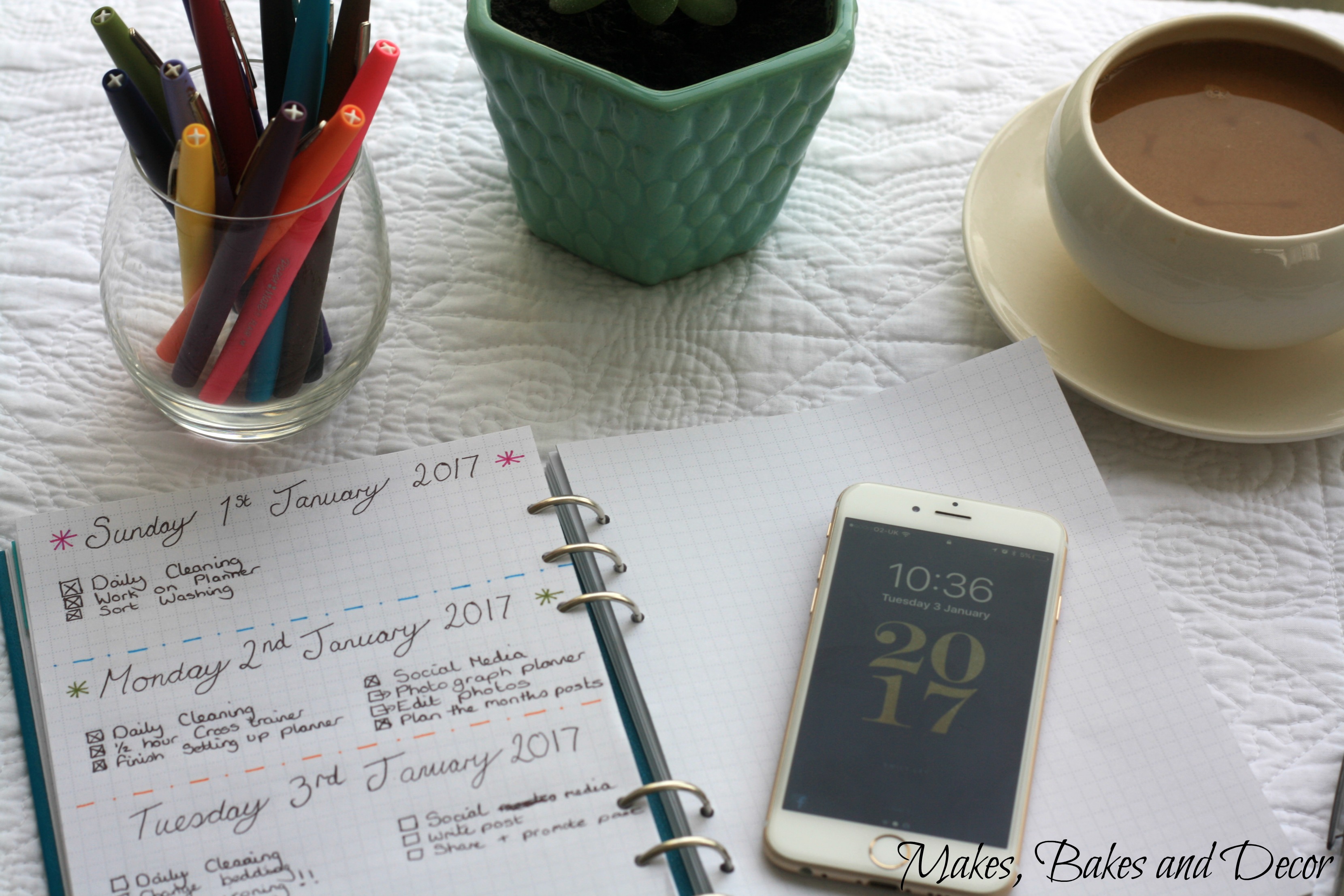 And finally these are my daily pages. At the moment the setup is quite simple but the flexibility of the bullet journal means I can change how I set things out if I start to feel like it's not working for me!
Are you a planner addict? Or a bullet journal junkie? What are your goals for 2017? I hope you have enjoyed reading my 2017 goals and my bullet journal set up. If you blog about bullet journaling please leave me your links in the comments section at the bottom of the page. I love looking how other people set up and stay organised.
Happy new year everyone!
Lianne x
Pin 2017 goals and my bullet journal set up to save it for later!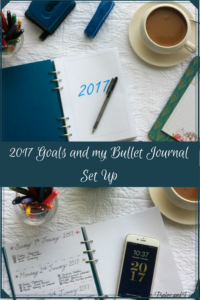 If you are a planner addict like me you will want to follow my Planner Heaven board on pinterest!
Check out my instagram feed!
www.instagram.com/makesbakesanddecor
Have a look at some of my previous posts!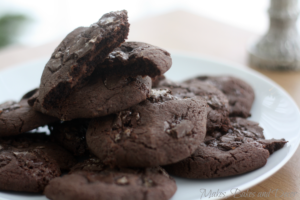 After dinner mint chocolate cookies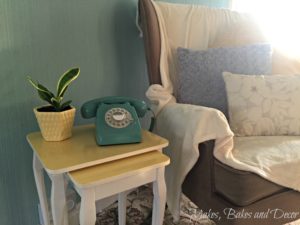 Before and after occasional tables