After my first layer cake post, My Dream Birthday Cake I wanted to go back to something a little more simple, a little more classic for my second layer cake recipe. I can't think of any cake as classic and quintessentially British as the Victoria Sponge. Two layers of fluffy light sponge with tons of fresh whipped cream and strawberry jam in the middle. Delish!!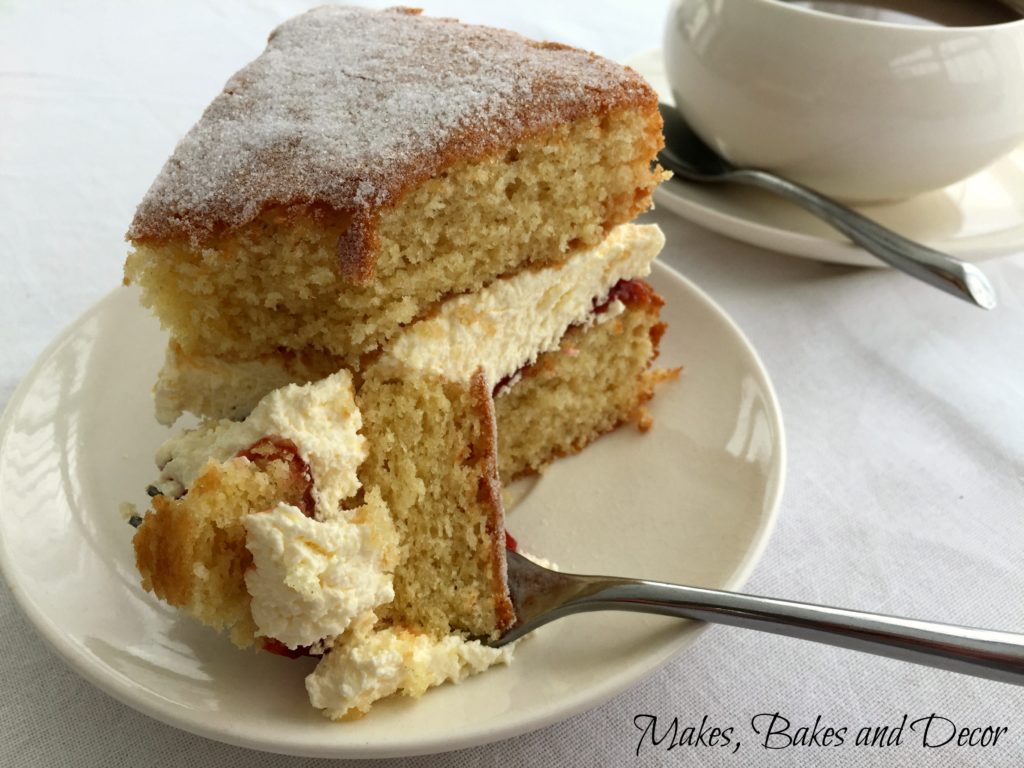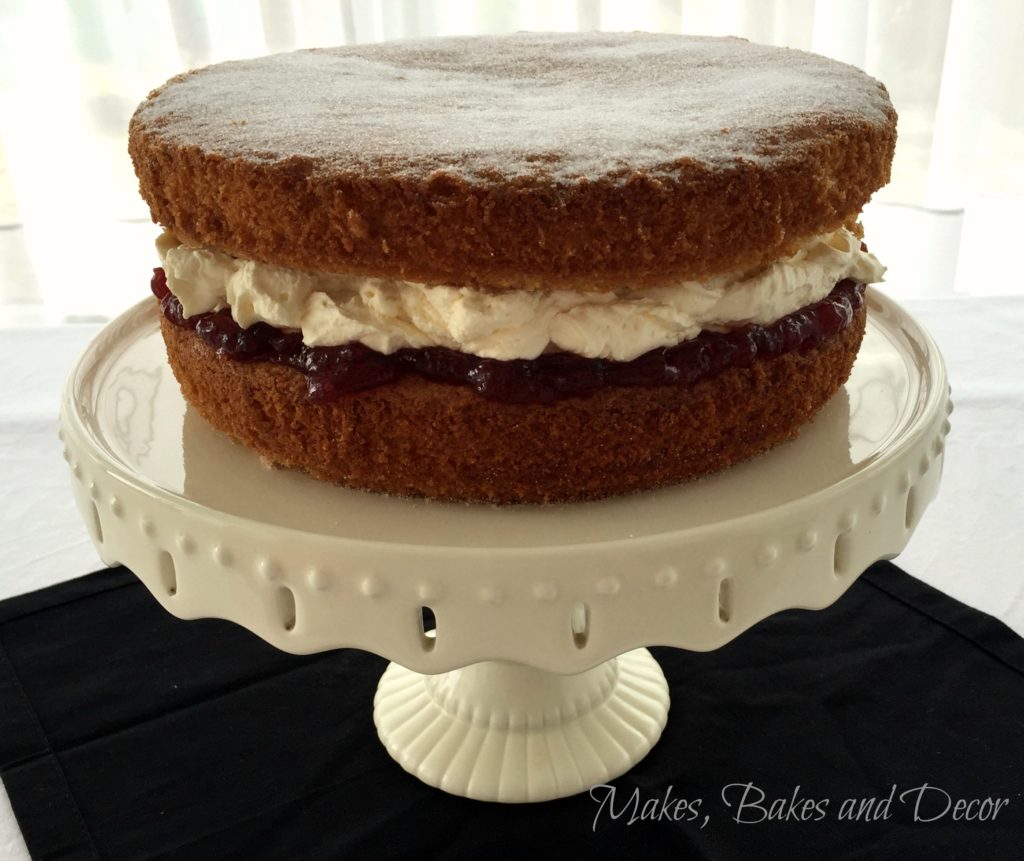 So when deciding to make a Victoria sponge I did a little research on the cake to find out where it came from and how it was traditionally made. Most people know that it got its name because it was a favourite tea time treat of Queen Victoria but it was originally created to be served in the nursery as it was believed that it wasn't safe to serve children cakes with nuts and seeds in them. The version Queen Victoria would have eaten for her tea would have been two layers of sponge sandwiched with raspberry jam and sprinkled with caster sugar.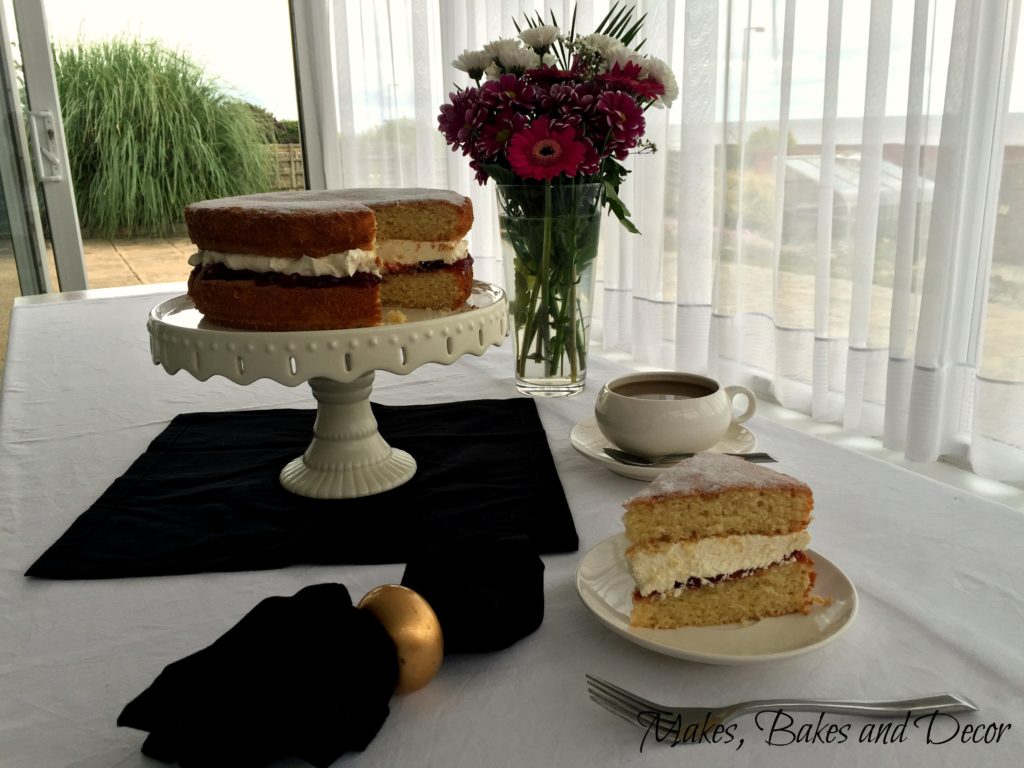 In my version of Victoria sponge I used strawberry jam and added fresh whipped double cream and believe me it was delicious! Whether you use strawberry or raspberry jam. Fresh cream, buttercream or no cream the basic sponge recipe is the same. I made mine the traditional way, using equal measures of butter, sugar, eggs and flour by first weighing the eggs in their shells and then weighing out the other ingredients accordingly.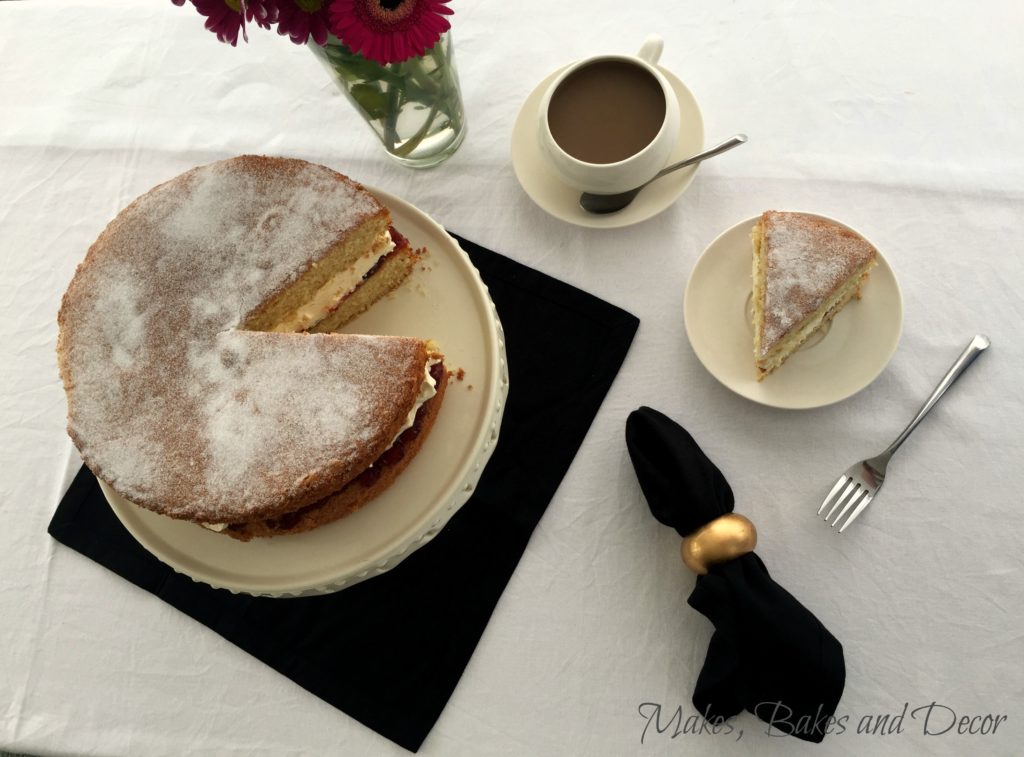 I hope you enjoy making (and eating!) this wonderful teatime treat as much as I did. If you have any comments please leave them in the comments section. I can't wait to hear from you!
Lianne x
Pin Classic Victoria Sponge to save it for later!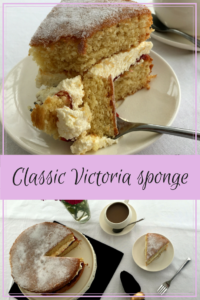 Are you looking for more cake inspiration? Why not follow my cake board on Pinterest?!
You might like these previous posts from Makes, Bakes and Decor!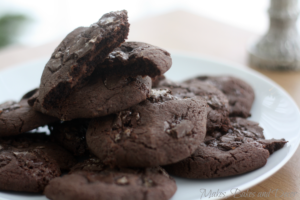 After Dinner Mint Chocolate Cookies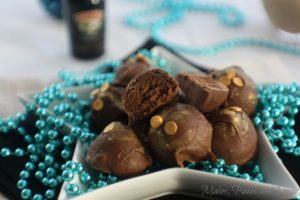 Whipped Baileys and Chocolate Truffles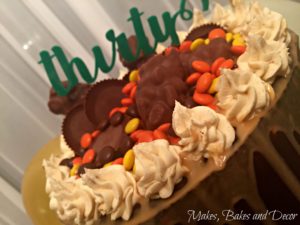 I've linked this recipe to
Buns in my oven's Link party – What's cookin' wednesday
and