The most yummy Whipped Baileys and Chocolate Truffles. A whipped, Baileys ganache covered in chocolate, What's not to like about that!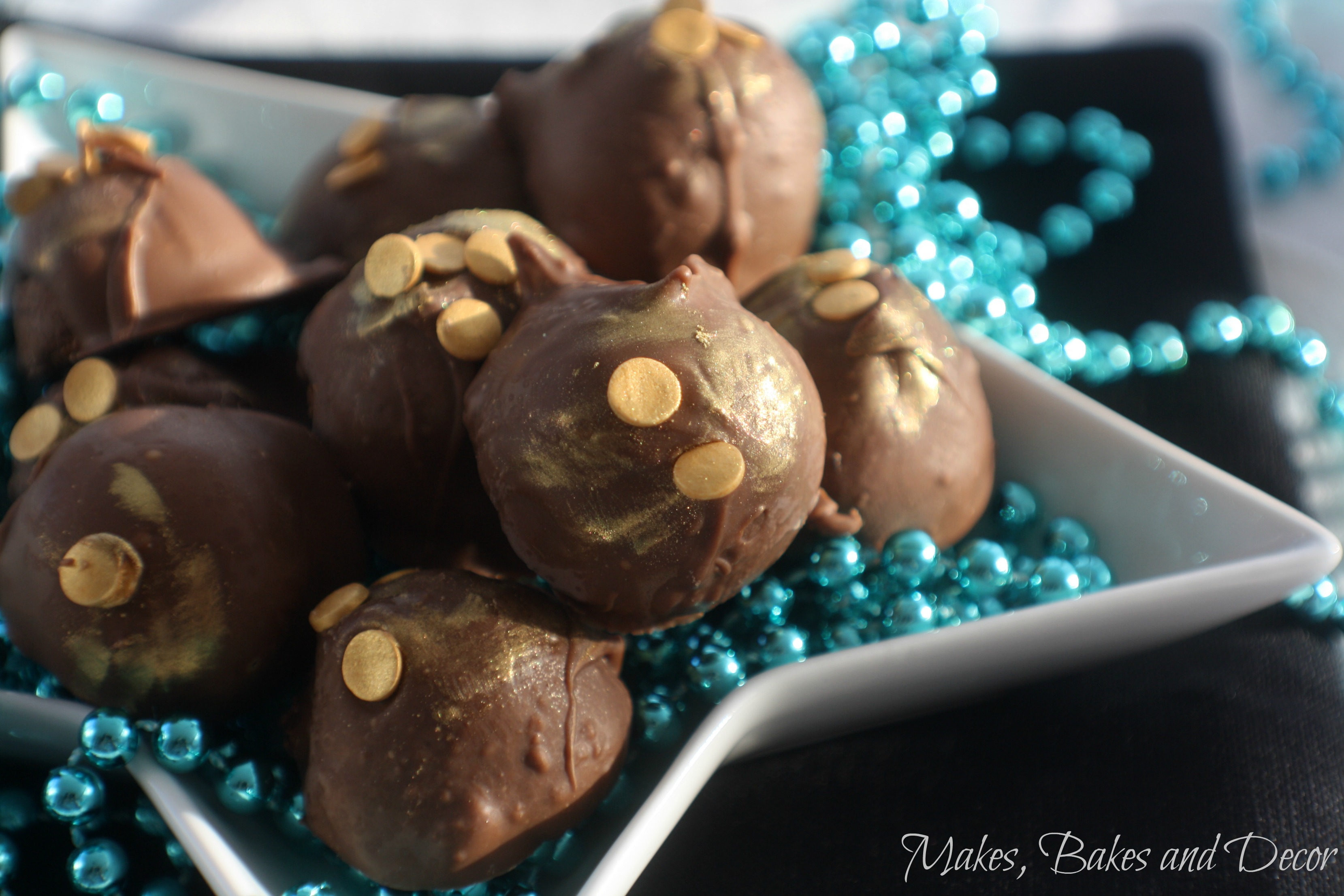 I can't believe that it's December already! It's officially the run up to Christmas and I still have so much to do. December is going to be jam packed with Christmas ideas for you here at Makes, Bakes and Decor. We've already had a few christmas posts in November like my Last Minute Christmas Cake and 3 ways to wrap your gifts this Christmas.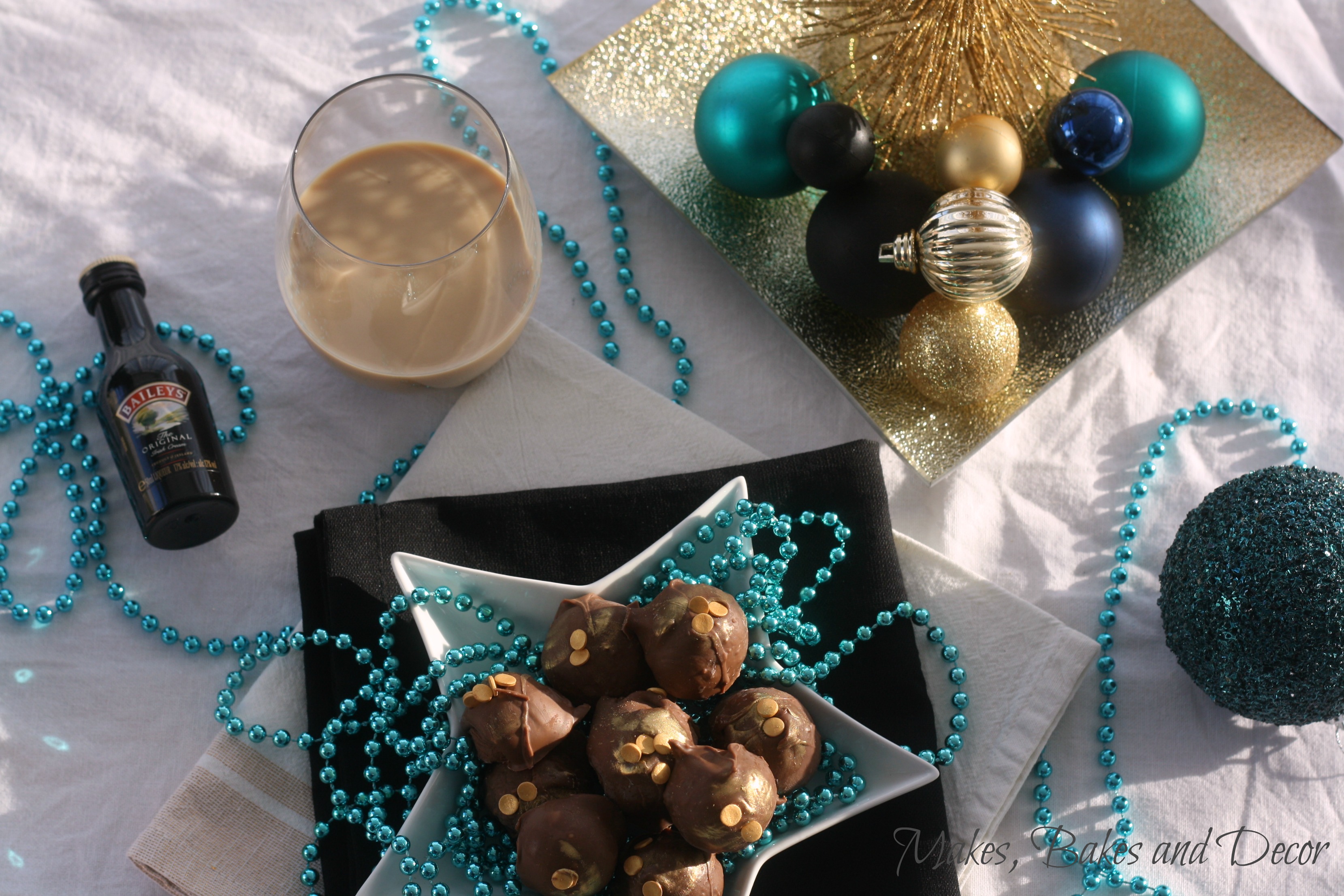 What flavours make you think of Christmas? Ginger? Peppermint? Maybe something savoury like sage? Something I always associate with Christmas is Baileys and these truffles are extra special.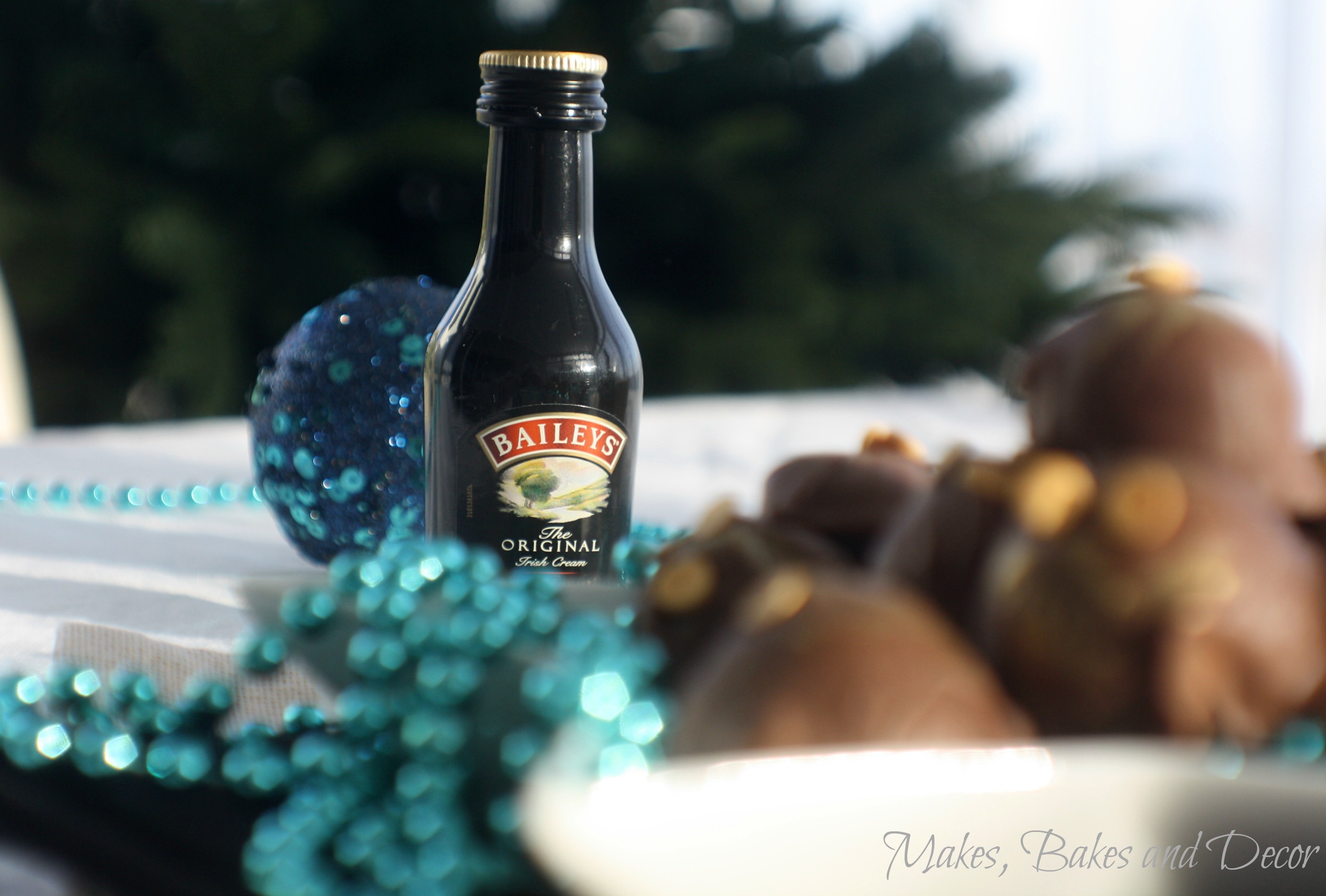 To make these super yummy treats first you have to make the Baileys ganache. After letting it cool you whip it until it changes colour and looks like chocolate mousse. Whipping the ganache makes the centre of the truffles much lighter and softer. Once you've whipped the ganache you need to pipe out small blobs about the size of a 10 pence piece. Put your piped truffles into the freezer overnight before covering them in a layer of yummy milk chocolate.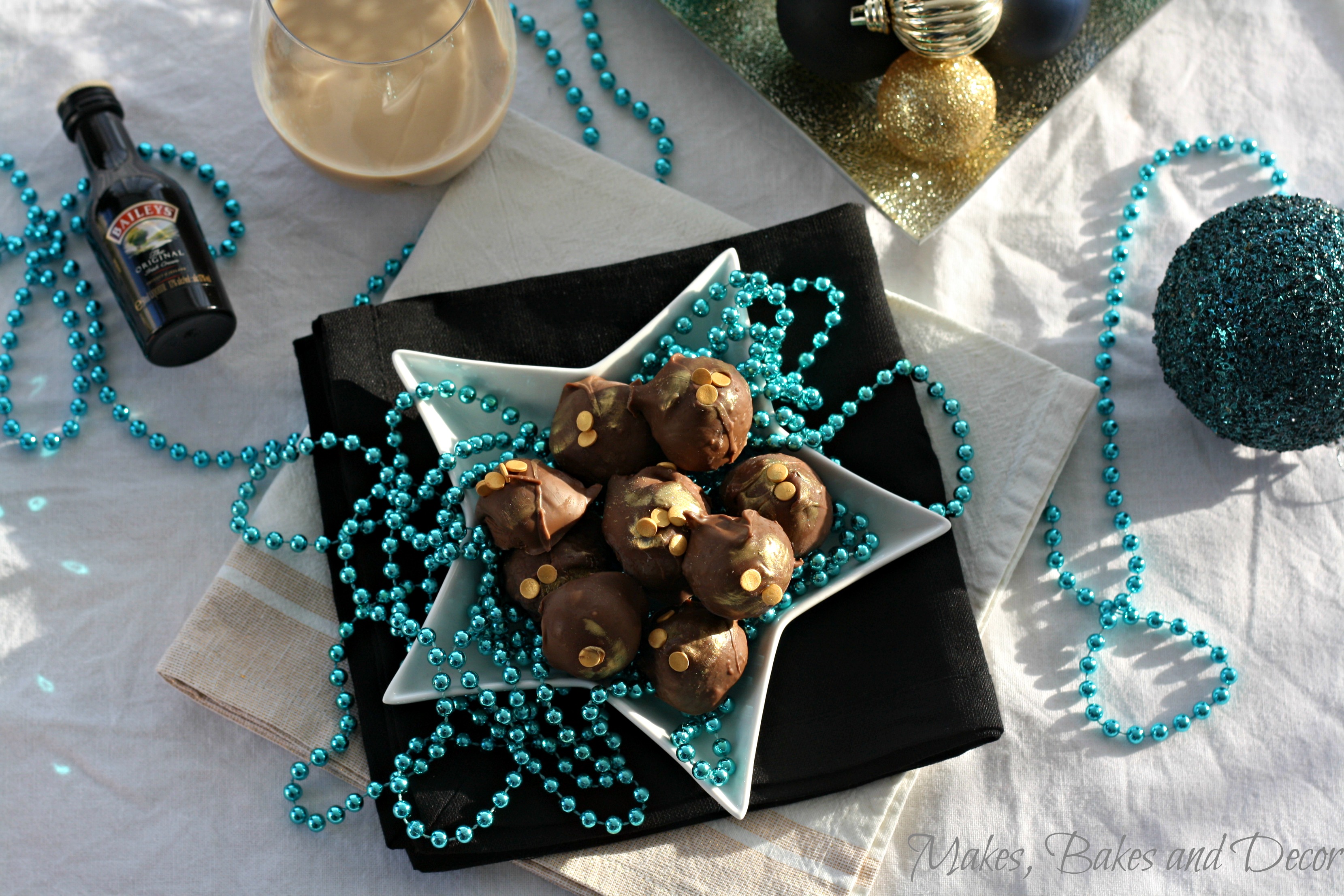 (Do you recognize my star bowl from my Christmas Decoration Haul 2016?) I used some gold confetti sprinkles and gold lustre dust to make them look more Christmassy.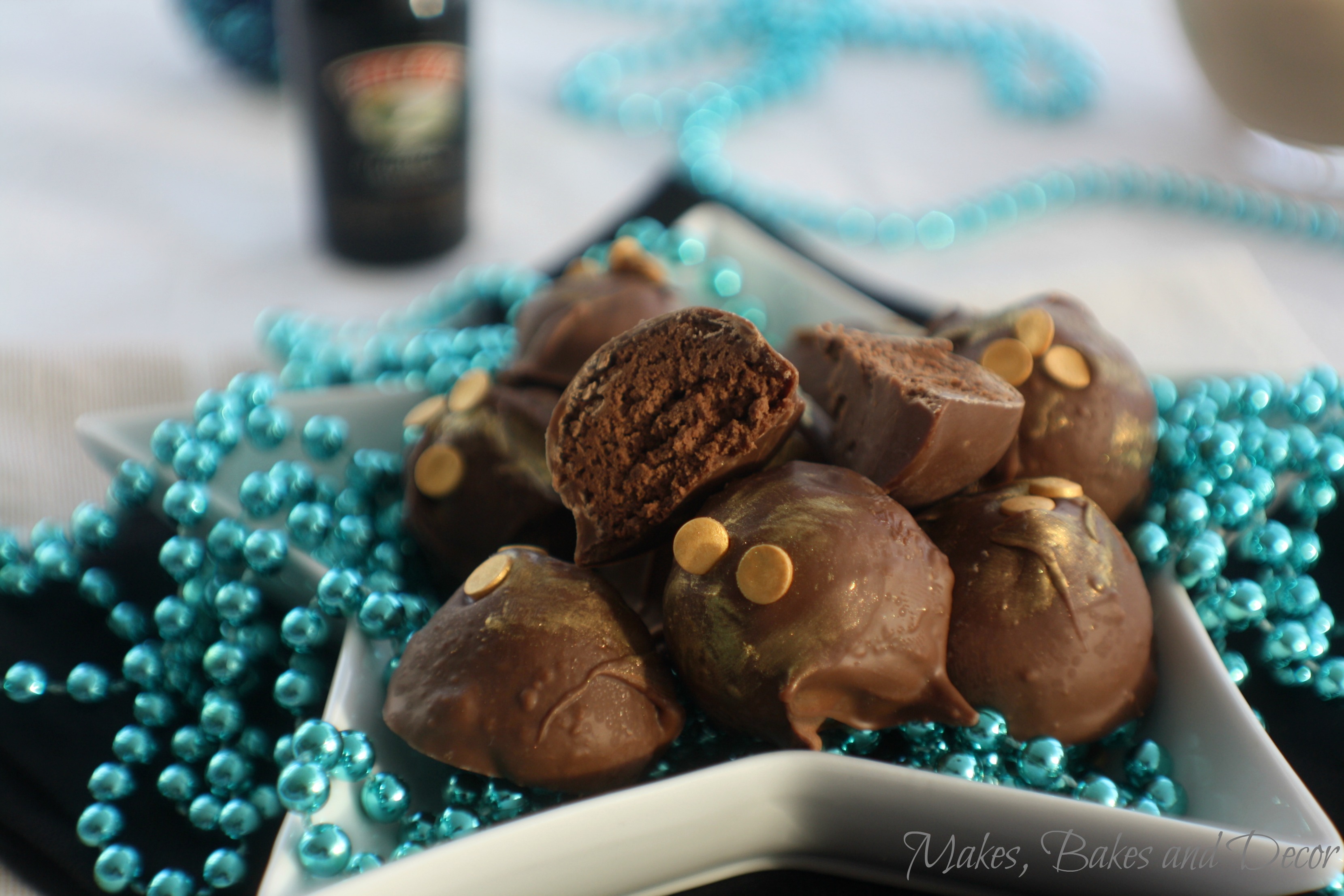 These are just so good! Make these as an indulgent treat or make them as a gift. Anyone would be happy to receive these in a little cellophane bag with some pretty ribbon and a label.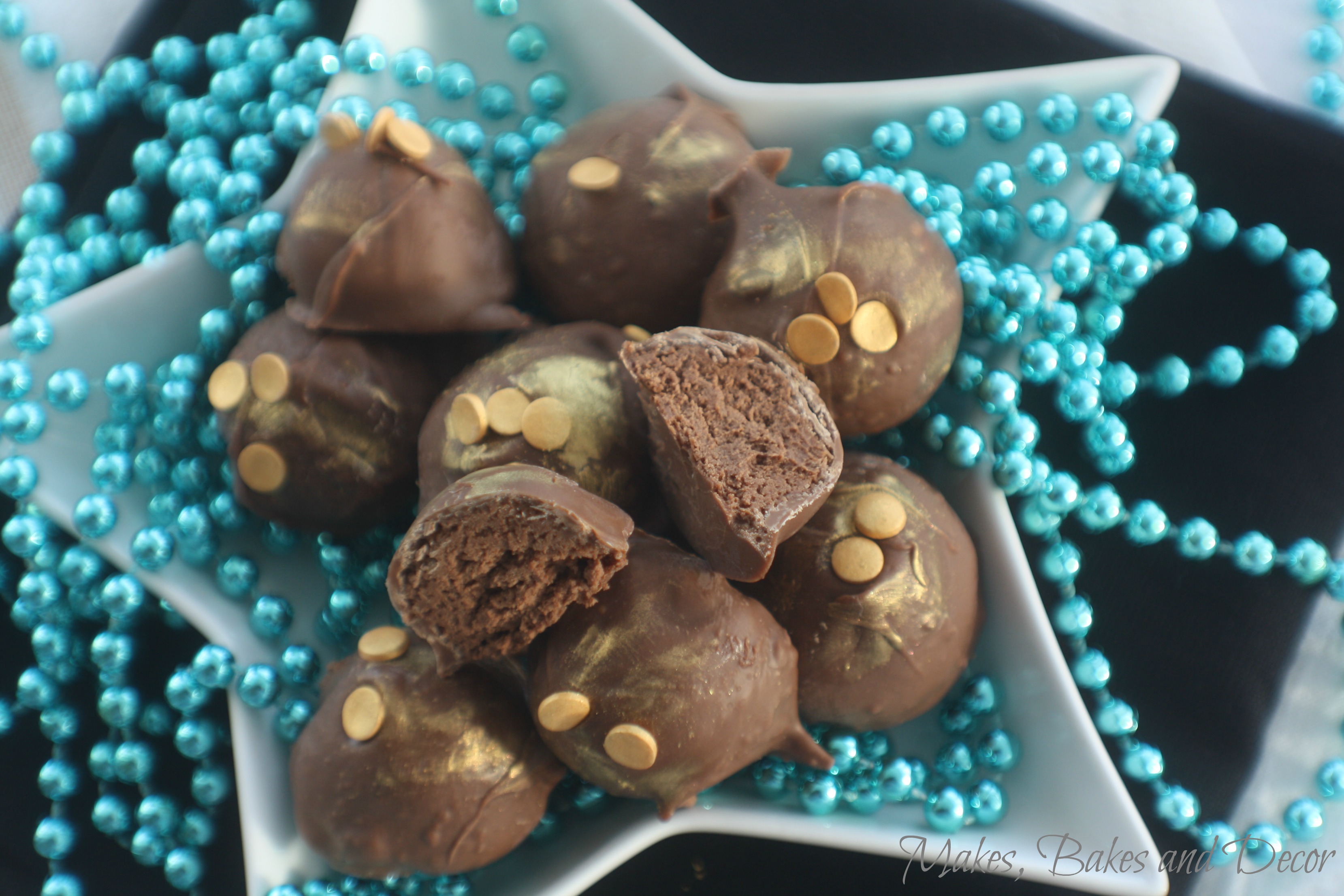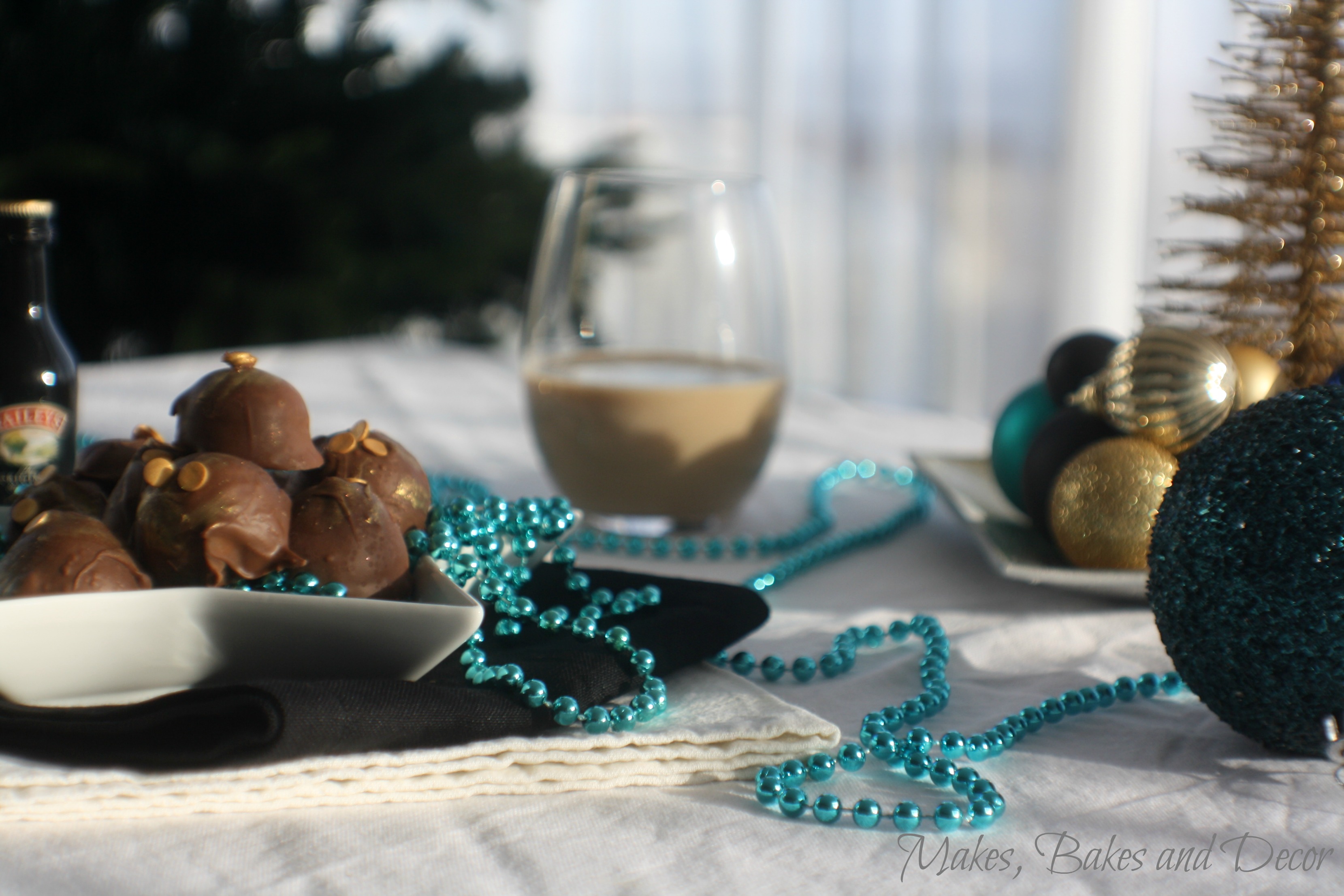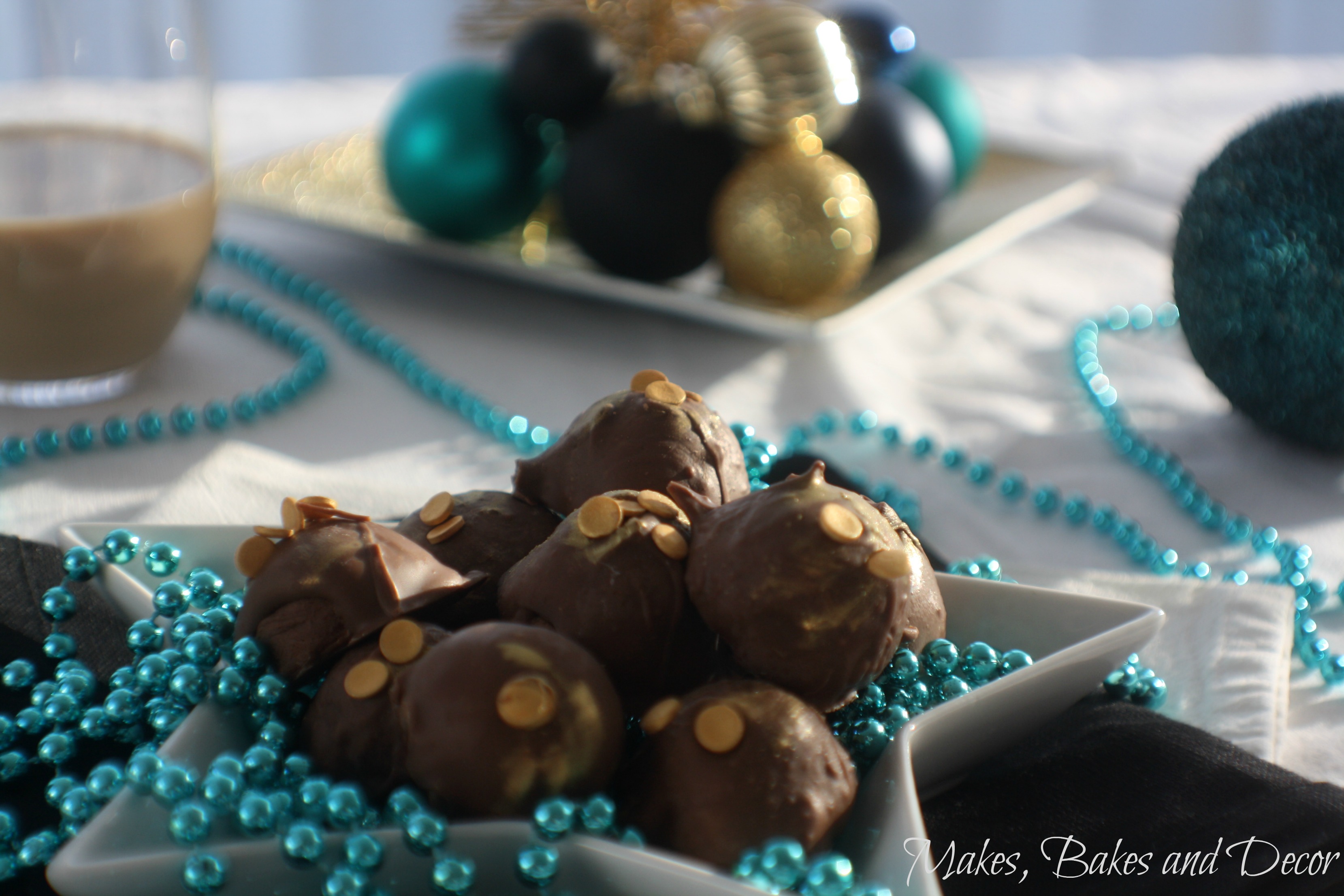 So who are you going to make these yummy, whipped Baileys and chocolate truffles for? I'm sure a few of my family and friends will get some! Any comments or suggestions? Please leave them in the comments box at the very bottom of the page. I really want to hear what you think!
Lianne x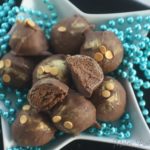 Whipped Baileys and Chocolate Truffles
Ingredients
75

ml

Double cream

50

ml

Baileys

125

g

Dark chocolate

chopped

200

g

Milk chocolate

chopped

Sprinkles

optional
Instructions
Place the dark chocolate, cream and Baileys into a bain marie or a glass bowl over a saucepan of simmering water.

Heat gently, stirring slowly until everything is melted together and glossy looking.

Remove the bowl from the heat and leave to cool. You can speed the cooling process up by putting the ganache in the fridge, but keep an eye on it. You need it to be pipeable not rock solid.

When the ganache has cooled place it in the bowl of your mixer or using a handheld electric whisk, whip the mixture until it becomes lighter in colour and looks like chocolate mousse.

Lay a sheet of parchment paper onto a baking tray, fill a piping bag fitted with a large round nozzle with your ganache and pipe evenly sized blobs of ganache onto the parchment paper.

You want them to be roughly the size of a 10 pence piece. If they have little points on them you can press the tips down by wetting your finger and flattening the top gently.

Put your tray of truffles into the freezer overnight.

When the truffles are ready to be covered melt the milk chocolate in a bain marie, get your truffles from the freezer.

Have a clean tray covered in a sheet of parchment paper ready. You need to work quickly to cover your truffles.

Lift a frozen truffle centre and place it onto a fork, then quickly spoon the melted milk chocolate over to cover it. Once covered, place the truffle onto your new sheet of parchment paper to set. If using any sprinkles you need to add them to the top before the milk chocolate sets.

Repeat until all your truffles are covered and leave them to set. Store in an airtight container in the fridge until you're ready to eat or gift them.
Recipe Notes
This recipe can be easily doubled if you are wanting to make large batches for gifts.
Pin Whipped Baileys and Chocolate Truffles to save them for later!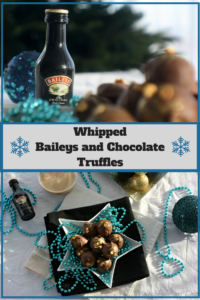 Find more truffle recipes by following my sweet treats board on pinterest!
[bws_pinterest_widget type="board" width="360″ height="60″ thumbnail="60″ url="https://uk.pinterest.com/makesbakesdecor/sweet-treats/"]
Other Posts you might like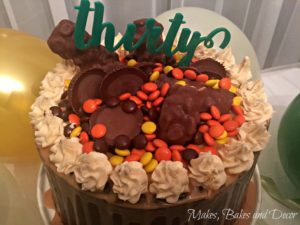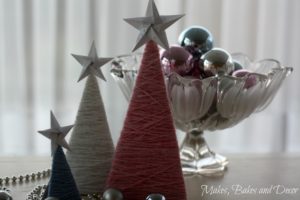 DIY Christmas Tree Decorations
I'm linking Whipped Baileys and chocolate truffles to Cuddle Fairy & One Yummy Mummy's Holiday Foodie Linky for 2016