These DIY Christmas Tree Decorations are so easy to make and so versatile to suit all colour schemes. Everything I used came out of my craft supplies. No specialist items needed!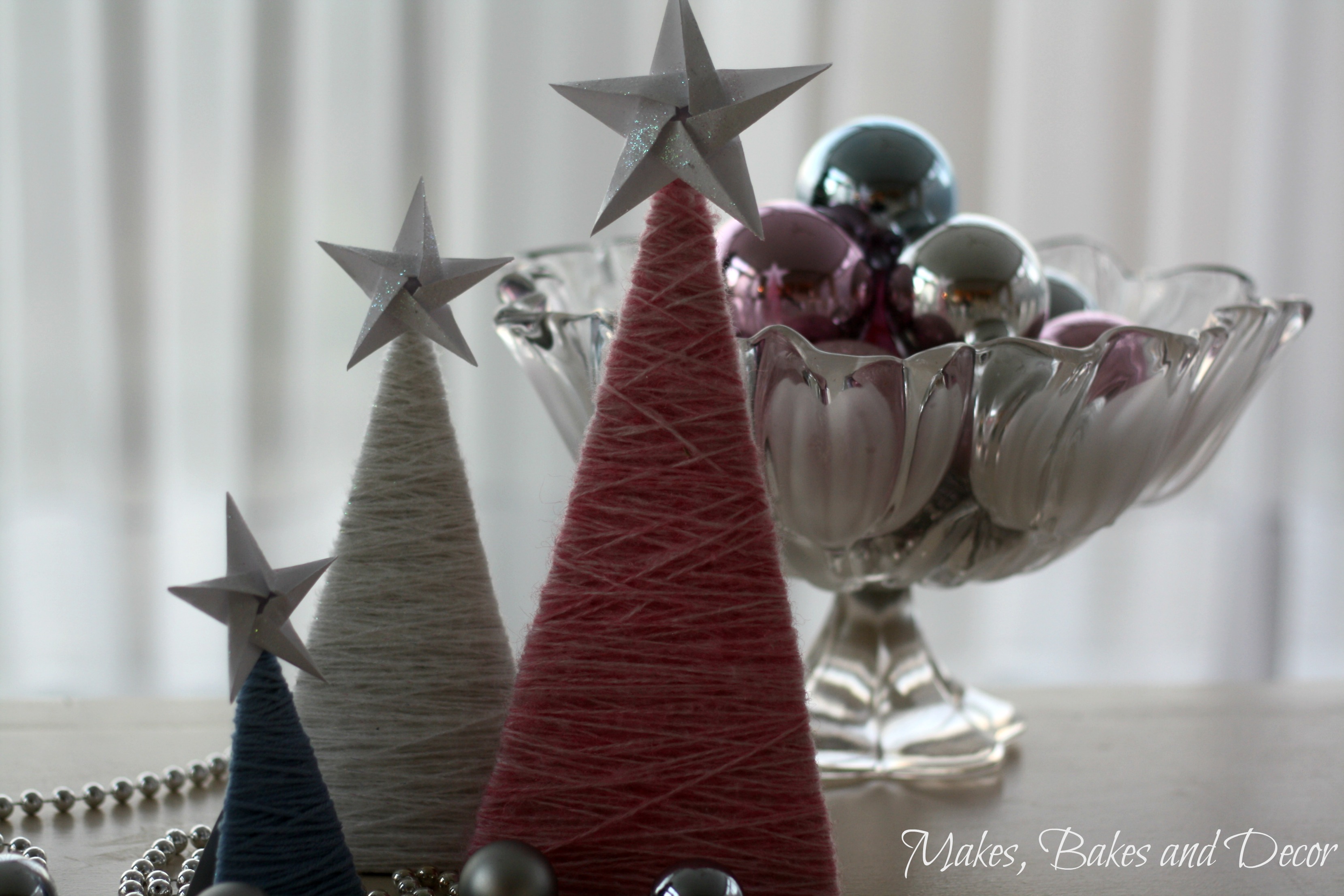 Let's start with a list of items you need to make your DIY Christmas tree decorations.
* Thick card (I used card from a cardboard box)
*Sturdy decorative card
*Wool (whichever colour you want to use)
* Sellotape
*scissors
*Pencil and ruler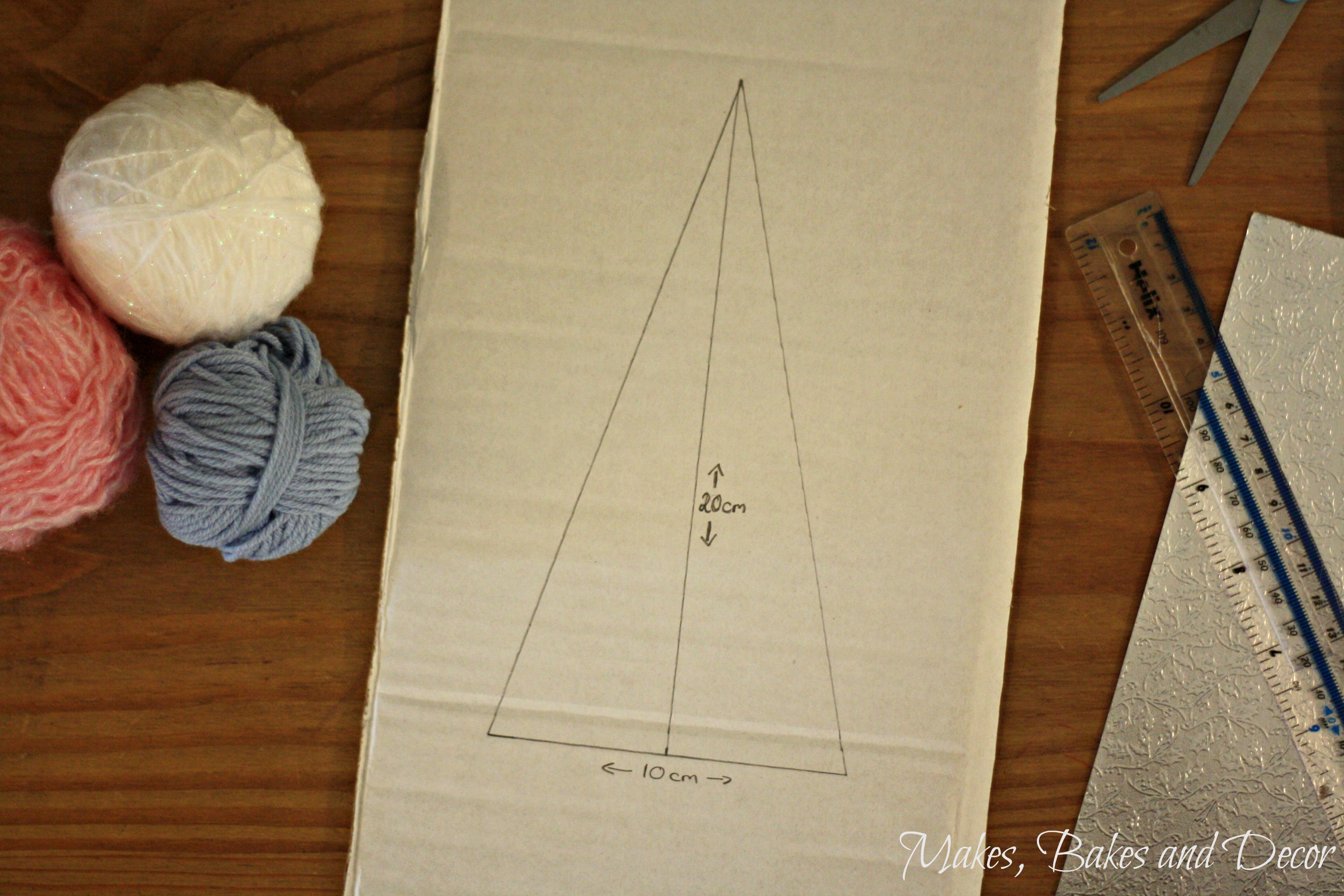 First step is to draw out your triangle onto the card. You can use whatever measurements you prefer or you can copy mine from the picture above. Then you need to cut it out.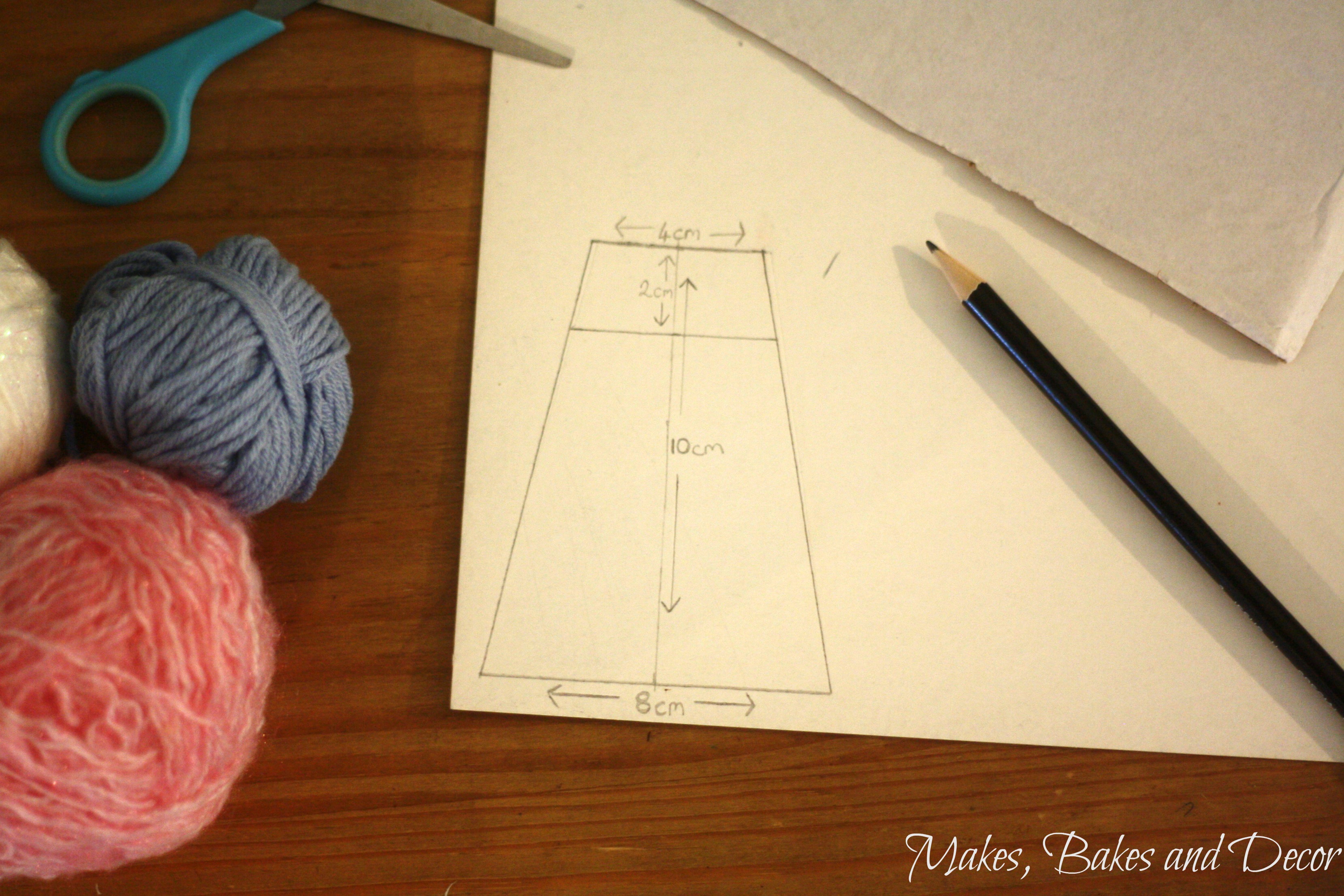 Next, using your decorative card you need to draw out the shape above. The bottom wants to be 2cm smaller than your main triangle and half the height plus 2cm to make a tab. Cut this out too.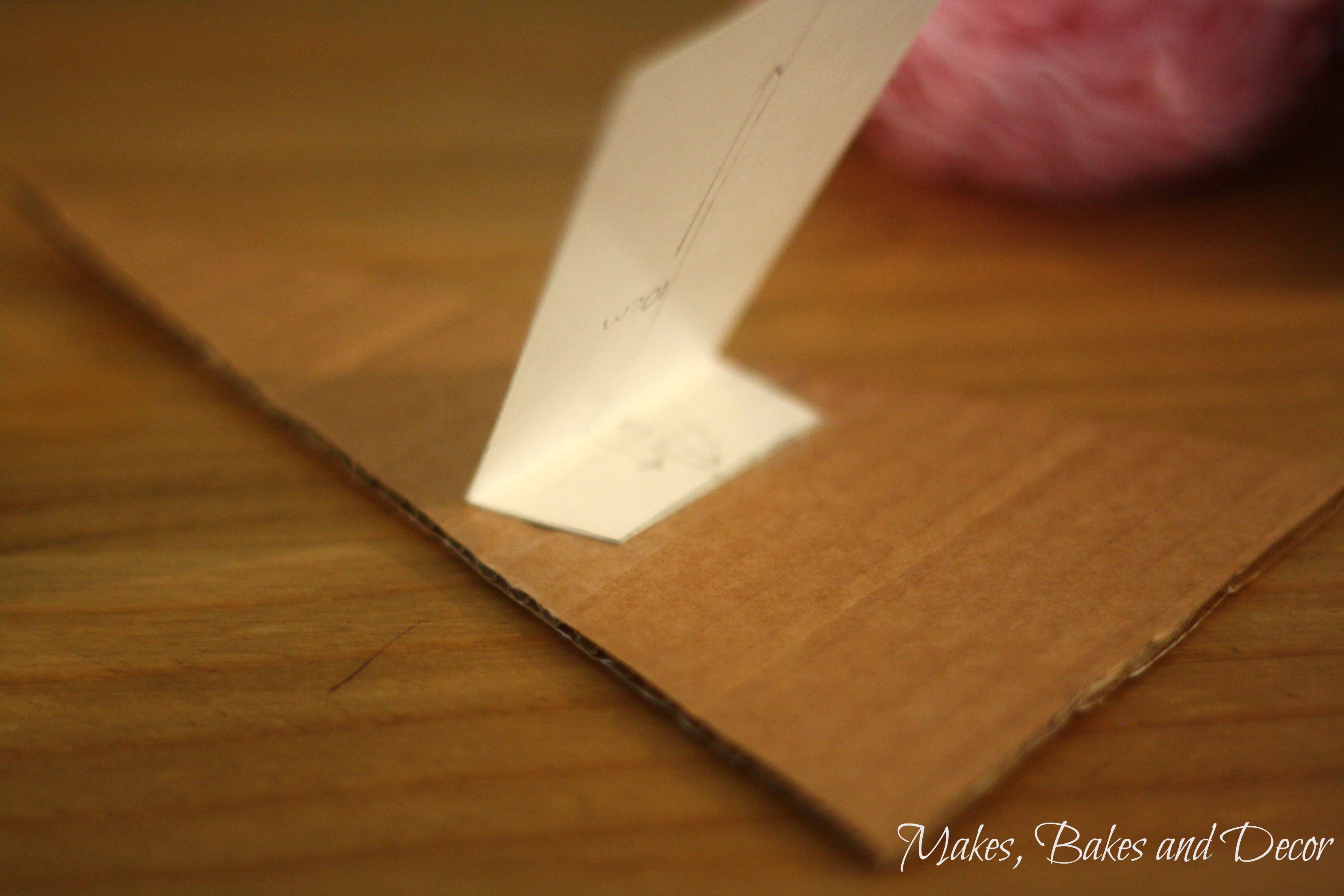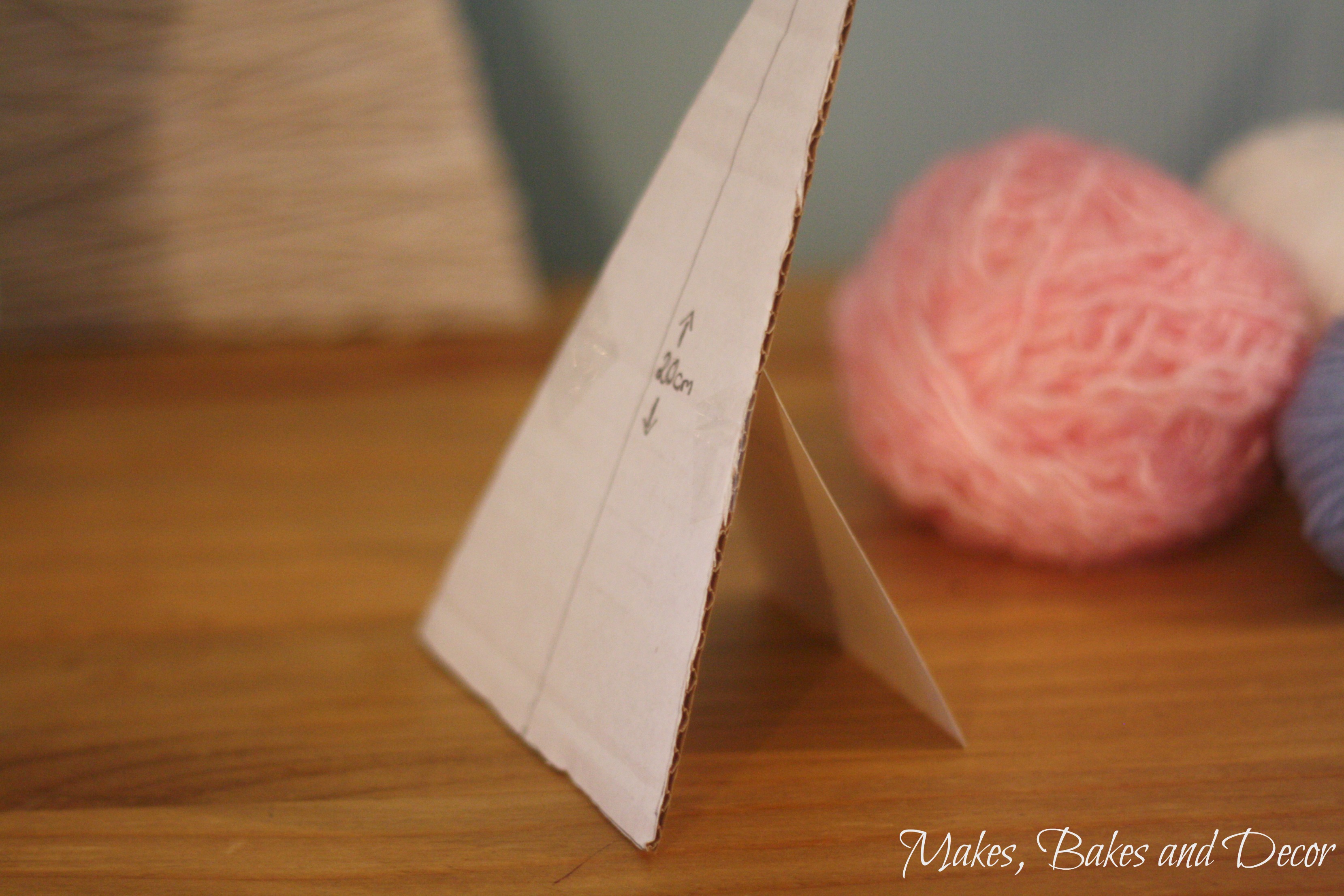 Fold over the tab and using the sellotape stick your two shapes together so your 'tree' stands like in the pictures above.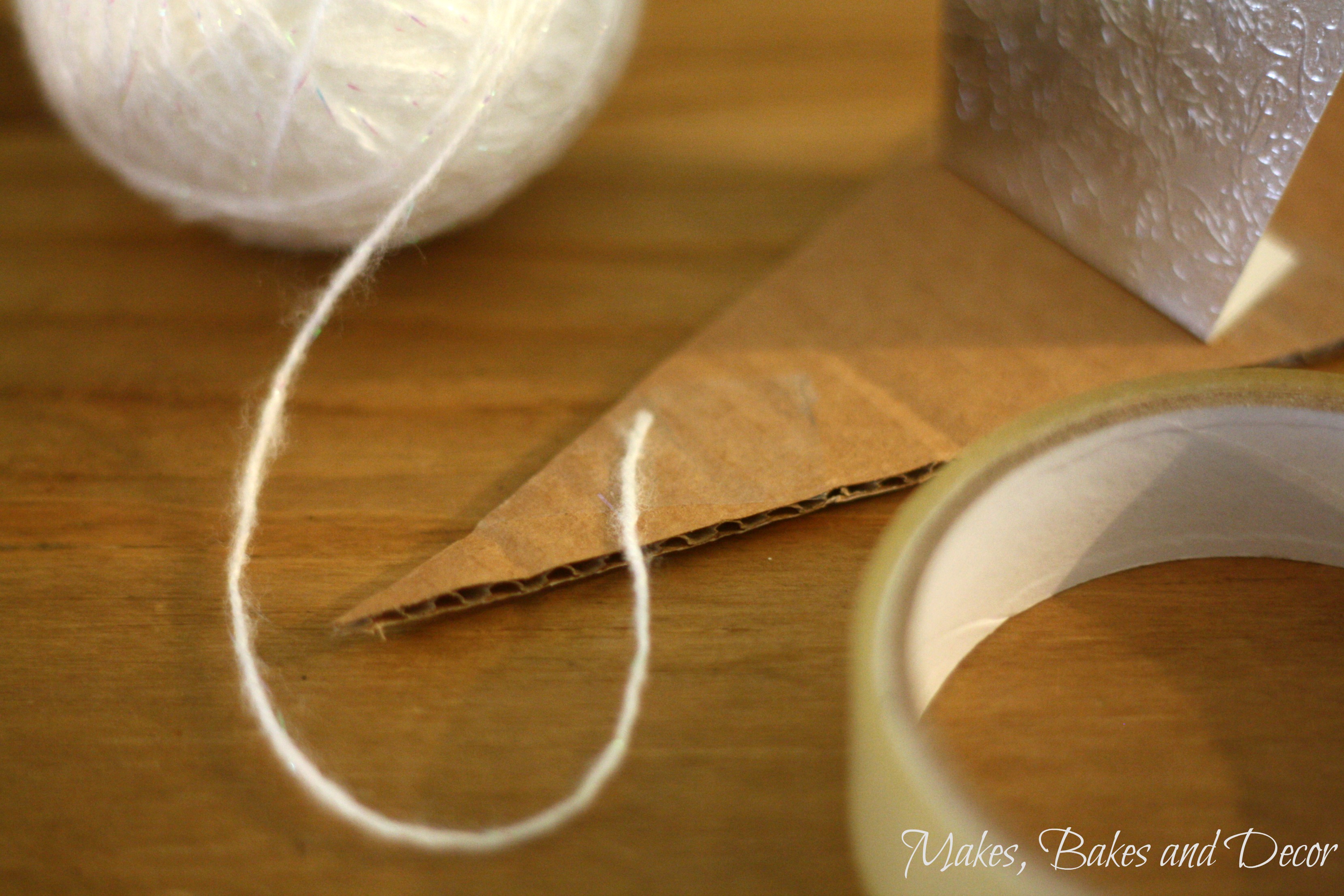 Stick the end of your chosen wool to the triangle tree with sellotape and start to wind the wool around the card. It can be a little tricky around the point!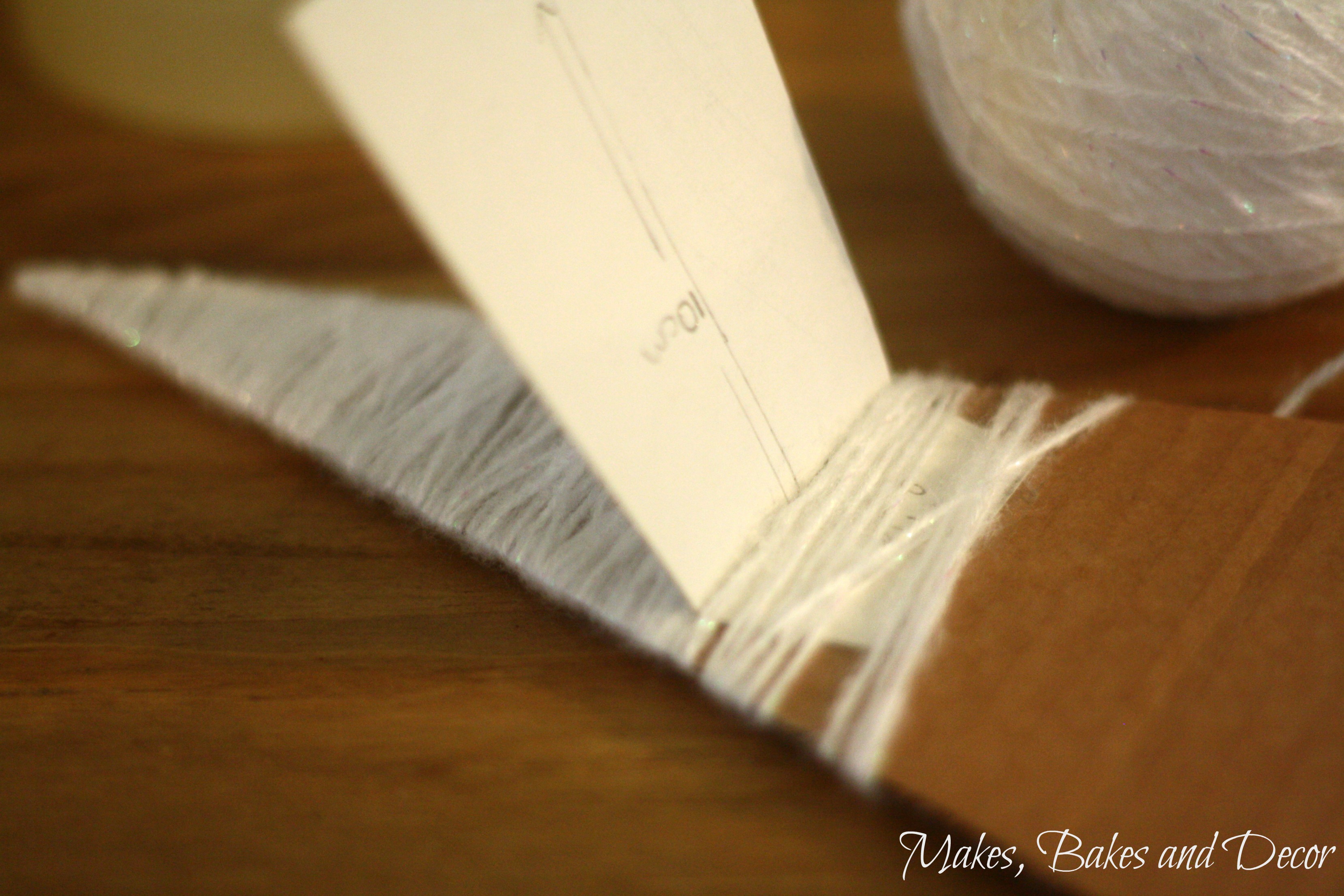 Continue wrapping the wool around thick enough so that you can no longer see the card underneath. Work your way down the triangle remembering to lift the flap on the reverse when you get to it.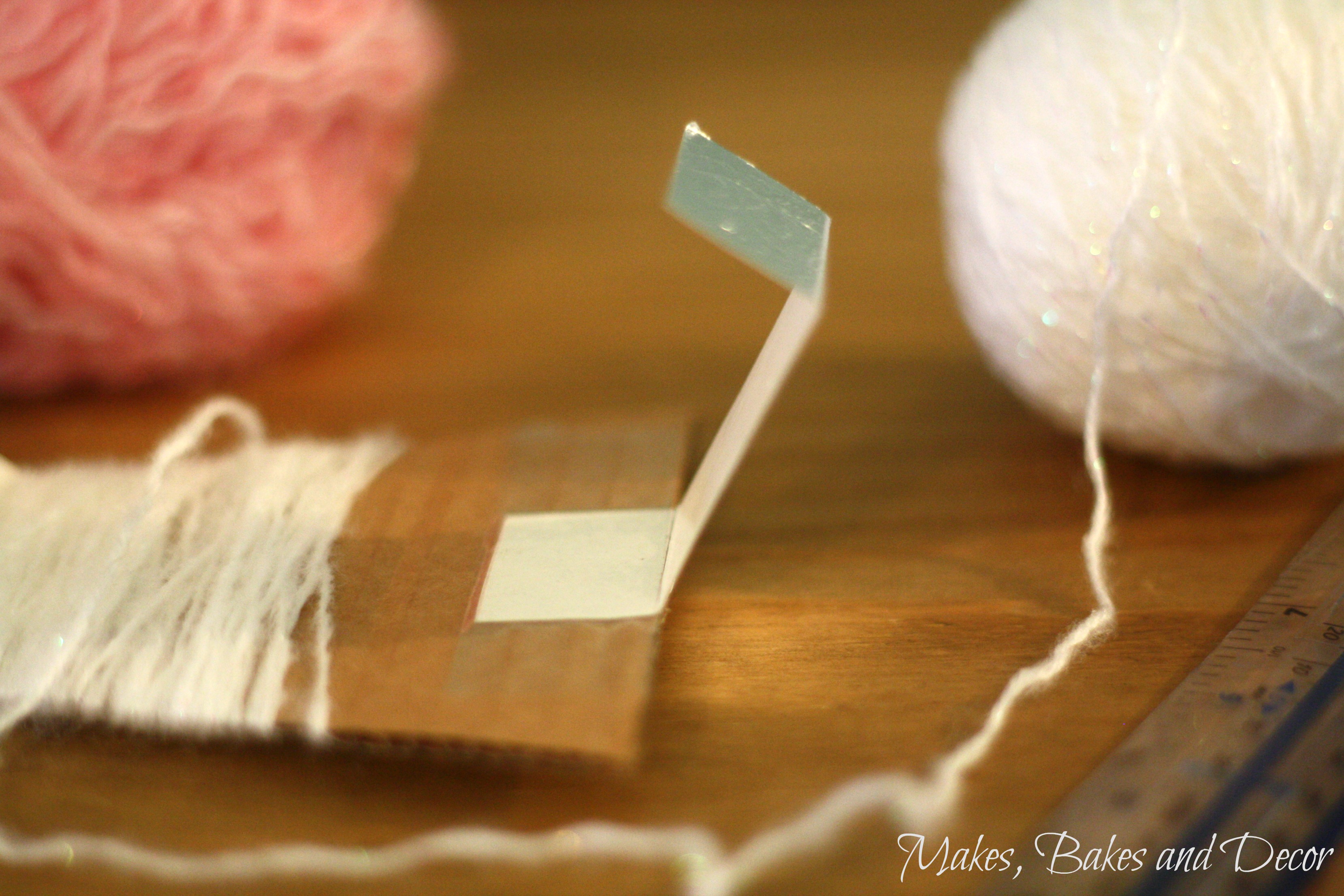 Before you get to the end, cut a 3×8 cm piece of your decorative card. Fold a 2 cm tab on each end and stick one side to your tree with sellotape on the very edge like in the picture. Continue to wrap your wool until you get to the bottom edge. Tie off the wool at the back, cut it and tuck the end in.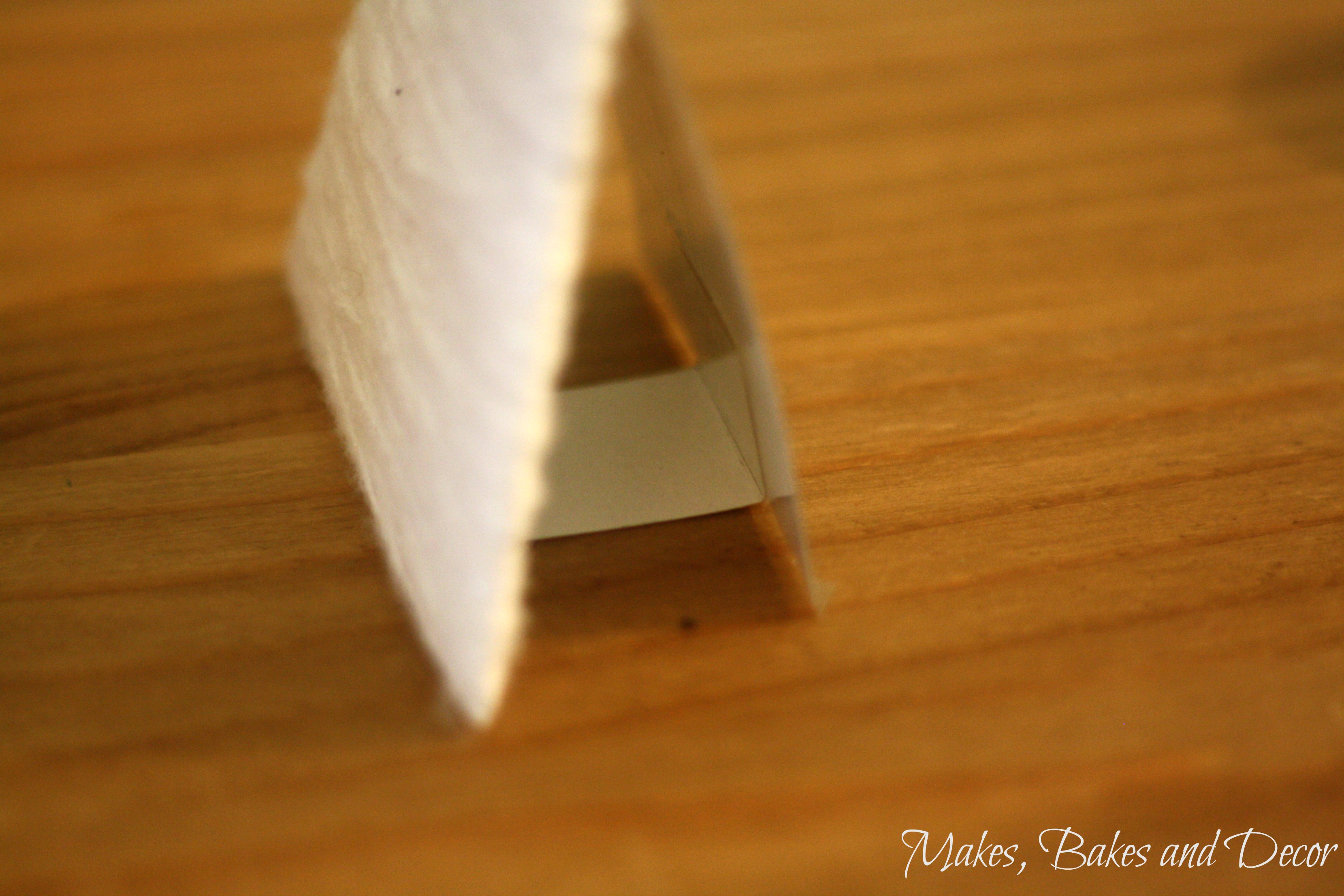 Lastly, stick the tab from your card strip to the flap on the back of your tree so it stands!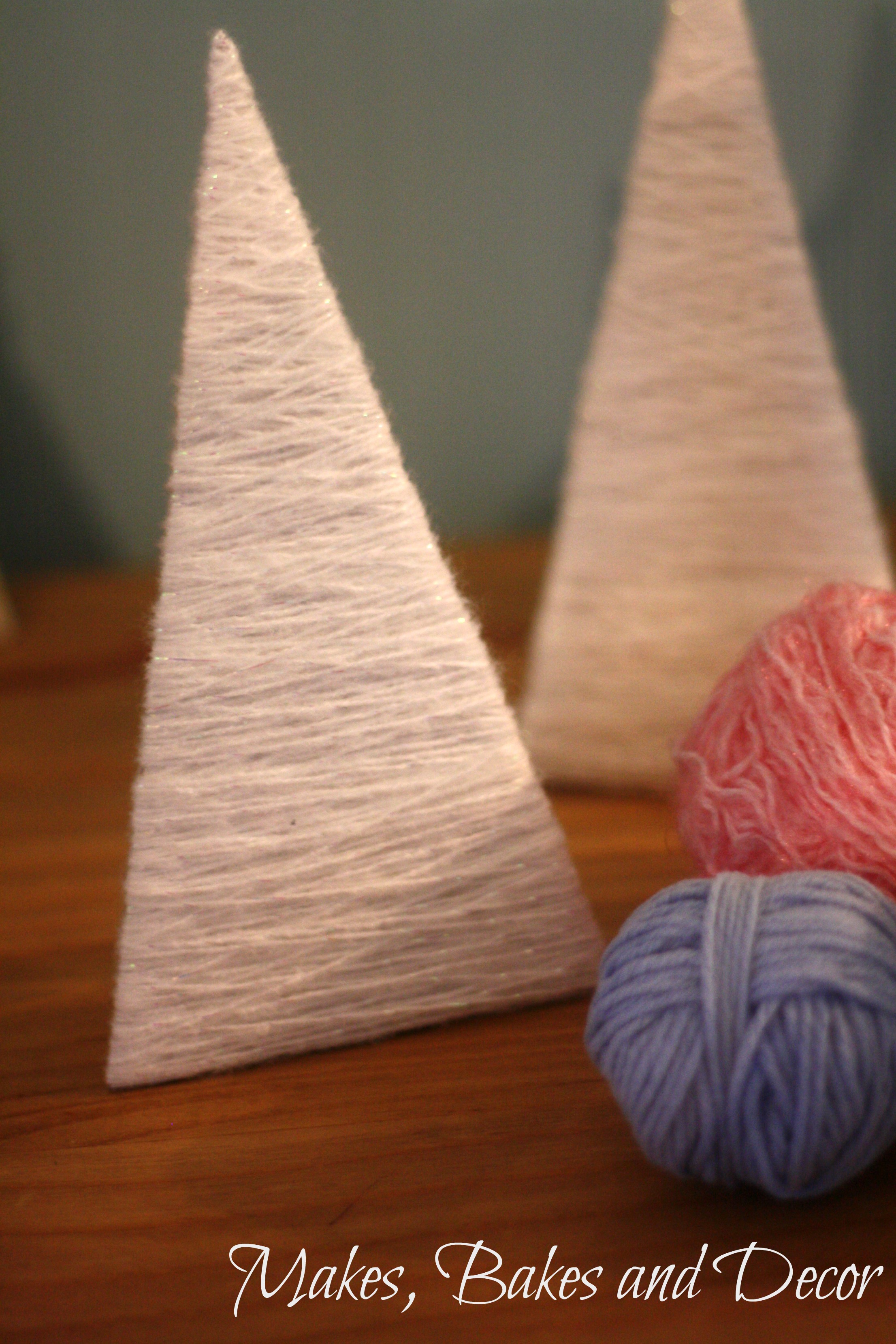 Ta Da! Your tree is finished! I'm totally in love with this project. I love that if you do any kind of crafting on a regular basis you are going to have everything you need already. Even if you don't and have to go shopping the cost per tree is pence not pounds!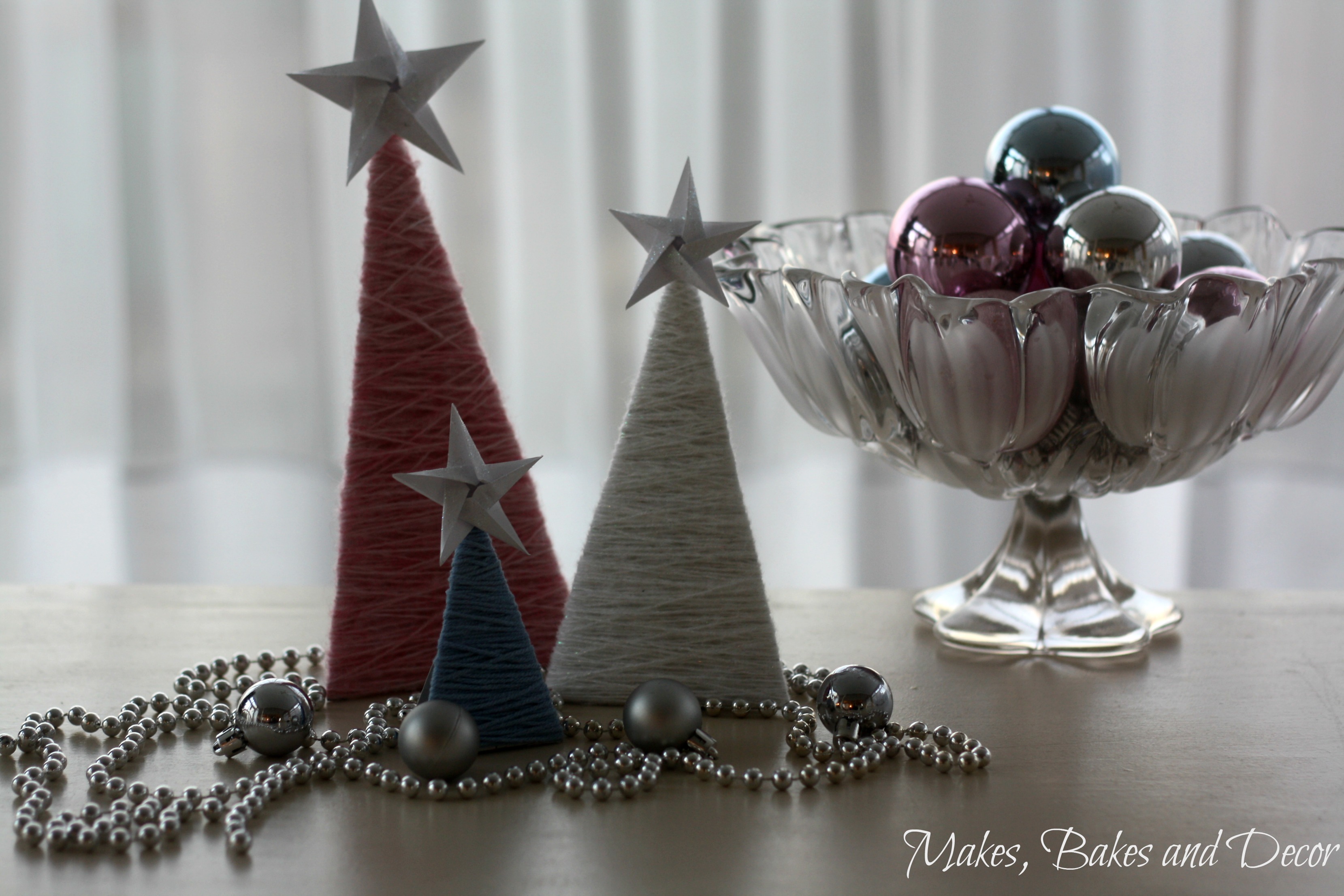 To finish my trees off I folded some origami stars. To make them I used this tutorial from Homemade gifts made easy. I used plain white paper then added a little glitter.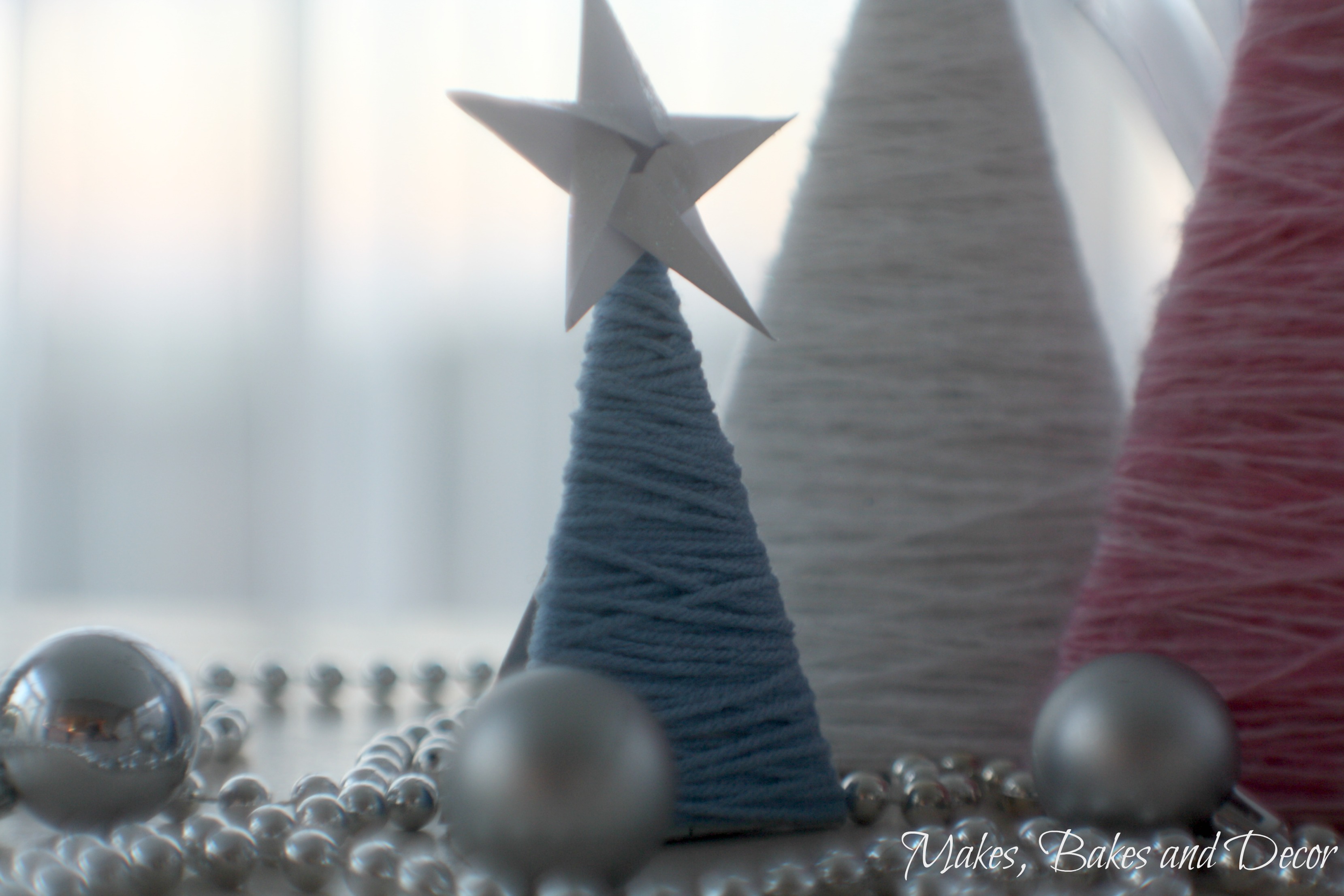 I made a smaller tree in blue and a larger tree in pink. These are the colours I'll be using to decorate in my office/library. The best thing about these trees though is that you can make them in any colour you like.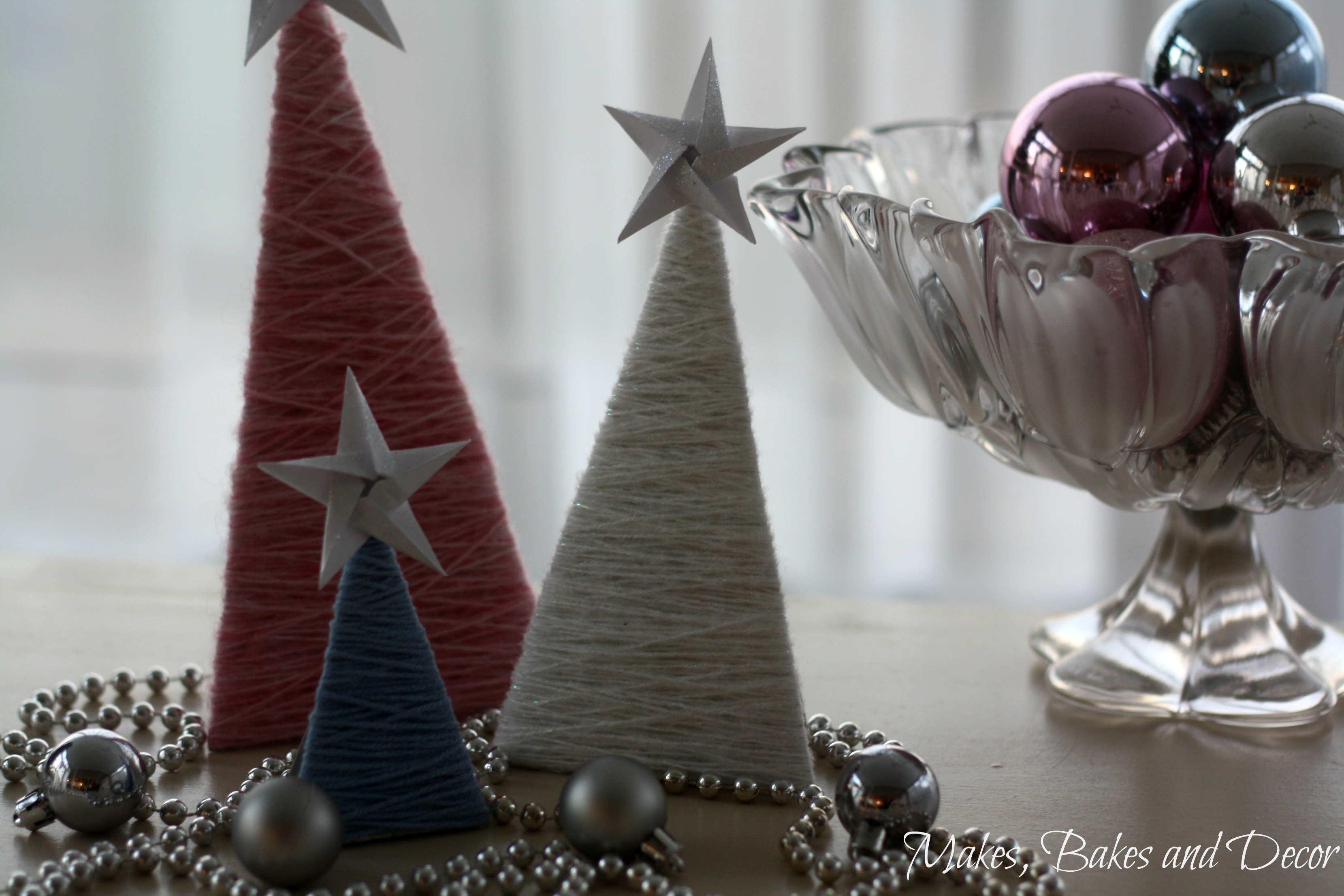 I really hope you give these DIY christmas tree decorations a go and let me know what you think in the comments at the bottom of the page. There are also links to share the project to facebook, twitter and pinterest below so if you like the project please share, share, share!
Lianne x
Pin DIY christmas tree decorations to save the project for later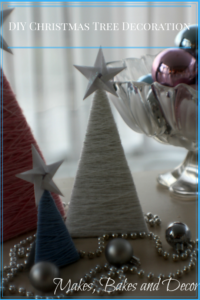 If you like this project you should follow my Christmas | diy decorations board on pinterest!
[bws_pinterest_widget type="board" width="360″ height="60″ thumbnail="60″ url="https://uk.pinterest.com/makesbakesdecor/christmas-diy-decorations/"]
Are you thinking about all things Christmas? You might find these other posts worth reading!
3 ways to wrap your gifts this Christmas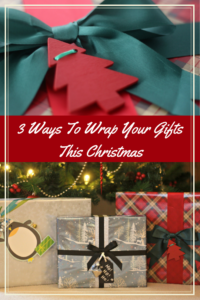 Christmas decoration haul 2016