So I was nominated by Naomi from Not A Perfect Parent to complete The Christmas Tag. I decided to do it as an added extra post so I'm sharing it with you today even though I don't usually share a post on a thursday.
So! On with the questions!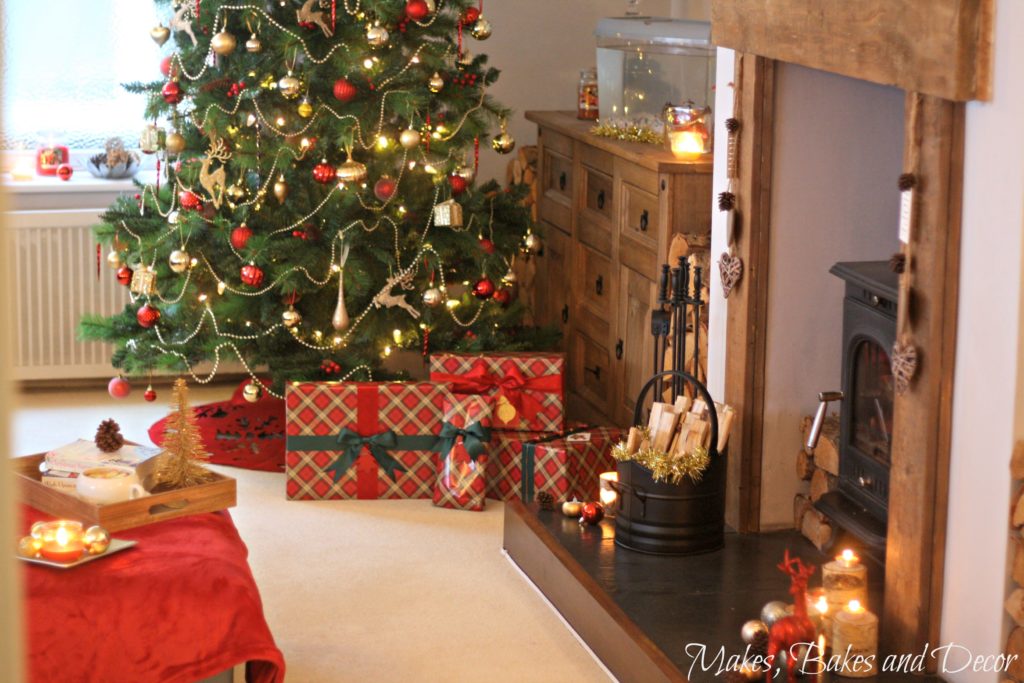 What is your favourite Christmas movie?
I am a big Buddy fan and watch The Elf every year! There are so many Laugh out loud moments in that film, I never get tired of it.
Have you ever had a white Christmas?
I don't think so, or at least I can't remember if I ever have.
Where do you usually spend your Christmas holidays?
At home! I don't like going anywhere else for Christmas as I love preparing and cooking the Christmas dinner. It just wouldn't feel like Christmas to me if I wasn't the cook!
What is your favourite Christmas song?
I don't have a favourite song but I do have a favourite album. Michael Bublé's Christmas album is on repeat in my house every year.
Do you open any presents on Christmas eve?
Nope, I save all the gifts for Christmas day!
Can you name all of Santa's reindeer?
Comet, Dasher, Blitzen and Rudolph or all that I can think of.
Which holiday traditions are you looking forward to this year?
I love Christmas eve! We all get into our pjs and watch a christmas film and drink hot chocolate. Then before bed I read The night before Christmas to Mason, I love that story.
Is your Christmas tree real or fake?
I have three trees and they are all fake. You can see all three of them in my Mini Christmas home tour.
What is your all time favourite Christmas food?
The dinner! I can't pick one part of it just Christmas dinner as a whole.
Be honest. Do you like giving or receiving gifts better?
I like buying gifts for Mason and watching him open them way more than I like getting gifts myself.
What is the best Christmas present you ever received?
My husband, Shaun proposed to me on Christmas day so that was the best Christmas present I ever received! Mason was also born on New year's eve so that was close to being a good Christmas present!
What would be your dream place to visit for the holiday season?
I would love to visit Lapland!
Are you a pro present wrapper or do you fail miserably?
I like to think I'm pretty good. You can see how I wrapped my gifts this year here.
What is your most memorable Christmas moment?
Getting engaged!
What made you realise the truth about Santa?
I can't actually remember believing in Santa but to be honest my long term memory is crap!
What makes the holidays special for you?
Just spending time with my family in general. But mostly making it magical for Mason. The look on his face when he sees decorations or opens a gift is everything to me. We started doing elf on the shelf this year and when he wakes up in the morning he will run to me saying come and look what Star (the elf) is doing today Mummy. I want to make the most of this time while he still believes the magic is real!
I tag Meg from Project Castaway, Chloe-Rose from The awakened Indigo, Bronagh from Bronagh loves and Nicola from Pink Confetti to complete The Christmas tag, I know you don't have much time to get it done now!
I hope you all have the best Christmas!
Lianne x