If you follow a few diy/home instagramers I'm sure you will have seen someone adding baking powder or baking soda to regular household paint to give it some texture. I had seen it a few times and as I am having a restyle of the living room, (read our Rented living room plans and Our teal and gold living room to catch up) there were a few pieces on my shelf that I wanted to give a new lease of life too. You might have noticed that I don't like to throw things away so I often use different ways to make things look new and fit in with my decor. My posts – DIY Decorated Vase and Twine Wrapped Plant pots are good examples of this 🙂 The baking powder paint technique is a fabulous way to do this and I wanted to give it a try.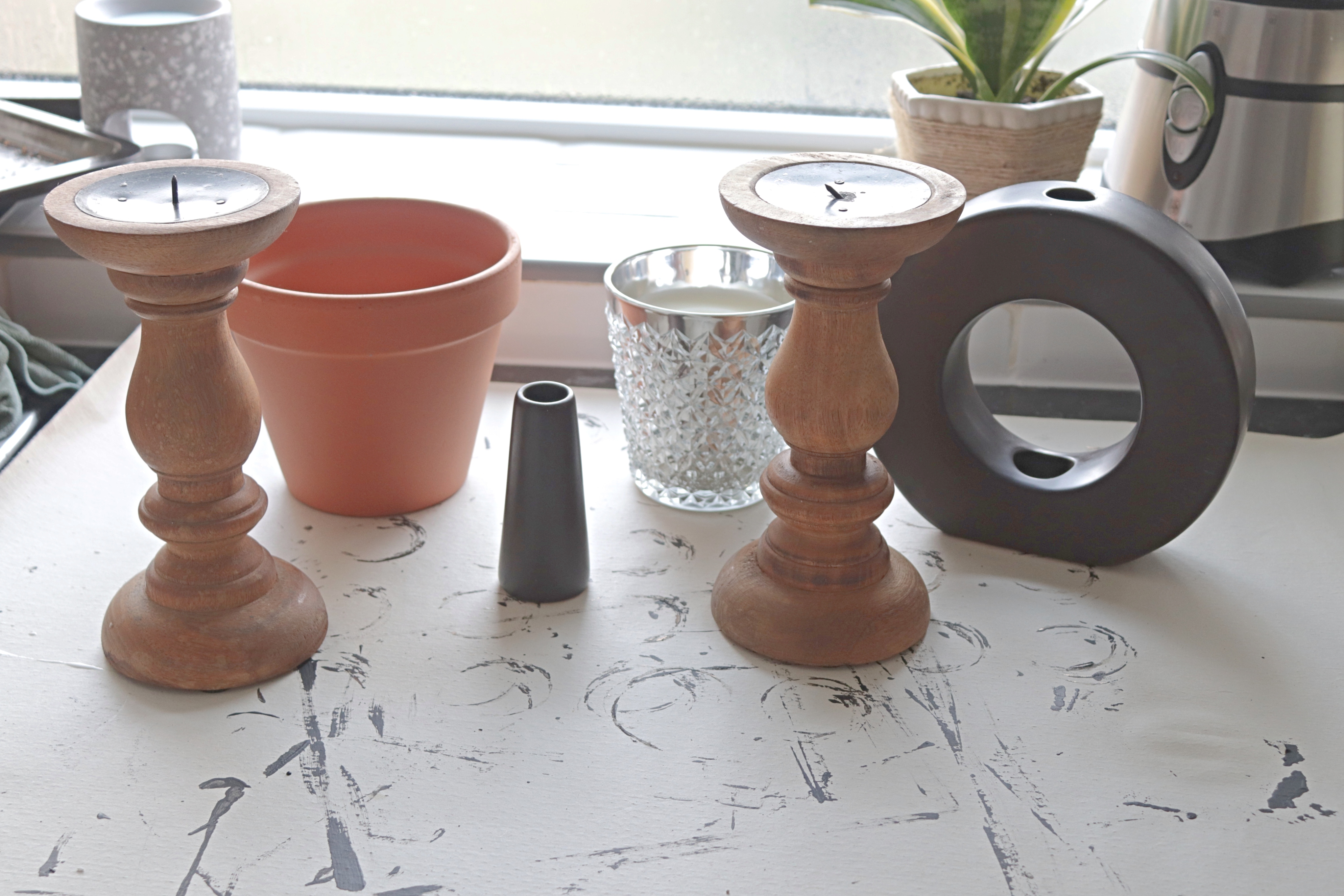 Here are the items I had picked out to paint. The brown circle vase and bud vase we have had for absolute years and they had some artificial flowers in that just didn't match our décor anymore so I pulled them out. The candle sticks were given to me by my step mum, the plant pot just a simple terracotta pot from Wilko and the candle a cheap one from Home Bargains. Before we carry on I just want to discuss the difference between adding baking powder to your paint and baking soda to your paint. As with how they work in baking they work differently in the paint. Baking soda in baking does not react on its own, you need to add it to something acidic such as lemon juice or buttermilk for the reaction to happen and it to make your bakes rise. Whereas baking powder has everything it needs in it to react with itself so it only needs to be wet to make your bakes rise. So when you add baking soda to your paint it doesn't react with the paint in any way. It just adds texture, the grains of baking soda in the paint create the texture. Baking powder however reacts with the paint and changes it. As you'll see in pictures below the paint bubbles up, making it thicker. The baking powder paint has less texture than when using baking soda but it makes the paint thick and matte when dry and has a slight texture that gives your painted item a ceramic look. Both can look beautiful, it just depends what finish you are after. Below is an example of baking soda, a beautiful candle vessel made by Charley who runs two Instagram accounts Tempsford home and Writeousessentials. Charley has some beautiful home décor pieces on her website Writeousessentials so you should definitely check those out.
I Chose baking powder paint though as I wanted more of a ceramic look than highly textured. I bought a regular emulsion tester pot from Wilko in oatmeal and added two teaspoons of baking powder and mixed it well.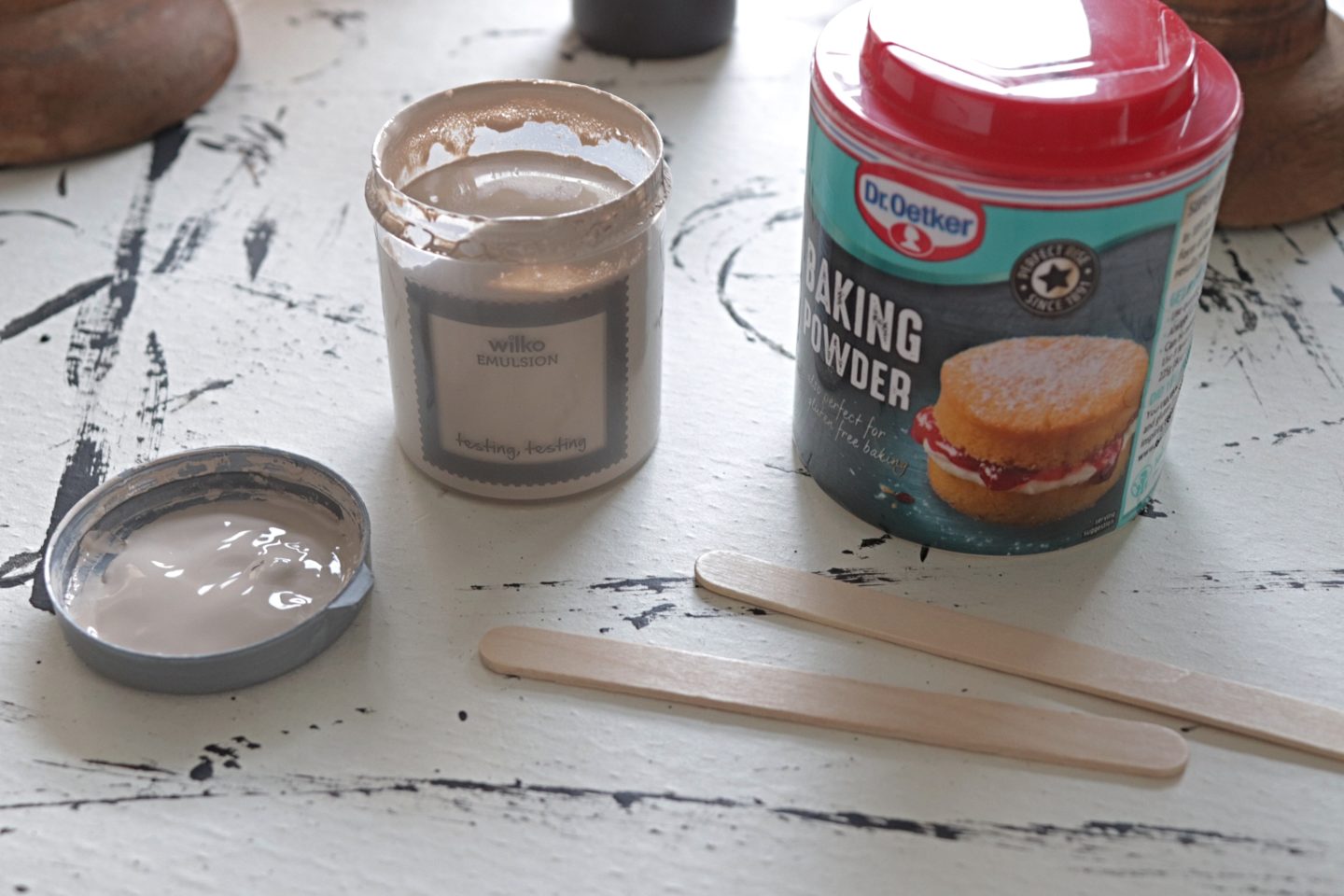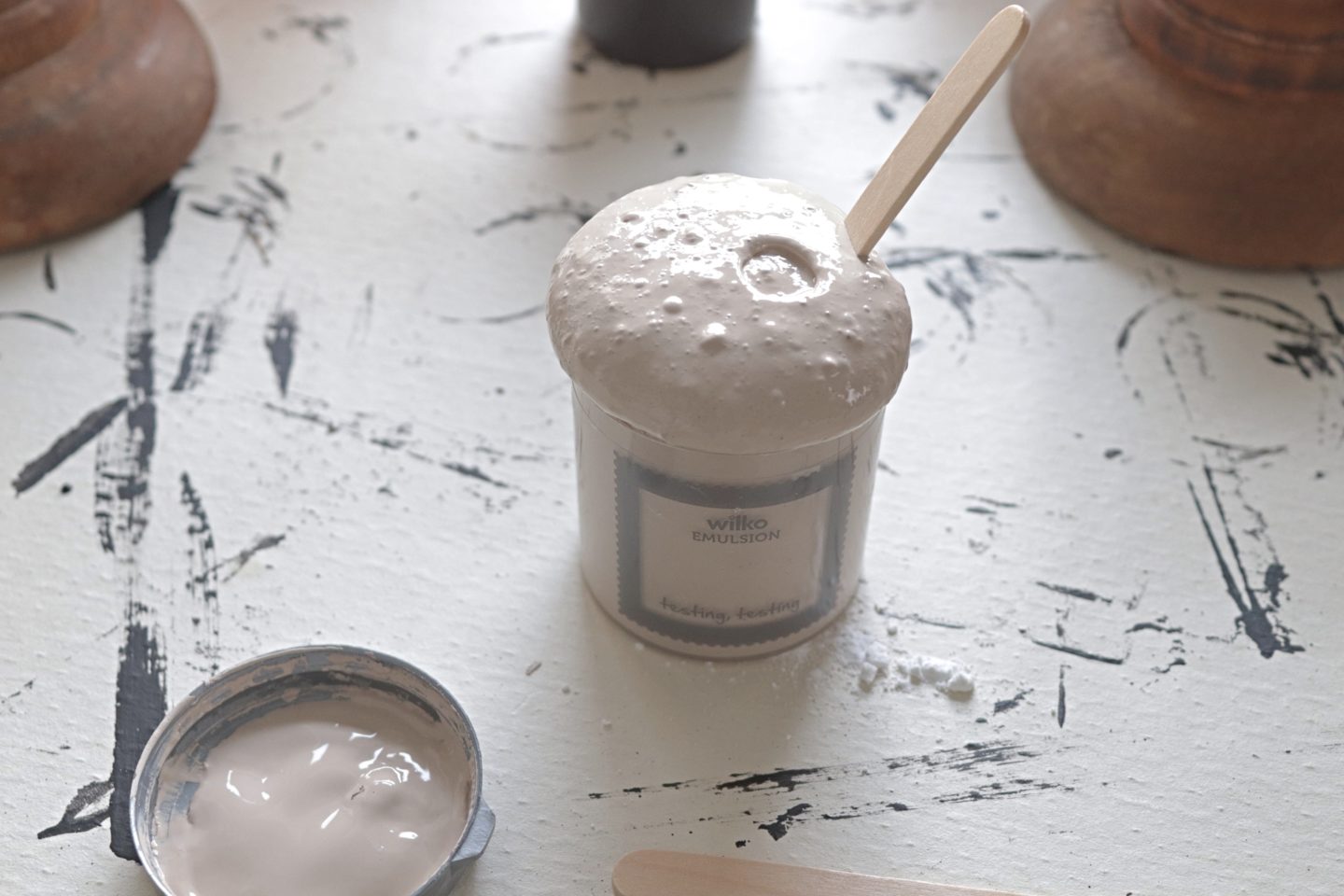 I would however recommend decanting it into a larger pot. I almost had a disaster as you can see in the picture above. At least it demonstrates how the paint reacts and bubbles ha ha!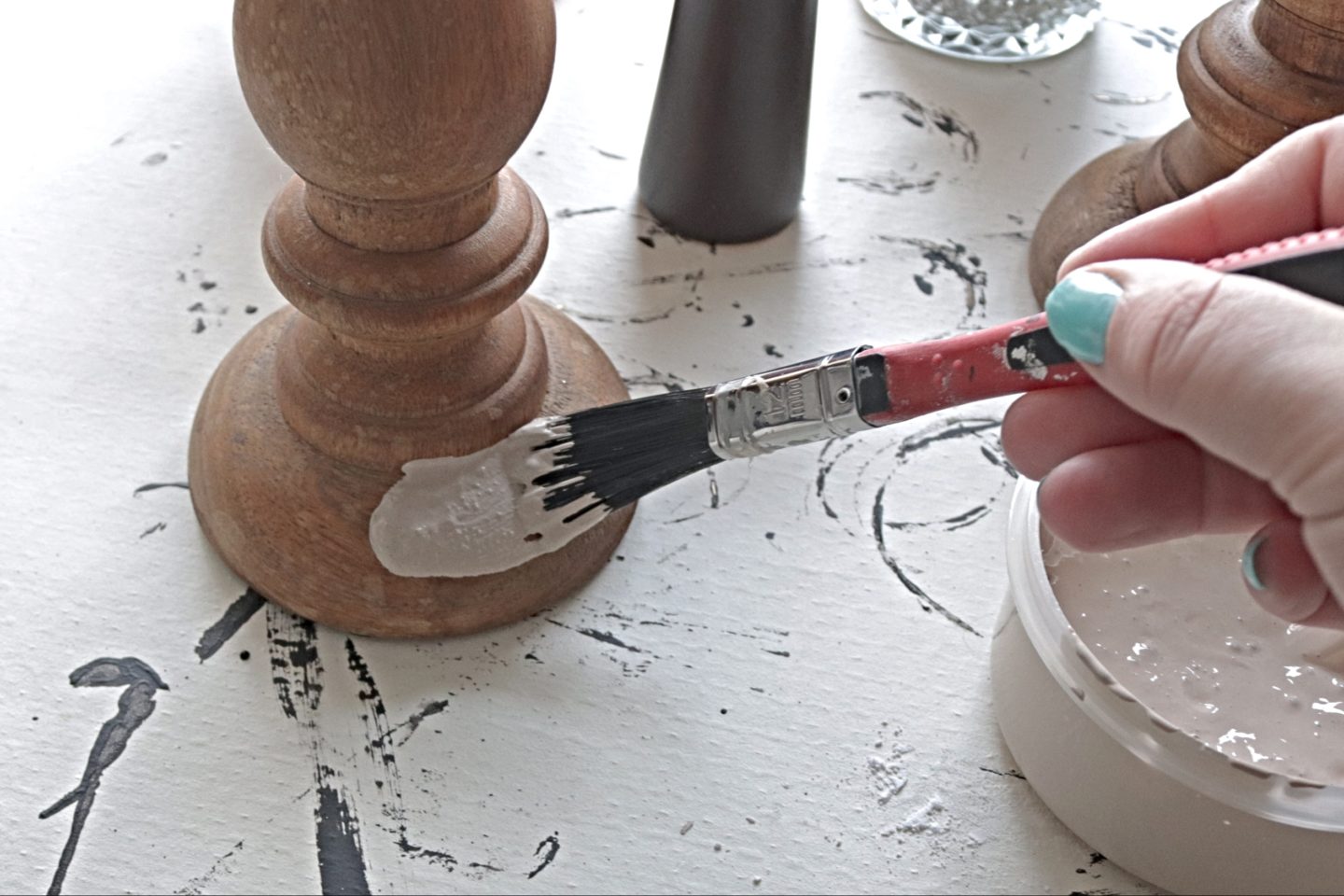 I didn't prime any of the pieces, I went straight on with the paint but I did wash everything with hot soapy water first though. You can see the beautiful texture of the paint as it goes on in the image above.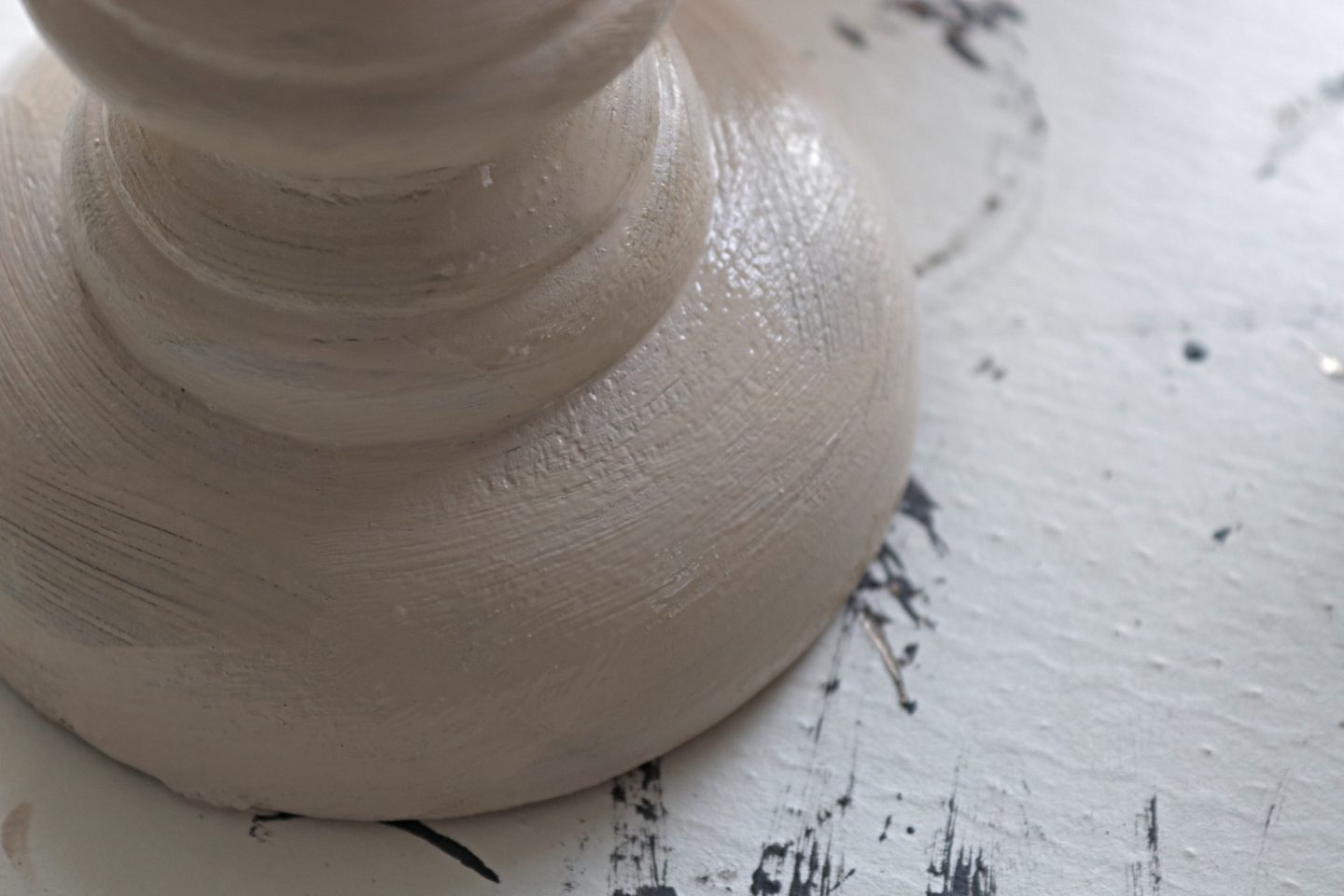 And here is is with one coat, just a slight grainy texture but thick and creamy! I gave all of the pieces two coats of paint. One tester pot was just enough to paint everything in the first picture. And here is everything now they are painted and in their new homes.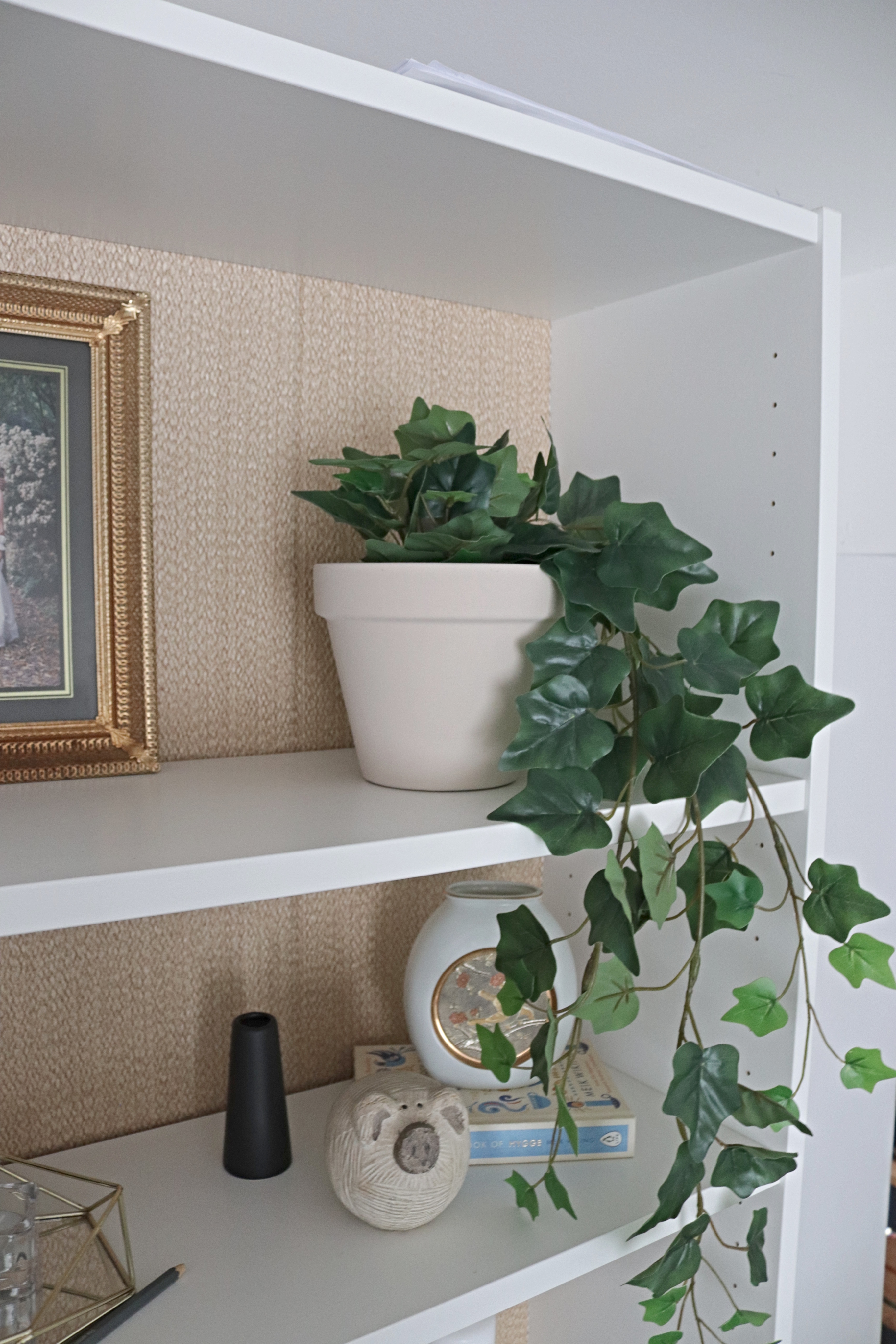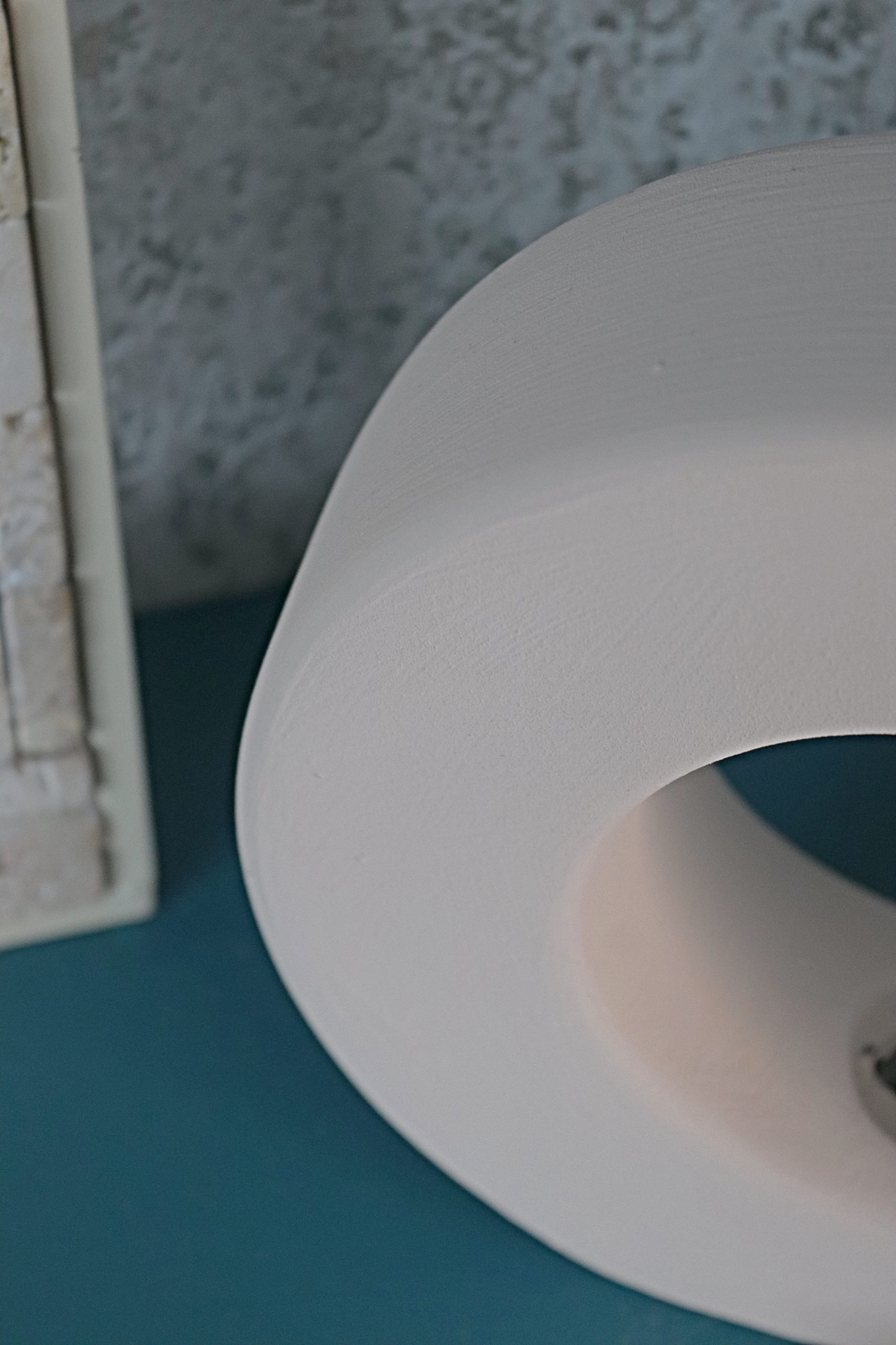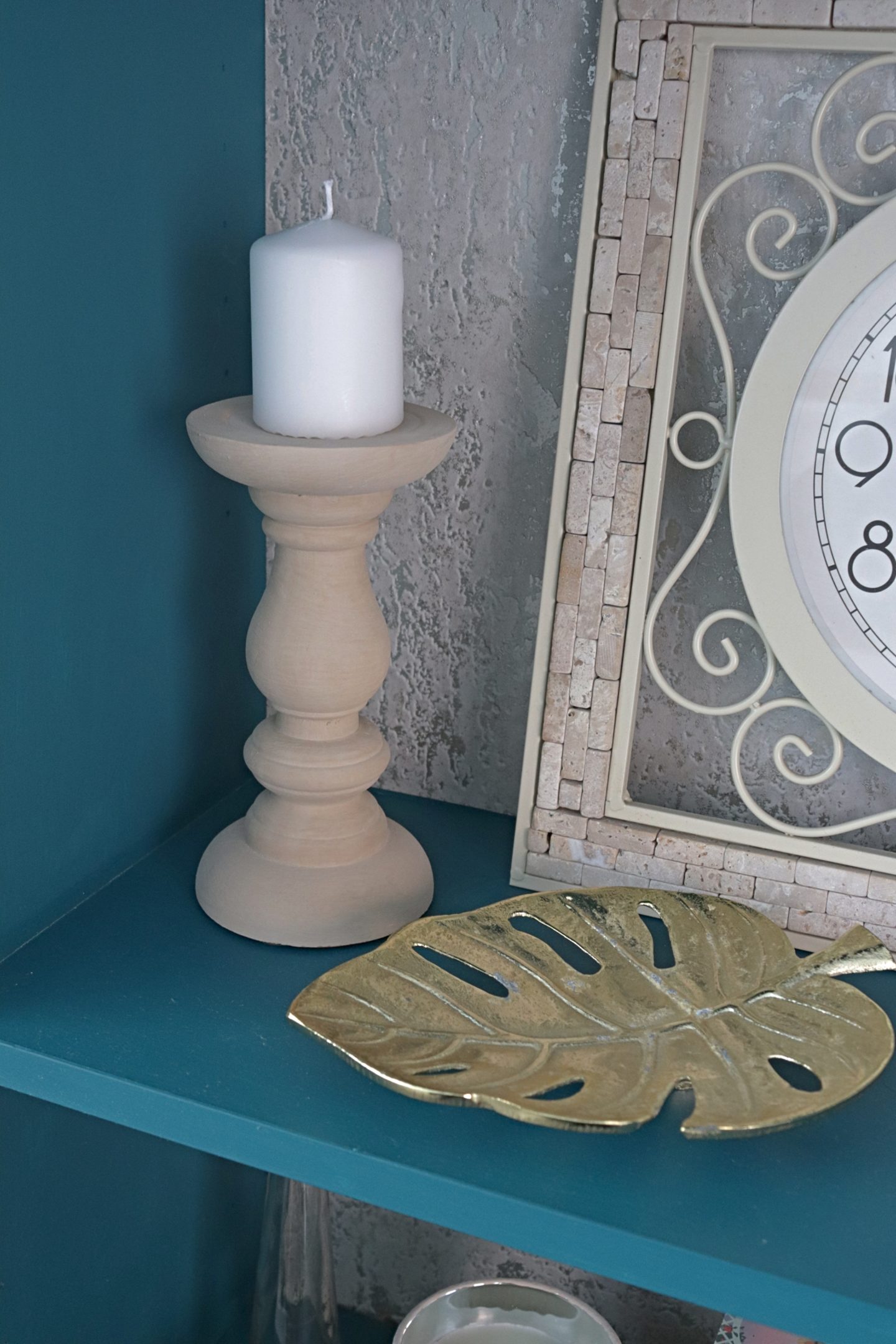 I've tried to get some close ups so that you can really see the gorgeous texture. So what do you think? Are you going to try the baking powder paint technique? You know me. I'm now walking around my house to see what else I could try it on. I think a piece of furniture painted in this could look good, no?
Lianne x
Pin Updating décor pieces using the baking powder paint technique to save it for later!